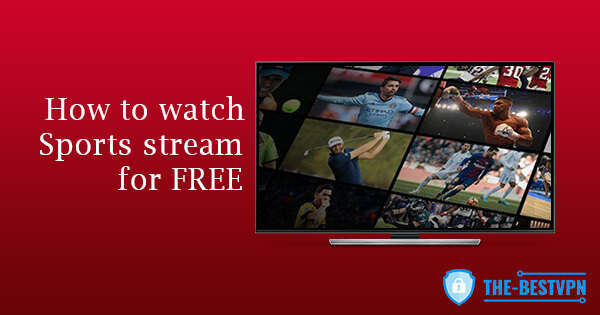 The internet is a great source for sports lovers around the world. Fans of all types of disciplines can gain access to football matches, NBA, MLB, and NFL games, MotoGP, Formula 1 (F1), Tennis, and more. While the majority of sporting tournaments are covered on satellite or cable TV, this requires paying for a plan. However, there is a way to gain access to the latest sporting events and we are going to show you how to watch sport by streaming using a VPN.
What Is a VPN?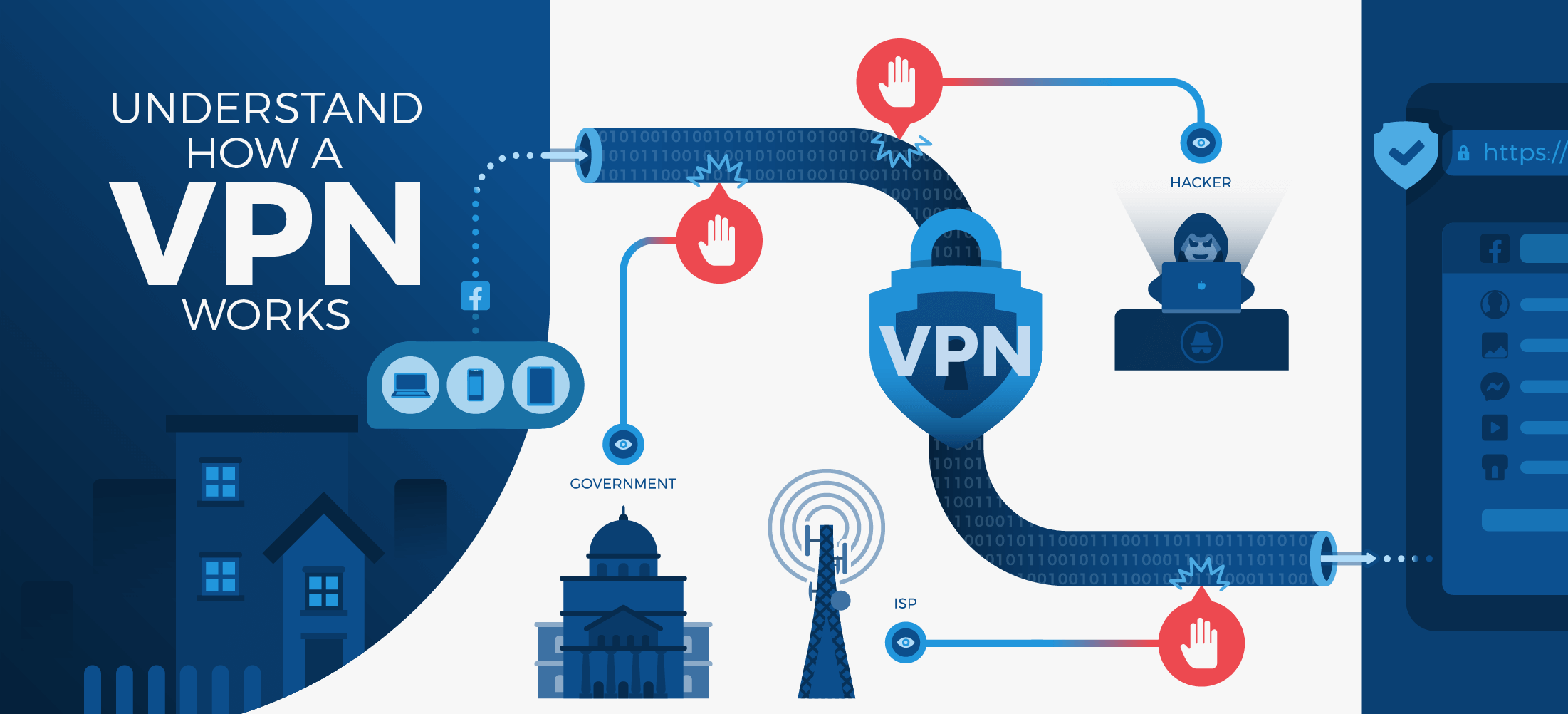 We explained what a VPN is and gave its definition here if you want to check it out. However, we do want to briefly explain what a Virtual Private Network is here and how it can help you to stream for free.
Various free channels around the world show certain sporting events. These channels do not need a monthly subscription. However, the downside is that often you can only access the content if you are located in a specific country.
For instance, if you want to watch Wimbledon on BBC, you have to reside in the UK.
If you go to the BBC iPlayer site or app, it will check your IP address to make sure it falls within the range of the United Kingdom and if so, allow you to stream. If your IP address falls outside of the UK, you will be blocked.
This is called the geo-restriction.
A VPN can help you to overcome geo-restrictions as it can hide your IP address and provide you with one from the country of your choice. Once connected to a server, you can visit the BBC website or iPlayer app and stream the content you want.
The same would apply to tuning in to an online channel in any country to watch sport. So, if you want to find out how to watch sport by streaming online, follow the steps below.
How to Stream Sports Free Online With a VPN
To stream online without having to pay for a cable or satellite subscription you just need to find channels that offer free streaming online. We have found some of the most popular free streaming websites and listed them below, just for you!
Stream sports online for free with ExpressVPN >
Simply follow the steps below.
Step One – Choose a VPN Provider

The first step is to choose a VPN provider. We cannot stress enough how good ExpressVPN is for overcoming geo-restrictions and this would be our choice of provider.
Step Two – Pick a Plan That Suits Your Needs
Next, you need to choose a plan. Providers offer monthly, yearly, or longer plans paid up-front.
We highly recommend the yearly plan from ExpressVPN, as, by taking it out, you can save 49% in comparison to paying for a plan month by month. Another benefit of paying upfront is that the provider throws in three free months.
In total, you get 15 months of protection for a 12 months' price.
Step Three – Choose Apps to Download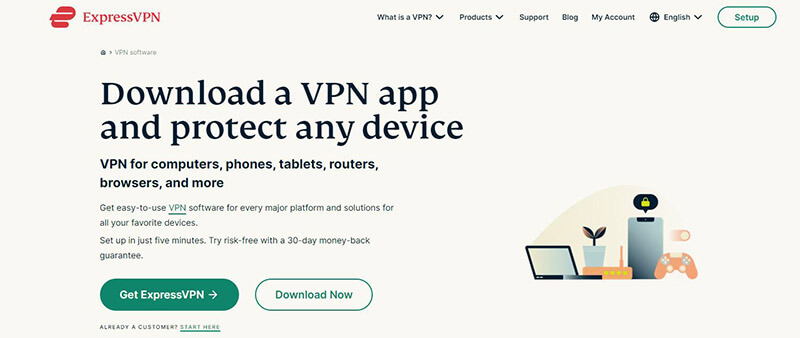 The next step is to choose apps to download onto devices that you are going to use to stream sport online.
A huge range of devices are covered by providers, so whether you want to stream using a computer or mobile device, providers will have you covered.
Step Four – Install and Launch the App
Once you have downloaded apps, install and launch them on your device. Fill in your details, your user name, and password, which you created at the time of signing up with the lender.
A dashboard to the one similar below will appear. The one below is with ExpressVPN.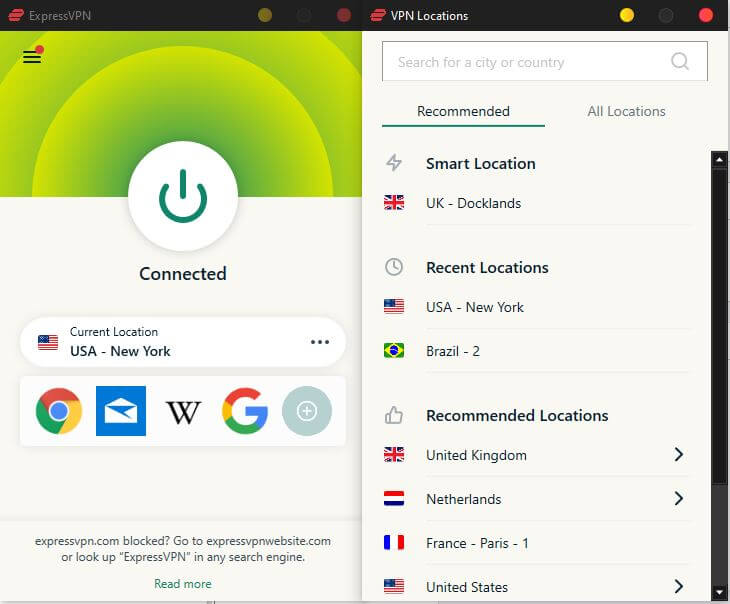 Step Five – Choose Your Server and Connect
The final step in our guide to how to watch sport by streaming online is to choose a server and connect to that server.
You will notice there is a huge range of servers to choose from, in various countries around the world. Overcoming geo-restrictions is as simple as choosing a server from the country whose content you want to stream.
Free Sports Channels for Streaming
Now you have learned how to watch sport by streaming online. You now have to find channels that are free to watch online. We have found some offering many popular sporting events and listed them below.
Stream Football Free
Whether you want to watch the UEFA Champions League, La Liga, or the FA Cup, you can find channels around the world that allow you to do so. By masking, your IP address and connecting to a server based in the country whose channel you want to watch, you can overcome the geo-restrictions.
Check out the channels below for how to stream UEFA Champions League and more online for free.
Armenia TV – UEFA Champions League
BBC 1 UK – FA Cup
HRT Croatia – UEFA Champions League
ITV UK – La Liga
ITV 1 UK – FA Cup
Laola 1 Austria – Romanian Cup
RTL Belgium – UEFA Champions League
RTS Switzerland – UEFA Champions League
Stream UEFA Champions League free using ExpressVPN >
Stream Formula 1 Free
There is nothing as exciting as watching cars race around circuits at speeds of more than 200mph. The Formula 1 World Championship season attracts millions of speed freaks each year with races held in countries such as Brazil, Italy, the UK, and Monaco.
You can watch sport by streaming it for free with a VPN and not miss any of the excitement.

If you want to stream Formula 1 live free, you might want to check out the following channels.
RTS – Switzerland
RTBF – Belgium
Stream MotoGP Free
MotoGP keeps fans of motorcycle racing on the edge of their seats with races held on road circuits.
The races are divided among four classes, the Moto Grand Prix, Moto 2, and 3. This is based on the size of the engine of the motorcycle.
Europe, Asia, the Americas, Australia, and the Middle East all host races and it is possible to stream them for free using a VPN. If you want to watch every twist, turn and spill check out the channel below to stream without paying anything.
RTS Switzerland
RTBF – Belgium
Stream MLB Free
MLB aka the Major League Baseball is one of the most followed sporting events in the United States. Whether you follow the Dodgers, Yankees, Red Sox, or any other team, you can watch sport by streaming free games online.
SBS Australia – broadcasting 67 games over the season
Catch all the MBL action online with ExpressVPN >
Stream NFL Free
Whether you want to catch up with the Patriots, Jets, Redskins, or Bears you can stream live NFL with the help of a Virtual Private Network provider.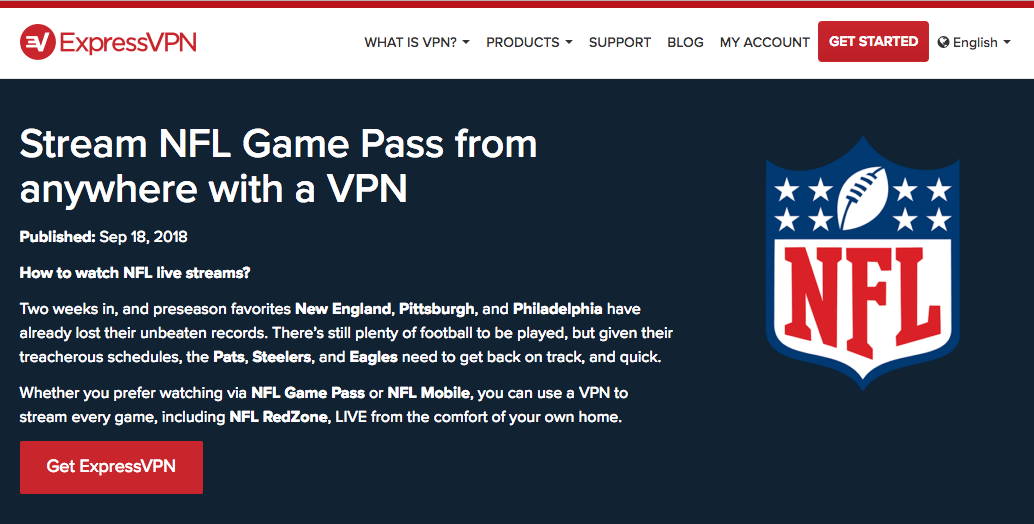 7mate Australia
USTV Now – limited number of games
Stream Tennis Free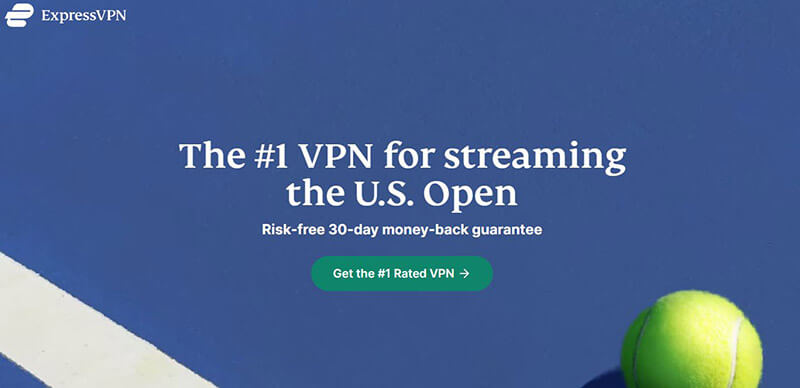 For millions of fans, tennis is just as thrilling as MotoGP, Formula 1, or football, and you can gain access to channels offering some of the best tennis matches out there and watch for free by streaming.
RTS Switzerland – A range of tennis tournaments
BBC1 UK – Wimbledon
BBC2 UK – Wimbledon
Stream Volleyball Free
Volleyball is a popular sport around the world, including indoor and beach volleyball. You can stream and watch it free online with the help of a Virtual Private Network provider.
Laola1 – Montreux Volley Masters, CEO European League Women
Our Choice of VPN Providers for Streaming
1. ExpressVPN – Perfect for Streaming and Overcoming Geo-Restrictions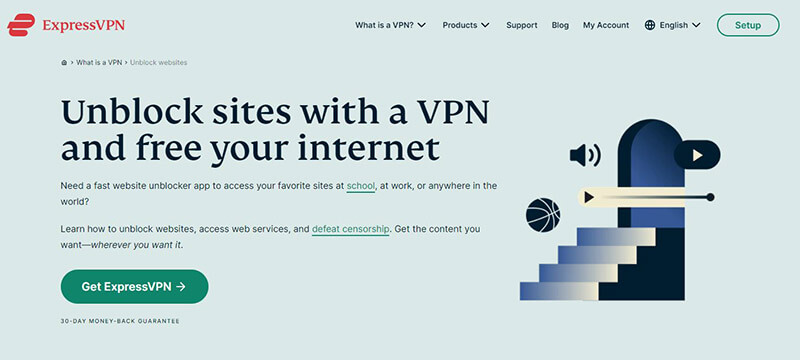 Are you looking for the answer to how to watch sport by streaming free? ExpressVPN is THE trusted leader in the world of providers and this is the reason we have put it in the number one position.
With websites and streaming portals becoming more aware of people using VPNs to bypass geo-restrictions, VPNs have to keep up and ensure they offer servers that can go undetected. ExpressVPN does just this and the provider offers 3,000 servers in 94 countries around the globe.
You can use your VPN to unblock geo-restricted YouTube videos, US Netflix, Amazon Prime Video, and much more.
The provider offers a supercharged VPN with ultra-fast servers and unlimited bandwidth, ensuring your streaming experience is not limited.
ExpressVPN also offers apps for a huge range of devices, so whether you want to stream MLB, NFL, or Wimbledon live on your smartphone or catch the latest football match, you can do that.
Along with this, the provider offers plans with powerful encryption that can defeat censorship in China.
Use ExpressVPN servers to stream MLB, NFL, Football, and more right now >
2. How to Watch Sport by Streaming? Choose NordVPN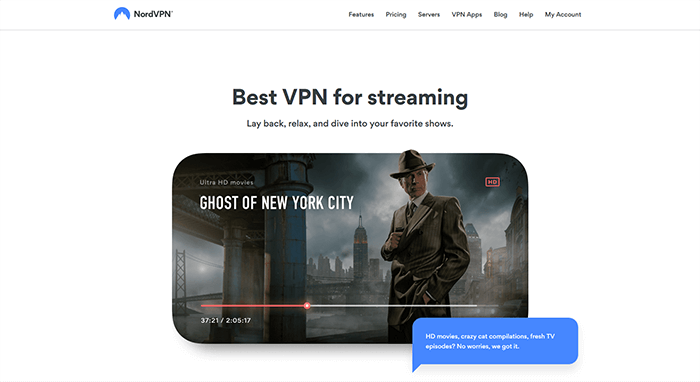 NordVPN offers total internet freedom with advanced security, complete privacy, and super-fast servers allowing you to bypass geo-restrictions and stream sporting events from anywhere.
The provider has 5,200+ servers in 60 countries around the world.
With NordVPN, you do not have to worry about interruptions when streaming your favorite sporting event, as there is no bandwidth throttling.
Along with streaming sporting events, you can gain access to numerous popular streaming websites with just one click thanks to SmartPlay. This makes it extremely easy to catch up on all your favorite shows on sites such as US Netflix without having to take extra steps to do so.
NordVPN also protects you and your family while browsing the internet, offering 6 simultaneous connections. Finally, the provider offers military-grade encryption, Lightway support (proprietary VPN protocol), and a suite of built-in functionalities for blocking ads and malware.
Stream your favorite sporting events free with NordVPN now >
3. CyberGhost for Football, Basketball Streaming, and More

CyberGhost claims it can give you back your right to privacy so you can enjoy an open internet.
The provider offers reasonably priced plans to help you to stream a wide range of sporting events from around the world along with unblocking popular streaming services.
Servers from CyberGhost not only allow you to stream sports from any country free, but they also keep your online activities hidden away from the prying eyes of your ISP. Furthermore, the VPN has an enormous server fleet of 7,400 servers in 90 countries, including dedicated streaming/P2P servers.
CyberGhost also provides the highest encryption possible to make sure your data remains secure when browsing the web. Numerous devices are supported, so you can stream at home on your computer and your smartphone or tablet when out.
Stream favorite sports with CyberGhost >
4. Surfshark – A Very Cheap Option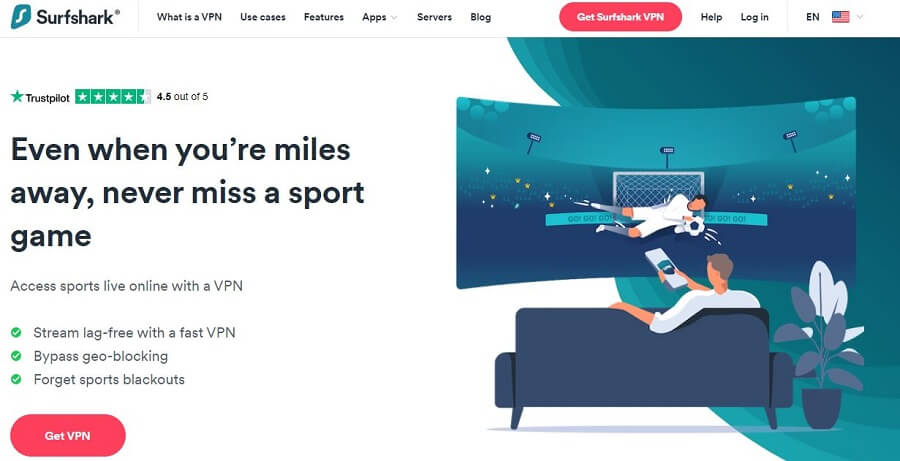 If you choose to go with Surfshark to watch sport by streaming free, you have chosen a provider that can secure your digital life and provide you with private access to the open internet.
The provider offers 3,200+ servers in 65 countries, allowing you to connect safely and securely to servers that provide you with an alternate IP address to overcome geo-restrictions.
You can stream La Liga on ITV in the UK or the UEFA Champions League on RTS Switzerland plus many more sporting events.
Plans from Surfshark come packed with features, including MultiHop to double your privacy, a Kill Switch, Whitelister, and of course, superb encryption.
Stream sports free from anywhere with Surfshark >
5. IPVanish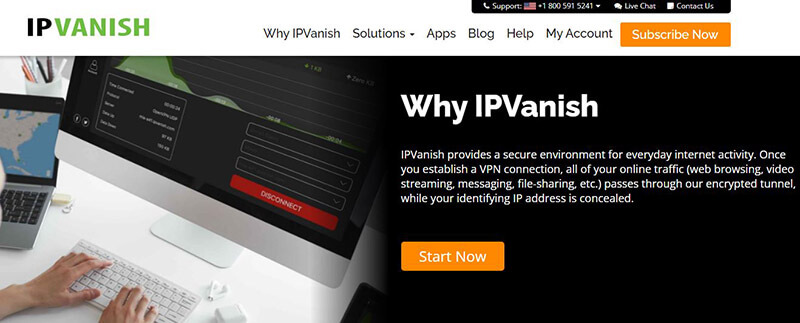 Finally, we come to IPVanish. The provider offers fast speeds for streaming sporting events from around the world free of charge on a range of devices.
The provider runs a network of more than 1,900 servers internally to ensure anonymity. When connected to one of the servers, your ISP will have no idea what you do online, including what you stream and download.
You can also overcome bandwidth restrictions that the ISP might put into place.
IPVanish offers plans that come with unlimited bandwidth, military-grade encryption, unlimited server switching, and much more, at a relatively affordable price.
Get unlimited bandwidth and speed with IPVanish >
To Summarize
The answer to how to watch sport by streaming free online is to sign up with a VPN provider and we have listed some of the best above.
It is easy to stream live sporting events including Football, Basketball, Tennis, MotoGP, F1, and more, all free. Simply choose a VPN provider and sign up by getting a subscription plan.
Then, download apps onto the device you use to stream.
Finally, launch the app and connect to a server in the country whose content you want to stream. You take on an alternate IP address that allows you to overcome geo-restrictions and stream from wherever you are located.
Streaming sporting events online is just one of the many uses of a Virtual Private Network and here, you can find the reasons why you should use a VPN.
FAQ
⚽️ Which sports can I watch with free streaming?
All sports – there are no real limits at this level. You can watch football, hockey, tennis, Formula One, MotoGP, golf, basketball, and many more.
? What are the best channels for watching sports?
With a quality VPN like the one offered by ExpressVPN, you will be able to access any TV channel. For example Sky Sports, NBC, Fox, ESPN, RTS (Swiss channel), RTBF (Belgian channel), MatchTV (Russian channel), and many more.
? Can I use a free VPN to watch sport streams?
This is strongly discouraged because free VPNs are not able to unblock TV channels at all. They are indeed detected each time. Not to mention the fact that such services curb your data usage every month, which is inconvenient for watching sports events in HD streaming.
Instead, we prefer ExpressVPN's 30-day free trial for those who don't want to pay for a VPN.
⚠️ Is it legal to use a VPN to watch sports for free?
Yes, you risk absolutely nothing! You don't have to be afraid. In the worst case, your VPN will be blocked once you arrive on a streaming platform. In this case, you will only have to change the VPN server.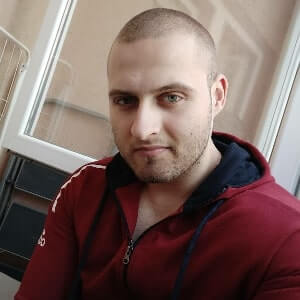 A professional writer with a Master's degree in Mechanical Engineering. Since his youngest age, he loves everything related to internet, technology, fitness, games, and dogs! He joined our team in order to bring his deep knowledge in security services, among which VPN is of course a key component.