We have an amazing infographic designer who is here to help our reader understand our articles with images.
Faced with the lack of good illustrations, we decided to do our own. Here, you can find all our VPN infographics.
We'll be more than happy if you use them for your websites as well, in order to help your visitors more easily understand your articles. If you need a VPN infographic in order to illustrate your posts, do not hesitate to take ours. But please, respect our copyright on them, that's the only thing we're asking.
The only counterpart of using our VPN infographics is to do a link to our website as source of the image you've used.
Thank you.
1. How does a VPN work ?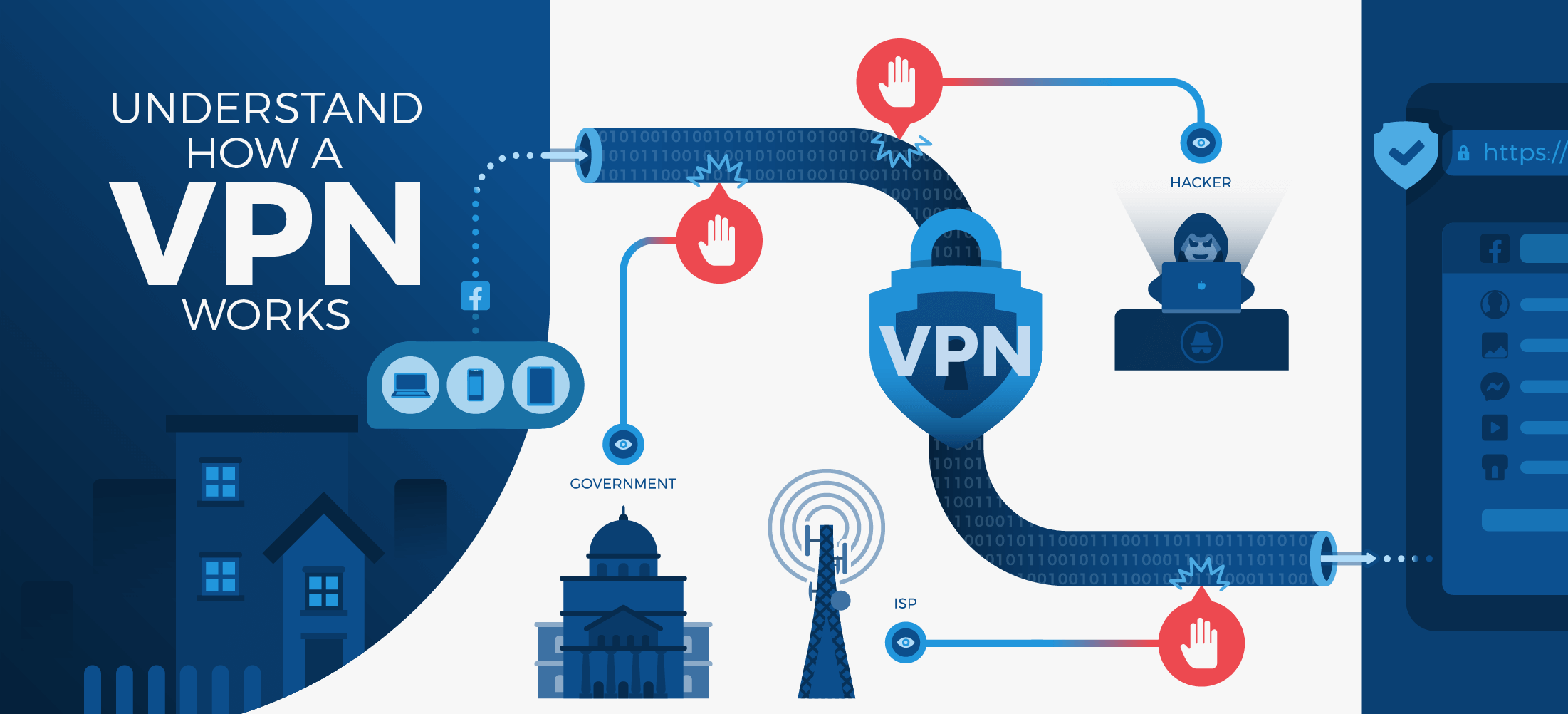 This VPN infographic present to you the basic functioning of a VPN. By going through an encrypted tunnel, all your data are safe.
back to menu ↑
2. Why should I use a VPN in China ?

China is one of the most censored country in the world. In this VPN infographic, we tried to illustrate the process needed in order to unblock all blocked apps in the country.
back to menu ↑
3. VPN for Netflix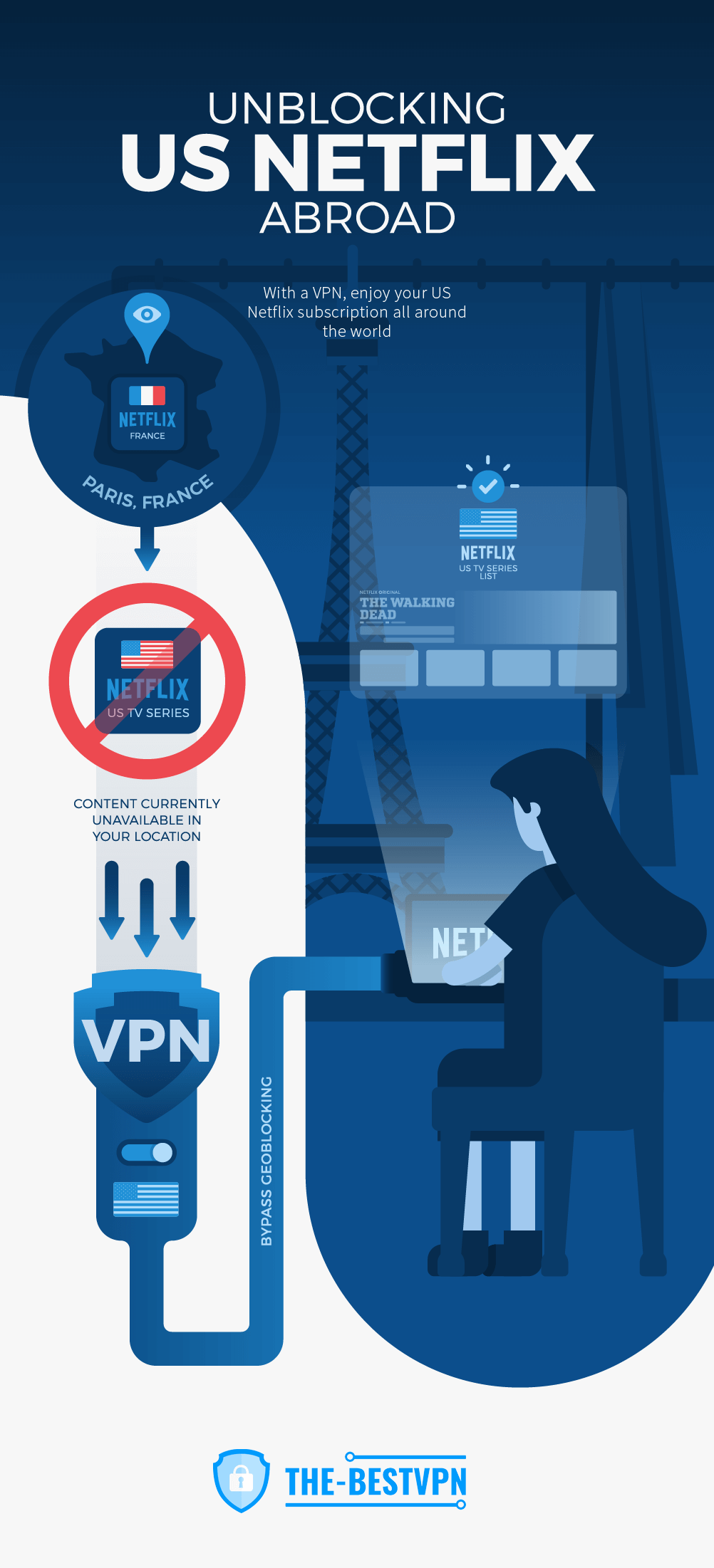 How to unblock the US catalogue of Netflix while traveling ? This is what is presented in this VPN infographic. You just need to turn ON your Virtual Private Network in the country of your choice (most of the time, it will be the US) and the job is done !
back to menu ↑
4. Why should I use a VPN ?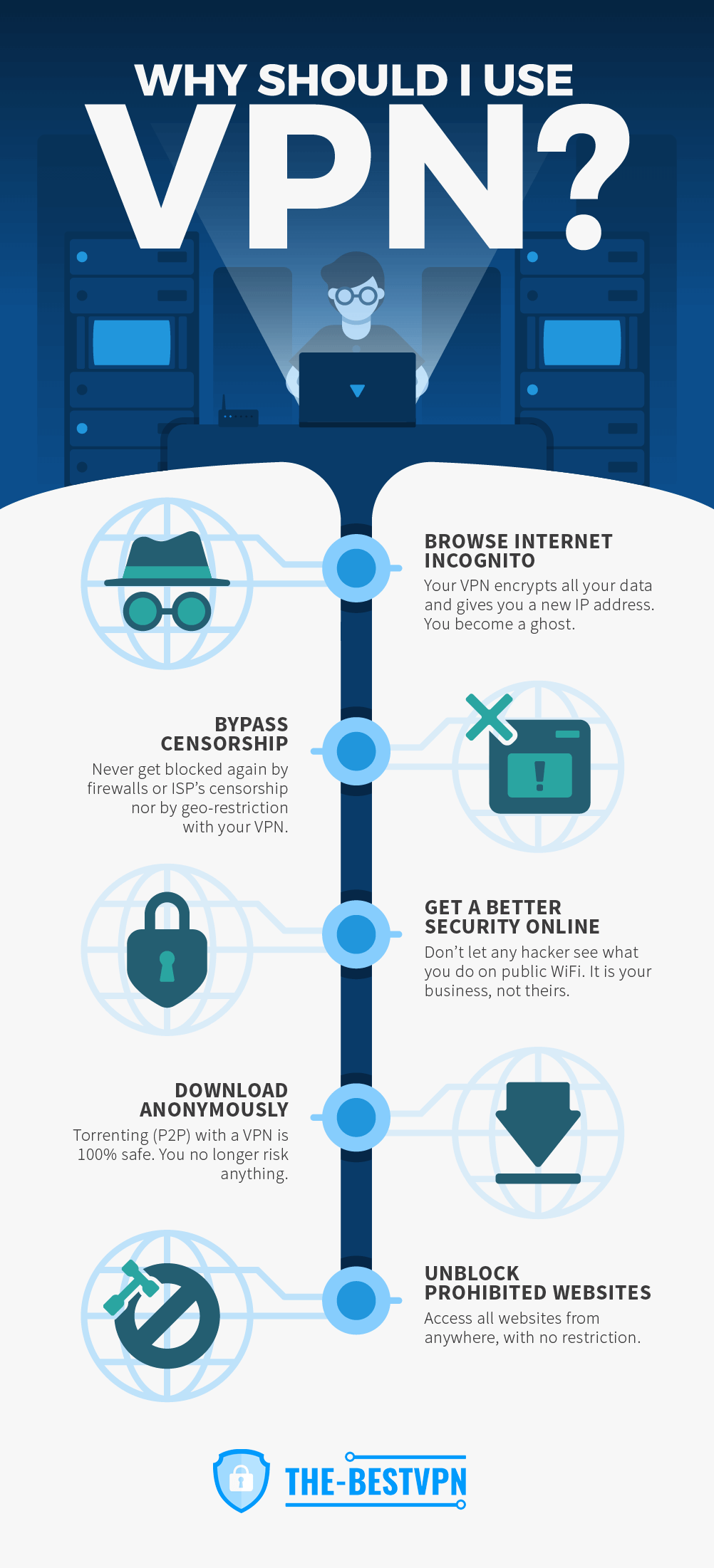 We can identify 5 main reasons why people should use a VPN. In this infographic, we recap the 5 mains uses.
back to menu ↑
5. VPN for Torrenting

Torrenting is very risky in most developped countries like the US, the UK, France, Germany, and many others. Using a VPN is a way to protect from your ISP and get away from any legal issues.
Our VPN infographic compares the 2 situations, when you have it ON or OFF.
back to menu ↑
6. Save money on flight tickets with a VPN

Maybe you didn't know, but a VPN can actually make you save some money. By changing your IP address to an other country, you can have a better pricing on your flight tickets. This is what we tried to present in this VPN infographic to save money on flight tickets.
back to menu ↑
7. Free VS Paid VPNs

Why should I pay for a VPN whereas there are some free versions out there ? The answer is simple : premium ones are WAY better ! Here is a VPN infographic that compares free to paid solutions.
back to menu ↑
8. Protect yourself on Public Wifi with a VPN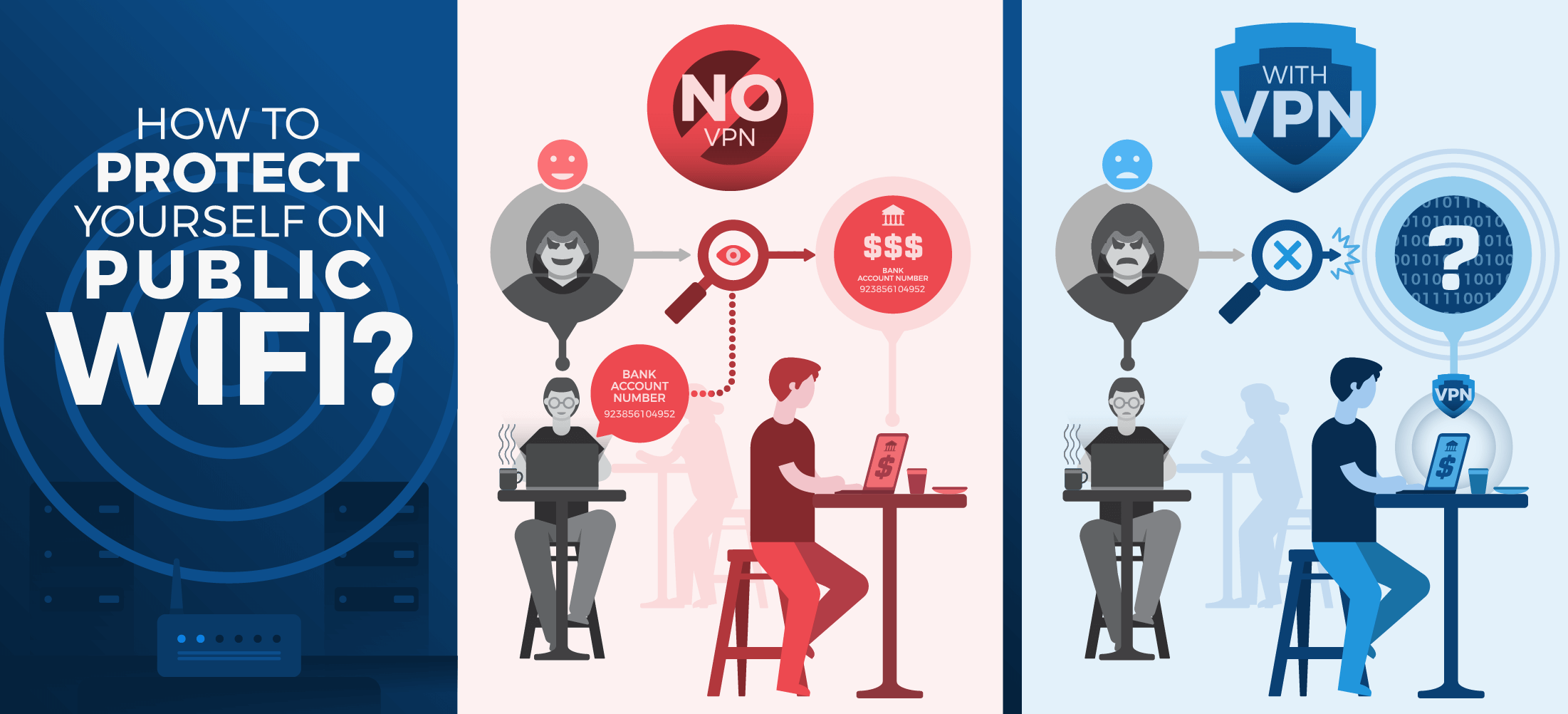 In 2016, 1 out of 8 Americans using Public Wifi got his Data hacked. In order to protect from the hackers, you can of course use a VPN. This infographic compares the situation with and without a VPN activated.
back to menu ↑
9. How to Hide or Change my IP Address ?

Changing or hiding your real IP address may be one of the reasons for which you're looking for a Virtual Private Network. But how does it work exactly ? How can you get a new IP address ? Here's the answer !
back to menu ↑
10. Why should you use a VPN for streaming ?
How can you get access to all your favorite content no matter where you are in the world ? The answer is simple : use a VPN ! This infographic shows you 2 situations : one where your VPN is OFF, and one where it is ON, giving you access to all your streaming platforms.
back to menu ↑
11. How do we review and rank VPNs ?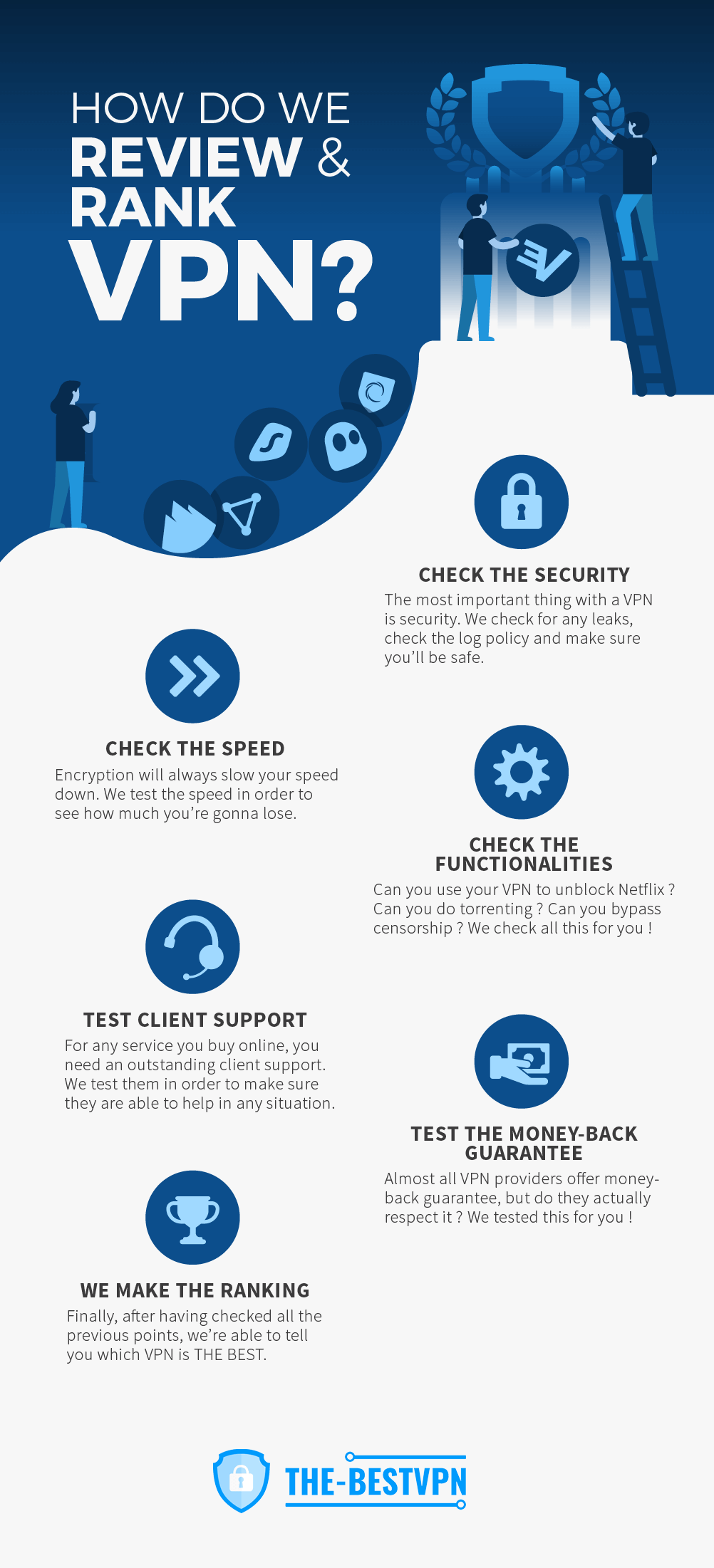 [kkstarratings]