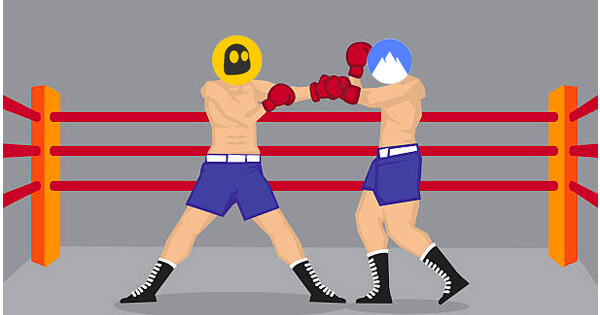 Being two of the best VPN providers in the world, just behind ExpressVPN, NordVPN and CyberGhost are two of the most talked-about VPNs in the world. Therefore, NordVPN vs CyberGhost is a topic that is hotly debated among VPN enthusiasts and experts alike. If you're up-to-date about the current trends in the world of VPNs, that is hardly surprising.
With that said, if you're in the market for the ideal VPN provider for your needs, you might be stuck between these two providers. Both providers are very close in terms of features and performance, so it's really hard to separate them. However, we've designed this article to show how the two providers compare. Let's go!
  The applications and ease of use
---
  NordVPN or CyberGhost: which one is the fastest?
---
  Streaming: which one should you choose?
---
  Torrenting: NordVPN or CyberGhost?
---
  Bypassing censorship
---
  Security: which one is the safest?
---
  Servers and countries coverage
---
  Client support: which one is the best?
---
  Pricing of NordVPN and CyberGhost
---
Conclusion: NordVPN or CyberGhost?
NordVPN vs CyberGhost is a duel that pits two superpowers against each other and what a battle it has been. To be honest, choosing the best between these two big providers is as exhausting as it is exciting. In fact, we'd take this opportunity to inform you that it ends in a draw, with each provider winning three categories apiece and the other three ending in a draw.
In the end, the one you opt for between the two giants depends on your personal preference. NordVPN is always the better option when it comes to user-friendly apps, bypassing censorship, and security. However, CyberGhost wins for pricing, speed, and server network.