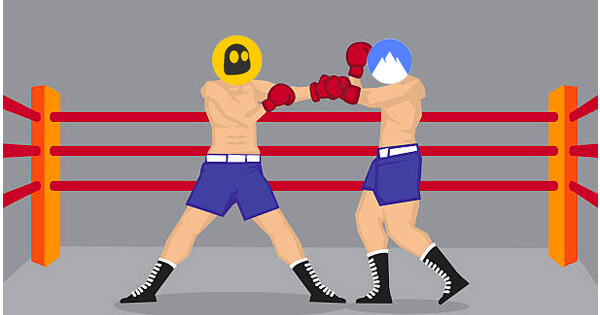 Being two of the best VPN providers in the world, just behind ExpressVPN, NordVPN and CyberGhost are two of the most talked-about VPNs around. Therefore, NordVPN vs CyberGhost is a topic that is hotly debated among VPN enthusiasts and experts alike.
If you're up-to-date with the current trends in the world of VPNs, that is hardly surprising.
With that said, if you're in the market for the ideal VPN provider for your needs, you might be stuck between these two providers. Both providers are very close in terms of features and performance, so it's really hard to separate them.
However, we've designed this article to show how the two providers compare. Let's go!
  The Applications and Ease of Uuse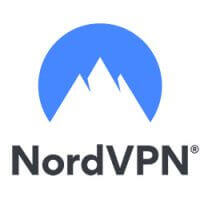 There is one thing that all the top providers have in common – providing native clients for all the world's most popular platforms. Of course, NordVPN is a top VPN provider and there's no exception with it. In fact, it doesn't just support the most popular platforms but provides extensions for browsers as well.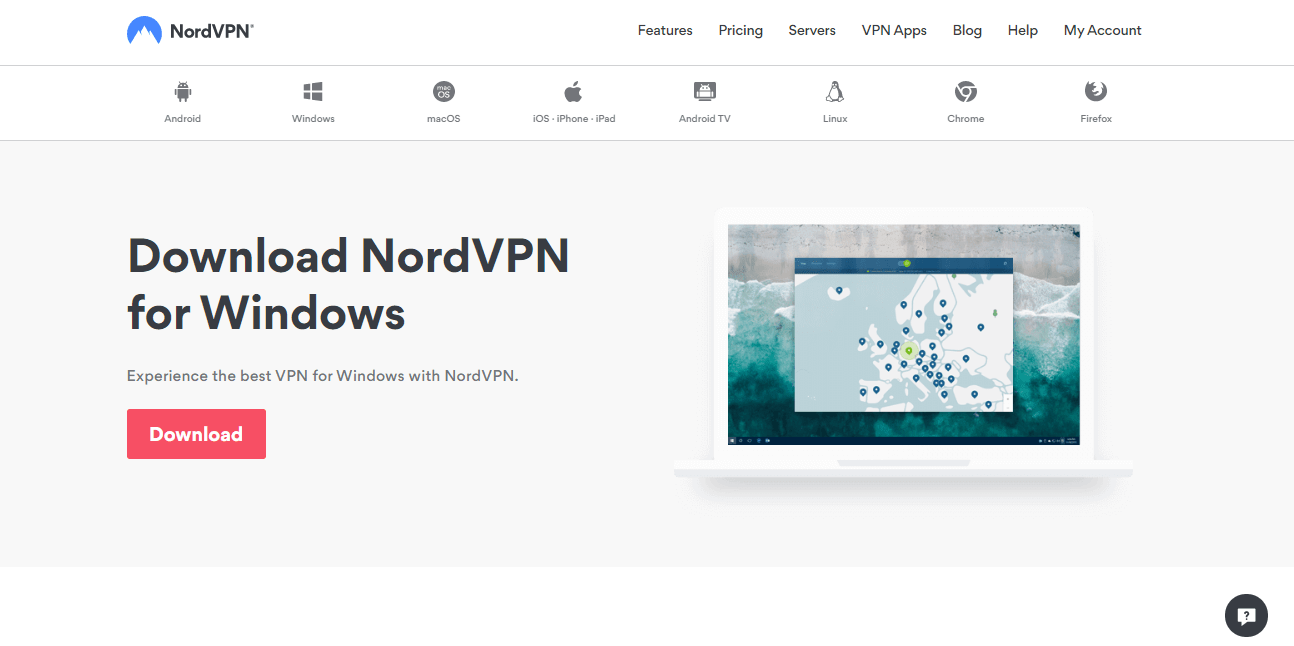 Moving on, you can also manually configure routers to work with it via DD-WRT, Sabai, and Tomato. This enables users to protect their smart TVs and other gadgets that don't offer automatic support for VPNs.
In terms of ease of use and reliability, NordVPN is only behind ExpressVPN. Apart from being super-easy to install, its apps are also very easy to use. Besides, it is very reliable, with the service offering a stability of 99 percent.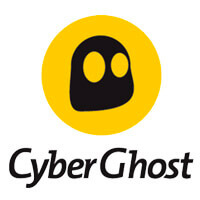 While this is not to say that CyberGhost is a really bad performer when it comes to applications and ease of use, we've got to admit that it's some way behind NordVPN in this category. Of course, it also provides compatible apps for the most popular platforms in the world but that's not enough.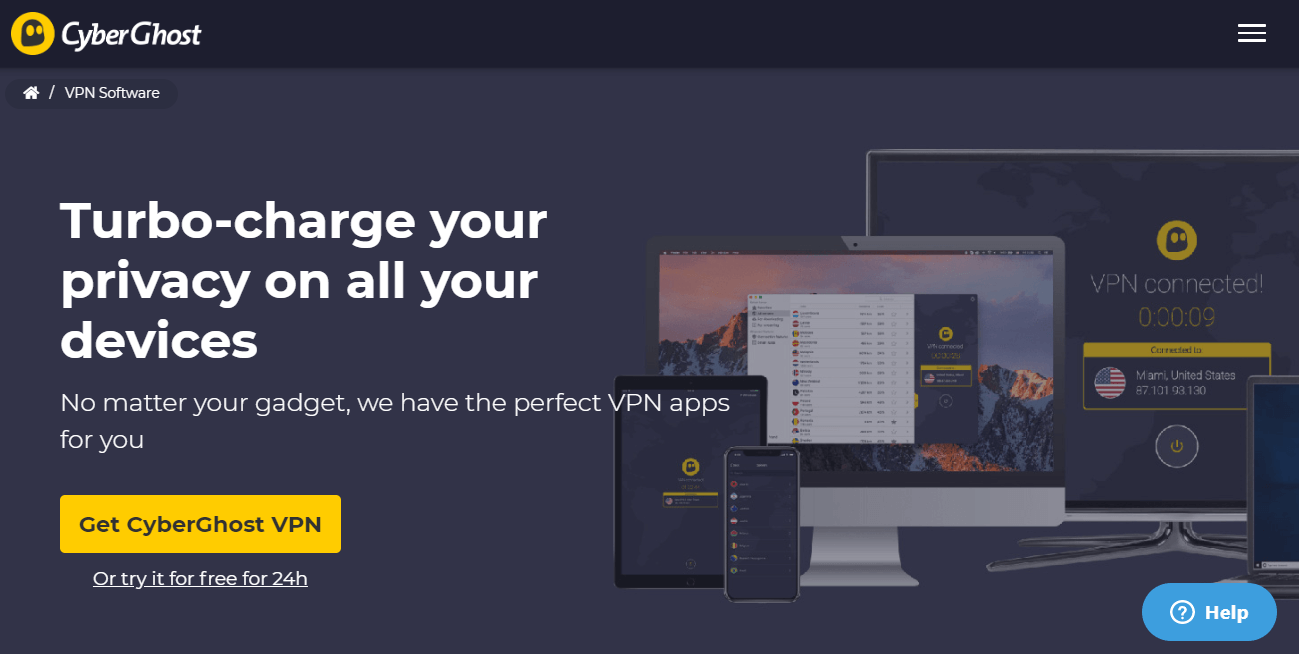 Apart from the popular ones like Windows, macOS, iOS, and Android, the service also supports other platforms like routers, streaming devices, and gaming consoles, which include Xbox, Roku, Apple TV, Playstation, and more.
It's during the sign-up process that you may encounter a problem with this VPN, however. The primary problem is that it's somewhat difficult to figure out the apps, especially if you're using a VPN for the first time.

NordVPN
is believed to have probably the most beautiful and easiest-to-use interface in the world. Therefore, we always saw it coming that CyberGhost would lose to them in this category. CyberGhost, on the other hand, is not as easy to use! 
---
  NordVPN or CyberGhost: Which One Is the Fastest?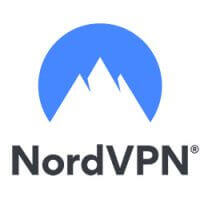 Thanks to the encryption that applies, using a VPN usually comes with slow speeds. Except if you're using one of the few VPN providers that have managed to find a way to minimize the impact of encryption on speed. Is NordVPN one of those providers? You may be wondering.
Without VPN (we were located in London) : 

EU Server (Paris) :


US Server (New York) : 

Asia Server (Hong Kong) :


Well, NordVPN doesn't offer much to talk about when it comes to speed. Despite operating more than 5,600 servers across 60 countries around the world, this provider offers quite average speeds. However, its speeds are good enough for streaming and torrenting, but nothing extraordinary.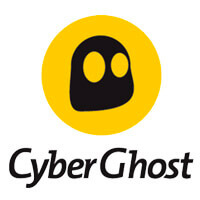 NordVPN triumphed CyberGhost in terms of apps and ease of use. Yet, it's a different story for speed. While CyberGhost isn't the easiest VPN to use, you can't compare its speed with that of NordVPN. In fact, it's one of the fastest VPNs on the market.
Without VPN (we were located in London) : 

EU Server (Paris) :


US Server (New York) : 

Asia Server (Hong Kong) :


Boasting more than 7,000 servers across 90 countries around the world, this may not come as a surprise. The speeds it offers are also good enough to allow you to enjoy streaming and torrenting without any stress. However, this may be contingent on some other factors, so there's no a 100 percent guarantee.

Even though
CyberGhost
is not the fastest VPN provider in the world, it's faster than NordVPN, at least. Its decent speeds make it ideal for activities that require high speeds such as torrenting and streaming.
---
  Streaming: Which One Should You Choose?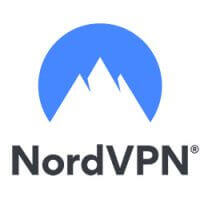 Considering that it operates more than 5,600 servers and offers a unique technology called SmartPlay, which is essentially designed to aid streaming, it's easy to see that NordVPN keeps streaming enthusiasts in mind.
With hundreds of TV shows and movies in its libraries, Netflix is the world's biggest streaming site. However, the site has implemented anti-VPN measures to block out users who access restricted content with the aid of VPNs.
So, we're happy to inform you that NordVPN has also invested in enough resources to match the anti-VPN measures of Netflix. Basically, it effortlessly unblocks the site. The good news is that it doesn't only unblock Netflix, but also other sites like HBO, DAZN, Disney+, and Sky.
In addition, the service constantly updates its support pages to inform users of the safest ways to unblock Netflix. However, while the average speed offered by NordVPN may be a cause of concern for some users, the speed is good enough for streaming.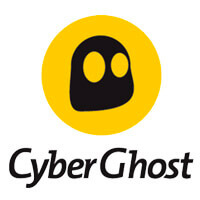 Like NordVPN, CyberGhost is also a good VPN provider for streaming. That's easy to know when you consider the fact that it doesn't only boast more than 7,000 servers across 90 countries, but it also offers dedicated servers for streaming.
Moving on, CyberGhost is also one of the few providers that are still capable of unblocking the geo-restrictions of Netflix. Meanwhile, it's worth mentioning that that is despite the fact that Netflix has upgraded its security measures.
While Netflix is probably the most popular streaming site in the world, there are many other streaming sites competing for its top spot. Thankfully, CyberGhost also unblocks all those streaming sites, some of which include DAZN, Disney, Hulu, ABC, and HBO, and BBC iPlayer.
As we mentioned earlier, the speeds that CyberGhost offers are definitely good enough for buffer-free streaming. Since the service offers dedicated servers for streaming, you're certain to get an excellent streaming experience. It's no surprise then, that it's one of our favorite VPNs in the UK.

Being two of the top three VPN providers in the world,
NordVPN
vs
CyberGhost
was obviously going to be a tough battle. In the end, we couldn't pick either of them over the other in this category, which means they will share the spoils here!
---
  Torrenting: NordVPN or CyberGhost?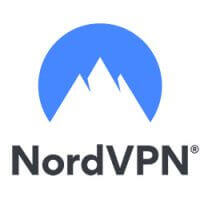 While NordVPN doesn't explicitly state its support for torrenting, you can actually use the best torrent site risk free with this VPN. In fact, it is one of the best VPNs for torrenting, thanks to a host of features and provisions they have made for the popular act.
Apart from offering torrenting-specialized servers, NordVPN also offers a system that automatically detects P2P activities and automatically reroutes your connection to a P2P-friendly alternative. In addition to that, you also get to enjoy the magic of a Kill Switch.
In case you don't know, a Kill Switch is probably the most important feature for torrenting. It works by automatically cutting off your internet connection if you lose your VPN connection in order to prevent your private activities from leaking to your ISP and other prying eyes.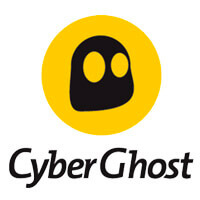 Like NordVPN, CyberGhost also fully supports torrenting. It doesn't just support the act, but also provides you with a perfect platform to safely download and share torrent files. That means, it offers servers that have been specialized for torrenting.
Like NordVPN again, it doesn't just provide you with torrenting-specialized servers and leave you to figure everything out by yourself. That's why it provides a list named "torrenting," where you'll see different recommendations regarding the most suitable servers for this activity.
Furthermore, this service provides a Kill Switch, as you might have probably expected. Nowadays, this feature has become a must-have for VPN providers as it aids safety while torrenting. With the way it works, it prevents outsiders from having a peep of your online activities.

This
NordVPN
vs
CyberGhost
duel ends in a draw in this category. With the two providers trying their best to provide an efficient and safe platform for people who download torrents, we just couldn't find anything to pick them apart!
---
  Bypassing Censorship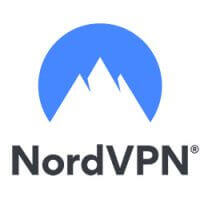 Let's face it – there are not many VPNs in the world that can effectively get past censorships. However, that doesn't mean there are none because there are actually some VPNs that work really well against censorships. NordVPN is one of those providers that can get you past those unwanted blocks.
While it's difficult to point to the exact thing that helps it to achieve this, it may be down to its multiple protocols. Apart from supporting OpenVPN, it also supports another protocol like IKEv2/IPsec as well.
This is huge, as censorship is one of the primary reasons for using a VPN as you'll see if you read out the 5 reasons to choose a Virtual Private Network.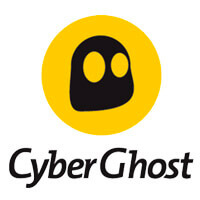 Boasting more than 7,000 servers across 90 countries around the world, one would be forgiven for expecting CyberGhost to be one of the best VPNs for bypassing censorship, if it's not even the best.
Unfortunately, it's probably the worst option for censorships among the top providers.
While it may work sometimes for less stringent censorship policies, it doesn't work for the Great Firewall of China at all. In fact, don't even dream of it as you would just be wasting your time.
We're hoping that things change in the future, but for now, don't even consider CyberGhost for censorships.

You did see this coming, didn't you?
NordVPN
is a far better option than CyberGhost if the task at hand involves getting past censorships. While CyberGhost works for some censorships that aren't tough, it doesn't work for the Great Firewall of China at all!
---
  Security: Which One Is the Safest?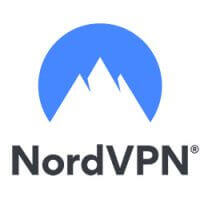 NordVPN is based in Panama, which is one of the best locations for VPNs, due to their liberal privacy laws. Of course, this is only possible because the country isn't a member of any surveillance coalition like the Five Eyes, the Nine Eyes or the Fourteen Eyes.
Thus, you can rest assured that no government agency can come knocking on the doors of your VPN provider to compel them to divulge their customers' private data. Meanwhile, we would also like to point out that NordVPN doesn't even keep data, so there's nothing to hand over.
They only keep insignificant pieces of information like username, email, and payment details, which are not likely to link you to anything. For optimum security, it helps a lot that NordVPN uses military-grade AES 256-bit encryption, which is deemed as the best in the world.
On top of that, NordVPN has been recently audited by a reliable auditing company (PwC), so you can rest assured that their no-logging claim is not fake.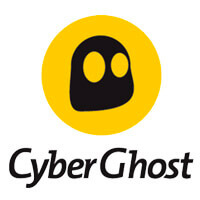 CyberGhost is based in Romania, which is another VPN-friendly location. Like Panama, it also doesn't have any affiliation in any way with any intelligence-sharing group like the Nine Eyes and the Fourteen Eyes. Therefore, it owes nothing to them, which is great news on its own.
Thanks to this, the country has liberal privacy regulations and doesn't compel companies to keep their users' data. Because there are no compulsory data retention laws in Romania, CyberGhost also keeps a very small amount of logs, which are usually insignificant things.
For encryption, the provider uses military-grade AES-256 encryption, which is believed to be the most powerful encryption mechanism. It's the same encryption that top security firms and even the government of the United States use to protect classified data.
However, CyberGhost hasn't had any auditing firm audit their systems, which may be a deal-breaker. If they have nothing to hide, why not get their systems audited? Well, we don't know for sure, but it may be a red flag for some.

NordVPN
wins this category, and that's because they have had their systems audited. While both providers go blow for blow in terms of location, privacy policy, and encryption, the audit that NordVPN performed gives them more credibility!
---
  Servers and Countries Coverage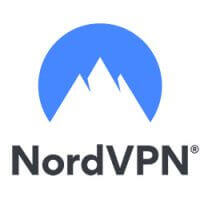 With over 5,400 servers across 60 countries around the world, NordVPN was the VPN provider with the largest server network. Well, they were only dethroned recently by a certain VPN provider that you'll get to know later. However, that still leaves them high up on the ranking, at number 2, to be precise.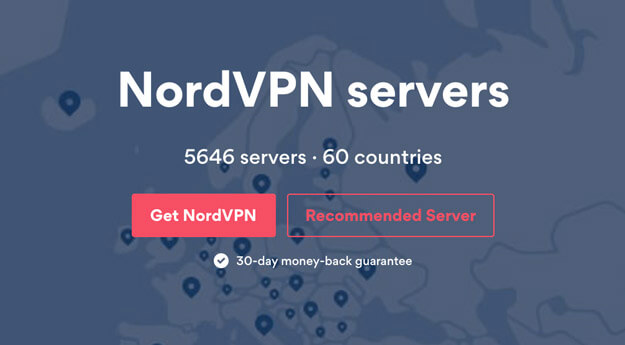 Obviously determined to make sure that you can access one of their servers from any corner in the world, NordVPN has a very good server distribution. In fact, they even cover South America and Africa, which are two continents that are often overlooked by their rivals.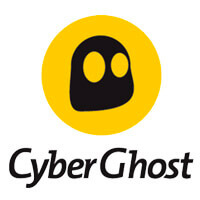 When we mentioned that NordVPN was dethroned by a particular VPN provider, you might have been wondering which provider we were talking about. To answer your question, it is CyberGhost. Boasting more than 7,000 servers, it is now the provider with the largest server network.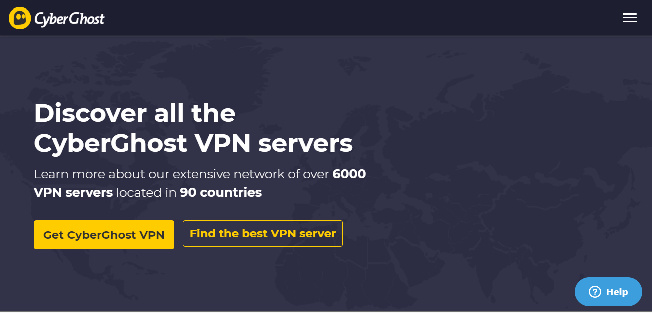 It also must be said that this provider doesn't just operate an extremely high number of servers. The servers are spread across 90 countries, which means it will be super useful if you need to unblock a blocked website.
With this kind of coverage, you can rest assured that you'll always be able to find a server nearby.

Without even needing to spell it out,
CyberGhost
is the obvious winner in this category. While NordVPN is close up on its tail with over 5,000 servers in 60 countries, CyberGhost is some way ahead at the moment, especially with its coverage of 90 countries!
---
  Client Support: Which One Is the Best?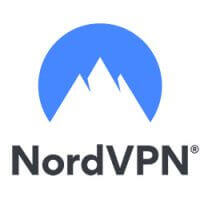 NordVPN cares a lot for its customers, it's very easy to see. In terms of overall efficiency when it comes to client support, there are not many providers that are better. In fact, this is one of the reasons why some people think it's one of the best VPNs for beginners.
Nowadays, it's important for providers to maintain a convenient channel that users can use to get in touch with them. NordVPN perfectly understands this. Not only do they offer multiple support channels that are always available, but they also offer a 24/7 live chat option.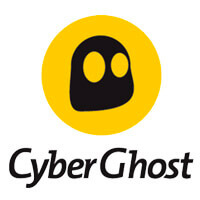 It's often said that top companies usually think alike, and CyberGhost's client support is proof. Like NordVPN and other top VPN providers, this company also maintains excellent client support. This allows their customers to get in touch with them whenever they want.
Apart from providing the traditional email and ticketing system, they also provide the more conventional 24/7 live-chat option. With this, you don't need to wait for eternity for the agents of the company to respond. Instead, they will easily help you solve your problems in real-time.

With both providers doing their best to provide their customers with the best client support, our
NordVPN
vs
CyberGhost
ends in a draw in this category. While we wish that we found just one thing to pick a winner here, we couldn't!
---
  Pricing of NordVPN and CyberGhost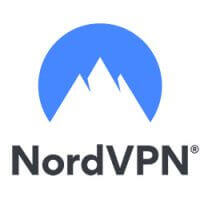 NordVPN's pricing structure is completely similar to the general nature of the service – attractive and simple. In total, the provider offers three different plans, which offers customers a lot of flexibility. Meanwhile, there is no difference between the plans as they're all capable of the same stuff.

While the 1-month plan, which is the lowest, costs $11.95, the 2-year plan, which is the highest, costs $89. Note that when you break it down, the 2-year plan costs just $3.71 monthly. Clearly, this is really generous from the company.
It doesn't end there – each plan also comes with a 30-day money-back guarantee. This allows you to request a refund if you're not pleased with the service within the first 30 days. Plus that, every plan allows you to connect up to 6 devices at the same time. This is one more than the industry standard.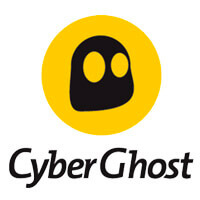 Like NordVPN, CyberGhost also offers attractive and mouth-watering plans, even more attractive than those offered by NordVPN. Well, if we put only their 1-month plans into perspective, you may not believe this. That's because it's actually for their longer-term plans that CyberGhost provides more discounts.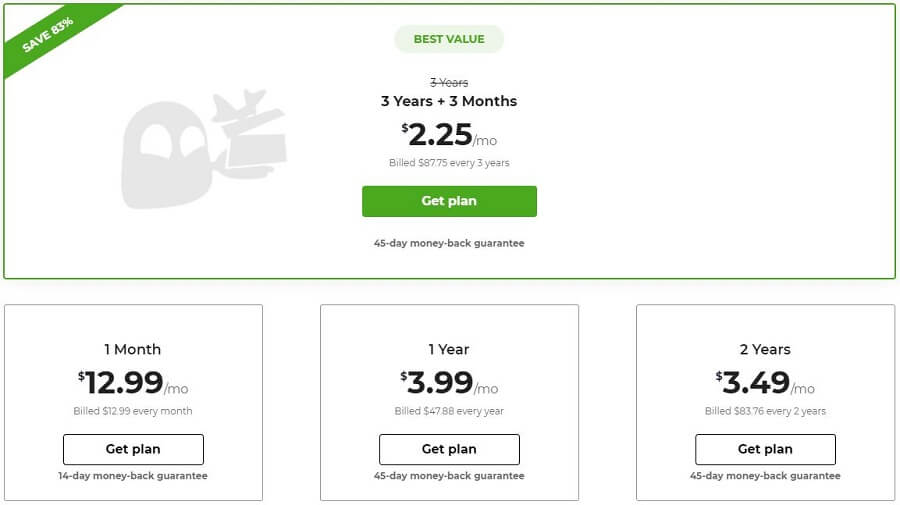 Offering four different plans, CyberGhost's 1-month plan costs $12.99. However, its 1-year, 2-year and 3-year plan cost an equivalent of $3.99/month, $3.49/month and $2.25/month respectively. Besides, their 1-year, 2-year and 3-year plans come with a 45-day money-back guarantee each.
While their 1-month plan comes with only a 14-day guarantee, not many people will mind. Another remarkable thing we'd like to mention is that each of their plans allows you to connect 7 devices simultaneously. As you can see, this is more than what NordVPN offers.

While both providers are two of the best when it comes to pricing, one just had to be better.
CyberGhost
wins this category, and you can hardly argue. While its 1-month plan is a bit costlier, we just couldn't ignore its generosity with its long-term plans!
---
Conclusion: NordVPN or CyberGhost?
NordVPN vs CyberGhost is a duel that pits two superpowers against each other and what a battle it has been. To be honest, choosing the best between these two big providers is as exhausting as it is exciting.
In fact, we'd take this opportunity to inform you that it ends in a draw, with each provider winning three categories apiece and the other three ending in a draw.
In the end, the one you opt for between the two giants depends on your personal preference. NordVPN is always the better option when it comes to user-friendly apps, bypassing censorship, and security.
However, CyberGhost wins for pricing, speed, and server network.

Quentin is the co-founder of the-bestvpn.com. With several experiences as a System and Network Engineer, he is very knowledgeable when it comes to VPN, cybersecurity and the risks of using the Internet nowadays.