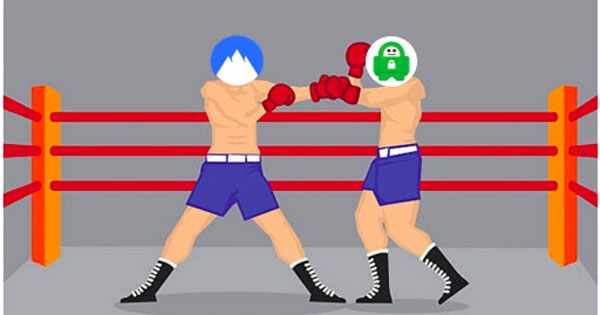 Today, we are going to look at NordVPN vs Private Internet Access to discover the best VPN provider of the two. Both have a great deal to offer, but which will come out on top? We are going to check all the essential aspects of both so read on to find out which receives a TKO.
We will be checking for the best and easiest to use apps, speed, security, streaming, and more. So, without any further ado let's begin. Of course, if you are confused about what we are talking about and if you still don't know what it is, it's time for you to find out what's a VPN here.
The Applications and Ease of Use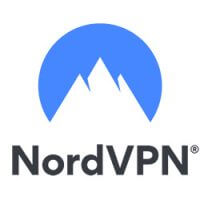 NordVPN shows a great deal of love for a wide range of devices, offering apps for just about any device you could think of.

The provider supports the standard Windows, macOS, Android, and iOS devices along with routers, SmartTVs, and even game consoles.
Finally, support is offered for browsers and one plan covers up to 6 devices at the same time.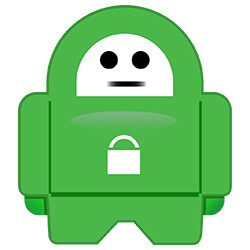 Private Internet Access also covers a huge range of devices including the standard ones, Windows and macOS.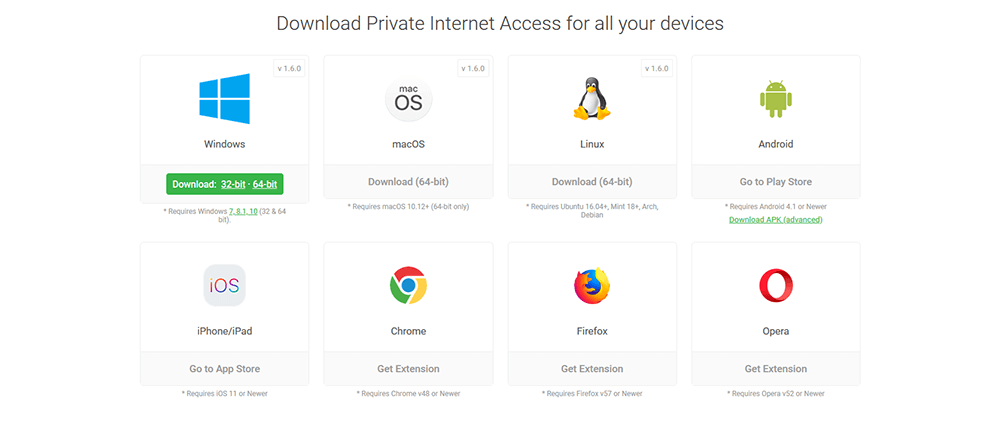 Apps include standard ones for Windows and macOS, along with Linux.  Android, iOS, Windows phones, Fire TV, routers, and more.
PIA allows users to use a single plan on up to 10 devices at the same time, perfect for families.

Choosing a winner in the NordVPN or Private Internet Access category is tough and it was a close call, however, NordVPN just has the edge so takes the round.
---
NordVPN or Private Internet Access: Which One is the Fastest?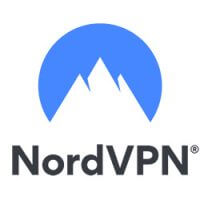 Speed is one thing that has to be top notch when using a VPN, more so for downloading and streaming, and NordVPN is among the best.
Without VPN (we were located in London) :

EU Server (Paris) :


US Server (New York) :

Asia Server (Hong Kong) :


The server speeds are remarkable compared to some providers. And this could be due to the 5,000 plus servers offered in numerous locations, and specialty servers.
Speed is going to depend on your system, where you are located, and the location of the server. However, NordVPN offers speeds that are more than fast enough for streaming and downloading.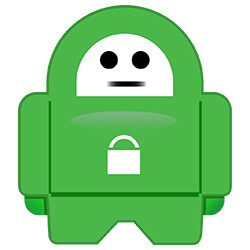 The speed of Private Internet Access is also fast and while some speed drops are to be expected, we found just a small drop in our test with nearby servers.
Without VPN (we were located in London) :

EU Server (Paris) :

US Server (New York) :

Asia Server (Hong Kong) :


While there are not so many positive things to say about PIA, we cannot complain about speed. You will easily be able to stream in HD.
The speed dropped slightly more when connecting to servers far away from our location but the service still offered speeds that were more than adequate. Servers and connections were stable.
---
Streaming: Which One Should You Choose?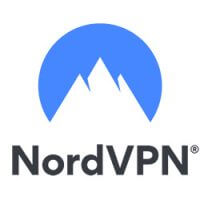 Many people choose a VPN to unblock Netflix and stream but is NordVPN a good choice for streaming?
The good news is the provider is a good choice as it is one of the very few that can overcome the strict blocks put into place by Netflix. Streaming is easy as NordVPN offers a "SmartPlay" feature.
We found that we were able to stream US Netflix, BBC iPlayer, and many more streaming services.
However, whether unblocking streaming services works with all servers remains to be seen. But luckily, you can use the SmartPlay feature mentioned above.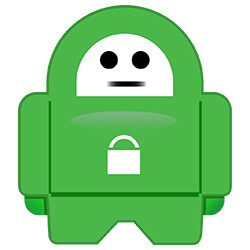 Now, let us turn our attention to Private Internet Access to find out how well they do in regards to streaming.
You might have some luck if you want to stream your local version of Netflix at home when using the VPN and choose a server close to your location, but not overcome geo-restrictions.
When testing we could not beat the strict technology of Netflix to watch content from another country.
The servers are hit and miss for overcoming geo-restrictions we only found one server that worked. PIA is not recommended for beating streaming restrictions.

The winner in this round is NordVPN as all the servers we tried managed to stream Netflix without issues and no buffering thanks to SmartPlay, and very good speeds.
---
Torrenting: NordVPN or Private Internet Access?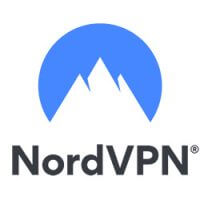 NordVPN does not specifically say it supports torrenting, but it does claim to be the best VPN for P2P.

The provider offers access to hundreds of fast servers for file sharing, which suggests they do in fact allow torrenting.
NordVPN offers plenty of tools to keep users safe when downloading. These include strong encryption and automatic Kill Switch. The features help users to avoid DMCA notices, for instance.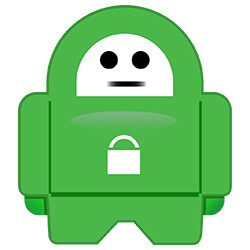 Private Internet Access does not state users can torrent, but again, they do say that P2P file sharing is supported.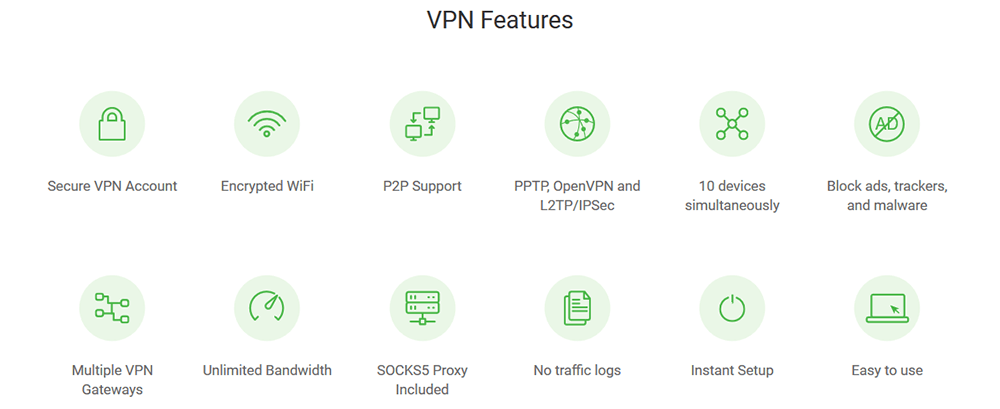 P2P sharing is possible using any of the servers of PIA and speeds are good enough for downloading large files fast.
The provider also offers military-grade encryption and security features. One is a Kill Switch. However, there have been reports of the Kill Switch not working as it should.

With there being some concern about the Kill Switch of PIA, we have chosen NordVPN as the winner in this round of NordVPN or Private Internet Access.
---
Bypassing Censorship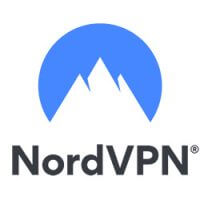 If you venture outside of your country, censorship to websites may apply, sometimes even in your own country in schools and the workplace. So, can NordVPN overcome censorship?
NordVPN does offer servers that work in countries such as China, where censorship is high. However, thanks to the servers, you can unblock Google products, Facebook, and more.
You can also use NordVPN to overcome censorship in the workplace, schools, and colleges, which is simply outstanding.
By the way, it is good to note that NordVPN is often presented as one of the best VPNs in the USA to avoid censorship and bypass geo-restrictions.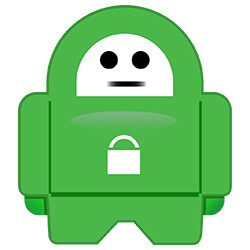 Countries such as China have put up the Great Firewall, which blocks access to many websites and apps. So, does Private Internet Access have what it takes to overcome this particular firewall?
We tested the servers against censorship and found that it cannot get around it. This is a big disappointment. Some users reported it is possible to beat it using L2TP, though.
PIA came out better at beating censorship at home (in the US and Great Britain for example) and the servers worked to bypass blocks locally.
However, it is not reliable if overcoming censorship is your main concern. In this case you might want to avoid PIA.

NordVPN takes the win in this round, as it has no issues in bypassing censorship even in countries with strict censorship such as China or at home.
---
Security: Which One is the Safest?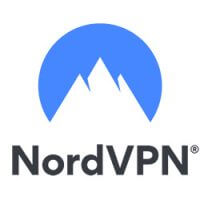 Having its base in Panama, NordVPN is outside the watchful eye of the intelligence agencies that share information, so this is a good start for security.
NordVPN also has a no-logging policy in place, which means it does not collect data about users, including how the VPN is used.
The provider uses military-grade 256-bit AES encryption to secure data, along with the OpenVPN and NordLynx protocol and a choice of others. This is one of the most reliable and secured protocols.
NordVPN also offers DNS leak protection in the event the server connection is dropped.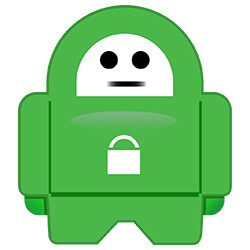 Private Internet Access is located in the United States and does fall under the eye of the 5 Eyes intelligence agency, which is something of a worry.
However, on saying this, the provider does have a no-logging policy in place, so it does not keep logs of data on users.
If the provider does not log, it means it cannot pass anything on if asked, which is good news. Along with this, the provider uses AES-256 encryption with the OpenVPN or WireGuard protocol, depending on your choice.
PIA also has support for DNS and IPv6 leaks. You do have to enable this in the advanced settings of the app. Instead, it works in the background, keeping your privacy all the time.

Both competitors in this NordVPN or Private Internet Access battle for security is equal in regards to security so we cannot pick a winner. Therefore, it is a draw.
---
Servers and Countries Coverage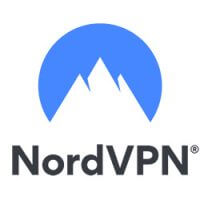 Having access to a huge number of servers is essential with any VPN so how does NordVPN measure up?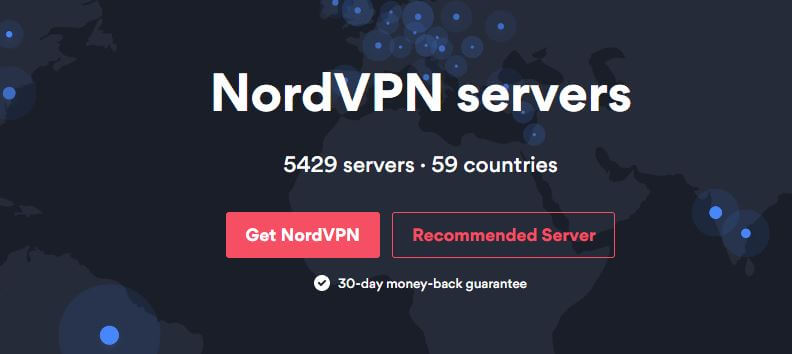 The provider offers 5400+ servers spread out over many different parts of the world, with 59 countries covered. In Europe, this includes the UK, Belgium, Denmark, Croatia, France, Luxembourg, and more.
In the Americas, the provider offers servers based in the US, Canada, Brazil, Costa Rica, Chile, and many more countries. NordVPN also supports servers in Asia and Africa including India, South Africa, Turkey, and the UAE.
The provider does offer servers based on different uses of the VPN. These include Double VPN, P2P, Obfuscated, and Dedicated IP.
All servers are fast and allow overcoming of geo-restrictions and censorship along with torrenting, which is very good!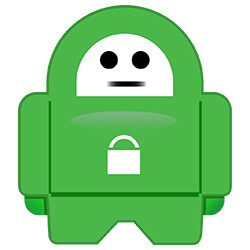 Private Internet Access is also a good choice of provider for offering a wide range of servers in different countries.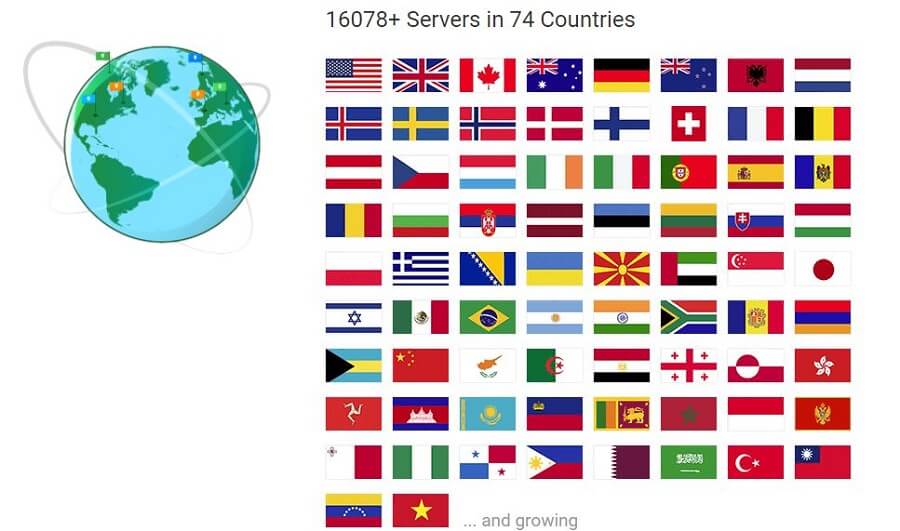 The provider has 16,078 plus servers, which honestly, we find hard to believe. Moreover, the number of countries seems to be larger – 74 countries are covered. On the paper, PIA seems very impressive, but keep in mind that it uses a lot of virtual servers.
PIA offers 1,500 servers in 15 different locations within the USA which is a bit of a let-down considering the size of the US.
In Canada, this number drops to just 236 servers in only three locations, even worse than in the United States.
Mexico has only 33 servers, all of them in just a single location in the country. In Europe, there are tons of servers and 548 are just offered in the Netherlands.
The provider also offers servers in countries including Norway, Sweden, France, Belgium, Luxembourg, Switzerland and others.

The winner in our NordVPN or Private Internet Access battle in the server category is NordVPN as they offer more servers spread out in more regions than its competitor does.
---
Client Support: Which One is the Best?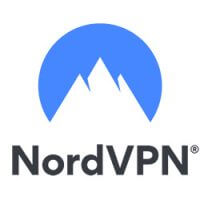 NordVPN offers a great level of customer support with numerous options for contacting the provider if help is required.
The provider has live chat support and agents are extremely polite, friendly, and helpful. We did not have to wait long at all to receive help and our issues were fixed very quickly.
Optional help measures include email and leaving a support ticket on the website. Neither option is as fast as a live chat, of course. Other ways to contact the provider include Facebook or Twitter.
Should your query require additional technical assistance, the agents will pass you on to the technical support team. If so, you can expect a comprehensive report through email in only a couple of hours.
NordVPN also offers detailed tutorial pages and a FAQ page. These offer answers to some of the most asked questions, along with providing tips. Tutorials are also offered for device setups.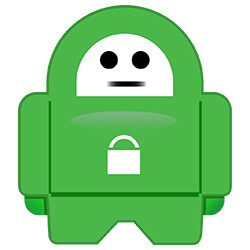 The customer support service of Private Internet Access is mediocre, which is disappointing.
Sure, the "live chat" icon is there, in the bottom-right corner, but it's very bad. It's actually not a live chat because you wait for a response sometimes for more than an hour. Therefore, you cannot get help fast if needed, which we found extremely disappointing.
The main source of help is through email by filling in a contact form on the website. Sadly, no one responds immediately, so if you need help fast, you are out of luck. When we tested the function, it took a couple of hours to get help.
On a more positive note, there is a section on the website offering a range of tutorials and FAQs. The bad news is it is not as extensive as the ones offered by NordVPN.
However, you will find answers to some technical issues along with troubleshooting hints and tips. Help is also available this way for issues with accounts. So, essentially this is self-help.

As NordVPN offers live chat, which puts you in touch with help instantly, they are the winner in this category. If you want help, the provider offers it in a wide variety of ways.
---
Pricing of NordVPN and PIA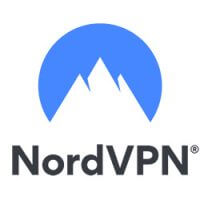 NordVPN offers a choice of three plans with all plans offering the same features and benefits. You can make the biggest savings when you pay up-front for a plan over the longer-term.

At the time of undertaking this comparison, NordVPN offered a 2-year plan with savings of 68% compared to paying monthly. The plan costs $89 per three years, which is the equivalent of $3.71 per month.
The six-month plan is $54 every six months and this is the equivalent of $9 per month, saving you 24% when compared to paying monthly.
Lastly, there's a monthly plan at $11.95 a month, with 0% savings. Obviously, this is the most expensive deal, hence we don't recommend it.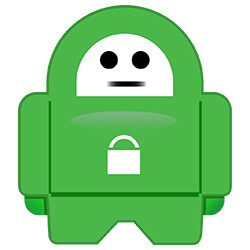 Private Internet Access offers three choices of plans, which should mean there is one to suit all needs. Again, the biggest savings are made when you take a plan out over the longer term.

The best value plan from PIA is the two-year one, which comes with 78% savings compared to paying monthly for a plan. This plan comes in at $69.95 for two years, which is the equivalent of $2.59 per month.
A 1-year plan saves you a lot compared to paying monthly. The plan is $49.95 every year, equivalent to $4.16 a month.
Finally, there is a one-month plan that comes with no discounts. This is billed at $11.95 per month.

With plans from Private Internet Access, offering the cheapest pricing this is one round where the provider takes the win over NordVPN.
---
Conclusion : NordVPN Wins Against Private Internet Access
Out of the 9 categories in this NordVPN or PIA battle, NordVPN took the win in 6 rounds, Private Internet Access won 1 round, and the providers drew in 2 rounds.
Therefore, the overall winner for this battle is NordVPN. However, PIA is still a provider worth considering if you want to keep the costs down.
Both providers offer a good level of security with DNS and leak protection, with both using the OpenVPN protocol and offering their versions of WireGuard. They also offer no-logging policies for your peace of mind.

Sign up with the winner of this duel : NordVPN >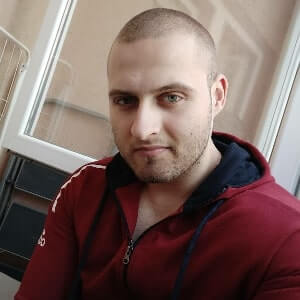 A professional writer with a Master's degree in Mechanical Engineering. Since his youngest age, he loves everything related to internet, technology, fitness, games, and dogs! He joined our team in order to bring his deep knowledge in security services, among which VPN is of course a key component.