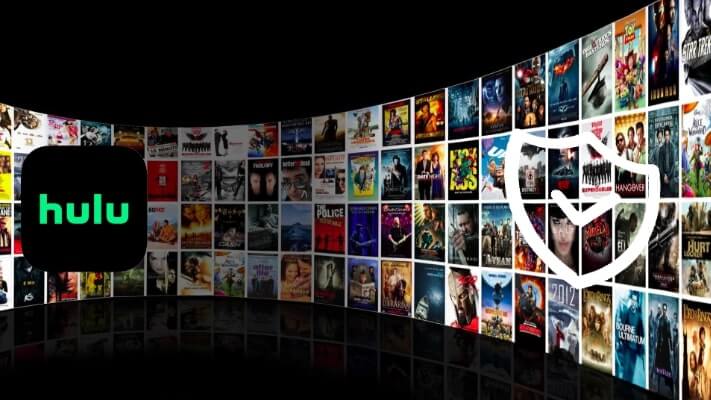 Being one of the most prominent streaming companies in the world, there's no doubt that Hulu is one of the top destinations for quality content. Sadly, while the service is renowned for its high-quality content, it's only available to residents of Japan and the US. Therefore, if you're looking to watch your favorite movies or TV shows outside the two nations, only the best VPN for Hulu can give you that access.
By now, nearly everyone knows about Virtual Private Networks, being one of the fastest developing technologies in the world. A VPN can be used for many things, some of which include how it helps you to browse the internet anonymously and safely download torrents.
However, using it to bypass geo-blocks is still probably its most popular function, regardless of the number of things it's capable of doing.
Basically, what this means is that, with a Virtual Private Network, you can get past the geo-restrictions often implemented by many websites around the world. Obviously, it's this capability that allows these tools to give you access to a streaming site with geo-restrictions.
However, while a VPN provider is meant to help you get past these annoying blocks, Hulu is a whole different ball game for most of them. Thanks to the company's crackdown on VPNs recently, finding a working provider for the streaming service is now difficult.
With that said, we've decided to review the best ones for Hulu that are still working in 2023.
Why Do I Need a VPN for Hulu?
Since online streaming phenomenally became a major type of entertainment online, Hulu has been a key player in the sphere, rivaling other giant streaming platforms like BBC iPlayer, Amazon Prime Video, and Netflix.
However, the service is only available in the United States and Japan. This means that if you attempt to access it outside of the two countries, what you will get is an error message notifying you that you can't stream the company's video library outside the aforementioned countries.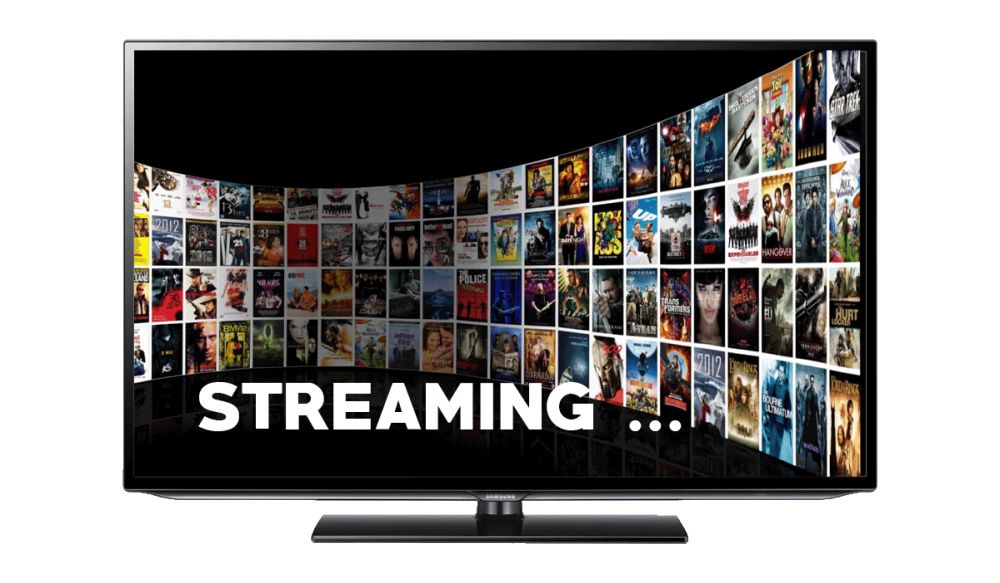 Due to this problem, people who are looking to stream the specific content of the platform started using the best Virtual Private Network to get past the geo-blocks. Unfortunately, distributors and copyright owners started accruing a loss in revenue because of this act.
Subsequently, the company was pressed to take effective actions similar to BBC iPlayer, Amazon Prime, and Netflix. Eventually, this led to the company imposing a ban on proxy/VPN services altogether, showing this message:
"Based on your IP address, we noticed you are trying to access Hulu through an anonymous proxy tool. It is not currently available outside the U.S. If you're in the US., you'll need to disable your anonymizer to access videos on Hulu"
Owing to this, it has become necessary to buy the best service if you want to get past the ban. This is especially true if you don't want to see these error messages and want to watch your favorite TV shows/movies on the streaming service.
How Does a VPN Unblock Hulu Abroad?
A Virtual Private Network works in a very simple but effective way. It simply redirects all your traffic online down a secure channel and through an encrypted server before reaching the online services and websites you're attempting to use.
While this redirection usually occurs very quickly, it is important for people looking to access geo-blocked websites.
This is because, when your online traffic is channeled through a server, it takes the IP of that server rather than your real home connection. For two primary reasons, this is helpful for VPN users.
First of all, it helps you to browse anonymously. This is important at a time when corporations, copyright trolls, and governments, are interested in monitoring our moves online. Secondly, the server's location can help you to access geo-blocked services.
Nearly every provider will provide one US-based server at the very least. That means if you surf the internet while connected to one of your VPN's US servers, every service and site you visit will think you're located in the United States.
Therefore, if you try to watch Hulu at this time, it will appear to them that you're in the United States and the service will be functional as usual and that is one of the many reasons that should push you to use a VPN.
For that reason, all you need to access the content is to buy a service and connect to one of their servers based in the US. Meanwhile, these services are not overly expensive, especially when you consider the number of things they are capable of.
The Best VPNs for Hulu
While a Virtual Private Network can help you to watch all movies and series on the platform even when you're not in either Japan or the US, not each one has this capability.
Unless you choose one of the best VPNs for Hulu in 2023, you may be faced with the all-too-familiar error message again when next you try.
ExpressVPN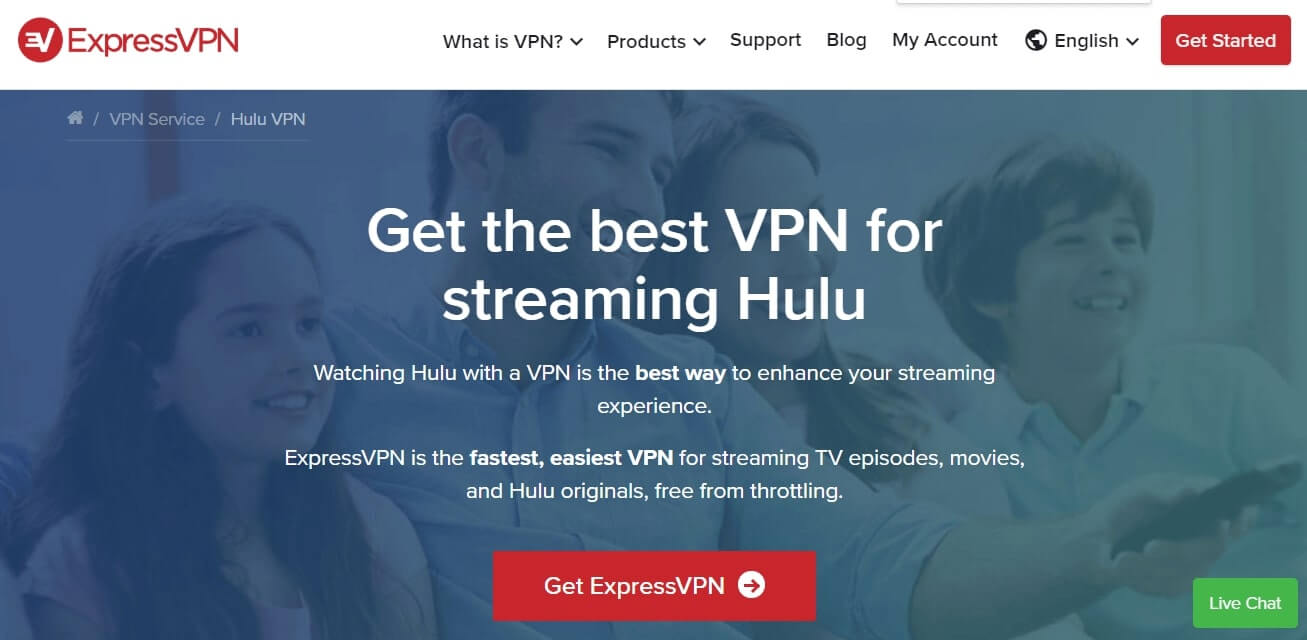 If you are looking for the best provider to access Hulu when you are outside of the US, you can't think beyond ExpressVPN. Apart from offering you access with no trouble, this provider also provides reliable access to many other streaming sites, including Amazon Prime Video, BBC iPlayer, Netflix, and many others.
Furthermore, this provider offers over 3,000 servers located in 160 locations spread across 94 countries around the world. Luckily for people who want to watch Hulu, 30 out of those 160 locations are in the United States.
The connection speeds of this provider can effortlessly handle HD videos you will be streaming. Plus, there're no bandwidth limitations or data caps here.
It's easy to see that security and privacy are leading priorities for makers of this service. No users' logs are kept, and you can make payments using an anonymous payment method like Bitcoin.
Additionally, the service safeguards your connection with a Kill Switch and military-grade encryption.
This VPN also provides native clients for multiple platforms, including Windows, iOS, Android, Linux, macOS, Amazon Kindle Fire devices, and Amazon Fire TV.
Not only that, but the service also provides extensions for the world's most popular browsers like Safari, Chrome, and Firefox. The service supports routers, which allows you to expand the number of simultaneous connections in case the regular 5 slots are not enough for you.
In terms of payment, we've got to admit that this provider is not the cheapest one available. However, it also offers a 30-day money-back guarantee. Apart from that, it also provides a 49 percent discount and 3 months free when you buy its 12-month plan.
PROS:
Reliably unblocks the platform.
Excellent server coverage.
HD-capable connection speeds.
The best privacy and security protections.
Top-notch native app support.
CONS:
Not the cheapest service.
---
NordVPN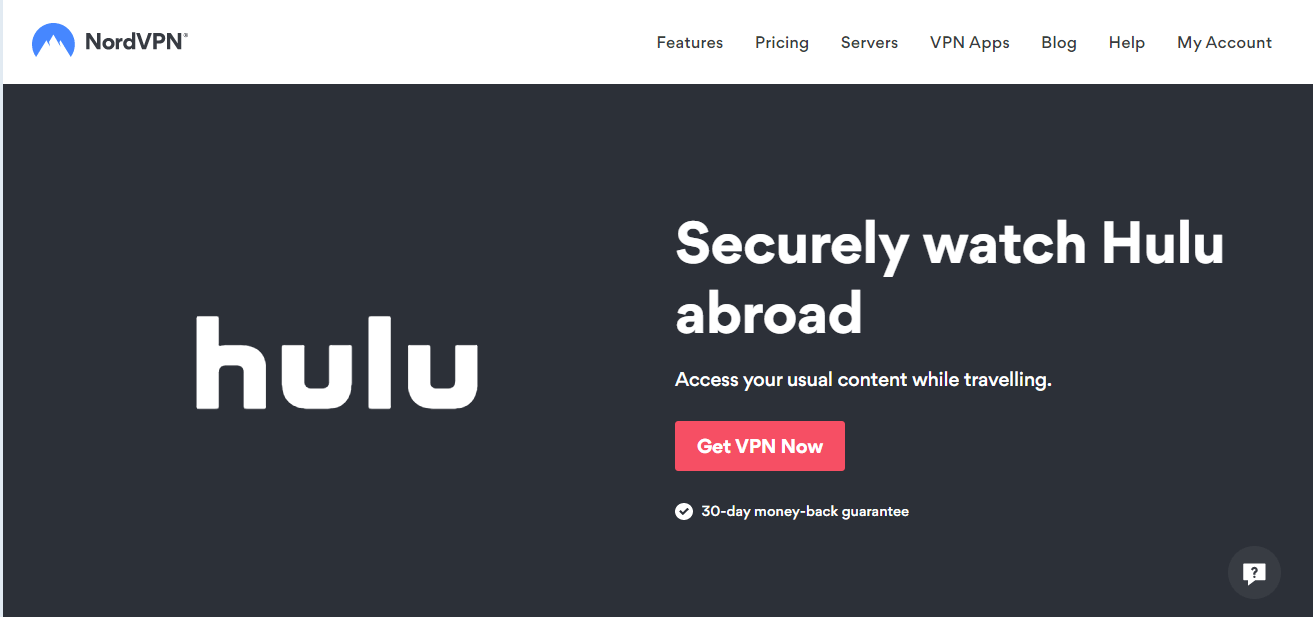 Thanks to its value pricing, wide network coverage, reliable Hulu access, and above-average connection speeds, NordVPN is our runner-up provider. Not only does it provide smooth access to the platform, but it also provides access to other streaming sites like Netflix, DAZN, Sky, and others.
In fact, this company is so committed to helping you to unblock Hulu that it provides a list of all their Hulu-unblocking servers.
In terms of network coverage, this VPN offers 5,600+ servers located in 60 countries around the world. The provider's connections deliver high speeds that can effortlessly handle the high-definition stream.
When it comes to security, you can rest assured that you're in good hands. The service provides a Kill Switch that helps prevent your activities online from being exposed to prying eyes. Plus, it encrypts your data using military-grade AES 256-bit encryption.
NordVPN also prioritizes privacy, evident by their strict no-logging policy and their acceptance of Bitcoin for payments.
It's also not a problem if you want to watch the videos on many devices.
That's because NordVPN provides native applications for major platforms like Windows, macOS, iOS, Android, and Linux. If you like streaming your favorite series on your browser, you are also covered, as there are extensions for Firefox and Chrome.
If the 6 simultaneous connections offered by this VPN is not enough, or if you own devices that aren't covered, you could use the extensive router compatibility of the service. While this service is not the best on the market, that's simply because ExpressVPN is just too good.
However, its one-month plan is believed to be too expensive, plus its desktop client is not easy to use.
PROS:
Offers plenty of US-based servers.
High connection speeds.
Excellent privacy and security protections.
Cheap prices on 2y and 3y plans
Wide network coverage.
CONS:
Expensive short-term plans
---
CyberGhost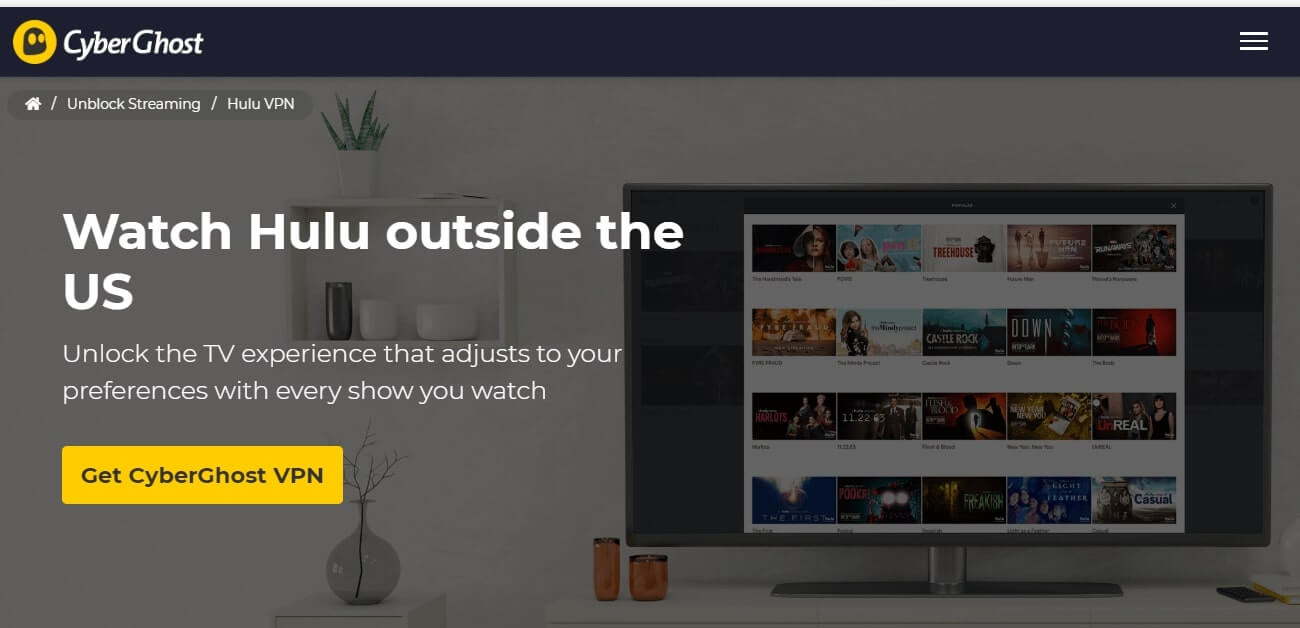 While CyberGhost ranks at number 3 on our list, it probably provides the best speeds on this list. Apart from the high speeds it provides, the VPN also allows you to unblock Hulu on multiple devices concurrently.
Boasting of more than 7,000 servers spread across 90 countries, you can rest assured that you will have many options.
In addition to Hulu, CyberGhost also allows you to unblock other streaming services like Netflix, HBO, and Sky Sport. As we said previously, CyberGhost offers the best speeds. Its speeds are enough for streaming HD videos with no buffering.
For security, there is a Kill Switch feature and they protect your connection with military-grade AES 256-bit encryption.
Besides, you don't need to be concerned about your internet activities getting out, as the company offers a strict no-logging policy and accepts Bitcoin payments. CyberGhost caters to the most popular platforms and apps are available for Android, Android TV, Amazon Fire TV, macOS, iOS, and Windows devices.
Browser sessions can be protected by the provider's Chrome and Firefox extensions.
While CyberGhost allows a generous 7 simultaneous connections on a single login, users with greater device requirements will appreciate the provider's router compatibility.
The 7 simultaneous connections per account that this provider offers are very generous. However, users with more device requirements will like the fact that the service supports routers.
Of course, this will help you expand the original number of simultaneous connections. But, we'd like to note that this service doesn't work in China, which is bad news for residents of this country.
PROS:
Plenty of US.-based servers to access Hulu.
Super-fast connection speeds.
7 simultaneous connections.
Comprehensive privacy and security protections.
Excellent platform support.
---
SurfShark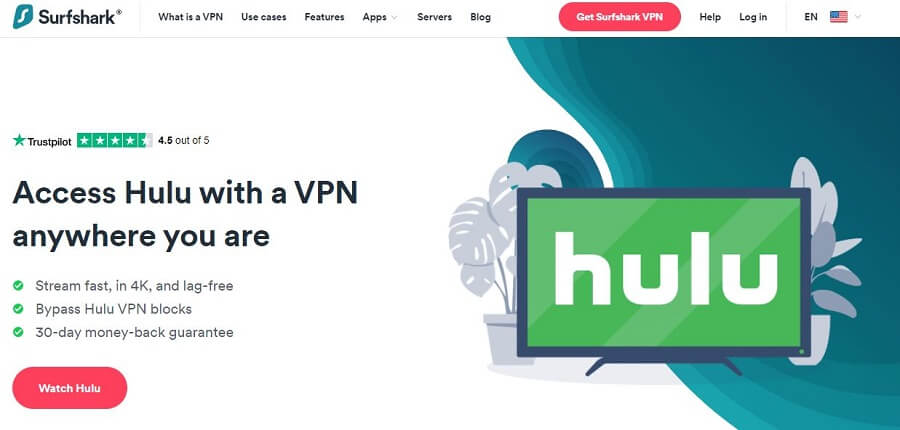 Surfshark found its way into this list, thanks to its remarkable unlimited simultaneous connections and its Hulu access outside of the US and Japan. Apart from the fact that this VPN provides reliable access to the content platform, it also provides access to DAZN, HBO, and ABC.
However, tallying in at more than 1,700 servers spread across 63 countries, this service is not the best in terms of coverage.
Nonetheless, their US-based servers do an excellent job of giving you access to the platform. While the connection speeds of this provider are not extraordinary, they are capable of handling the HD streams on offer.
Also, the company's online security and privacy protections are second to none, offering a Kill Switch, ad-blocking feature, and military-grade AES 256-bit encryption.
In addition, the provider doesn't keep any kind of logs and also supports the Bitcoin payment method.  With native clients available for some of the most popular platforms in the world, native client support is above average.
Some of the platforms it supports include Android, iOS, Windows, macOS, Linux, and Amazon Fire TV.
Therefore, if you are thinking about which provider to use on Amazon Fire TV, this could be it. It doesn't stop there – there are browser extensions available for Chrome and Firefox.
Furthermore, Surfshark allows an unbelievable unlimited number of simultaneous connections per account, which is nothing short of sensational. However, while the service has excellent platform support, there may still be some devices that are not covered.
Last but not least, it's worth noting that the service also supports routers.
PROS:
Provides Hulu access.
Unlimited concurrent connections.
Excellent security and privacy protections.
Great platform support.
CONS:
Global server coverage could be improved.
Average connection speeds.
---
IPVanish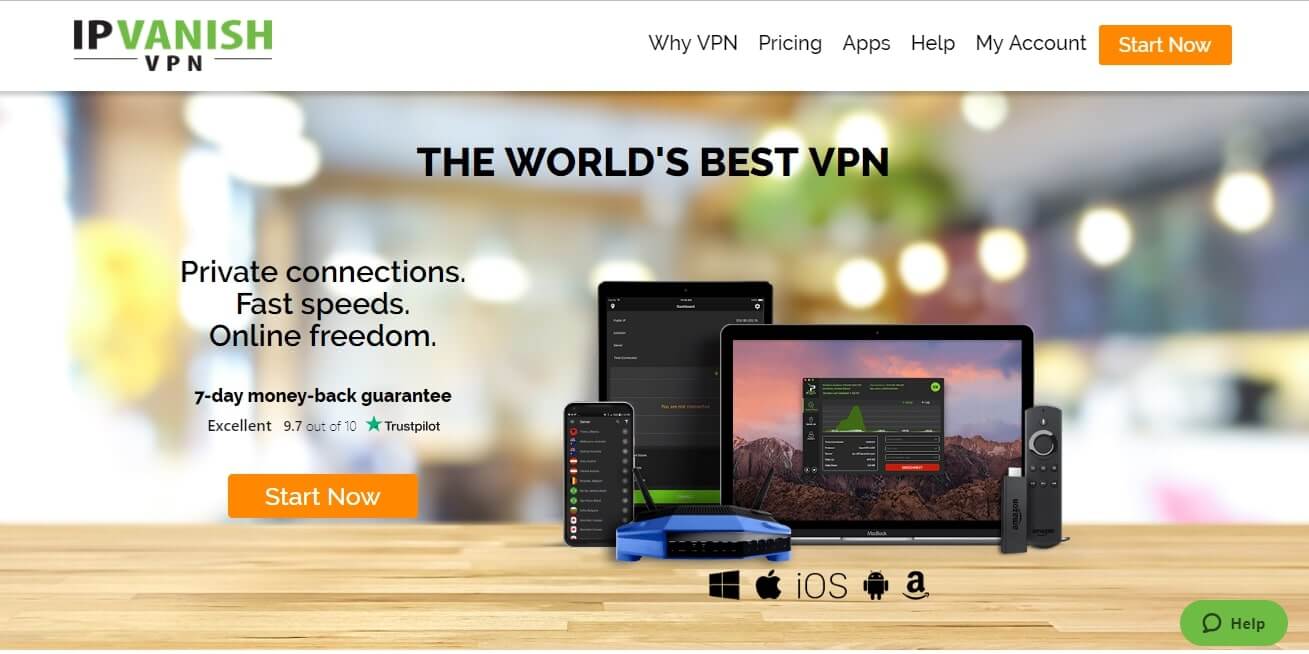 IPVanish is our last pick on this list, and we assure you that it's also an established name. While the provider may not be the best around, it has the breadth of service and experience to hold its own against other big players we have listed.
Impressively, the provider owns, controls, and runs its whole VPN network. This improves reliability considerably, and it means you can always get high-speed connections with their decently large network of over 1,500 servers in 75 countries.
In terms of security, this provider provides both OpenVPN and L2TP protocols, while using military-grade AES 256-bit encryption. However, they fall a bit short in terms of privacy, and that's because of their United States origin.
Being a US-based service, IPVanish might not be ideal for privacy. But, the company still promises to not keep users' logs.
Speed-wise, this provider is comparable with the very best, offering reliable and fast connections across their wide range of servers. As you would expect from a company that is based in the US, they have many servers in the US.
It's needless to mention how important this is for people who are keen on watching Hulu.
This provider is quite impressive in terms of platform support, offering great native clients for Windows, Android, iOS, MacOS, Linux, Chromebook, Routers, Amazon Fire TV, and Windows Phone.
If you're wondering how you would be able to use all these devices concurrently, the provider offers 10 simultaneous connections.
PROS:
Excellent speeds.
10 simultaneous connections.
Own their network.
Strong encryption.
---
Can I Use a Free VPN to Watch Hulu?
If you are looking for a short answer, then the answer is yes. However, we are not sure you will be happy with it. Major streaming services like Hulu are always watching for users who're accessing their content with a Virtual Private Network.
Apparently, they do this as their contracts with television and film studios need them to control access to their content geographically.
When the platform senses that a large number of users use the same IP for viewing their content, they look closely at that traffic. In the event that the service finds out that the IP is owned by a Virtual Private Network, it'll instantly blacklist that IP address.

Then, the provider will need to add new IP addresses, which will again enable access to Hulu for their users. After some time, the streaming platform will detect the new IP addresses again, block them, and the cycle will continue like that.
Therefore, for a provider to stay in this game, it must have very deep pockets. Free providers don't just have the resources required to engage in this stern competition.
So, even if a free VPN offers you access to your favorite series and films, it can't be for long. Besides, apart from that, there are other reasons why you need to stay away from free VPNs, which includes the fact that they have no respect for privacy.
If you are using a free service, there are chances that your activities online aren't as private as you may think.
Are there risks to using free VPNs?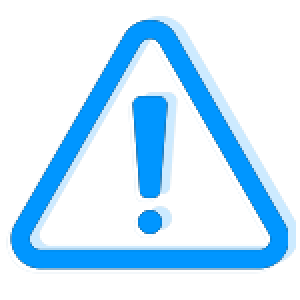 Basically, this lack of privacy equals you paying for the free service you're enjoying. It's just that rather than paying with money, you are using your privacy to pay. Many free providers monitor your activities, gathering that data and selling it off to third parties.
In fact, some free providers go as far as inserting unwanted ads and tracking cookies into your sessions.
Your time is another thing with which you will pay for a free service. Many of these free providers compel their users to queue before they allow them to connect to their server. Also, people who use free VPNs may experience throttled connection speeds or bandwidth data cap.
Obviously, neither of these is good for watching HD videos.
There are no two ways about it – you need the best VPN if you want to access Hulu outside the US or Japan. While these paid providers can be expensive sometimes, being able to watch popular TV shows like Castle Rock, Veronica Mars, and Future Man makes it worth it.
How to Pay for a Hulu Subscription Outside the US?
It is a little tricky to pay for a subscription, as it needs a US-based source of payment. If you have a credit or debit card issued in another country, it won't be of use here. Bear in mind that attempting to use it by adding a US zip code will be fruitless.
This is a mistake a lot of people often make, and it may eventually result in your card being blocked.
If you want to pay for a Hulu subscription outside of the United States, the best thing to do is contacting a friend or relative in the United States. However, if you don't have any acquaintance residing there, you may want to use a "Virtual Debit Card".
Choose the best VPN for Hulu >
How to Choose a Hulu VPN?
While the best solution to watch geo-restricted content is using a VPN, Hulu is cracking down on VPNs, and not all of them can unblock the streaming site nowadays. To access the streaming platform when abroad, you need to find the best services for the task, as the steaming service has locked out a lot of them.
But you don't need to worry as there are still some providers who've managed to figure out a way to get past the blocks. We've examined these providers, and rated them based on the characteristics below.
Connection Speed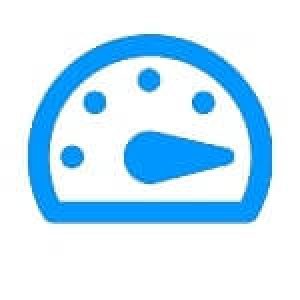 One of the first things a provider that wants to unblock Hulu needs to have is a fast connection speeds. Without a fast connection speed, it is nearly pointless to try to use a VPN at all. This is because your streaming session will be hampered with buffering when using a service with slow speeds, and you would even end up not enjoying your streaming.
Server locations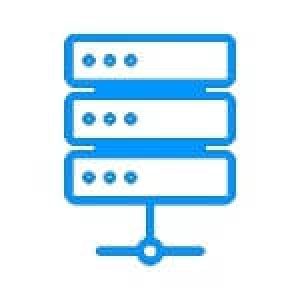 Another important factor that you must consider in your search for the right service for Hulu is the number of servers the provider has, especially in the United States and Japan. Obviously, boasting many servers in both countries will improve your chances of getting access to the content.
Privacy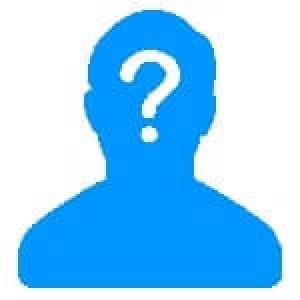 Keeping yourself anonymous when trying to use a Virtual Private Network to access Hulu from abroad is very important. This is why you must ensure that the provider you're choosing fully prioritizes privacy.
This is another reason why we don't recommend free services, as they have no commitment whatsoever to keeping your privacy intact. Therefore, choose a provider that doesn't keep logs of their users' activities.
Security
Of course, everybody wants to safely use the internet without constantly looking out for malicious hackers or viruses. That is why the best providers usually have sold security protocols and encryption implemented to allow for peaceful streaming experience.
Final Thoughts
With its library packed with hundreds of interesting TV shows, Hulu is one of the world's biggest streaming services. However, the service is only available to people living in the United States, and most recently, Japan. That's not to worry though, as a VPN could help you access the US catalog.
Having reviewed the very best providers in the business, we're positive that you will find the right one for your needs.
FAQ
? What is the best VPN for Hulu?
The best VPN to unblock Hulu outside the United States is ExpressVPN. Be aware that very few VPNs manage to circumvent the restrictions imposed by the streaming platform. It is therefore very important not to neglect your choice of VPN.
? Is it legal to watch Hulu with a VPN?
Yes, you risk absolutely nothing using a VPN on Hulu since you are paying a subscription to the streaming platform. The only action Hulu takes against VPNs is blocking their IPs.
? How to fix the proxy error while using a VPN on Hulu?
If Hulu detects that you are using a VPN, clear your cache and restart your browser. In case the problem persists, try to connect to another VPN server.
? Is there a free VPN that is working on Hulu?
No completely free VPN can unblock Hulu. It's that simple! If you want a free VPN at all costs, rely on the ExpressVPN money-back guarantee in order to have a quality service, and above all, one capable of giving you access to Hulu from abroad.
Quentin is the co-founder of the-bestvpn.com. With several experiences as a System and Network Engineer, he is very knowledgeable when it comes to VPN, cybersecurity and the risks of using the Internet nowadays.