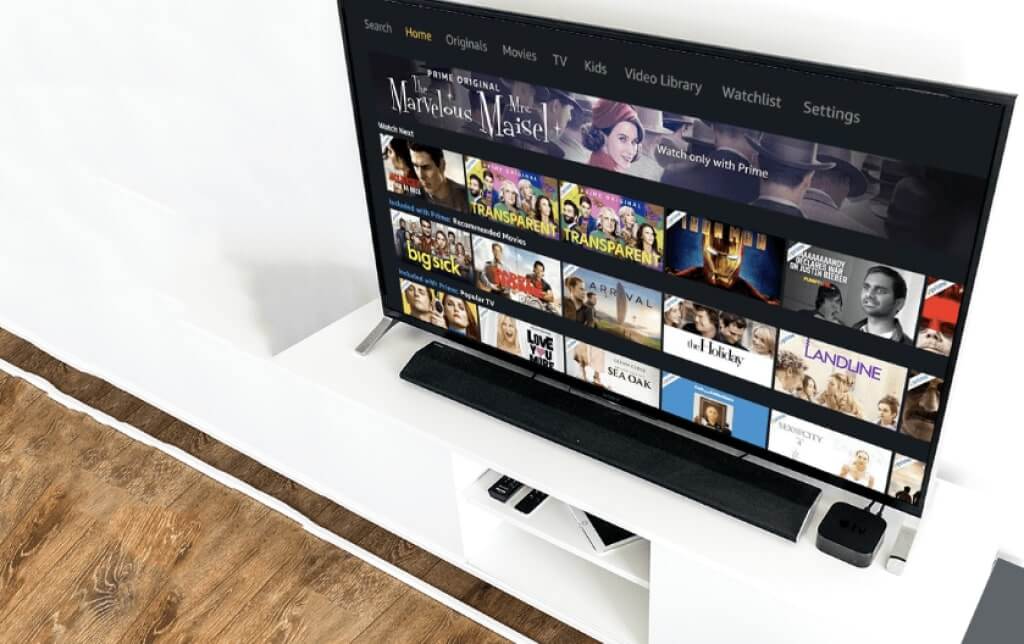 Video streaming from Amazon Prime is not available in all countries. It is available in the US, UK, Germany, and a few others, but the best catalog of content is reserved for those living in the United States. Luckily there is a way to get around the restrictions and this is by using a Virtual Private Network.
However, the downside is that the streaming platform is effective at blocking the servers of Virtual Private Networks, so not all providers work. Here, we aim to show you the best VPN for Amazon Prime Video and we have chosen five of the best providers for streaming that work in 2023.
What's in this article? Understand in 30s!
1. Like other streaming platforms, Amazon Prime Video is geo-restricted. Therefore, you can't access the content of a country's catalog if you are not in this country.
2. That's a pity - you can't access all your series when you are abroad, but also, you don't benefit from all the content.
3. With a VPN, it's easy to create a fake location using a connection to a new server. Your IP address will be changed and you will be able to unlock all the content you want.
4. But to do so, you have to trust one of the best VPN providers. You'll find our selection below.
What Makes the Best VPN for Amazon Prime Video?
When considering Virtual Private Network providers to stream Amazon Prime Video we have taken certain factors into account.
One of the primary considerations when deciding which provider comes out on top is the ability to actually unblock this platform. With this in mind, you have to choose a VPN wisely as not all can do this.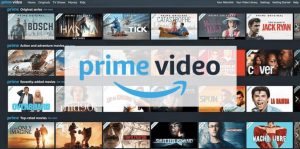 When streaming video from Amazon, you are going to need a provider that offers servers optimized for streaming. Along with this, servers should be blazing-fast and reliable.
There is nothing worse than connecting to a server only to find the connection is slow and/or it keeps dropping off.
Finally, the provider should also offer plenty of servers located in the US. This is essential of course because you need an IP address located within the states. However, you can also connect to a server in the UK.
Therefore, with the above in mind, here are our top 5 VPN services for Amazon Prime Video.
Our Top 5 Choices of VPN
We have tested many VPN providers to find which ones are the best for your streaming activities. Here is our selection and top 5 :
1. Express VPN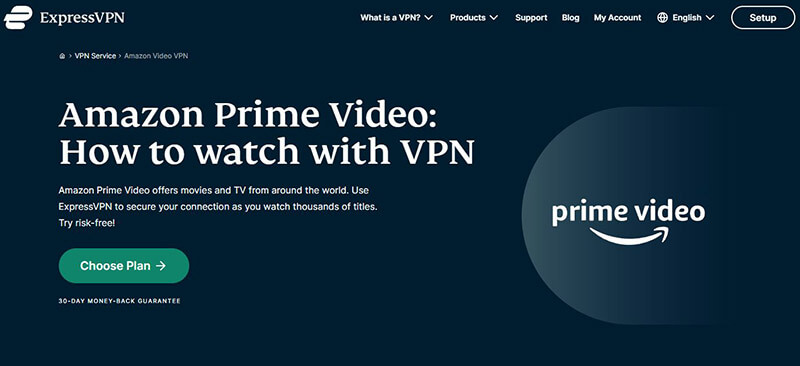 ExpressVPN offers a huge range of servers with many located within the United States and the UK.
A list of the full range of servers is available on their website, however, you can get an idea of the large range from the image below.
To say the servers are fast is an understatement. Of course, this makes them perfect for streaming in HD. You can stream content from Prime and additionally, you can access restricted content from Netflix, BBC iPlayer, HBO Go, and other streaming platforms.
The servers of the provider are also one of the very few that still work in China.
Along with this, the provider offers unlimited bandwidth and no speed restrictions so there are no slowdowns, freezing, or stuttering when trying to watch your favorite programs. Their 12-month plan is a superb deal as it is possible to save 49% when compared to a monthly plan.
We like the bonus of three months free on top, so you get 15 months in total.
ExpressVPN supports a wide range of devices so you can stream on the go or at home, including Windows, macOS, iOS, Android, Linux, Xbox, and more. While doing so, you are protected with encryption, which means you can even stream when using public Wi-Fi while remaining safe and secure.
Check out the pros and cons of ExpressVPN below.
PROS:
Unblocks Amazon Prime Video catalogs
Blazing-fast servers
Plenty of servers in the US
Numerous apps for devices
49% discount and 3 months free on 12-month packages
Superb support 24/7/365
30-day unconditional money-back guarantee
No-logging policy
---
2. NordVPN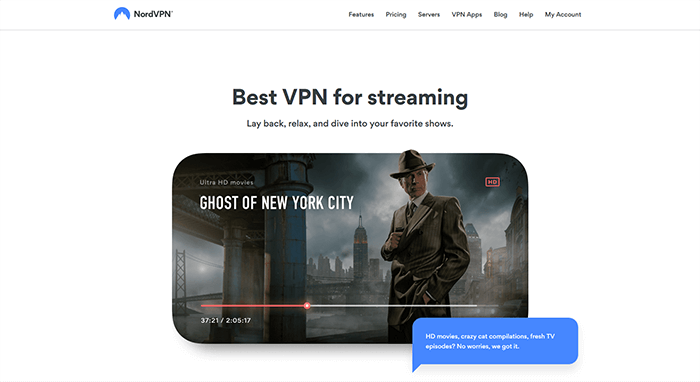 NordVPN is also a strong contender for being the best VPN for Amazon Prime Video due to its large number of servers, with many in the United States and the UK. You can see in our in-depth review that it has more than 5,200 servers in the world!
The provider stands out as a great option not only because of great performance but also due to solid website-unblocking capabilities. That being said, when you want to unblock Amazon Prime Video, you'll rarely find yourself staring at a blank screen or annoying geo-restriction messages.
With unlimited bandwidth, there are no limits on streaming content and the video is not going to play at a snail's pace. The servers are fast which means that they are ideal for streaming Amazon Prime Video in HD.
The pros and cons of NordVPN can be found below.
PROS:
5,200+ servers in 60 countries
Competitively priced
No bandwidth throttling
Smooth online streaming in HD
Smart play technology
CONS:
Slow to connect sometimes
Expensive for short-term plans
---
3. CyberGhost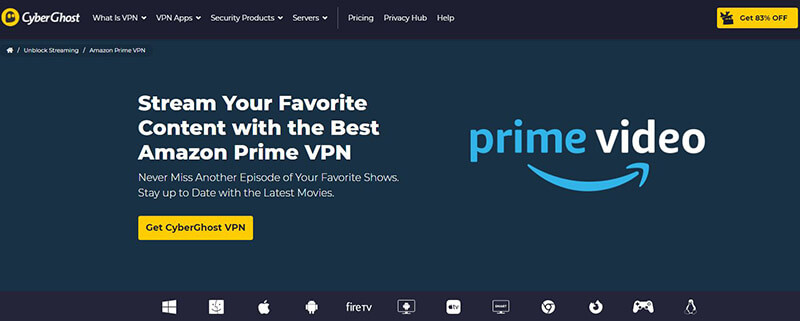 CyberGhost is another great VPN to unblock Amazon Prime Video. The provider offers 7,400 high-speed servers and they are continually building up their list of servers. Anyway, you should not worry as they already have plenty to choose from right now.
The provider offers apps for a range of devices, including Windows, macOS, Android, and iOS among others. One feature that stands out about CyberGhost is that they tag the servers that can be used to specifically unblock video from Amazon Prime. In other words, these are dedicated streaming servers for unblocking a wide array of streaming platforms.
This makes choosing a server extremely easy, regardless of the streaming platform you want to watch. Yes – Amazon Prime Video included!
Take a look at the pros and cons of CyberGhost below.
PROS:
Dedicated streaming servers
7,400+ servers in 90 countries
Malware and ad blocking included
7 simultaneous connections
45-day money-back guarantee
CONS:
Does not work in China
Occasionally slow speeds
---
4. Surfshark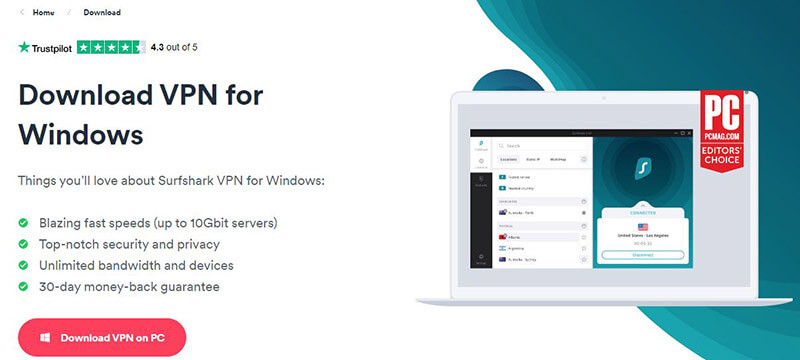 Surfshark stands out in our list of the best VPN for streaming Amazon Prime Video as it allows for unlimited connections at the same time. This means that you, your friends, and everyone you know could essentially stream at the same time using the provider.
Surfshark offers affordable yearly and monthly plans and 3,200+ servers in 65 countries. This, coupled with apps for all platforms and WireGuard support, make Surfshark one of the best cheap VPNs you can currently get.
The pros and cons of Surfshark are as below.
PROS:
Unlimited connections
Great streaming capabilities
Works in China
Affordable plans
Support 24/7/365
CONS:
Does not have the fastest servers all the time
Seldom stability issues
---
5. IPVanish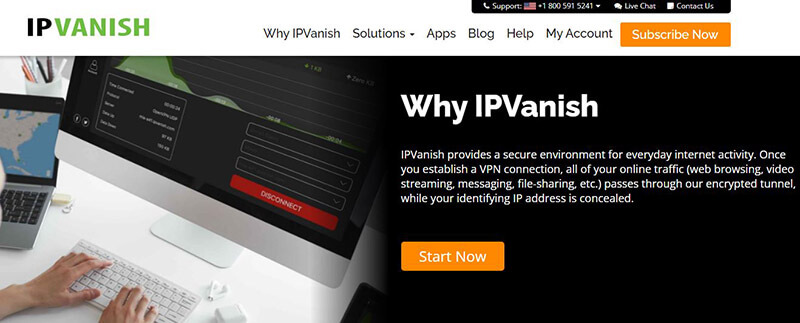 There are many reasons why we have included IPVanish in our list of the best VPN for Amazon Prime Video streaming. One is the fact that IPVanish has 1,900 servers in 75 locations, including the US. Not particularly impressive, but more than enough.
IPVanish is a great privacy-oriented VPN, managing its own network of servers, all anonymous, to deliver fast speed and the highest level of security. This is all useful when you want to stream video in HD from Amazon.
You can unblock video from Amazon Prime with this provider and it offers apps for plenty of devices, so you can stream on any device you choose, and all apps are user-friendly.
Check the pros and cons below.
PROS:
Unlimited bandwidth
Servers in 75 locations
Up to 10 simultaneous connections
24/7 support
Solid security
CONS:
Based in the USA
Not the fastest
Device support could be better
---
Why Use a VPN?
You need a Virtual Private Network if you want to stream video from Amazon Prime and you live outside of the USA, UK, Germany, or any other eligible country.
In countries outside of these regions, the service is geo-restricted or "reduced" in terms of content. As a result, you cannot stream videos you want. Restrictions generally apply due to licensing or copyright laws.
The website knows where you are located based on the IP address of your device. Each country has a range of addresses and if yours is not within the range, all you see is a notice telling you that the streaming service is not available in your region.
To be able to access the streaming service, you need to change your IP address and this is where a Virtual Private Network comes in.
A Virtual Private Network can help you to unblock Amazon Prime Video. This service offers apps for you to install on your devices that allow you to choose an IP address from within the United States.
Change your IP address with ExpressVPN >
How to Install a VPN?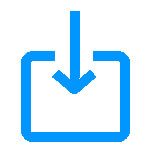 All that is left for you to do is follow the steps outlined below to be able to stream video from Amazon Prime from any country.
Step One – Sign up
Choose one of the providers we recommend from above then sign up using your details. Our best pick is ExpressVPN.
Step Two – Decide Which Plan You Want
Providers offer different plans. Bear in mind that savings can be made by choosing to pay for a long-term plan instead of the monthly one. What you see below is ExpressVPN's pricing.
Pay for the plan using the secure payment gateway and then continue to the next step.
Step Three – Download the Apps
The next step is to choose the apps for the devices that you plan to use to watch Amazon Prime Video.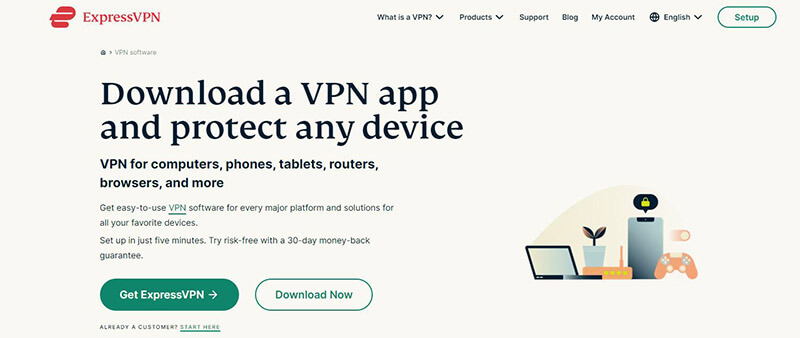 Providers generally offer a range of apps for many devices so there is sure to be one for the platform you want to use. There is no limit to the number of apps you can download, so if you stream on multiple devices, download and install multiple apps.
Step Four – Install and Launch the App
Once the app has been downloaded, you can go ahead and install it onto your device.
Once installed, go ahead and find the icon for the app and click on it to launch it. Then, move on to the next step below.
Step Five – Select a US Server
The next step is to choose a server and this is possible using the dashboard. We have chosen ExpressVPN and you can see in the screenshot below that when you first open the dashboard, it is not connected. The button is highlighted in red.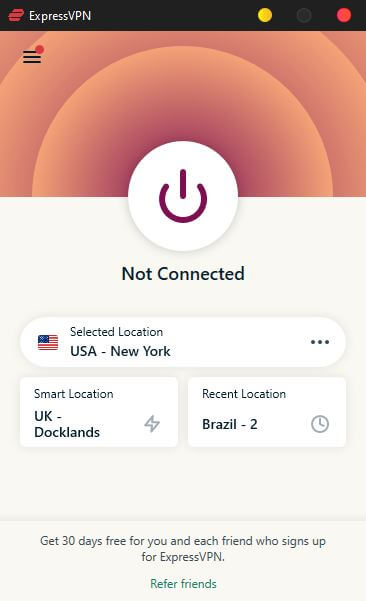 To choose servers, simply click the icon to the right of the server's name in the dropdown box.
You will see a long list of servers from around the world. However, in this instance, you need a server that works with Amazon Prime Video, so choose one from the United States, or alternatively – one from the UK.
With your chosen server in the dropdown box, click on the "connect" button at the top of the dashboard and it should turn green in color. You are now connected to that server and of course, you have a US-based IP address.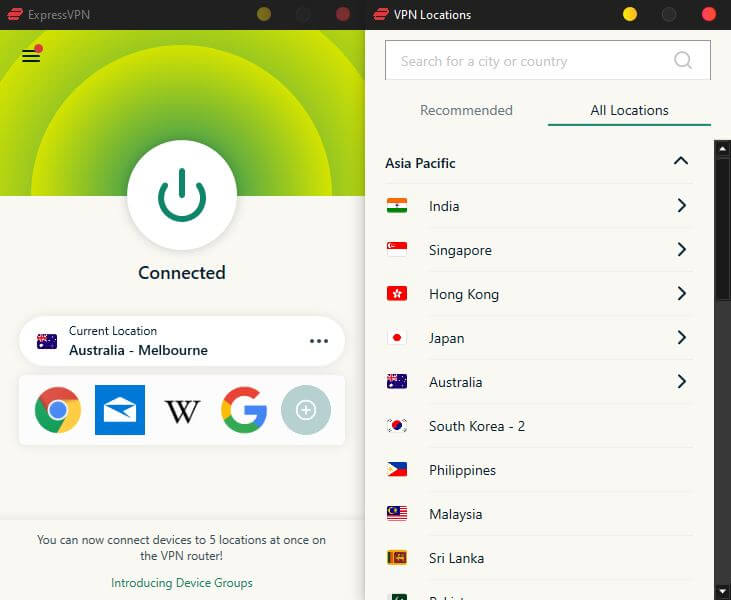 You will now be able to go to the Amazon website, sign in, and stream whatever content you want to watch.
In Conclusion
We hope that you now have a better understanding of how to beat the restrictions for streaming Amazon Prime Video when outside of the US, UK, or Germany.
Virtual Private Network providers have made it as easy as possible for even someone with very little technical knowledge to be able to take on an alternative IP address.
Therefore, from the list, you should be able to find a provider within your budget and have no trouble masking your IP and taking on one from the states or the UK.
We have shown you how easy it is to overcome the restrictions as well as stream videos using the Prime streaming service. We have also provided you with a list so you can choose the best VPN for Amazon Prime Video streaming for your budget.
However, this is just one aspect of what a Virtual Private Network offers.
While the service can be used effectively to stream using the Prime service, you can also use the same method described above to access any restricted content, for example, Netflix. If you want to watch Pick TV live abroad, you'll also need to use a VPN.
Coupled with this, all Virtual Private Networks provide you with 256-bit AES encryption through a virtual tunnel.
As a result, this means that all of the data entered on your computer travels through a tunnel and is encrypted before coming out of the other side and reaching its destination. However, if anyone is prying, such as hackers, they are unable to read the information.
In return, you can browse anonymously and what's more, even your own ISP cannot see what you are doing online.
You can make use of a VPN to make savings on such as booking hotel rooms, along with flights (read our guide to save money on your flight tickets) and car rentals, simply by taking on an IP address from another country.
Meanwhile, you can stream while away from home as you have access to the best VPN for Amazon Prime Video streaming.
A Virtual Private Network provides all of these benefits and more, all from one single subscription that all the family members can use on various devices.
FAQ
❓ What VPN works on Amazon Prime Video?
The number of VPNs capable of unblocking Amazon Prime Video catalogs is very limited. To our knowledge, currently, only ExpressVPN, CyberGhost, and NordVPN can give you reliable access to Amazon Prime Video.
The other two VPNs from the list aren't going to work as reliably, and in some cases, you will find yourself staring at the well-known Amazon Prime geo-block message.
? Can Amazon detect that I use a VPN and punish me?
Yes, Amazon can detect the fact that you are using a VPN on its streaming platform. On the other hand, you do not risk anything if you are spotted.
? Is it possible to use a free VPN?
You can still try, but after testing dozens of completely free VPNs, we can guarantee that none is capable of unblocking Amazon Prime Video. Get a paid solution (for a few dollars per month) such as ExpressVPN.
? Which Amazon Prime catalogs can I access with a VPN?
Absolutely every catalog possible. The only limit will be regarding the number of countries covered by your VPN provider. This is why we highly recommend ExpressVPN which has servers in more than 94 countries.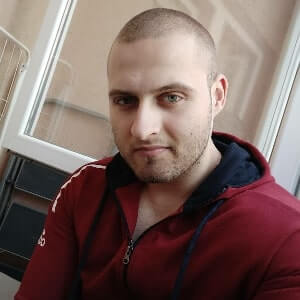 A professional writer with a Master's degree in Mechanical Engineering. Since his youngest age, he loves everything related to internet, technology, fitness, games, and dogs! He joined our team in order to bring his deep knowledge in security services, among which VPN is of course a key component.