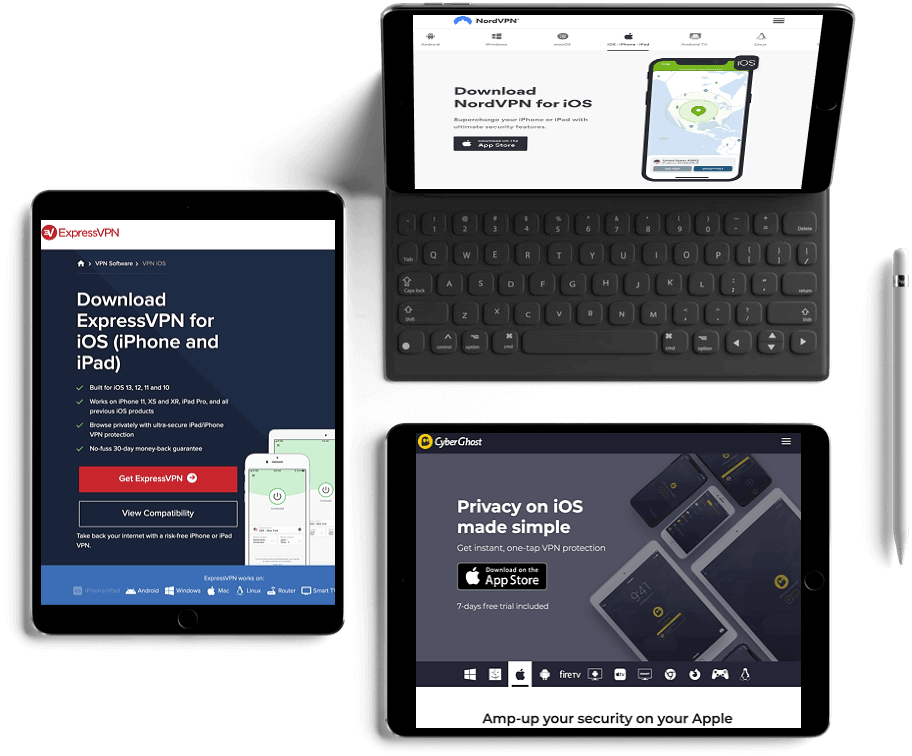 Among the world of tablets, the iPad is one of the most popular models with millions sold each year and numerous options to choose from. Apple is known for including some of the best technology in devices and the iPad is no exception. However, the tablet does have one fault and this is a security risk. But why would you need the best VPN iPad in 2023?

Tablets come in extremely handy when you are mobile, but unfortunately, this is also when users become more vulnerable. When connecting to free WiFi hotspots, owners run the risk of becoming victims to hackers.
Thankfully, one of the benefits of a VPN is to secure your personal information by obtaining an alternate IP address and putting an encrypted tunnel between it and the internet.
Here we are going to look into some of the best free and paid VPN for iPad. However, if you are an Apple fan and have the iPhone, you can find our ranking of the best VPNs for the iPhone right here.
Why Do You Need a VPN for iPad?
First off, we are looking into why you might need a Virtual Private Network for your tablet. There are numerous benefits to signing up for a plan with a provider so check them out below.
Security on WiFi Networks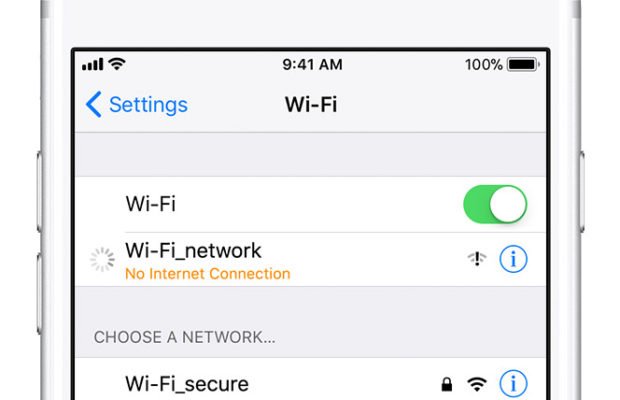 We briefly mentioned above the perils of using your device on free WiFi hotspots while out and about.
You never really know who is actually behind a network. You might go into your local café and believe you are logging onto their free network but in fact, a hacker could have set up one with a similar name to fool you.
In this case, when you log onto that network your personal data is at risk as the hacker will be able to see everything you do online. This includes any user names, passwords, and credit card details if you shop online.
Even if you connect to the correct network owned by the mall, hotel, or café, your data may still be at risk. Often free hotspots do not have password protection or if they do, the passwords are easy to guess.
Once again, hackers could infiltrate the network and spy on what you do online or steal your personal information.
With the best VPN for iPad in place, your personal information is behind an encrypted virtual tunnel. Any information sent down the tunnel is unreadable when it comes out of the other side onto the internet.
If hackers cannot read the information, they are not going to want to steal it.
Encrypting your data is easy. All you have to do is connect to one of the numerous servers offered by your chosen provider.
Hide Your True Location

Hackers can discover your location along with other details about you from your IP address. Your IP address is open for anyone to find. With a VPN in place, finding your true location becomes impossible.
When you connect to a server offered by your provider, you can choose a server from any of the countries supported. All of the paid providers we recommend offer a choice from thousands of servers located around the world.
Essentially, this means that you can spoof your IP so your ISP or anyone else who might be looking thinks you are located thousands of miles away from your true location. You might be visiting the internet in a café in France, but connect to a US server.
To anyone looking, it seems you are actually located in America.
Access Geo-Restricted Content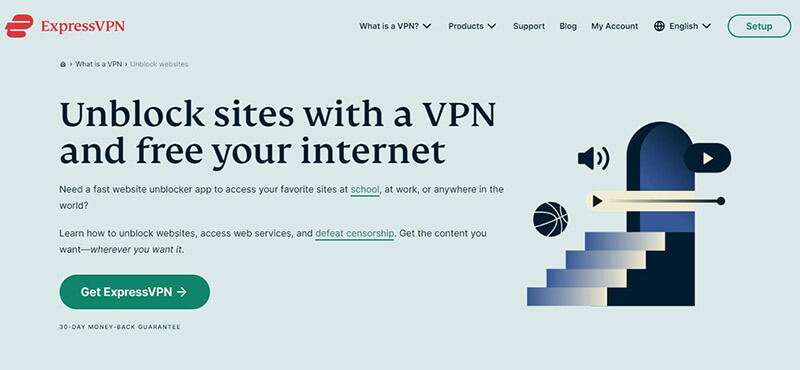 Many of the popular streaming websites, including Netflix, are geo-restricted. This means you cannot watch the same content of the catalog in different countries.
However, you can get around this by using a VPN. You can connect to a server from your own country while abroad and take on an IP address from that country while masking your own.
This allows you to bypass geo-restrictions.
Overcome Censorship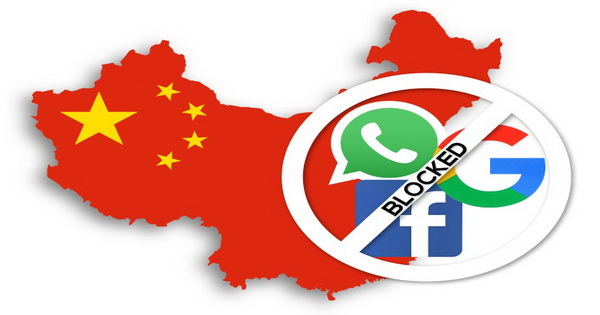 The best VPN for iPad (mostly paid ones) can overcome censorship in even the strictest countries around the world, including China. However, be wary of free providers, as they do not have what it takes to beat censorship.
Censorship not only applies to countries outside of your own. It also applies to schools, colleges, and workplaces.
By connecting to a server offered by a provider, you are protected by an alternative IP address and encrypted tunnel, which allows you to overcome censorship and access blocked sites.
Data Encryption
A Virtual Private Network encrypts all data that travels from your device onto the internet. This keeps your personal data safe and secure from hackers.
Paid VPNs for iPad provide stronger encryption than free ones offer so this is something to bear in mind when choosing a provider.
Can I Use a Free Virtual Private Network?
There are free VPNs that work with iPad and Apple devices but you do have to choose carefully. While they will work, you do have to bear in mind that they are not going to offer the same quality of service that paid providers offer.
Many free Virtual Private Networks come with limitations. This is understandable of course, as, after all, they are not charging for the service.
Our Top 3 Free VPNs
As some free Virtual Private Networks are better than others are, we have done the hard work. We have chosen the ones we think are the best.
1. Windscribe
We think Windscribe deserves to be first among the top free VPN iPad and other devices. While it cannot match the features of paid providers, it is the best choice if you do not want to pay for a plan.
We say this as it does offer more in the free plan than other free providers do.
One of the reasons we highly recommend Windscribe above other free providers is that even though it is free, users get a solid 10 GB of bandwidth. This came as a nice surprise to use and if you are going to download using the provider, you will welcome it.
It is also nice to see a free VPN offering a good choice of servers. Generally, servers are severely limited with free plans. A wide choice of servers also means Windscribe is a good choice of provider for overcoming geo-restrictions and censorship (but note that you won't have access to the ones for Netflix).
Generally, protection is lacking with free VPNs. However, this is not the case with Windscribe. Data is protected using military-grade encryption with a choice of protocols.
These include IKEv2 for the iPad and OpenVPN/WireGuard for other platforms.
The only downsides with the provider are the lack of 24/7 support and slow speeds in some regions. However, for a free plan, it is overall a good option for the iPad. Incidentally, it is also the best free VPN for Android.
PROS:
Solid 10 GB free allowance
Includes a Kill Switch
The app is easy to use
No logging
CONS:
Speed is inconsistent in many locations
Lack of 24/7 support
Expensive paid plans
---
2. ProtonVPN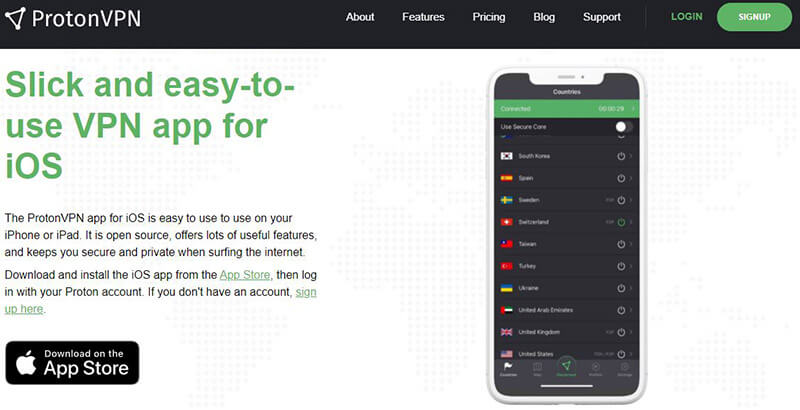 If you value your privacy online but you do not want to pay out for a VPN on an iPad, you might want to consider ProtonVPN. The provider focuses on offering a secure and private service.
ProtonVPN has included numerous security and safety features in plans. Plans come with built-in DNS leak protection and AES-256 encryption.
The provider does not force ads on free users, so the risk of malware decreases. Combine this with the fact they do not sell user data and you have a strong contender for anyone who values privacy and security.
Another plus is unlimited bandwidth, even with free plans and surprisingly, no data caps.
While there is a lot to like about ProtonVPN for iPad, it still cannot match the features offered by paid providers. There are bound to be downsides and with this provider, it is access to servers.
With free plans, only three locations are available. This does not make it a good choice for overcoming censorship or geo-restrictions.
Another downside is no live chat and free users are not a top priority for customer support. Perhaps, this is to be expected.
PROS:
Unlimited bandwidth
Good security features
No-log policy
CONS:
No live chat support
No simultaneous connections
Only three locations available for free
---
3. TunnelBear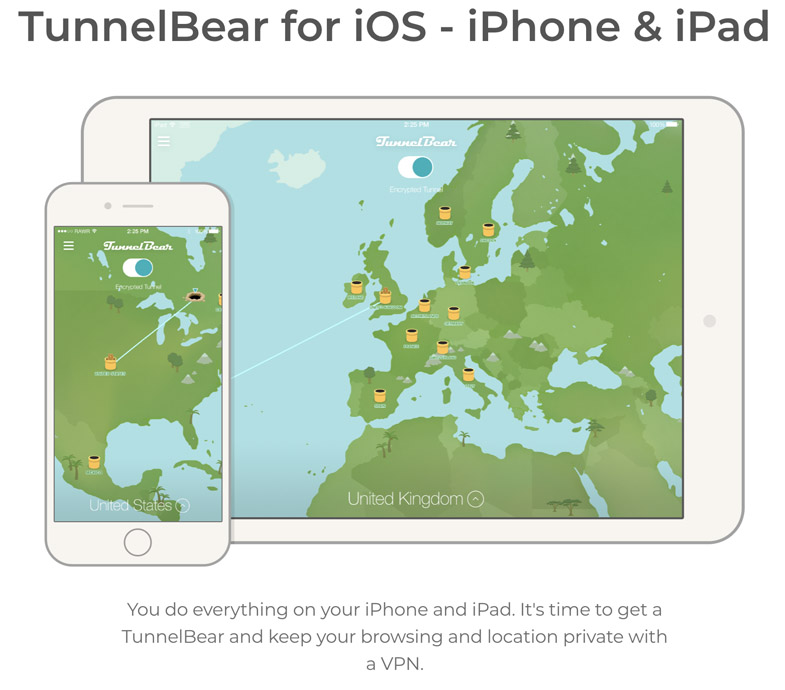 We put TunnelBear in the last place on our best free and paid VPN for the iPad list and one of the reasons is that the company behind it is located in Canada. Canada is part of the 5-Eyes intelligence sharing with other countries.
TunnelBear is limited to only 500 MB of bandwidth per month. Certainly not enough for streaming or downloading, but good enough if you use the internet infrequently.
However, there is an easy way to boost it to 1GB. You simply have to Tweet about the provider!
The provider offers what they call a "Vigilant mode." this blocks unsecured data both ways until a connection to a server is established. This is along the same lines as a Kill Switch offered by other providers.
There is only a choice of 20 or so server locations, so this is not a VPN for iPad suitable for overcoming geo-restrictions or censorship.
There are some excellent blocking measures offered to stop intrusive ads and anyone from tracking. Leak protection is also included.
All-in-all a good choice of free provider if you don't mind the fact they are a part of the 5-Eyes surveillance.
PROS:
Easy-to-use app
Kill Switch
Strong encryption
CONS:
Part of the 5-Eyes intelligence-sharing alliance
Limited to 500 MB per month
Access to limited countries
Slow speeds
---
The Downsides to Using a Free Provider
While you can use a free VPN for iPad we would not recommend one as they do come with downfalls, some of which we highlight below.
They Might Sell Your Personal Details
You don't know how the company is going to use your personal details. While many say they do not track, can you really believe them?
Therefore, you run the risk of the provider selling your personal details. Bear in mind that if the provider is offering the service free of charge they do have to recoup costs somehow.
Limited or No Regulation
Virtual Private Network providers are not regulated in the same way that ISPs are, with many being in offshore jurisdictions. With no regulations in place, the provider can do what they want, including collecting and selling your data as mentioned above.
Even collecting your data puts you at risk, as cybercriminals may be able to gain access to this information quite easily. This is a huge concern as when you sign up for the free service you might be asked for details such as your name, address, email address, and more.
Bombarding You With Ads
Free providers need to get money back somehow and one way is to bombard you with ads. These ads are annoying at the very least but in the worst-case scenario, they may also put you at risk of malware and hackers.
If you see ads popping up related to your browsing habits, this is a good indication the provider or a third party is tracking you.
Possibility of Leaks
Paid VPN providers for iPad have strict protocols and encryption in place making it impossible for hackers to gain access to your data.
However, free providers cannot offer the same level of security. Your data, along with your true location can be leaked. Paid providers usually offer DNS leak protection in plans to stop data from leaking if the server connection is lost.
This is not the case with most free providers.
Top 3 Paid VPNs for iPad
Now we will move on to paid providers and recommend three of the cream of the crop out of the many out there.
1. ExpressVPN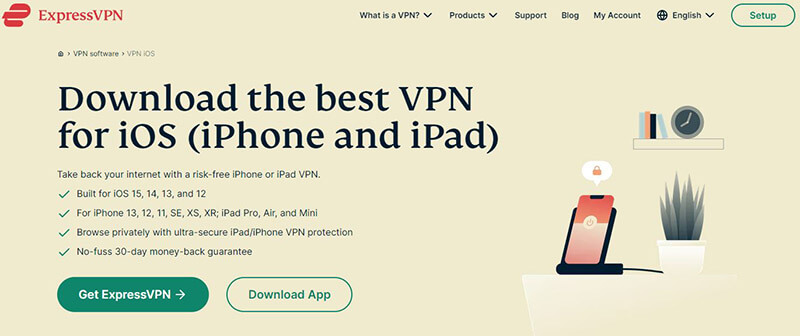 ExpressVPN is in first place for many reasons. The provider offers great savings on yearly plans, state-of-the-art security, and is based in the British Virgin Islands. Moreover, it offers more than 3,000 servers in 94 countries.
We will stick our neck out and say that ExpressVPN is the fastest provider out there offering servers in 160 locations globally.
The provider focuses on privacy and security by offering AES-256 bit military-grade encryption. This makes it impossible for anyone to read your data.
Offering thousands of servers, ExpressVPN is the perfect choice for overcoming geo-restrictions and censorship. The provider can even break through the Great Firewall of China and works in Russia.
ExpressVPN offers an easy-to-use VPN app for iPad, with an easy-to-use interface. Smart servers are offered and a connection is made with a single tap. For added protection, the connection can be restored automatically if it drops.
Should you need it, help is at hand 24/7 and this includes live chat. ExpressVPN has a strict no-logging policy and they are not under the watchful eye of intelligence agencies.
Finally, if you need another reason why we put the provider in the first place, a 30-day unconditional money-back guarantee is in place.
PROS:
Fastest servers
3,000+ servers in 94 countries
Works in China
Automatic connection restore
30-day unconditional money-back guarantee
Unblocks Netflix, Hulu, Amazon Prime Video
Easy-to-use app
---
2. NordVPN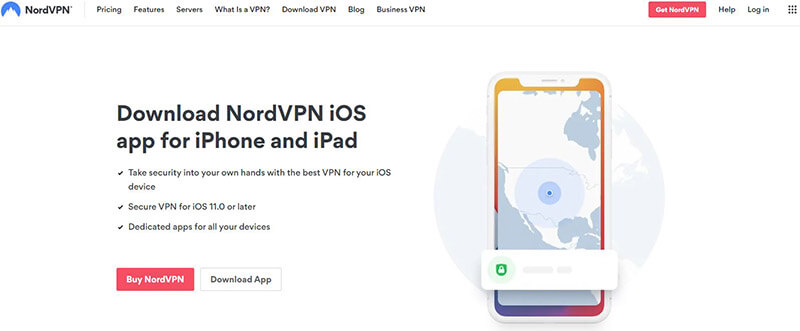 NordVPN is another great choice of VPN for iPad with the provider offering an easy-to-use client and a helpful widget.
Thanks to the provider offering 5,200 servers and covering 60 locations worldwide, if ever you need a VPN for Australia or any other country for that matter, you might want to consider NordVPN.
NordVPN offers fast speeds and as it has a proprietary NordLynx VPN protocol, the provider is an excellent choice for overcoming censorship and geo-restrictions.
The provider offers AES 256-bit encryption and numerous security features packed into the plan. Along with this, you get a Kill Switch to ensure your data is not exposed over the internet in the event of a server drop.
NordVPN includes "DoubleVPN" into plans. This allows you to connect to two servers, which means you get double the security and encryption. For added security online, the provider offers "CyberSec".
This feature protects you from ads and malware.
Finally, NordVPN comes with a 30-day money-back guarantee and a good level of customer support, should you need it.
PROS:
An easy-to-use iPad VPN client
Double VPN
Ad and malware protection
Servers in many worldwide countries
6 simultaneous connections
CONS:
Expensive short-term plans
---
3. CyberGhost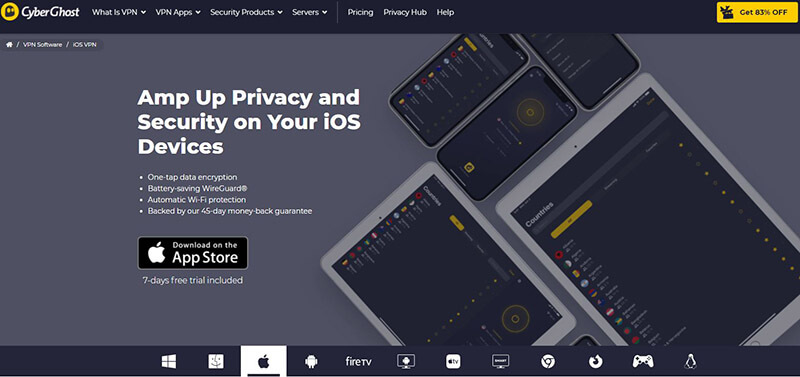 CyberGhost literally ghosts your presence online and offers one of the best-looking VPN apps for the iPad. With a huge range of servers in numerous countries and strong encryption, this provider has a great deal to offer.
To be precise, it has over 7,400 servers in 90 countries and makes a good choice for beating censorship along with geo-restrictions, as you are sure to find a server for your location.
In addition, the provider offers special VPN servers optimized specifically for unblocking streaming services.
AES-256-bit encryption is used. However, the one downside to using the server with iOS is there is no support for OpenVPN. Indecently, if torrenting is your thing, the provider offers optimized servers specifically for torrenting.
Finally, thanks to a strict no-logs policy, unlimited speed, automatic Kill Switch, and a 45-day money-back guarantee, this VPN for iPad is worthy of consideration.
PROS:
iPad app is easy to use
Servers optimized for streaming
No-logging policy
Good level of customer service
Thousands of servers
CONS:
No support for OpenVPN on iPad
Doesnt work in China
---
Roundup
The iPad and iPhone are two of the most secure mobile devices to use on the internet but users are still at risk. The best VPN for iPad 2023 helps to secure your personal data, along with helping you to overcome geo-restrictions, censorship, and more.
All of our choices of top providers support devices including iOS, Android, Mac, Windows, and many people use their VPN on Firestick, as you can read in our recent article.
Therefore, you really cannot go wrong with any of these providers as all offer simultaneous connections, up to a limit.
While we have listed our top three free providers, we strongly encourage you to consider a paid one, and ExpressVPN simply cannot be beaten.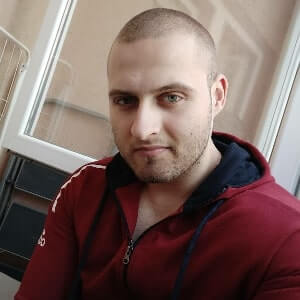 A professional writer with a Master's degree in Mechanical Engineering. Since his youngest age, he loves everything related to internet, technology, fitness, games, and dogs! He joined our team in order to bring his deep knowledge in security services, among which VPN is of course a key component.