YouTube is one of the most-watched platforms on the internet, but it is not available in all countries. Just as many of the streaming platforms are blocked, so is this one. If you try to visit the website in a country where it is blocked, you will see a page telling you that it is unavailable in your region. In some cases, you might be able to visit the site but be unable to access certain videos and content. Therefore, the question we are going to answer here is how to unblock YouTube videos from anywhere.
Why Are There Restrictions?
Some countries have extremely strict censorship banning YouTube. For instance, China has bans on many sites and apps including popular video websites. However, you can watch Netflix in China with a VPN.
In other countries, the video site is available but certain videos are restricted to certain countries.
Restrictions or blocks are placed due to the IP address of the device you are using to access websites.
Countries have a range of IP addresses and this determines whether you can view content or not. To gain access to blocked content, you can take on an IP address from the United States (for example) regardless of your location, using a VPN.
Using this method, you can find out how to unblock YouTube from anywhere.
Why Use a VPN to Unblock YouTube Videos Anywhere?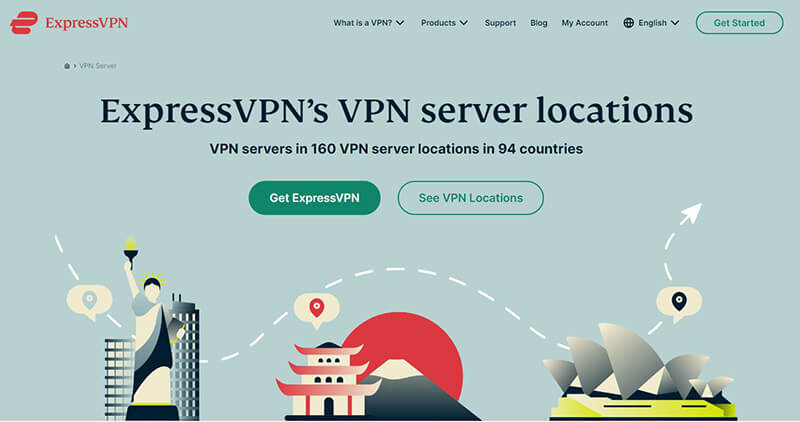 The way to use a VPN to get around censorship and avoid the restrictions is to connect to a server in a country where censorship is low, such as the USA, France, Germany, Canada, and so forth.
When connecting to a server, your IP address is masked. When you visit the website, regardless of your actual location, it looks as though you are located in that country.
For instance, if you are in China but choose a US server, it looks as though you are located in the US.
Unblock YouTube videos from anywhere with ExpressVPN now >
How to Overcome Geo-Restrictions With a VPN?
To learn how to unblock YouTube videos from anywhere in the world, follow the simple steps below.
Choose a Virtual Private Network Provider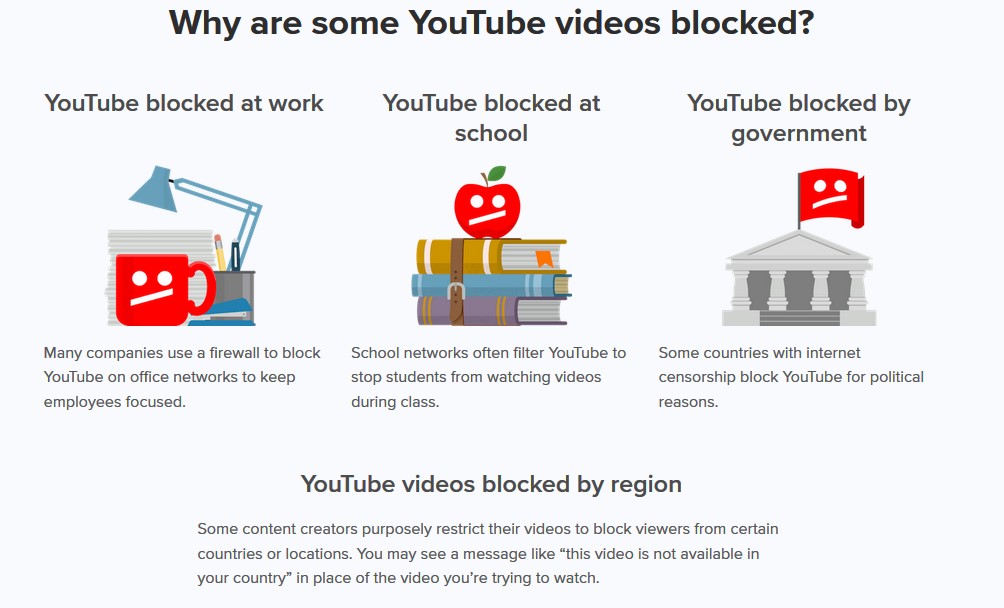 The first thing to remember when choosing a provider is to choose one that can actually overcome geo-restrictions and censorship, as not all can do that. We will give you our recommendations of the providers we think are best later on in this guide.
So, choose a provider that can unblock YouTube and sign up with it – scroll down to see our best picks.
Choose a Plan That Works Best for You
You can choose a plan that works best for you. All providers give you the option of paying monthly for your plan, pre-paying for a plan over the year, or longer.
Pre-paid plans come with the biggest savings. For example, if you choose ExpressVPN you can save 49% on a yearly plan when compared to paying month by month.
Another incentive to pay upfront for a year is the provider offers three months free on top of that. Therefore, you get 15 months of VPN subscription in total, at the price of a 12-month subscription.
Enter a username and password when signing up for a plan and remember them, as you will need them when launching the app on your device.
Choose and Download Apps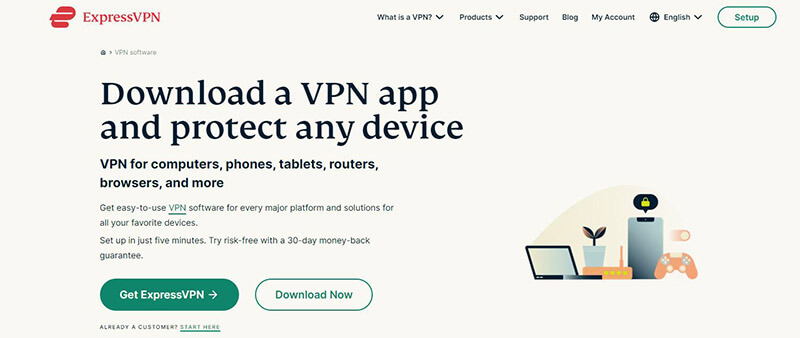 To connect to a server, you need to download apps to the devices that you want to use to watch videos.
All providers support a wide range of apps and you are not limited as to the number of apps you can install. For instance, you might choose to install an app for Windows and your Android smartphone. This is entirely possible if that's what you want.
Install & Launch the App
To begin using the app install it on your device or devices and then launch the app. Enter the credentials you made when signing up and a dashboard should open up similar to the one below.
In this example, we chose ExpressVPN, but others should be similar.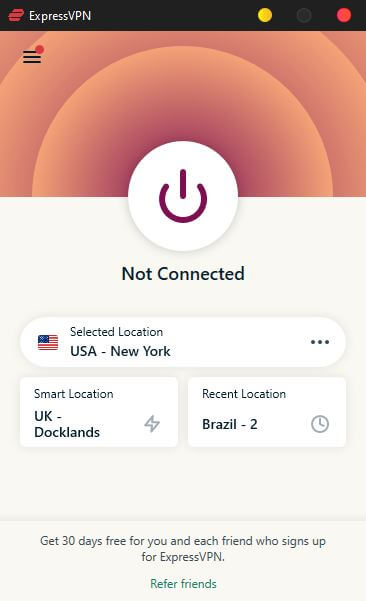 Bear in mind that upon launching the app, you are not connected.
Unblock YouTube by Connecting to a Server
To begin, you have to choose a server. We recommend choosing a server located in the United States.
So, click on the dropdown box on the server's location and choose one from any of the states.
The final step is to click on the connect button on the interface of the app.
Again, this is the ExpressVPN app in our example, but other apps should be similar.
Your IP address is masked and you have one from the connected country. You should now be able to watch blocked content in whatever country you are located in.
Best VPN Providers to Unblock YouTube Videos
Now that you have learned how to unblock YouTube videos, we will recommend some of the top Virtual Private Network providers you might want to consider.
ExpressVPN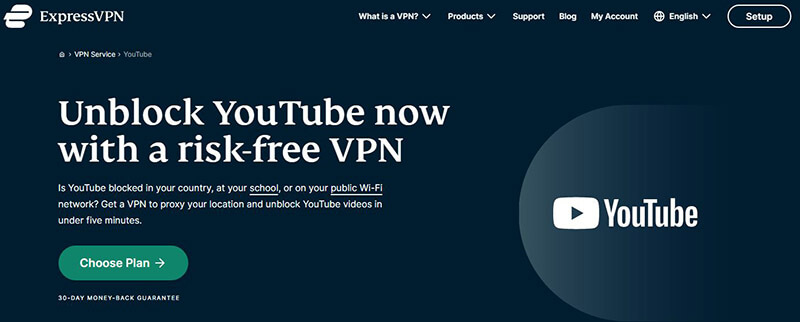 We have chosen ExpressVPN as the top provider for many reasons. One of them is that ExpressVPN is the best VPN for streaming geo-restricted content from around the world.
With the provider offering access to thousands of servers around the world, with many in the United States, you will find one to unblock any content. ExpressVPN is one provider that can unblock not only YouTube but also US Netflix, Amazon Prime Video, and many more websites and streaming platforms.
Servers can unblock the original video channels, Premium, Music, and TV.
ExpressVPN servers are extremely fast and reliable. The provider allows you to overcome restrictions and stream HD videos privately and securely. The provider also offers military-grade encryption, so your personal information remains safe and secure.
To top it all up, a 30-day money-back guarantee is in place.
PROS:
Torrenting is allowed
Can unblock any streaming platform
3,000+ servers
No-logs policy
The app is very easy to use
Best speeds
Use ExpressVPN to unblock YouTube anywhere >
---
NordVPN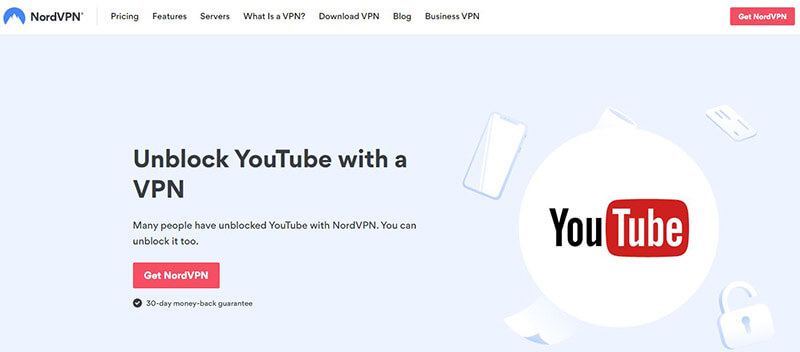 NordVPN is another good choice of provider to unblock YouTube videos. The provider has a collection of 5,200+ servers located in numerous countries around the world. There is a wide choice of servers located in the states too, making them suitable for unblocking US Netflix, HBO Max, and many other sites.
The provider offers apps for a range of devices along with a "SmartPlay" feature that allows users to gain access to many streaming websites without having to take extra steps.
Thanks to unlimited bandwidth and fast servers, you can forget about buffering when streaming in HD.
NordVPN offers a proprietary NordLynx VPN protocol for faster speeds but also a higher level of security and anonymity. Moreover, there's a suite of software built-in that blocks ads and malicious websites called CyberSec.
PROS:
NordLynx VPN protocol
Easy-to-use apps
P2P is allowed
5,200+ servers
No leaks found during our test
CONS:
Expensive short-term plans
Seldom connection issues
Stream favorite videos on YouTube with NordVPN >
---
CyberGhost
You can unblock YouTube videos from anywhere with CyberGhost and there are many great reasons for choosing the provider, including its wide array of high-speed servers.
CyberGhost offers a range of apps for just about every device you could think of, and apps are easy to use.
You get some of the best encryptions available with a VPN, access to choices of different protocols (WireGuard included), malicious website protection, and an ad-blocker.
Whether you want to use CyberGhost to overcome geo-restrictions or unblock and stream US Netflix, BBC iPlayer, HBO Go, or any other website, you can do it with this provider.
PROS:
Affordable plans
No-log policy
Servers optimized for P2P and streaming
7,400+ servers around the globe
7 simultaneous connections
CONS:
Doesn't work in China
Slow connection speeds
Save money on a YouTube VPN with CyberGhost >
---
Surfshark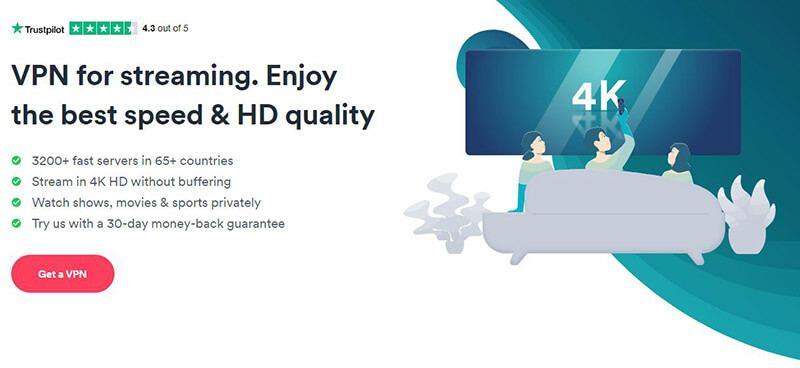 Surfshark is another great choice, offering access to 3,200 servers around the globe, allowing you to overcome geo-restrictions and censorship. The provider also supports many devices and offers some of the most competitive plans.
Along with offering plans to mask your IP and take on one from any server around the world, the provider offers a security suite, which it calls CleanWeb. This feature will help you stop trackers and malware attempts along with putting an end to ads.
You can use plans on an unlimited number of devices simultaneously. Plans also come with private DNS and IP leak protection, Kill Switch, WireGuard, and much more.
The provider is a good all-around choice to unblock YouTube videos from anywhere in the world for users on a budget.
PROS:
Unblocks Netflix
65 countries covered
Very simple to use
Cheap plans
Unblock YouTube with Surfshark easily >
---
IPVanish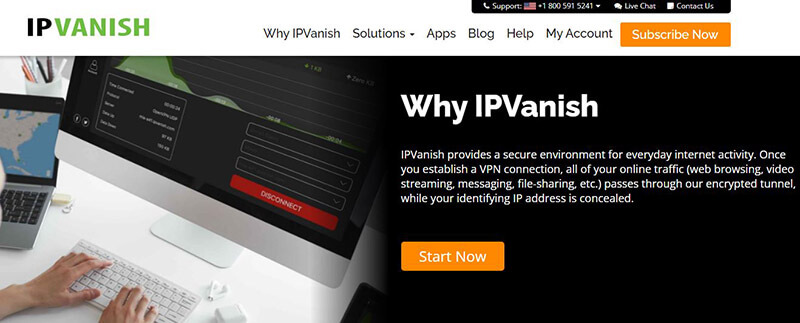 You might want to consider IPVanish if you want to overcome geo-restrictions and censorship. By choosing a VPN that is not blocked in China, you can not only watch YouTube but also access Facebook, Google Maps, Gmail, and the rest of the Google apps.
IPVanish offers fast server speeds with global servers, which is great news for watching HD videos once you have overcome the restrictions.
The provider offers military-grade encryption for security and anonymity. Other features include unlimited bandwidth and WireGuard support, user-friendly apps for a variety of devices, and more.
PROS:
Strong encryption
Zero-logging policy
P2P-friendly servers
Servers in 75 locations
CONS:
Based in the USA
Slower speeds
Outdated-looking VPN clients
Get IPVanish to unblock YouTube now >
---
Roundup
You now know how to unblock YouTube videos anywhere in the world. You also know about some of the most popular and well-known providers out there.
All of the providers we have listed in this guide offer what it takes for you to be able to get around the geo-restrictions. This allows you to access content blocked in your own country.
This is possible by masking your IP address.
Along with this, all providers offer military-grade encryption to keep your personal information safe and secure. This is by way of providing a secure virtual tunnel between your device and the internet.
A Virtual Private Network also allows you to remain anonymous online, which is great for those who love torrenting. Not even your ISP can see what you are doing online when altering your IP.
So, choose a VPN provider, sign up for a plan, and unblock YouTube videos anywhere in the world.
FAQ
⛔️ How to unblock YouTube without a proxy?
Just use a VPN. It is a much more reliable way to unblock YouTube. ExpressVPN is clearly the best VPN in this case.
? How do I unblock YouTube at School or Work?
Install a VPN on your computer, connect to a server in your country (to reduce speed losses), and return to YouTube. This will allow you to watch any YouTube video without any limits.
? Can I use a free VPN to watch YouTube freely?
You can try it, but we still advise against it. Why? Quite simply because free VPNs are unreliable, do not ensure your anonymity, and limit your data consumption on the Internet (with a quota imposed each month).
As a result, after a few videos watched on YouTube, you may end up with a VPN that no longer works. Go for a premium paid VPN like ExpressVPN.
⚠️ What to do if my ISP limits my bandwidth on YouTube?
To avoid throttling from your ISP when watching YouTube videos, simply activate your VPN. This way, your ISP will not know which site you are visiting, and therefore will not be able to restrict you in your use of YouTube.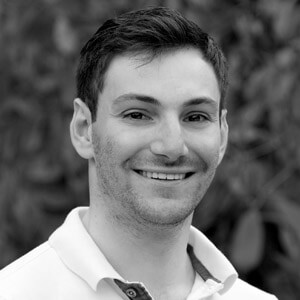 Flo is the founder of the-bestvpn.com. Really concerned about security on internet, he decided to create this website in order to help everyone find the best VPN. He's got a Business School background and now is 100% dedicated to keeping his website alive.