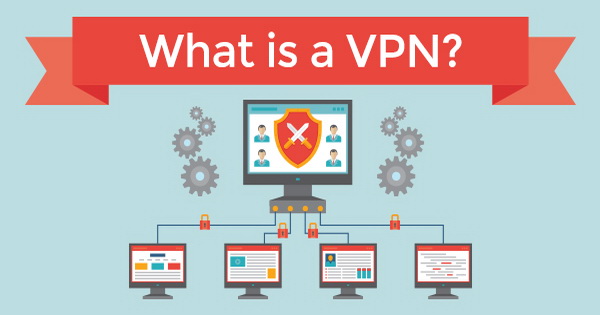 You arrived here wanting to find out more about a VPN. Well, you have come to the right place. We are going to provide you with all the information you need to learn what a VPN is. We will show you the many uses of it and some of the best providers out there offering the service. So, without any further ado let us get on with it and the first thing we want to get out of the way is what a VPN is.
The Definition of a VPN

We are going to explain in as simple terms as possible what a VPN is and how to use it. So don't worry, even if you do not have the technical knowledge, you can still follow this guide.
A VPN is a service that you subscribe to for a small sum of money each month or pay upfront for a long-term commitment to make the biggest savings.
Once you have purchased a subscription, you download a small app to the device you use to connect to the internet. You then install and launch the app and connect to a server from the provider.
When connected to a server through the app, your real IP address is masked. You take on one from the server you connected to, while a "virtual" tunnel is put between your device and the internet.
Any information you send goes through the tunnel and is encrypted, and then makes its way onto its destination i.e. the website you want to visit, where it is decrypted. Your information, in this process, is encrypted, and cannot be read or decrypted by your internet service provider or the authorities.
Even if someone were to come across it, it would be unreadable.
So, in conclusion:
Virtual

– data is encrypted and passes through a virtual tunnel to the internet.

Private

– with data being encrypted it, remains private.

Network

– all of this takes place through the network of the VPN servers.
Uses of A VPN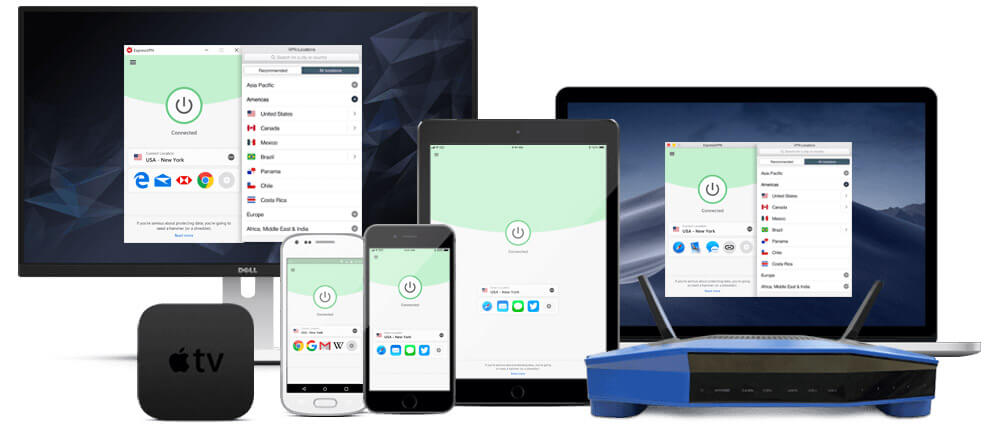 A VPN can be used for a wide range of things.
It is an extremely versatile tool and a tool that can be used while at home, when mobile, and even when on vacation. This is due to VPN providers offering numerous apps for different devices.
This includes computers, smartphones, routers, and many more. You can find the 5 best uses of a VPN here.
We are now going to talk about some of its varied uses and look at them in more detail, they include:
Security
The ability to browse anonymously
Overcoming geo-restrictions online
Saving money (flight tickets, car rental, hotel rooms)
Provides Encrypted Security
One of the reasons people subscribe to a VPN is for the additional security it provides.
We hear almost on a daily basis of people and companies being breached by hackers and having data, their personal details, and money stolen. A Virtual Private Network provides the tools to stop hackers dead in their tracks.
To remain secure using a VPN you can follow the steps below.
Sign up with a provider
The first step is to choose a provider. Once you have signed up with your chosen provider, go ahead and download apps for various devices, and install those apps.
Launch the app you installed
When you have installed the app click on the icon to launch it and a dashboard will open up. This is where you can access the range of servers offered by the provider.
The choice of servers is going to depend on the provider but generally, they will offer hundreds based in many countries around the world. In our example below, we chose ExpressVPN.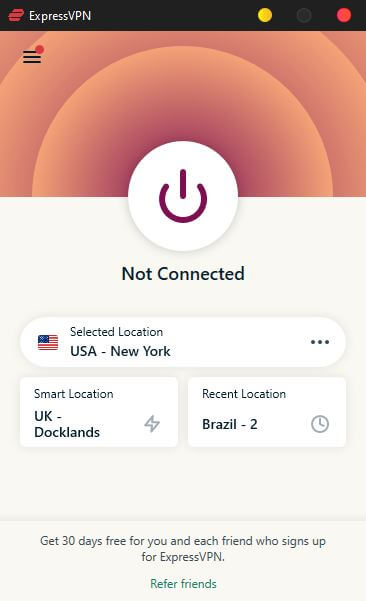 Choose and connect to a server
Choose a server from the list and connect to that server. Once you have connected you take on an IP address from the server in that country. Along with this, a virtual tunnel is put between you and the internet, keeping you secure.
Any information that leaves your computer is encrypted as it passes through the tunnel. It remains that way until reaching its final destination where it is decrypted. If anyone does happen to come across it, the information is unreadable as it is garbled and it remains safe and secure.
You Can Browse Anonymously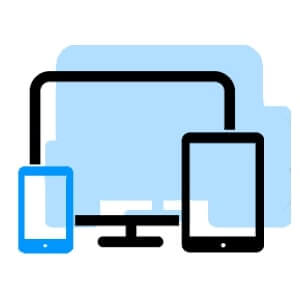 Another popular use of a VPN is to browse the internet securely. Did you know that even your ISP can check on what you are doing online? Yes, your Internet Service Provider logs everything you do while connected to your internet plan.
This means that if you like to use BitTorrent to download movies and software that is copyrighted, they can find out about it. If you download copyrighted content, you are in fact breaking the law.
At the very least, your ISP might send you a letter telling you to stop visiting torrenting websites and downloading content. If you continue to do so, your internet might be restricted and you might even end up in court and receive a fine, or even jail time.
Another way you might want to remain anonymous is freedom of speech. In some countries, saying the wrong thing online in forums or on social media, for example, can leave you in trouble with authorities or see you being taken to court for slander.
With a VPN, you can connect to a server from anywhere in the world and browse the web and take part in debates, or report on matters, in total privacy.
Browse anonymously with ExpressVPN >
Overcome Geo-Restrictions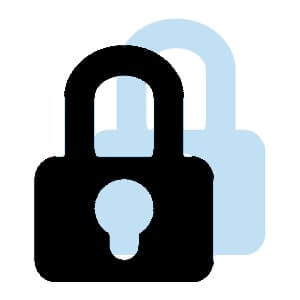 A VPN also comes in handy for anyone who wants to overcome geo-restrictions and gain access to content that is blocked.
For instance, you might be located in the USA but travel on vacation to Thailand, China, or any other exotic location. If you go to Netflix to try to stream your favorite content, you'll find you are restricted to local content only.
As local content does not offer the entire USA Netflix catalog, you will not be able to stream your saved TV series or movies.
To get around this block, you can open up the VPN app on your device. This is assuming that you took out a plan whilst in your home country. It is important to put a VPN in place while at home because the use of VPNs is frowned upon in some countries – China for instance.
In countries such as this, you would not be able to visit a VPN website to sign up and download a VPN app.
If you want to access Facebook, Youtube, Instagram, Snapchat on your smartphone, it is the same. You'll need the best VPN for iPhone if you want to unblock all censored websites.
To get around restrictions, just open the app and choose a server based in your country. In this instance with Netflix, you would choose a US-based server from the list and connect to that server.

Now, wherever you are in the world, it looks like you are located in the USA. When you go to the Netflix website or open the app, you can access the entire USA catalog of content.
The same method can be used to connect and stream from any other streaming website, such as Amazon Prime Movies. You can also use the same method to gain access to any websites or apps that are blocked in any country you visit.
Helps You to Save Money Online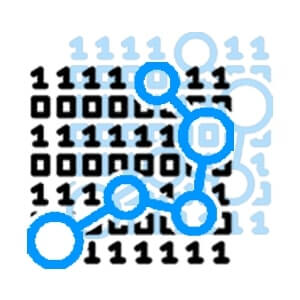 A Virtual Private Network can also help you to save money on such as flights, hotel rooms, and car rental. It may surprise you, but the cost of flights, hotel rooms, and car rental varies depending on the country you are located in.
When you make a comparison online, the website knows where you are thanks to your IP address. Each device has its IP address and countries have a range of IP addresses.
When you go to the site, the comparison website knows exactly where you are located and shows you prices based on that information.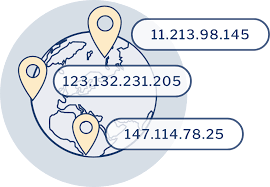 For instance, you might go online in New York in America to book flights and hotel rooms for a vacation. If you use a comparison site, you will be able to view the cost.
Save money on flights with ExpressVPN >
You can make a note of the cost and then log in to the VPN app.  Connect to a server in another state or country with a lower income than your state or country, and search again.
This time, the website picks up your IP as being the one in the country whose server you chose to connect and so bases the price on that country. The savings you can make this way might surprise you.
You can switch servers numerous times.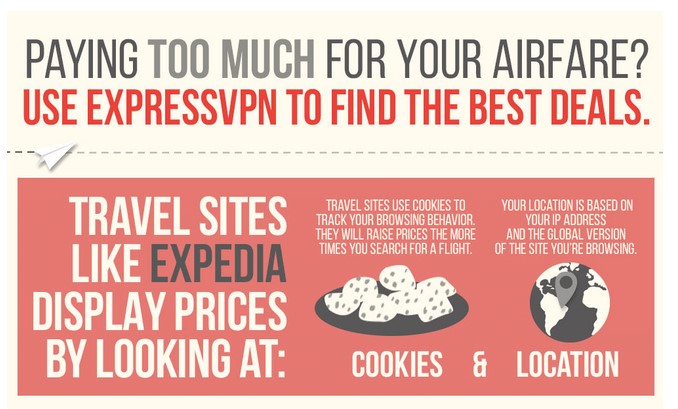 For the best results, keep clearing your internet browser cache and open and close the web browser every time you try a different server.
Our Choice of the 5 Best VPN Providers
You now know what a Virtual Private Network is. You also know the many ways in which you can use one and how to use one. Now, all that is left for you to do is find a provider to sign up with and go through the process of choosing apps, downloading, and installing them on your devices.
We have picked our top five providers and these are:
So, let us look at what each of the providers has to offer in more detail.
1.     ExpressVPN

ExpressVPN comes top of our list, as the provider has quickly become a trusted leader in this industry.
The provider is a favorite among millions of users around the world and it's always striving to improve and continually upgrade its service. Furthermore, ExpressVPN offers a superb level of customer support along with plenty of apps for various devices.
Supporting up to five devices on the same plan at the same time, you can protect multiple devices simultaneously.
ExpressVPN also offers plenty of features and functions just as you would expect from a premium provider. The provider has military-grade encryption and numerous protocols, making it a superb choice for security and overcoming geo-restrictions.
This includes breaking through the barriers of Netflix, even in countries with strict censorship such as China and Russia.
The best deal with ExpressVPN is found with its one-year plan, providing you with three months free, which saves you 49% compared to paying monthly for their service.
ExpressVPN offers access to 3,000+ servers in 94 countries around the globe and all servers are blazing-fast. Servers are optimized, with unlimited bandwidth and speed, offering a guarantee of 99% uptime.
If looking for a VPN to unblock geo-restricted content such as Netflix, ExpressVPN is a good choice.
You also get a 30-day risk-free money-back guarantee with absolutely no quibble.
PROS:
Unblocks Netflix US/UK/CA
Strong security and anonymity
Support available 24/7/365
Wide countries coverage
Very good application available on many devices
The fastest VPN
CONS:
Prices are a little bit expensive
Save 49% with ExpressVPN now >
---
2.     CyberGhost

CyberGhost comes in second on our list as more than ten million people trust this provider daily.
They did so for many good reasons, with one being that the provider offers many extras. One feature that stands out is the option to use dedicated torrenting and streaming servers. The latter are made for unblocking a wide array of Netflix catalogs and streaming platforms.
When using them, the app automatically chooses the most suitable server for that need. This makes it extremely easy to overcome restrictions by connecting and streaming in just one click.
Another added extra is the ability to block ads on websites, trackers, and malicious websites.
Security-wise, CyberGhost offers automatic HTTPS redirection to ensure your online safety, along with DNS leak protection. The provider also allows up to seven connections at the same time from one plan and apps for a range of devices.
CyberGhost has thousands of servers in numerous countries around the world, with plans reasonably priced.
PROS:
More than 7,400 servers
7 simultaneous connections
IPs available in 90 different countries
Specific servers for Streaming and Torrenting
Ad-blocker included
CONS:
Doesn't work in China
Slower speeds
Overcome restrictions with CyberGhost>
---
3.     NordVPN

NordVPN deserves a third place on our list of the top five providers.
The provider offers superb value for money with many great features added in and performance that is difficult to beat for the cost of the plans. Users can choose to pay monthly or yearly, with the biggest savings made when paying in advance for a long-term plan.
The VPN provider makes use of AES-256 encryption along with offering support for many protocols, including OpenVPN, NordLynx, and IKEv2/IP Sec.
NordVPN has a very strict no-logging policy, so it doesn't collect any data of the user, making it a superb choice for those who want anonymity online.
The provider is not lacking in regards to the number of servers offered. NordVPN offers access to 5,200+ servers located in 60 countries around the globe and continually expands the server list. The provider also offers unlimited bandwidth.
If you are looking for a VPN to safeguard you online when using Torrent software, NordVPN is a good choice, offering dedicated servers for P2P file-sharing along with dedicated IPs.
PROS:
Lots of security functions
Does not keep any logs
Huge server network
User-friendly applications
Plans are pretty affordable
CONS:
Covers "only" 62 countries
Seldom connection issues
Safe P2P sharing with NordVPN >
---
Double Encryption for Maximum Security
The provider takes security very seriously and as such, you get double encryption, OnionOverVPN, and dedicated IP addresses. With double encryption in place, users have twice the protection as information is hidden behind not one but two servers.
This means that information is encrypted twice.
NordVPN offers what they call "SmartPlay" technology. This allows users to gain access to content that is restricted easily. Best of all, the technology is integrated into their apps without the user having to set up or activate anything.
Not only does NordVPN make it easier to access streaming content but the provider also gives a safe and secure way to do so.
If the above is not enough, NordVPN also includes "CyberSec" for blocking malware, along with ads, automatically.
The provider calls this a security suite, being an addition to the service in protecting users from malicious online threats. NordVPN claims that it stops DDoS attacks, even if the user's device is infected with malware.
The feature can be turned on in the settings of the app by simply clicking on the activation button.
NordVPN also offers connections for up to six devices at the same time, with support for numerous devices.
4.     Surfshark

Surfshark offers plenty regarding online security and privacy. This includes military-grade AES-256 encryption along with a kill switch and support for OpenVPN, WireGuard, and IKEv2 protocols.
This VPN stands out, offering a well-known MultiHop functionality along with DNS leak protection. A"MultiHop" feature protects users by allowing them to connect to many different servers at the same time, providing impeccable security at the cost of slightly reduced speeds.
The provider is a great choice for anyone who cares about remaining anonymous online, having a no-log policy. This means the provider does not track how you use the service and it definitely doesn't store any personal info.
Moreover, Surfshark offers 3,200 servers in 65 countries around the world that are fast and secure, and there are plenty from which to choose.
Surfshark offers servers that are capable of overcoming the strict geo-restrictions of Netflix and supports a wide range of devices. The apps have an easy-to-use interface, so even those new to the world of VPNs will find it easy to navigate and use.
Another way in which Surfshark stands out among other providers is that one subscription allows you to protect an unlimited number of devices. Therefore, all of the family members can make use of the plan on their devices at the same time.
Read our Surfshark review if you want to know more about the provider.
PROS:
Protects unlimited devices with one subscription
Low prices
Stable performance
Unblock Netflix/Hulu/Amazon Prime Video
30-day money-back guarantee
CONS:
Slower speeds
Expensive short-term plans
Unlimited devices with Surfshark>
---
5.   IPVanish

IPVanish is a provider that takes anonymity very seriously, providing you with the tools required to keep even the most annoying prying eyes away from what you do online. The provider has a strict no-logging policy, so even they do not know how you use the service.
The provider keeps a close eye on all facets of their service internally, managing an entire network of more than a thousand servers scattered around the globe.
It also offers apps that are user-friendly for all devices, support for anonymous Torrenting, unlimited P2P traffic, and 256-bit AES encryption to keep users safe online.
PROS:
Good speeds
Torrenting is allowed
Works for Netflix US
Strong encryption and good security overall
CONS:
Prices are on the more expensive side
US jurisdiction
---
In Conclusion
Whether you want to use a VPN for providing much-needed additional security when browsing online, the most affordable solution, or the fastest servers – there is a VPN provider to suit all needs.
Best for Security
NordVPN, Surfshark, and ExpressVPN are three of the best for security. They all offer top-of-the-line encryption, accompanied by tons of advanced security features for the highest level of privacy.
Most Affordable
Surfshark offers one of the most affordable plans. When getting a 2-year plan with Surfshark, it works out at under 3$ per month which is super affordable. CyberGhost follows the same principle with its longest subscription plan.
Fastest Servers for Streaming
ExpressVPN offers the fastest servers for streaming in Full HD/UHD and overcoming geo-restrictions for Netflix and other streaming platforms. All servers are fully optimized with unlimited bandwidth and speed.
We hope you have learned all you needed to know about VPNs and are now in a better position to choose the one most suitable for your needs. And if that's not the case, we can still help you in the comment section below, so feel free to voice your opinion ?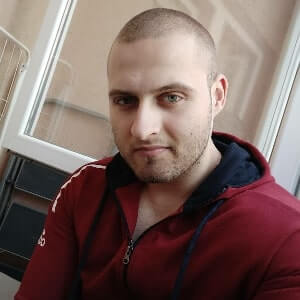 A professional writer with a Master's degree in Mechanical Engineering. Since his youngest age, he loves everything related to internet, technology, fitness, games, and dogs! He joined our team in order to bring his deep knowledge in security services, among which VPN is of course a key component.