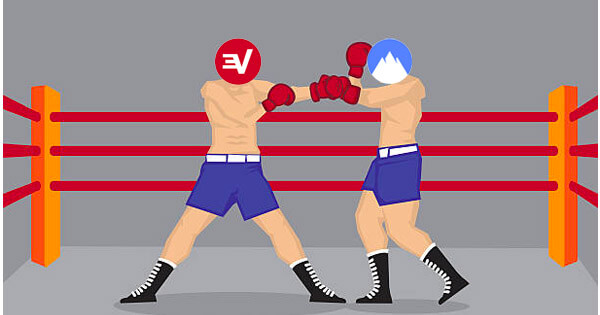 VPN technology has seen a lot of developments in recent years. Despite all the developments going on, both ExpressVPN and NordVPN remain at the pinnacle of the industry. No matter what you want in a VPN, it just doesn't get bigger or better than these two providers.
With that said, because of their similarities and closeness in performance and features, it's always difficult for prospective customers to separate the two services. More so, picking one over the other is always difficult, which is why we've created this article.
If you're confused as to which provider to choose between ExpressVPN vs NordVPN, we've put everything you need here.
  The Applications and Ease of Use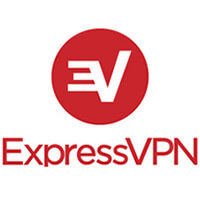 In terms of applications, ExpressVPN offers native clients for almost every platform in the world. It doesn't only cater to the world's most popular operating systems, but it also offers extensions for popular browsers.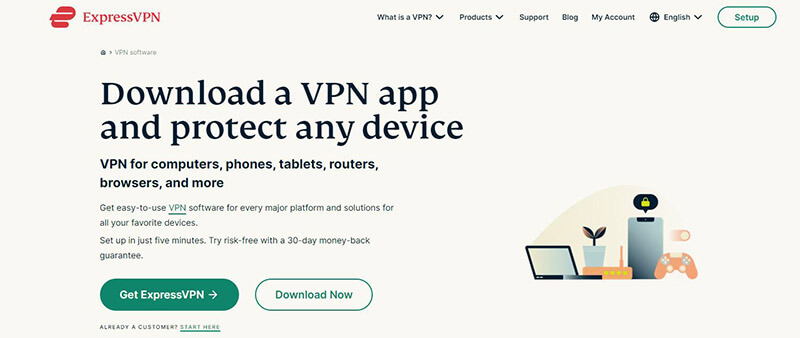 Some of the platforms it supports are Windows, Mac, Android, Linux, iOS, routers, and SmartTV. This provider is also one of the best VPNs for Roku, which is great news.
Furthermore, the provided applications are very easy to use and install. Not only that, but the apps are also very stable, with the service promising an uptime of 99.9 percent.
Whether you're looking to bypass the Great Firewall of China at 1 am or you're looking to unblock US Netflix in far-away Asia, you can always rely on ExpressVPN to come through for you.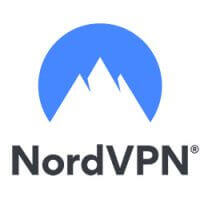 NordVPN also performs admirably when it comes to applications and ease of use. Although it doesn't support as many platforms as ExpressVPN, it offers native clients for the most popular platforms.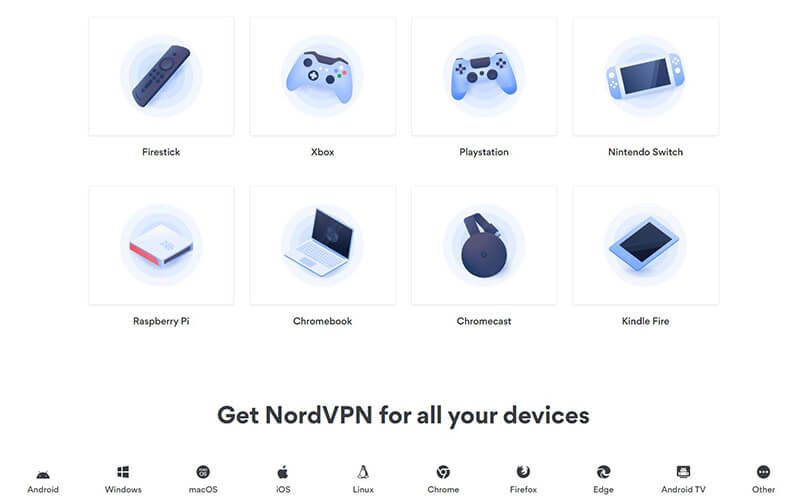 Such platforms include Windows, iOS, macOS, and Android. Apart from those, it also supports routers via DD-WRT, Sabai, Tomato, and other firmware.
Therefore, it allows customers to protect their gadgets that don't support VPNs automatically. In terms of ease of use, the apps it offers are very minimalistic.
You can effortlessly browse through various servers in various regions and tweak the settings, like kill-switch (on/off), DNS settings, protocols, and more.

ExpressVPN is the best in this category because of its super easy-to-use applications but also because of its stability, be it on Mac, Windows, iOS, or Android. You can even install it on your Router to protect all your devices at home!
---
  ExpressVPN or NordVPN: Which One is the Fastest?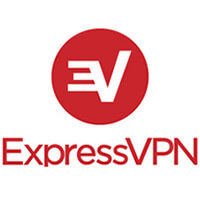 ExpressVPN is popularly renowned as the fastest VPN provider in the world, and the BVI-based company doesn't seem to be resting on its laurels. While encryption always tends to affect speed, this provider has done its best to keep the impact to the barest minimum.
Without VPN (we were located in London): 

EU Server (Paris) :

US Server (New York) : 

Asia Server (Hong Kong) :


During our test, we didn't experience any buffering when streaming on popular streaming sites like Netflix, Hulu, and BBC iPlayer. We also tested the speed for torrenting and we were impressed, again.  That's definitely in no small thanks to their servers that have been specialized for torrenting.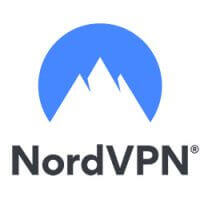 Unlike ExpressVPN, NordVPN doesn't offer much in terms of speed. Of course, being one of the top providers in the world, the speeds are good enough for streaming and torrenting. However, we advise you not to expect the speed of this provider to match the one of ExpressVPN.
Without VPN (we were located in London): 

EU Server (Paris) :


US Server (New York) : 

Asia Server (Hong Kong) :


Torrenting speed on this service is also decent, but again, not overly impressive. Like most top providers, NordVPN also provides specialized P2P-friendly servers to improve speed and overall torrenting experience.

ExpressVPN triumphs again when it comes to speed as well. The company claims to be the fastest provider in the world, and it doesn't disappoint. They have invested the resources required to reduce the impact of encryption on speed!
---
  Streaming: Which One Should You Choose?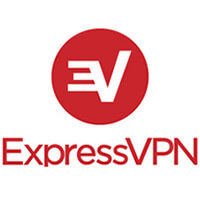 Streaming is one of the major reasons why people purchase VPNs and nobody understands this better than ExpressVPN. In fact, the streaming ability of ExpressVPN is one of the big reasons why it's widely considered the best provider in the world.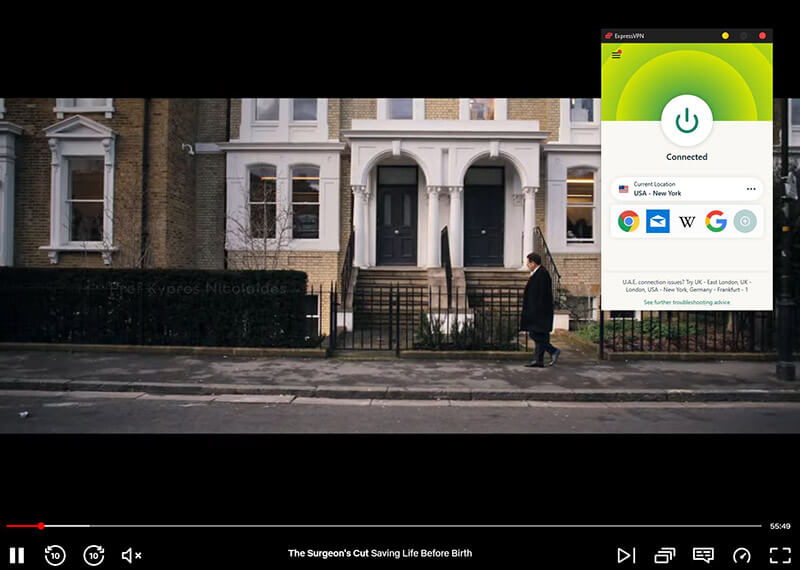 By now, it's general knowledge that Netflix is trying everything to block users from unblocking their geo-restrictions with VPNs. That's not a problem with ExpressVPN, however, as the company is also spending a lot of resources on unblocking Netflix.
Apart from unblocking Netflix, this provider also helps to unblock other popular streaming sites. Other popular sites it's capable of unblocking include Hulu, BBC iPlayer, Amazon Prime Video, DAZN, and HBO.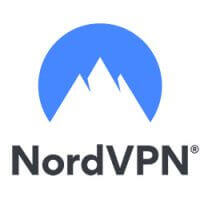 Boasting more than 5,200 servers across the world, anyone with basic knowledge of VPNs should know that NordVPN is certain to deliver a good streaming performance. Not only do they offer thousands of servers, but they also offer a SmartPlay Technology, which aids streaming.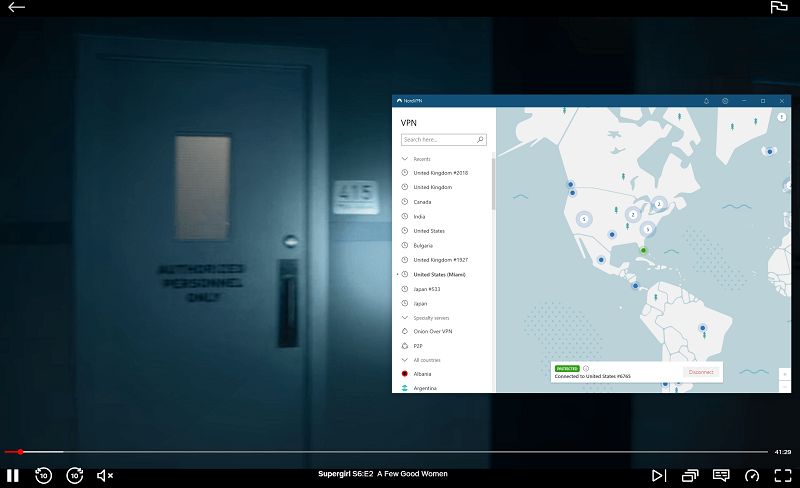 Like ExpressVPN, NordVPN is also capable of unblocking Netflix, despite how difficult it is to find a provider that will unblock the streaming site nowadays. BBC iPlayer is another streaming site that has invested a lot into its anti-VPN system, but that's nothing to NordVPN.
It doesn't only unblock the two streaming giants, but it unblocks them with aplomb. Asides from those two giants, it also helps unblock other less popular sites, such as Hulu, Amazon Prime Video, HBO, and DAZN.

ExpressVPN and NordVPN are two excellent performers when it comes to streaming and we just didn't find anything to separate them. While the former offers super-fast speeds, the later provides a special SmartPlay technology!
---
  Torrenting: ExpressVPN or NordVPN?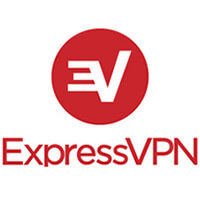 While most torrenting-friendly providers don't want to make their P2P support obvious, there's nothing like that with ExpressVPN. In fact, the provider offers specialized servers to allow you to access the darknet anonymously.
If you're trying to download torrents with ExpressVPN for the first time, things may seem a little complicated to you. That's why the provider went the extra mile by providing a page that's dedicated to teaching users how to set a torrent client up on their service.
On top of that, the provider comes with a Kill Switch feature. This feature is extremely useful for people who engage in torrenting. It also maintains a strict no-logging policy, which makes it safe for downloading torrents as it won't store your activities.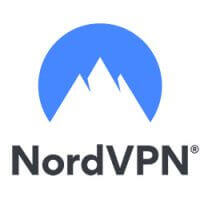 A while ago, NordVPN removed everything related to torrenting from the website. Recently, the situation has changed. The provider talks openly about it, even encouraging its users to use NordVPN's P2P-friendly servers.
If you want to download torrents on one of the best torrent sites, NordVPN might be a good option. They also offer torrenting-specialized servers, alongside a system that automatically detects P2P activities and reroutes your connection to a P2P-friendly server.
NordVPN also offers a Kill Switch, which automatically cuts your internet connection once you lose your internet connection. This is especially useful for torrenting users as it prevents their private activities from leaking.
On top of that, the provider keeps no logs whatsoever.

ExpressVPN
came out on top in the previous categories, but we couldn't pick a winner in this category. Of course, both ExpressVPN and
NordVPN
are excellent tools for torrenting, and we just couldn't separate them!
---
  Bypassing Censorship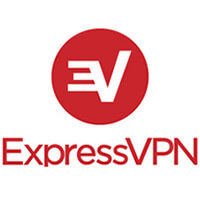 Censorship is becoming a real menace on the world's internet space, but thanks to VPNs like ExpressVPN, you can find a way around it. In fact, ExpressVPN is capable of bypassing the Great Firewall of China, which is arguably the most dreadful censorship in the world.
Of course, that's in no small part to the specialized servers that have been designed just for this purpose. You just need to connect to one of the servers specialized for the Great Firewall of China and you're good to go. You can check with client support to see the servers.
Another thing that aids the potency of this provider against censorship is the multiple protocols they offer. Apart from supporting OpenVPN, which is the most popular protocol in the world, the service also supports excellent protocols like Lightway and IKEv2.
Moving on, it's important to note that ExpressVPN is not effective against the Great Firewall of China only. It's effective against all censorships as it also works in other high-censorship countries like Iran, Iraq, Turkey, Russia, and UAE.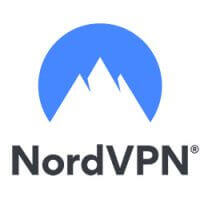 Like ExpressVPN, NordVPN is also capable of getting you past censorship blocks. Nowadays, a lot of countries around the world implement these blocks to prevent their citizens from accessing some particular websites.
Unfortunately, censorship blocks go against the primary idea of the internet and nobody understands that better than NordVPN. Thanks to the provider's broad network coverage, it can allow you to access the web as normal in censorship countries.
While the Chinese government has expended lots of resources into ensuring that no VPN can bypass the Great Firewall, they can't seem to stop a service like NordVPN. It encrypts your traffic and re-routes it through servers located in different places around the world.
Of course, the provider's effectiveness is also aided by the fact that it offers multiple protocols, which include the open-source OpenVPN but also the newcomer NordLynx. NordLynx is based on WireGuard, promising much faster speeds and better security.
This means if one protocol doesn't work, you can rapidly switch to the other one.

Both providers are effective against censorship blocks, but we'd pick
ExpressVPN
over its rival in this category. Apart from offering specialized servers for the Great Firewall of China, it also provides more protocols than its competitor!
---
  Security: Which One is the Safest?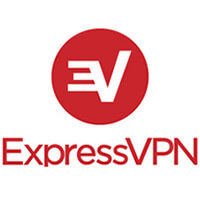 Based in the British Virgin Islands, it's easy to see why ExpressVPN is a trustworthy company. First of all, the British Virgin Island is a self-governing, independent entity with strict regulations governing the privacy of businesses and individuals operating there.
Secondly, the BVI doesn't have any compulsory data retention laws and wide-scale surveillance agendas. Therefore, the region is well-known for its firm data secrecy and privacy protection. Besides, ExpressVPN doesn't have to adhere to either US Data retention laws or EU DRD regulations.
In other words, the provider has no obligation to share the data of their customers with any government agency. This simply means they don't have to store traffic logs. In terms of encryption, they use military-grade AES 256-bit encryption.
It's also worth mentioning that ExpressVPN has been recently audited by PWC, which suggests that they are very reliable. Using external audit is a real proof of reliability and security for the users.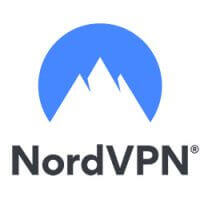 Like ExpressVPN, NordVPN is also based in a very VPN-friendly location.  The company is based in Panama, which is not within the jurisdiction of any data-gathering alliance like the Fourteen Eyes. This means that no business in the country can be forced to give up its clients' data.
Also, Panama doesn't have compulsory data retention laws. Therefore, no government agency can force NordVPN to give up the data of its users. However, the company wouldn't even have any data to give up if the country had data retention laws.
That's because they keep no logs at all.
The only information kept by NordVPN about their customers is their username, email, and payment details. Of course, these pieces of information are insignificant and can't help to trace what the customer is doing on the internet.
For the encryption of its customer's data, NordVPN also uses the most reliable encryption in the world, which is the AES 256-bit encryption. It's the same encryption used by the NSA to safeguard their data. On top of that, NordVPN has been audited recently, to bolster its reliability claims.

In terms of security and safety,
ExpressVPN
comes out on top again, but just. NordVPN gave the BVI-based company a run for its money here, but we had to give it to ExpressVPN in the end due to a couple of important variables!
---
  Servers and Countries Coverage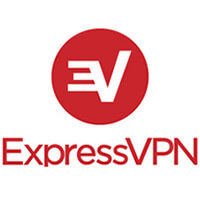 A large server network and a diverse server distribution provide you with more alternatives when spoofing your location. Thus, they are very important metrics to evaluate a VPN provider. Impressively, ExpressVPN offers more than 3,000 servers across 94 countries.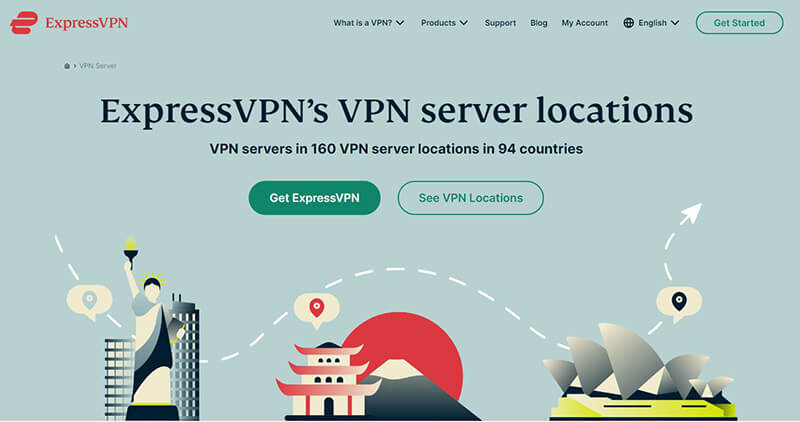 This is very impressive, as it means that regardless of where you go, you will always find a server nearby. South America and Africa are continents that are often overlooked by providers, but that's not ExpressVPN. The company has four server locations in Africa alone, which is impressive.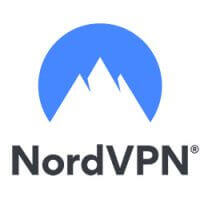 NordVPN has one of the largest server networks in the world, boasting more than 5,200 servers across 60 countries. The company has more than 2,400 servers in Europe alone. This shows why this provider is widely believed to own the largest server network in the world.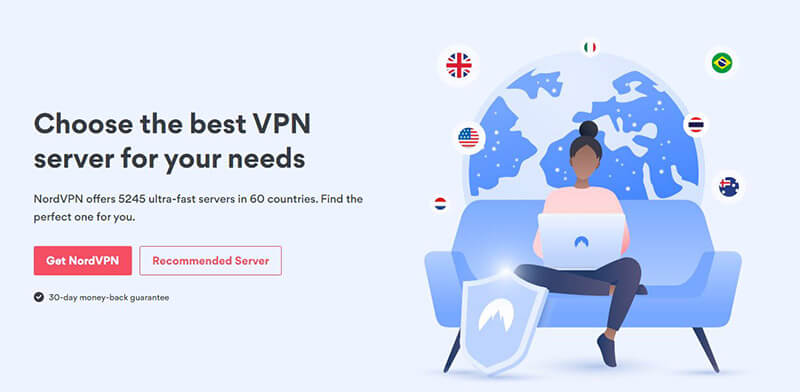 However, while the 60 countries covered by NordVPN are nothing depressive, we wish they could cover more countries than that. This is especially true when you consider the number of servers they provide.
In fact, this is one of the major reasons why ExpressVPN is better than this provider.

ExpressVPN
is your go-to provider if server distribution is your major concern. While the 5,200+ servers offered by NordVPN looks enticing, the fact that their servers are spread across just 60 countries gives the gong to ExpressVPN!
---
  Client Support: Which One is the Best?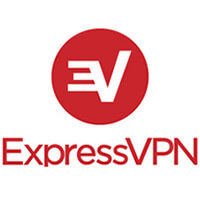 In an industry where poor client support is an ever-persistent problem, it's refreshing to see a company like ExpressVPN, which completely stands out from the rest. Client support of this provider is always available, making it easy for their customers to easily resolve their problems.
Furthermore, this provider offers numerous channels to contact their support team. Apart from offering traditional support tickets and email, they also offer 24/7 live chat support. In fact, their live support has been rated the best in the industry.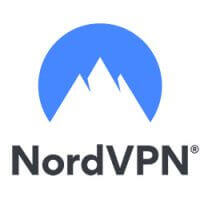 Being one of the leading VPN providers on the market, NordVPN unsurprisingly offers client support that is second to none in terms of efficiency. Their support team is also always available, which means you can swiftly get in touch with them whenever you meet a stumbling block.
Like ExpressVPN, they also offer 24/7 live chat support, alongside the more conventional email and ticketing system. It's also worth including that their agents are friendly, empathetic, and polite. They provide comprehensive guides and useful links on how to perform many complicated actions.

To be honest, it's difficult to choose between
ExpressVPN
or
NordVPN
in this category. While ExpressVPN is renowned for its incredibly reliable live chat, the same can be said for NordVPN. There's no winner here!
---
  Pricing of ExpressVPN and NordVPN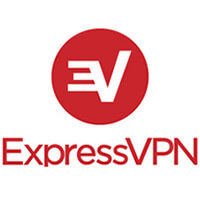 ExpressVPN offers three plans, with its monthly plan costing $12.95 and its annual plan costing $99.95. Both plans are sandwiched by a 6-month plan, which costs $59.95. In truth, this provider isn't cheap. However, all the things on offer mean the service is worth the steep price.
In fact, it's interesting to see that ExpressVPN isn't that expensive if you compare its one-year plan to that of its rivals. Of course, we are not saying that its plans are not expensive. But we're just saying that enjoying a good VPN service is generally expensive.
To give you some confidence about your purchase, every plan comes with a risk-free 30-day money-back guarantee. On top of that, every plan is limitless, and you will be able to use the service on five devices at the same time.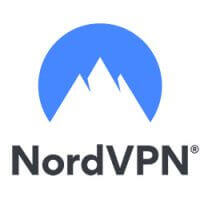 While NordVPN is not as expensive as ExpressVPN, one thing that's sure is nobody can class its plans as cheap. It offers four different plans, categorized into a one-month plan, a six-month plan, and a two-year plan.

While the long-term plans are relatively cheap, we can't say the same about the short-term plans. Its one-month plan costs $11.95, which is just a little cheaper than ExpressVPN's $12.95. However, you will enjoy a considerable difference if you choose one of the long-term plans.
Like ExpressVPN, NordVPN also offers a risk-free 30-day money-back guarantee on all their plans. Of course, this serves as a kind of reassurance and makes you confident about your investment. The icing on the cake is that you can use up to 6 devices simultaneously on all the plans.

NordVPN
wins this round, which shouldn't be surprising if you know a thing or two about VPNs. Of course, both services are pretty expensive. However, NordVPN is a bit cheaper, especially when you consider its long-term plans!
---
Conclusion : ExpressVPN Wins Against NordVPN
To be honest, picking one between ExpressVPN or NordVPN is an extreme sport. With the two services being very similar in almost every category, we surely had a hard time choosing a winner.
However, ExpressVPN is our winner in this round, but just by a very small margin.
Of course, the two providers don't seem to be ready to relinquish their top spots at the top. Thus, it will be interesting to see how their rivalry plays out in the coming years. For now, though, ExpressVPN is the best VPN provider around, with NordVPN following behind closely, as you will see in our in-depth NordVPN review.
Despite how difficult it is to make a decision, ExpressVPN is the WINNER of this battle. It wins in 5 out of 9 categories and only loses in Pricing.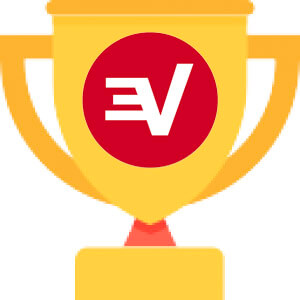 Michael is a talented writer who has dedicated a lot of time into making sure that everyone around the world can use the internet securely. Being an avid traveler, he has acquired a lot of experience while using different VPNs on his travels. When it comes to doing comprehensive "how to tutorials" or testing some VPN functionalities, he's always the best pick ! He's here to help you solve your VPN-related issues.