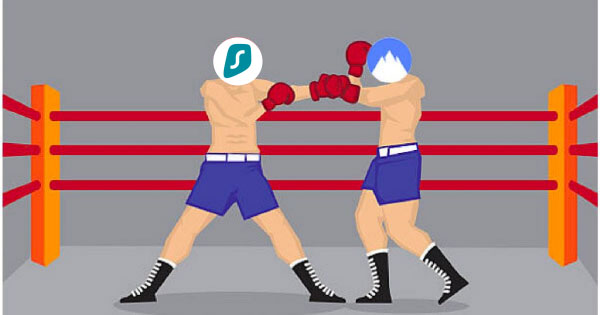 Two popular and well-loved VPN providers are doing battle today going head to head over several rounds of categories to discover the ultimate champion of the two. So, which will come out on top in our Surfshark vs NordVPN battle? Continue reading to find out the winner of each round then discover the ultimate winner.
Both are worthy contenders each with millions of users. Both offer a wide variety of features and are two of the best out there. So, which is going to be crowned our victorious winner? Let the battle commence with round one.
The Applications and Ease of Use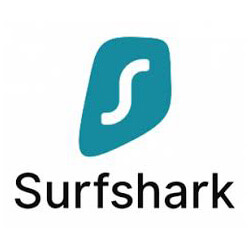 Apps make or break a VPN provider, as this is how users make use of the service. So, what devices does Surfshark cover?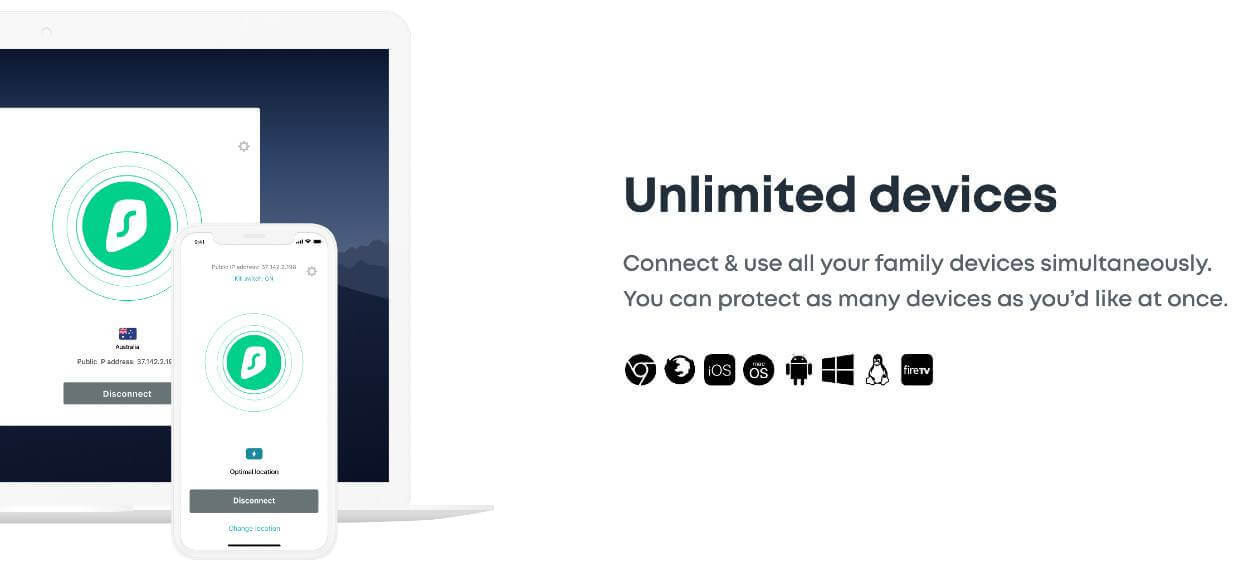 Surfshark offers apps for a wide range of different devices. This includes Windows PC, Mac, Linux, Android, and iOS.
Other devices supported by the provider include Apple TV, FireTV, PlayStation, Xbox, and more. Extensions are available for web browsers too.
Surfshark allows simultaneous connections on an unlimited number of devices so all members of the family can use the VPN.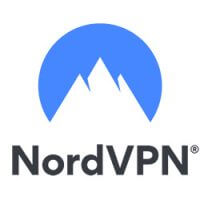 Now let us move on to look at the devices supported by NordVPN. Right off the bat, it also covers a vast array of different devices.

The provider also covers all of the most used devices and this includes Windows, Mac, Linux, Android, and iOS. OpenVPN and NordLynx are offered as standard on devices, while the service can be manually configured for routers through Tomato, Sabai, and DD-WRT.
NordVPN also supports browser extensions and the provider allows for up to six simultaneous device connections.

In the first round of our Surfshark or NordVPN duel, NordVPN comes out ahead as the provider supports all of the common devices and browsers, plus, installation on routers to cover any device.
---
Surfshark or NordVPN: Which One is the Fastest?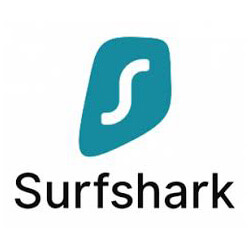 Surfshark may not be the fastest VPN provider on the market but it does offer high speeds, even from servers a long way from our location.
Without VPN (we were located in London) :

EU Server (Paris) :


US Server (New York) :

Asia Server (Hong Kong) :


When testing, we did not come across any big reductions in speeds or connection loss. We tested streaming and downloading speeds and managed to stream in HD without any buffering. Downloads were also fast.
The provider promises 99.9% uptime and we can confirm we did not suffer any issues with being unable to connect.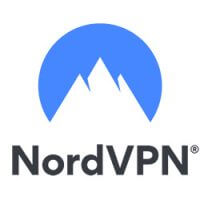 NordVPN offers speeds that are easily fast enough to do whatever you want to do, whether it's browsing, downloading, or streaming.
Without VPN (we were located in London) :

EU Server (Paris) :

US Server (New York) :

Asia Server (Hong Kong) :


All servers gave good speed results during our tests and we were pleased to find that the provider also offers specialty servers for downloading and sharing P2P files. Downloads were fast overall.
NordVPN has 99.9% uptime and we did not notice any downtime or reduction in speeds or connections during our test.

NordVPN once again takes the win in the servers round of this Surfshark vs NordVPN fight, as the provider offers thousands servers around the globe and outstanding speeds.
---
Streaming: Which One Should You Choose?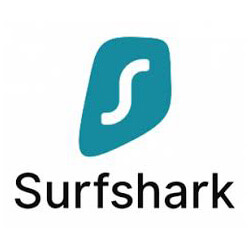 Many people choose to use a VPN for unblocking and streaming. Netflix is one of the biggest services, so, can Surfshark unblock the platform?
At the moment, the servers of Surfshark have what it takes to unblock and stream Netflix, which is a huge plus in favor of the provider. Of course, the anti-VPN technology of Netflix keeps improving so things could change in the future.
Using the servers of the provider, you can also unblock numerous other streaming services including BBC iPlayer, Amazon Prime, Sky, HBO, and more.
Click here to read our full review and test to find out more about what Surfshark has to offer.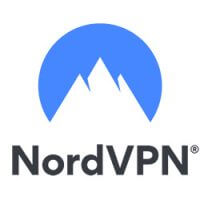 NordVPN is equally as capable of offering servers that can unblock Netflix, which means you should have no issues with US Netflix.
The provider offers an easy way to get around blocks through SmartPlay. Using this feature, users can unblock some of the most popular streaming services, including Netflix. What's more, it can be done with a single click of the mouse.
NordVPN is also able to overcome the restrictions to stream from BBC iPlayer, Sky, HBO, ABC iView, and many more, simply by using SmartPlay.
NordVPN has one the biggest number of servers which makes unblocking and streaming Netflix from anywhere very easy.
---
Torrenting: Surfshark or NordVPN?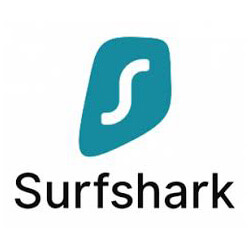 Surfshark does not shy away from telling users they can use the service for torrenting and even claim to offer the best service for doing just that.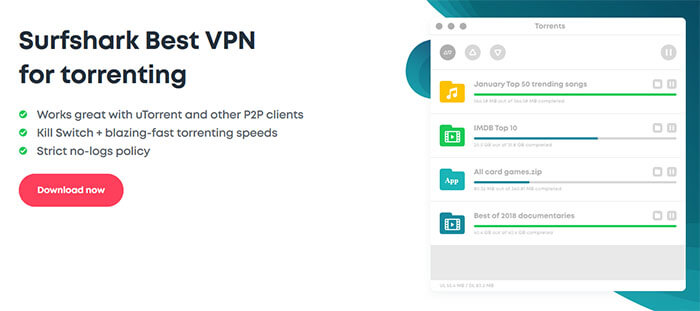 Using military-grade encryption offered by the provider, users can stop the ISP from tracking what they download and avoid DMCA notices. The provider also offers a Kill Switch to stop leaks if the server connection is lost.
However, you do have to turn the option on.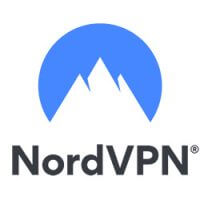 NordVPN does not come right out and use the word torrenting but does say the service can be used for P2P file sharing, basically the same thing.

The provider offers many specialized servers for file sharing, which is a bonus. NordVPN will automatically assign one of the servers if they detect P2P sharing.
With military-grade encryption, leak protection and a Kill Switch, you can torrent safely without your ISP knowing what you download.
---
Bypassing Censorship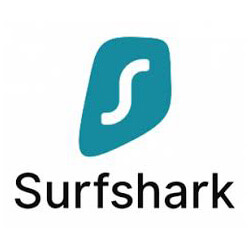 You might be wondering if you can overcome censorship in countries such as China or more closer to home using Surfshark. So, let's take a look.
China has some of the strictest internet censorship of any country but the good news is that Surfshark has the ability to overcome blocks. Using the servers of the provider, users can unblock Facebook, Google, and many other blocked sites and apps.
This is thanks to the "NoBorder" mode offered by the provider. This feature detects if you are connected to a network that is restricted and reroutes the traffic so you can access it.
Surfshark is also a good choice for use in schools, at the workplace, and college due to the military-grade encryption.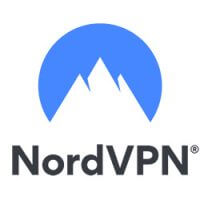 NordVPN is another provider that does not have any issues in beating censorship even in countries as strict as China. This makes them a good choice for beating censorship.
The provider offers military-grade encryption once connected to the servers, which allows you to stop the ISP from seeing what websites you want to visit. As the ISP cannot see what you want to visit, they cannot block the website.
Along with this, NordVPN includes DNS leak protection and an automatic Kill Switch in plans. If the connection to the server fails, the internet connection stops so the ISP cannot see what you do.
The provider is also a good choice for beating censorship closer to home – in schools and colleges for example.

NordVPN takes the win in this category, offering the biggest number of servers in many more locations around the world for overcoming censorship in a wide range of countries.
---
Security: Which One is the Safest?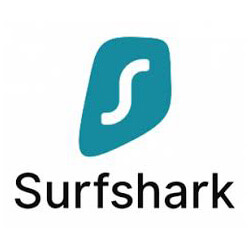 Good security measures are essential for any VPN and Surfshark offers a good level of security.
The VPN is based in the British Virgin Islands so there is no worry of it being under the watchful eyes of the Five and Fourteen Eyes. This means they are not obliged to share any information.
Even better, it offers a strict no-logging policy, which means it doesn't collect any information about the user. Surfshark only supports two protocols, OpenVPN and IKEv2, with OpenVPN being the safest and securest out there.
The provider offers military-grade AES-256-GCM cipher encryption along with DNS leak protection for added security.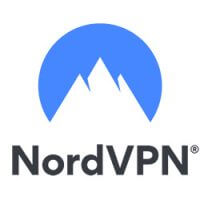 There is good news with NordVPN too as the provider also offers superb security measures in its plans.
The provider is based in Panama, so again, it doesn't fall under the intelligence agencies' watchful eyes.  This means NordVPN cannot be asked to share information with other countries.
NordVPN also has a no-log policy in place so even if asked to share data. they cannot as none is kept. The provider offers various protocols including NordLynx, OpenVPN, and IKEV2/IPsec for great security on all devices.
DNS leak protection is included along with military-grade 256-bit AES encryption. The same that governments use worldwide.

Thanks to offering various protocols, leak protection, military-grade encryption and more, NordVPN takes this round in our Surfshark vs NordVPN duel.
---
Servers and Countries Coverage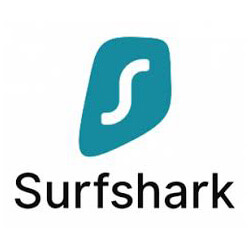 Now let's move on to the countries and servers round. Surfshark does offer more than 1,700 servers in 60 plus countries worldwide.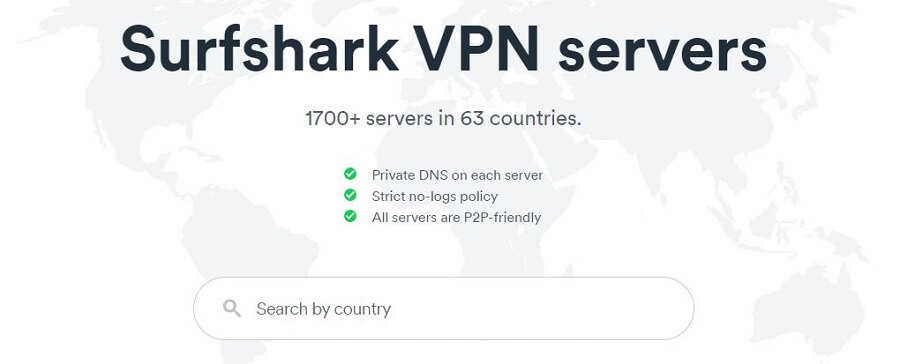 The more countries the VPN supports the better the chance of beating geo-restrictions and censorship. So, the provider does pretty well in this aspect.
There is a wide choice of servers spread throughout Europe, while the USA also has plenty to offer. The Asia Pacific, Africa, and the Middle East are also covered, although sparsely.
All servers are optimized and you can switch between the many servers to save money on your flight tickets, hotel rooms, and more.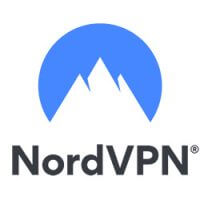 NordVPN has numerous servers located around the world. In total, they have more than 5,400 plus servers, spread out over more than 60 countries.

Europe does very well for servers with more than 2,700 offered in the UK, Germany, Sweden, Denmark, Spain, Iceland, Hungary, Greece, and many more.
America is also covered with servers located in the USA, Canada, Brazil, Costa Rica, Chile, Mexico, and others. Asia and Africa are supported, with servers located in numerous regions.
Servers are optimised for use based on activities and these include P2P and beating geo-restrictions.

Thanks to its huge number of servers spread globally, many of which have been optimised for streaming and P2P file sharing, NordVPN is the winner of this round.
---
Client Support: Which One is the Best?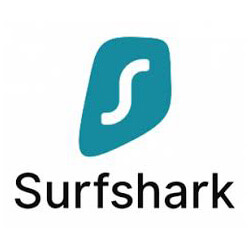 Is help readily available to users if they come across issues and need help fast? Let's take a look.
The provider offers a superb level of customer support to users. The first port of call is the live chat system. This means expert support is just a few minutes away.
Surfshark also offers a support ticket system for less urgent inquiries and help. Simply leave a message about your issue and someone will get back to you.
The provider also offers a good range of help through the FAQ section on the website. This includes manual configuration guides along with articles.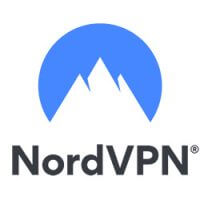 NordVPN also paid a great deal of attention to the customer support part of the website with numerous options available.
Live chat is available directly from the website and this is one of the quickest ways to obtain help. We waited just a few minutes during our test for someone to come online and chat.
Support tickets are also available as is email support, however, neither are faster than live chat. All staff we encountered during our test was friendly and helpful.
A FAQ and tutorial section is also available, including guides for setting up devices and manual configuration for routers. In short, you get plenty of help.
---
Pricing of Surfshark and NordVPN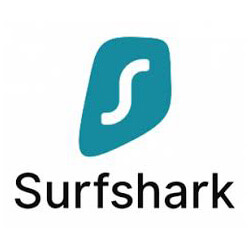 Now onto the final round, the pricing and Surfshark offers a choice of three plans.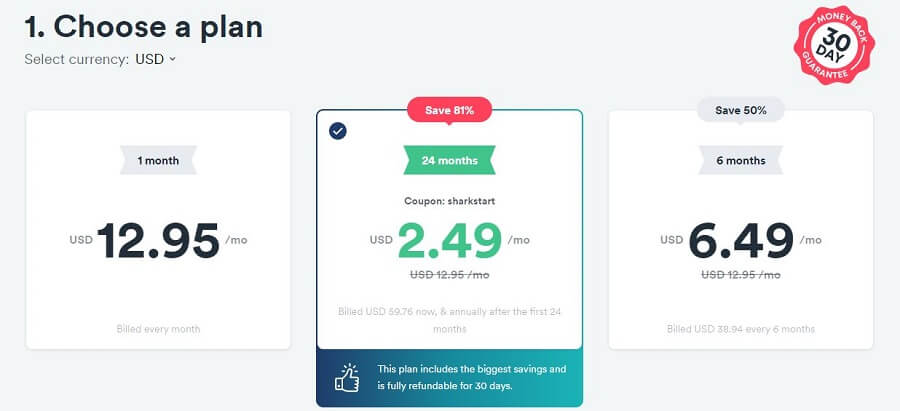 The first is a 2-year plan for $59.76 every 2 years. This gives pretty good savings which are not to be neglected. A six-month plan comes in at $38.94 every six months, which is the equivalent of $6.49 per month with savings of 50%.
And finally, there is a monthly plan for $12.95 per month.
With such a wide choice of great plans, there is sure to be the one suitable for all budgets.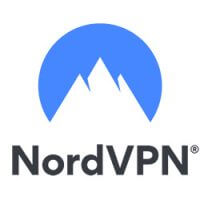 NordVPN offers three plans with the biggest savings being on the longer plans.

A 2-year plan is offered at a very fair price. This is $89, the equivalent of $3.71 per month, saving you 68%.
A 6-month plan costs $54 every six months and is the equivalent of $4.99 per month with 24% savings. Lastly, there's a monthly plan at $11.95 a month. No discounts here, so it's the least rational choice to go for.

With savings possible of up to 68% and a plan under $2.5 per month, Surfshark takes the win for this round of Surfshark or NordVPN.
---
Conclusion: NordVPN Wins Against Surfshark
In this battle of Surfshark vs NordVPN with five wins, NordVPN is the ultimate champion of the two.
Surfshark did manage to hold its own with three draws and a win in one round, so the provider did put up a good fight. However, this was not enough to beat the champion.
NordVPN offers one of the biggest numbers of servers out there, superb security, and has the ability to overcome censorship very easily. All this makes it one of the best VPNs in the United Kingdom and anywhere else around the globe.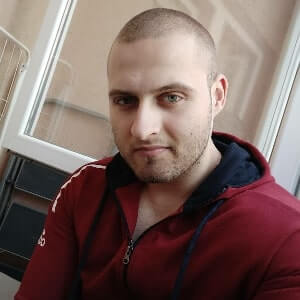 A professional writer with a Master's degree in Mechanical Engineering. Since his youngest age, he loves everything related to internet, technology, fitness, games, and dogs! He joined our team in order to bring his deep knowledge in security services, among which VPN is of course a key component.