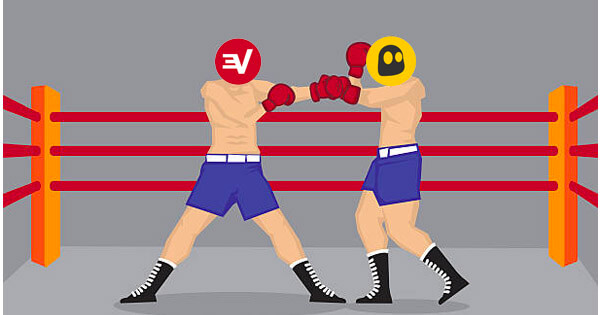 As we all know, VPN technology has become tremendously popular in recent years. Consequently, the number of VPN providers keeps going up on a daily basis. However, while this could be a blessing, it could equally be a curse at the same time.
That's because choosing between the superfluous options could be very frustrating and exhausting.
Nonetheless, if you have managed to cut down the hundreds of options to just ExpressVPN vs CyberGhost, choosing between them may be a struggle. They are both on top of our VPN ranking, so you know how difficult your task is.
In this article, we have pitted both providers against each other to help you reach the best decision.
Best VPN by Category: 
  The Applications and Ease of Use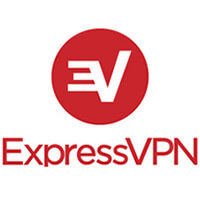 One of the many things for which ExpressVPN is renowned is its impressive platform support and the ease of use of their apps. The provider offers native apps for nearly every platform you can think of. Apart from that, it also provides extensions for browsers.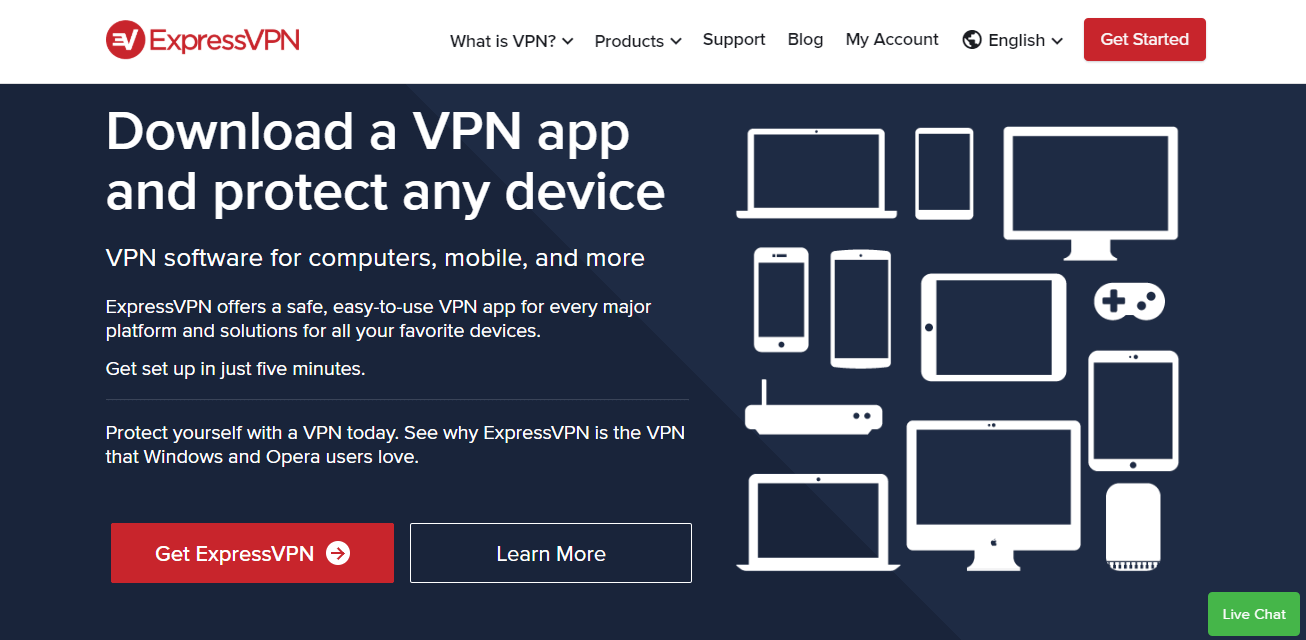 This service isn't only compatible with the most popular platforms, but it's also compatible with numerous routers and streaming devices, and gaming consoles. Those devices include Xbox, PlayStation, Apple TV, Chromecast, Roku, and Amazon Fire TV.
Moving on, the applications provided by this provider are very easy to use. First of all, installing them is super-easy, which is one of the primary things to know companies that keep user-friendliness in mind.
Apart from being user-friendly, the applications are also very stable.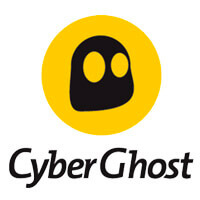 To be honest, CyberGhost is almost as good as ExpressVPN when it comes to applications and ease of use, except for a few buts. First of all, the provider provides compatible apps for popular platforms like Windows, macOS, iOS, and Android.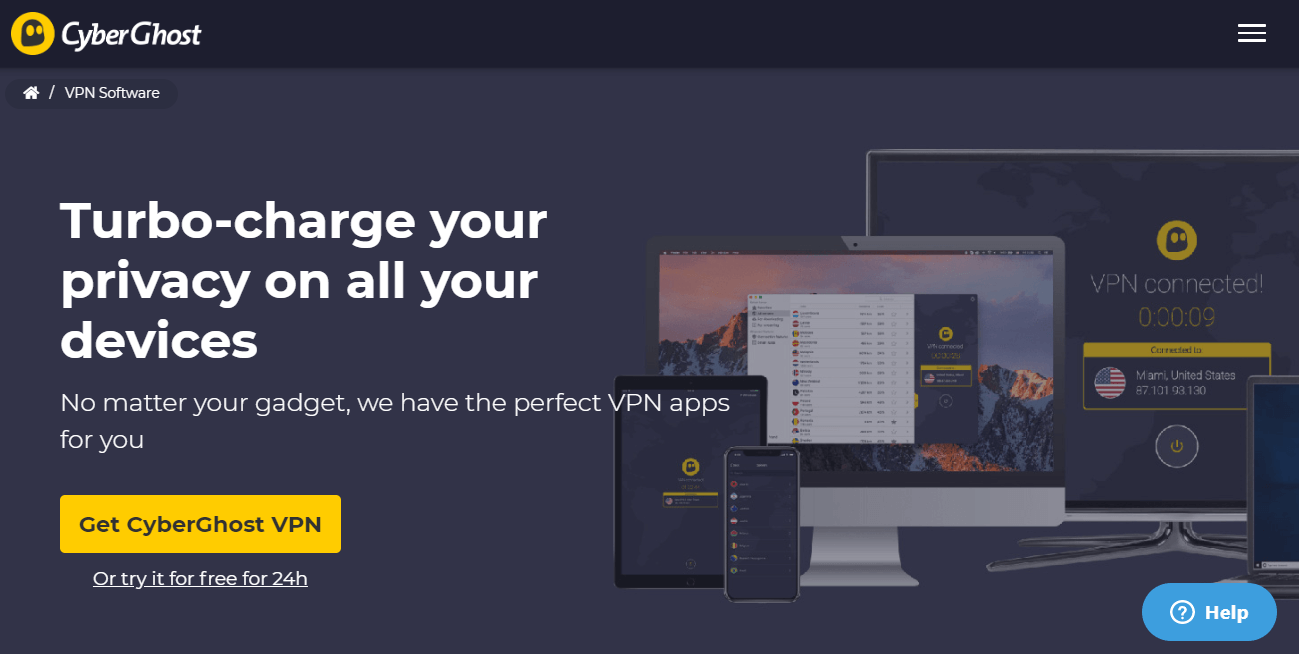 Being a service that supports a wide range of platforms, CyberGhost definitely caters to other platforms apart from the most popular ones. That's why it also supports numerous routers, gaming consoles, and streaming devices like Xbox, PlayStation, Roku, and Apple TV.
However, the sign-up process falls a bit flat, in comparison to ExpressVPN. First of all, apps are difficult to figure out. But, instead of explaining how the interface works after directing users to the dashboard, it just leaves you to do the figuring out.

Neither service performs poorly in this category. Both of them support a wide range of platforms, which is really impressive. However, it's in term of user-friendliness that
ExpressVPN
takes the edge, thanks to its super-easy-to-use apps!
---
  ExpressVPN or CyberGhost: Which One Is the Fastest?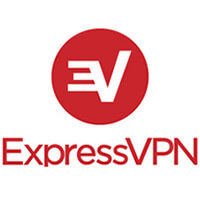 With its super-fast servers, speed is the major selling point of ExpressVPN. The provider doesn't ever miss a chance to brag about its lightning-fast speeds, and rightly so. While there're many factors that determine speed, this service is just always fast, regardless of those factors.
Without VPN (we were located in London) : 

EU Server (Paris) :

US Server (New York) : 

Asia Server (Hong Kong) :


Of course, the super-fast speeds mean ExpressVPN is a perfect VPN provider for streaming. We tested the streaming abilities of the service with different streaming sites like Netflix, HBO, Sky, and CNN and it was nothing short of remarkable
The super-fast speed is also another reason why ExpressVPN is perfect for torrenting. Apart from the fast speeds, the torrenting-specialized servers that the provider provides also contribute to the amazing torrenting experience that users get.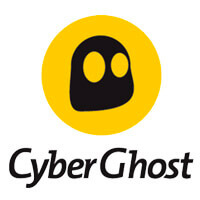 While CyberGhost is renowned to be good for a lot of things, speed is not one of them. Of course, that doesn't mean that this service is slow, but the speeds are just inconsistent. Also, the speeds of this service are determined by many factors.
Without VPN (we were located in London) : 

EU Server (Paris) :


US Server (New York) : 

Asia Server (Hong Kong) :


Some of the factors that determine the speeds include the servers you select, the number of users on the server currently, and even the time of the day. However, while it's not as fast as ExpressVPN, it's fast enough for buffer-free streaming.
The service is also compatible with torrenting, but the speeds may affect your experience a bit. However, like we pointed out for streaming, the speeds should allow you to enjoy torrenting if all the other factors favor you.

ExpressVPN
is the winner when it comes to speeds, but just. The super-fast speeds that the provider offers make it ideal for activities that require high speeds like streaming and torrenting. CyberGhost is not far behind, but behind anyway!
---
  Streaming: Which One Should You Choose?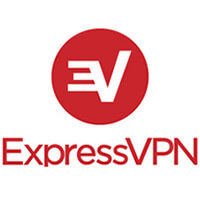 As we insinuated in the previous category, ExpressVPN performs remarkably when it comes to streaming. Of course, this is in no small part to the high speeds that the provider offers. In fact, this provider is probably the best VPN for streaming.
Moving on, Netflix is the biggest streaming platform in the world. However, the company has been waging a serious war on VPNs in recent years, which has subsequently made it difficult for users to unblock the geo-restrictions of the site using a VPN.
But, ExpressVPN is definitely one of the best VPNs for Netflix. The provider effortlessly unblocks Netflix, as well as other less popular sites like Hulu, HBO, DAZN, Disney+, Sky, and ABC. Of course, their large server network plays a big role here.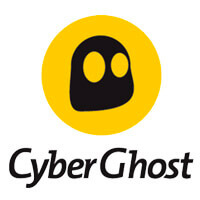 Like ExpressVPN, CyberGhost has also invested lots of resources into making sure that their service unblocks the toughest geo-restrictions in the world. Obviously, that includes operating more than 7,000 servers across 90 countries around the world.
As we saw during our test, this service can effortlessly unblock popular streaming websites like Netflix, BBC iPlayer, and Hulu. Apart from those popular sites, it also works for other less popular streaming websites like DAZN, Disney+, ABC, and HBO.
However, the average speed that this service offers is probably the only factor that may affect your streaming experience. That doesn't mean you won't enjoy your streaming at all, but that's why people don't rate it over ExpressVPN for streaming.

ExpressVPN
vs
CyberGhost
was always going to be a tough duel, and this category sums up why. While ExpressVPN is the best VPN for streaming, when it comes to speeds, CyberGhost is better when it comes to the server network. There's no winner here!
---
  Torrenting: ExpressVPN or CyberGhost?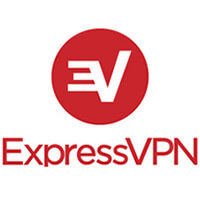 There will always be controversies around "torrenting" as a subject. While some people believe that it's legal, some feel it's not. Without minding the controversy that surrounds the act, ExpressVPN completely supports torrenting.
To further highlight their total support for the act, the provider provides a page that's dedicated to teaching people how to download torrents. Besides, the provider offers torrenting-specialized servers, which enhance your overall torrenting experience.
As if that was not enough, the provider also offers a Kill Switch feature. This feature is not only useful for torrenting but also for P2P downloads. It prevents your private activities to leak in case of a loss in your VPN connection, which is super useful.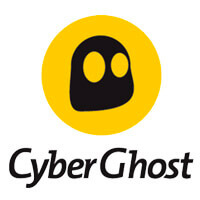 Although torrenting is frowned upon in some quarters, CyberGhost is one of the few providers that are explicit about their support for it. In fact, one of the first things you'll see when you open their window app is a list titled "torrenting."
With that in mind, it shouldn't come as a surprise that the provider offers torrenting-specialized servers. When you open the list titled "torrenting", you will see many recommendations regarding the servers that are ideal for torrenting.
Like all the best VPNs, CyberGhost also offers the now popular Kill Switch feature. Since it helps cut your internet connection as soon as you lose your VPN connection, this feature is incredibly useful for torrenting. Basically, it helps to prevent leaks.

Again, the
ExpressVPN
vs
CyberGhost
ends in a draw in this category. While the fast speeds offered by ExpressVPN will definitely aid torrenting, the large server network and recommendations that CyberGhost offers means it's equally suitable for torrenting!
---
  Bypassing Censorship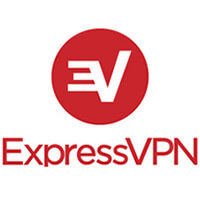 ExpressVPN is one of the few providers that can bypass censorships. It doesn't just bypass insignificant censorships, but it bypasses the toughest of them all – the Great Firewall of China. Obviously, that means bypassing censorships of other countries is nothing.
Of course, the effectiveness of the service against censorships, especially the Great Firewall, is down to the dedicated servers that have been designed just for this purpose. Apart from that, it also offers numerous protocols to give you multiple options.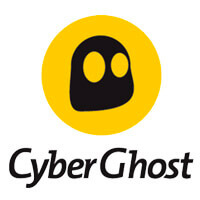 While CyberGhost is undoubtedly one of the top VPN providers in the world, it's not capable of bypassing the most severe censorship policies, which is really surprising. It's needless to say that the service is incapable of getting around the Great Firewall of China.
Even though it's always a major concern for VPN providers to be able to bypass censorships, CyberGhost doesn't seem to be bothered about their ineffectiveness in this area. Despite offering specialized servers for some activities, there're none for this purpose.

ExpressVPN
wins this round by a very wide margin. It's not only capable of bypassing weak censorships but also bypassing the Great Firewall of China. CyberGhost, on the other hand, is largely ineffective against censorship!
---
  Security: Which One is the Safest?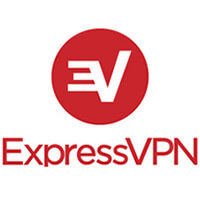 Security was one of the reasons why the VPN was invented in the first place and ExpressVPN perfectly understands this. The provider has been perfectly set up to maximize security, especially when you look at the fact that it's based in the British Virgin Islands.
The British Virgin Islands, as we all know, is one of the most suitable locations for VPN companies. That's because it's an independent country that's not under any surveillance coalition like the Nine Eyes or the Fourteen Eyes.
Subsequently, companies located in the country are not likely to be visited by government agencies, asking them to hand over the data of their users. The company also doesn't keep logs, which means there is no data to hand over if that happens.
To show their customers that their no-logging claim is valid, the company has had its systems audited by PWC recently. For encryption, you can trust ExpressVPN to use a 256-bit solution. This is the most secure encryption in the world.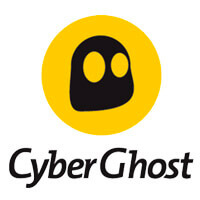 CyberGhost is also a company that prioritizes security, which is one of the reasons it's one of the most popular providers on the market. Obviously, the fact that it's based in Romania is an advantage, since the country is not a member of any data-sharing coalition.
Like the British Virgin Islands, Romania is also a VPN-friendly country. Therefore, there is no chance of any government agency compelling the company to hand over its users' data. That's good news for people who prioritize privacy.
Since Romania doesn't have any compulsory data retention laws, CyberGhost collects a very minimal amount of data. While it does store some connection logs, it's usually non-personal information and nothing that anyone can directly link to any individual user.
Identically to most top providers, this provider also uses military-grade AES 256-bit encryption. Apparently, this is what most security firms and the NSA use to protect their data. However, the fact that CyberGhost hasn't had its system audited may be a disadvantage.

Security is another area where
ExpressVPN
triumphs. Located in one of the best locations for VPN providers, it unsurprisingly doesn't keep any logs. Apart from that, it has had its system audited to prove its no-logging claim. This is where it edges CyberGhost!
---
  Servers and Countries Coverage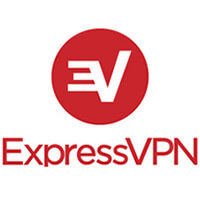 While ExpressVPN is widely considered as the best VPN, it surprisingly doesn't have the largest server network. It operates more than 3,000 servers across 94 countries, which is impressive. But bear in mind that it's behind a few providers in terms of the number of servers.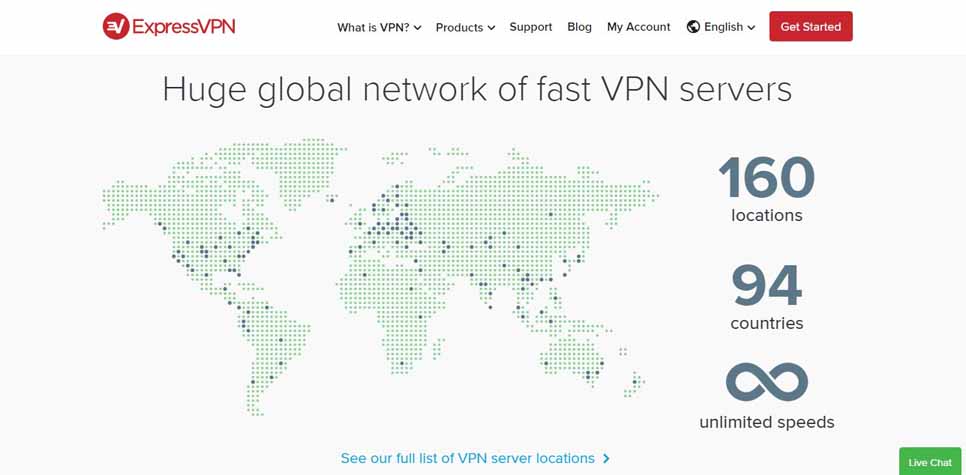 However, that's not us in any way saying that the 3,000 servers that ExpressVPN offers are not sublime. The fact that the servers are excellently distributed across 94 countries around the world makes it even more impressive.
We can also point out that the number of servers has significantly risen over the last year. There is no doubt it will keep on increasing in the future.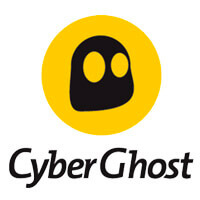 We mentioned above that ExpressVPN isn't the VPN with the largest server network in the world and you're probably wondering which one has the largest. To answer your question, it's CyberGhost and no provider is better than it in this category.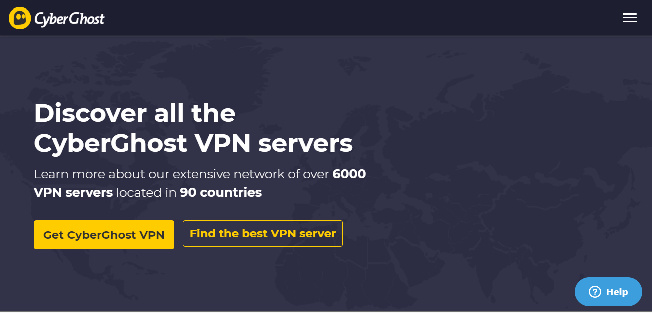 Operating more than 7,000 servers across 90 countries around the world, we've got to doff our hats to CyberGhost. This means that not only do they operate a large number of servers, but the servers are also excellently distributed.
They have no peers here. You can get more information about this in our CyberGhost test right here.

As you might have anticipated,
CyberGhost
wins this round. While ExpressVPN isn't also poor, they just have some catching up to do. Both providers are inseparable when it comes to countries covered, but the significantly higher number of servers of CyberGhost gives this to them!
---
  Client Support: Which One Is the Best?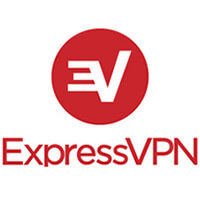 Client support is another area where ExpressVPN thrives, thanks to the multiple support channels they provide, which include 24/7 live chat support. While it's one thing to operate multiple support channels, another thing is being responsive.
ExpressVPN excels in both.
Most experts believe that ExpressVPN has one of the best client supports in the industry, and rightly so. Apart from being super-responsive, their agents are also very friendly and extensively knowledgeable. They'll resolve your problem in a matter of minutes.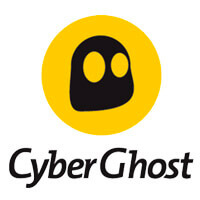 Most top providers in the industry have incredible client support, and there's no exception with CyberGhost. Like ExpressVPN, this also has excellent client support, offering a number of simple channels for customers to get in touch with its agents.
Their agents are also very knowledgeable and friendly, and they're certain to respond to you in a timely manner. On top of that, there is a dedicated help center with a lot of FAQs and tutorials. Here, you'll find many tutorials and FAQs that can help you to solve your problems autonomously.

ExpressVPN
vs
CyberGhost
was always going to be decided by small margins, and yet again, this category highlights it. In terms of client support, these providers are amazingly equal, with each one trying its best to please its customers!
---
  Pricing of ExpressVPN and CyberGhost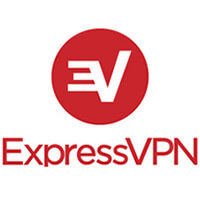 ExpressVPN offers three major plans. The first one is a 1-month plan, which costs $12.95. The second one is a 6-month plan that costs $59.95, and the third one is a 1-year plan that costs $99.95. While they may seem expensive, the service offers enough value to justify the prices.

In fact, if you only take their one-month plan into consideration, then ExpressVPN is not really costlier than CyberGhost. Besides, their 12-month plan comes with free extra three months, making 15 months in total. Meanwhile, every plan comes with a 30-day money-back guarantee.
Not only that, but every plan also allows you to protect five simultaneous devices.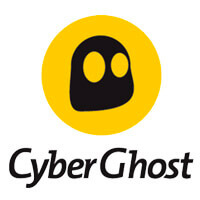 CyberGhost offers four major plans – a 1-month plan, a 1-year plan, a 2-year plan, and a 3-year plan. Interestingly, the longer the duration, the less expensive the plans become. Therefore, the 1-month plan is expensively priced at $12.99 while the 3-year plan costs just $2.25 per month and you get 3 months free.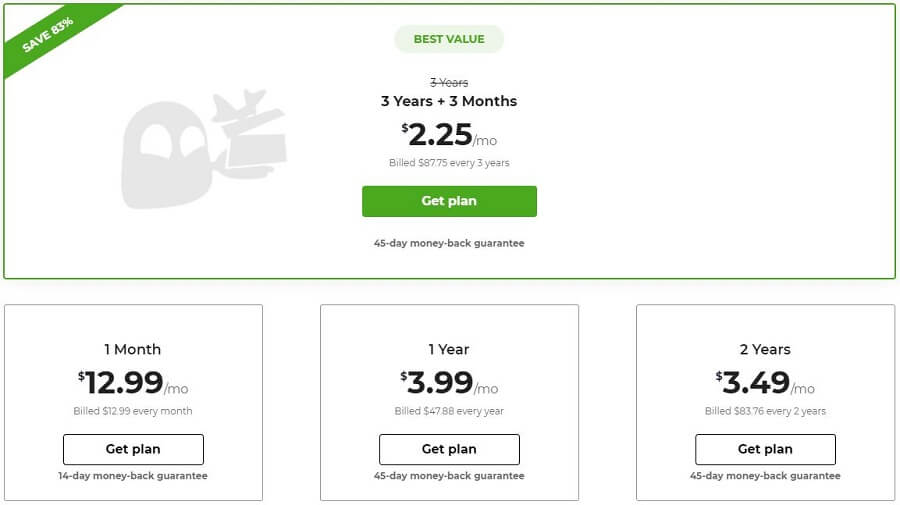 Impressively, while ExpressVPN backs their subscriptions with a 30-day money-back guarantee, CyberGhost covers your purchase for 45 days instead. On top of that, the provider also allows you to connect up to seven devices at the same time. Again, this is more than what ExpressVPN allows.

You probably saw this coming,
CyberGhost
is the clear winner in the pricing category. Not only does it offer cheaper plans compared to ExpressVPN, but it also backs your purchase for a longer period. It doesn't stop there – it also offers more simultaneous connections!
---
Conclusion: ExpressVPN Beats CyberGhost
We've reached the end of this ExpressVPN or CyberGhost duel and we are extremely relieved to have done so. This duel is one of the most difficult and most breath-taking battles we've had to referee, with each provider making solid claims to be the best.
In the end, we had to give it to ExpressVPN, thanks to its overall excellence.
When we say overall excellence, it means there's almost no category where ExpressVPN performs poorly. Whether you want to just use a VPN to watch sport in streaming or you want to surf the internet anonymously, ExpressVPN does everything well.
In the end, it wins in 4 out of 9 categories, which is outstanding. By contrast, CyberGhost only wins 2, and the 3 remaining categories end in a draw.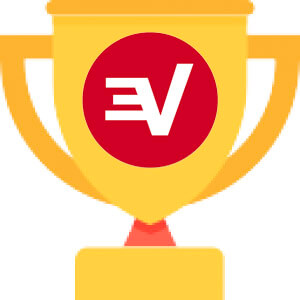 Quentin is the co-founder of the-bestvpn.com. With several experiences as a System and Network Engineer, he is very knowledgeable when it comes to VPN, cybersecurity and the risks of using the Internet nowadays.