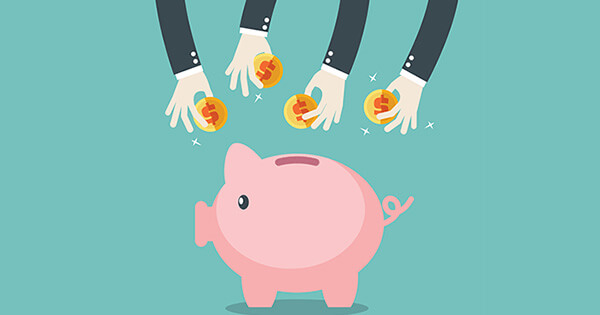 It does not have to cost the earth to enjoy the numerous benefits that a Virtual Private Network offers. For under $3 per month, you can subscribe to a service and take on many benefits. Here we are looking at some of the best cheap VPN providers.
Before going any further, we would like to point out that we are not ranking the VPN providers from the cheapest to the more expensive, or vice-versa. While we have considered the price, we have also considered what that provider offers. This means the cheapest might not necessarily come out on top.
So let us look at whom we consider the top cheap VPN providers on the market.
Our choice of the top cheap VPN providers
There are a number of affordable cheap Virtual Private Network providers out there but we have chosen nine who we think offers great plans with superb features and without breaking the bank.
We have chosen the selection based on price and what the provider offers for what you pay. We have also taken into account the features and benefits available for the price.
All offer good privacy and security tools, great performance and support for a wide range of devices.
1. Surfshark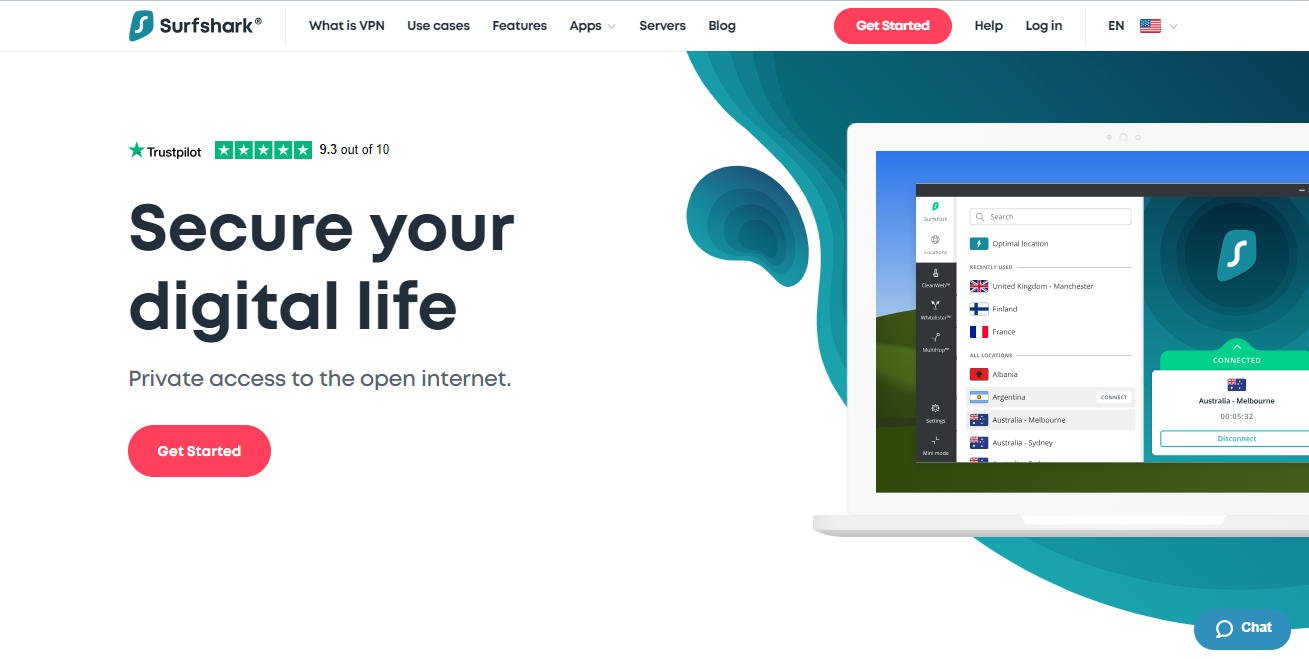 Surfshark offers a 24-month plan that comes in at under $2 per month when you pay upfront, billed every year. Free trials are available on limited devices and all plans are offered with a 30-day money-back guarantee.
The provider offers all the tools you would expect from the best cheap VPN, including the ability for users to mask their IP address and take on one from a server from the provider. Surfshark offers AES-256 GCM encryption. This puts a virtual tunnel between the device of the user and the internet ensuring personal data remains safe.
Surfshark offers a choice of secure protocols, including OpenVPN and IKEv2/IPsec. In addition, the provider offers a Multi-hop feature. Along with this, the provider states users can in some cases improve the speed of the connection.
You will also be able to use a NoBorders mode, as they believe everyone should be able to explore the internet freely and without any restrictions. For instance, countries such as China and Russia where sites and apps such as Facebook, WhatsApp and Instagram are blocked. The provider encourages anyone who wants to use the VPN service in a particular country to contact them via live chat for help.
We believe Surfshark deserves a place among the best cheap VPN providers out there due to the offering affordable plans with superb features.
Anyone who values privacy will enjoy the "Camouflage" mode Surfshark offers. The mode ensures that even the ISP cannot spy on you when connected to one of the servers offered by Surfshark.
To top it off all plans Surfshark provides built-in technology allowing users to surf the web without ads, malware and phishing worries using the CleanWeb tool. Finally, the provider supports a wide range of devices and allows connections to unlimited devices.
PROS:
Value for money
Overall prices
30 days money-back guarantee
24/7 client support
Very good security
Unlimited devices
Enjoy Surfshark from 1,99$/month >
---
2. CyberGhost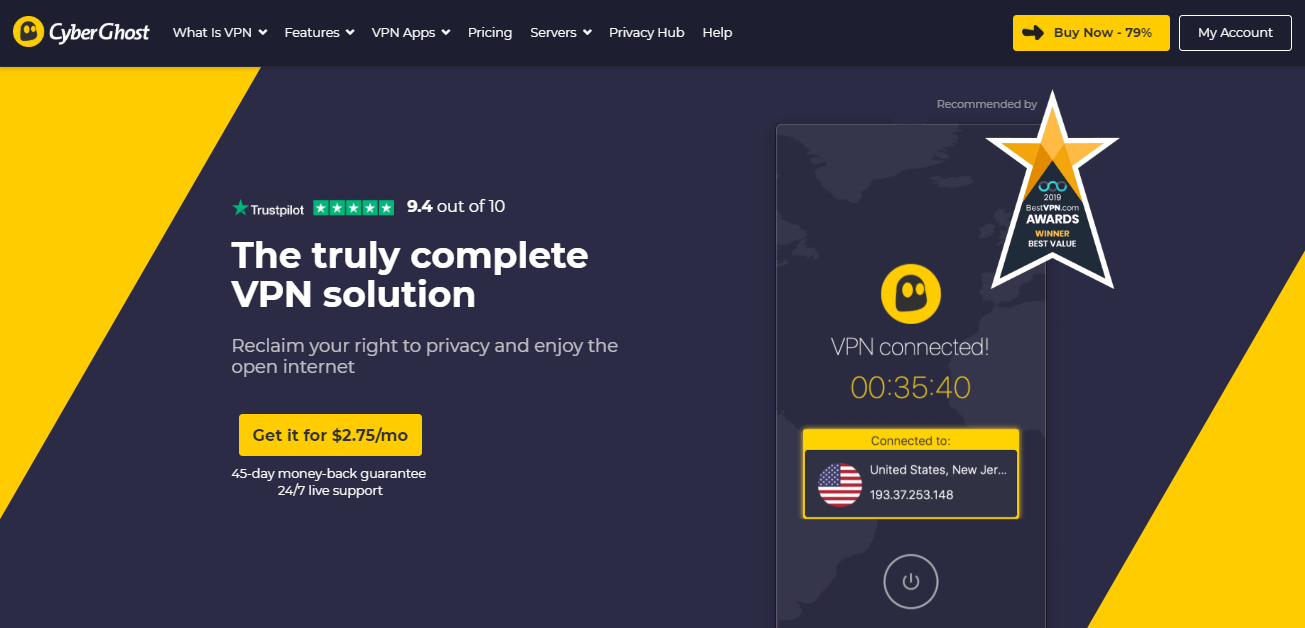 CyberGhost is another worthy contender on our best cheap VPN list offering a three-year plan paid upfront that comes in at a little over $2 per month.
The provider offers more than 15 years of experience packaged up in plans allowing users to by-pass any geo-restrictions and censorship along with remaining secure online. Additionally, there is built-in protection against malicious websites, trackers and ads.
CyberGhost offers access to thousands of servers, with servers having the highest possible speed, along with unlimited traffic and bandwidth. For added security, the provider offers an automatic Kill-switch, DNS along with IP leak protection, various protocols and more.
They offers subscribers the tools needed to unblock streaming services, including US Netflix. The provider makes it easy to gain access to streaming websites and portals at just the touch of a button, offering one-click support for Netflix, YouTube, BBC iPlayer, HBO and more.
Along with this, the VPN can be used to get a new IP address to play games online that are region blocked, along with making savings on hotel rooms and flights.
The provider also offers apps for many devices with apps being easy to use, allowing up to seven connections simultaneously and have a strict no logging policy.
PROS:
Cheap 3 years plan
45 days money-back guarantee
Really good client support
No log files
7 simultaneous connections
CONS:
Does not work in China
Some bugs on the iOS application
Enjoy CyberGhost from 2,75$/month >
---
3. NordVPN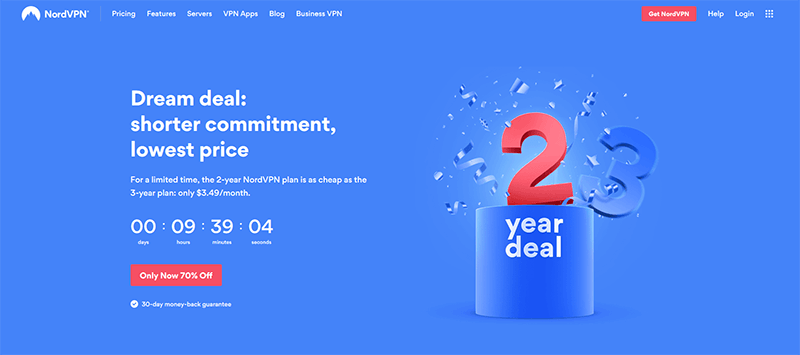 NordVPN is another respected name on our list of the best cheap VPN providers, offering plans that come in at under $4 per month when paid up-front.
The provider offers apps for a wide range of devices with all plans packed with plenty of features. NordVPN offers cutting-edge technology allowing users to protect against malware, along with hackers.
NordVPN offers Military grade AES-256 encryption, with support for numerous protocols, such as OpenVPN and IKEv2/IP Sec. The provider offers users access to many thousands of servers in many countries worldwide.
The provider takes pride in offering a security suite with the name of Cybersec. This provides users with built-in ad blocking and malware protection.
Another feature offered is SmartPlay technology. This technology provides access to some of the biggest streaming platforms online without the subscriber having to take additional steps.
All plans come with unlimited bandwidth and speed, while the provider offers support for Torrent software with dedicated IPs and servers for P2P sharing. The provider takes anonymity very seriously with a strict no logging policy making them a great addition to our best cheap VPN providers list.
NordVPN also offers double VPN for twice the privacy, which means users take advantage of double the encryption to safeguard against cyber threats and online tracking.
The provider is a great addition to our list of the cheapest VPN providers on the market.
PROS:
Double VPN
Strict no-log policy
5800+ servers
Servers optimized for torrenting
Easy-to-use application
CONS:
1 month plan is expensive
Speed from time to time
Enjoy NordVPN from 3,49$/month >
---
4. VeePN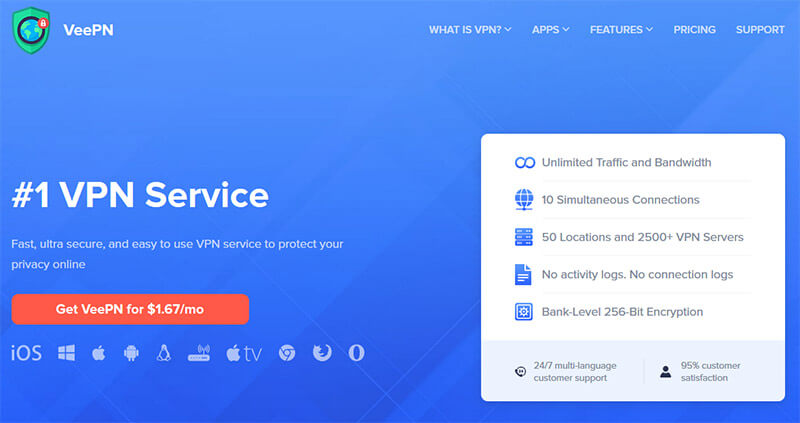 VeePN offers a range of plans with the cheapest of them coming in at under $2 per month when paying for a five-year plan upfront.
The provider offers access to thousands of servers in numerous locations around the world, with servers being fast and secure. Servers offer unlimited bandwidth along with speed, this allows users to take full advantage of streaming in HD without stuttering or restrictions. VeePN holds servers privately.
They also offers plenty of security features for users to keep data safe online. Along with users being able to mask the IP address of a device, users also have the security of DNS leak prevention and military-grade encryption.
Other benefits offered by the provider include a Kill Switch to disconnect from the internet in the event the server disconnects and a strict no logging policy.
Combine all of the above features with a range of apps available for many devices and VeePN is a good choice among the best cheap VPN providers out there.
PROS:
10 simultaneous connections
Great encryption
Decent speeds
2500+ servers
CONS:
Support is slow to answer
Application for Windows
Enjoy VeePN from 1,67$/month >
---
5. ZenMate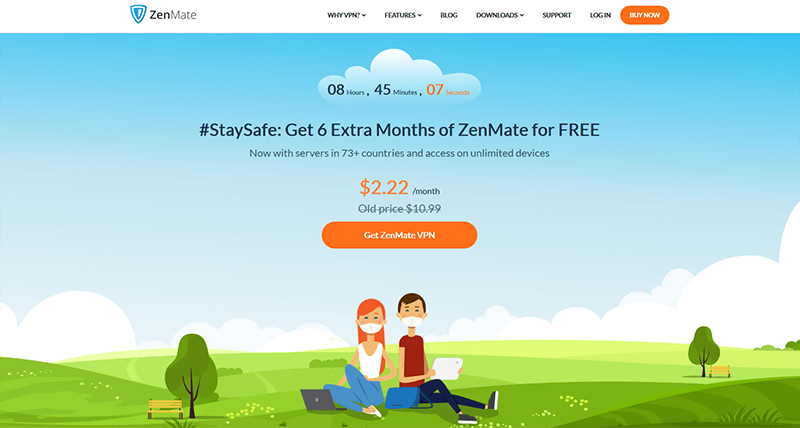 ZenMate offers advanced security along with a guaranteed no logging policy that should keep anyone who considers anonymity a big issue pleased and at just over $2 per month with a two-year plan.
The provider offers access to a huge number of servers located around the world in many different countries and servers are fast. Whether you want to unblock websites such as US Netflix to stream content in HD or you want a VPN for protection online, ZenMate is well worth considering.
ZenMate supports numerous devices with apps that are easy to install and use and up to five devices can be used at the same time.
They also takes pride in the fact that no logs are collected. 360-degree protection is offered and one-click is all it takes to connect to one of the servers. All of the above ensures this is a cheap VPN provider worthy of your consideration.
PROS:
Works with Netflix
Many devices supported
Kill-Switch fonctionnality
Free version
CONS:
Located in Germany
Customer support
Enjoy ZenMate from 2,22$/month >
---
6. PrivateVPN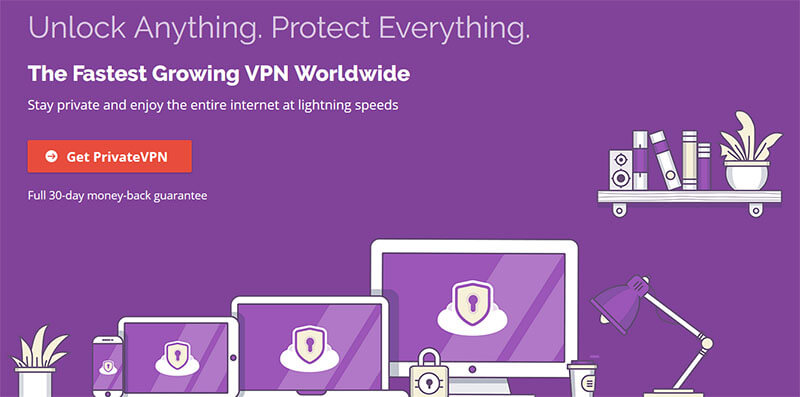 PrivateVPN makes it onto our list and the provider claims to be the "fastest growing provider worldwide".
For just a few dollars per month, you can unblock content that is geo-restricted. Not only this but users can do it easily and quickly in just a few clicks. Server speeds are fast and reliable.
This means no buffering or waiting for a connection. PrivateVPN offers unlimited speed and bandwidth. This makes the provider a great choice for streaming videos in HD.
PrivateVPN supports numerous devices. The provider offers a one-click set-up for Windows PC, Mac, Linux, Android and iOS. They allows up to six simultaneous connections at the same time so other family members can use the apps.
The provider offers a military grade 2048-bit encryption shield to keep your data safe and secure from hackers. The same applies to ISPs and even the government. Along with this PrivateVPN offers IPv6 leak protection. This ensures that data is safe even in the event that the VPN connection drops.
PrivateVPN supports anonymous Torrenting and is P2P friendly. The provider also offers at least one open port, something that is essential when using Torrents.
PROS:
Easy to install and use
Torrenting is allowed
Works for Netflix US/UK
50+ countries covered
CONS:
Inconsistent speeds
14 Eyes jurisdiction
Logging policy
Enjoy PrivateVPN from 2,88$/month >
---
7. PureVPN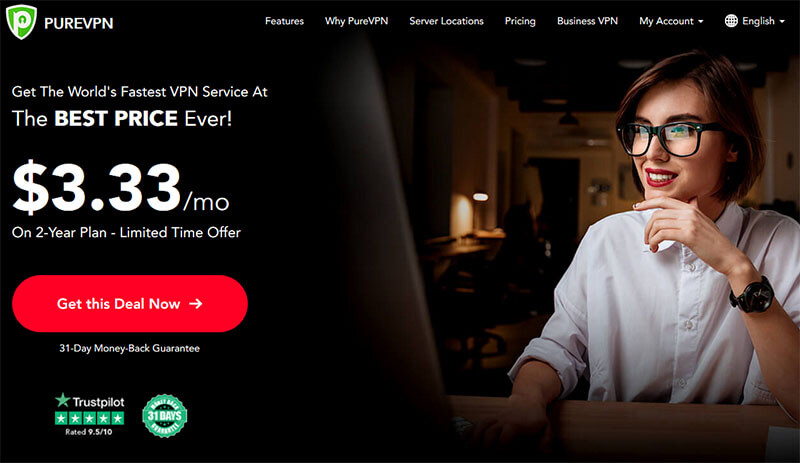 PureVPN is another great addition to our list of the top cheap VPN providers. The provider claims to be among the fastest VPN service.
The provider is a good choice whether you want to unblock and stream content, remain secure online, share files on Torrent sites or simply want to remain anonymous online.
PureVPN includes P2P protection in plans. This is by way of an add-on that can identify and block malware and viruses in files that are downloaded.
They are not required to store any data so it is a great choice of anyone who takes privacy very seriously. The provider offers encryption for data security along with an Internet Kill Switch in case the server drops the connection. Split tunnelling is available so users can choose which data to allow through the ISP and VPN connection.
PureVPN offers access to thousands of servers from around the world, with servers dedicated to offer superb speed. There are no data limits along with unlimited bandwidth so you do not have to worry about stuttering when streaming content in HD.
The provider makes connecting to a server on the most popular devices very easy in 60 seconds with just a single click. There is no coding or having to undergo a complex set-up.
Apps are available for a wide range of devices including Windows, Mac, and Android, iOS, Routers, Amazon Firestick, Now TV Box, Xbox and more.
PROS:
Very cheap plans
Works on most devices
Lots of servers and countries covered
Torrenting is allowed
CONS:
Speeds are very inconsistent
DNS Leaks
Not convinced about the client support
Enjoy PureVPN from 3,33$/month >
---
8. Trust Zone

TrustZone is branded as the "truly anonymous" VPN. Users are able to surf the internet anonymously along with stopping ISPs from tracking. Plus benefit from privacy all-round.
The provider has no restrictions on P2P traffic. Both unlimited speed and bandwidth is offered. Trust Zone is a good provider among our list of the best cheap VPN providers for streaming.
TrustZone is also a good choice for anyone who wants to remain completely anonymous. The provider is located outside of the 14 Eyes Countries in Seychelles. This means no logging or even asking for any personal details.
Ton conclude, it also has thousands of servers based around the world, including many servers in states around the USA and Europe.
PROS:
Strong encryption and security
Torrenting allowed
Really afordable
Free trial
CONS:
Does not support that much devices
Client support
Speeds
Number of servers
Enjoy Trust.Zone from 2,33$/month >
---
9. Ivacy VPN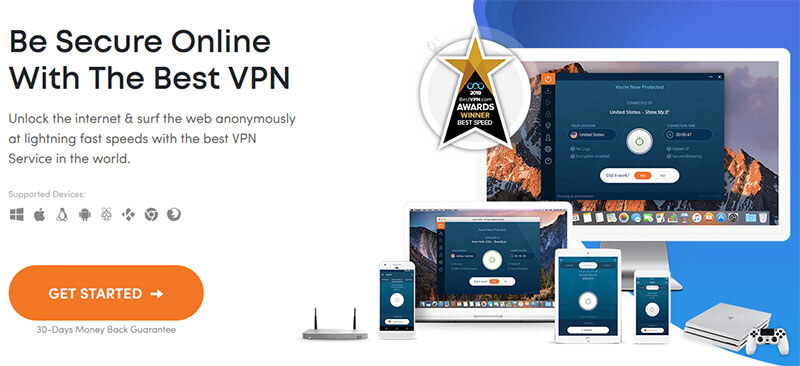 Ivacy VPN is another provider that will not break the bank allowing users to surf the internet and web anonymously at breath-taking speeds. Plus the provider offers unlimited bandwidth. This is perfect when streaming HD content and you want to avoid buffer free content without any speed throttling.
The provider offers access to foreign content that is blocked due to geo-restrictions. Along with supporting numerous devices and up to five simultaneous connections at the same time.
For safety and security, Ivacy VPN offers 256-bit encryption. This ensures users remain secure online whether connected at home or on public Wi-Fi.
At just over $2 per month when taking out a two-year plan, the provider deserves a place among the best cheap VPN providers offering a large range of features.
Features include virus protection, smart connect, Internet Kill Switch, P2P support, support for Kodi and advanced protocols.
To top it off Ivacy VPN offers IPv6 leak protection ensuring third parties cannot keep a track of online activities. The provider also protects against DNS leaks by encrypting the channel along with various protocols including IKEV, L2TP and TCP.
PROS:
Really cheap pricing
Easy to install and use
5 simultaneous connections
Lots of VPN protocols are compatible
CONS:
Unclear money-back guarantee
Five Eyes jurisdiction
Cannot unblock Netflix
Number of servers
Enjoy Ivacy VPN from 0,99$/month >
---
Uses of a VPN
There are many uses of a Virtual Private Network so it can be a very valuable tool for anyone that spends time online.
Here we take a close look at some of the popular ways cheap VPN providers can be used. The best thing about taking out a subscription is that users can take full advantage of any or all of the benefits, as and when needed.
Remaining secure online
One of the biggest advantages to a VPN is its ability to keep you safe online when browsing the internet.
Many people today choose to undertake banking and shopping online. Both of these involve debit and credit card numbers along with bank account numbers. Without a Virtual Private Network, you might as well have someone standing watching you type in your numbers over your shoulder.
With a VPN installed, your personal details will remain safe and secure. You connect to one of the servers offered by the provider and a virtual tunnel is placed between the internet and your computer.

Any data you enter is encrypted before it goes out onto the World Wide Web. This includes credit and debit card information along with bank details. If anyone should come across your information, they will be unable to read it. The information is only decrypted once it reaches its destination.
Anonymity online
It might come as a surprise to you to find out that even your ISP can spy on what you are doing online. If you reside in a country with high censorship and stream banned content in the country, your ISP can find out. This could result in a fine, your internet being reduced or stopped and/or perhaps even a day in court.
Along with providing protection by masking your IP address and providing you with an alternate one, a VPN helps to provide protection. This allows you can speak freely online.
In certain countries, saying the wrong thing or reporting the wrong information on social media and forums can lead to big trouble. In some countries, it can lead to huge fines and even spending time in jail. With one of the cheapest VPN we've listed, you remain anonymous at any time.
Overcoming restricted content
A VPN comes in very handy if you have subscribed to streaming platforms such as Netflix and then go on a trip abroad. Netflix is not available in all countries. Even those where it is available you will not be able to connect to the content from your own country.
The content you can see depends on your IP address as all countries have a range of IP addresses. When you visit Netflix or another streaming portal or website your IP address is picked up and you are directed to the local site.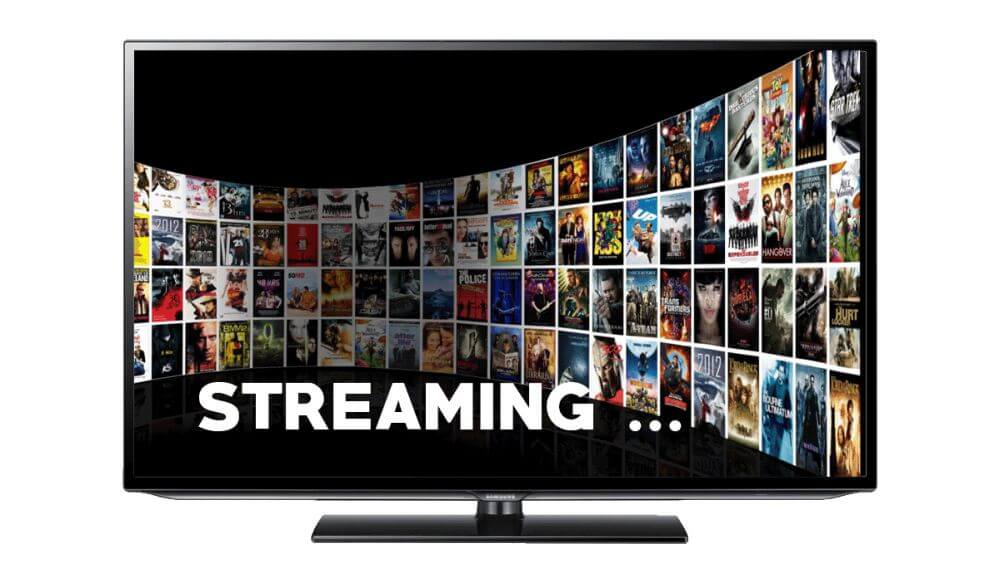 To get around this you can sign up with one of the cheap VPN providers on our list. Once signed up connect to a server to take on an IP address in the country of your choice. By doing so, you can overcome the restrictions. This leaves you free to stream any content or view any website wherever you are in the world.
This not only applies to watching and streaming Netflix. It also applies to any streaming platform, website or apps that are banned in certain countries.
Savings money
It is even possible to save money by using a Virtual Private Network when booking hotel rooms, car rental and flights online. The prices shown on comparison websites depend on your IP address. Therefore, if you connect to a server in a state or country where the cost of living is low, you should be offered cheaper quotes.
Torrent downloading
Another way to use a VPN is for Torrenting. Torrenting in itself is not illegal providing you are not downloading copyrighted material. Your ISP keeps a track of what you do online and they can find out if you are downloading copyrighted material online. The first course of action is to send out a warning.
If you continue downloading this way, they may restrict or stop your internet service. The worst case, you could end up with a fine or be handed a jail sentence.
A quick guide to using a VPN
So, once you have chosen one of the best cheap VPN providers from our list you can check out our quick guide below to find out how simple it is to mask your own IP.
Sign up with the provider of your choice
Choose a plan, either paid month by month or yearly, the latter being the cheapest option
Choose, download and install apps for devices
Launch the app on your device and sign in
Choose a server from the list and connect to that server.
You now have the benefit of having an encrypted tunnel between your device and the internet. Along with this, your own IP address is masked and you take on one from the server to which you connected.
You can now log in to any restricted website, browse the internet knowing you have security. Alternatively you can Torrent websites with peace of mind that the ISP will not be able to watch your movements online.
To summarise
We have shown you some of the top cheap VPN providers out there. All offer a great level of service and numerous benefits without breaking the bank. All offer what is needed to mask your IP address and take on one from a server anywhere in the world offered by the provider. This allows you to remain anonymous online along with gain access to savings and overcome geo-restricted content.
A plan also puts a virtual tunnel in place which all your information travels down and is encrypted before going out onto the internet. This ensures it is kept safe from hackers and prying eyes, including your ISP.
So, what are you waiting for? Sign up with one of our chosen cheapest VPN providers and enjoy all the benefits offered by a Virtual Private Network!
FAQ
💰 What is the best cheap VPN?
In our opinion, the best cheap VPN at the moment is Surfshark. With this provider, you will have a great quality service … for only $ 1.99 / month.
Right after, we recommend CyberGhost and NordVPN which are a little more expensive per month, but which also offer an excellent VPN service.
❓ Is getting a VPN worth?
It depends on your needs but in many cases the answer is YES!
Whether it's to improve your online anonymity, unblock content and geo-restricted streaming platforms, or download torrents anonymously, having a VPN by your side is a really good thing!
📆 Can I pay for a VPN monthly?
Obviously but be aware that by doing this you will not get the cheapest VPN. Indeed, to get the best possible prices, you will have to commit to 1, 2, or even 3 years.
🔎 Is there a free unlimited VPN?
It would be wonderful but realistically it is clearly not possible. There is simply no completely free and unlimited VPN in terms of functionality. If you don't want to go broke, you should go for a cheap VPN like Surfshark or CyberGhost.