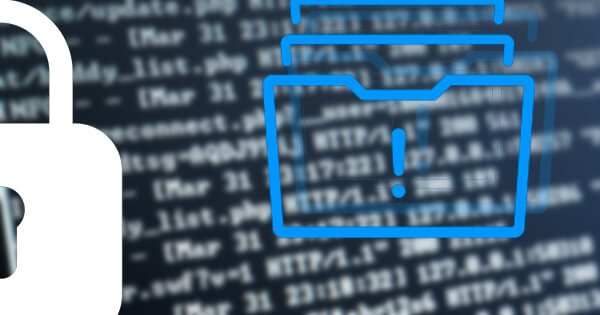 One of the many things offered with a Virtual Private Network is anonymity. People can hide behind the tunnel provided and not even the ISP knows what they do online. That is if you chose from the VPNs that do not keep logs. Therefore, we have chosen some of the best providers with a no-log policy. This means you do not have to go hunting around for one.
Along with this, we are also noting some Virtual Private Network providers that do keep logs. You may be surprised, as many of them are among the most popular ones out there. Of course, even the best free VPNs can keep logs too, so be aware of this.
Ranking of the best VPNs that don't keep logs (in 2023):
ExpressVPN
NordVPN
CyberGhost
Surfshark
VyprVPN
Why VPNs That Do Not Keep Logs Are Important?
If you value your anonymity or you want to download anonymously while keeping your online activities to yourself, taking out a subscription with a VPN that does not keep track of what you are doing is essential.
It is important because, if the provider keeps logs of how you use the service, it may be asked by governments or law enforcement to hand over those logs.
In the first instance, this means that you are, in fact, not anonymous online. Worse still, if you have been doing something illegal, such as downloading copyrighted material, the records show it. In this case, you'll really want to keep your IP address secret.
Providers in certain countries do keep logs. This includes any countries based in 5 Eyes or 14 Eyes. Within the Five Eyes, the countries involved in the agreement include the UK, USA, Australia, Canada, and New Zealand.
These countries share intelligence with each other. As they share information, participating countries can get past their own surveillance laws. What this means to the VPN user is that the government may be allowed to watch over people in other countries but not their own.
With sharing in place, the government may spy on the citizens of each other's countries and share what they find.
The "14 Eyes" is a reference to extended nations. This includes Belgium, France, Denmark, Norway, Germany, Italy, Sweden, Netherlands, and Spain. All of the countries share intelligence in various ways.
So, if you want to be sure that the provider does have a strict no-logging policy in place, you might want to avoid Virtual Private Network providers based in any of the countries under the 5 and 14 Eyes agreements.
VPN Providers That Do Not Keep Logs
So, now that you understand the importance of choosing a provider that is conscientious about anonymity, let us take a look at our choice of providers.
1. ExpressVPN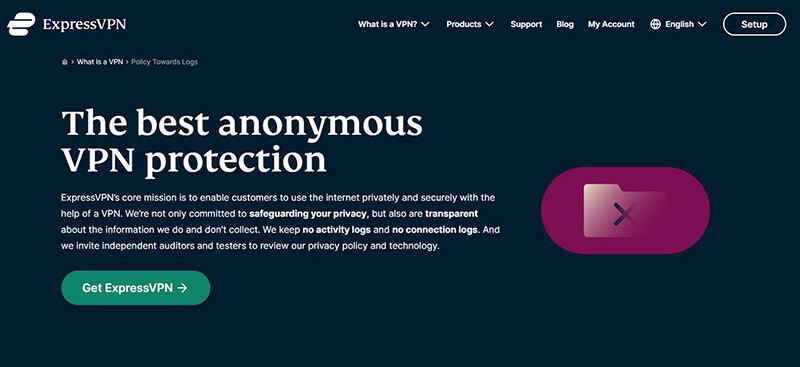 ExpressVPN is top of our list. This is a premium provider that does not keep logs, along with offering numerous benefits and features with security in mind. The provider has headquarters in the British Virgin Islands. This means that they are outside of the 5 Eyes and 14 Eyes countries.
ExpressVPN takes pride in not keeping traffic logs. Along with this, it does not monitor the activity of users.
One of the core missions of ExpressVPN is allowing users to use the internet in total privacy. This means that the provider does not keep a history of the users' browsing, metadata, or destination of the traffic.
For the user, it means that logs do not exist, so even if the government or authorities asked them to share, they would not be able to do so.
In July 2023, ExpressVPN revealed audit results undertaken by PwC. The provider received praise for its no-logging practice.
ExpressVPN offers tools that hide your IP address. The tools mask your true location ensuring anonymity. To do this, users connect to any one of the thousands of servers around the world in numerous countries. One tool the provider offers for anonymity online is a Network Lock Kill Switch.
This ensures that, if the connection is lost, there is a block on internet traffic.
Another advantage to ExpressVPN is the fact the provider has ultra-fast servers with unlimited bandwidth. Along with this, shared IP addresses are used and are not linked to your activity online.
The provider has supported internet privacy for all since 2009. ExpressVPN helps to protect anonymity, freedom of speech, and online privacy. Even signing up for a plan can be anonymous. The provider allows payment by Bitcoin and all users need is an email address.
PROS:
Top-notch security
Unblocks Netflix, Amazon Prime Video
Strict no-log policy
Client support 24/7/365
30-day money-back guarantee
Easy-to-use applications
Stay anonymous with ExpressVPN >
---
2. NordVPN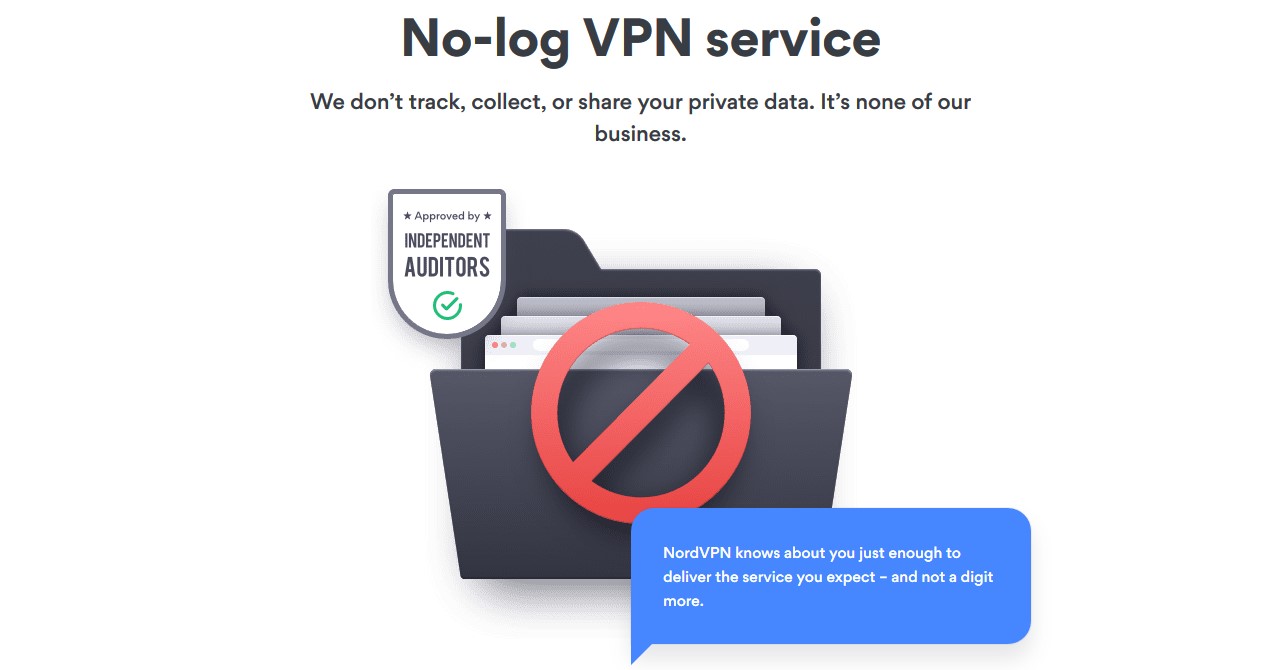 NordVPN makes it second onto our list of the best VPNs that do not keep logs, with headquarters in Panama. The provider also underwent an audit by PwC, which was favorable. The audit showed that the provider's description of their no-logging practices is accurate and fair.
Along with this, NordVPN does not log any incoming/outgoing IP addresses, or connection dates/time users spend online. The provider does not log the data used and transferred, which servers are used, websites visited by users, or files downloaded.
As NordVPN does not spy on users, it has nothing to share with anyone, even if asked to do so.
The provider accepts cryptocurrency and sign-up by email ensures that users can sign up without leaving a trace. NordVPN also offers different layers of security to ensure users remain anonymous, including Double VPN and Onion over VPN.
NordVPN provides access to thousands of servers located in many different countries around the world. Connect to any server and mask your IP address while you take on one from the server of your choice. If privacy and anonymity are your concern, the provider is a good choice, as it doesn't keep logs.
PROS:
Many useful security features
Company based in Panama
Strict no-log policy
Servers for torrenting
Apps for all platforms
CONS:
Expensive short-term plans
Occasional connectivity issues
Leave no trace behind with NordVPN >
---
3. CyberGhost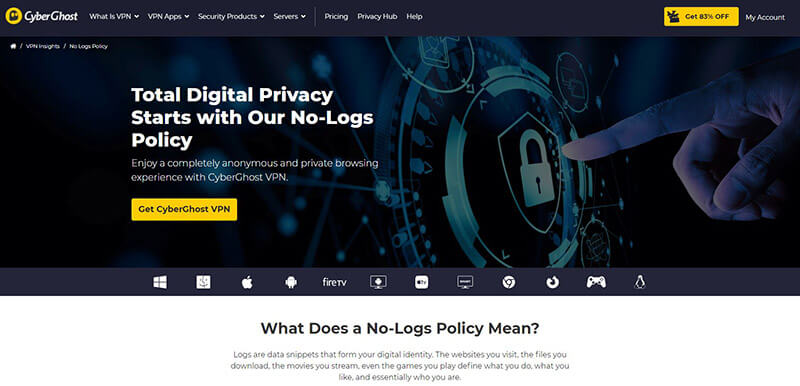 Romania is where CyberGhost is located. This ensures that the provider is out of watchful eyes, making it a good choice for anyone wanting to avoid spying.
The provider does not log IP addresses, assigned servers, login, or log-out information, account data, or traffic data. CyberGhost also has a strict no-logging policy regarding messenger and video chats, telephone calls, or any other communication.
CyberGhost offers access to 7,400 servers around the globe. The independently-operated servers offer supreme data protection.  This is thanks to the "NoSpy" data center of the provider, to keep data safe and isolated from third parties.
As such, CyberGhost controls and operates the servers, therefore, reducing the risk of interference from external sources. The servers are outside of the 14 Eyes and 5 Eyes jurisdiction with data encrypted using 256-bit AES encryption.
PROS:
No logging
Company based in Romania
More than 7,400 servers
45-day money-back guarantee
90 countries covered
Dedicated streaming/P2P servers
CONS:
The application can be hard to use for beginners
Not usable in China
---
4. Surfshark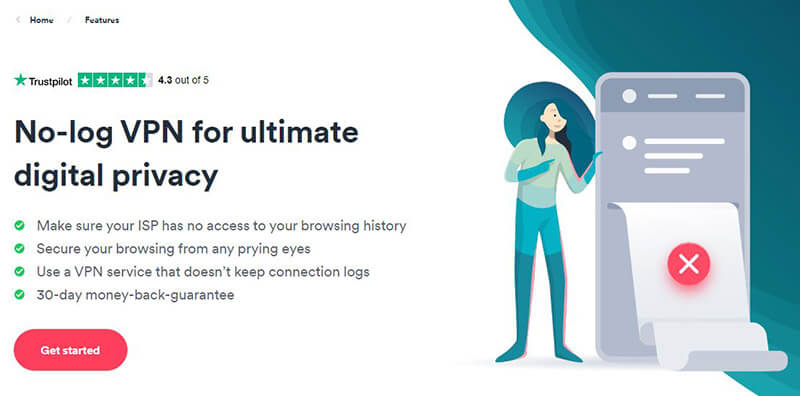 Surfshark is located in the British Virgin Islands and does not keep logs. The no-logging policy of the provider includes browsing history, IP address, and the amount of bandwidth used, session information, connection, or traffic.
This means that not even the VPN provider knows whether you have used the service you purchased from them or not. With no logs, they cannot pass any information on, even if asked to do so, as there is nothing to pass on.
The only personal information collected by Surfshark is the user's e-mail address, order history, and some basic billing information. However, as they are outside of the 5 Eyes and 14 Eyes jurisdiction, users do not have to worry about information being passed on.
Along with offering servers located around the world to mask the users' IP address, the provider offers a Kill Switch and Private DNS with leak protection. Besides, Surfshark offers a Camouflage mode, Multi-hop to connect to servers in multiple countries, and AES-256-GCM encryption.
If you're looking for affordable VPN providers that do not keep logs, you might want to check out Surfshark.
PROS:
No-logs policy audited by Cure53
WireGuard support
Kill Switch
Company based in the British Virgin Islands
Intuitive apps
---
5. VyprVPN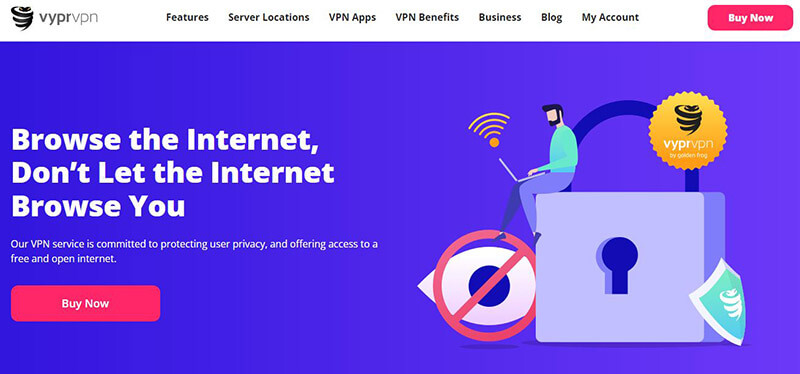 VyprVPN is located outside of prying eyes, which is, in this case, in Switzerland. The provider has a zero-logging policy and is the first VPN to get an external audit from Leviathan Security.
The provider does not log IP addresses, connection, traffic, content, or communication when using the service or any DNS requests. VyprVPN helps to protect the privacy of users by offering numerous features.
The provider also offers a Kill Switch in case the connection drops, secure DNS, multiple encryption protocols, and more. It does not share any data with any third parties and takes the independently-audited no-logging policy seriously.
VyprVPN combats censorship to offer an open internet experience to users thanks to the "Chameleon Protocol", with its users gaining access to blocked streaming portals and websites without any government restrictions. The provider owns servers that are fast and reliable, based around the globe in 70 or so countries.
PROS:
Based in Switzerland
Works with Netflix
Kill Switch
No DNS Leaks
Simple apps for all platforms
CONS:
Not the best speeds
Small server network
---

Well-Known Providers in Unfriendly Jurisdictions
It may surprise you that some of the most well-known VPN providers keep logs about the use of the service offered.
Below are some of the many providers that actually log and/or that are based within the 5 Eyes and 14 Eyes countries. However, if anonymity is a concern, you may wish to give them a miss.
1. IPVanish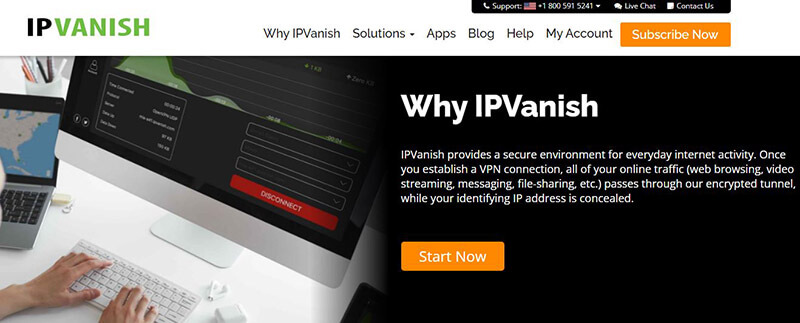 IPVanish is in the USA, which is one of the countries within the Five Eyes agreement. With this in mind, anyone who takes their privacy and anonymity seriously might want to give them some consideration.
The provider claims to have a no-log policy and does not log traffic or use of the service offered.
However, for the simple fact that the provider has its base within the USA, it may be possible that they would have to hand over details of users if asked to do so. With this in mind, we have included the provider in the list of those who may hand over logs.
2. Private Internet Access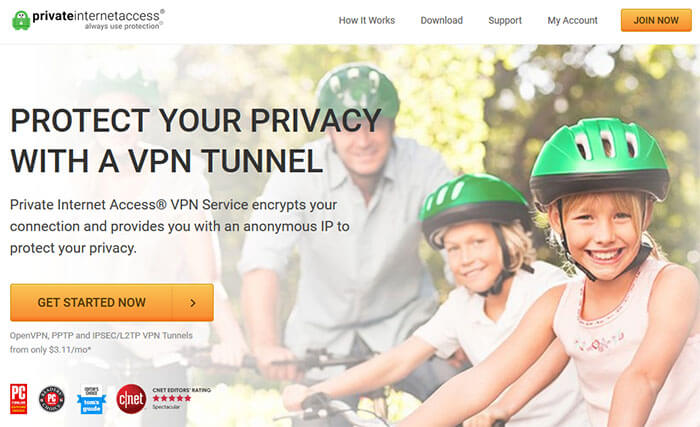 Private Internet Access hails from the USA, which is actually one of the founding members of the Five Eyes. This should be of some concern despite the provider insisting on a no-logs policy is in place.
To be honest, PIA VPN proved its no-logging practices several times, so in this regard, it's one of the best no-logging VPNs you can get.
Again, for the fact that the provider is based in the USA and stores logs, we have included them in the list of providers that may log, but for this exact example, it's highly unlikely.
3. HideMyAss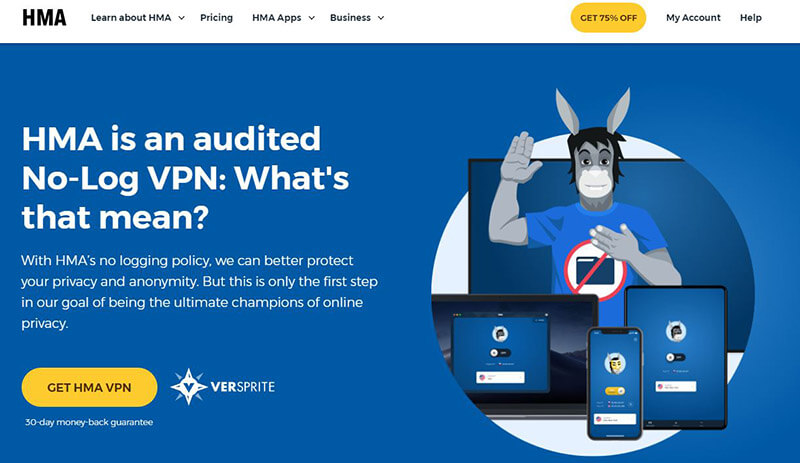 HideMyAss is from the UK. However, this is one of the countries belonging to the Five Eyes agreement that share data. The provider states a no-logging policy is in place, however, that wasn't the case some time ago.
The reason we put HideMyAss on this list is that it had some… well, rough situations in the past. It helped the FBI apprehend a few suspects by providing connection logs and generally speaking, wasn't a no-logging VPN. That all changed a few years back when HideMyAss switched to a no-logging business model.
From that moment, HMA VPN became a much safer provider and is a true zero-log VPN. However, its UK jurisdiction is still behind the VPN and it openly admitted that it would, if needed, share the required information with the UK authorities.
Of course, we're talking about logged info that should be minimal, according to the provider.
4. Hotspot Shield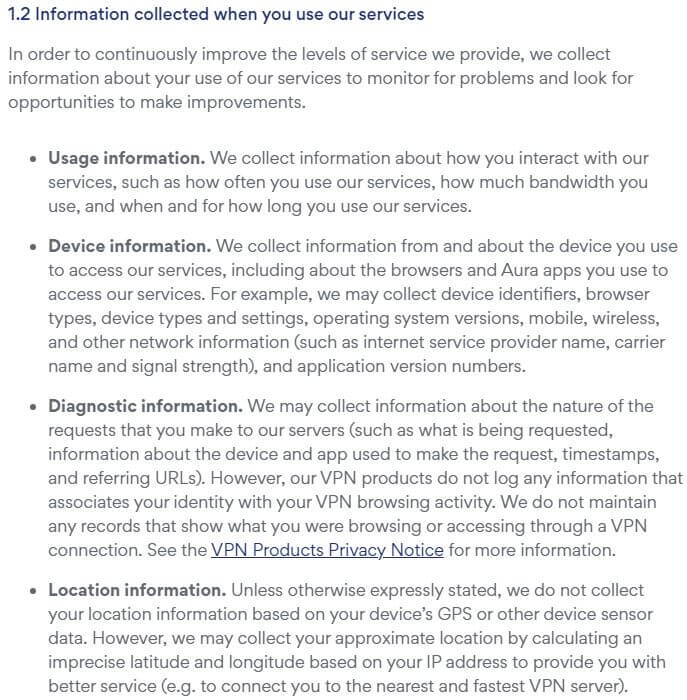 Hotspot Shield is in the USA so if you are looking for a VPN provider offering total anonymity online this might not be the perfect provider. Unlike many of the providers that do not keep logs, users cannot sign up anonymously using Bitcoin.
The only options are credit cards or purchasing via PayPal.
Hotspot Shield claims not to store IP addresses over a long period. However, the provider does collect aggregate data about the websites users have visited along with the apps used. This is supposed to be for troubleshooting or analytics.
Along with this, the provider collects data such as the OS version you use, hardware model, language, wireless network, browser type, and mobile network. This is a lot of information collected about the user.
The provider did state that the company could not provide information to governments about websites users visited. However, being in the USA, this is one of the countries under the Five Eyes agreement.
Anyone who wants total anonymity online might want to give the provider some serious thought before signing up.
5. VPNHub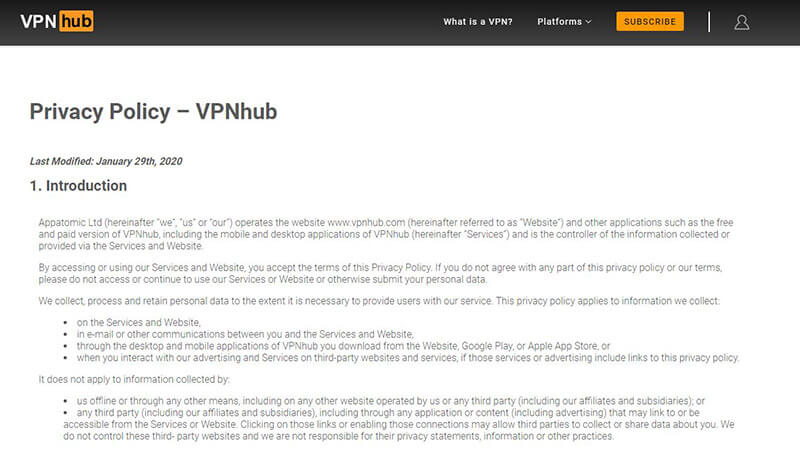 VPNHub is one of the few Virtual Network Providers that claim to have a no-logging policy.
However, the provider is on somewhat shaky ground in regards to privacy and lack of transparency, which is going to put people off who value anonymity.
Another thing that may put people off is the fact that users have reported the servers not working in many countries. This includes China, Cuba, North Korea, Iran, Sudan, Egypt, and many others.
However, as there are so many other choices of providers out there that have no-logging policies, you might want to look elsewhere.
In Summary
We have shown you our top choices of the best VPNs that do not keep logs, so there should be one suitable for you. We have also revealed some of the top providers that claim not to log.
The providers we have chosen offer numerous benefits and features. Anyone who wants access to some of the fastest servers out there, with thousands of servers around the world, all optimized for speed and reliability, might want to consider ExpressVPN.
Sign up for the safest option: ExpressVPN >
Surfshark, CyberGhost, or NordVPN however, are providers you might want to consider if on a tight budget. These providers offer numerous security features and have a strict no-log policy.
All providers on our list provide access to apps for various devices for anonymity and security. All offer encryption and masking of IP addresses, along with providing access to thousands of worldwide servers. However, there are many more features we talked about that will, I'm sure, going to be useful to you.
So, have you decided which of the best VPNs that do not keep logs you are going to sign up with?
FAQ
? What are the logs?
Logs are the data that VPN providers (among others) store that relate to how you use their service. It should be noted that there are two types of logs: the first are the usage logs. They will concern the sites you visit, the IP addresses used, and stuff like that.
And then, there are the connection logs that include dates, times, connection data, and sometimes IP addresses.
This is why you must, at all costs, try to use a VPN that does not keep any logs. This is, for example, the case with ExpressVPN, CyberGhost, or NordVPN.
? Can I be tracked if I use a VPN?
You should know that even if you use a VPN, you will never be completely anonymous. However, with a good VPN, you can actually greatly limit the surveillance imposed. For example, your ISP will not know what sites you visit, what you download, etc.
? Are free VPNs storing logs?
Yes, the vast majority of completely free VPNs keep logs about you and your Internet usage. Many do not hesitate to resell this information to third-party companies
? Which VPN does not keep logs?
There are still quite a few VPNs that are concerned about the privacy of their users, and therefore, do not keep logs. This is for example the case of ExpressVPN, NordVPN, CyberGhost, Surfshark, or even VyprVPN.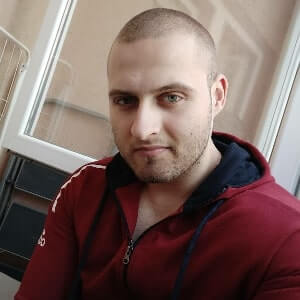 A professional writer with a Master's degree in Mechanical Engineering. Since his youngest age, he loves everything related to internet, technology, fitness, games, and dogs! He joined our team in order to bring his deep knowledge in security services, among which VPN is of course a key component.