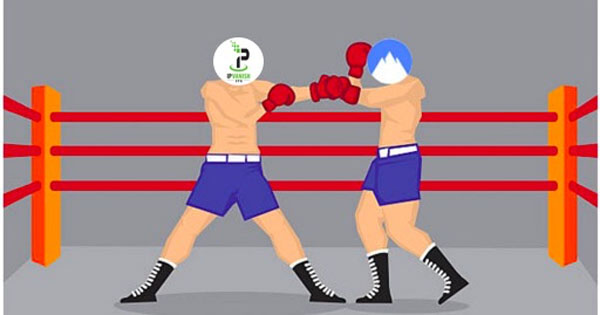 Today we are looking at two popular VPN providers, but which will come out on top : IPVanish or NordVPN? The pair will be going head to head in a long drawn out battle covering numerous categories to discover the overall best provider out of the two. If you are wondering which of the two to choose, we have made things very easy for you as we have not left any stone unturned. Our thorough check and detailed analysis will leave you in no doubt, as we will proclaim the ultimate winner.
The applications and ease of use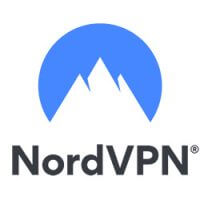 The first thing any reputable VPN provider should offer is a range of apps for different devices and NordVPN does not disappoint.

Along with offering standard apps such as those for Windows PC and macOS, the provider also covers smartphones and tablets running on Android and iOS.
NordVPN also supports router installation, browser add-ons, Android TV and more.
All apps are easy to download and install with the provider offering tutorials for apps and routers that need manual installation.
Up to six devices can be connected and used at the same time. Which is more than enough for all family members!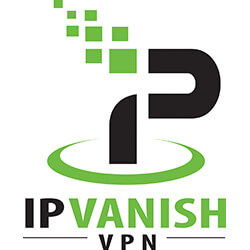 IPVanish also offers a range of apps for various devices. Standard devices supported by the provider include Windows and macOS.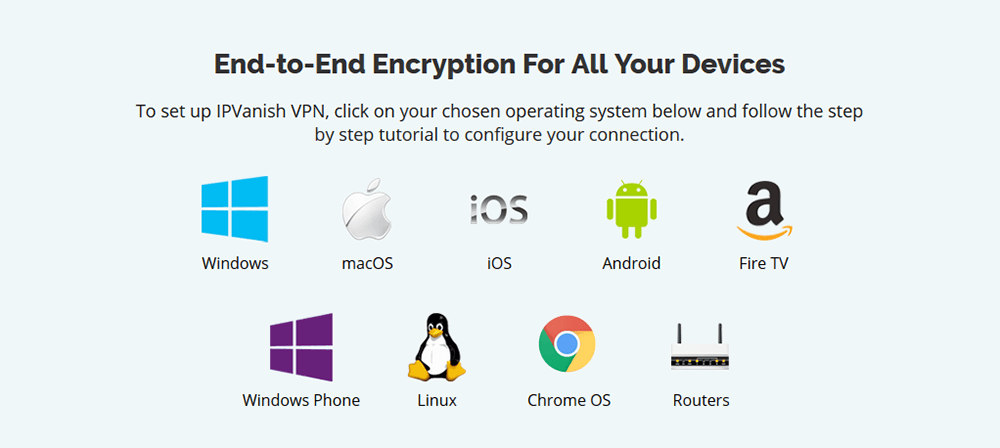 The provider includes Android and iOS on the list so you can install the VPN service on any tablet or smartphone running either of the operating systems.
IPVanish also supports routers along with apps for Linux, Chromebook and browsers.
Apps are available to download from the website or links are given and tutorials are available for installation.
A single plan can be used on up to 10 devices at the same time, which comes in useful in multiple device homes.

While this round is well fought out between the two, NordVPN just takes the lead and comes out as the winner thanks to supporting a huge number of devices and offering plenty of help and advice for manual installation.
---
IPVanish or NordVPN: which one is the fastest?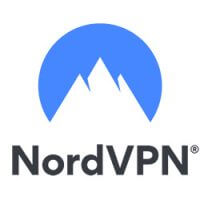 A good VPN has to be able to offer speed and stability and NordVPN is the one who certainly does as you can see from the results below.
Without VPN (we were located in London) :

EU Server (Paris) :


US Server (New York) :

Asia Server (Hong Kong) :


The speed of the servers is good enough to stream in HD without buffering and stuttering. Servers are reliable and there are thousands to choose from in all corners of the world.
There is bound to be a slight drop in speed when using a VPN compared to not so this is expected. However, in testing, the speed of NordVPN was excellent.
NordVPN is among the most stable of providers out there with a 99.9% uptime.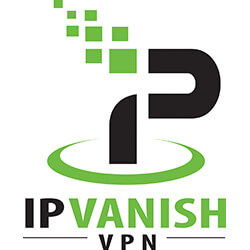 How does IPVanish come out for speed and reliability? Well this has been examined in our test of IPVanish, check the results below.
Without VPN (we were located in London) :

EU Server (Paris) :

US Server (New York) :

Asia Server (Hong Kong) :


The server speeds are more than enough to stream HD Netflix or download fast. IPVanish does claim to be the fastest and while they are fast, they do fall a little short of this claim, but not by much.
On the plus side, speeds were consistent during our tests. The provider offers the option to connect to the best server chosen by them, but it's not always fastest.
We did not notice any downtime while undergoing testing.

In the speed category of IPVanish or NordVPN, it is NordVPN who takes the edge as ultimately the servers are faster and they offer more with a wider coverage.
---
Streaming: which one should you choose?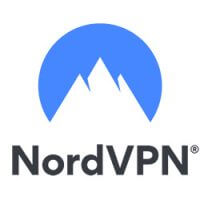 If you want to stream Netflix using your VPN, NordVPN is a good choice of provider.  Of course, using a fast VPN is important if your goal is to watch sport live in streaming too.
NordVPN offers a SmartPlay feature in plans allowing users to connect to a range of streaming services using the best servers possible with just a single click. This allows you to bypass blocks and stream even US Netflix. Which is not the case for everyone.
The servers also unblock many other streaming services including BBC iPlayer, Hulu and Amazon Prime Video.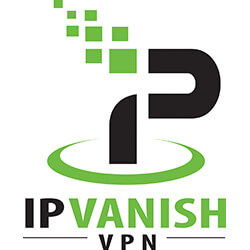 IPVanish on the other hand is not the best provider if you want to unblock and stream Netflix as it cannot overcome the anti-VPN tech of the streaming service.
During our test, we could not find a single server that would overcome the blocks allowing users to stream international content from the USA and vice-versa. As US Netflix offers the full catalogue of content, we were disappointed.
The news does not get better for other streaming services as you cannot stream BBC iPlayer in the UK either.

Without a doubt, the winner in the streaming category in this IPVanish or NordVPN battle is NordVPN as it overcomes even Netflix blocks allowing you to stream every catalogue. Plus, a range of other streaming services can be unblocked.
---
Torrenting: IPVanish or NordVPN?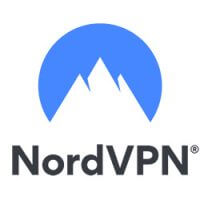 If you like to torrent, you are going to want to know whether NordVPN is a good choice of provider, so check out the results below.

NordVPN might not mention anything about torrenting but the provider does state that it is a friendly P2P service.
Not only this, the provider also states it offers many P2P friendly servers from around the globe. NordVPN also detects P2P activity and will automatically reroute the connection to one that is friendly.
With unlimited bandwidth and speed downloading is only limited to the amount of people sharing files. Of course, the provider offers numerous security features suitable when torrenting. These include DNS leak protection, Double VPN and more.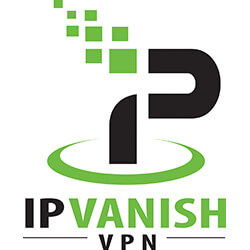 Now let us move on to take a look into whether torrenting is welcomed when using IPVanish.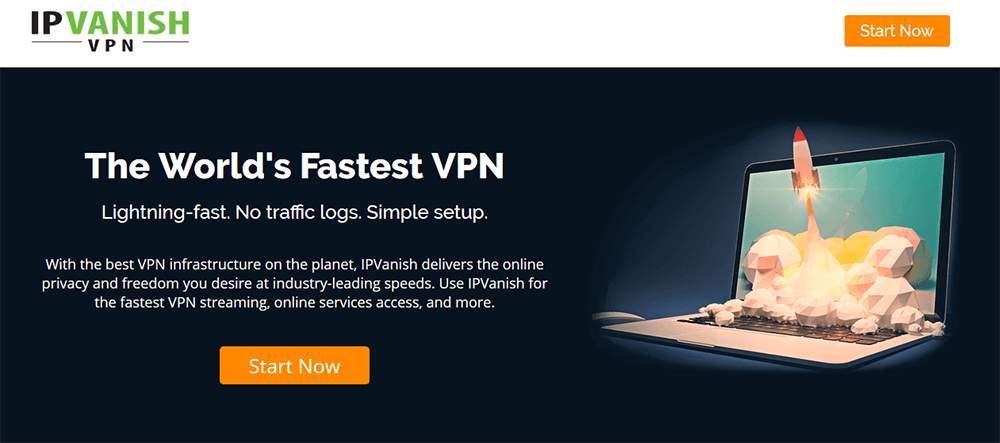 IPVanish is not shy about letting people know they support the use of torrents and in fact claim they are the fastest VPN for torrenting.
The provider offers numerous features to protect users who download torrent files so the ISP does not find out. One feature is the Kill Switch. With this in place if the server disconnects the internet stops.
IPVanish includes unlimited bandwidth with plans so your downloads will not come to an abrupt halt because you have used up all the bandwidth. In addition, the provider offers leak protection and military-grade encryption for security.

As NordVPN specifically offers special servers for torrenting and will automatically choose one for you, the provider is the winner in this category of the battle between IPVanish vs NordVPN.
---
Bypassing censorship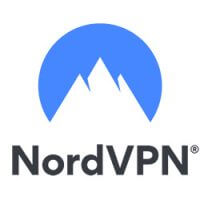 If you want a VPN provider for beating censorship in even the strictest of countries, NordVPN is a good choice. You can follow this guide to understand how to unblock a blocked website.
The provider offers servers that even work in countries such as China. With NordVPN, you can unblock websites and apps such as Google, Facebook and YouTube.
Whichever country you visit and want to beat censorship, NordVPN offers servers that are able to do so easily and quickly thanks to military-grade encryption and other security features.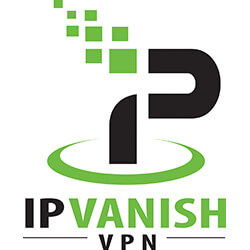 Unlike NordVPN, if you want to use the IPVanish to beat strict censorship in countries such as China you are out of luck.
IPVanish state that the servers offered will not be able to unblock websites and apps in China. In fact, the provider goes one-step further and they actually list countries where you cannot use the service.
If you only want to use the service to beat censorship in schools or the workplace you will have better luck. Using the military-grade encryption and a server close to you, you can beat thsi type of local censorship.

With NordVPN being able to unblock websites in even the strictest of countries, they take this round hands down.
---
Security: which one is the safest?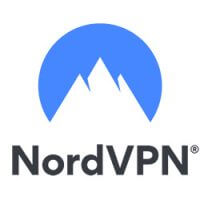 There are many reasons to choose NordVPN if security is one of your main concerns.
The provider is based outside of the intelligence agencies jurisdictions in Panama. This means the provider does not have to share intelligence about how you use the service.
Along with this, NordVPN have a strict no-logging policy in place so they do not collect any information about users. With no logging, they have no information to give.
NordVPN finally offers military-grade encryption in plans for security, using the OpenVPN protocol, which is one of the safest. DNS leak protection is an added security measure.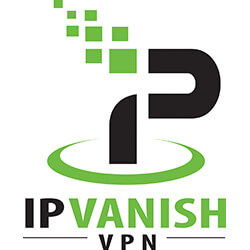 IPVanish is located in the United States which is not good news.
This means the provider falls under the Five Eyes jurisdiction, which shares intelligence with other countries. This does bring into question the fact that if asked the provider is obliged to share information.
On a more positive note, IPVanish does have a no-logs policy in place. However, you may be taking a risk as the honesty of the policy was questioned.
The provider does offer military-grade encryption for security, using OpenVPN, along with leak protection and additional security measures.

In this category of the battle between IPVanish vs NordVPN, NordVPN easily wins, as it is located outside of the eyes of the intelligence agencies and has a strong no-log policy.
---
Servers and countries coverage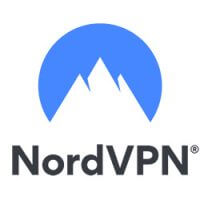 NordVPN offers a huge number of servers spread out around the globe. The provider has over five thousand servers in 60 countries, which means you should have no issues finding one suitable for your needs.

In Europe countries supported includes the UK, Germany, France, Sweden, Italy and many more.
There are servers in the Americas in countries that include the USA, Canada, Brazil, Costa Rica… Finally, servers offered in Africa and Asia include in South Africa, Turkey, India, Israel, United Arab Emirates.
You can go to their website to find out more about all countries covered.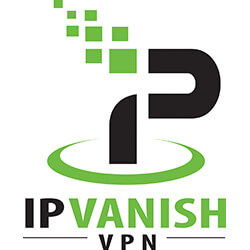 IPVanish offers over one thousand servers located in 75 different locations around the world. This includes in some of the biggest countries in the world, like the UK, USA and Canada.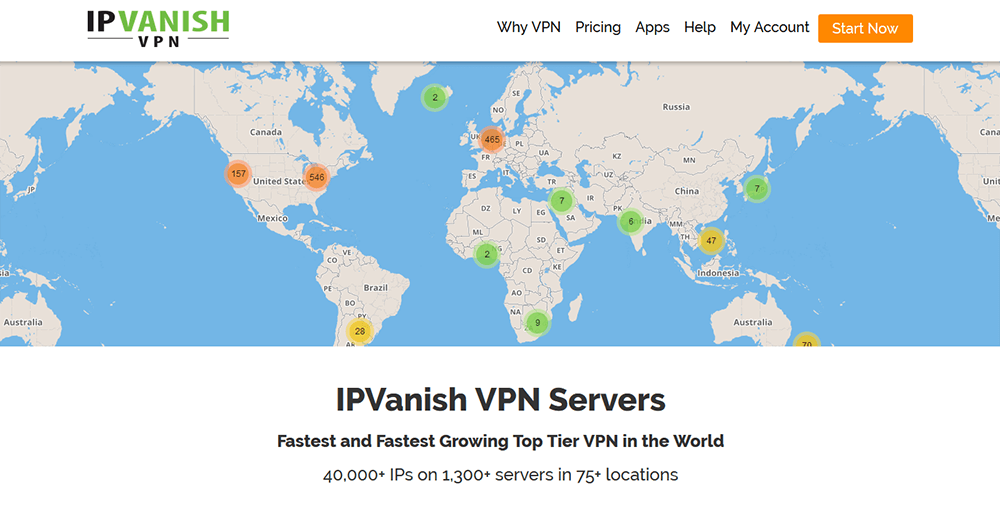 A large number of servers are located in the United States on the West and East coast making it a great choice for the USA.
The provider offers servers in locations including Western and Eastern Europe, Asia and Oceania.
While Africa, South America, South Africa and Brazil have not been left out, with a few servers offered.

NordVPN wins this round as the provider offers a huge range of servers spread out in numerous countries worldwide. Along with this, servers can unblock restricted sites with no trouble.
---
Client support: which one is the best?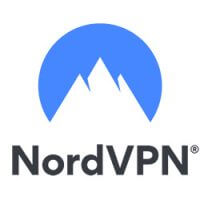 The level of customer support offered by NordVPN is extremely good as there are many ways to receive help and advice.
The provider offers help through live chat and they are very fast at replying. If the person chatting cannot help, your query is forwarded to technical support and you receive an email back within just a couple of hours.
The provider also offers numerous tutorials and a detailed FAQ page, which includes manually setting up a range of devices.
Social media tools can also be used for getting help, along with email and support tickets.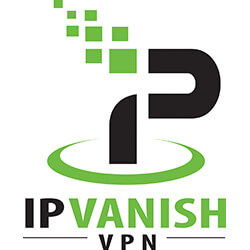 IPVanish also offer live chat support so help is available if you need it fast, which takes from seconds to minutes.
You can also contact help through email. However, this is not the best way to get help if you need it there and then, as you do have to wait for someone to get back to you. This could take up to one working day.
Note that IPVanish also offer a helpline on the website by filling in a form. But again, this is not the fastest way to obtain help. Finally help can be found on social media and a FAQ page is available on the website, with some tutorials.

While the battle in this round of IPVanish or NordVPN is close, in the end NordVPN takes the win due to the huge range of support methods offered. And a very good reactivity overall!
---
Pricing of IPVanish vs NordVPN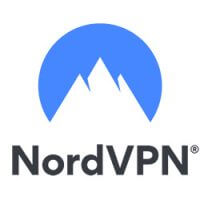 At the time of conducting this battle, NordVPN is offering some great savings on plans as you can see below.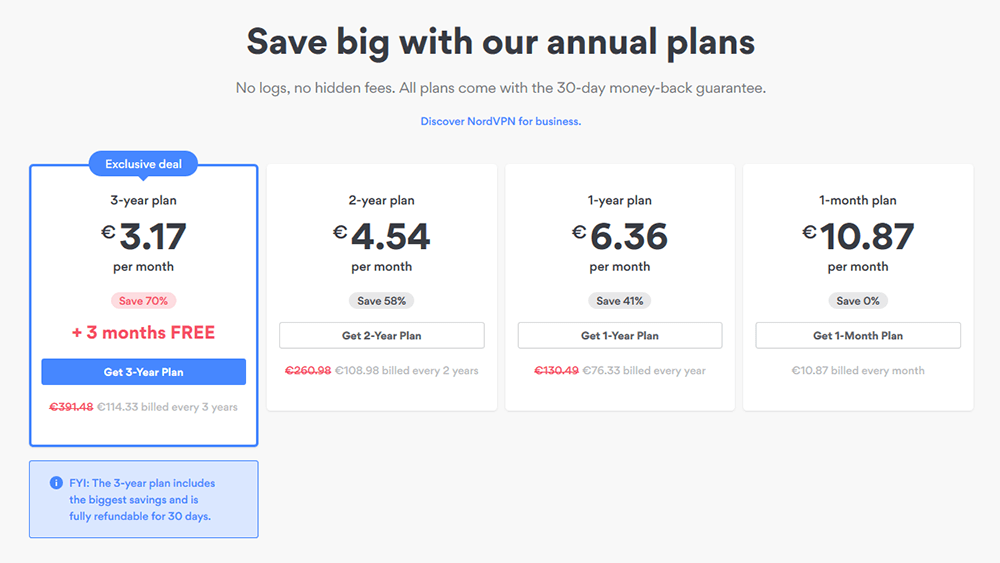 The biggest savings of 80% are with a 3-year plan for $125.64, which is the equivalent of $3.49 per month. You also get three months free.
The provider offers a 2-year plan for $119.76, the equivalent of $4.99 per month, which saves you 58%.
A 1-year plan comes in at $83.88, the equivalent of $6.99 per month with savings of 41%. And to finish, you should know that there is a 1-month plan available for $11.95.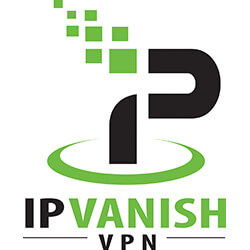 IPVanish offers three different plans, all of which come with good savings, including the monthly plan.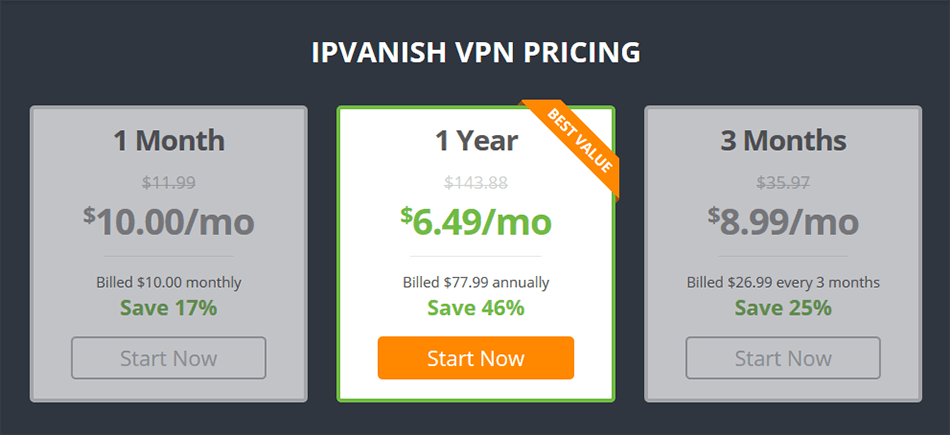 The best value plan is the annual one, billed each year at $77.99, the equivalent of $6.49 per month, with 46% savings. Sadly, you dont get anything free.
IPVanish offers a 3-month plan billed every three-month at $26.99, which comes with savings of 25%.
A 1-month plan is also offered and this is billed each month at $10.00, with savings of 17% on the regular price.
It is nice to see a provider offering savings on a monthly plan. But to be perfectly honest with you, prices are very expensive overall…

NordVPN wins in the pricing category, as the three-year plan with three months free is a steal at only $125.64 and plans are packed with many benefits and features.
---
Conclusion : NordVPN wins against IPVanish
NordVPN wins by knockout as this popular VPN provider has taken every round.
The provider is one of the best on the market so in the IPVanish or NordVPN battle it was always going to be tough on the former to come out on top.
While NordVPN is victorious its competitor does put up a good fight, it is just that the winner offers a better deal for the money spent.

Sign up with our winner NordVPN now >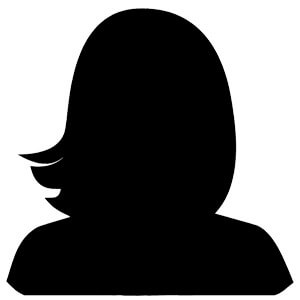 Alison has joined the team in the early stage because she wanted to share with us the experience she had while using VPNs over the last few years. As she's travelled a lot, she tested many VPNs and wanted to share this with you. Alison cares about staying anonymous and not leaving any footprints on the internet. Therefore, you won't have the chance to see her face ;).