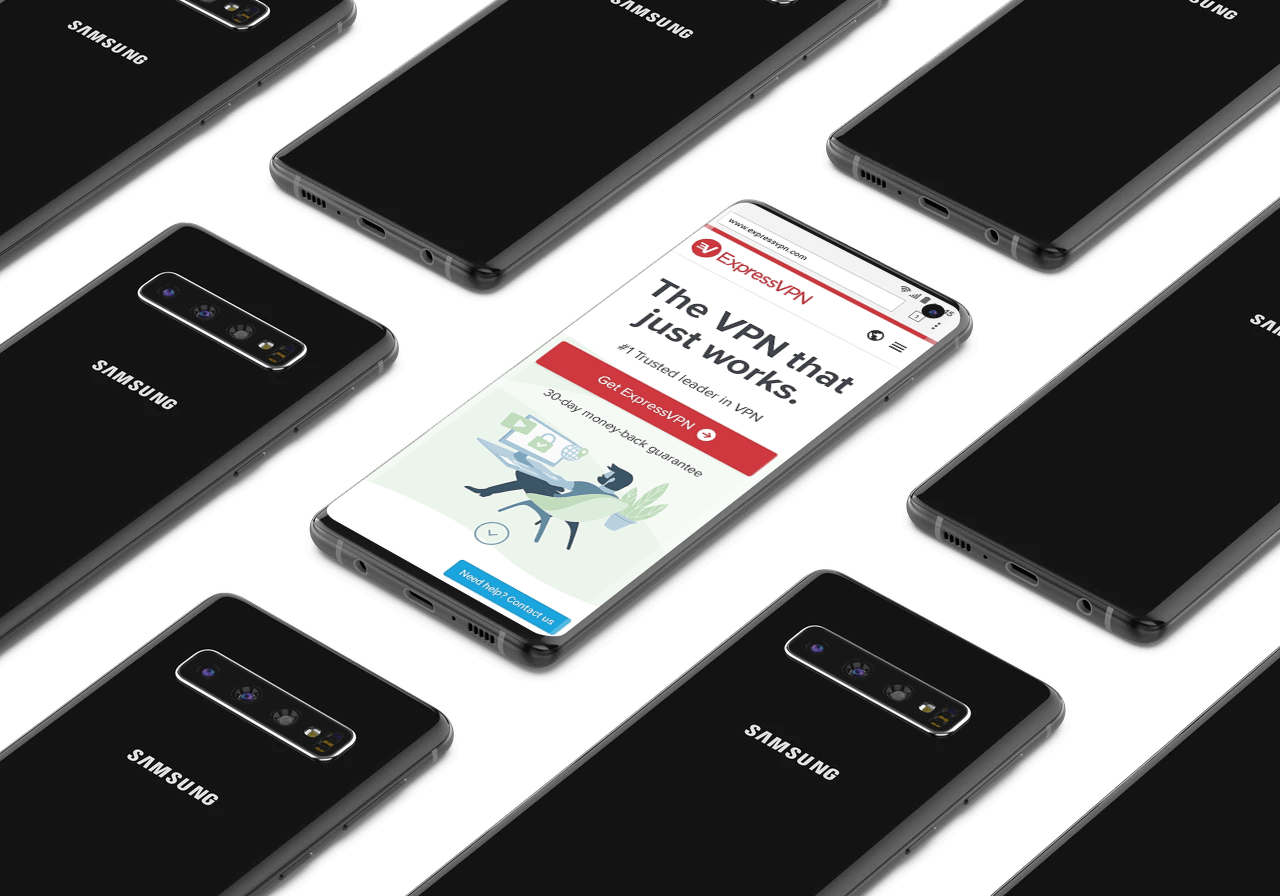 With over one billion daily active users, Android is the world's most popular operating system for smartphones. Perhaps, that's why it's always a target for hackers and cybercriminals who're looking to steal people's information and data. If you don't want your data to be stolen or hijacked by hackers, you have to protect your Android device with a Virtual Private Network, be it a free or a paid one.
While a VPN might seem a bit like advanced technology (which it is), it is an extremely helpful tool to have on your device. Apart from ensuring that nobody is spying on you when you are connected to a public network, it can also protect your anonymity and privacy while you are visiting websites on your Android phone.
Furthermore, the tool can help you unblock foreign streaming services, thereby allowing you to access the full range of films and shows on US Netflix. In other words, there are no limits to what a Virtual Private Network can help you achieve.
However, the market is filled with hundreds of VPNs, with each one of them boasting to be the best. With the superfluity of options available, you could get confused. Thus, we have decided to come in and help you make the right choice. We have included free and paid options, giving all categories of buyers the chance to be able to find the right option for them.
The Benefits of Using a VPN for Android
Apart from allowing you to select a protocol/server within seconds, here are the other benefits of the best VPNs for Android:
Guaranteed Online Security

Public Wi-Fi networks pose a genuine security risk for internet users. People often connect to these networks from airports, malls, and hotels, with their smartphones.
A lot of times, hackers hide behind public Wi-Fi networks, placing an access point between you and the public Wi-Fi connection. With this, all your data traffic is transferred to the destination through the access point of the hacker.
You should be able to guess the outcome – the hacker will be able to see all the data you receive and send, which includes personal information such as contact emails, passwords, credit card details, and more.
A Virtual Private Network on Android will help encrypt your data traffic and guarantee your online privacy and security.
Bypassing Geo-Restrictions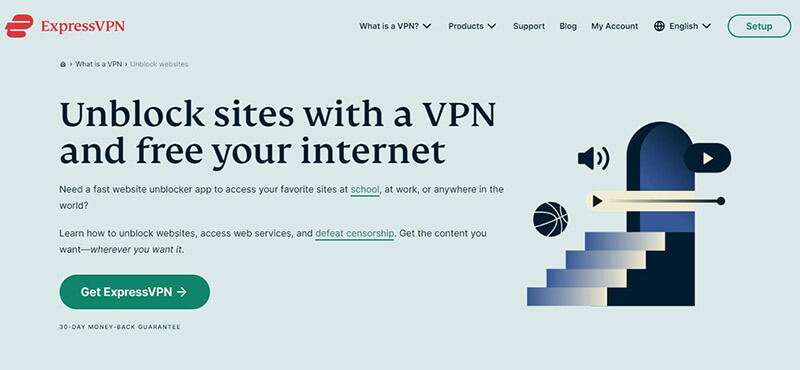 Virtual Private Networks take the difficulty out of streaming.
As you probably know already, there are some sites that can only be accessed from specific locations. However, a Virtual Private Network allows you to bypass geo-restrictions and gain total freedom online.
This is one of the best reasons why VPNs keep getting increasingly popular nowadays, as people want to unblock streaming sites like Netflix, Hulu, BBC iPlayer, and more.
Bypassing Network Restrictions
While they may sound quite similar, this is a bit different from geo-restrictions. For instance, most employers often restrict certain websites on their networks, probably in a bid to maximize the output of their workers.
This is maybe why you're currently looking for the best free VPN for your Android smartphone or tablet.
Some schools restrict sites like Facebook, Instagram, and Twitter, to ensure that the students remain focused and undistracted. However, a VPN offers an effective way to bypass those restrictions, concealing your traffic to prevent your employer's or school's admin from seeing what you are accessing.
Downloading Torrents Anonymously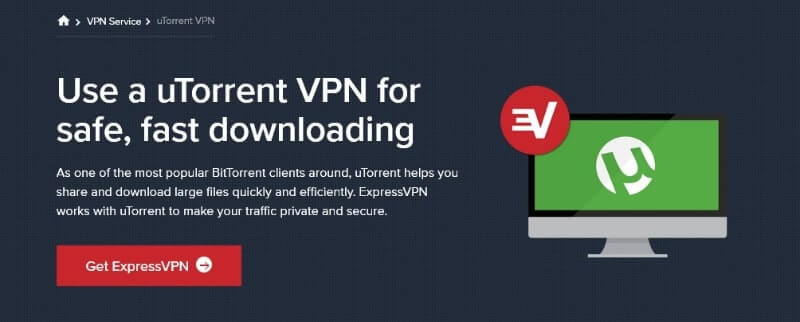 Even though torrenting is frowned upon by some authorities, it is still the most popular method for downloading and sharing files. It's the most effective as well, which is probably why most people turn to these tools when engaging in peer-to-peer sharing.
A VPN offers a great cover for people who download torrents, allowing them to do everything without being on the lookout for authorities and copyright owners.
Fight against any malware and virus software.
Encrypt your personal data. 
Watch Netflix and other streaming content abroad. 
Access all your favourite websites even in censored countries. 
Overcome restrictions to watch every national channel wherever you are.
Protect your data from your ISP or any hacker.
Do torrent and streaming without taking any risk. 
Don't be afraid to use public WiFi hotspots, wherever you are. 
The 5 Best FREE VPNs for Android
For people who don't have a deep pocket full of paper, investing in a Virtual Private Network may be out of the picture.
To ensure that such people get the needed protection as well, we have reviewed the 3 best costless VPNs for Android below:
1. Windscribe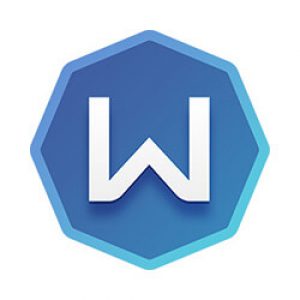 Established in 2016, Windscribe is one of the new players when it comes to VPN solutions.
However, despite being a new kid on the block, the Canadian-based company has quickly built a strong reputation. The service offers a unique package, with 10 GB of data for every non-paid user every month, so it's no wonder it tops our list of the best free VPN for Android.
While it only allows one simultaneous connection, the service's really free package can access 8 servers, supports torrenting, and has an ad-blocker.
The company also has a remarkable privacy policy, which states that they keep no logs. On top of that, the service also protects users with super-solid encryption protocols, which cements their place at the top of this list.
While you may initially think that the VPN would be slow for non-paid users since they can access only 8 server locations, the opposite is actually the case. Since the servers are in well-thought-out locations, the speed is decent on the Android app.
If after using the 100% free version for a while you then choose to upgrade your account, you will start enjoying the provider's unlimited data allowance. Also, you will be able to use a single account on unlimited devices, making it easy to share a single subscription with other members of your family.
However, another downside we found is poor customer support, which doesn't have a 24/7 live chat feature. But we don't think that should be a deal-breaker, since this is a non-paid service.
PROS:
Has a no-logs policy
Solid encryption protocols
Provides free users with 10GB of bandwidth
The speed is decent for costless users
Has an ad-blocker and firewall
CONS:
Has a limited network coverage
Poor customer support
Quite expensive on paid plans
5 Eyes jurisdiction (Canada)
---
2. ProtonVPN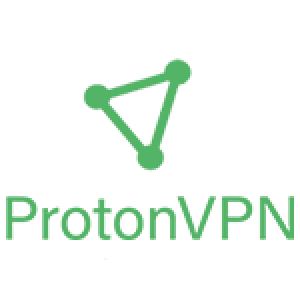 Not every costless service is bad, and ProtonVPN perfectly demonstrates that. Despite being a costless service, the VPN has no bandwidth limit, which means you can stream movies and download files to your heart's content.
While you can only access three locations on the non-paid service, the three locations offer decent speeds. Maybe not as fast as the paid version, but it's not excessively slow.
The biggest drawback, however, is the single simultaneous connection. This means that you can only protect one of your devices at a time, and that's a really bad piece of news.
Nowadays, some people own more than two phones, not to talk of their computers and desktops.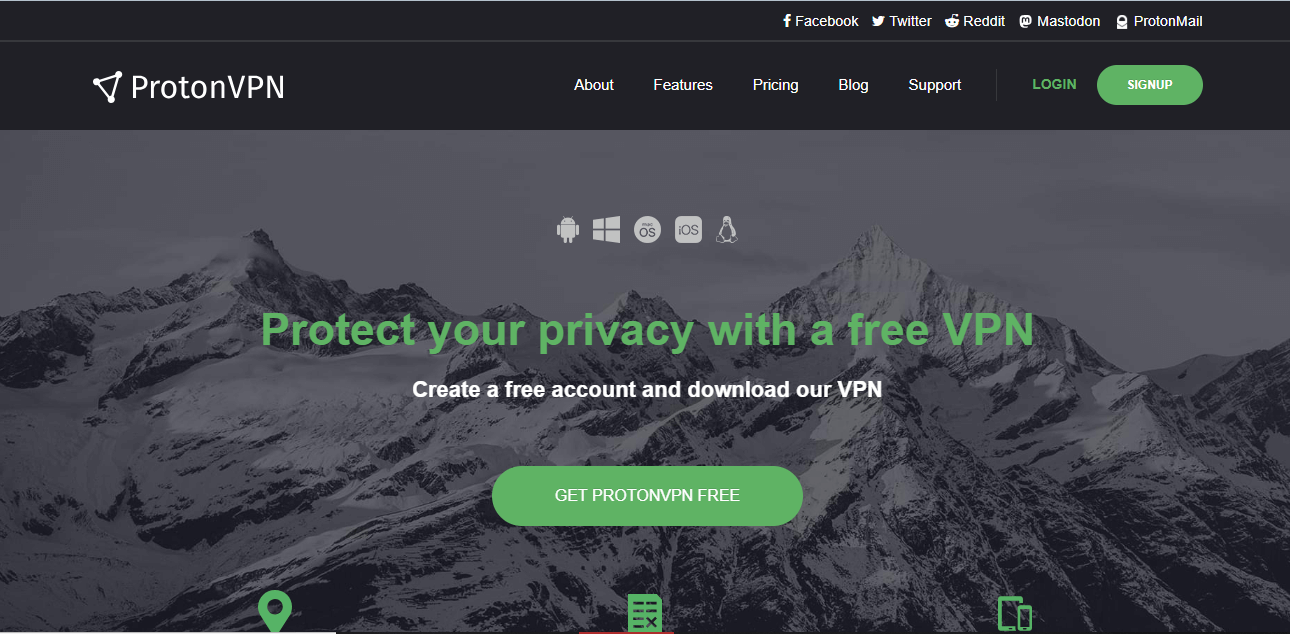 It also doesn't offer support for peer-to-peer sharing, which isn't overly surprising since most free VPNs also lack P2P support. However, its strict no-logging policy should make up for that, as you can be confident that your private data is in safe hands.
Apart from that, the app and the official website don't disturb you with annoying ads, which is remarkable considering free providers are normally known for their excessive ads. This is something we appreciated while testing ProtonVPN!
When it comes to platform support, the service offers support for an extensive range of platforms. Not only does it offer a sleek app for Android, but it also offers the best native clients for iOS, Windows, Mac, and Linux.
PROS:
No bandwidth limitations
Multi-platform support
Solid security features
Needs only your email address for registration
CONS:
Allows for a single simultaneous connection
It doesn't support torrenting
A limited number of countries
Slower speeds
---
3. TunnelBear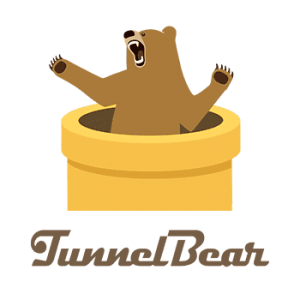 If you're after something stylish and cute, the best free VPN service for Android for you may be TunnelBear.
It has a friendly, bear-themed interface, making it look not too serious. That apart, the logging is very minimal, with the provider promising never to monitor your activity, not to store your IP address, and not to share your private information with third parties.
When it comes to security, the provider also uses AES 256-bit encryption, which is widely regarded as the strongest and best encryption in the world. While the service is a bit light on bandwidth data, the Android client is easy to use and super-cute.
As with a lot of smaller providers, the downside of this provider is more limited network coverage. There are server locations in just 20 or so countries at the moment.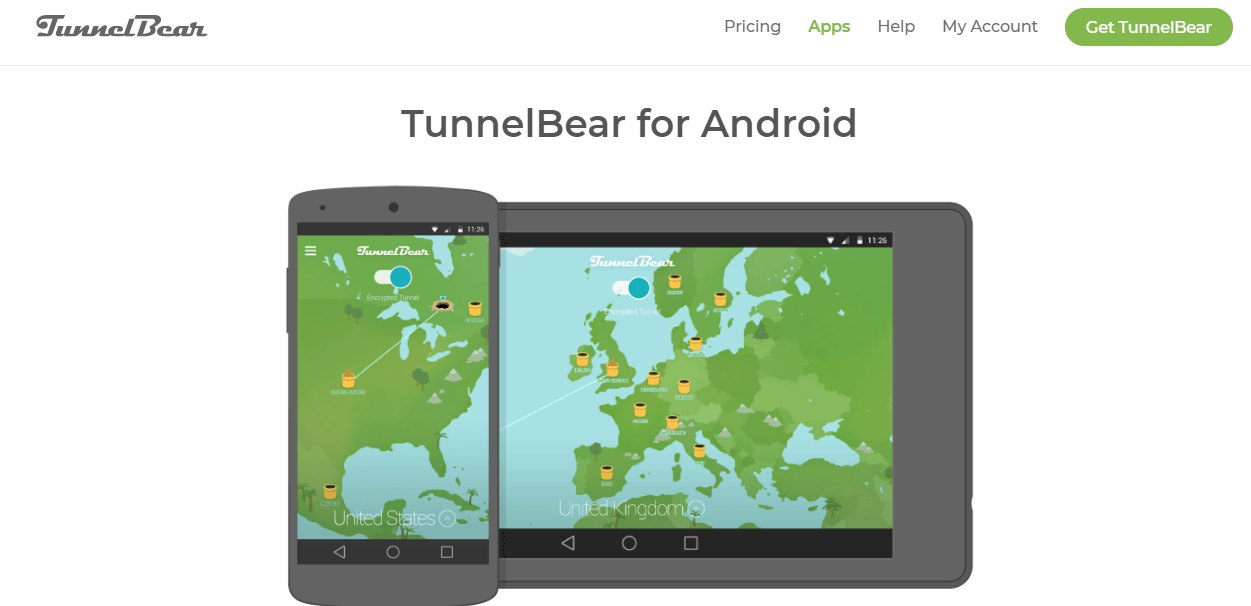 While this sufficiently covers most of Europe, Asia, and North America, users in places like the Middle East and Africa may want to turn to another VPN. For people who love streaming, keep in mind that you won't be able to stream content restricted to these regions only.
Sure, Canada is not really a friendly location for VPNs, but this provider seems to uphold its no-logging promise. The app also has a Kill Switch, which automatically prevents data leaks in the event of a VPN connection drop or loss.
As a non-paid user, you get 500 MB of data every month, and you can use the service on other platforms apart from Android, including iOS, Mac, and Windows.
PROS:
Uses strong encryption
Maintains a no-logging policy
The Android app is easy to install and use
CONS:
Light on data
Limited network coverage
Poor client support
Expensive for paid plans
Occasional connection issues
---
Why We Don't Recommend Free VPNs for Android
While lots of people are aware that they really need protection, not many people are ready to pay for it. Therefore, there are thousands of people who are searching for the best free VPN.
However, we don't totally recommend any costless provider due to the reasons we will discuss in subsequent paragraphs.
The truth is that non-paid services usually have a lot of compromises, with the first one being their unreliability. Paid providers who provide free services are not likely to give any priority to their costless clients, so you are likely to get second-class service if you are not willing to pay.
It's the same thing when it comes to speed. There is just no way that non-paid Android VPN providers will be able to rival their paid competitors when it comes to speed.
A paid Android VPN is more likely to give you a speedier, more stable connection, and that is worth a lot.
Another reason is revenue. The truth is that free providers want to generate money, and if they are not making it from you, there are chances that they are making it from advertisers.
There are odds that 100% of free providers are logging and selling your data to third parties. Besides, they are also likely to display a lot of ads while you are connected.
Although ads are only annoying, collecting and selling your data is an infringement of your privacy. And that is bad news since privacy is one of the major underlying values of a Virtual Private Network.
For all the reasons we have mentioned, we advise you to always choose a paid service for your Android device. You will get a speedier and more stable service. Moreover, you will enjoy better privacy protection.
And since there are even many cheap Virtual Private Networks, all these things are not really expensive.
The 5 Best PAID VPNs for Android
Having considered numerous factors, we've listed and reviewed the best paid providers for Android in this section. These services don't just give you a great experience – they offer you a lot of value for your money as well.
1. ExpressVPN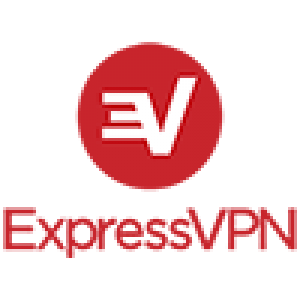 ExpressVPN is the best Virtual Private Network for Android, but we don't think that should be surprising.
The company has been the leading provider on all fronts for many years and they don't seem to be relenting. While the Android client is very simple and user-friendly, it also offers a lot of advanced features.
It incorporates some neat features like a useful location picker and a super-helpful Kill Switch. Security-wise, it boasts AES 256-bit encryption, which is renowned for its unbreakable defense. When it comes to speeds, this provider is the fastest on the market, with more than 3,000 servers across nearly 160 locations.
ExpressVPN also offers excellent clients for a range of platforms. The Android client offers access to high-speed servers in 94 countries.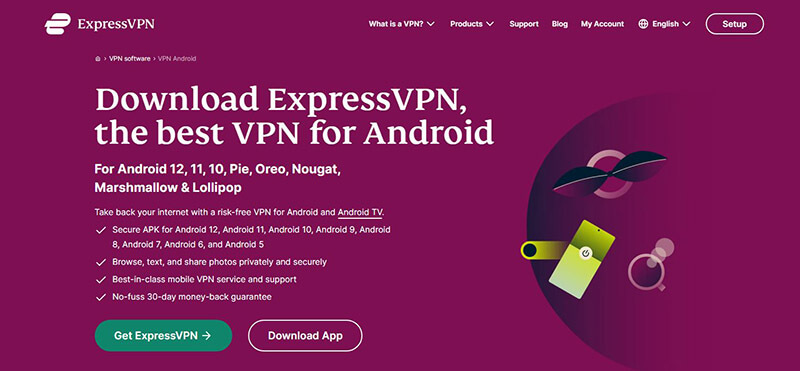 Upon signing up, the site will provide you with the installation instructions for your Android device (usually through an APK file or via Google Play).
Besides, the website features an extensive range of useful video guides and articles on using their applications, as well as round-the-clock live-chat support, showing how much they've got you should you run into a problem.
Certainly, this provider is not the cheapest on the market, but we assure you that it will be worth the cost for people who are looking for the best VPN experience on their Android devices.
Every plan comes with a risk-free 30-day money-back guarantee, which allows you to test the service with reassurance. Give it a try, you don't risk anything!
As if that wasn't enough, the company also backs its 12-month plan with an extra 3-month plan, which saves you 49 percent on your initial cost.
PROS:
Super-fast servers
A wide network coverage
Uses the best encryption
Unblocks Netflix
Perfect for torrenting
Comes with a 30-day money-back guarantee
Excellent client support
5 simultaneous connexions
Easy to download and set up
CONS:
It's not the cheapest option
Enjoy a lightning-fast connection >
---
2. CyberGhost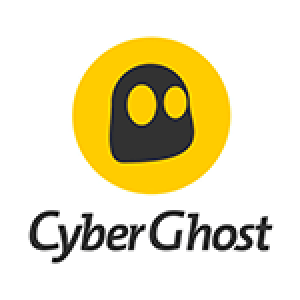 CyberGhost is another amazing provider that delivers a stunning VPN experience for people interested in protecting their devices. The lightweight applications of the company run on almost every device in the world, including Android ones.
Not only that but they're also very easy to use, so much so that even your grandfather could use them to protect his digital identity.
As soon as you sign up, you will be able to access the provider's remarkable huge network of more than 7,400 servers across 90 countries, all with no download speed restrictions or data restrictions.
Moving on, the provider has strong privacy features, with its zero-logging policy especially catching our attention. The VPN won't store any personal data that may be traced back to you, and that's what should matter to you!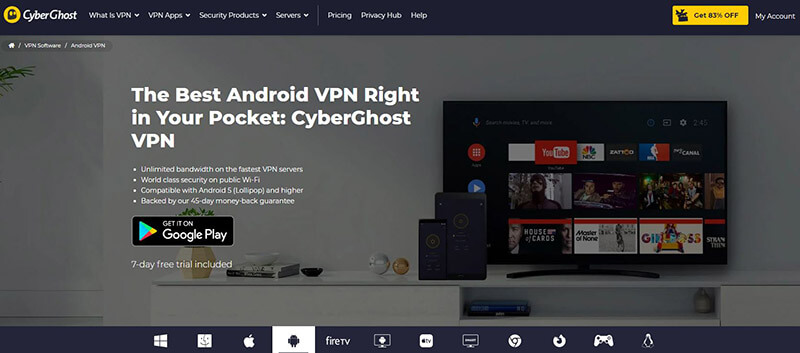 Moreover, it uses the best encryption in the world, which is the AES 256-bit encryption. Add that to both an automatic Kill Switch and DNS leak protection and you have a really strong performer.
These features help conceal your identity whenever you're online, enabling you to connect with an anonymous IP address and fully encrypted data regardless of where you take your device.
When it comes to device compatibility, the provider supports loads of modern devices. This includes Android smartphones and tablets, Android TV, and Amazon Fire Stick.
Overall, this service doesn't have many shortcomings, apart from being a bit slower than ExpressVPN and having an expensive monthly plan.
It definitely should please people who are looking for the best paid VPN for Android with a super good quality/price ratio.
PROS:
A large network coverage
Uses a solid encryption protocol
Features a Kill Switch and DNS leak protection
Unlimited bandwidth
Very cheap on 3 years plan
7 simultaneous connexions
Easy-to-use Android app
CONS:
An expensive monthly plan
Doesn't work in China
Longer connection times
---
3. NordVPN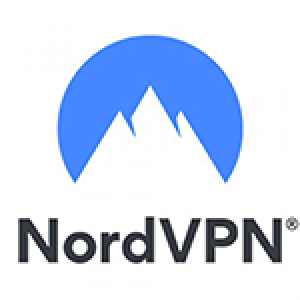 While we tested dozens of the best VPNs during the compilation of this review, NordVPN is one of the most impressive providers we found. It seamlessly combines reasonable pricing and decent speeds with a user-friendly interface that features an automatic connection feature.
While some servers are always busy, the service remains reliable
Besides Android, the service also works on macOS, iOS, and Windows. It doesn't stop there. You can use the service on up to 6 different devices at the same time. And with more than 5,200 servers across over 60 countries, you are guaranteed to always find a suitable server for your needs.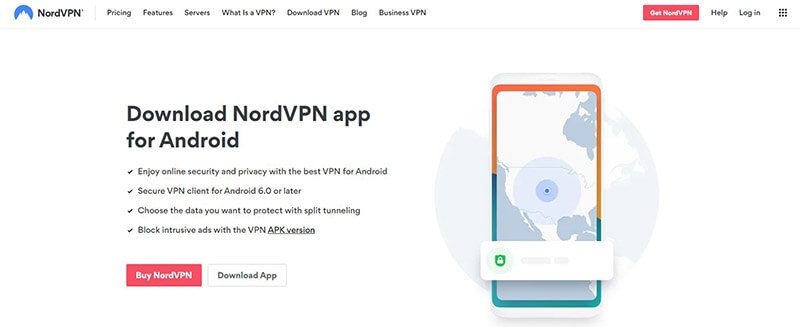 Indeed, there are many reasons why a lot of people respect NordVPN. The company's military-grade encryption, no-logging policy, and the fact that it's based in Panama make it one of the most popular options for your Android.
Note that Panama is a friendly location for Virtual Private Networks, away from the jurisdiction of the Five Eyes.
Like the best VPN providers, this one also has a Kill Switch Feature. This feature ensures that your connection is cut automatically to prevent leaks in the event that the VPN connection fails.
And if you are scared of making any commitment to a service you're not sure about, the risk-free 30-day money-back guarantee is on offer to calm your nerves.
To be honest, we didn't find any major flaws with this service. It very rarely has connection issues and depending on your location, VAT taxes can slightly increase the price.
PROS:
A broad network coverage
Connects automatically on Android
Located outside the jurisdiction of the Five Eyes or the Fourteen Eyes
Has a no-logging policy
Uses military-grade encryption
6 simultaneous connexions
Very cheap
Offers compatible clients for a range of platforms
CONS:
Very rare connection issues
VAT taxes can increase the overall price
Enjoy NordVPN's wide coverage >
---
4. Surfshark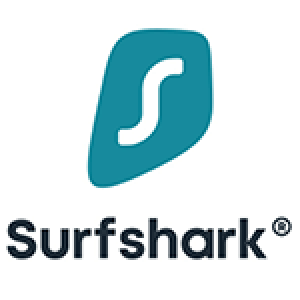 Despite being a new kid on the block, Surfshark has impressively risen to become one of the best providers on the market. it's a reliable and fast solution for anyone looking for a high-performing VPN for their Android device.
Even its server park of 3,200+ servers in 65 countries is impressive when stacked against some big names like ExpressVPN and CyberGhost. While its performance is not better than these two VPNs, it's reasonably good. It can definitely rank among the best paid VPNs for Android smartphones and tablets!
Furthermore, the provider offers unlimited simultaneous connections, allowing you to enjoy the service on all your devices. In fact, you can even invite your family and friends to connect their devices as well and enjoy a safe and secure internet.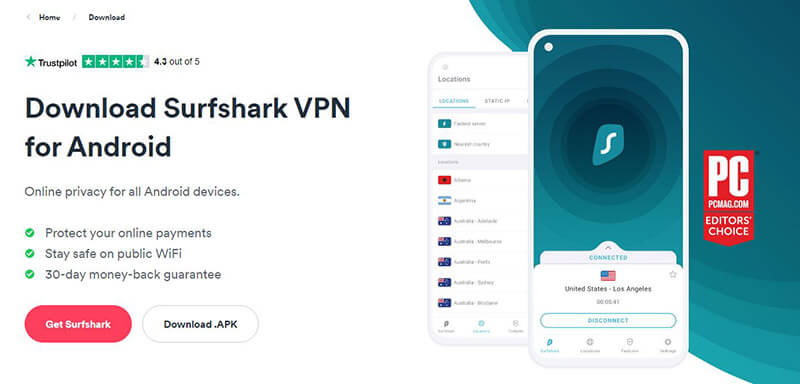 While the Android app is quite elaborative, it is also simple, offering a helpful solution to protect nosy hackers and prying governments from monitoring you. It also uses military-grade AES 256-bit encryption, which can never be broken by any human.
If you like keeping things simple and free of complications, then Surfshark might be the right choice for you.
The service also has a whitelisting feature, which allows you to select the sites and apps you don't want the VPN to affect. This feature is especially useful for people who use a Virtual Private Network for business purposes.
Unfortunately, Surfshark servers utilize static IP addresses, which means you will have the same IP address each time you connect to the same server.
PROS:
Uses strong encryption protocols
Unlimited simultaneous connections
Extremely cheap
BVI jurisdiction (no-logging policy)
Comes with a 30-day money-back guarantee
Simple but elaborative
CONS:
Not the best speed
Covers "only" 65 countries
Protect all your devices simultaneously with Surfshark >
---
5. IPVanish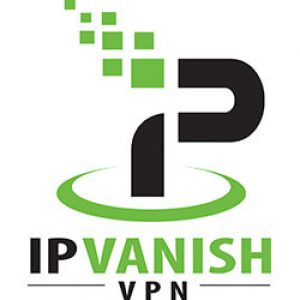 The last provider on our list for the best Android VPNs is IPVanish, which is a US-based company. While it's not as rich as some of the best options we have recommended in terms of features, it offers some unusual but excellent features like split tunneling and obfuscation.
It also features a Kill Switch, which is a feature that shuts down your internet connection instantly if the VPN drops. This feature helps prevent your genuine IP address from being exposed.
Still, that does not detract from the decent download speeds the service offers. While the fact that this provider is based in the United States will always make it questionable (due to the country's strict stance on the use of VPNs), it promises to maintain a no-logging policy.
Moreover, IPVanish secures your data with AES 256-bit encryption along with the OpenVPN & WireGuard protocols, making it virtually impossible to hack.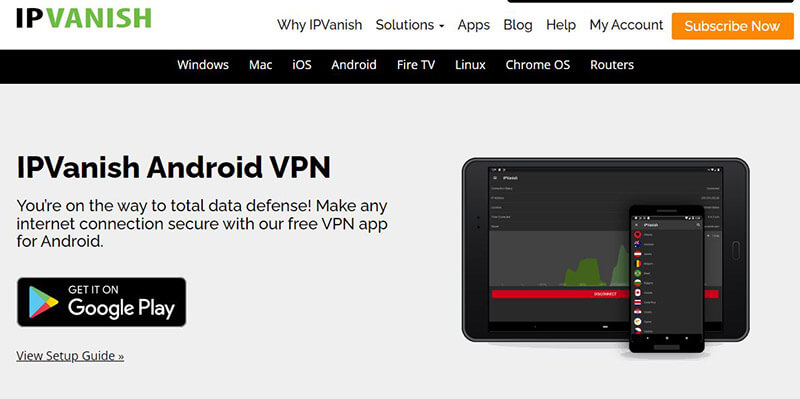 In addition, the company has excellent client support, offering a 24/7 live chat feature. This ensures there is always someone ready to help you whenever you encounter a problem.
A while ago, IPVanish offered a 7-day money-back guarantee. However, nowadays, it's a full-fledged 30-day guarantee, making it much more beneficial. You can test it out for 30 days and if you don't like it, get a refund!
PROS:
Split tunneling
Decent download speeds
Promises to maintain a no-logging policy
Uses the best encryption protocols
Great client support
CONS:
Based in an unfriendly location
Won't always work with Netflix
Outdated-looking application for Android
---
Does a VPN Slow Down My Android Phone?
Rerouting your connection to another server can create a negative effect on your browsing speed, but that shouldn't be surprising. A Virtual Private Network usually increases latency, which leads to a decrease in the uploading and downloading speed.
However, the severity of the impact depends on the network infrastructure of the provider and the geographical distribution of the servers, amongst other things.
By choosing the best VPN for Android, you'll significantly reduce the impact on the speed and in some cases, almost completely eliminate it (with ExpressVPN, for example).
Final Thoughts
Being the most popular Operating System in the world, it's not a surprise that most hackers and cybercriminals tend to target Android phones. Thankfully, a Virtual Private Network offers an effective and long-lasting solution.
However, protecting you from hackers or prying eyes isn't the only function of a VPN. It also helps unblock geo-restricted content on the most popular sites like Netflix and Hulu.
While there are free services that provide decent performance, they're often unreliable.
The best thing is to choose one of the paid providers and enjoy a safe internet, where you don't need to worry about anyone monitoring your activity.

Michael is a talented writer who has dedicated a lot of time into making sure that everyone around the world can use the internet securely. Being an avid traveler, he has acquired a lot of experience while using different VPNs on his travels. When it comes to doing comprehensive "how to tutorials" or testing some VPN functionalities, he's always the best pick ! He's here to help you solve your VPN-related issues.