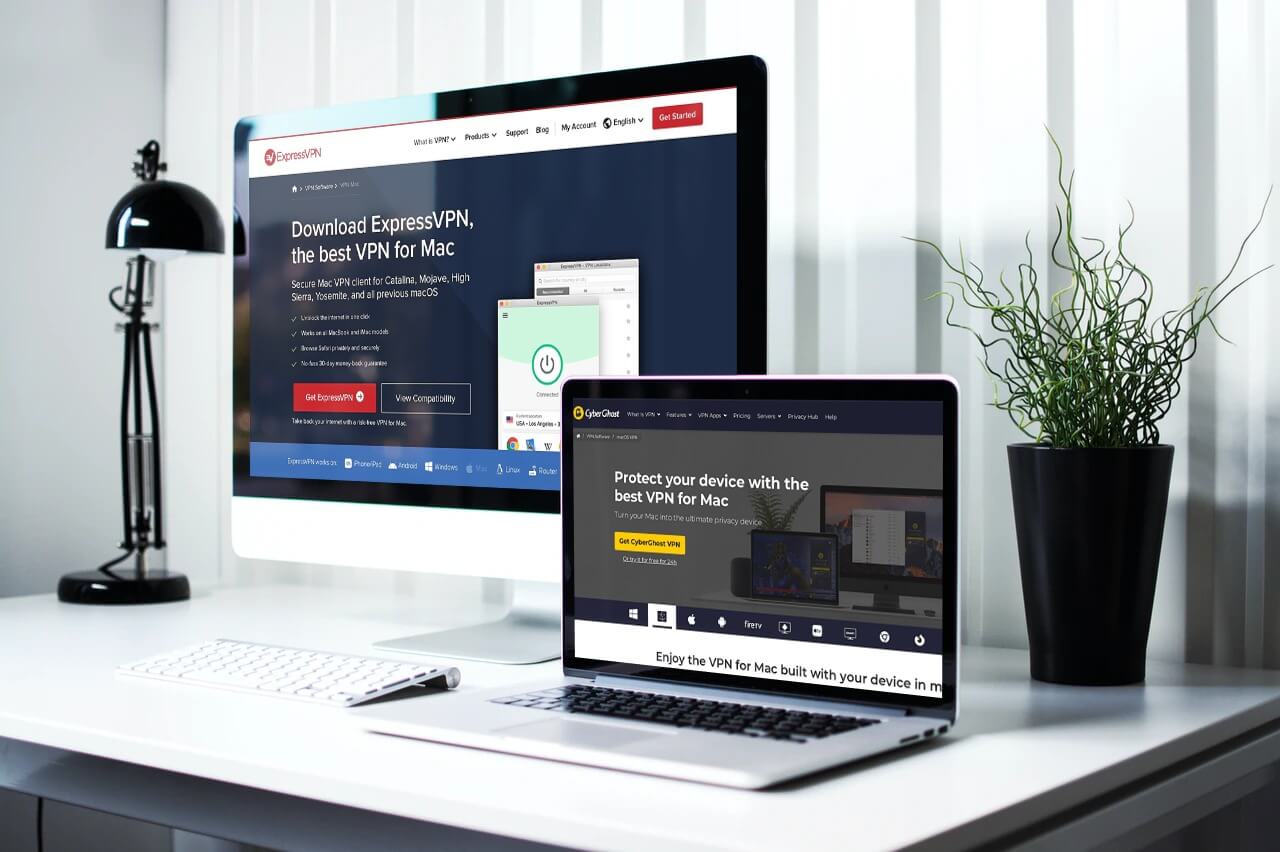 If you are someone who has any interest in tech, there are chances that you have heard before that MacOS is immune to malware. Apple has, in fact, invested a lot into advertising campaigns about Mac's impenetrable security. However, things have changed a bit in recent years and Mac users are now vulnerable to different types of malware.
Apart from the potentially unsafe apps that you download online, the internet is also packed with other sorts of threats. There are third parties that monitor your online activity, track every site you visit, and see every audio and video file you stream or download.
Moreover, Apple's MacBooks and desktop computers are being more and more targeted by hackers and cybercriminals, so it would make sense for you to always have your guard up.
Thankfully, the best free or paid VPN offers you an effective way to get added online security.
However, while the market is packed with plenty of options when it comes to VPNs, not each one of them offers suitable support for Mac users. After investing some time researching and testing dozens of Virtual Private Networks, we have compiled all the ones that check the right boxes.
Not only that, but we have also decided to share them with you in this article.
Between free or paid ones, which ones should you choose? We'll help you find the right one!
What Are the Benefits of a VPN for Mac?
If you own a device that runs on macOS, there are many benefits a Virtual Private Network offers you. While they are too numerous for us to include all of them in this article, below are some of the best ones.
If you've never heard of a Virtual Private Network before, we recommend you read our guide there.
Secure Internet Surfing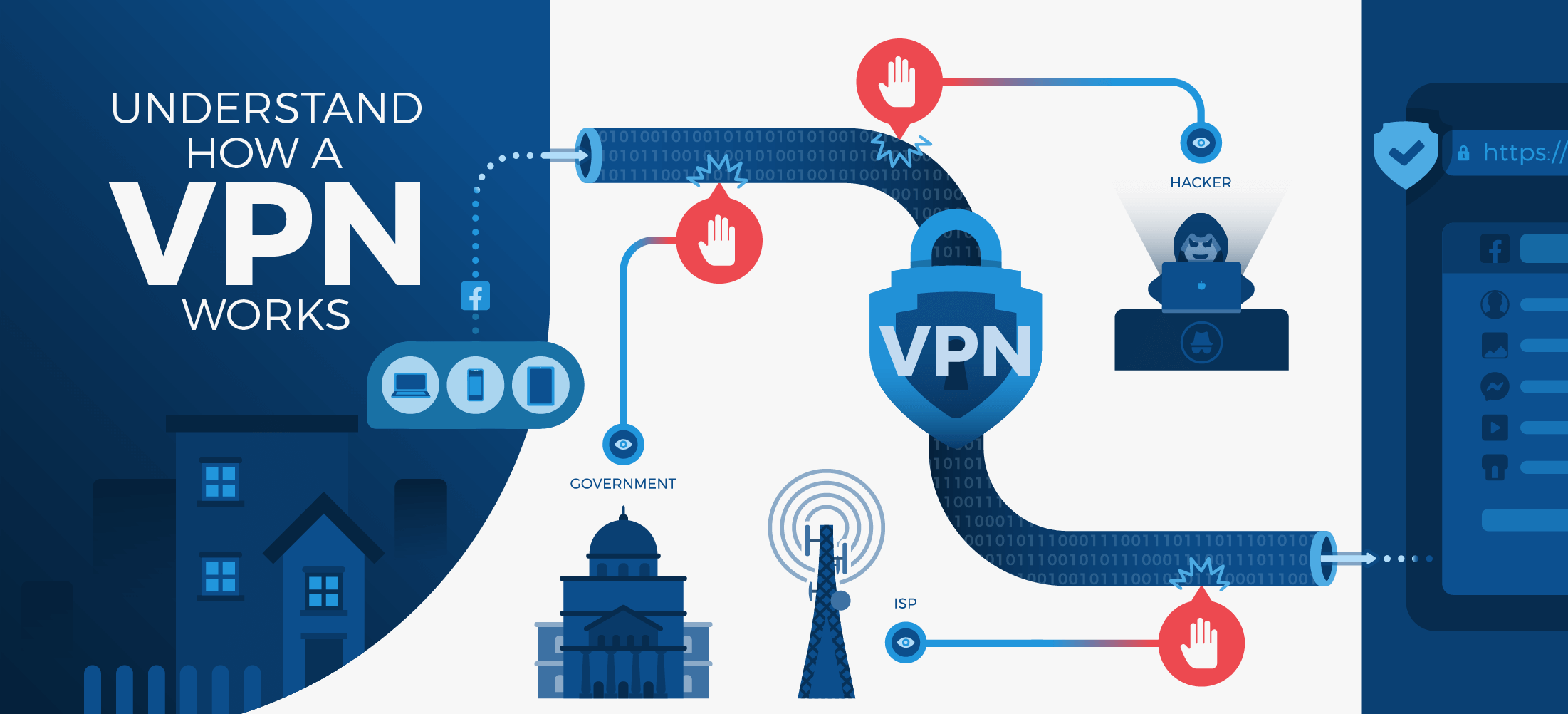 Maybe you have been wondering if there are possibilities that someone is tracking you and your online activity? Well, that's possible, particularly by your Internet Service Provider. Of course, the best place to find out the personal details of everyone in the world is the internet.
As soon as you have connected to the web, you are no longer protected. A VPN offers a solution, as it helps block the malware that does not allow third parties to spy on Mac users.
Risk-Free and Fast Torrenting and Streaming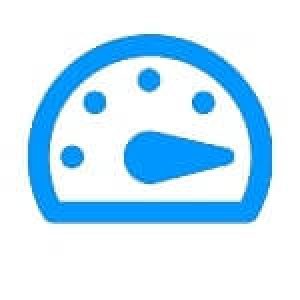 With a Virtual Private Network, streaming will become a lot easier, with fewer restrictions. In fact, you can even access the geo-restricted content on the biggest streaming services in the world like Netflix, Hulu, HBO, and BBC iPlayer.
In addition, downloading torrents without protection on your Mac device is plain stupidity. It attracts stern consequences – fines, slow speeds, website blocking, and whatnot. It is especially crucial for some countries like Germany, where fines for downloading torrents can run to tens of thousands of euros.
Fortunately, the best paid VPN for Mac gives you a way to mask your IP address and help you stay completely anonymous while torrenting.
Internet Freedom
There will be a lot of freedom on the internet for someone who has selected the best Virtual Private Network as a security tool for his/her Mac device.
The person will be able to access any site on the internet without any restriction and access events and happenings around the world from various sources.
Besides, the person will be able to access previously blocked websites.
Extra Protection Against Hackers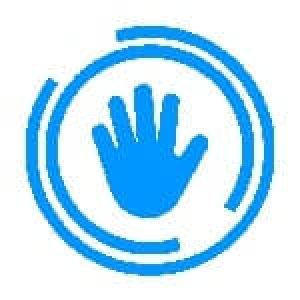 The VPN technology doubles as an antivirus tool, but a smarter one. A Virtual Private Network protects you from downloading viruses and infecting devices.
While that doesn't mean you don't need a proper antivirus tool on your system, we're just saying that a Virtual Private Network offers added protection against potential viruses.
Confidential Information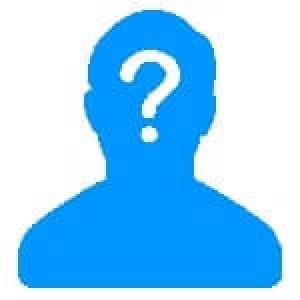 With a reliable Mac VPN, the platform a user uses to exchange information does not matter, be it via messengers or email. A Virtual Private Network uses the enciphering method to encrypt every action on your device as a Mac user.
The communication is decoded alongside the files you're sending or receiving. Moreover, the best VPNs manage to get past the restrictions imposed on Skype and other VoIP apps.
The 3 Best FREE VPNs for Mac
Even though we don't recommend costless services, we can't pretend to be unaware that a lot of people around the world still look for them every day. If you fall into this category, below are the 3 best free options.
1. Windscribe

The Canadian-based Windscribe is the best free VPN for macOS.
It boasts a variety of features that even some paid services can only dream of. Apart from unblocking geo-restrictions and safeguarding online privacy, the service is also capable of blocking web beacons and ad-trackers, making sure that you have a seamless experience.
Furthermore, Windscribe offers a secure and easy-to-use client for Mac and provides 10 GB of data every month for non-paid users. While we know that this may be insufficient for large downloads and serious movie marathons, it should be enough for most online activities such as sending emails and checking Facebook.
However, Windscribe doesn't allow you to unblock Netflix US, and we agree that that may even be too huge of a demand for a 100% free VPN for Mac. When it comes to security though, it provides the best security features and privacy.
With OpenVPN, the service supports UDP and TCP but also protocols like WireGuard, IKEv2, and SOCKS5.
If your goal is to get access to US Netflix in Australia, you'll definitely be able to do it with Windscribe.
In addition, the VPN doesn't track users' information or keep logs, and they made it clear on their disclaimer. It also offers support for torrenting, which is honestly impressive, as a lot of VPNs out there do not support P2P.
The downside is that, while you will get to access as many as 11 servers with the free version, you may experience slow speeds very often, due to high traffic.
PROS:
Doesn't maintain logs
Supports torrenting
Uses the best encryption protocols
Offers 10 GB of free data per month
Has an ad-blocker
CONS:
Slow speeds
Doesn't unblock Netflix (for the most part)
Poor client support
---
2. ProtonVPN

ProtonVPN was built by the same company that developed ProtonMail, so you should know what to expect already. ProtonMail is one of the most popular encrypted email services in the world, so the company has built a solid reputation in the online security industry already.
With that said, ProtonVPN is the best option if you want a non-paid VPN for Mac that won't limit you on data. Thanks to the unlimited data it offers, you can watch sports, stream geo-restricted movies, and download files to your heart's content.
However, while ProtonVPN has no data limitations, there are still some limitations you will experience. First of all, it supports only one device simultaneously, which may be frustrating for people who have more than one browsing device.
Besides, it offers only 3 server locations and the free version tends to be slower than the paid version.
On the upsides though, it doesn't have annoying ads, making it ideal for people who hate seeing stupid ads all the time. When it comes to platform support, ProtonVPN supports a wide range of devices, including iOS, Windows, Android, and Linux.
Of course, it supports macOS as well, using the fast IKEv2 protocol.
Does it sound too good to be true? Well, you may be right. The provider doesn't work with Netflix and if you're looking to unblock BBC iPlayer as well, you will be greatly disappointed.
In spite of this, however, the logging is fairly minimal and isn't something that can be considered intrusive if you're browsing the web. In general, this VPN service is definitely remarkable and is one of the top really free choices.
Thanks to it, you'll be able to keep on watching CNN abroad and access to all your favorite applications with no restrictions.
PROS:
Has no data limitations
It doesn't display annoying ads
Supports a wide range of platforms
WireGuard support
CONS:
Doesn't work with Netflix & BBC iPlayer
Only 1 connection per account
Very slow speeds on the free plan
Browse the internet with no data caps >
---
3. TunnelBear
With its unprecedented comedic approach, TunnelBear is a popular player on the VPN market with something completely new. While the provider has a comic approach, however, don't be deceived into believing that it won't be capable.
It has everything to be one of the top considerations for Mac users looking for the best free service.
Despite being a basic Virtual Private Network, it's fairly interesting. It has a brilliantly designed user interface, which is ideal for beginners. It takes only a few minutes to connect to a remote secure server, and TunnelBear features highly-secure encryption.
Remarkably, the VPN features a kill switch, which automatically kills the connection to prevent data leaks in the event of a connection loss or drop. In fact, the service recently went through a security examination, where its security systems were further improved.
However, it's worth noting that the provider is not without some drawbacks. First of all, it provides just 500 MB for non-paid users per month, which may be insufficient to even complete a movie.
Moreover, it's based in Canada, which is a country with strict data retention laws.
Nevertheless, the company promises not to keep any logs and nothing suggests that they aren't doing as they say.
The server choice is limited, with the provider having just 22 or so server locations. While some Mac users with just basic VPN needs may not mind, this is actually a big issue for people who need a Virtual Private Network for significant functions.
PROS:
A brilliant UI
Highly-secure encryption
Doesn't keep any logs
CONS:
Based in Canada
Limited server choice
No 24/7 live chat support
Provides just 500 MB of data for free users every month
---
What Are the Disadvantages of Free VPNs?
The idea of a costless Virtual Private Network for Mac sounds very enticing. But since there are free VPNs in the market, why do some individuals still pay for paid ones? Definitely, there have to be some catches that you don't know.
The truth is that non-paid services often come with some risks or disadvantages, some of which are:
VPN Authenticity
There is actually no way to verify the provider's authenticity when it comes to free providers. This is especially true when you're not using a popular service. Therefore, the services you utilize may be a trap by a hacker or cybercriminal.
The consequence of this may result in your personal and sensitive data getting compromised without your knowledge.
They Track Your Data and Sell It for Profit
A Virtual Private Network encrypts and channels your data so that your Internet Service Provider doesn't see your activity online. This means that while Internet Service Providers can't monitor your activities, your VPN can.
Free services gather users' data or information, which they then sell for analytics and advertising to some third-party companies.
Privacy and Security
The majority of non-paid providers for macOS don't pay a lot of attention to security, which is very frightening. In most cases, they don't implement a lot of advanced security features, which leaves you exposed and completely vulnerable.
Advertisements
Most of the best 100% free VPN providers generate a substantial part of their income through advertisements. Therefore, while using many of these services, you may realize that you're bombarded with a ton of ads.
These ads need analytics data to display ads that are most suitable for you. Clearly, this means that your personal data is not private anymore and is accessible by third parties.
They Implant Malware
Implanting malware in your device is a major threat of really free providers, usually in a bid to steal or hijack sensitive data or to encrypt your personal data. So, it's always recommended to opt for paid services, that aren't known for such practices.
Legal Consent
If you think about it, the best costless Virtual Private Networks are always super-easy to set up and use. But If you think about it thoroughly, it calls for suspicion. Normally, they don't usually have well-defined agreement terms.
While you may ignorantly deem that to be a good thing as it means you will be able to quickly set it up and use it, you're actually putting yourself at high risk, since these services have no legally-bound clause.
Is It Legal to Use a VPN on Your Mac?
If you're wondering if it's legal to use a VPN on your Mac, this section will clear your confusion. The truth is that using a Virtual Private Network is totally legal in most countries.
In nations where the laws support privacy rights, Virtual Private Networks are usually legal to use in such countries. After all, a Virtual Private Network helps to guarantee your online privacy.
However, there're some surveillance-related laws and these are increasing as terrorism and cybercrime seem to be on the rise.
With this, these laws may require companies to retain users' logs for a particular period of time. While providers have to be more upfront about this, you may need to verify in their terms and conditions to see if they keep logs or not.
Although it's legal to use a VPN for Mac in most countries, there're some countries that forbid the use of these tools. Nonetheless, these restrictions haven't been completely successful, and not many people have been arraigned for using a Virtual Private Network.
Typically, countries that forbid the use of VPNs are those that restrict internet access. For example, China has strict censorship policies and the best Virtual Private Network can enable citizens to bypass the restrictions to access more online content.
In China, VPNs are technically legal, but extremely restricted and controlled.
The 5 Best PAID VPNs for Mac
Since we mentioned earlier that we didn't recommend costless VPNs, we have decided to review the best paid ones. Most of them are even affordable, so you may not need to expose yourself to the risks of free services after all.
1. ExpressVPN

Offering all the best features without making any compromise, ExpressVPN is the number one VPN on the market.
The provider has an excellent range of super-fast servers for your selection, which is ideal if you are keen on taking advantage of geo-spoofing. Since the provider operates 3,000+ servers in 94 countries, you will be able to stream and browse without any restrictions.
It is perfect, if, for instance, you want to get free streaming of Formula 1 races on foreign TV channels.
With this user-friendly VPN offering full support for macOS, you know that you will get the same experience as other users. With unlimited bandwidth, high speeds, and the fact that it uses military-grade AES 256-bit encryption, ExpressVPN is the best option for people who don't like being held back.
For added security, the provider doesn't store any data traffic either, which gives you total peace of mind.
When security is your major reason for using a VPN, you have to look beyond the logging policy of the provider you're looking at. Apart from maintaining a strict no-logging policy, the tool also has a kill switch, which prevents leaks by automatically killing your internet connection in the event of a sudden connection loss.
Moreover, ExpressVPN has multiple protocols like OpenVPN, Lightway, and IKEv2 for added protection layers.
This popular service is further supplemented by 24/7 live client support, which includes an around-the-clock live chat option. With this, you know that you will have access to experienced agents in the event that you encounter an issue.
Overall, ExpressVPN is an incredible provider with loads of advanced features and literally no flaws. It definitely deserves the first position in this ranking of the best paid VPNs for Mac.
The only factor that may deter customers is that it's not the cheapest option out there, but you will soon realize that it's totally worth the price. There is even a risk-free 30-day money-back guarantee, which should reduce your fears.
PROS:
Operates a wide range of servers
Full support for Mac
Uses military-grade encryption
Has a 24/7 live chat feature
Reliable kill switch
3,000+ servers
Comes with a 30-day money-back guarantee
Supports multiple protocols
Enjoy total internet freedom with ExpressVPN >
---
2. CyberGhost

People who are looking for the best VPN that is simple and at the same time powerful will really love CyberGhost. It's a super-friendly solution that has been around for a lot of years now.
The truth is that it has managed to prove its reputation, again and again, providing an easy-to-use client for nearly every platform in the world, including Mac. As you could see in our ranking of the best VPNs for Windows, it really offers great applications, it's very easy to install, and use.
Furthermore, CyberGhost operates more than 7,400 servers across more than 90 countries around the world. This huge network coverage means that you're guaranteed to find a suitable server regardless of where you are.
The wide network coverage apart, this VPN is also big on security. It uses military-grade AES 256-bit encryption, which means that nobody in the world can decrypt your encrypted data.
The security features don't stop there though. There is also a kill switch and DNS leak protection, making sure that your data doesn't mistakenly leak.
Moving on, CyberGhost seamlessly unblocks Netflix and other big streaming services. In fact, it has a generally good streaming performance, coupled with great support for torrenting.
However, the provider doesn't work in China and the macOS client doesn't support OpenVPN, which are probably the only two stains on an otherwise clean slate.
PROS:
7,400 servers in 90 countries
Supports torrenting
Uses the best encryption protocols
Has an easy-to-use client for Mac
Unblocks Netflix
Very cheap
45-day money-back guarantee
Supports a lot of platforms
Get CyberGhost for your Mac computer >
---
3. NordVPN

If you are looking for a VPN solution for Mac that guarantees the best security, NordVPN is one of the top providers you should turn to. Its stringent no-logs policy and double encryption surely back its claims up.
Consequently, if you're looking for an extra layer of protection while surfing the internet, you've just found the perfect match for your needs.
NordVPN strives to give you complete anonymity online, providing you with total confidentiality. Some of its advanced features include DNS leak protection which prevents leaks and ensures your data is going to where you intend and a kill switch that automatically protects your data in the event of a connection loss.
Another impressive way by which this provider boosts total privacy is its support for Bitcoin payments, which means you can even pay anonymously without anyone knowing your identity.
Of course, NordVPN provides more than security and privacy only.
The provider operates more than 5,200 servers in 60 countries around the world, making it one of the best choices if you're looking to bypass geo-restricted sites or content on your Mac device.
It's also one of the few VPNs that still work in China, which is an extraordinary feat.
Recognizing the importance of speed when browsing or streaming, the provider promises to provide fast speeds without affecting internet security. This is made possible thanks to NordVPN's proprietary NordLynx protocol.
We don't like NordVPN's VAT taxes that can slightly increase the price in the US, UK, and some European countries. On the good side, you get NordLynx protocol, the one based on WireGuard, promising insane connection speeds and security, which we already mentioned as a huge plus.
PROS:
Great focus on security and privacy
Wide network coverage
Stringent no-logging policy
Has a kill switch
Affordable
5,200+ servers
Supports Bitcoin payment
CONS:
Expensive short-term plans
Seldom connection issues
---
4. Surfshark

One of the best advantages of using MacOS is how you get loads of neatly designed apps. Even the apps built by Apple adhere to the same design pattern, which prompts you to follow the lead when utilizing third-party apps.
Well, Surfshark doesn't need to be reminded, and with a highly-polished user interface, it's easy to see.
Apart from the smooth UI, the VPN provider delivers useful and highly capable features. The first unique feature it offers is unlimited simultaneous connections, which allow you to connect all the devices at your home or office at the same time.
While the 3,200+ server count is relatively low when compared to big players like NordVPN and CyberGhost, it's important to note that Surfshark covers 65 countries. This is more than NordVPN, for instance.
The provider also protects you against trackers and ads, regardless of the web browser you are using. Obviously, it does all of this without logging anything about your online activity.
When it comes to security, Surfshark stands tall, yet again.  With its AES 256-bit encryption, no hacker or government agency in the world can decrypt your encrypted data.
The whitelisting feature is another feature that deserves to be included, designed to let you select certain sites and apps that you want the VPN to overlook.
However, Surfshark uses static IP addresses, which is the only major shortcoming we found. Provided you're willing to put up with this and its limited network coverage, it's a decent option for Mac.
PROS:
Smooth users interface
Uses the best security protocols
Offers a handy whitelisting feature
Doesn't keep logs
Allows for unlimited simultaneous connection
Enjoy unlimited simultaneous connections with Surfshark >

---
5. IPVanish

While we don't know what you're looking for in a VPN, what we do know is that IPVanish is likely to deliver it. Obviously, it offers complete compatibility for macOS. Apart from Mac, however, it also offers easy-to-use clients for Windows, iOS, and Android.
To make it sweeter, it allows up to 10 simultaneous connections, allowing you to protect your other devices.
Although the 1,900 servers in 75 countries it has is not the best or the most extensive, its unlimited server switching ensures that nothing doesn't hold you back when you try to geo-spoof.
You will be able to enjoy almost complete freedom on the internet, accessing blocked sites and apps on your Mac device. We used "almost" in the previous sentence because it doesn't unblock Netflix reliably, which is disappointing.
In addition to that, we must not forget to mention that the provider is based in the United States, which is a country that is renowned for its hostility to VPNs. Besides, the provider has a controversial past, which puts a question mark over its promise not to keep logs.
However, IPVanish does its best when it comes to speed and bandwidth, allowing you to do whatever you want online at high speeds.
If you are a new VPN user, you might be concerned about its complexity. Thanks to the round-the-clock client support, however, you don't have to worry about that.
There is also a 30-day money-back guarantee, which gives you a long window to access the service and either stay put or choose to pull out.
You can know more about IPVanish in our in-depth review.
PROS:
No-logs policy
Decent server count
Great multi-platform support
Supports up to 10 simultaneous connections
CONS:
Doesn't unblock Netflix reliably
Based in the United States (5 Eyes)
Average performance

---
Final Thoughts
Despite Apple's best efforts to make you believe that their devices are immune to security threats, we encourage you not to leave anything to chance. Protect your MacOS device with the best paid VPN today and enjoy a risk-free internet.
While we have included some non-paid options, we don't encourage you to use them. Remember that there is nothing like a free lunch, which means the costless services are likely to be dangerous.
But, if you pay for lunch, chances are that you'll have your stomach full, all while enjoying the majestic tastes of your favorite dish. The same analogy can be applied to purchasing a high-quality VPN ?

Michael is a talented writer who has dedicated a lot of time into making sure that everyone around the world can use the internet securely. Being an avid traveler, he has acquired a lot of experience while using different VPNs on his travels. When it comes to doing comprehensive "how to tutorials" or testing some VPN functionalities, he's always the best pick ! He's here to help you solve your VPN-related issues.