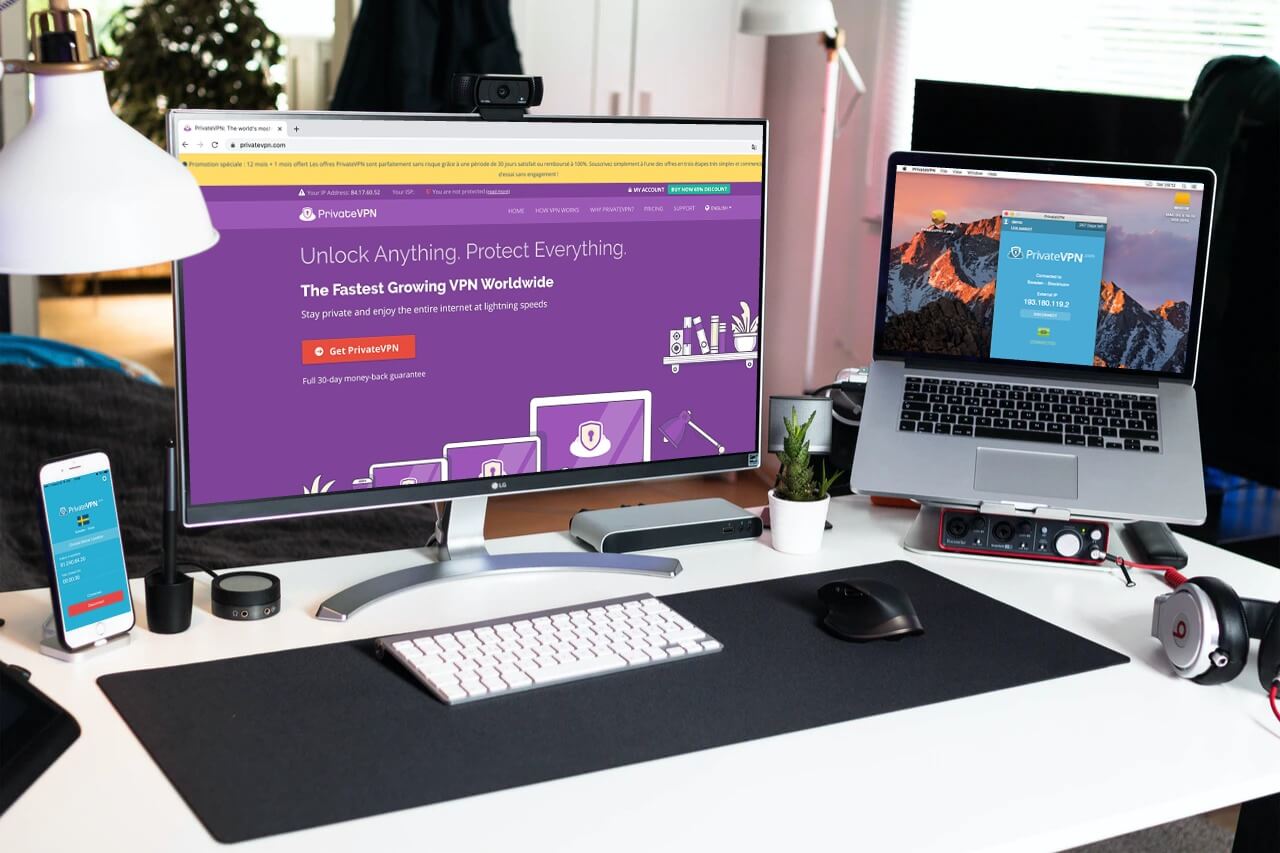 PrivateVPN is a Sweden-based VPN that brags to be the most trusted VPN provider in the world. While it is extremely hard to prove a sketchy claim like that, we have decided to review the performance and services of the VPN to see if it measures up. How fast are the connection speeds of the VPN? How does it perform when it comes to security and privacy protection? Inquiring minds would like to know.
Additionally, since it is one of the cheapest VPN providers in the market, a lot of VPN enthusiasts are curious to see if it cuts any corner to be able to deliver that cheap price. With that in mind, we have prepared the PrivateVPN review below.
We have put the service to an extensive test to see how it compares in 2023 to other top-rated providers like ExpressVPN, CyberGhost, and NordVPN in terms of speeds, number of servers, platforms compatibility and more.
PROS:
Decent security
Mostly privacy-friendly
Excellent multi-platform support
Unblocks Netflix
Ideal for torrenting
Very cheap plans
CONS:
Support via contact form
Limited network coverage
Speed
PrivateVPN ranks #10 out of 104 VPNs tested. Here are the best alternatives :
---
Is it a paid or a free VPN?
Even though it offers some of the cheapest subscriptions in the industry, PrivateVPN is a paid VPN.
While it has an excellent refund policy that gives you an option to take your money back if you are not pleased with their service within 30 days, you still have to pay first.
Performance
Since PrivateVPN is a low-priced VPN, a lot of buyers are always eager to see whether it performs well or not. With that in mind, we've included our performance test result in this review.
Speed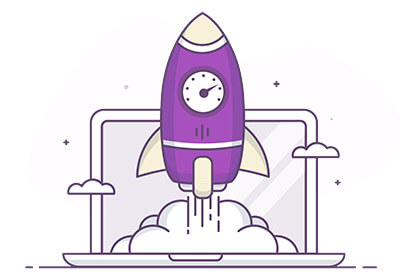 Normally, a VPN service will be a bit slower than a connection that is not encrypted. However, top-tier VPNs put a considerable measure of effort into delivering fast servers to ensure the impact is minimal.
So, we have done a speed test to help you to measure whether a VPN will perform excellently wherever you are or not.
Of course, there are many factors in play when calculating the speed result of a VPN. Internet connections often vary from time to time, differences in hardware must also be considered, and the tester's location versus the VPN's network nodes and their ISP are also important.
To effectively test the service, we got rid of a lot of these variables by testing on various remote servers.
Impressively, PrivateVPN delivered some above-average speed results in our test for this review.
We experienced no sudden speed drops, no strange surges, and connections were reliable on different servers. While there were some dropped connections when we tested from distant servers, they weren't really many.
Without VPN (we were located in London) :

EU Server (France) :


US Server :

Asia Server (Hong Kong) :


Yes, there is a significant drop of more than 50%. Yet, you can't expect really better than this for such a low price VPN. If you want top speeds, you'll need to pay more and choose the fastest VPN, ExpressVPN.
Stability
Stability is another factor that must be considered when looking for the best VPN for your needs. You don't want a service that would be down at the times when you need it most, for sure.
Luckily, PrivateVPN is a quite stable service, providing an uptime of 99.98 percent.
In other words, this service guarantees to be available almost all the time, allowing you to rest easy knowing you have a VPN you can reliably depend on.
Streaming
Besides security, bursting through the virtual blocks built by streaming services is probably the most popular use of a VPN. A Virtual Private Network is capable of making it seem as though you're in another region, unblocking online content that wouldn't be available on a normal day for your region.
Netflix

Despite not having as many servers as some VPNs like ExpressVPN and NordVPN, PrivateVPN is one of the services that can unblock Netflix in 2023. During our test, we checked it with Android, iOS, and Windows and they all worked effortlessly. The provider even marks some servers that are designed to unblock Netflix and some other streaming services.
Unblock Netflix with PrivateVPN now >
Since Netflix is currently having a crack-down on VPN users who access restricted content, this is a welcome boost.
While PrivateVPN has no sort of immunity against this as some servers even fail to work at times, you can visit the site for a useful up-to-date list for the servers that are currently working.
BBC iPlayer
While most cheap VPNs struggle to unblock BBC iPlayer, PrivateVPN is quite different. With their specialized server locations in Manchester and London, you can stream your favorite shows, news channels, live sports, and more with this VPN.
In fact, you'd almost feel like you never left home when you connect to PrivateVPN's designated BBC iPlayer servers.
Others?

On its Windows client, Private VPN highlights the most suitable servers to use for Amazon Prime Video, Hulu, and more. While we didn't actually test these when writing this review, our Netflix and BBC iPayer success indicates they might work also.
If you're in search of a working website-unblocking VPN, then it's worth giving PrivateVPN a try.
Security
The primary purpose of using a Virtual Private Network is to protect your identity and data online. Whether its features such as a zero-logging policy, or DNS leak protection, many variables go into the creation of this level of security.
We made sure to review the security measures of PrivateVPN in-detail to ensure the server really keeps you safe.
Where is it based?

Jurisdiction is very important as far as the effectiveness of a VPN is concerned.
Normally, the provider is governed by the law of its region, which could probably open up unseen security holes. Some governments require VPN providers to retain some data without allowing customers to know.
Even if they claim to have a zero-logging policy, they could be saving all of your data behind the scenes. Sadly, you would have no idea whatsoever.
However, PrivateVPN is based in Sweden, which is a country with no compulsory data retention laws yet.
In fact, Sweden is renowned for being a privacy-friendly country when it comes to the maintenance of the user's data. There are no government rules that require PrivateVPN to store the user's data, and the provider has never gotten any court order to give up the information of any user.
Since the company claims to keep no logs, they wouldn't even have anything significant to share. You'll be way more secured than if your VPN provider is based in Canada.
While Sweden seems to have passed some laws which require the gathering of Internet data in recent times, these laws apply to Internet Service Providers only. Of course, this situation is far from perfect, but they aren't applicable to VPN providers yet.
Log policy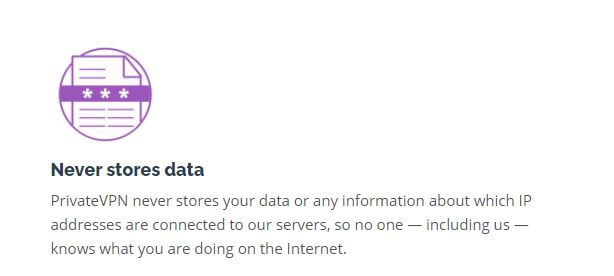 Like we mentioned earlier in the review, the provider is based in Sweden, so it has a solid privacy policy. The country has excellent data-logging protection laws, as well as laws governing the sort of data a company can be compelled to hand over by the government.
PrivateVPN has a no-logging policy, which means it collects no traffic data or other types of data about the use of its service. The only things you need to provide to create an account is an email address, payment information, and password, which it keeps in an encrypted database.
On the site of the VPN, non-identifying data is gathered using cookies. Obviously, the cookies exist only for the period of your visit and only track non-identifying data about the use of the site.
With such data, PrivateVPN can make appropriate improvements and make sure everything is in order.
Sadly, it is a standard practice to use cookies on websites. However, the part of the company's privacy policy that users can be concerned about is where it says the data can be analyzed by third parties.
Presumably, that alludes to a subcontracted web design company, but the wording is quite confusing. While it states explicitly that the data is non-identifying, the exercise could still be a drawback to some users.


Protocols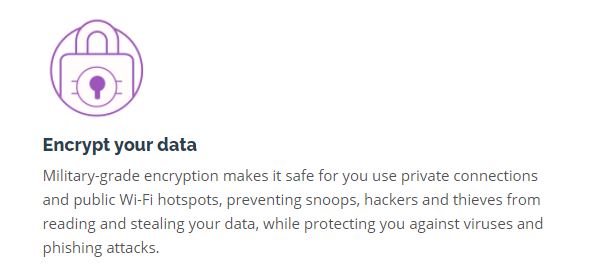 While PrivateVPN uses high-grade OpenVPN by default, they also offer a number of other security protocols. Some of the available security protocols available include:
OpenVPN (UDP and TCP)
L2TP/ IPSec
L2TP
IPSec
PPTP
IKEv2
Before switching between these security protocols, it is crucial to understand all of them and the most ideal situation for their usage. Remarkably, the company provides a comprehensive explanation for all the VPN security protocols.
However, if you're looking to strike a perfect balance between speed and security, OpenVPN is the most ideal protocol. Apart from offering good speeds, it would also take a being from another planet to breach this protocol.
During this test, we also learned that the provider uses AES-256-bit encryption. This is on par with the best providers on the market, including ExpressVPN and NordVPN. For a provider this cheap, this is some great news.
Protection against leaks
Equipped with IPv6 and DNS leak protection, PrivateVPN ensures your safety all the time.
The VPN keeps a secure grip on your internet connection to prevent any leaks that may give your identity away. Undoubtedly, these two features are certain to take your privacy on the internet to a whole new level.
Torrenting
Torrenting is a practice that many governments around the world frown at, so only a few VPNs allow the practice.
What did we find during our test?
You may be wondering. Below is a review of PrivateVPN when it comes to torrenting.
Is torrenting allowed?

Peer-to-peer sharing is allowed on this VPN, which means you can connect to any other user and share large files. Some of the files you can easily share or move through their servers include music videos, movies, and setup files.
Download torrents risk-free with PrivateVPN >
Unlike a lot of other providers in 2023, all of the PrivateVPN servers are compatible with torrenting. However, the provider recommends using only their servers based in Sweden for torrenting.
Since they use high-grade encryption, you don't need to worry about anyone intercepting you. You have to reset and manually configure your client and utilize the port the application provides you.
Is there a Kill switch?
Yes, there is a Kill Switch. For starters, a Kill Switch is one of the most vital tools you can find in a VPN. The key purpose of this feature is to kill your internet in the event of a connection loss or drop.
It usually does this to prevent your identity or data from leaking back to the Internet Service Provider.
Moreover, this feature especially comes in handy if you're downloading a private or illegal file and need to be away from your device for a while. In fact, a lot of users review their service pleasantly just because of this feature.
The great thing is that PrivateVPN provides a kill switch for all platforms. Of course, we remembered to ask the representative we spoke with during our test about this, and we were told that the company is working on improving this feature further for every platform.
Bypassing Censorship

There are many countries in the world with repressive internet policies in 2023, with China being the most noteworthy. So, does PrivateVPN have enough capabilities to bypass restrictions in such countries? We'll talk about it in this review.
In censored countries
China's anti-VPN stance is quite notorious. In 2018, the government affected a ban on nearly every foreign VPN company, thereby preventing its citizens from unblocking uncensored websites through the most popular method.
Using Facebook in China has therefore become a real hassle!
Without mincing words, bypassing the Great Firewall of China is a great concern for travelers and citizens alike.
Unfortunately, PrivateVPN is incapable of unblocking the Great Firewall of China.
While in the country, you won't be able to access the service, as we found out during our test. Before 2018, regulations were effected, users used to report occasional access to the VPN.
However, that's not the case anymore, and we don't see it changing anytime soon.
In restricted networks
There are a lot of restrictions placed on internet usage nowadays.
Some organizations place restrictions on their network in a way to minimize distractions. Besides, some colleges usually restrict network access to prevent students from accessing questionable materials.
Thankfully, like it's top-rated competitors such as ExpressVPN, CyberGhost, and NordVPN, this provider also allows unrestricted access to every leading social media site.
We were easily able to unblock sites like Twitter, Instagram, and Facebook, among many others.
Access restricted social media sites >
Regardless of your location, you can simply launch the app and connect to one of the servers of the provider to access your favorite social media sites. With PrivateVPN, you can effortlessly bypass the restrictions imposed by any authority, and use your favorite social media sites.
A good point for this provider in our review!
Countries and servers
Another factor we considered in our test is the provider's server distribution. In how many countries does the company have its servers and how many servers does it have?
Countries covered

Operating about 150 servers in 60 countries, PrivateVPN is considerably inferior to the leading firms like NordVPN and Express, who boast 5,400+ and 3,000+ respectively.  However, PrivateVPN has servers in 5 cities in the United States, the United Kingdom, and many countries all over Europe.
It also has servers in Australia, Canada, Japan, Russia, Singapore, Brazil, and South Korea. Probably the only places that are overlooked are the Middle East, China, and Africa.
Therefore, you may need to look elsewhere if you're particularly interested in these regions.
Of course, PrivateVPN is a younger company compared to the likes of ExpressVPN and NordVPN, so its noticeably lower number of servers is not surprising.
Besides, the provider has fewer users than those rivals we mentioned.
However, this company seems to be on a steady rise as it is expanding its number of servers actively. Thanks to this, its prospective customers may be hopeful.
Servers
Like some other leading providers in the market, PrivateVPN offers specialized servers for a couple of activities. The provider even has specialized servers for streaming Netflix, BBC iPlayer, and some other streaming services as we mentioned earlier in the review.
Moreover, all its servers are specialized for torrenting, which makes it an excellent choice for people who download torrents.
Compatible devices and simultaneous connections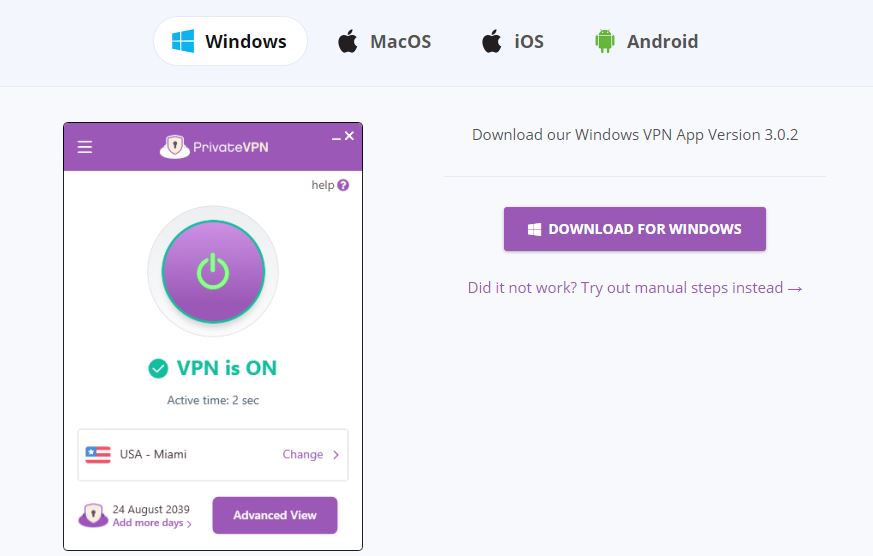 Imagine the frustration that can come with buying a VPN and then realizing that it doesn't work with all your devices. Certainly, you don't want to be in that sort of situation. That's why it's important to consider the types of devices that are compatible with PrivateVPN.
In addition, you also have to think about the number of connections a VPN allows, especially if you have a large family.
What device can I use with PrivateVPN?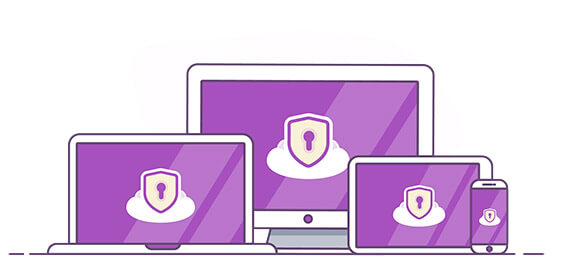 The VPN has excellent multiplatform support, and it's even mentioned on the site of the provider. The VPN is compatible with a wide range of devices, which include:
Apart from offering great multi-platform support, the provider also offers a setup guide for every operating system. And if you encounter any installation problem, you can contact customer support for technical assistance.
Furthermore, the VPN has compatible clients for a range of routers. In fact, the company has a comprehensive description of the kind of routers its compatible with on its website.
To make this review more detailed, you can use this VPN on the routers below:
ASUS RT models
Tomato
Linksys
QNAP
pfSense
Synology
DD-WRT
How many simultaneous connections?
Impressively, PrivateVPN allows users to connect up to 6 devices at the same time.
This is quite exceptional and only a couple of providers offer more in the industry. With that said, this VPN can be ideal for larger families.
Client support
PrivateVPN is another element we considered for this test. How quickly do they respond? How knowledgeable is their support team? These are important questions you need to ask as a prospective buyer.
How to contact it?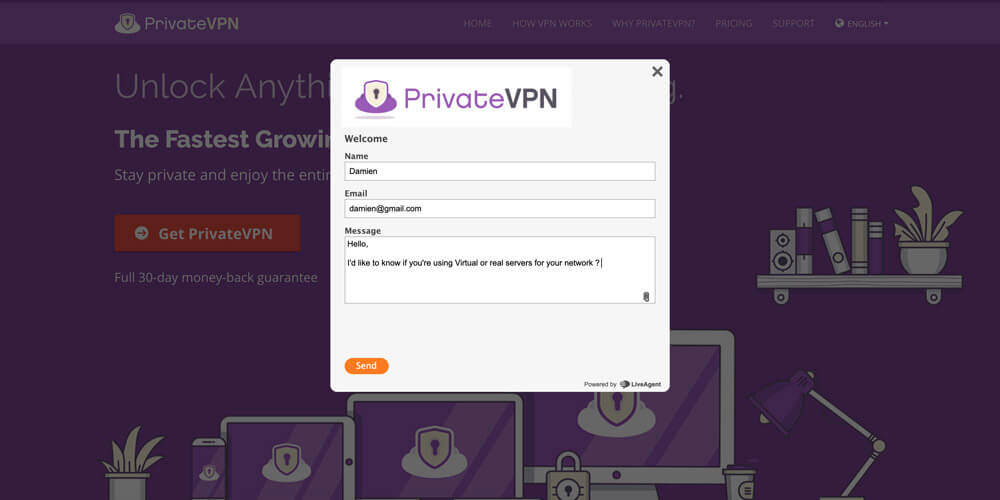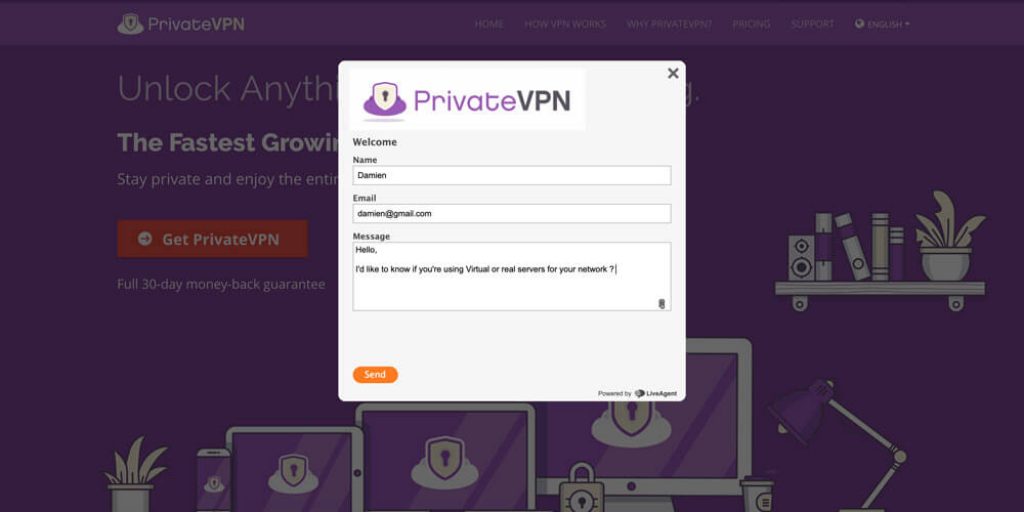 The company has both ticket-based support and live chat options for its customers. After opening the site, you can effortlessly find a "contact us" bubble on the first page. Also, the live chat option appears on the top left corner, where visitors can easily find it.
However, while the company claims that their live chat support is always available, no one actually showed up when we tried to use it during our test for this review.
Look below:
You'd expect that someone will then answer you via online-chat, as what we find with many competitors (ExpressVPN, CyberGhost, NordVPN, Surfshark…). But no. Here is what you get: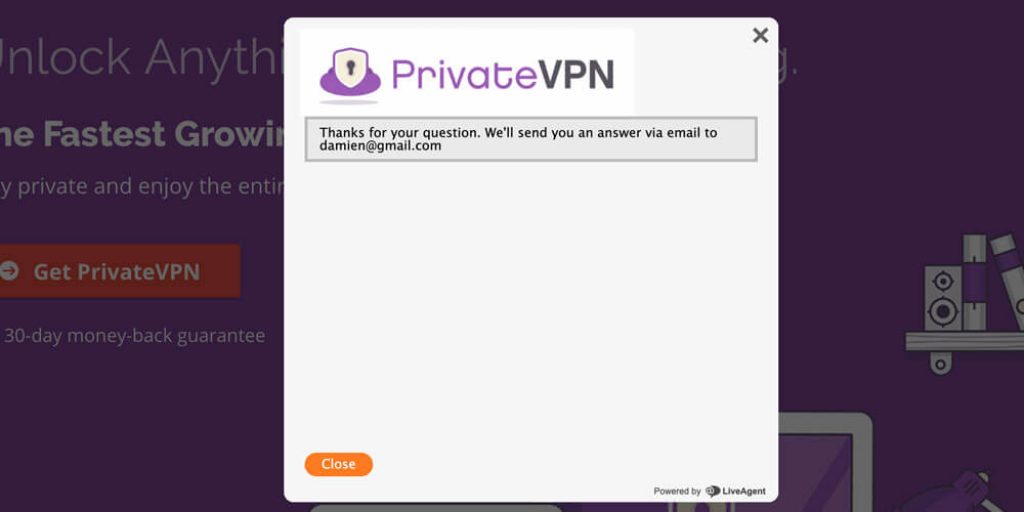 There are reasons to be disappointed. It is good to have low pricing…  but if it is to get no live-chat support, we can't have a good review on PrivateVPN.
Is it good?
To be honest, we don't think it is good enough.
While we got a response after a few hours on the ticket-based support, no one responded to the live chat throughout our review.
FAQ/Tutorials
Apart from the two options we mentioned above, the company also has a support page with visual guides and a FAQ database to manually help install the VPN using some protocols. Moreover, they have guides detailing how to use the service with a couple of routers. As if those weren't enough, they have a blog also, which contains the most recent network information and some other security concerns.
Value for money
When trying to find the right VPN for your needs, you definitely want something with maximum value for money. With that in mind, let's see what we found about PrivateVPN's value for money in our test.
Price comparison

PrivateVPN provides users with different types of subscriptions in 2023, unsurprisingly. However, all the plans on offer come with the same features, so only the pricing is the difference. Take a look at the different plans available below:
13-month plan (1 month free) is $3.82/month (65% discount)
3-month plan is $5.03/month (54% discount)
1-month plan is $8.10 (26% discount)
The cheap monthly subscription is quite enticing if you simply want to test out the service. Apart from that, it's nice to see that they offer a three-month subscription, which is good news for people who aren't looking for long-term commitments.
With a discount of 65%, the one-year plan offers the best value for the money, plus one month FREE.
Get the value for your money with PrivateVPN >
Means of payment

PrivateVPN also offers a range of basic payment means, some of which we will include in this review. And yes, users can pay using Bitcoins, which is a plus for users who want to hide their identities while making payments.
Below are some of the modes of payment accepted:
Paypal
Bitcoins
Credit card
Money-back guarantee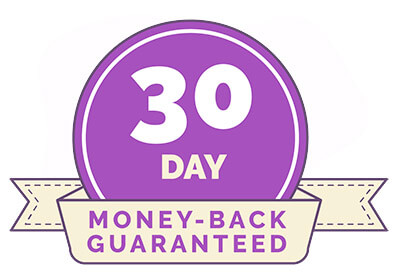 PrivateVPN seems to be confident in their service, so they offer a 30-day money-back guarantee. Gladly, we found out in our test for the review that the company's money-back refund policy comes with no tricky conditions or questions.
If you choose to discontinue service, you simply need to cancel the subscription within the first 30 days. And to do this, you simply need to contact the support team.
Any extra?
The extra features are the unique features, and they often increase the value for the money of any VPN. Therefore, how many unique features does PrivateVPN have? We've have put the features to test, to ensure that this review is as accurate as it is detailed.
Port Forwarding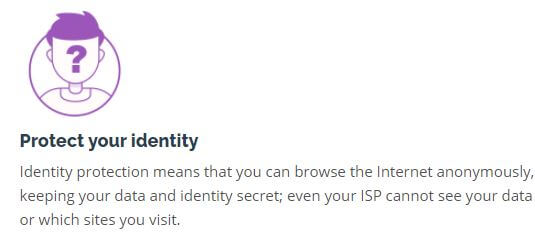 PrivateVPN offers port forwarding, which is a performance-improving feature for torrenting. If a local firewall is throttling or blocking a particular port associated with P2P sharing, this feature helps to increase your speeds.
We checked the effectiveness of this feature out during our test and it worked excellently. In fact, there are many users who have an excellent review of this VPN just because of this feature.
Remote control
Remote installation is also available for genuine technophobes. When this feature is implemented, it'll enable a PrivateVPN agent to momentarily take over a user's machine remotely to assist them with the installation.
Of course, this may not be required as the VPN is extremely easy to set up.
Nonetheless, it's a great addition that surely can be regarded as an outstanding feature. While we didn't test this feature during the compilation of this review, we spoke with users who gave it pleasant remarks.
Verdict
Delivering a precise verdict on a service like PrivateVPN is an extremely difficult exercise. Obviously, the service thrives in the aspect of torrenting-support and streaming and performs modestly in other aspects like security, platform support, and value for money.
However, its network coverage, censorship unblocking, and client support leave a lot to be desired.
Do we recommend it for anyone looking for a reliable solution in 2023?
It depends on what you want in a VPN. If you're looking for a cheap solution with modest features and performance, PrivateVPN is a great choice. However, if you value performance over money, this provider won't be an ideal choice.
With all said and done, PrivateVPN is a provider with a huge potential that is yet to be realized. Until that happens, ExpressVPN is our recommended pick if you don't care about its slightly expensive price.

Michael is a talented writer who has dedicated a lot of time into making sure that everyone around the world can use the internet securely. Being an avid traveler, he has acquired a lot of experience while using different VPNs on his travels. When it comes to doing comprehensive "how to tutorials" or testing some VPN functionalities, he's always the best pick ! He's here to help you solve your VPN-related issues.