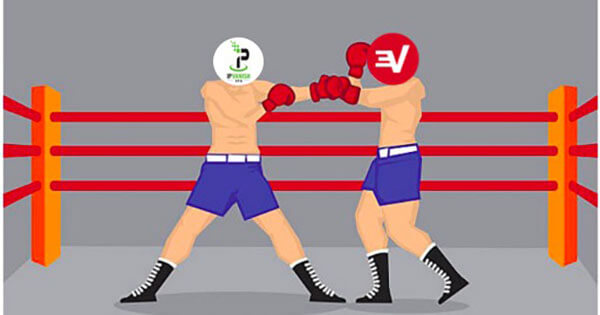 Two leading providers in the world of Virtual Private networks are ExpressVPN and IPVanish and you'll easily change your IP address with both of these VPNs. Both offer many additional features and benefits, so if you have to choose between them, it might be difficult. Luckily, for you, we have done the hard work and have taken a look at what both offer.
You do not have to wade through the webpages of each provider trying to distinguish which might be better suited to your needs or which comes out on top. You can simply continue reading for a full and comprehensive comparison.
So, if you are considering the two, here are the results of our IPVanish or ExpressVPN evaluation.
  The Applications and Ease of Use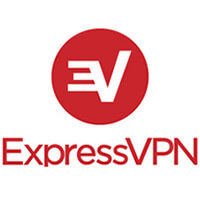 ExpressVPN supports a huge range of devices, offering easy-to-install-and-use apps, allowing you to set up your VPN in minutes.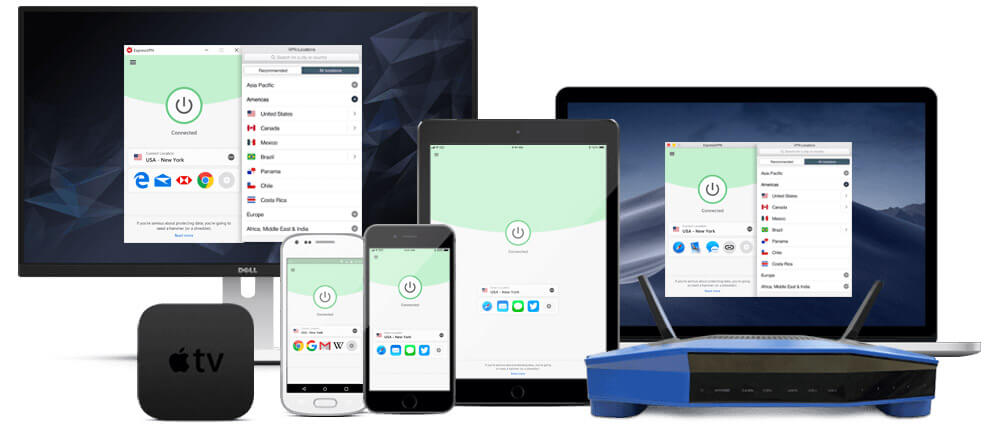 The provider offers links directly on the webpage for all apps, along with detailed installation guides for those who need them.
Just some of the devices covered are Windows PC, Mac, Linux, Fire TV, Router, and PlayStation. ExpressVPN is definitely the best VPN for gamers, by the way. SmartTVs, consoles, browsers, and more are also covered.
You can use a plan from ExpressVPN on up to five devices at the same time, which means other family members can enjoy all the benefits offered.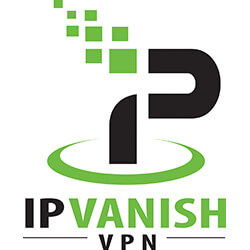 IPVanish also offers VPN apps that are user-friendly for a wide range of devices. Links to download them are listed on the webpage and they are easy to install.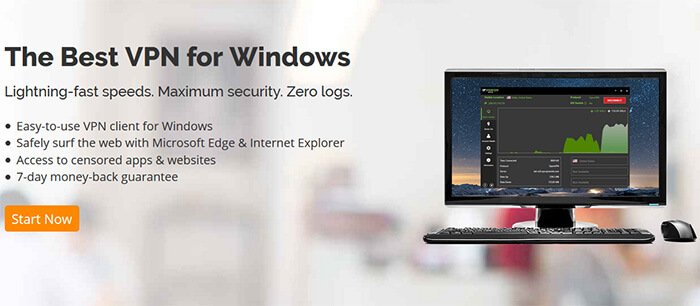 The apps have intuitive dashboards making them easy to use providing easy access to servers and settings.
IPVanish supports devices including Windows, macOS, Linux, routers, FireTV, and Chrome OS. However, the provider does not support as many devices as its competitor.
Up to 10 devices at the same time are supported by a single plan – more than enough for even the largest families.

In our IPVanish or ExpressVPN comparison, ExpressVPN comes out on top for apps due to the fact the provider offers support for a huge number of devices. In addition, apps are easy to install and use, with an attractive dashboard and detailed guides offered for manual installation on routers!
---
  ExpressVPN or IPVanish: Which One is the Fastest?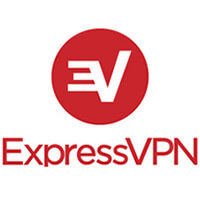 ExpressVPN offers some of the fastest speeds of any VPN provider. Of course, when using a Virtual Private Network, there is always a speed drop, this is par for the course. However, the drop is barely noticeable when using this provider.
Without VPN (we were located in London) : 

EU Server (Paris) :

US Server (New York) : 

Asia Server (Hong Kong) :


We tested speeds when streaming Netflix in HD, BBC iPlayer, and Hulu, and our experience was not ruined by buffering at all. Of course, this is partly because servers are fully optimized and reliable.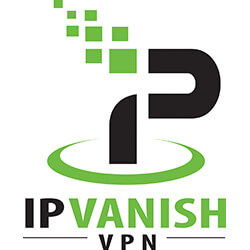 IPVanish offers fast speeds, we detailed this part in our IPVanish review. However, the provider cannot match the blazing-fast speeds of its competitor. But, you will not have any issues streaming Netflix in HD.
Without VPN (we were located in London) : 

EU Server (Paris) :


US Server (New York) : 

Asia Server (Hong Kong) :


The provider does claim to the fastest in the world, while this is not exactly true, the speeds offered are good. You do get consistent speeds with IPVanish, especially if you connect to the server automatically chosen as the best.

ExpressVPN comes out ahead of IPVanish in terms of speed tests, as the provider is simply the fastest out there and lives up to the claims of offering blazing-fast servers. There is a minimal drop in speed thanks to optimization and investment in resources.
---
  Streaming: Which One Should You Choose?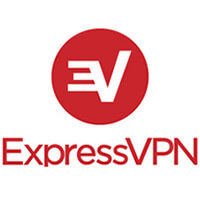 Overcoming geo-restrictions and streaming is one of the most popular reasons why people use a VPN. Thankfully, ExpressVPN knows this and the provider has capitalized on it with fast and reliable servers.
Netflix in particular is very anti-VPN and uses technology to try to stop servers from overcoming geo-restrictions. Thankfully, ExpressVPN servers have no issues in overcoming restrictions imposed by Netflix, BBC iPlayer, Amazon Prime Video, and more.
With thousands of servers based around the globe, you can be sure to find a server to unblock content from your home country and beat censorship.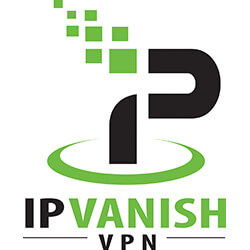 You can also stream US Netflix using IPVanish by connecting to a US server. However, you cannot access international versions. On saying this, the majority of people use a VPN to stream US Netflix, so it is not such a big deal.
The connections were stable and remained active while streaming in HD from US Netflix.
With Netflix cracking down on servers from VPN providers, it was a nice surprise to find that we could stream US Netflix with IPVanish. However, do not expect to be able to do the same with BBC iPlayer and other streaming services, as they do not work for most of them.

In the streaming category, it is a tie when it comes to IPVanish or ExpressVPN as both providers could overcome US Netflix restrictions and allowed us to stream in HD without buffering or issues.
---
  Torrenting: ExpressVPN or IPVanish?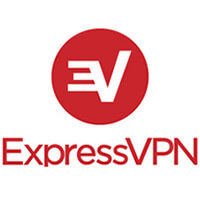 ExpressVPN is a superb choice of the provider if you want to protect your privacy online when downloading, more so when torrenting.
Many Virtual Private Network providers do not talk about torrenting or P2P support. However, this one does. In fact, ExpressVPN is not behind the door, as it offers specialized servers made with torrenting in mind.
ExpressVPN also includes a Kill Switch in plans. It cuts off your internet connection if the VPN connection drops, preventing accidental IP/DNS exposure.
Along with this, the provider offers a no-logs policy, which makes it a good choice if you want to torrent and avoid DCMA notices.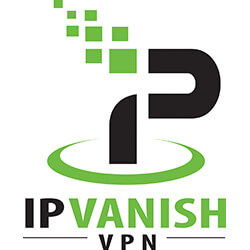 IPVanish also supports torrenting and P2P activity. The provider offers some advanced security features to ensure the ISP cannot see what you are downloading.
As all aspects of the service are managed internally, it makes for a very secure service since the middleman is done away with. Along with this, the provider has a strict no-logging policy, so they cannot share any data about what you download, even if asked.
Thanks to unlimited bandwidth and speed, downloading is fast. With plenty of servers to choose from and military-grade encryption, you will remain secure away from the prying eyes of your ISP.

While both providers support torrenting and P2P activity, we put ExpressVPN slightly ahead thanks to it having blazing-fast servers and an airtight no-logs policy that has been independently audited.
---
  Bypassing Censorship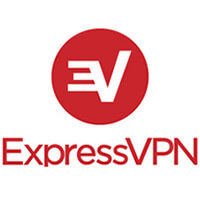 There are so many countries around the world where censorship is high, China and Russia being just two. ExpressVPN can overcome it and breaks through the Great Firewall with ease.
This is thanks to the fact that ExpressVPN offers specialized servers designed to be able to bypass censorship. You simply have to check the website of the provider to find what servers work in China and connect to one of them.
Military-grade 256-bit AES encryption stops the ISP from seeing what you do online. This is backed up with a wide range of security protocols, including OpenVPN and IKEv2.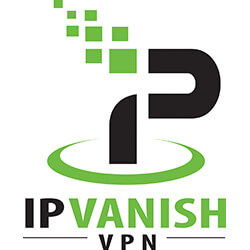 Sadly, IPVanish falls short of working in high censorship countries. The servers of the provider do not work in countries such as China and Russia. In fact, on the provider's website, you can find a whole list of countries in which the servers will not work.
Censorship not only applies in China of course. Websites are often blocked in workplaces, schools, and colleges. IPVanish will allow you to overcome these censorships.
This is possible using the encryption offered by the server after making a connection. Encryption makes it impossible for the ISP to find out what website you want to visit.

There is one clear winner in the censorship category and this has to be ExpressVPN. The provider offers specialized servers that can even break down the Great Firewall of China and this is no easy feat.
---
  Security: Which One is the Safest?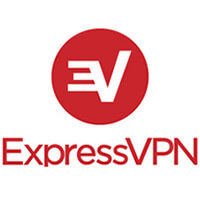 ExpressVPN is based in the British Virgin Islands, safely out of the sight of intelligence agencies. Therefore, it gets off to a very good start in the security category.
The provider has a strict no-logging policy in place, so it does not save any personal details, meaning it can't share them. This policy was audited by PwC, suggesting the scale and depth of privacy offered by the provider.
ExpressVPN uses military-grade 256-bit AES encryption, which keeps users exceptionally safe and secure when browsing the internet. Along with this, a Network Lock Kill Switch is included in plans.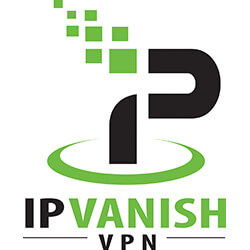 IPVanish is located in the United States and as such, this rings some alarm bells. You should know that the US is part of the 5-Eyes intelligence-sharing agency.
There is some good news in that, as IPVanish does have a no-log policy, so it seems they do not collect any data on how the users use the service. If they do not collect data, they cannot share it.
However, on saying this, we would not like to take the providers word for it as in the past the honesty of the provider was called to question.

As ExpressVPN and its no-log policy have been audited by PwC and the provider puts numerous security measures in place, they are the clear winner in the security category and rightly so.
---
  Servers and Countries Coverage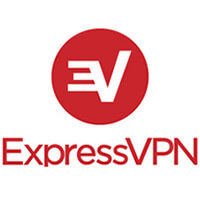 Security and overcoming geo-restrictions/censorship all rely on the servers offered by the provider. ExpressVPN is one of the best providers for its diverse range of 3,000 servers spread out around 94 countries.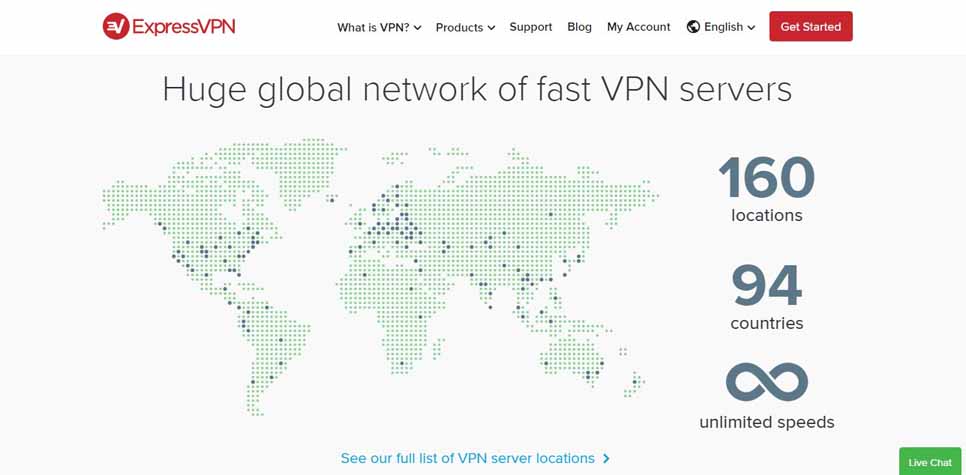 ExpressVPN offers an impressive range of servers located in the Americas, Europe, Asia Pacific, and the Middle East & Africa. With many servers in Canada making it a very interesting VPN for that country.
Wherever you may be located in the world, you can be sure of finding a server suitable for your needs.
From the far reaches of Peru to the Isle of Man, from Nepal to Egypt, ExpressVPN has you covered.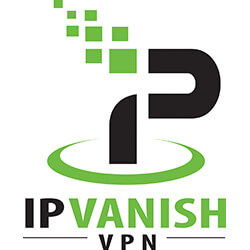 IPVanish also offers a good range of servers (1,500+ in 75+ locations), but not as many as its competitor. However, the number of servers offered is more than ample, and perhaps, they will expand out to more countries in time.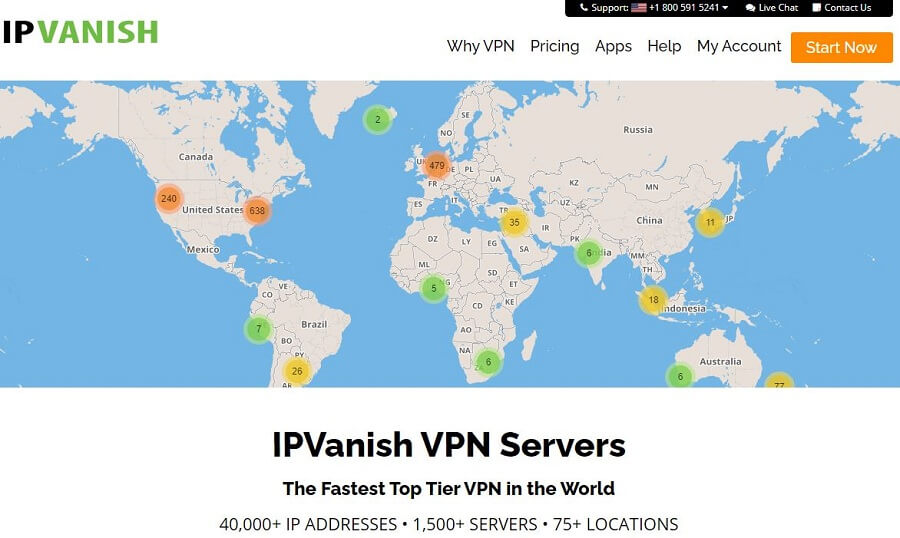 The provider does favor many of the biggest countries in the world with servers located in Canada, the United States, and the United Kingdom. Also in Asia, Eastern and Western Europe and Oceania.
IPVanish does not represent servers in Russia, a country where censorship is extremely strict and its servers do not work in China.
One downside to IPVanish is the fact it offers "Virtual servers". This makes it look as if the server is located somewhere other than its actual location.

As ExpressVPN offers a wider range of servers located in many countries around the world, even in far-flung regions, with none of them being "Virtual", the provider takes the win in this category. And it's not even close!
---
  Client Support: Which One is the Best?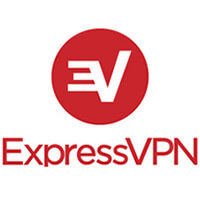 There may be times when you need help with your VPN and ExpressVPN offers a superb level of customer support.
Along with offering many tutorials for installation and overcoming issues on the website, the provider also offers various ways of getting in touch to talk over problems. 24/7 live chat support is available – support tickets and email are also choices.
In short, if you need the help of any kind, ExpressVPN support is always on hand.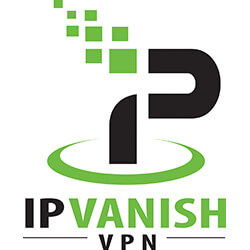 IPVanish also offers a 24/7 live chat support option. Generally, help is just a few seconds to minutes away, depending on how busy the provider is.
Another help option is to contact via email. However, you can expect to have to wait for anything from an hour or two to a full day. IPVanish also offers an online form that you can fill in but be prepared to wait for around 24 hours for an answer, which is not very good.
IPVanish also has a social media presence as a way of help. While this is not the best solution for getting technical help, the provider is responsive.

In the IPVanish vs ExpressVPN customer support category, ExpressVPN comes out ahead. This is thanks to the sheer number of options available for getting in touch with the provider. And the very reactive service offered thanks to the online chat support.
---
  Pricing of ExpressVPN and IPVanish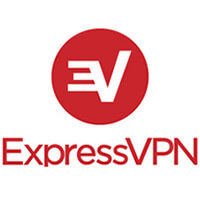 There are three plans from ExpressVPN to choose from depending on the length of the plan.

The best deal with the biggest money savings of 49% compared to paying monthly is the one-year plan with three-months free. This means you get a total of 15 months for $99.95, which works at $6.67 each month.
ExpressVPN also offers a 6-month plan for $9.99 per month billed at $59.95 per 6-month. Finally, there is a one-month plan at $12.95.
The provider also includes a 30-day money-back guarantee on all plans.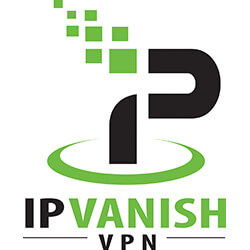 IPVanish offers three different length plans.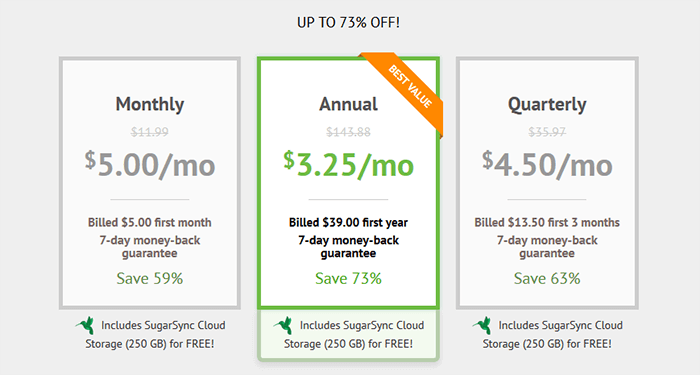 The one-year plan is the most economical at $39 per month, which is the equivalent of $3.25 per month. A three-month plan comes in at $13.50 every three-months and a one-month plan costs $5 per month.
On the brighter side, IPVanish fixed its issue regarding the 7-day money-back guarantee. Now, it offers 30 days for each plan, no questions asked.

The winner of this category is ExpressVPN. Despite the prices being a little higher, you do get a lot more for your money than with its competitor. Plus, the provider offers an amazing no-quibble 30-day money-back guarantee on all plans.
---
Conclusion: ExpressVPN wins against IPVanish
As you can see from the above, ExpressVPN is the overall winner in this IPVanish vs ExpressVPN comparison. The provider took wins in all but one of the categories, making it a decisive and clear winner.
While ExpressVPN wins by quite a large margin, this does not mean IPVanish is inferior. It simply means a provider offering a higher quality of server and benefits has outdone it.
Whether the results will differ, a couple of years down the road remain to be seen. For now, it's pretty clear which is the best choice.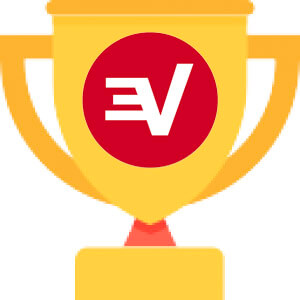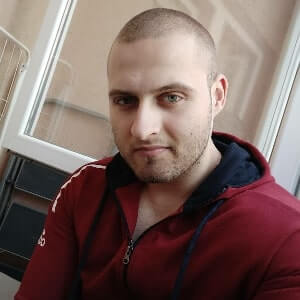 A professional writer with a Master's degree in Mechanical Engineering. Since his youngest age, he loves everything related to internet, technology, fitness, games, and dogs! He joined our team in order to bring his deep knowledge in security services, among which VPN is of course a key component.