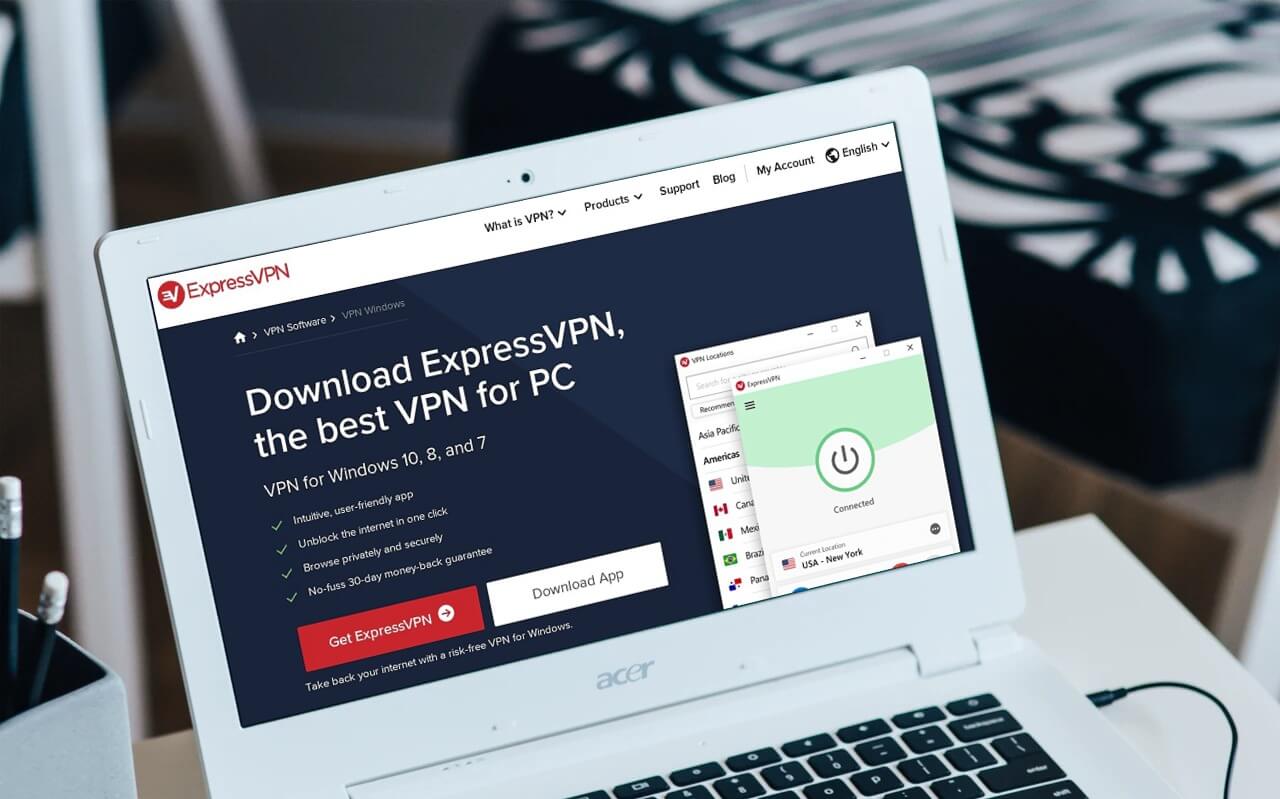 For more than 30 years, Windows has been the most popular Operating System in the world for laptops and desktops. Despite being such a strong platform, however, it is clear to see that the privacy of the users isn't at the top of Microsoft's priority list. The OS has had privacy issues for many years, and the truth is that you need more than the best antivirus software for protection.
Speaking about protection, one of the best options nowadays is a Virtual Private Network (VPN). Keeping your private data safe is just as important as preventing your system from being infected by viruses.
A good Virtual Private Network is the most effective way of adding that measure of security.
Apart from encrypting your data, it also provides a way to unblock geo-restricted content on services like Hulu and Netflix.
Therefore, if you are a PC and Windows user who's looking for a great tool to protect your data and privacy, you've come to the right page. We have collected the top services in 2023, including the free and the paid ones.
While we recommend you always use the leading paid VPN for the best performance, we understand that not everyone can afford them.
Why Do I Need A VPN for Windows?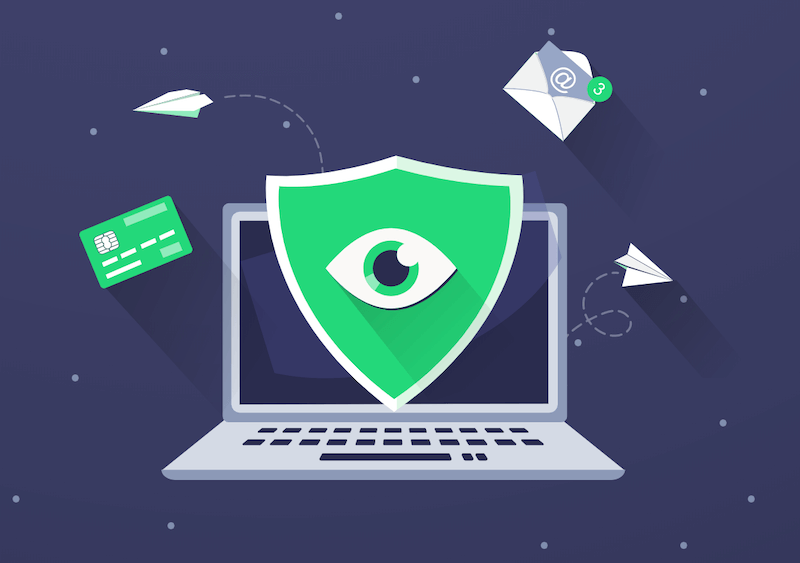 Microsoft has infuriated its customers worldwide, especially for its most recent OS update. The much-hyped Windows 10 is very terrible when it comes to the privacy of users.
The Operating System gathers all types of user data, including calendar information, Wi-Fi data, browsing activities, and contacts. It keeps all your keyboard strokes and monitors location, which is vital data most people will like to keep to themselves.
In addition, some Windows servers are especially guilty of gathering private data. For example, Cortana is the new personal assistant of Microsoft. It's a security threat since it shares all the requests you make with the company's servers, from accessing maps to making weather inquiries.
There are actually a lot of guides detailing how to safeguard oneself from Microsoft using private data and also explaining how to change different settings. While it is important to do so, disabling some features is just not enough.
According to an Ars Technica analysis, computers running on Windows 10 do send requests to Microsoft services like Cortana even when they've been turned off. Therefore, we recommend every user protect their data with the best VPN.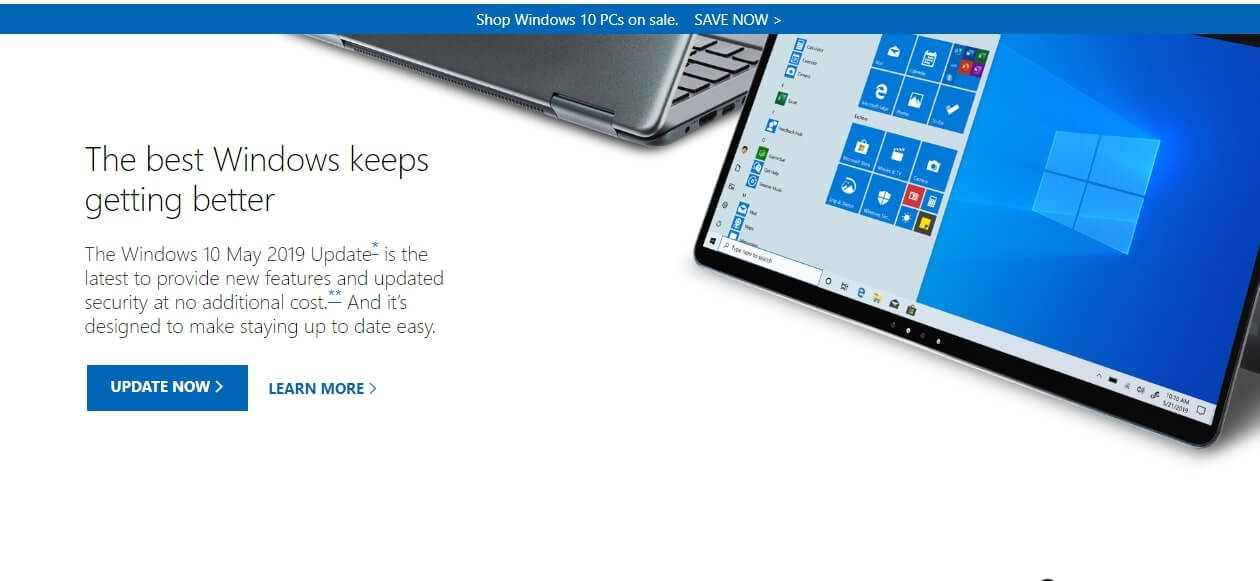 Because, while the company claims that the data collected from you is used to improve its services, you can't just rule out a chance of abuse. The company has been previously accused of closely working with the NSA, allowing the agency to bypass the company's own encryption.
Using a Virtual Private Network is certainly one of the best ways of protecting your data, regardless of the version you're using.
Moreover, using a VPN for Windows protects you against DNS attacks as well. By keeping a tab on your DNS requests, malicious hackers can monitor your activities online. Besides, they can utilize DNS poisoning methods to place wrong data into the DNS system's caches, rerouting every DNS request you make to sites that steal and wrongfully use your data.
When you set up a Virtual Private Network on your laptop or desktop, it will start using the DNS system of the VPN instead of its own, thereby giving you a higher degree of protection.
Why Use a VPN?
Apart from offering high-grade protection, a Virtual Private Network actually offers many more benefits. If you're looking for something to convince you that you really need a VPN, below are some of its numerous benefits.
ISPs Cannot Track You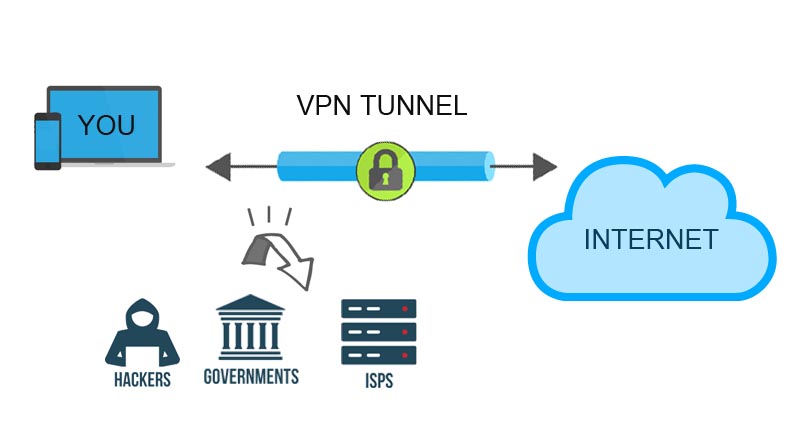 Your data traffic travels through a local internet service provider. So, without using a Virtual Private Network, that data remains unencrypted and is logged on the servers of the ISP where it can be shared or sold to third parties.
With the best VPN, however, that data becomes encrypted and there is nothing the ISP can to do retrieve the information.
Makes Public Wi-Fi Safer
It's a big risk to use a public network or Wi-Fi. Apart from not knowing the service provider behind that connection, you don't also know what has been put in place by the provider.
It is very easy to pry on public connections and pick up users' personal information, which is why it is essential to protect your Windows laptop. The encryption that the VPN provides goes a long way in ensuring the safety of your information.
Access Restricted Content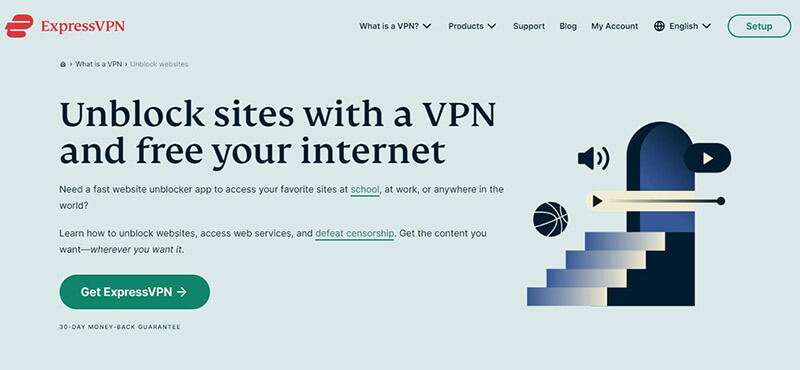 One of the more instant functions of a Virtual Private Network is to effortlessly change locations. This enables you to get past content geo-restrictions put in place by streaming companies.
Also, this allows you to access information or data censored by company agencies or governments and stream content on Netflix, BBC iPlayer, or Hulu you couldn't access on a normal day.
The 3 Best FREE VPNs for Windows
If you are looking for a costless service that will offer you decent performance, we've got you covered. Below are the three best options.
1. Windscribe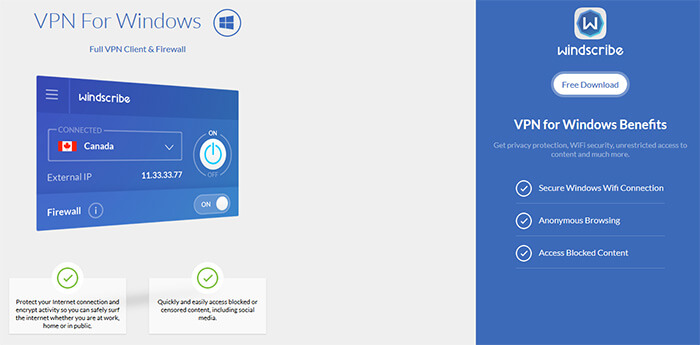 While Windscribe is a relatively new arrival to the scene, its dedication to privacy and its generous data makes it one of the best free options for Windows users.
As standard, it gives you 10 GB bandwidth every month as a new user, which is especially useful if you are into streaming. It also enables you to choose from 10 remote server locations, including Canada, the US, Hong Kong, and UK VPN.
The provider doesn't keep IP addresses, visited sites, or connection logs. When you're connected actively to a VPN server, the service logs the server you are connected to, the amount of data sent, and your username, but everything is deleted three minutes after your session has ended.
Also, you can earn an additional 5 GB of bandwidth when you tweet about the service, and you will be given 1 GB for each friend you invite.
As an extra perk, should any of your invitees choose to upgrade to the paid version, you will also get an unlimited subscription and many more servers. If you aren't tempted by all these, there is also a built-in firewall and ad-blocker.
However, the company doesn't have 24/7 client support, which may be a big issue for some people. It also has a relatively smaller network coverage compared to its best paid rivals, but that's something you can't avoid with a non-paid VPN on Windows.
PROS:
Provides a generous 10GB of free data
Built-in adblocker and firewall
Doesn't keep logs
You have a chance for even more free data
Great multiplatform support
CONS:
Sub-standard client support
Doesn't have a wide server coverage
Slower speeds
---
2. ProtonVPN

ProtonVPN is another Windows VPN that provides a costless service along with a paid alternative, but the non-paid version comes with some excellent points.
The best of those points is that it doesn't come with any bandwidth limit. Simply put, there is no limit to the amount of data you can use per month. Naturally enough, there are still some limitations.
On the costless version, you are limited to just a single device, slower speed compared to the paid version and just three locations.
It doesn't support torrenting either. However, if you can endure all these limitations, it's a remarkable VPN with a stern no-log policy. To sign up for this service, your email address is the only thing you need.
Both the website and the app have no ads, which many people will appreciate.
Speaking of apps, the provider supports a wide range of them. Apart from Windows, which is obvious, it also offers native clients for Mac, Linux, Android, and iOS, and the performance levels are quite strong.
However, the paying users get the provider's priority when it comes to speeds, so you may experience some speed drops occasionally. But with its unlimited monthly data allowance, the service is worth considering.
PROS:
No bandwidth limitations
Multi-platform support
The best security features
Needs only your email address for registration
Stable performance
CONS:
Permits only a single connection at a time
Non-paid users can only access 3 locations out of 30
Slow speeds
Browse without bandwidth limits with ProtonVPN >
---
3. TunnelBear

If a 100% free service that has a user-friendly and simple design is what you are looking for in a Windows VPN, you can't look beyond TunnelBear. Featuring a cute "beary" (if that's the word) UI, Tunnelbear is a suitable option for individuals who are sick of edge-looking services.
While the service has a few limitations that can be a deal-breaker, there are still many things to love about the service. Lest we forget, some of its limitations include limited space for customization and limited geographical locations.
On the upsides, the provider supports the best encryption in the world – AES 256-bit encryption.
Multi-platform support, alongside browser extensions, makes the service very easy to use, either to surf the net or to download. Therefore, this is a great piece of news for beginners and Windows users.
The VPN comes with a stern no-logs policy, which is another reason for its inclusion. Moreover, TunnelBear ensures that your data does not need to go long distances, so it connects you to the location with the lowest ping.
This is called the "Auto Tunnel" feature.
To add an additional privacy layer, the provider comes with a GhostBear functionality, which ensures that suspicious entities won't be able to detect your VPN traffic. This is another excellent addition for increased security.
PROS:
Great design
Suitable for beginners
Strong encryption
Great multi-platform support
CONS:
Limited geographical locations
Only 500 MB of data monthly
Limited space for customization
Service based in Canada
Slow speeds
---
Weaknesses of Free VPNs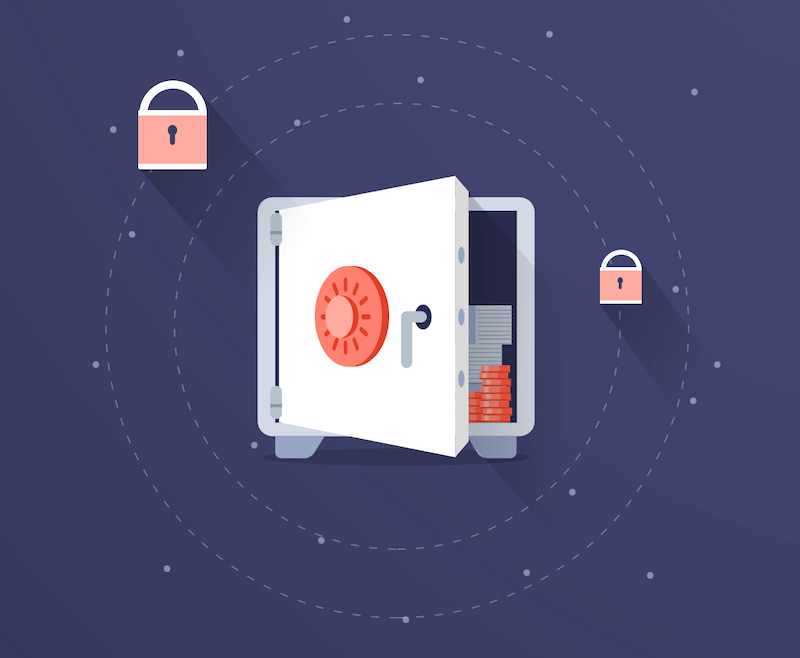 Till now, we have done very little to hide the fact that we don't recommend 100% free VPNs for Windows. For people wondering why, below are some of our reasons.
They Compromise Your Security
One of the best uses of a VPN is to prevent hackers from hijacking your data, so it's very alarming to discover that some providers are actually capable of compromising your security.
Sadly, that is what was found out when a study revealed that 38 percent of 238 VPNs showed signs of containing malware.
The majority of the malware is linked to ads – which is logical since really free services don't have an apparent source of income like their paid alternatives. Also, this is why a Virtual Private Network that limits or restricts your bandwidth data has less probability of being dangerous than a provider that guarantees a free service without any catch or condition.
They Track Your Online Activity
In our point of view, tracking the online activity of users is the most terrible transgression a Virtual Private Network can commit. Frighteningly, it is the most common. Privacy is a key reason you probably use a Virtual Private Network while surfing the net.
Therefore, it is very ironic that a study found out that 72 percent of non-paid providers have third-party trackers implanted.
They use these trackers to collect information on your activity online, often so that advertisers are able to display targeted ads to you. So, instead of offering you privacy, the best free VPNs for Windows are basically doing the opposite.
They collect your data and sell it to the third-party company with the highest bid. Needless to say that your identity and IP address aren't being hidden properly.
While there are some providers that don't allow you to know that they sell your information, others disclose it in their privacy policies.
Notably, paid VPN services were discovered to have fewer trackers (to none) compared to free ones and other applications in general. Thus, you actually get the privacy you crave when you purchase a premium plan, in most cases at least.
They Don't Unblock Netflix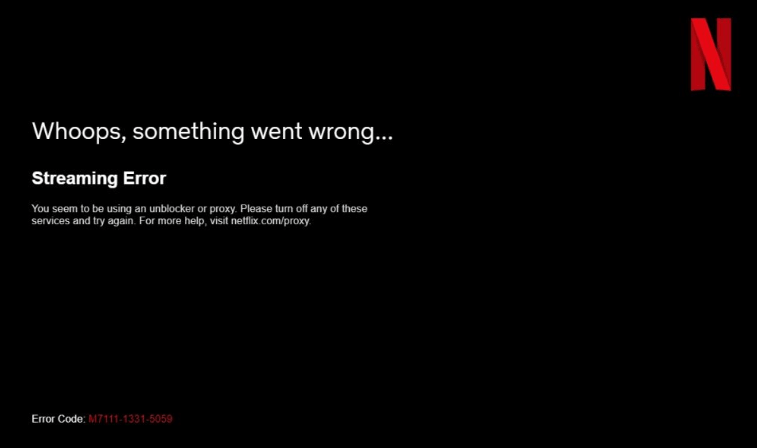 There is currently no real free service in the world that will unblock Netflix reliably. While it's possible to succeed in bypassing Netflix's restrictions occasionally with the best costless services like TunnelBear, it is never guaranteed.
Most times, you are likely to receive the popular error message when you try.
Besides, even if a service like TunnelBear ends up unblocking Netflix on your Windows PC, its data is limited to just 500 MB per month for non-paid users, which is not sufficient to complete even a single movie.
Unblock Netflix with ExpressVPN >
Apart from TunnelBear, there are also some other costless VPNs that occasionally unblock Netflix with some servers, but you are likely to go crazy as they often slow your internet speed down deliberately.
The truth is that you get what you pay for, which is fair. It requires lots of dedication and resources to bypass the Netflix restrictions, and free VPN providers can't just afford to give all.
They Slow Down Your Internet
Slow internet is a problem you will encounter with many low-quality services. Having your Virtual Private Network purposefully slow you down, however, is especially horrible.
Many costless providers adopt this strategy in a bid to push their non-paid users to pay for an upgrade and buy a paid subscription.
Simply put, they place less priority on free users than paid users, which means that your internet speeds will be often slow. The other way in which free services slow your internet speeds down is by limiting your bandwidth or displaying ads.
The 5 Best PAID VPNs for Windows
This is the business end, where things get serious. If you're really serious about protecting your Windows adequately, then you should consider one of the best paid options below.
1. ExpressVPN
The British Virgin Islands-based ExpressVPN is our pick for the best paid VPN on Windows. The provider offers a remarkable scope of server coverage, with more than 3,000 servers in almost 100 countries.
Apart from that, it offers support for torrenting. And speed-wise, it is the fastest paid service on the planet, without any doubt.
The app features a great user interface filled with a host of features including multiple protocols (Lightway included), server recommendations, and a Kill Switch feature. A convenient addition is the ability to use browser extensions, along with the split tunneling feature, which is especially helpful for torrenting.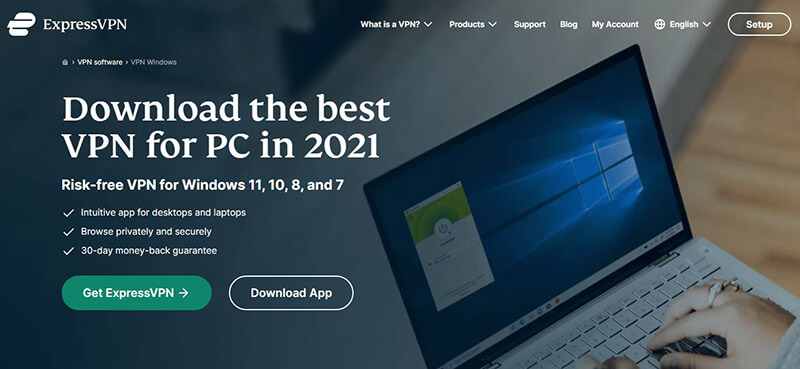 Security-wise, ExpressVPN delivers when it comes to strong encryption and protocols, while the privacy policy explicitly states that it has a strict no-log policy.
It won't store your traffic data, online activities, or connection IPs. On top of that, the company has 24/7 client support which is provided via email or live chat for all your issues.
On the price front, the paid service is a bit above its rivals but will be worth it if you want the best VPN experience on your Windows PC.
While the provider comes with no free trial or plan, every plan comes with a risk-free 30-day money-back guarantee. Besides, its annual subscription offers a lot of value for money, coming with an extra 3-month plan to make it 15 months in total.
PROS:
Fastest speeds
Easy-to-use apps
Unblocks Netflix and BBC iPlayer
30-day money-back guarantee
No usage logs
Wide network coverage
Excellent customer service
Supports torrenting
Enjoy the best VPN experience with ExpressVPN >
---
2. CyberGhost
With about 30 million users around the world, CyberGhost is a strong paid VPN provider that will give you the best value for your money. Operating over 7,400 servers in more than 90 countries, this provider is a smart option for anyone.
Not only does it deliver an impressive performance when it comes to security, but it also does it with maximum ease. The provider gives you a very impressive client that is super-easy to use on Windows.
If there is one thing you may not like, it is the user interface. The UI can look too complex, which makes it off-putting. However, the service itself has a great speed, performance, and its wide network coverage means you will always find the best connection wherever you are.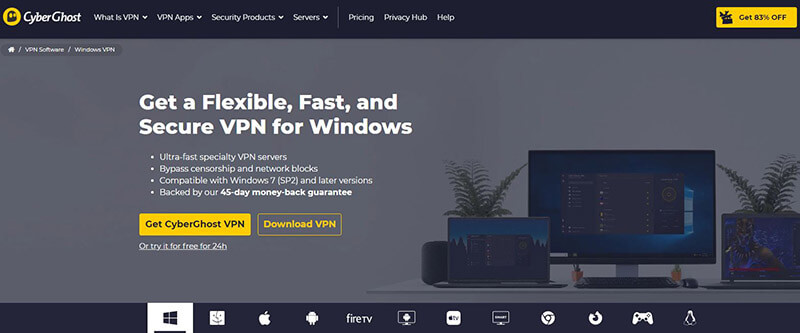 Furthermore, the encryption level a VPN provides is probably the most important factor you have to keep in mind when in search of the right service.
This provider uses the AES 256-bit encryption, which is the most advanced and highest level of encryption. Obviously, this provider ensures that you have a maximum degree of security.
Another quite useful feature you will find on CyberGhost is the ability to unblock geo-restricted content on the best streaming services like Hulu and Netflix. Regardless of the site you are trying to access, CyberGhost will handle everything.
It also has other bells and whistles, such as an ad-blocker, a no-logs policy, and a tracker-blocker.
PROS:
Works excellently on Windows
Servers in more than 90 countries
Unblocks Netflix
Secure encryption for privacy
Easy to use and reliable
45-day money-back guarantee
Has a built-in ad-blocker
CONS:
Doesn't work in China
Not as fast as its top rivals
---
3. NordVPN
With its commitment to safety and dedication to allowing its users to access a restriction-free internet, NordVPN is surely one of the best providers in the industry.
Its paid VPN for Windows adopts a special double encryption strategy that gives you an extra layer of protection. To be more precise, even a supercomputer cannot track its AES 256-bit encryption.
This nicely pairs with a stern no-logs policy and a kill switch to stop data leaks. Another top-notch thing is the reliability and speed of the provider's network.
The company operates a wide network of more than 5,200 servers in about 60 locations, a number that is always increasing. With this, you can easily switch servers and access restricted content.

Servers are designed to offer certain sorts of content in a more efficient manner, which allows for faster torrent downloads or downloads in general. There are no file type restrictions or bandwidth caps, either.
You can also connect up to 6 devices simultaneously, which is more than the industry standard, and that is 5.
What's more, you have access to the VPN's full set of features, regardless of the plan you choose. Every plan comes with a risk-free 30-day money-back guarantee, which makes sure you are pleased completely with the service.
Even though it doesn't come with a free trial, the guarantee should more than make up for it.
The Windows client has a quick setup, which makes it easy to get started. For complete device coverage, there are also native clients for the best platforms like Android, Mac, iOS, Linux, and routers.
PROS:
Excellent encryption
Doesn't keep logs
Six simultaneous connections
Very cheap prices
Great overall security
A wide server coverage
CONS:
Occasional connection issues
Expensive due to VAT taxes in some countries
Enjoy a wide network coverage with NordVPN >
---
4. Surfshark
Surfshark is a relatively new player in the river of VPN providers, and it arrives with aplomb with its reliable, fast solution. With everything on offer, it's hard to argue with its inclusion on this list of the best VPNs for Windows.
While the provider's 3,200+ server count puts it behind some strong rivals like NordVPN and ExpressVPN, its excellent geographical distribution provides some sort of balance.
This provider offers a lot of essentials, but it was actually the unlimited simultaneous connections that caught our attention. That's a fairly good advantage because Surfshark's leading contenders have limited simultaneous connections.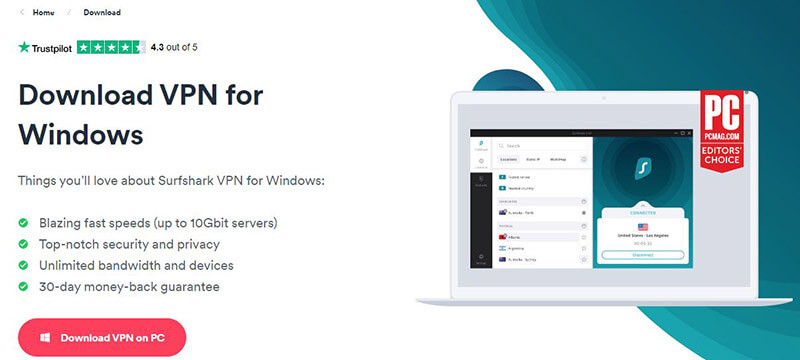 If abundant options and a lot of extras are what scratches your itch, we recommend you choose Surfshark for your Windows PC. Despite being simple, the software is elaborative, which offers a useful solution to protect you from spying eyes and nosy hackers.
It's also big on security as well, using AES 256-bit encryption, which is the best form of encryption.
The software's whitelisting capabilities enable you to choose the applications and websites you wish to get past the VPN. This feature comes in handy when you are accessing banking websites.
While the provider doesn't offer a free trial, its 30-day money-back guarantee means you can ignore that.
PROS:
Uses strong encryption protocols
Unlimited simultaneous connections
Allows you to whitelist some apps and sites
Comes with a 30-day money-back guarantee
Simple but elaborative
CONS:
Slower speeds than its rivals
Enjoy Surfshark's unlimited simultaneous connections >
---
5. IPVanish
Featuring all the fundamental functionalities, IPVanish is one of the best paid VPN services for Windows for sure. While the provider claims to be the fastest in the world, that may be a bit overstepping as we saw in our review.
It is not as fast as ExpressVPN, for sure, but it offers decent speeds.
The provider has a slogan – stop the spying. With this in mind, they put data privacy first with zero traffic logs and 256-bit AES encryption, which makes it nearly impossible for anyone to bypass your information.
Perfect for anonymous browsing, the provider offers remarkable 1,900+ servers in over 75 locations across the world. It also doesn't have bandwidth limits, along with limitless server switching.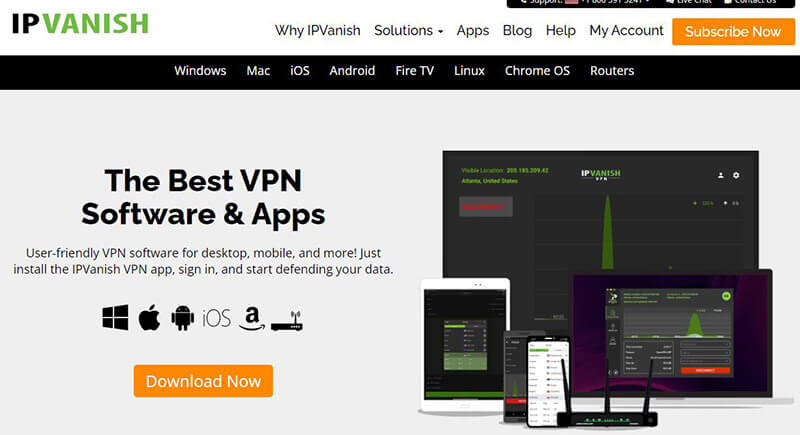 Apart from supporting Windows, the service also offers support for macOS, iOS, Android, Ubuntu, Chromebook, and routers. The Windows client is especially fast and easy to download.
Speeds-wise, the VPN offers an above-average speed. Moreover, you can unblock BBC iPlayer and US Netflix. Like the majority of the best VPNs, this one also has a strict no-logs policy to always conceal your identity.
The client claims to offer 24/7 client support and a 30-day money-back guarantee. Therefore, you have some time to try out and make a decision. However, the fact that this provider is based in the United States may be a huge concern because of the country's hostility to Virtual Private Networks.
PROS:
Offers great multi-platform support
Strong encryption
Can unblock Netflix (sometimes)
No bandwidth limit
Great client support
CONS:
The US jurisdiction
Average speeds
Outdated-looking Windows app
---
Conclusion
Choosing the right VPN for your Windows computer can be a bit tricky. Therefore, we encourage you to carefully read our reviews and choose the best ones for your needs.
With all classes of users taken into consideration, we have included both free and paid VPNs.
However, while we admit that some free services perform excellently, they can't be compared with the paid ones. If you're having a hard time separating our top recommendations, we recommend you choose ExpressVPN.
Even though it's not the cheapest option you can find, it delivers the best value for your hard-earned money.

Michael is a talented writer who has dedicated a lot of time into making sure that everyone around the world can use the internet securely. Being an avid traveler, he has acquired a lot of experience while using different VPNs on his travels. When it comes to doing comprehensive "how to tutorials" or testing some VPN functionalities, he's always the best pick ! He's here to help you solve your VPN-related issues.