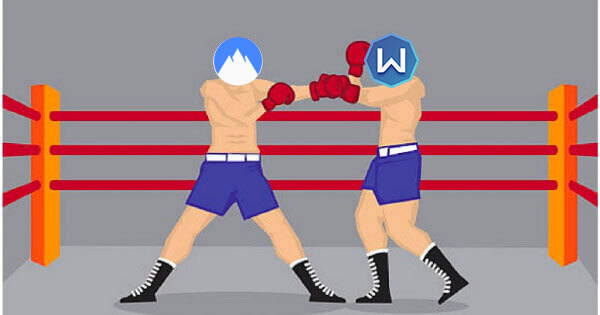 NordVPN or Windscribe? That is the question! This is something we are going to be answering today and to do it we have put the two up against each other over nine rounds. We are looking into the most important aspects of a VPN and revealing a winner for each round, which will lead to the ultimate winner.
In the past, we have tested dozens of VPNs but this time around, we set our sights on these two popular providers to find which stands out as the best of the two.
We took the speed of both providers into account, the range of devices covered by apps, whether they are a good choice for streaming and beating censorship, and much more. The first of the rounds is the devices covered, so let the battle commence.
The Applications and Ease of Use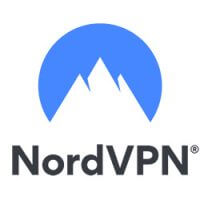 You are going to be hard-pushed to find a device that is not covered by NordVPN as the range is so big.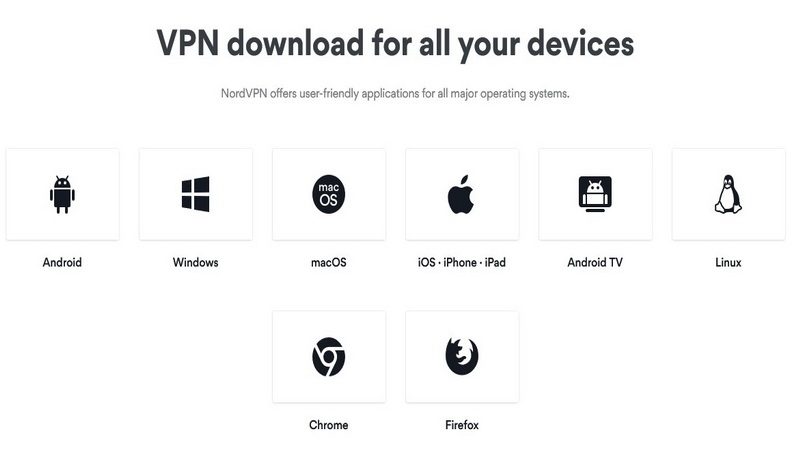 All of the most popular devices have apps, including Windows, with it working perfectly on Windows 10, macOS, Linux, Android, and iOS phones and tablets.
Besides, if you have a device that is not covered, you can still use the VPN on it by manually configuring the service on a compatible router or purchasing one preinstalled.
This means it can be used on the PlayStation, Xbox, Smart TVs, and more. Also, there are extensions to cover Chrome and Firefox web browsers.
Finally, the provider allows up to 6 simultaneous connections.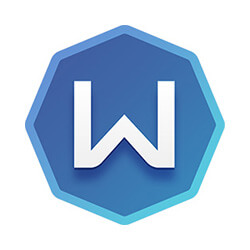 You don't want to end up with a VPN that does not work on your device, so let's find out what devices Windscribe is covering.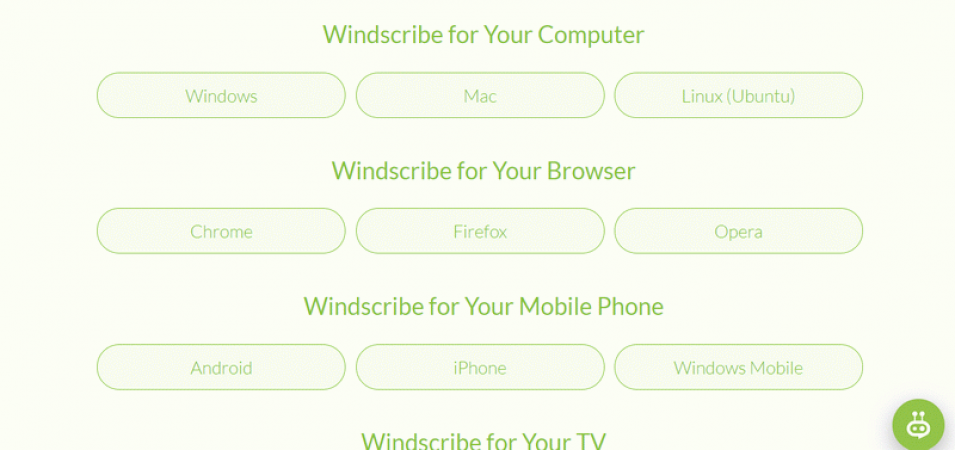 All standard devices have apps, so you can download an app for Windows (with the app working well on all versions of the OS), Mac, Android, and iOS, plus Windows Mobile.
Router installation is also offered and you can set this up manually on a compatible router to protect any device that is not covered by a standalone app. So, this boosts the list up considerably.
You can then use the VPN on games consoles, Smart TVs, and more. There are extensions available for Firefox, Chrome, and Opera browsers.
And to conclude this part, unlimited simultaneous connections are offered by the provider.

In the apps and devices round of this NordVPN or Windscribe battle, the latter is the winner as, while both cover a large number of devices, you get unlimited connections with the latter.
---
NordVPN or Windscribe: Which One Is the Fastest?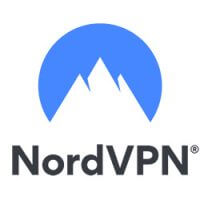 The provider is by no means the fastest on the market. However, it does offer speeds that are remarkable and great for downloading and streaming. You can check out our speed test results below.
Without VPN (we were located in London) :

EU Server (Paris) :


US Server (New York) :

Asia Server (Hong Kong) :


One of the reasons for its speeds might be the sheer number of servers offered.
We also tested the stability of NordVPN and it is among the most stable, with its promising uptime of 99.9%.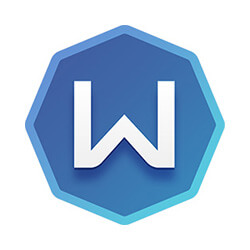 There are two versions of Windscribe: the paid and the free one. However, as you might expect, the speed of the free version is nothing to brag about. The paid version offers above-average speeds. You can see our tests below.
Without VPN (we were located in London) :

EU Server (Paris) :

US Server (New York) :

Asia Server (Hong Kong) :

However, we were disappointed with the speed overall. In fact, there are free providers offering better performances.
But the provider was stable when testing it and we didn't see issues with disconnecting.

In the speed round of this NordVPN vs Windscribe battle, the former provider is the winner as it offers fastest speeds and a larger number of servers.
---
Streaming: Which One Should You Choose?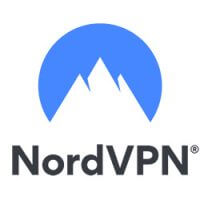 Does NordVPN have what it takes to unblock and stream the most popular streaming services?
With US Netflix being the most popular, we put this to the test first and yes, it was able to unblock and let us watch Netflix with no issues. The provider has SmartPlay technology to make it easy for you to stream from the most popular services.
The next test was BBC iPlayer, and again, it managed to unblock it from abroad (outside the UK) with ease.
Besides, it works with Sky, HBO, ABC, and others.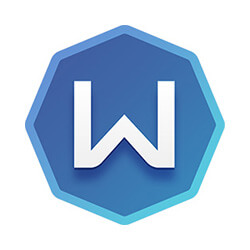 Windscribe offers two versions, free and paid, but can either of them unblock and stream Netflix and other platforms?
You cannot unblock Netflix using the free version, no surprise there. However, you can, using the paid plan and there are special servers (they are called WINDFLIX).
We tried the specialist servers with Netflix and all of the servers we tested worked fine without proxy errors. We didn't have much luck with BBC iPlayer though. When connecting to UK servers, we found ourselves blocked.
There is better news if you want to unblock HBO or Amazon Prime Video.

As NordVPN unblocked everything that we tested, without any issues, it is the clear winner in the round of our comparison for unblocking and streaming.
---
Torrenting: NordVPN or Windscribe?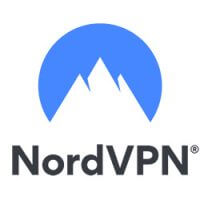 NordVPN does support torrenting and while you cannot use all servers for downloading, there is a good choice of P2P servers.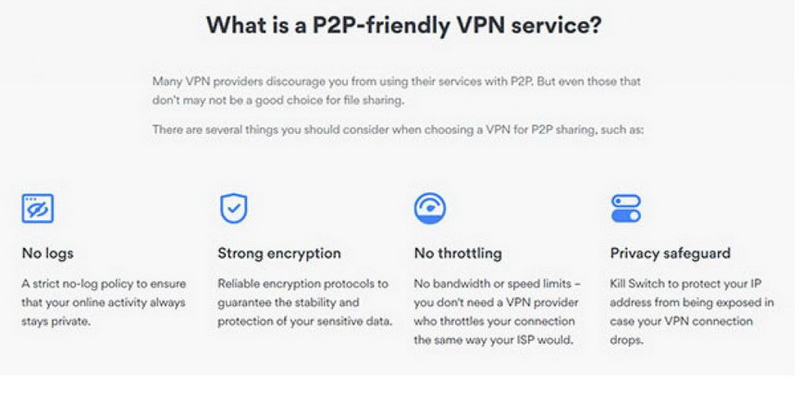 In fact, a few hundred servers are P2P friendly around the world and you can pick and choose from these.
Alternatively, if you connect to a server that doesn't support torrenting, the VPN will detect your activity and reroute the connection to a friendly server.
There are plenty of security features for torrenting, including a no-log policy, superb encryption, DNS leak protection, and DoubleVPN.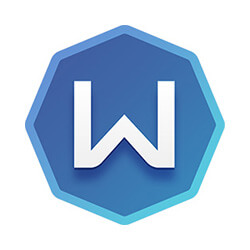 Windscribe supports torrenting. However, there are no specific servers for using when P2P file sharing.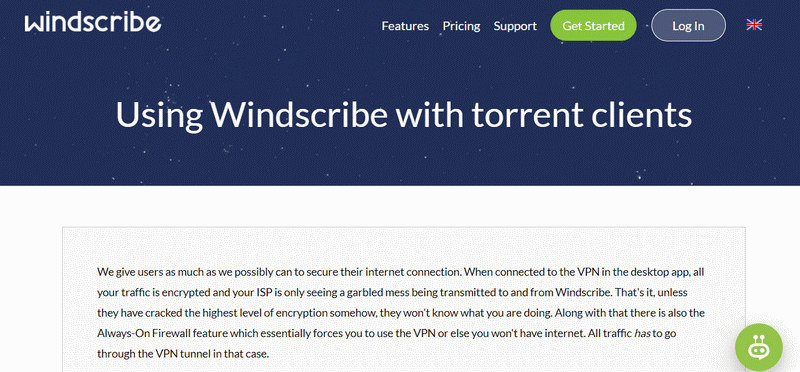 This means it is something of a hit and miss as some work well while others will not all you to torrent.
There is no in-built detection to switch you to torrent-friendly servers, so you might have to connect to several before finding a suitable server.
The good news is there is a Kill Switch to stop the ISP finding out what you are doing online, as it stops the internet connection if the server drops.

The torrenting round of NordVPN or Windscribe comparison shows there is one clear winner – the former. It has plenty of servers that support P2P and even reroutes you to a suitable server if needed.
---
Bypassing Censorship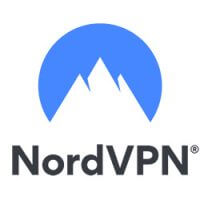 This provider is among the few ones that has what it takes to bypass the strict censorship rulings of China.
It is difficult to bypass the Great Firewall but the provider still manages to unblock hundreds of websites that are restricted in the country (Facebook, Gmail, Google…).
NordVPN is also competent for unblocking access to blocked websites in hotels, schools, schools, and the workplace.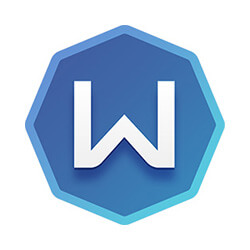 Surprisingly, Windscribe is among the VPNs that can beat Chinese censorship to unblock websites and apps.
One of the helpful features included is Stealth Mode. This ensures it can break through the Great Firewall with no trouble.
It is also a good choice if you want to beat restrictions in schools, colleges, hotels, and the workplace to access restricted content.

As both VPNs, NordVPN and Windscribe, can bypass the Great Firewall of China with few issues, this round has to be a draw as there is nothing to choose between them.
---
Security: Which One Is the Safest?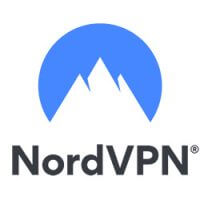 A VPN is only as good as the security measures it has in place and this one has plenty to offer.
NordVPN is located in Panama so it is not a member of data-sharing intelligence agencies. Therefore, it does not have to collect or share data.
The provider has a no-log policy in place, so it does not collect any data. Therefore, even if asked to provide it, they could not.
Military-grade encryption is provided for the protection and it uses the most secure protocols, OpenVPN and WireGuard. Other choices include IKEV2/IPSec. For additional security, DNS leak protection is included to stop leaks and requests going through the ISP.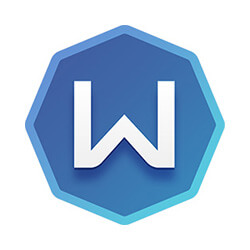 Now let's look at what security measures are in place from Windscribe and whether it is a good choice.
The provider is based in Canada, which means it is a part of the Fourteen Eyes data intelligence-sharing alliance. So, it does have to share information if asked.
However, it does have a no-log policy but the provider does keep some logs. This includes username, server connections, and more.
AES 256-bit military-grade encryption is used with the OpenVPN protocol. There are other choices of protocols, including IKEV2 and SOCKS5.
The provider offers DNS and IPv6 leak protection, however, the latter is not fully supported right now.

In the security round of NordVPN vs Windscribe, the former comes out on top thanks to not being a part of the data intelligence-sharing agencies. Plus, it has a good no-log policy in place.
---
Servers and Countries Coverage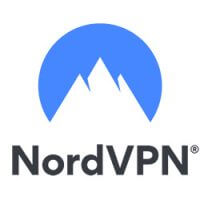 The provider offers thousands of servers strewn out all over the world. In total, it offers 5,700 plus servers in approximately 60 countries around the world.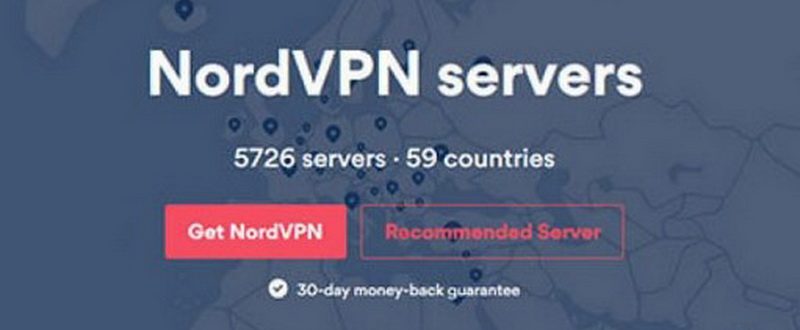 Europe is covered by a huge number, 2700 in total in countries such as the UK, Netherlands, Belgium, Norway, Italy, Spain, Iceland, and many more.
The Americas is also covered with servers in the United States, Canada, Argentina, Mexico, and Chile.
Africa and Asia are also protected with servers offered in South Africa, India, Turkey, the UAE, Egypt, and more.
Additionally, servers are optimized for different activities including torrenting.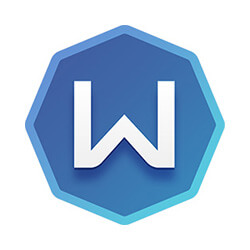 Windscribe only has a limited number of servers, 500 of them located in around 60 countries around the world, so it cannot match its competitor.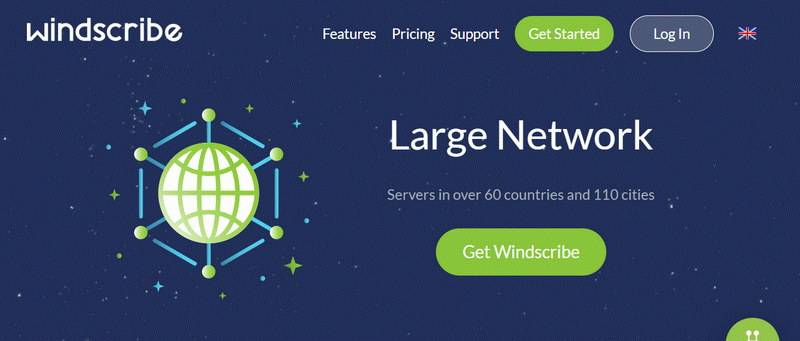 Europe has a huge number of servers with them being offered in countries including the United Kingdom, Ireland, Spain, Italy, Denmark, and more.
Servers are also offered in far-flung locations such as Russia, while South America is covered including Mexico and Brazil.
Other countries include Hong Kong, Japan, Singapore, Malaysia, Indonesia, Thailand, South Korea, and Australia.
The provider also offers servers specifically for unblocking Netflix. They are called WINDFLIX.

In the servers and countries round of this NordVPN or Windscribe battle, the former wins as it offers thousands of servers spread out around the world in 60 countries.
---
Client Support: Which One Is the Best?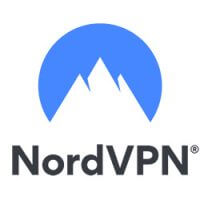 If you need help fast, you are not going to be disappointed as NordVPN offers live chat and is available 24/7.
We didn't have to wait long during testing. Therefore, this is by far the fastest way to receive help.
Other options are email or using the support ticket system on the website. Neither is as fast as the live chat option.
There are plenty of options for self-help on the website. There are detailed FAQs and tutorials listed. This includes tutorials for setting up devices and more.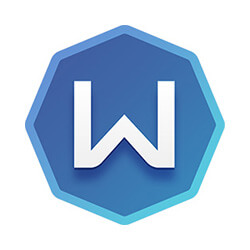 Windscribe takes an odd stance against offering help. Strangely, it claims that, if you need too much help, it's not doing its job.
We are not sure about this approach and we were disappointed to find that it doesn't offer a live chat solution.
The provider does offer a chatbot. However, this is not a real person to talk to. It also offers ticket support but it's not fast.
There are some self-help guides on the website with set up guides and FAQs and they are straightforward and easy to follow, giving clear advice.

For customer support and help, there is one clear winner in this round of NordVPN or Windscribe and it is the former. It offers 24/7 live chat and much more, as you've seen.
---
Pricing of NordVPNand Windscribe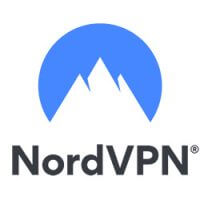 NordVPN is offering deals all year long and there are three plans all of which offer the same features.

The two-year plan comes with savings of 68% and costs the equivalent of $3.71 per month when paid every two years at $89.
There is a six-month and one-month plan for respectively $9 and $11.95 per month. Moreover, there are numerous options for payment including credit and debit cards, PayPal, UnionPay, Yandex, and more.
Also, all plans have a 30-day risk-free money-back guarantee.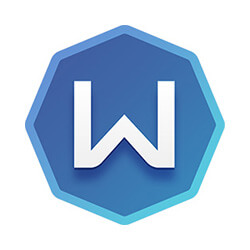 Windscribe offers three plans, so there is something for everyone with the biggest savings made on a longer commitment.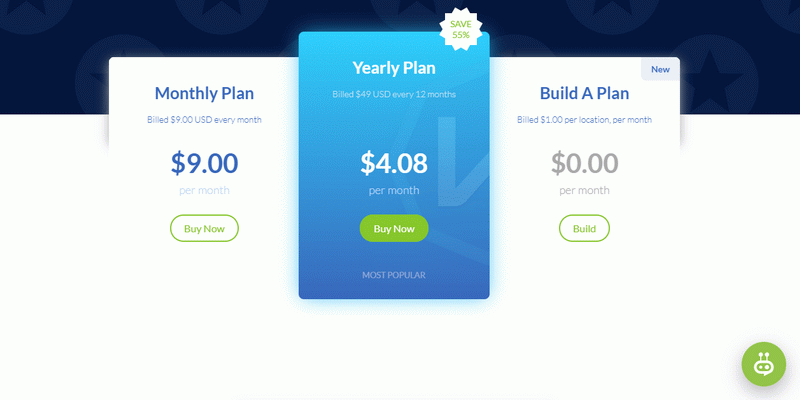 The yearly-plan is offered with savings of 55%. It costs the equivalent of $4.08 per month and is billed at $49 every year.
There is a monthly plan for $9.00per month.
A "build a plan" option is available for $1.00 per location, per month. There are various ways to pay including Bitcoin, PayPal, credit/debit card, and Paymentwall.
Disappointingly, only a 3-day money-back guarantee is offered with plans.

In the pricing round of NordVPN vs Windscribe, it is a draw. The latter does offer the cheapest prices but the former offers a great deal more for your money. Plus, it offers a 30-day money-back guarantee while its competitor offers only a 3-day period.
---
Conclusion: NordVPN Wins Against Windscribe
So, the end of the battle has been reached and we have a clear winner. The winner is NordVPN as it took the majority of rounds during our in-depth comparison and analysis.
The provider won in the rounds for speed, unblocking and streaming, torrenting, security, servers, and client support.
Windscribe won the round for apps and devices supported, but this was the only round it took. The VPNs drew in bypassing censorship and pricing.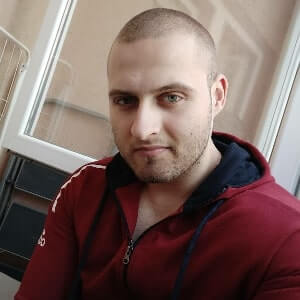 A professional writer with a Master's degree in Mechanical Engineering. Since his youngest age, he loves everything related to internet, technology, fitness, games, and dogs! He joined our team in order to bring his deep knowledge in security services, among which VPN is of course a key component.