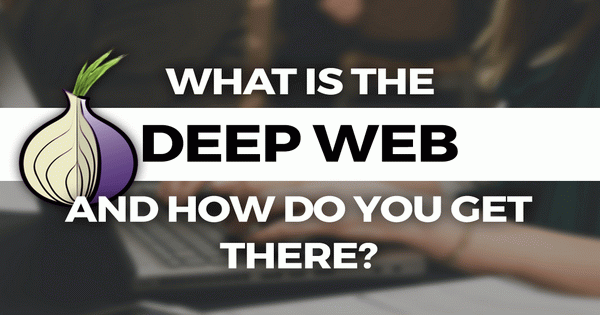 Everyone knows what the internet is and millions of people around the world use it daily. However, there is another side to it and this is called the Dark Web/Darknet. It may also be called the deep web. It is estimated that this "hidden" internet contains around 500 times more content than what is on the "normal" internet. If you are curious about seeing what is out there, you might be wondering how to access the Dark Web/Darknet and we have the answers.
What Is The Dark Web?
The Dark Web contains content that is not indexed on the Google search engine. However, a lot of the content and information really is not useful to the majority of people and some of it Google has banned.
IP addresses of the network hosting the websites with the content are encrypted and this means anyone visiting it remains anonymous.
However, as search engines do not index the sites on the Dark Web, you need special browsers that provide anonymity to reach it. One of the most popular browsers to access the Darknet is the TOR browser where TOR stands for The Onion Router.
This browser has a Firefox look and feels as it is based on that browser.
The content accessible on the Darknet includes:
Hacked Netflix accounts;
Hacked software;
Lifetime premium account for Netflix;
Drugs;
Counterfeit money;
And more.
However, not all content is illegal, you can:
Join a Facebook-type site known as BlackBook;
Become a member of a chess club;
Find a rare book that you want to purchase;
View whistleblower sites;
Visit official .onion sites of Facebook, DuckDuckGo, and ExpressVPN;
And more.
The Risks of Accessing the Darknet
Venturing onto the Darknet is not without risks. Many of the sites have been set up by scammers and hackers. This is something to consider very carefully. It is one thing to wonder how to access the Dark Web but another to actually do it.
Access the Dark Web safely with ExpressVPN >
Scammers use the Darknet to set up commerce sites. They then suddenly cash in and disappear with escrow money they were said to be holding.
Hackers can upload files filled with malware and spy tools that infect your device when downloaded and steal personal information.
Your ISP, government, and other authorities will not know what you are doing on the Darknet. However, they will know you are using the TOR web browser and this might raise some suspicions about your activities.
There is a way to get around this and that is to use a VPN aka Virtual Private Network.
Benefits of Using a VPN to Access the Dark Web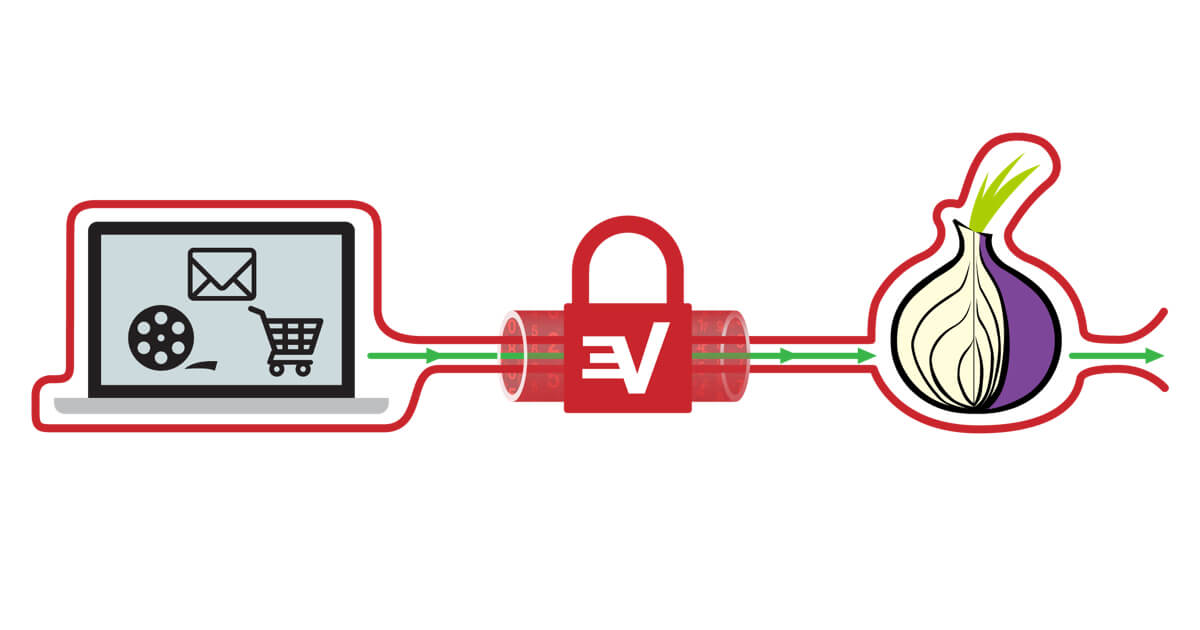 One of the biggest benefits of using a VPN to access the Dark Web/ Darknet is the anonymity it provides. When connected to a Virtual Private Network you mask your IP and take one on from a server offered by the provider.
This means that not even your ISP can tell what you do online. The VPN is used alongside the TOR web browser and it provides even more security. A Virtual Private Network not only masks your IP address it also puts a virtual tunnel between the device you use and the internet.
Any information sent down the tunnel is encrypted, which means hackers or anyone else who discovers it cannot read it.
There are some free VPNs out there. However, using a Free VPN would not be a very good idea. Here are three disadvantages to using free Virtual Private Networks:
They don't offer a huge range of servers offered with paid providers.
Server connections are often slow as many people are connecting to them and the server network is very small.
Some (almost all)providers collect your personal information and sell it to the highest bidder.
They can leak your personal information because of DNS Leaks or WebRTC leaks.
How to Access the Dark Web/Darknet?
Using the TOR browser is one of the best ways to get onto the Dark Web/Darknet. As mentioned above, you can remain anonymous and secure by combining the browser with a VPN connection.
So if you are wondering how to access the Dark Web just follow the steps below.
1. Choose a Reliable VPN Provider
Which VPN should you use alongside the TOR browser?
Any that is reliable! We have chosen some of the best providers at the bottom of this guide. So choose one and get a plan that suits your needs and sign up. We chose ExpressVPN and you can save 49% if you choose to pay upfront for a yearly plan with the provider.
Even better is the fact that when paying for a year upfront the provider gives you three months free.
2. Download Apps to Your Device
Download the VPN app to your device, install it, launch it, and sign in using the credentials you made when signing up with the provider. A dashboard will open up where you can choose a server and connect.
Again, in our example, we have chosen ExpressVPN.
3. Connect to Your Chosen Server
Choose a server from the list of the app and click on the Connect button. Congratulations, you are now behind the protection of a VPN.
4. Download Tor and Install It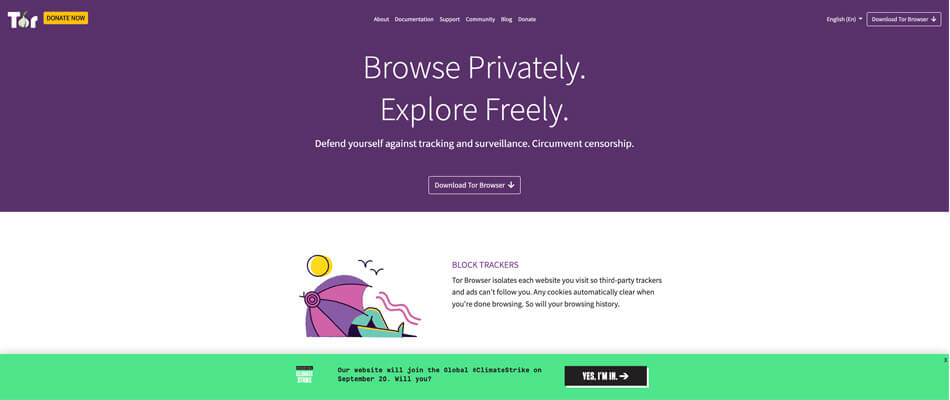 Make sure you have a connection to the VPN server, then go ahead and download the Tor browser from the website and install it.
5. Launch the Tor Browser
Find the icon for the browser you just installed and click on it. You now have the answer to how to access the Dark Web and you are ready to go browsing.
Our Choice of the Best VPNs
Now that you have found out how to gain access to the Darknet and have found out that it is safer using a VPN, we are going to recommend some providers.
1) ExpressVPN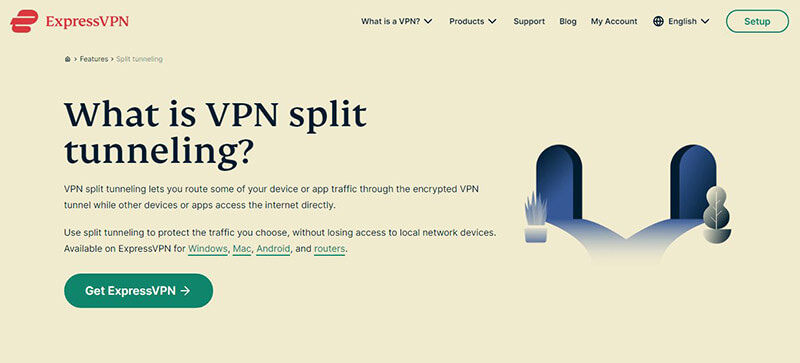 ExpressVPN is our first choice of provider and for many good reasons.
The provider evens offers a .onion version of their website called "expressobutiolem.onion", for users of the Tor browser.
ExpressVPN provides those who use Tor with strong anonymity. Users can access content anywhere in the world along with being able to communicate securely. Of course, you do not have to use the Tor browser to benefit from security and anonymity as a VPN can be used to browse the "normal" internet too.
One benefit of using ExpressVPNs onion service is not having to rely on the exit nodes of Tor. The exit node is the worst thing about Tor as the user's traffic can be seen.
However, with the VPN, the exit node is stopped from tracking. Another benefit is the fact of faster load time for Tor users.
ExpressVPN offers numerous safety measures including military-grade encryption. When connected to a server, a virtual tunnel protects personal information while the alternative IP address masks your identity.
The provider offers access to thousands of servers based in numerous locations around the world. Of course, as expected from a premium provider, the servers are lightning-fast and reliable.
ExpressVPN provides not only the answer to how to access the Dark Web safely but also any website, along with overcoming geo-restrictions and censorship.
PROS:
Very good security
3,000+ servers in 94 countries
Kill Switch function
No-log policy
Easy-to-use applications
Can unblock any website
Get military grade encryption for the Dark Web with ExpressVPN>
---
2) NordVPN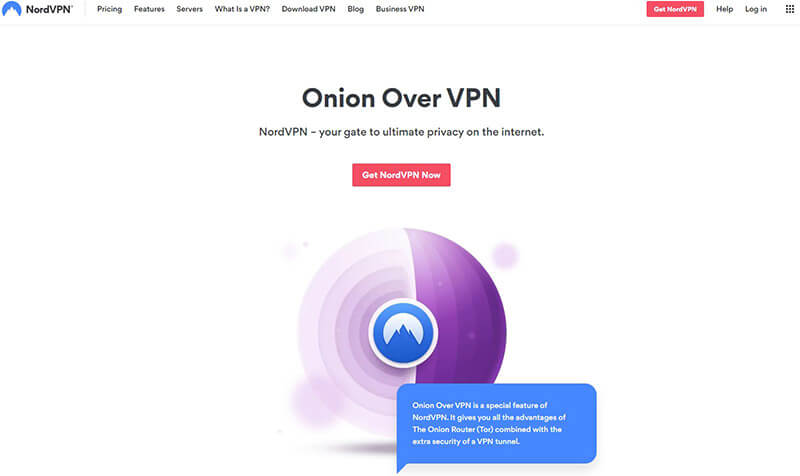 NordVPN is well worth a look at as the provider promises to keep users secure online no matter what.
The provider offers numerous features and innovative technology to keep you and your information away from hackers and malware. Of course, this is essential when thinking about accessing the DarkNet.
NordVPN offers military-grade encryption to keep your personal details safe. The provider also includes CyberSec. This feature blocks ads, malware, and malicious websites.
It is built into the apps so there is nothing extra to download.
NordVPN also includes a double VPN. This feature allows users to connect to not one but two servers for double security and protection.
Thanks to 5,200+ servers located globally, users can use their plan to overcome geo-restrictions and censorship. The plans include an Automatic Kill Switch, DNS leak protection, and Onion over VPN.
How to access the Dark Web/DarkNet? Well, there is no easier way than with NordVPN. Thanks to Onion over VPN and NordVPN, with a single click, users go through the Onion network.
Of course, there is also the option of connecting to a server then opening the Tor browser.
PROS:
Many security features
5,200+ servers
Double VPN
Based in Panama
CONS:
Expensive short-term plans
No PayPal option for the payment
Use Onion over VPN from NordVPN now >
---
3) CyberGhost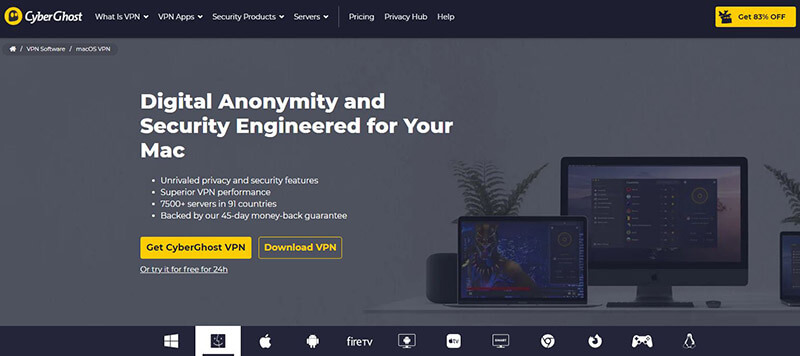 CyberGhost offers the tools needed for your IP address to literally become a ghost as it masks it and replaces it with an alternative one.
The provider offers thousands (7,400+) of servers, which provide Tor users with security and anonymity. Plans come packed with features, including the highest encryption available, ad blocking, malicious content blocking, blocking online tracking, and more.
Moreover,  CyberGhost offers unlimited traffic, DNS leak protection, Automatic Kill Switch, unlimited bandwidth and traffic, and dedicated servers for streaming/torrenting.
PROS:
Good value for money
7,400+ servers in 90+ countries
7 simultaneous connections
Many great options
Servers optimized for P2P and streaming
CONS:
Doesn't work in China
Ad-blocker not very efficient
Ghost your IP address for anonmity with CyberGhost now >
---
4) Surfshark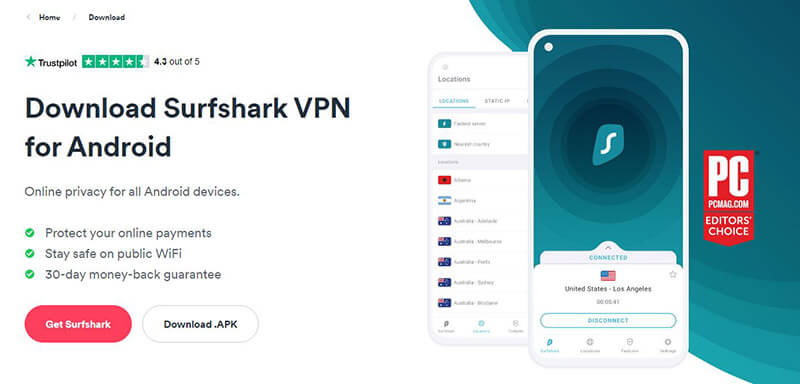 Surfshark offers cheap plans and while not a top-grade provider like ExpressVPN, it does offer a lot for the money.
One feature that attracts users is unlimited device connection. This means that, with one single plan, users can protect all their devices, along with other members of the family.
With Surfshark, you also get malware, phishing and tracker protection, DNS leak protection, connection to MultiHop servers, and much more.
As you might expect, the provider offers a range of worldwide fast servers and superb encryption for keeping your personal data safe.
PROS:
Unlimited simultaneous connections
Prices
Safe and secure
Can be used to unblock Netflix
CONS:
Slow speeds on certain servers
Surfshark offers affordable anoymity and security, get it now >
---
5) IPVanish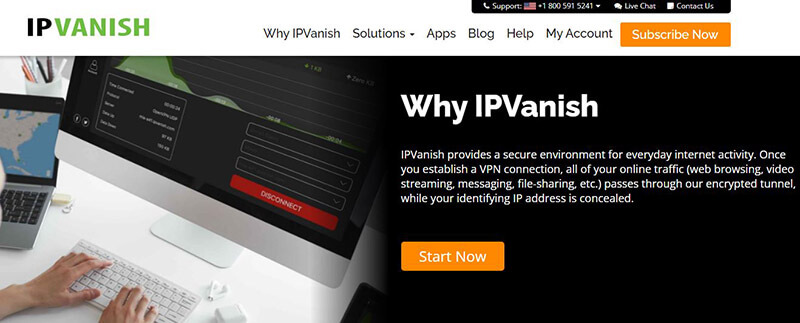 If you want to make your own IP address vanish, take out a plan with IPVanish. The provider offers fast servers and private connections for your online freedom.
With plans from IPVanish, you can surf the internet without a trace by taking on an IP address from one of the 1,900 worldwide servers offered.
IPVanish manages all aspects of the service internally. This ensures the full protection of your information.
The provider offers plans that include unlimited bandwidth, various protocols (WireGuard included), unlimited server switching, 256-bit AES encryption, and more.
PROS:
75 locations covered
Strong encryption
Torrenting allowed
No-logs policy
CONS:
Company based in the US
Outdated apps
Slow speeds
Make your IP address vanish with IPVanish now >
---
In Summary
So, you now have the answer to how to access the Dark Web/DarkNet and we have provided you with a safe option for doing so. Simply choose one of the providers we recommend, choose a plan, download apps to devices and connect to a server then open the Tor browser.
By the way, you might want to check out our best VPN ranking positions here and gain access to a wide variety of information about VPNs and their advantages.
FAQ
? What are the differences between Darknet and Deepweb?
The Darknet is part of the Deepweb. The Deepweb refers only to non-indexed but potentially indexable pages, while the Darknet (or Dark web) refers to pages that are both non-indexed and non-indexable by conventional search engines such as Google or Bing.
The dark web is only accessible via Darknet networks, such as TOR.
? Is it illegal to go on the Darknet?
Browsing on the Dark Web is not illegal by nature, on the contrary, in certain cases, it may even be perfectly legitimate. Indeed, anonymity strengthens the protection of privacy.
? Is it mandatory to use a VPN to connect to the Darknet?
It is not but it is more than advised. A VPN makes you more anonymous by offering you another IP address with which you will browse. This will prevent your ISP from knowing that you have been to the Darkweb.
If you are looking for the best VPN to use on the Darknet, take a look at ExpressVPN.
❓ Why do I have to use Tor?
Tor is an essential tool for accessing Darknet. Without it, this will not be possible. The Tor network disguises your identity by moving your traffic to different Tor servers and encrypting that traffic so it won't be tracked to you.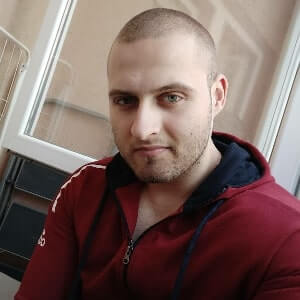 A professional writer with a Master's degree in Mechanical Engineering. Since his youngest age, he loves everything related to internet, technology, fitness, games, and dogs! He joined our team in order to bring his deep knowledge in security services, among which VPN is of course a key component.