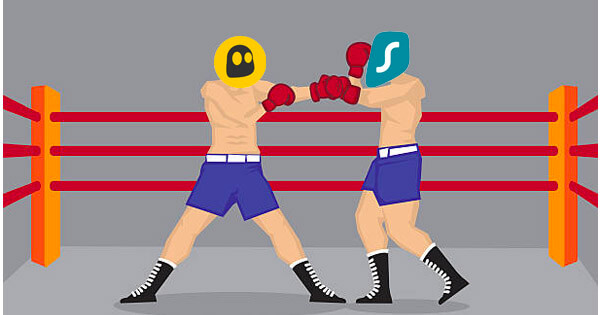 Two huge names in the world of VPNs are going head to head in a battle over nine rounds to find out which is the ultimate champion of the two. Both providers are extremely popular and both offer some superb features and benefits. However, which of the two is going to walk away with the crown of being the best. Is it going to be CyberGhost or Surfshark?
The rounds they will battle in include device compatibility, speed, streaming capability, torrenting compatibility, bypassing censorship, security, servers, customer support, and pricing. So, let's begin with the first round of this comparison: the apps available for devices.
The Applications and Ease of Use

The provider offers a huge number of apps for a wide range of devices, so let's check them out.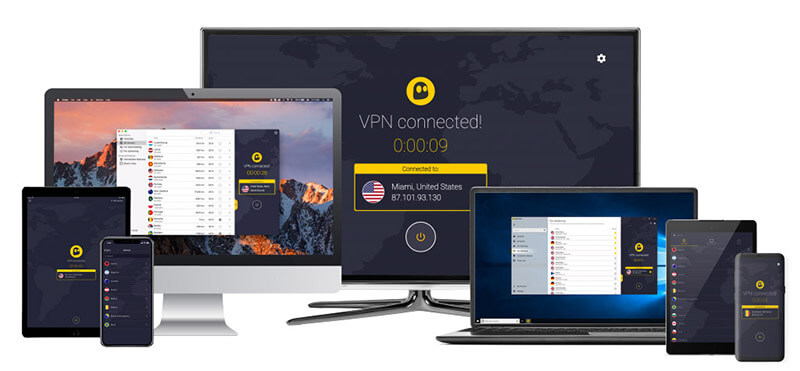 All of the standard devices are covered by apps and these are easy to download and install. These include Windows PC, macOS, iOS, Android, and FireOS.
If you want to use the VPN on other devices, you can by creating a customer connection using OpenVPN, WireGuard (Linux & Android), L2TP, or IPSec.
Devices such as Xbox, Apple TV, Amazon Fire TV, PlayStation, and more can be protected.
There is also support for Firefox and Chrome web browsers.
Finally, CyberGhost allows up to 7 simultaneous connections with a single plan.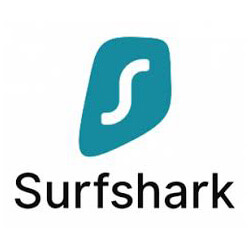 Surfshark supports numerous devices via standalone apps for an easy download, so let's look at them.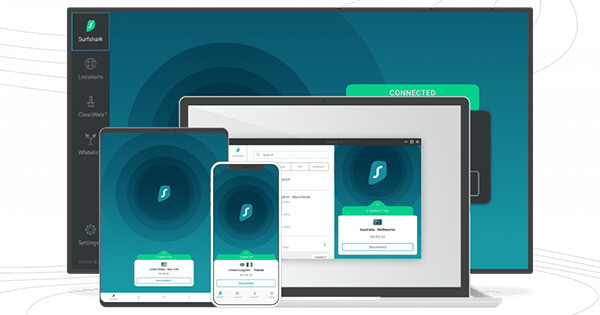 Many of the standard devices can be covered by the VPN. Windows, macOS, Linux, Android, and iOS all have native apps.
Other devices can benefit from the VPN by manual installation with tutorials to follow using OpenVPN so you can install it on a router.
This includes devices such as gaming consoles, FireTV, Apple TV, and any other device that uses the router. Chrome and Firefox web browsers can also be protected.
You can use the same plan on unlimited devices at the same time.

In this first round of CyberGhost or Surfshark, both providers are evenly matched, so it is difficult to choose a winner. However, the latter offers unlimited simultaneous connections, which puts it slightly ahead.
---
CyberGhost or Surfshark: Which One Is the Fastest?

The speeds of the provider are good as you can see from our test results but don't expect them to be blazing-fast.
Without VPN (we were located in London) :

EU Server (Paris) :


US Server (New York) :

Asia Server (Hong Kong) :


Speed is going to depend largely on the server chosen, so there is no real consistency. It also depends on the number of people connected and the time you connect.
Trust us, you are not going to complain about the speed in regards to downloading or streaming, it is certainly going to be fast enough.
Servers are some of the most stable that we have tested and CyberGhost does promise 99.9% uptime.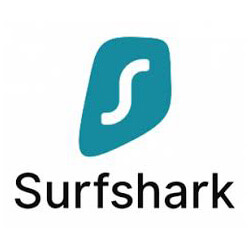 The speeds of Surfshark are relatively good regardless of how far the server is away from your actual location.
Without VPN (we were located in London) :

EU Server (Paris) :

US Server (New York) :

Asia Server (Hong Kong) :


This is a surprise as usually, the further away from the server, the slower the connection. We found the speeds to be reliable during testing with no slowdowns during particular times.
The speeds are more than enough for downloading and streaming in HD so you aren't going to experience buffering.
Surfshark does promise 99.9% uptime, and during this time, we didn't come across any issues.

In the speed round of CyberGhost vs Surfshark, the former wins thanks to its fast consistent speeds and reliability.
---
Streaming: Which One Should You Choose?

Netflix is one of the most difficult streaming services to bypass, so can this provider unblock it and help you access any catalog?
During testing, we found it is possible to unblock and stream US Netflix along with other versions in other countries.
We then moved on to unblock BBC iPlayer in the UK by connecting to a server based in the country and we had no trouble streaming at all. The provider is also able to unblock and stream many other services including HBO, Amazon Prime Video, Sky, and Hulu.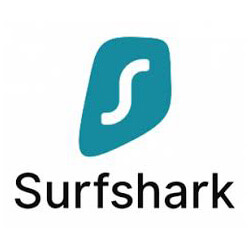 Surfshark is a good choice of VPN if you want to spoof your location, but can it beat Netflix and stream?
The good news is that during testing, we found it was able to unblock and stream US Netflix easily.
Next, we had good results with BBC iPlayer and found that it had no issues in unblocking the service when connected to a UK-based server.
Finally, we've got convincing results with other streaming services. We tested Amazon Prime, ITV, HBO, Sky, and Hulu, all of which worked.

There is no clear winner in the streaming round of our comparison between CyberGhost and Surfshark, so this is going to be classed as a draw as both can unblock and stream Netflix, BBC iPlayer, and more.
---
Torrenting: CyberGhost or Surfshark?

If you torrent without protection, you are at risk of the ISP finding out what you are downloading. With a VPN in place, you are protected against this, but does this provider support torrenting?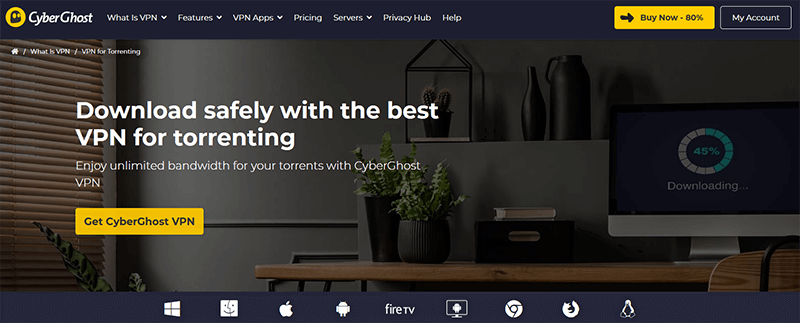 CyberGhost is not shy about the fact that torrenting is supported by its service. When you open the app, it provides buttons for specific activities, with torrenting being one. Therefore, you can access the best P2P servers possible.
To mask the fact you are torrenting, simply click on the button to torrent anonymously.
For added security, the provider offers a Kill Switch to stop the internet traffic if the server connection drops. It's automatic, you do not have to activate something.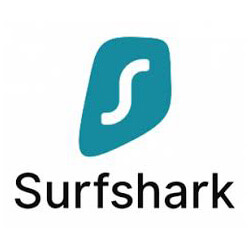 Is Surfshark a good choice to hide torrenting from your ISP? Does it support torrenting? More to the point, does the provider offer the security required for this activity?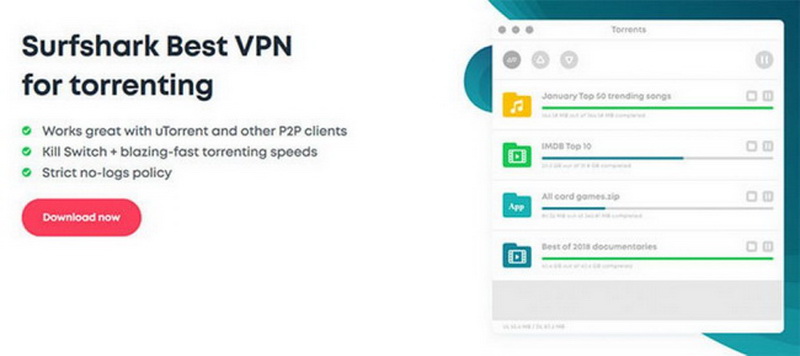 It does support torrenting even in countries where P2P file sharing is banned. This is possible as it re-routes traffic to torrent-friendly servers.
This means you don't have to do anything specific as the provider does it for you.
There is also a Kill Switch included but this is disabled by default. Therefore, go into Settings to turn it on.

As CyberGhost offers a one-click solution on its dashboard for torrenting and plenty of security options, it is the winner in this round of the battle.
---
Bypassing Censorship

China is one of the worst countries for high censorship but censorship also applies closer to home in the workplace, schools and colleges.
We tested the VPN in China and found that it did not work to unblock hundreds of websites. But, on the flip side, you can use it to bet from abroad. Note, however, that this is not necessarily always the case.
CyberGhost should work in any country except China, where censorship is high, including the UAE and Turkey. However, we're not so keen on recommending it in this regard given its unreliability when it comes to bypassing censorship.
It also works well to unblock restrictions within the workplace, college, and school.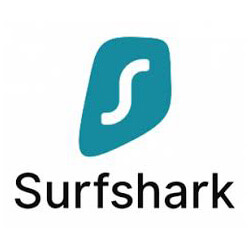 Does this provider have what it takes to be able to break through the Great Firewall of China and overcome censorship closer to home?
Thanks to the "NoBorders" feature, it works in China and this means you can unblock sites such as Facebook, Twitter, and Google apps.
You should also be able to use the VPN in other countries where internet censorship is high to bypass restrictions.
It will also work to beat censorship in schools, colleges and workplaces.

In this round of the battle, Surfshark easily takes the win thanks to its NoBorders mode that lets you bypass censorship in China, UAE, Turkey, or any other country. CyberGhost, on the other hand, won't work in china.
---
Security: Which One Is the Safest?

Let's delve into the security aspects offered by the provider to find out how secure it is.
To start with, CyberGhost is located in Romania, so it does not fall under the data intelligence sharing agencies and does not have to share data.
Along with this, a no-log policy is in place, hence it doesn't store information on how users use the service.
AES-256 encryption is used with the OpenVPN protocol, which is the most secured one. Other choices include WireGuard (for Android and Linux), IKEv2, IPSec, and L2TP. DNS leak protection is also used to stop requests going through the ISP instead of the server of the VPN.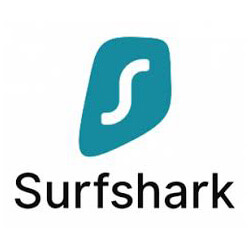 So, what security measures are in place to keep your data safe?
Surfshark has its base in the British Virgin Islands, therefore, it is not a member of the Five or Fourteen Eyes data-sharing agencies and does not have to share data.
It also has a no-log policy in place, which means it does not collect any user data, so it could not pass anything on about you.
The provider offers three protocols, OpenVPN, WireGuard, and IKEv2. The former is the most secure but the other two protocols are great, as well!
Finally, DNS leak protection is offered for additional security, so you can be sure that there will be no leakage.

Both providers offer a good range of security options but in this round of CyberGhost or Surfshark, the former just takes the edge as it offers a wider choice of protocols.
---
Servers and Countries Coverage

The provider has a huge number of servers, more than 7,000 in around 90 countries around the world in over 100 locations.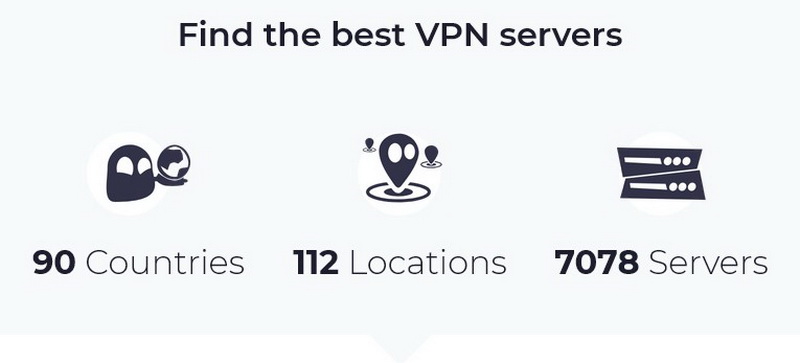 It offers a huge number of servers in the United States, the United Kingdom, Canada, France, and Germany. Hong Kong, Belgium, Australia, and Austria also have a decent number of servers.
There are a few servers in Argentina, Brazil, Bulgaria, Chile, Columbia, Greece, and Indonesia among other countries. And there are also servers specifically aimed at torrenting.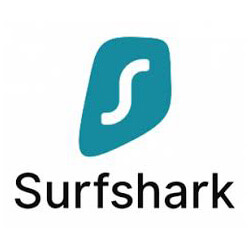 The provider offers around 3,200 servers spread out in over 65 countries, which is not a lot when compared to its competitor.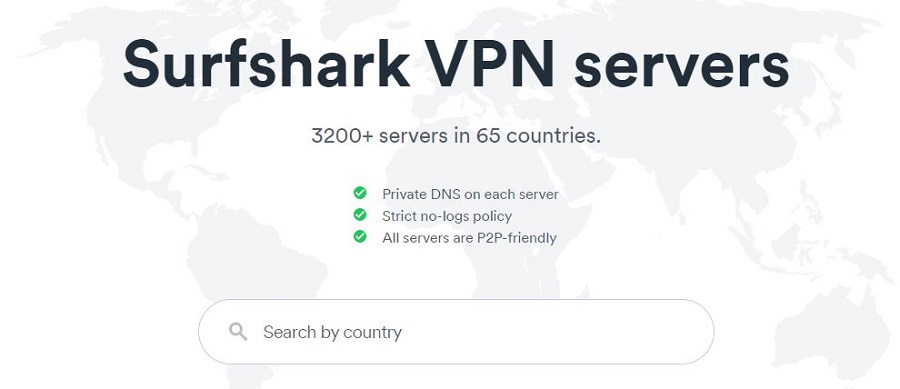 Most of the servers are concentrated in Europe, including the UK, France, Germany, Austria, Denmark, and more.
There are servers in the United States, Canada, Columbia, Paraguay, and others.
The Middle East is covered, with servers in the UAE, Turkey, South Africa, and more, and the Asia Pacific is not left out. To conclude this part, you should know that servers are available with torrenting in mind.

In this "servers and countries" round of CyberGhost vs Surfshark, the first one takes the win as it offers the biggest number of servers spread out in all corners of the world.
---
Client Support: Which One Is the Best?

The best way to contact customer support is through the live chat, which is available 24/7. The speed at which support answers is extremely fast.
This means you are not going to have to wait longer than a few minutes to get an answer and the staff is knowledgeable.
We found the client support to be excellent, staffed with friendly and polite representatives.
The provider also offers a huge number of tutorials and FAQs for self-help. This includes how to install the app on devices and troubleshooting problems.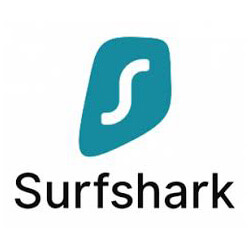 The customer support of Surfshark is only a click away thanks to 24/7 live chat. This is by far the fastest way to get hold of someone when you need help.
Staff can provide answers fast and you don't have to wait for long once you click on the live chat icon of their website.
Representatives are polite, friendly, and supportive and we enjoyed a positive experience when testing. There is also a section devoted to answering questions. This includes manual configuration and articles. However, this isn't as extensive as its competitor.

One provider stands out for its customer support in this round of CyberGhost vs Surfshark and it is the former. It offers extremely fast live chat and a multitude of FAQs, guides, and tutorials.
---
Pricing of CyberGhost and Surfshark

A choice of four plans is offered, but they all come with the same features, the only difference is the length of the plan.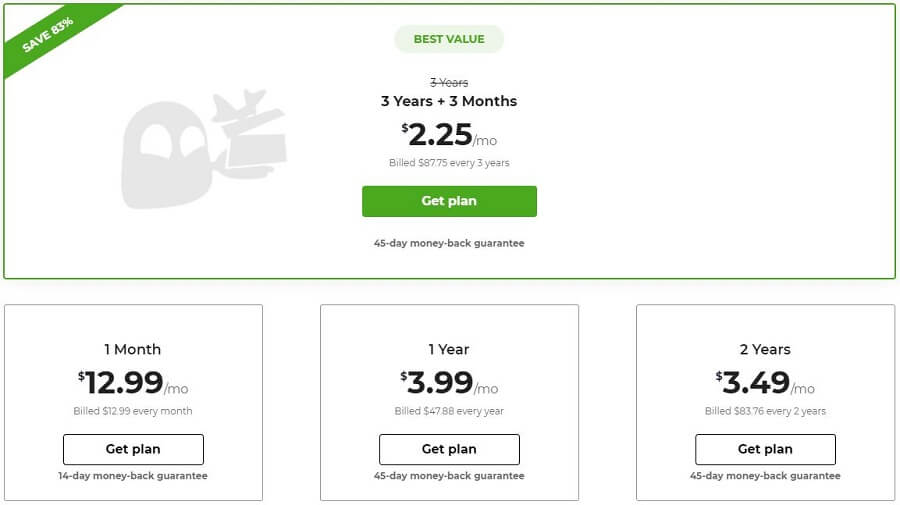 The three-year plan is the best value with 83% savings. It costs the equivalent of $2.25 per month paid every three years at $87.75 and you get 3 months free.
A two-year plan is the equivalent of $3.49 per month payable at $83.76 every two years.
The one-year plan is $3.99 per month paid at $47.88 every year and finally, there is a monthly plan for $12.99.
Plans come with a 45-day money-back guarantee or 14 for the monthly plan.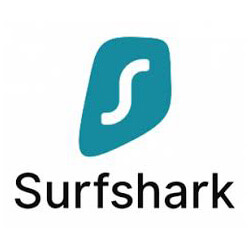 There are three plans, all come with the same features, the difference is the length. Surfshark is very inexpensive.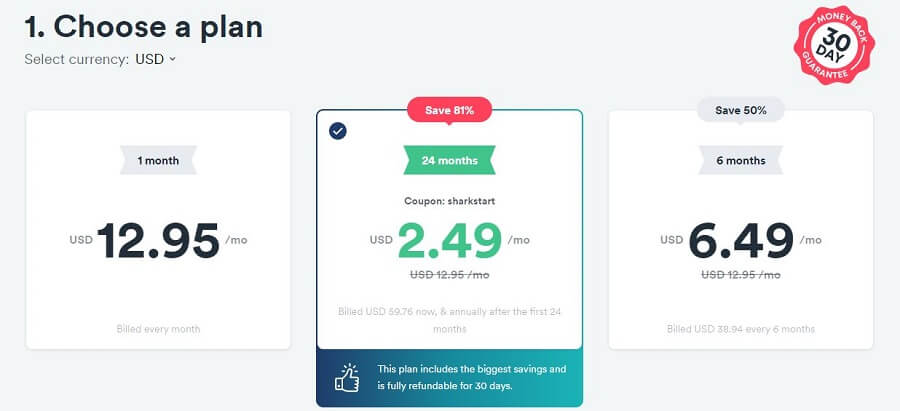 The biggest savings come with a two-year plan with savings of 81%. The plan costs the equivalent of $2.49 per month payable at $59.76 every 24 months.
The 6-month plan costs the equivalent of $6.49 per month and is paid every six months for $38.94. Finally, the monthly plan is $12.95 per month. All plans have a 30-day guarantee.

The winner in this final comparison between CyberGhost and Surfshark for pricing is the latter as it offers the cheapest plans with a good money-back guarantee.
---
Conclusion: CyberGhost Wins Against Surfshark
We have now reached the end of this battle for the best and the clear winner is CyberGhost as it won five out of the nine rounds.
The provider won the speed round, torrenting, security, servers, and client support.
Surfshark did manage to pull back slightly, winning two rounds: app/compatibility and pricing.
The streaming round was a draw as was the censorship round 😉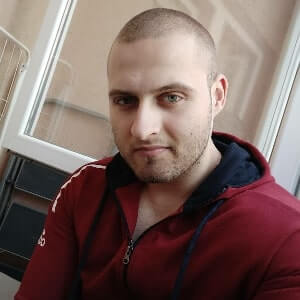 A professional writer with a Master's degree in Mechanical Engineering. Since his youngest age, he loves everything related to internet, technology, fitness, games, and dogs! He joined our team in order to bring his deep knowledge in security services, among which VPN is of course a key component.