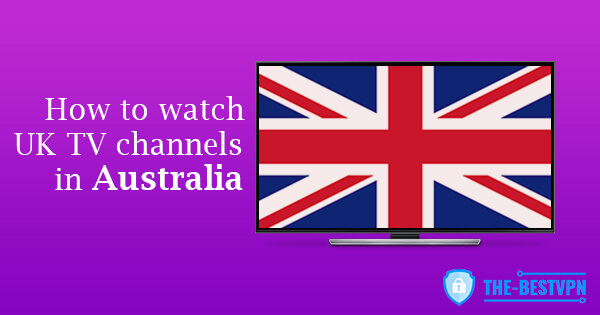 If you are lucky enough to live in the land down under or you emigrated to Australia from the United Kingdom, you might be wondering "how can I watch UK TV live in Australia?" Well, we are going to provide you with a solution with which you can bypass geo-restrictions and stream live UK TV with a VPN.
Why Can't I Stream English TV in Australia?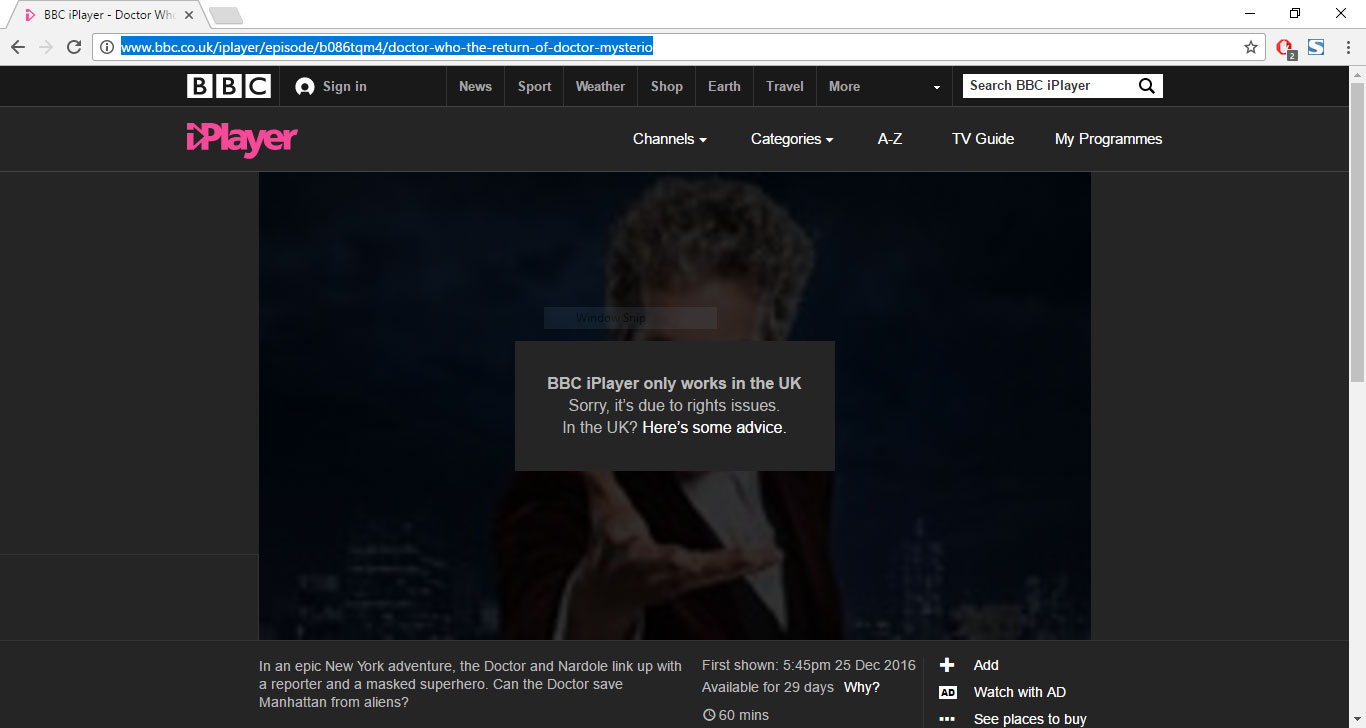 Even if you are just taking a vacation to the country for a couple of weeks and you live in the UK, you still cannot access any streaming portals. This is because blocks are put into place based on your IP address.
The ISP knows which part of the country you are located in, as all countries have a range of IP addresses. When you type in BBC iPlayer or ITV Hub in your web browser, your IP address is picked up as being outside the United Kingdom.
The Internet Service Provider blocks access and tells you that the site is not available.
So, how does this information help you if you want to stream English TV abroad?
It helps, as you now know how the content is blocked. If you can alter your IP address, you can overcome the restrictions and this is where a VPN comes in.
Get a Change of IP Address
A VPN, aka Virtual Private Network, provides you with the tools needed to unblock and stream UK TV live in Australia.
So, how does this work? Well, when you sign up for a plan with a provider, you can download an app onto the device you want to use for streaming. Providers support a range of devices and you can download more than one app and install it onto a device.
Through the app, you can change your IP address easily, while masking your own. By doing so, the ISP thinks you are located in the United Kingdom and allows you access.
Get a UK IP address with ExpressVPN now >
Of course, a Virtual Private Network also provides you with the security of an encrypted tunnel. This helps to keep whatever you do online private, including stopping the prying eyes of your ISP.
By using one of the best VPNs for Australia, you get these benefits and more.
How to Stream British TV Live in Australia?
How can I watch UK TV live in Australia? Continue reading as we are going to provide you with step-by-step instructions that show you exactly how to do it.
Choose a VPN along with a plan.
Download apps.
Install the app and launch it.
Choose a UK server and connect.
Stream online.
VPNs to Use for Overcoming Geo-Restrictions
You might want to choose a Virtual Private Network provider wisely to unblock English TV in Australia as not all are of the same quality.
ExpressVPN, NordVPN, and CyberGhost are all good choices for beating geo-restrictions. All three also offer plenty of servers to choose from in the United Kingdom and military-grade encryption.
You might also want to check out our ranking of the best VPNs for gaming.
Choices of apps
All three providers offer a huge choice of apps to download onto the devices you want to use to watch English TV abroad.

Apps available for devices include:
Windows PC;
macOS;
Linux;
Android devices;
iOS devices;
Routers, and more.
Installing apps and signing in
Once you have chosen the apps, you have to install them. Installation is quick and easy and the apps are very small.
You will need to sign in to the app using the credentials made when you signed up. So, enter your details and any serial number provided.
Find a UK server and connect
Finally, you will need to choose a server from the United Kingdom. This is crucial to understanding how to watch UK TV live in Australia.
So, using the dashboard provided by the VPN, choose your server. We chose ExpressVPN in the example of a dashboard below.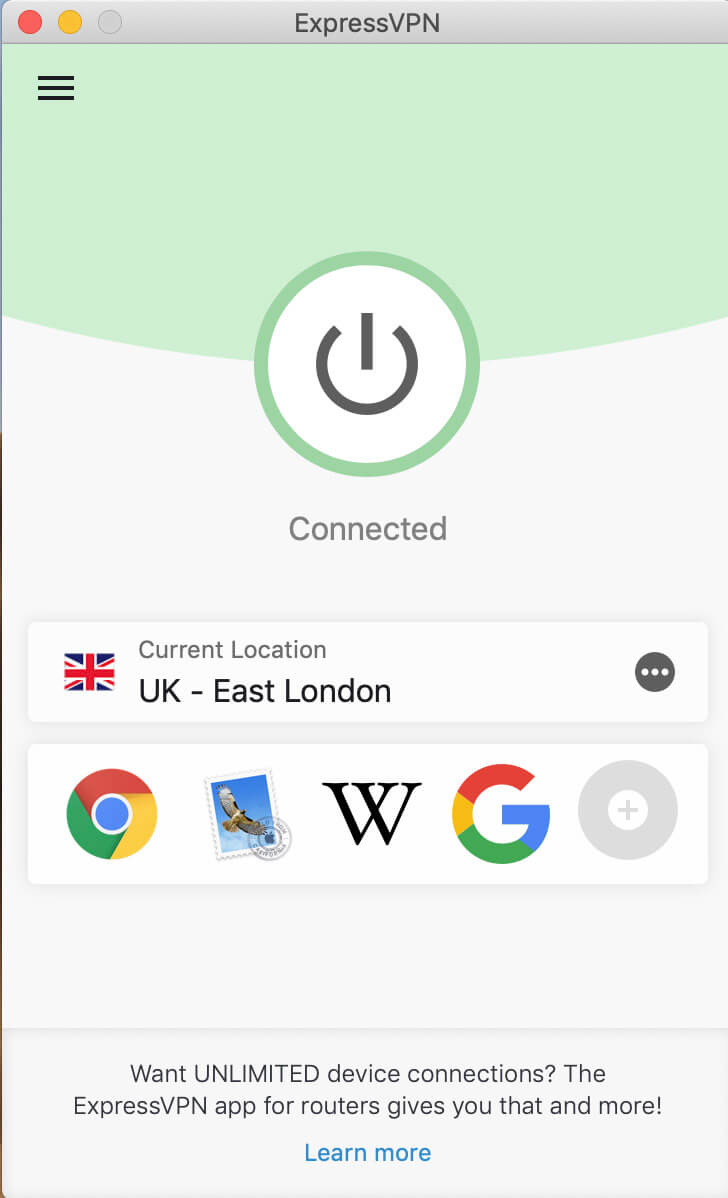 However, do make sure that you connect to the server by clicking on Connect. You are then given an IP address from the United Kingdom and your IP is masked. To anyone looking, including the ISP, you are now located in the UK.
Visit your favorite streaming site
You can now visit your favorite streaming website in the United Kingdom and stream whatever you like.
Stream UK TV abroad with ExpressVPN now >
Bear in mind using a VPN is totally legal and you cannot get into trouble from the ISP for using one to overcome geo-restrictions.
Never again will you ask "how can I watch UK TV live in Australia?" You know the solution, so all that's left to do is sign up with a Virtual Private Network provider.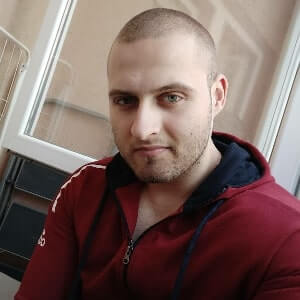 A professional writer with a Master's degree in Mechanical Engineering. Since his youngest age, he loves everything related to internet, technology, fitness, games, and dogs! He joined our team in order to bring his deep knowledge in security services, among which VPN is of course a key component.