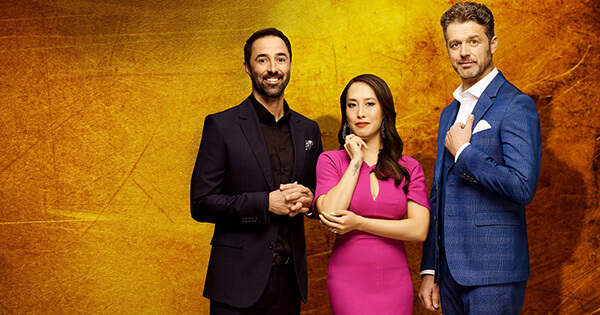 Masterchef has always been one of the most intense cooking shows out there. If you love the work of Gordon Ramsay, chances are that you'll love this too. While the US version is very popular, we can't deny the sheer quality and effort put in the Australian version of this show. Since it's available only in this country, we're going to show you how you can watch Masterchef Australia from abroad. Ready? Let's steam things up!
Where to Watch Masterchef Australia for Free?
Being a fairly popular show in this country, you'll often find it on local TV channels. And that's great, but only if you're an Australian resident. Now, if you're traveling abroad, you'll definitely have to say 'bye' to your favorite show, which you probably won't take too well.
Would you?
There's a website that allows you to register a completely free account and access a variety of content. It's called 10Play. 10Play is home to sports streaming, movies, and quality TV shows that Australians tend to enjoy a lot.
Unfortunately, the site is locked behind a geo-restriction that can only be bypassed by a Virtual Private Network. Logically, you'll need a VPN with Australian servers to do so. Let's proceed with our guide and see how to unblock this site easily.
How to Watch Masterchef Australia for Free?
A VPN is here to help you bypass geo-restrictions such as this one. Basically, it lets you change your online location and "fool" the site into "thinking" that you're from another country.
Using this principle, you can connect to an Australian server and access 10Play in order to watch Masterchef Australia, regardless of your current physical location. Furthermore, a VPN is a great tool for overall security, making you anonymous online.
As a result, no one will be able to track your online activity or do any harm. Wondering how to use it to watch Masterchef Australia online for free? Here's our guide:
1. Subscribe to a VPN
To be able to take advantage of this service, you need to subscribe. Our recommended pick is ExpressVPN.
2. Download & Install the App
Once subscribed, ExpressVPN will let you download the apps for the platforms you intend to use. Do so, open the app, and sign in with the credentials provided when registering.
3. Connect to an Australian Server
On the home screen, click on the country underneath the connection button (the one that looks like a PC power button). This will open a server list, where you can find Australia at the top.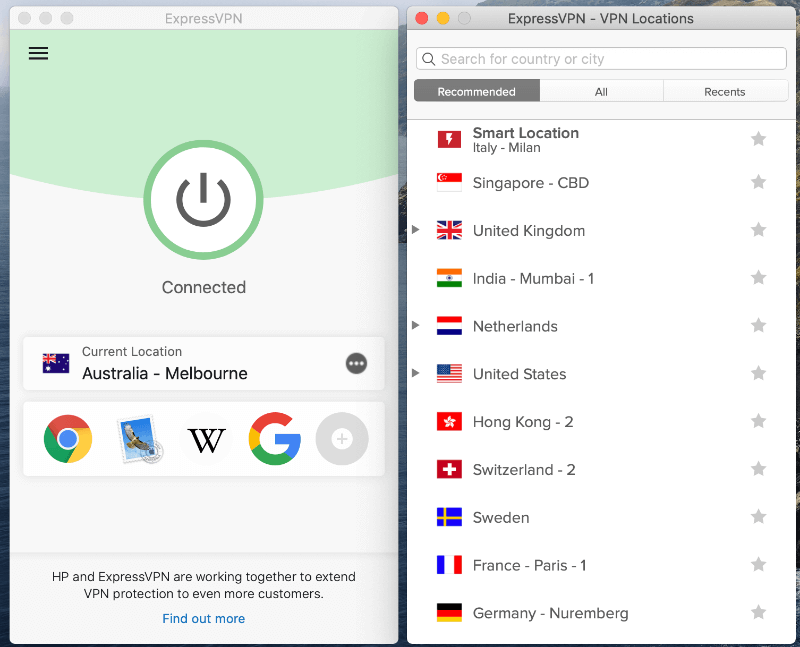 Simply double-click on it, wait for a few seconds, and the connection will be established.
4. Enjoy Masterchef Australia for FREE
With your connection in place, you now have an Australian IP. Visit 10Play, find Masterchef Australia, and start streaming – it's THAT easy!
Best VPNs to Watch Masterchef Australia Abroad
VPNs that you can find on the market will differ a lot sometimes. Not every provider is great for streaming and unblocking sites, therefore, we'll give you our top 3 picks to watch Masterchef Australia for free:
1. ExpressVPN

Obviously, the best pick to watch Masterchef Australia live or in replay from abroad is ExpressVPN, due to its outstanding performance and ability to unblock sites. With it, you can watch Amazon Prime Video catalogs from all around the world, or enjoy Netflix outside the US.
ExpressVPN has a very high server count, as well. There are 3,000+ servers in 94 countries, giving you lots of choices for unblocking sites. Furthermore, it's currently the fastest VPN, meaning that it's great for streaming.
Needless to say, unblocking 10Play will be easy, so you can enjoy all the episodes of Masterchef. Users who buy ExpressVPN do so because the provider is very secure. 256-bit AES encryption guards your back, and in conjunction with a kill switch, you get impeccable security.
Another department where ExpressVPN shines is connectivity. It's available for every major platform and supports up to 5 simultaneous connections on a single account. This means that you'll be able to watch this show even on your smartphone, tablet, and laptop.
Last but not least, you can get ExpressVPN for a huge 49% discount and 3 months free for an annual plan. If you don't like it, well, there's a 30-day money-back guarantee!
Enjoy Masterchef Australia when Abroad With ExpressVPN >
2. CyberGhost

Being so cheap and affordable, one would think that CyberGhost is a scam. In reality, it's far from it. We're talking about a highly-reliable VPN that has all the bells and whistles you need for streaming, browsing, and enjoying your anonymity.
CyberGhost comes with 6,000 servers in 90 countries, of which 134 of them are in Australia. These are high-performance servers with blazing-fast speeds and stable connections, making them perfect for a high-octane show like this.
The great thing about this provider is that it comes with dedicated streaming servers. Streaming servers are here to unblock sites like Netflix, Prime Video, Disney+, Hulu, BBC iPlayer, and many more. Of course, 10Play is on the list as well.
CyberGhost is based in Romania, far from the 14 Eyes, hence it's very secure. Its zero-logging policy is genuine, albeit, without any audits. For added security. CyberGhost uses military-grade encryption and superb IPv6 leak protection.
It offers 7 simultaneous connections instead of 5 with ExpressVPN, and there's a 45-day money-back guarantee. Can you go more generous than that? Most likely not!
Watch Masterchef Australia Live With CyberGhost >
3. NordVPN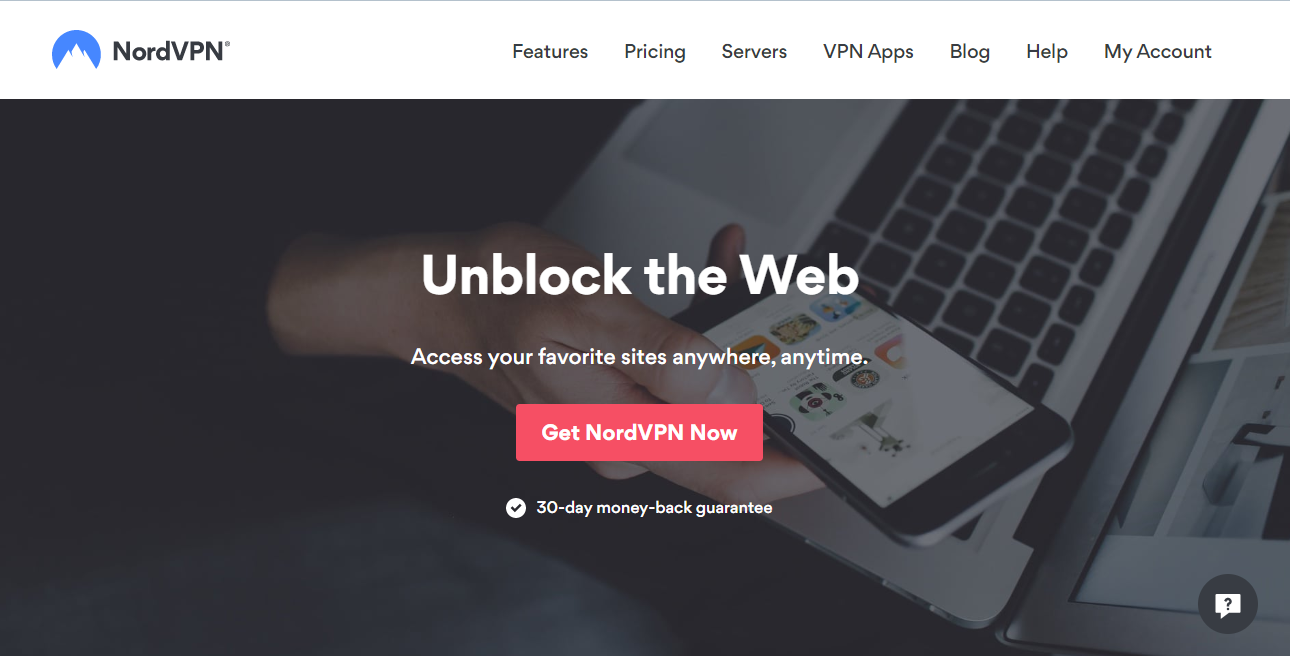 As an Australian, you'll enjoy a heap of quality TV shows on a daily basis. But hey, with NordVPN, you can even be from Eastern Europe and still watch Masterchef Australia – heck yeah! Thanks to 5,600+ high-speed servers in 60 countries, bypassing this geo-restriction will be a breeze.
NordVPN is primarily focused on security, and as such, it's great for security enthusiasts. However, if you're into streaming, it won't disappoint you. Our tests showed that the provider works with Netflix, Hulu, Disney+, HBO GO, DAZN, and many other platforms.
We said that it's fast and that's true, all across the board. Even better, the provider offers amazing device support, letting you install it on whatever device you want. Doing so will let you enjoy all of its benefits, including NordLynx, its brand-new super-secure protocol.
Speaking of security, that's something you won't have to worry about. 256-bit encryption is here, an automatic kill switch adds more value, and CyberSec blocks annoying ads. We like Double VPN servers, too, as they add a double layer of security, making you invisible to the prying eyes.
Price-wise, NordVPN isn't the cheapest. But, taking into account its performance, it's well worth the money. We're talking about its 2-year plan with the biggest savings and a 30-day money-back guarantee.
Unblock Australian Masterchef With NordVPN >
Summary on How To Watch Masterchef Australia
The whole point of this guide was to teach you how to unblock and watch Masterchef Australia abroad. As you can see, it's fairly easy if you use a VPN. We never recommend free proxies or free VPN providers because of their limitations that will hinder your streaming experience.
In fact, free VPN providers and proxies sometimes won't be able to unblock any platforms, leaving you without access to your favorite content. To avoid these issues, we recommend getting a premium provider from our list above.
Our favorite choice is ExpressVPN because it outshines every other VPN on the market when trying to watch Masterchef live and in replay from abroad. But, if you go for a slightly cheaper option, such as CyberGhost, you won't go wrong.
Remember that all VPNs from the list give you a money-back guarantee. Should you buy one and you don't like it, you can get a FULL refund in the first 30 days of your purchase.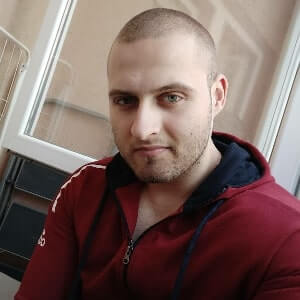 A professional writer with a Master's degree in Mechanical Engineering. Since his youngest age, he loves everything related to internet, technology, fitness, games, and dogs! He joined our team in order to bring his deep knowledge in security services, among which VPN is of course a key component.