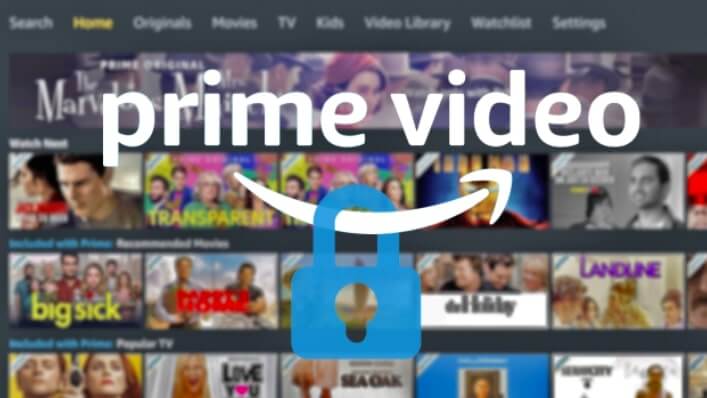 Amazon Prime Video is a superb portal for streaming movies and TV shows, but it is only available in certain countries. Content can be streamed on devices that are supported but there are some geographical restrictions on Amazon Prime Video, the same that are applying to Discovery Channel abroad. If you are a prime member and travel outside supported countries, you cannot access the content. Unless you find the answer to "how can I unblock and access Amazon Prime Video abroad?" question.
Another issue with the streaming platform is that other countries do not offer the same quantity and quality of content that is offered in the United States. This leads to many people wanting to access the US version, even if Prime Video is offered in their own country.
Thankfully, there is an easy way to get around the access restrictions and this is by using a Virtual Private Network.
What's in this article? Understand in 30s!
1. Amazon Prime Video is blocked if you are not in the country in which you bought your subscription. It's due to geo-restrictions. Amazon Prime uses your IP address to know where you are and locks the content if you're not in a supported country.
2. With a VPN, you can fake a new IP address and location, giving the impression that you're in any country in the world.
3. Doing so, you can easily connect to one of the servers of your provider, and unblock all the content.
4. To access everything, you will need to pick one of the top VPN providers. Discover them below.
Why Isn't the Service the Same?
If you live in the USA, you will be able to access a wider library of content than people living in the UK will. Therefore, if you go abroad, while you might be in a country offering Amazon Prime Video, you will still want to access the site from your own country.
This leads you to the question of how to access Amazon Prime Video outside the USA.
Geo-restrictions are put into place due to licensing laws. This means that while the content might be offered outside of the US, you only get access to a small selection of the content available in the states.
If you try to watch any of the top-rated US content you will see the message "not available in your country" or an error code.
A lot of the content on the USA version of the streaming site is licensed only for showing in that country. Whether you are a resident of the states or not, doesn't matter. If you are outside of America you cannot access the US portal.
It is exactly the same as what we mentioned in our article on VPN for Netflix. Hence the need to find out how can I unblock and access Amazon Prime Video abroad USA version.
How Are Limits Placed?
If you stream Amazon Prime Video in the US you obviously have an account in the states with a linked address and credit card. So, the big question is, how are limits put into place to stop you from using your account?
Which Amazon Prime Video site you can access depends on the IP address of the device you are using. When in the states you have an IP address from a range offered to residents of the US.
Go abroad and you take on an IP from a range from that country, so restrictions apply. Find how to change your IP to one from the USA and you find the answer to how to watch Amazon Prime Video outside of the US.
Overcoming limits with a VPN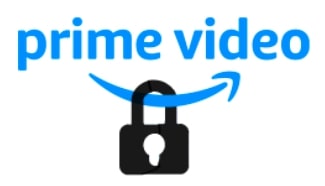 Luckily, we know the answer to that question. We can show you how you can easily overcome any restrictions once you venture abroad.
A VPN offers tools that easily allow you to alter the IP address you are currently using and take on the one from the states. Once connected to a server based in one of the states in America, it looks as though you are located there and you can gain access to your content.
Not all providers offer the same benefits and features. We recommend ExpressVPN, CyberGhost, and NordVPN when looking for the answer to the question of how can I unblock Amazon Prime Video abroad.
Steps to unblock content
Now, we will move on to the steps needed for you to be able to access and stream Amazon Prime Video content abroad. We have chosen ExpressVPN in this guide, but CyberGhost and NordVPN are both alternative choices, with a download and installation procedure that is very similar.
1. Choose the perfect plan
The first step is to go ahead and take a look at the website and the plans offered. ExpressVPN offers monthly and yearly paid plans. The best deal is the 12-month plan as the provider gives you three months free, making 15-months in total.
In fact, you save 49% compared to a monthly plan. Simply put, it's a great choice for providing you with the tools needed to answer how to access Amazon Prime Video outside the US and to continue using it once back home.
2. Choose the apps

ExpressVPN, CyberGhost, and NordVPN all offer apps and software for numerous devices, whether you want to stream on Windows PC, Mac, iOS, Android, or other devices.
There is no limit on the apps you download. You can download multiple apps or software and install it on any of your devices.
3. Install the app
Of course, your next course of action is to install the application or applications that you just downloaded. We will not take you through the installation process as you should be familiar with installing apps on your device and this app is no different.
4. Open the app
To continue learning how to stream Amazon Prime Video outside the USA, find the app you installed in the step above and click on it to open up the main dashboard. This is the most important part of the software as this is where you can choose a server.
5. Choose a US server
With the app open on your device, click on the drop-down menu, and find a US server. There should be a choice of servers in the states so click on any of them, it does not matter which state you choose.
Choosing a US server is the key to you learning how to watch Amazon Prime Video and overcoming the restrictions imposed by Amazon, which prevents you from accessing the United States streaming portal.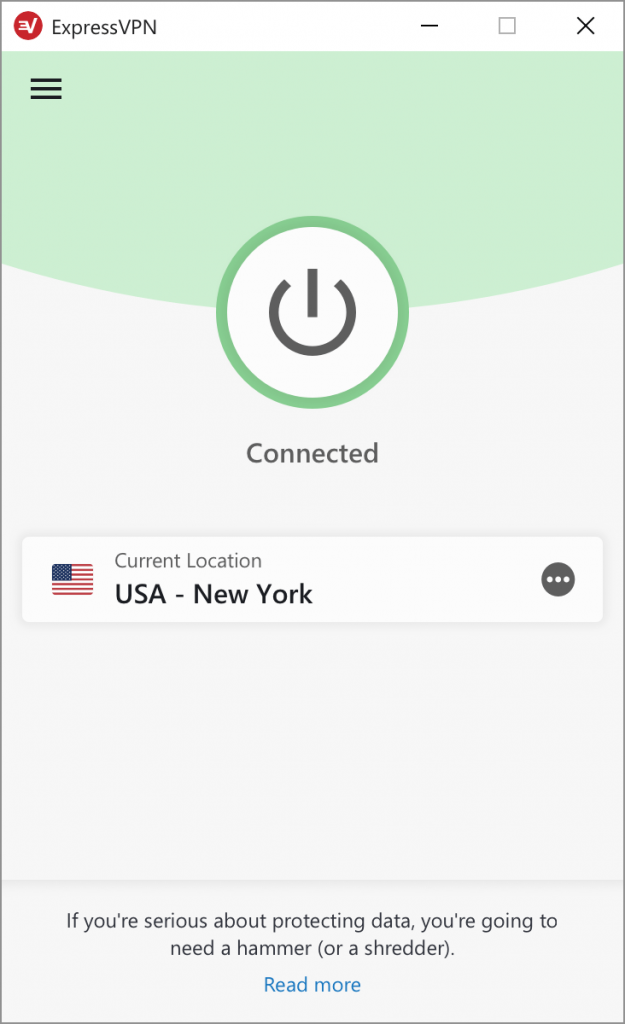 After that, click the "Connect" button to take on an IP from the United States. You can now go to the portal and choose any content to stream.
In the future, if you want to stream content, simply open up the app and choose a server.
Get a US IP address with ExpressVPN >
Top 3 VPNs for Amazon Prime Video
For streaming HD content and videos from Amazon Prime Video, our choice of top three VPNs is ExpressVPN, CyberGhost, and NordVPN.
1. ExpressVPN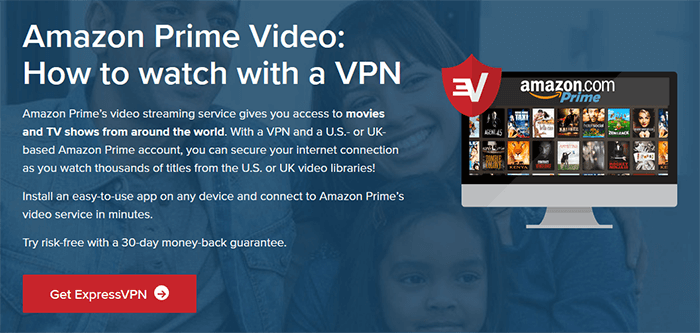 ExpressVPN offers access to many thousands of servers around the world, with a great choice of US-based servers. This makes it a great choice when asking how can I unblock and access Amazon Prime Video outside the states.
If you want to stream in HD, you need blazing-fast and optimized servers and this is exactly what ExpressVPN offers. Along with this, bandwidth is unlimited, so there will be no issues with stuttering when watching videos abroad.
That is one of the many reasons why the provider is considered as the best VPN in China.
Finally, we chose ExpressVPN due to the fact that it is working in many different scenarios and the provider offers a 30-day money-back no quibble guarantee.
PROS:
Really fast download speed
3000+ servers in 94 countries
Unblocks all Amazon Prime Video catalogs
User-friendly application
Secure encryption and protocols
Client support 24/7
CONS:
High cost for month-to-month
Enjoy a 49% discount from ExpressVPN now >
---
2. CyberGhost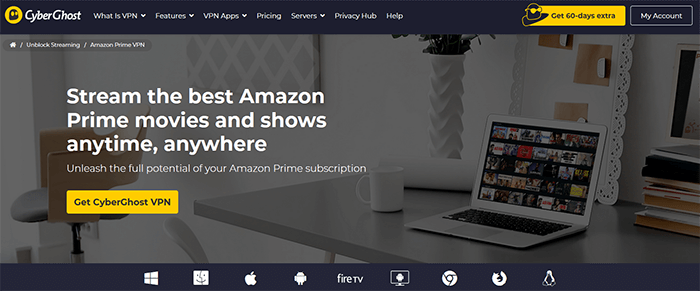 CyberGhost VPN is another good choice for streaming content in HD from the streaming platform. The provider offers apps for numerous devices along with access to thousands of servers around the world, which is ideal when searching for the answer to the question of how to access Amazon Prime Video abroad.
The software offers one-click access to streaming services along with torrent clients and monthly and yearly plans. Allowing for multiple simultaneous connections (7) and logging policy, CyberGhost is well worth considering.
PROS:
Affordable plans
No-log policy
More than 6,300 servers
45 days money-back guarantee
Dedicated servers for streaming
CONS:
Questionable parent company
Does not work in high censorship countries
Enjoy a 80% discount from CyberGhost now >
---
3. NordVPN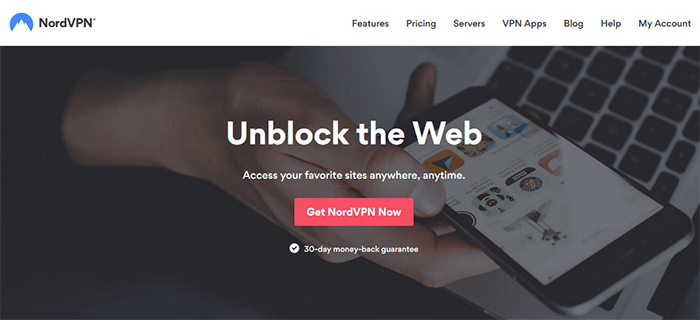 NordVPN also makes our list as it offers access to numerous servers (5,600+) around the world along with no logging and up to six simultaneous connections. They offer monthly and yearly plans and you can test the service for three days free.
PROS:
Easy-to-use application
5,600+ servers
Double VPN and Kill Switch
No IP/DNS leaks found
Cheap 3-year deal
CONS:
1-month plan expensive
Can sometimes struggle to connect
Enjoy a 75% discount from NordVPN now >
---
More Benefits of a VPN


We have taught you how to watch Amazon Prime Video outside of the United States, however, there are more benefits to the service. These benefits come in very handy whether you are abroad or at home.
One of the biggest benefits, other than providing you with an alternative IP address, is the security the service offers.
All three VPN providers provide you with an invisible tunnel between your device and the internet.
When you use your computer while connected to the VPN, the tunnel encrypts all of your data before it goes out onto the World Wide Web. This greatly reduces the chances of hackers being able to see your personal information.
So, a VPN is the answer to how to stream Amazon Prime Video abroad and to remain safe and secure.
Finally, with your IP address altered after connecting to a server, even your internet service provider won't know what you are doing online.
This means that if you use torrent sites or other means to download, you are not going to get an email or letter from your provider warning to cut off your service. This doesn't mean we are an advocate of illegal downloads.
Just that the service can be used to stop your provider from knowing what you are doing online.
We hope you have enjoyed finding the answer to how can I unblock and access Amazon Prime Video outside of the US, enjoy streaming.
FAQ
? What is the best VPN that is working on Amazon Prime?
The best VPN when it comes to unlocking Amazon Prime is ExpressVPN. Followed by CyberGhost and NordVPN. Be aware that very few VPNs are able to override the restrictions imposed by the streaming platform. It will often be necessary to try several servers before getting there.
? How to avoid my VPN being detected on Amazon Prime Video?
If Amazon Prime tells you that it has detected that you are using a VPN, that means that you will have to change the server or a VPN. If the problem persists, empty your browser's cache, and restart the package.
To be almost certain of accessing the various Amazon Prime catalogs, we highly recommend ExpressVPN.
? How to watch US content on Amazon Prime?
Take a subscription to ExpressVPN (it is the best VPN to unblock Amazon Prime) then connect to a server located in the United States. After that, just go to the Amazon Prime Video site. You will see exclusive films and series appear in the American catalog.
? Can I use a free VPN?
NO! All the free VPNs that we have been able to test turn out to be blocked by Amazon Prime Video. Even a large number of paid VPNs are blocked. You must therefore give priority to the very best options that are currently available: ExpressVPN, CyberGhost, NordVPN.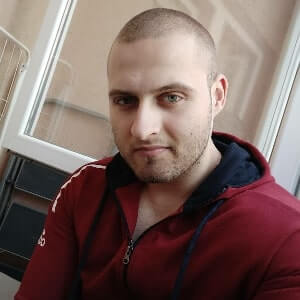 A professional writer with a Master's degree in Mechanical Engineering. Since his youngest age, he loves everything related to internet, technology, fitness, games, and dogs! He joined our team in order to bring his deep knowledge in security services, among which VPN is of course a key component.