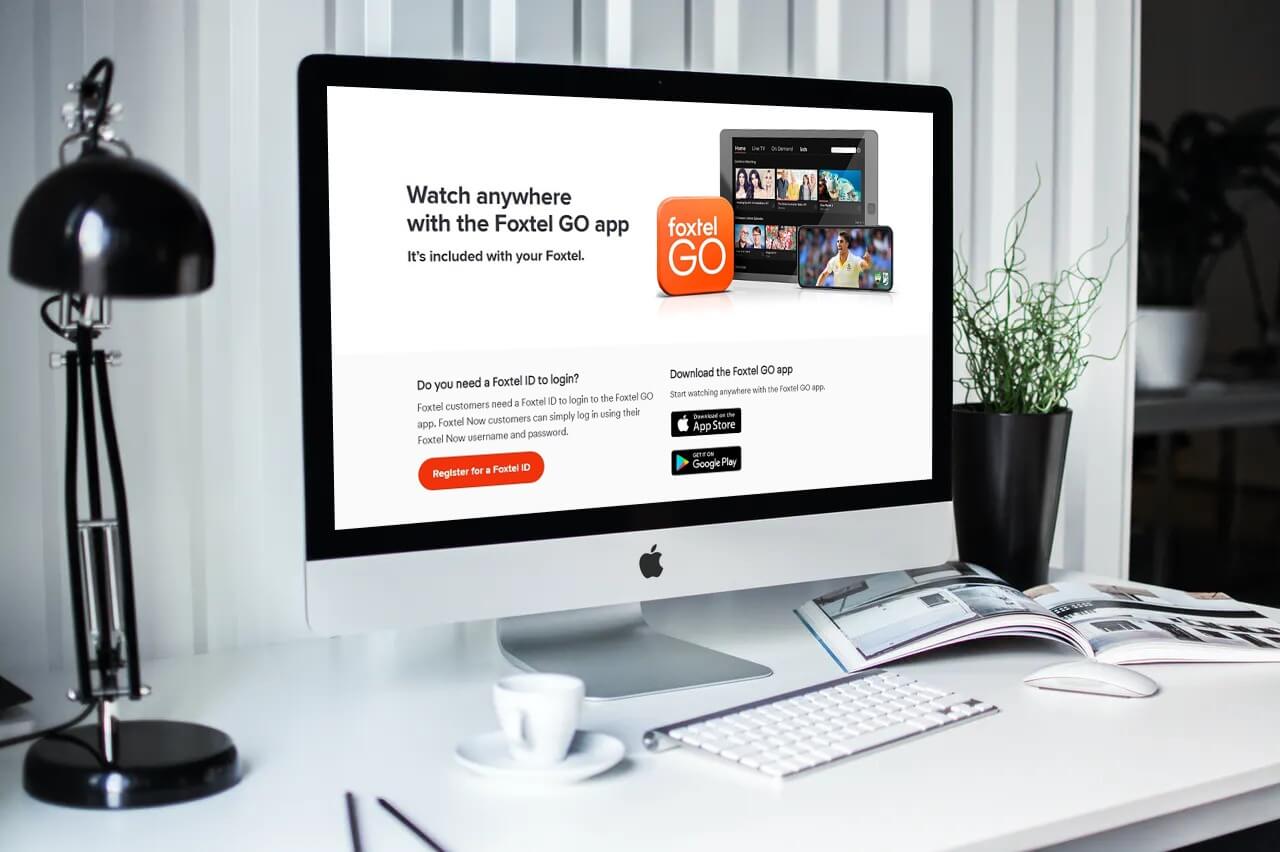 Foxtel is one of the largest internet and media companies in Australia, with more than a few millions of satisfied users. If you're from this country, chances are that you already have a subscription. With the addition of Foxtel Go, you can now watch your favorite shows and movies wherever you are – in Australia, but not abroad! But, with our trick below, you'll easily be able to unblock it regardless of your location.
How to Unblock and Watch Foxtel Go Outside Australia?
Australian residents get to enjoy some amazing shows and movies on platforms like Foxtel and 9Now. These platforms are geo-restricted, meaning that only residents of this country can access them.
If you're often traveling abroad, that's very bad news. Missing out on your favorite shows isn't going to make you happy, especially when you feel powerless to change anything. Today, that's going to change with a proper VPN.
Do you know what a VPN is? It's a service that allows you to browse the web anonymously and bypass geo-restrictions such as this one. By connecting to the Australian VPN server, you can watch Love Island live or enjoy multiple sports on 10Play.
This service works amazingly for Foxtel Go, making it easy to access overseas. Here's how to utilize it and watch Foxtel Go abroad.
1. Get a VPN Subscription
First off, you'll need a provider that's great for bypassing geo-restrictions and has solid speeds for streaming. Our recommendation is ExpressVPN, as it's the best VPN for Australia.
Right now, you'll get a huge 49% discount and 3 months free for an annual plan if you buy it.
2. Download and Install the Apps
Once you subscribe, the provider will offer you to download its apps. You can download it on your Windows computer, but also macOS, iOS, and Android devices. Do so, open the app, and type in your credentials to make it functional.
3. Connect to the Australian Server
Now that you're on the home screen, it's easy to find your way around. Under the connection button, there's a country. Click on it to open the server list. You'll see Australia right away, so click on it to expand the column and see which servers are available.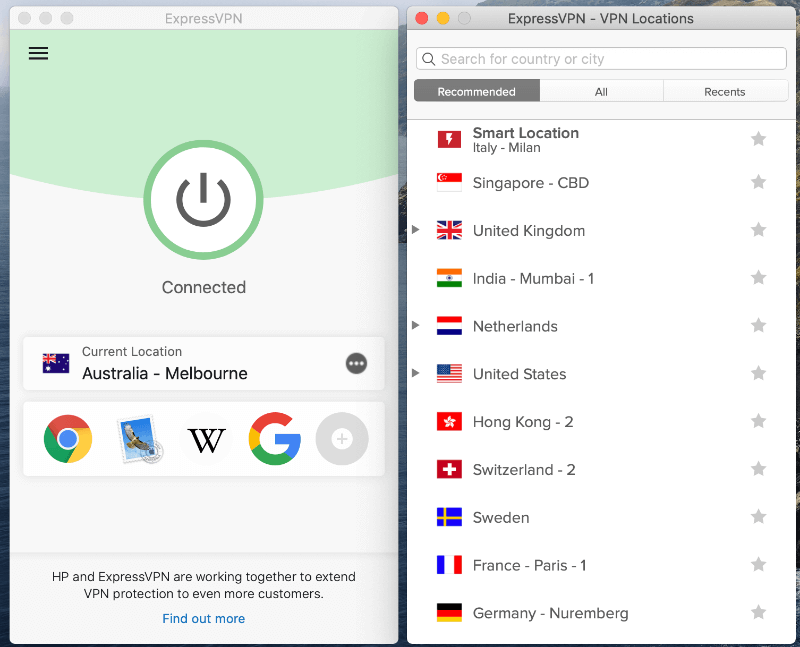 Click on the server you want and use the connection button to connect. After a few seconds, you'll get an Australian IP address, which will allow you to access Foxtel Go.
4. Enjoy Foxtel Go from Anywhere in the World!
With everything in its place, it's time to visit Foxtel Go and enjoy watching your favorite movies and shows. Simple, isn't it?
Best VPNs to Unblock Foxtel Go Overseas
Foxtel Go is very good at detecting VPNs, so it's important to stress that not every provider will unblock it reliably. We found that these three choices will work flawlessly:
1. ExpressVPN

ExpressVPN is, as we said, the best choice for this purpose. This provider is known for its superior security, but also the fastest speeds, perfect for streaming. Moreover, there's a huge server network of 3,000+ servers in 94 countries, with many servers in Australia.
You'll like the simplicity of it, which will allow you to connect to the server in less than five seconds. Once you do so, ExpressVPN will wrap your connection with 256-bit AES encryption for added security. There's a kill switch as well, preventing your IP or DNS from leaking if the connection breaks.
Streaming-wise, ExpressVPN unblocks almost every streaming platform. Apart from Foxtel Go, you'll be able to enjoy Netflix Australia, HBO GO, Prime Video, and Disney+ while being overseas. Given that the provider offers unlimited bandwidth, binge-watching your favorite shows will be easy.
Foxtel Go can be watched on multiple devices, hence ExpressVPN offers up to 5 simultaneous connections.  This will make it easy for your family to enjoy varied content on this platform. If any problems occur, its 24/7 support is one of the best in the business and will fix them in no time.
Enjoy Foxtel Go Abroad With ExpressVPN >
2. NordVPN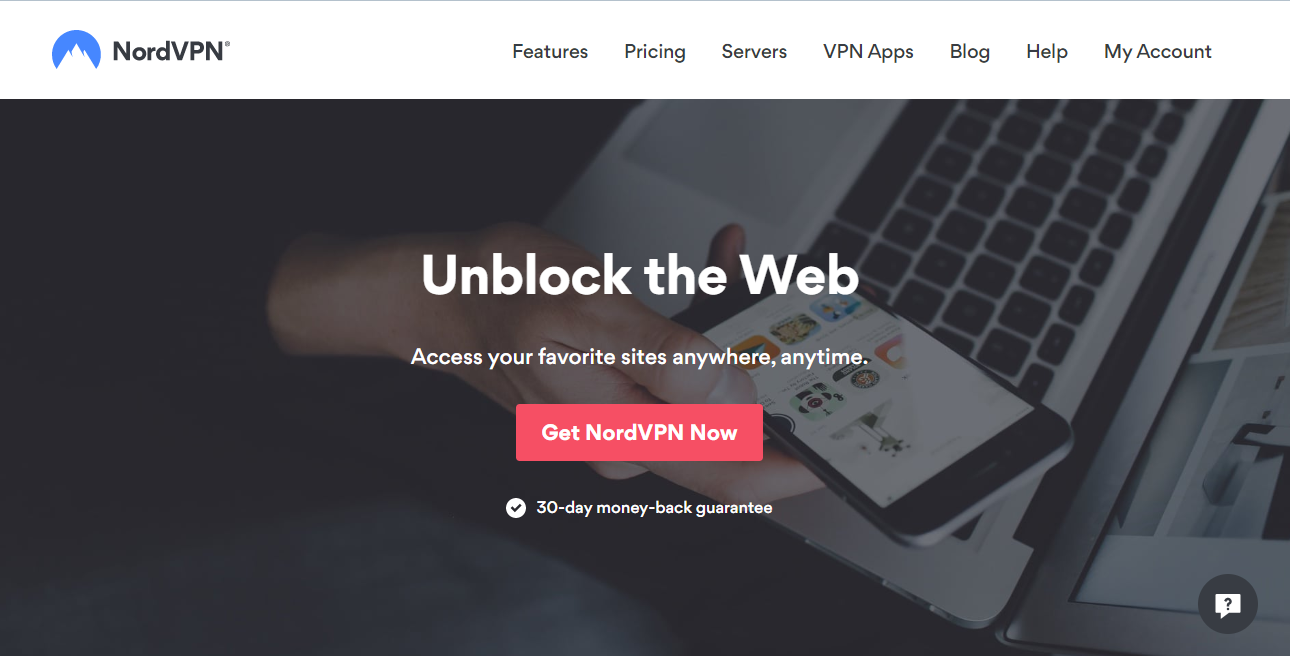 NordVPN is yet another amazing choice for privacy lovers. If you need a VPN strictly for Foxtel Go, you probably won't care too much about privacy. In that case, we'll tell you that the provider has 5,600+ servers in 60 countries worldwide. And you know what? 200+ servers are located in Australia!
The provider is very fast, offering speeds that will let you stream in 4K. Furthermore, there are dedicated servers for streaming, capable of unblocking Netflix, Hotstar, Sky TV, or Hulu. Foxtel Go won't detect that you're using NordVPN thanks to its military-grade encryption and smartly-implemented kill switch.
If ads are annoying the hell out of you, you can easily block them with CyberSec. A Double VPN feature is also here, letting you enhance your privacy significantly. Users from China will also be happy to have obfuscated servers made for bypassing censorship and DPI inspections.
For the price, NordVPN is truly an impressive provider. It manages to pack a lot of features, all while allowing for up to 6 simultaneous connections and providing 24/7 support for its users.
3. CyberGhost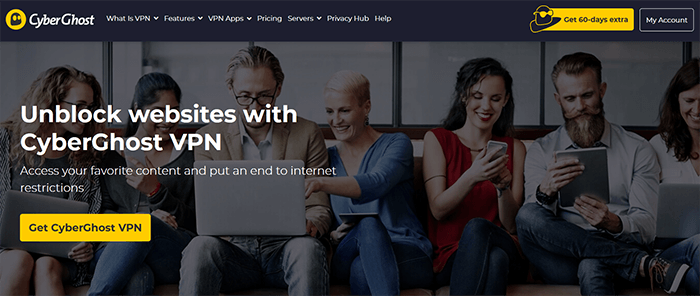 Users who value every dollar are often going for CyberGhost. The reason being is because it's very affordable, yet "behaves" like a premium provider. Honestly, it IS a premium VPN with lots of features under its sleeve.
You'll easily remember CyberGhost for its huge server coverage of 7,000+ servers in 90+ countries. In this regard, it's without competition. The provider also offers dedicated servers for streaming, which will allow you to unblock Foxtel Go abroad and enjoy favorite movies and shows.
CyberGhost boasts decent speeds, so you don't have to worry about the streaming experience. Security-wise, this Romanian provider does an amazing job. It has a zero-log policy for keeping things private, as well as 256-bit encryption for securing your connection.
Much like NordVPN, it has a solid ad-blocker that will protect you from targeted ads and trackers. Allowing for up to 7 simultaneous connections, CyberGhost will allow you to protect many devices in your home.
Should you decide to get it, know that a 45-day money-back guarantee is valid for a 3-year plan, which is the cheapest option.
Unblock and Watch Foxtel Go With CyberGhost >
Can You Watch Foxtel Go Abroad With a Free VPN?
Despite being great at detecting VPNs, Foxtel Go will work with some free providers. There's a catch, though – multiple catches, we should say. Free VPNs are very slow, having speeds that won't allow you to enjoy streaming, torrenting, or any bandwidth-intensive activity.
If you hate endless buffering and waiting for an eternity for the page to load, you should avoid free VPNs.
Not to mention that maintaining and hosting VPN servers is VERY expensive. These providers need to earn somehow and they do it on your bill. In other words, they collect your personal information, which they later sell to third parties.
This way, they jeopardize your privacy and expose you to the prying eyes of advertisers and hackers. Even if you care very little about privacy, know that free providers can't unblock streaming sites. You can pretty much forget about Netflix, Hulu, or even Foxtel Go.
With affordable prices that you can get for the aforementioned VPNs, we see no reason to go for free options. And since they don't work properly, you'll just waste time. Get ExpressVPN instead and enjoy Foxtel Go outside Australia easily!
FAQ
? Why can't I watch Foxtel GO overseas?
Because Foxtel is only allowed to broadcast its content in Australia. Therefore, as soon as you are abroad, the channel will have to block your access. But if you have a VPN like ExpressVPN, you will be able to get an Australian IP and thus, the streaming platform will believe in your presence in Australia. In this way, you can perfectly watch Foxtel live.
? Can I watch Foxtel in New Zealand?
No Foxtel is only available in Australia. But again, that's without relying on the help of a VPN. With ExpressVPN, all you have to do is connect to a VPN server located in Australia, and then you can enjoy the programs offered by Foxtel live and in HD!
? Is it possible to use a free VPN to watch Foxtel GO abroad?
We have tried quite a few but they have all been detected by Foxtel Go. We therefore strongly advise against using a free VPN. Especially when you know that they are very limited in terms of speed, data consumption (with quotas that are in place), and that they are not able to ensure your online confidentiality.
? Can I use a VPN to watch other Australian TV channels abroad?
Of course ! You will be able to unblock any Australian TV channel abroad with the help of ExpressVPN.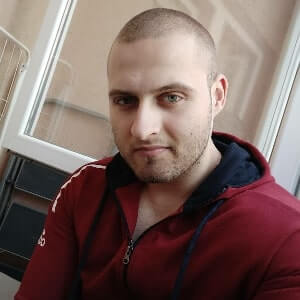 A professional writer with a Master's degree in Mechanical Engineering. Since his youngest age, he loves everything related to internet, technology, fitness, games, and dogs! He joined our team in order to bring his deep knowledge in security services, among which VPN is of course a key component.