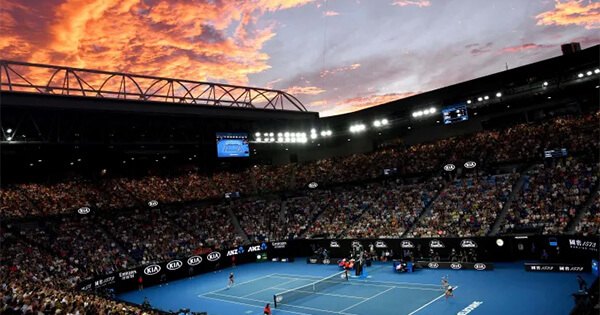 Australian Open is among the most popular grand slams during the year. It's the first grand slam of the year, marking a great start of the tennis season. The main trick is, however, that the live stream of this event isn't available to everyone, making many tennis lovers disappointed. But, if you stay with us until the end, we'll show you how you can watch the Australian Open live stream completely free in a few simple steps.
Where to Watch Australian Open 2023 Live for Free?
Sports streaming websites are quite abundant on the internet and this is some great news. However, many of them are tied to some paid services, hence they offer premium subscriptions that you need to pay for.
Paying a small monthly fee shouldn't be a problem for many people, especially if the sports coverage is more than sublime. But why do so when you can watch this tournament, the US Open, and many others, by paying nothing?
In this guide, we'll talk about the platform that will let you watch AO for free, and near the end, we'll mention a couple of paid services that might spike your interest. Beware that we recommend a free solution but if you're really into sports, you can consider them as well.
So, what's this streaming platform? It's called RTS and it's based in Switzerland.
RTS is a company that holds several different TV channels and radio stations, and as such, it's very popular in the country. It has RTS 1, RTS 2, and a few others, each broadcasting different content. What we're interested in, though, is its website.
The website joins all types of content into one, letting you watch shows, read the news, and stream sports. That is if you're from Switzerland. Users from abroad can indeed access the site but they can's stream anything.
Luckily, there's a solution to unblock this functionality – keep reading!
How to Unblock and Stream Australian Open 2023?
With RTS being in Switzerland, there are two possibilities to access its live-streaming offerings. You can either move to this country or use a VPN. Guess what's cheaper – a VPN, of course!
This service lets you bypass geo-restrictions by allowing you to change your IP. In this case, you can get a Swiss IP and enjoy all the online content available in this country. Moreover, the service employs military-grade encryption which protects you from hackers and other malicious threats online.
As a result, you get to browse the web anonymously, with no one snooping around your back. It's not rocket science, so you don't need to have more degrees than a thermometer to use it.
Here's our step-by-step guide on how to watch Australian Open 2023 in streaming live:
1. Subscribe to a VPN
The first step is to get a reliable VPN that will unblock RTS and provide decent speeds for streaming. We recommend ExpressVPN for this case.
2. Download and Install the Apps
Once you subscribe, download and install the respective apps. Then, when installed, open the app and sign in with the credentials you provided upon registration.
3. Connect to a Swiss Server
Now, under the big connection button, you'll see a randomly-generated country. Click on it to open the server list, and then, find Switzerland. Click on it to see which servers are available and choose the one you want.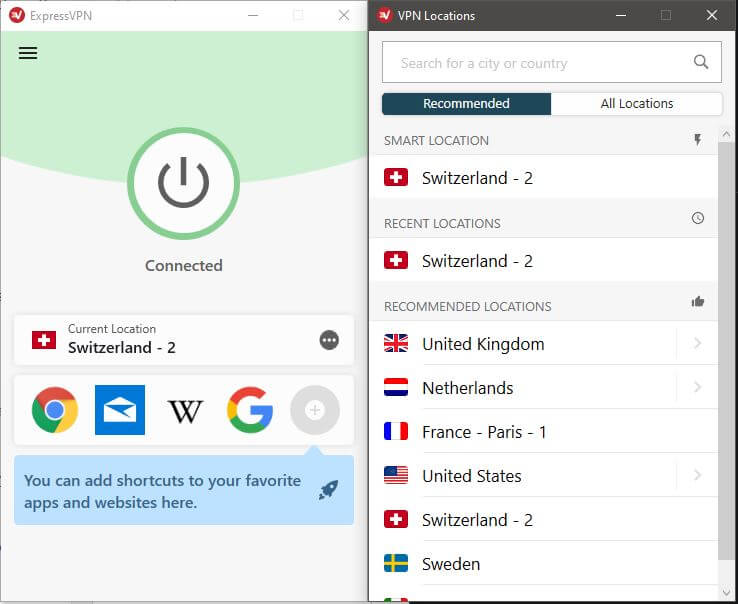 Use the connection button to establish a connection, which will assign you a Swiss IP address.
4. Enjoy AO 2023 for Free!
With everything finished, the only thing left to do is access RTS, find the Sports section, and watch the Australian Open live. Beware that the tournament starts somewhere in January and lasts almost until the end of the month.
Logically, this is the period in which you can watch this grand slam.
Best VPNs to Unblock and Watch Australian Open Live
When it comes to streaming sports, not all VPNs are capable enough. Just like not all tennis players can't be like Djokovic or Nadal. However, we've come up with a list of top 3 providers that will allow you to access your favorite sport live-stream in a matter of seconds!
1. ExpressVPN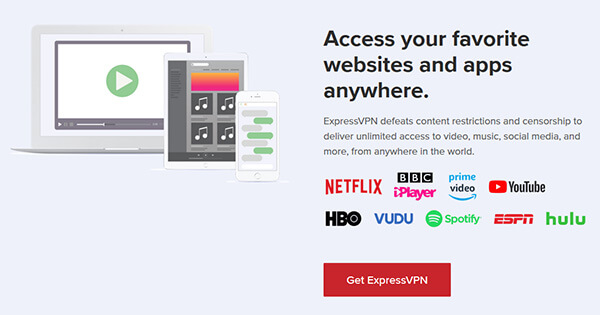 ExpressVPN is, as said, the recommended option for watching the Australian Open on a free TV Channel. It will let you watch the CL matches live or unblock every streaming platform you want. Our tests showed that it works flawlessly with RTS, Netflix, Hulu, HBO GO, and even DAZN if you want to enjoy some UFC matches.
The provider is currently the best on the market, especially if we factor in its blazing-fast speeds. To make matters better, the speeds apply to all of its 3,000+ servers in 94 countries, making each server reliable and stable.
Users who care about security will also be satisfied. There's 256-bit AES encryption coupled with a Kill Switch, for superior security and privacy. Being from the BVI, ExpressVPN also has a strict zero-logging policy verified by PwC.
Compatibility-wise, the provider is available on every platform, including routers. This means that you can protect up to 16 or 32 devices in your home simultaneously, giving you more control over your house network. Speaking of devices, there are 5 simultaneous connections on a single account.
Many people talk about ExpressVPN's high price, which is, in this day and age, unjustifiable. It's on a huge 49% discount now, and it applies to the annual plan, where you also get 3 months free.
For a VPN that comes with all of the fancy features, one of which is split tunneling, this price is great. Get it now, and if you don't like it, you can take advantage of its 30-day money-back guarantee.
Watch AO Live on a Free TV Channel With ExpressVPN >
2. CyberGhost

Some VPNs are more expensive than the others but we can all agree that CyberGhost is dirt-cheap. Yet, it somehow manages to bring a top-notch performance that rivals the likes of ExpressVPN and NordVPN.
Users who love streaming sports will be glad that it works perfectly with RTS, thanks to hundreds of servers in Switzerland. Due to its 7,000+ servers in 90 countries, watching the Australian Open live or unblocking Netflix, Disney+, HBO GO, and Prime Video will also be a piece of cake!
CyberGhost comes with dedicated streaming servers that aim to enhance your streaming experience. They're very fast and stable, which will let you avoid constant buffering and stuttering. Torrenting servers are also here, just in case you want to do some downloading from time to time.
We're talking about a Romanian provider, which is very important. Romania is far from the 14 Eyes, hence it doesn't adhere to various data-retention laws. CyberGhost, therefore, maintains a crystal-clear zero-logging policy that screams privacy.
In terms of security, don't expect CyberGhost to lag behind its competition. It comes with military-grade encryption, a kill switch, and an insanely good ad-blocker. By default, it uses the OpenVPN protocol, which represents a perfect balance between security and speeds.
If you're going to buy CyberGhost in order to watch the Australian Open live on a free live stream, we recommend its 3-year plan. This is the cheapest option with the biggest savings and offers long-term protection. On top of that, you get a 45-day money-back guarantee.
Enjoy the Australian Open Live With CyberGhost >
3. NordVPN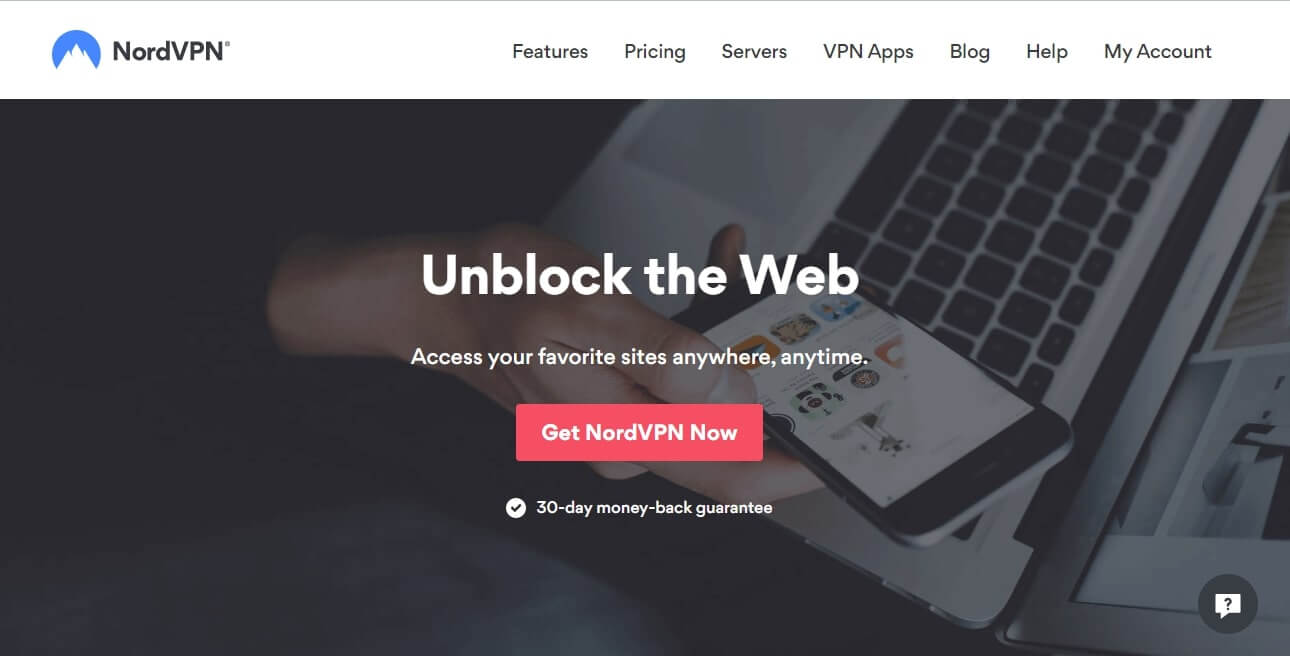 Our last pick is NordVPN, and truly, it's a remarkable VPN for watching Australian Open live on RTS. Not only does it unblock RTS but also gives outstanding performance in terms of speeds and overall stability.
NordVPN is available on Windows, iOS, Android, macOS, Linux, and routers, giving you complete protection for all the devices at home. The provider is great at unblocking sites, too, so you'll be able to watch movies on Netflix or stream shows on HBO GO.
Much like CyberGhost, it has an ad-blocker for fending off annoying ads, which is welcome if you're tired of them. We like the addition of obfuscated servers, as they help bypass censorship in China. This way, even our Chinese brethren will be able to enjoy AO!
NordVPN comes with 256-bit encryption and as you know, it's the last word of technology. Its Kill Switch is very reliable as well, and thanks to NordLynx, a WireGuard-based protocol, connections speeds are almost instant.
If security is your main concern, NordVPN is our recommended pick. There are many features like Double VPN, split tunneling, zero-logging policy, and others, that will help you maintain your anonymity online.
Needless to say, the provider isn't all that expensive if you're going for a long-term solution. And there's a 30-day money-back guarantee, so…
Unblock the AO Live Stream With NordVPN >
Will Free VPNs Work for Streaming Australian Open Live?
Our list above includes, more or less, very affordable VPNs that will not disappoint anyone while trying to watch on a free live stream the 2023 Australian Open. But, we understand that you want to save cash and get a free VPN instead. Unfortunately, this will be a cardinal mistake for a few reasons.
First off, they usually can't unblock streaming sites properly, making them useless for this purpose. Second, they're VERY slow, so if you aren't used to slow loading times and buffering, you'll have to accommodate.
Another issue is that they don't offer unlimited bandwidth. With 500 MB or 10 GB a month, you won't be able to enjoy the whole Australian Open properly. The worst thing about them, however, is the lack of a zero-logging policy.
These providers will store logs of your personal info and online history, which they'll sell to third parties for revenue. Simply put, they'll do exactly the opposite of what a VPN is supposed to do.
We recommend buying ExpressVPN, which will be a great solution in the long run in order to watch the Australian Open on a free TV Channel. After all, you're getting 15 months' worth of subscription for the price of the annual one – you can't beat that deal!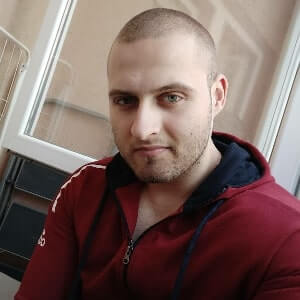 A professional writer with a Master's degree in Mechanical Engineering. Since his youngest age, he loves everything related to internet, technology, fitness, games, and dogs! He joined our team in order to bring his deep knowledge in security services, among which VPN is of course a key component.