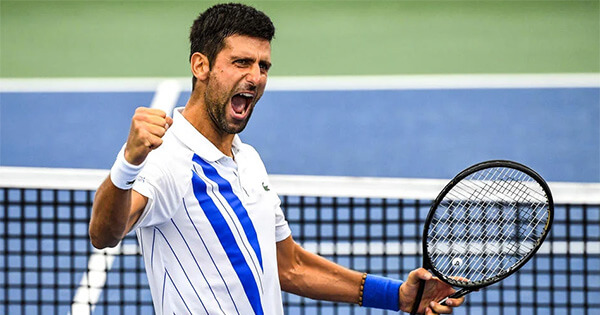 Sports streaming is very popular, regardless of the time of the year. Football leagues take off, NBA is at its peak, and of course, the Tennis US Open starts in New York. This tennis tournament attracts millions of users worldwide, but unfortunately, streaming it live and for free isn't possible for every user. Luckily, we have a special guide where we explain to you how to watch the US Open completely FREE! Keep reading, fella.
Where to Look for US Open Tennis Live Stream?
Online, there's a vast choice of sports streaming sites that offer a plethora of events to enjoy. However, sports sites differ and not all of them provide the proper coverage. For example, ESPN isn't the best when it comes to football but Eurosport fills that gap.
Now, while football is extremely popular in Europe, tennis is popular around the world. This opens up the possibilities of finding it easier, but at what costs? Well, what if we told you that you can enjoy the Tennis US Open 2023 for exactly zero dollars?
You can do so by visiting the Swiss website called RTS (https://www.rts.ch/sport/programmes/).
What is RTS?
RTS stands for Radio Télévision Suisse and it's a broadcasting organization that consists of several channels. There's RTS 1, RTS 2, and RTS Info. The thing is that this television has its website that encapsulates everything that these 4 channels offer.
You can read the news, explore different topics if you're into reading, and listen to the radio. If you want to watch the tennis US Open 2023 live stream, you're going to have to visit the Sports section and it will instantly pop up.

The problem here is that the website allows you to stream only if you're from Switzerland. This means that users from abroad won't be able to enjoy streaming the US Open tennis tournament live for free.
Fortunately for you, we have a solution to this problem, and if you stay with us, we'll explain it to you.
How to Unblock RTS and Watch US Open 2023 Live?
The service that will let you unblock websites and streaming platforms is called a VPN. You can see our Virtual Private Network definition here, by the way.
This service is great at bypassing geo-restrictions, allowing you to access pretty much any foreign site. If you're outside Switzerland, with this, you can access RTS even in the USA, Asia, or Australia.
Moreover, a VPN is here to protect your online identity, thanks to its military-grade encryption and impeccable security. Not only will you be able to unblock your favorite sites but also enjoy anonymous web browsing with no one snooping around your back.
Sounds like rocket science? It's not – believe us! Here's how to use a VPN to unblock RTS and watch the US Open Grand Slam live stream:
1. Subscribe to a VPN
The first step is to subscribe to a provider of your choice. Beware that not all of them are great for streaming, so our choice would be ExpressVPN. It offers the fastest speeds and unblocks RTS reliably.
2. Download and Install the Apps
Once you subscribe, it's time to download and install the respective apps. Sign in with the credentials provided when registering and you'll access the home screen.
3. Connect to a Swiss Server
From here, everything is dead simple. You click on the country under the connection button, and on the server list, find Switzerland. Click on it, and then, click on the server you want to connect to in that country.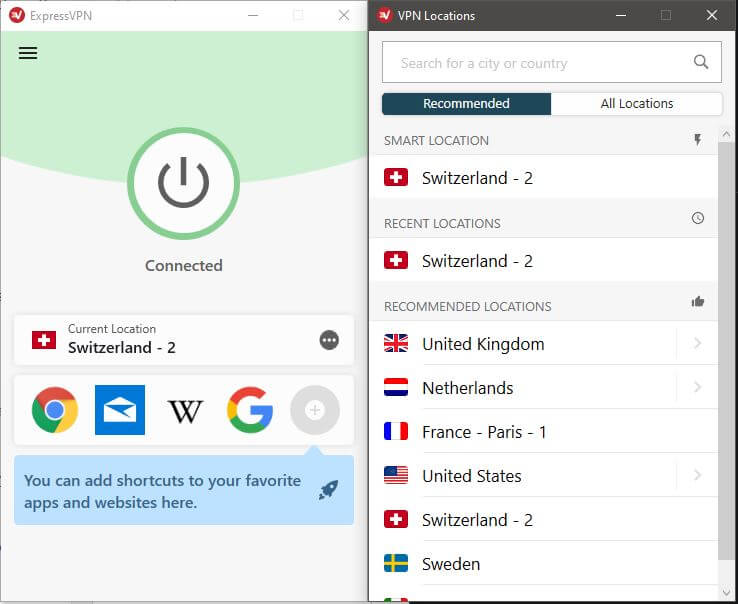 Lastly, use the connection button to establish a connection.
4. Enjoy Streaming Tennis Live for Free!
Now that you have a Swiss IP address, accessing RTS will be very easy. Enter the website's URL and find the US Open live streaming. You do not have to pay for anything and you don't even need to create an account on their website. 😉
Best VPNs for Streaming Tennis US Open 2023 Free
As said, not all VPNs are capable of letting you watch Djokovic's or Federer's mastery live. Therefore, we came up with the list of top 3 picks for this purpose. Scroll down to read more!
1. ExpressVPN

US Open is an important Tennis Grand Slam and requires an important and strong provider. ExpressVPN is the best pick for this purpose and there are many reasons we think like that. First off, it has very fast speeds, which is one of the main conditions for streaming.
Second, it has the possibility to bypass even the toughest geo-restrictions. Let's just say that it unblocks Netflix, Prime Video, Hulu, and even HBO. And yet, RTS doesn't have any anti-VPN measures, making ExpressVPN work perfectly.
What makes ExpressVPN special is the fact that it has 3,000+ fast-speed servers in 94 countries worldwide, making it great to follow the Formula One season live or tennis. Furthermore, there are dozens of servers in Switzerland, which is beneficial for enjoying live streaming with the click of a mouse.
ExpressVPN offers up to 5 simultaneous connections, letting you protect multiple devices simultaneously. Speaking of protection, there's 256-bit AES encryption and an automatic kill switch. As an icing on the cake, the provider offers a zero-log policy that promises nothing but privacy.
If you're thinking of getting it, now's the right time. It comes with a 49% discount and 3 months free for an annual plan. Plus, it offers apps for EVERY platform, so you can effectively protect your entire household with it.
Watch US Open 2023 Live With ExpressVPN
2. CyberGhost

Wanna save cash and still enjoy your online freedom? Look no further! CyberGhost is an affordable provider that sits right there on top with the likes of NordVPN and ExpressVPN. Sure, it's not better than ExpressVPN but we prefer it over NordVPN, which can be seen on our list.
Nevertheless, we chose CyberGhost for numerous reasons. It has dedicated servers for streaming, letting you unblock Netflix, BBC iPlayer, Prime Video, and other platforms. RTS isn't on the list but we tested the VPN and every server in Switzerland unblocks it effectively.
Speed-wise, CyberGhost is almost at ExpressVPN's level – bloody impressive! Being from Romania, it's a zero-log provider that won't give out your personal info or violate privacy intentionally. Military-grade encryption is in place, accompanied by privacy-oriented NoSpy servers.
CyberGhost takes pride in being very user-friendly. Its apps are very simple to use and apart from the VPN app on iPad, there are apps for Windows, iOS, macOS, Android, Linux, and routers.
For the price, this is a deal you'll feel sorry for missing out on. The 3-year plan is dirt-cheap and lets you take advantage of CyberGhost's multitude of features. Heck, it even offers 7 simultaneous connections as opposed to 5 or 6 in ExpressVPN and NordVPN, yet, it's MUCH cheaper than both of them!
Watch Tennis US Open 2023 Live Stream with CyberGhost
3. NordVPN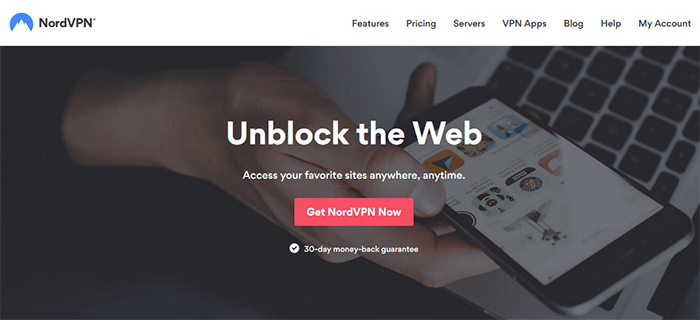 NordVPN is a big name in the game, which is sometimes due to its effective advertising. NordVPN indeed advertises itself often but not without a reason. This provider comes equipped with 5,600+ servers in 60 countries, great for unblocking different sites worldwide.
For instance, there are 100+ servers in Switzerland, which will make it easy to access RTS from abroad to watch the US Open of Tennis in 2023. All of that, for free. Even better, these servers are very fast, and for streaming, that's almost all you need.
While there aren't dedicated servers, NordVPN's offerings are not to be dismissed. You get 256-bit encryption, a kill switch for every platform, and even this brand-new NordLynx protocol. It's blazing-fast, almost as Nadal in his prime days… that last even now in 2023 – yup!
What you'll like about NordVPN is that it offers CyberSec, an ad-blocker. It will block annoying ads and trackers, leaving you to browse the web anonymously. For privacy lovers, the provider has a zero-log policy, so no one can sniff around you like a hound.
Lastly, NordVPN gives up to 6 simultaneous connections, which is a fair number for the price. The price is very affordable now, with a 70+% discount in place. If you get it, there's a 30-day money-back guarantee in case you don't like it. You already know that's not gonna happen!
Watch US Open Live With NordVPN
Where Else Can I Watch US Open 2023?
RTS isn't the only website/TV channel that allows you to watch this Grand Slam. There are a lot of platforms in different countries, but you should know that they're mostly paid. Here's a quick overview of the platforms that are licensed to broadcast tennis US Open:
ESPN ($5.99 a month with a Sports Extra add-on)
TSN ($19.99 a month)
Amazon Prime Video – UK version (£7.99 a month)
Kayo ($35 a month)
As you can see, all of the platforms are paid and some of them are really expensive. If you're going to go for a premium solution, our recommendation is Prime Video since it's the cheapest of the bunch and allows you to watch movies and TV shows as well.
In that case, we suggest using ExpressVPN and connecting to a UK server before accessing the site.
Can I Use a Free VPN to Unblock and Watch US Open 2023 Live?
No, we don't recommend free VPNs for watching the 2023 Tennis US Open live and for free. They mostly offer limited bandwidth, from 500 MB to 10 GB a month, which isn't enough for streaming even one entire match.
Not to mention the lack of servers in important countries (Switzerland in that case – for accessing RTS TV Channel) very slow speeds that will have a negative impact on your streaming performance.
For us, the worst issue is the one regarding privacy. Free VPNs must earn revenue somehow and one of the ways is to sell your personal info and browsing history to third parties. This completely violates your privacy, and that's the opposite of what VPNs are supposed to do.
In short, you should avoid them at all costs and instead, get a premium solution, such as ExpressVPN. With its huge discount in place, getting a free provider would be a foolish thing to do, especially since it's nowhere near as good as this VPN.
Quentin is the co-founder of the-bestvpn.com. With several experiences as a System and Network Engineer, he is very knowledgeable when it comes to VPN, cybersecurity and the risks of using the Internet nowadays.