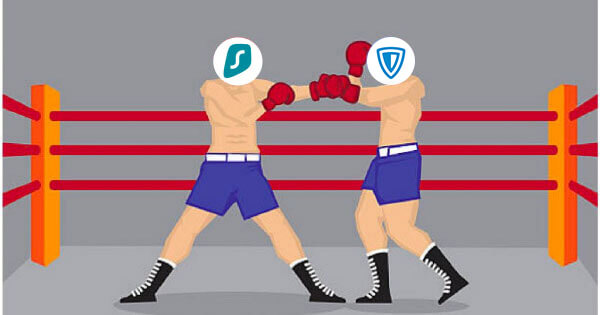 Two popular providers have come together in an epic battle to find out which claims the title of being the best. With both having plenty to offer by way of features, this is sure to be a tough fight to the finish. We are going to look into numerous important aspects and eventually, there will only be one provider standing.
We know how difficult it can be when choosing a Virtual Private Network and the importance of choosing the best one.
Therefore, we have done all the hard work on your behalf. We have compared the two providers for apps, speed, streaming, torrenting, censorship, security, servers, support, and pricing. So, the only thing left for you to do is read this guide.
Let's take a look and start with round one of this Surfshark vs Zenmate battle.
The Applications and Ease of Use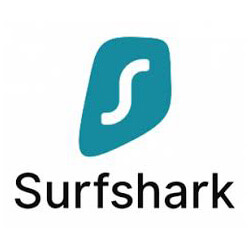 Our first battle is the devices supported by the provider and Surfshark offers apps that are easy to use for a huge range of devices.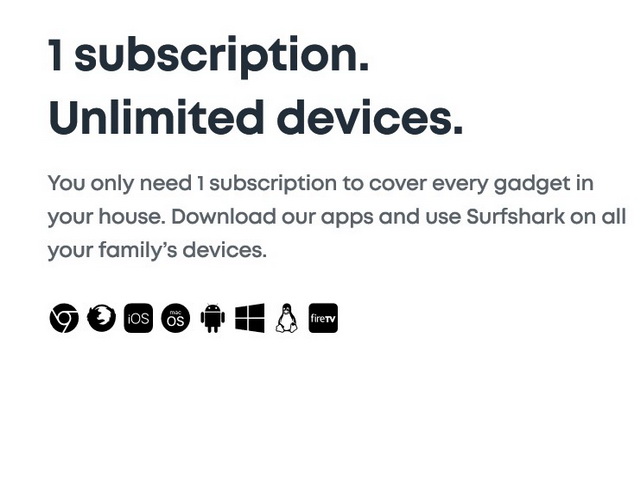 All of the standard devices are covered such as Windows, macOS, Android, and iOS.
Along with this, the provider covers FireTV, Apple TV, Xbox, and PlayStation, plus many more. All apps are as easy on the eye as they are to use and the provider even offers unlimited simultaneous connections.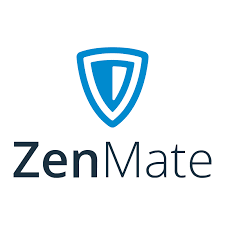 Now, let's take a look at what ZenMate offers by way of support for devices. Definitely, you are not going to be disappointed.

Again, all of the usual devices have support, including mobile phones and computers.
ZenMate also supports any device that you can install OpenVPN on, which means gaming consoles and routers.
The apps are easy to use and installation support is good for OpenVPN. Up to 5 simultaneous connections are allowed.

In this first round of our duel between Surfshark or ZenMate, the first one named takes the win thanks to it offering a really wide device coverage. And, on top of that, really easy-to-use apps.
---
Surfshark or ZenMate: Which One Is the Fastest?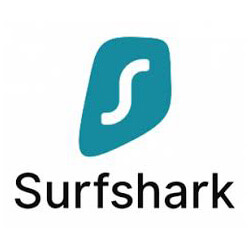 The company offers through its service relatively good speeds which puts it in a good position against rivals.
Without VPN (we were located in London) :

EU Server (Paris) :


US Server (New York) :

Asia Server (Hong Kong) :


When tested, speeds remained high even when we connected to a server that was some distance away from us.
We were also pleased to find that the speed was consistent and there were no issues with the connection dropping.
Finally, the provider does offer a guarantee of 99.9% uptime and we would not disagree.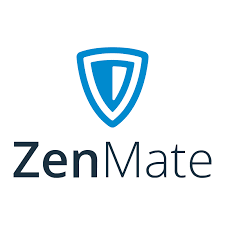 ZenMate offers speeds that we cannot complain about – more than fast enough to stream in HD.
Without VPN (we were located in London) :

EU Server (Paris) :

US Server (New York) :

Asia Server (Hong Kong) :


However, there was a slight drop when connecting to a very distant server but this is the same with the majority of servers.
You should not have any issues with stability, as we didn't come across any issues during our testing.
We also did'nt come across any issues with downtime during testing.

While the winner of this Surfshark vs ZenMate round was a close call. In the end, we think Surfshark just pipped ZenMate to the post, so it takes this round.
---
Streaming: Which One Should You Choose?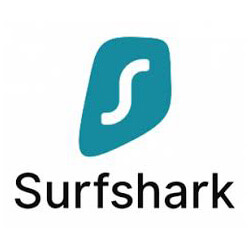 Netflix is one of the most popular streaming services but suffers from geo-restrictions.
Not to worry as the VPN service allows you to unblock the service with no trouble. This means you can access your local version of Netflix when abroad with no fuss.
There is also good news if you want to unblock and stream from sites such as BBC iPlayer, Hulu, Sky, ITV Hub, and various other streaming services.
Finally, you can overcome censorship at home in schools, and in the workplace.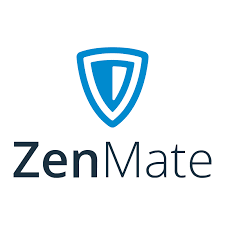 ZenMate is also a good choice of the provider if you want to unblock and stream from Netflix.
We did come across some issues with server disconnection in the US, however. So,  bear this in mind if you want to stream from that country.
We also tested BBC iPlayer, HBO Now, and YouTube with good results. Along with this, it will also be very useful for watching sports on TV.
You should also have no issues beating censorship in the workplace, college, or school.

In this round of Surfshark or ZenMate, the former wins as we did have some issues with server connection with the latter in the US when trying to stream Netflix.
---
Torrenting: Surfshark or ZenMate?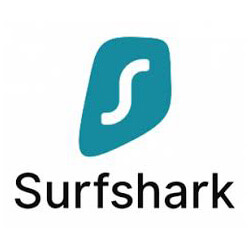 We found this provider to be a good choice for torrenting and you might want to check out our complete review here. In order to know even more about this.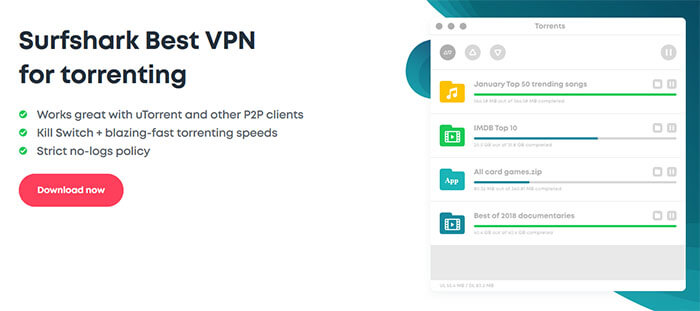 One reason it is a good choice is the unlimited bandwidth offered.
Another is the fact that you can use all servers offered, even those in countries where torrenting is frowned upon.
Surfshark also offers a Kill Switch to stop the internet connection if the connection to the server is lost.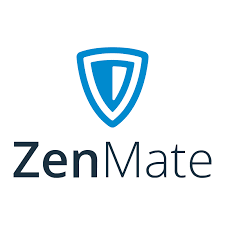 ZenMate also allows users to download torrent files using the service. We tested this out and found that it is true thanks to special servers.
It is easy to find out which servers can be used for torrenting, just look through the app.
All compatible servers are gathered together along with how many users and the load on the server.
ZenMate also offers users a Kill Switch to ensure the ISP cannot find out that you are torrenting online.
---
Bypassing Censorship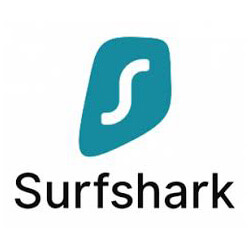 Is Surfshark a good choice of VPN provider if you are travelling to a country with high censorship?
We tested the provider and found that it even works in China, one of the countries with the strictest censorship. If it can get around the Great Firewall of China, you should be able to beat restrictions in any country.
It goes without saying that you will be able to use it at home to beat censorship in the workplace, schools, and colleges.
The provider also offers a good help section if you are having issues with censorship, to help you find the best server.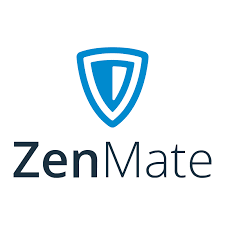 Now, let's look at what ZenMate has to offer by way of being able to beat censorship in China and other countries.
The news is not as good as it was with its competitor. During our tests, we struggled to get around the Great Firewall of China using servers. This is nothing to be ashamed of, as many VPNs fail.
We did have better luck in beating censorship in other countries. We tested it out in the UAE and Turkey and it worked fine.
To find out more about the provider, why not check out our complete review of ZenMate service?

There is a clear winner in this round and it is Surfshark, as the servers even work in one of the strictest countries, China.
---
Security: Which One Is the Safest?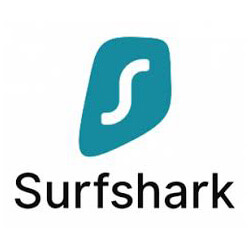 The company behind the service is located in the British Virgin Islands. This means it is out of the prying eyes of the intelligence sharing agencies and does not have to share data.
Surfshark has a strict no-logs policy and from what we can see, it does not collect IP addresses of users, nor browsing history, or any other information.
You can even sign up with a burner email account and choose to pay in cryptocurrency.
The provider supports OpenVPN along with IKEv2 and WireGuard protocol. However, these are the only three supported.
Military-grade encryption is offered, along with DNS leak protection for further security.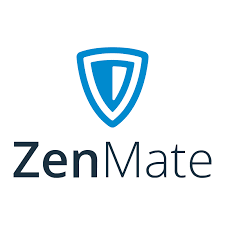 Zenmate is based in Germany, which is bad news for anonymity, as the country does fall under the watchful eyes of the 14 Eyes intelligence-sharing alliance. This means that, if asked, they share information gathered about the users.
Thankfully, the provider has a no-log policy in place, so providing this is true, it does not collect and log users' data, so there should be nothing to pass on.
However, we checked out the policy and it does look like it collects the originating IP address of the user, which is not good news.
ZenMate does support many protocols, with one being OpenVPN. Others include L2TP, IKEv2, and IPSec.
Military-grade encryption and a Kill Switch is included.

Thanks to its strict no-log policy and plenty of security measures, Surfshark is the winner in this round of its duel against ZenMate.
---
Servers and Countries Coverage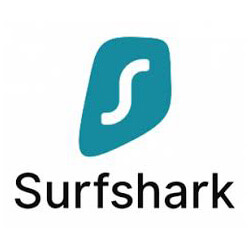 Surfshark offers around 3,200 servers spread out in 65 countries worldwide, which is a great achievement.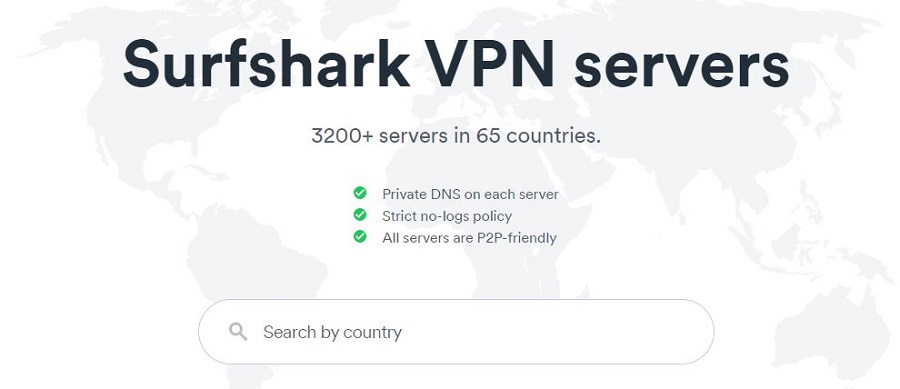 With over 60 countries supported, nearly all continents are covered, so you should have little trouble finding a server in your location.
The provider does offer the most servers in Europe. However, the USA, Asia Pacific, Africa, and the Middle East also have their fair share.
The servers offered are optimized and support torrenting. When testing, the servers performed extremely well and we didn't have any issues connecting or the connections randomly dropping.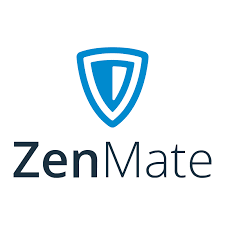 ZenMate offers 2,300 servers but on the flip side, it covers more countries than Surfshark – 77.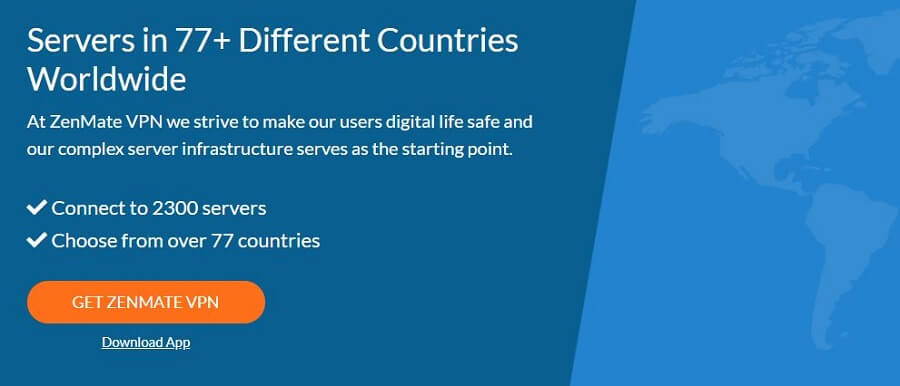 Most of the servers are located in the UK and the USA, with a couple of hundred in each location. Other countries are not so lucky.
Servers are offered in Australia, Bulgaria, Norway, and Russia but are limited. There is no cover in China or Iran.
While torrenting is supported, this doesn't apply to all servers, so you are going to be limited. This may cause an issue with download speed, as the further away you are from the server, the slower the connection.

As Surfshark has more servers and supports torrenting on all servers, it is the winner in this round of the battle of the best.
---
Client Support: Which One Is the Best?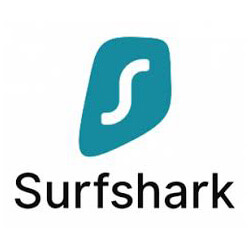 If you need help, Surfshark is going to be there for you, as it offers multiple choices of customer support.
Live chat support is available 24/7 via the website, so help is just a couple of minutes away at the most.
The provider also offers a support ticket system with helpful staff answering your questions quickly. You can also contact it through email, which usually takes longer.
Tutorials and a FAQ page are also available through the website. Here you can find plenty of articles and configuration guides.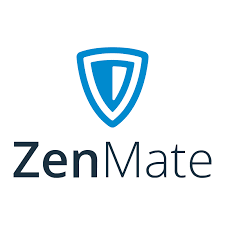 The support offered by ZenMate is not too good. We say this as the provider's support team isn't the fastest we've had the chance to test out.
With slow live chat, this means that waiting for the answer can sometimes be a bit longer than you anticipated.
ZenMate does offer a section on the website for self-help. This is via the usual knowledge base, which includes troubleshooting, Getting Started, and use.
We would have expected a lot more from the provider. So we were left disappointed having to wait so long for help.

Due to its impressive range of support choices, including live chat, Surfshark is the clear winner in this round of versus ZenMate.
---
Pricing of Surfshark and ZenMate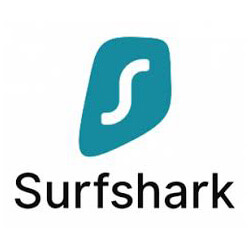 Surfshark have three pricing plans to choose from with them all offering the same features.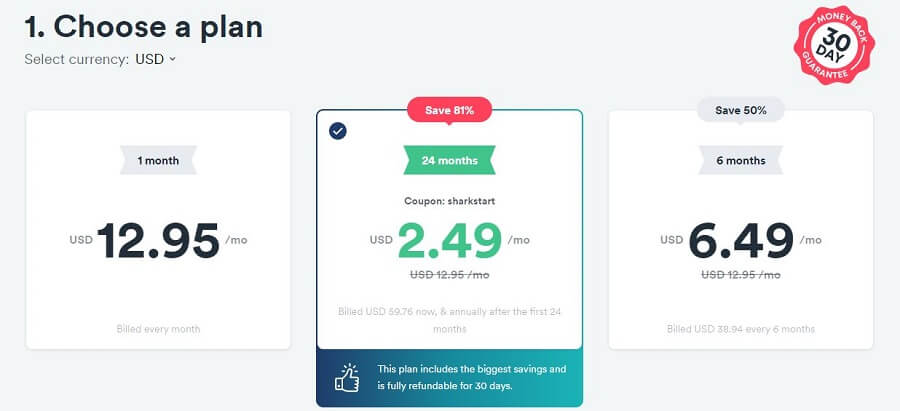 The provider offers a one-month plan for $12.95 per month. A 6-month plan is $6.49 per month, payable at $38.94 every six months.
However, the biggest savings of 81% is made when taking out a 24-month plan which is the equivalent of $2.49 per month, paid upfront at $59.76.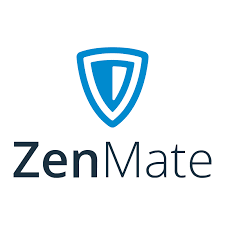 ZenMate also offers three choices of payment plans with each of them having the same features.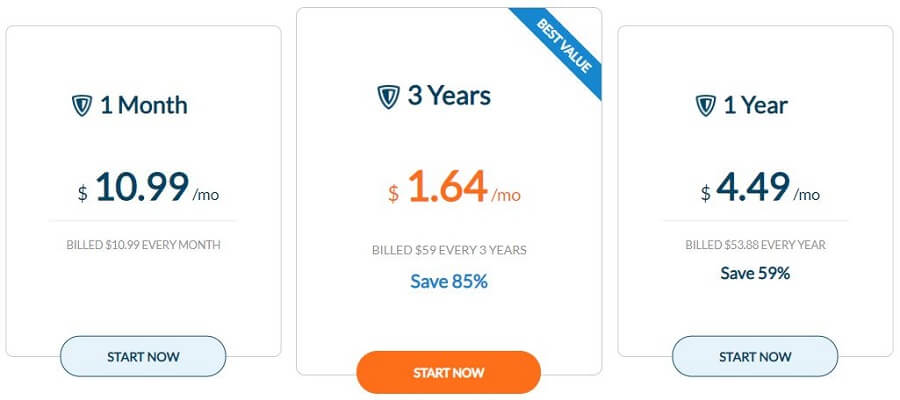 The provider offers a monthly plan for $10.99 per month. There is a 12-month plan at $4.49 per month paid at $53.88 each year.
ZenMate offers a three-year plan with 85% savings for the equivalent of $1.64 per month, billed at $59 every three years.

ZenMate is the winner in the pricing round thanks to a great offer on a three-year plan that comes with 85% savings.
---
Conclusion: Surfshark Wins Against ZenMate
We have now come to the end of this epic battle between Surfshark vs ZenMate. As you saw, Surfshark took the majority of the rounds, with its competitor managing to take just one round and drawing one round.
Surfshark clearly came out ahead for its apps support and use and for streaming as it unblocks Netflix with ease. The provider also won for censorship, security, servers, and client support.
It was a draw between the two for torrenting support and ZenMate managed to take the pricing round.
Therefore, the ultimate champion in this fight has to be Surfshark!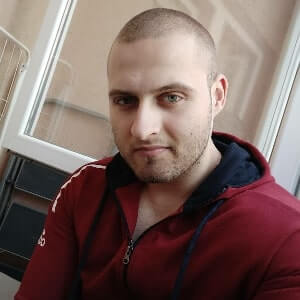 A professional writer with a Master's degree in Mechanical Engineering. Since his youngest age, he loves everything related to internet, technology, fitness, games, and dogs! He joined our team in order to bring his deep knowledge in security services, among which VPN is of course a key component.