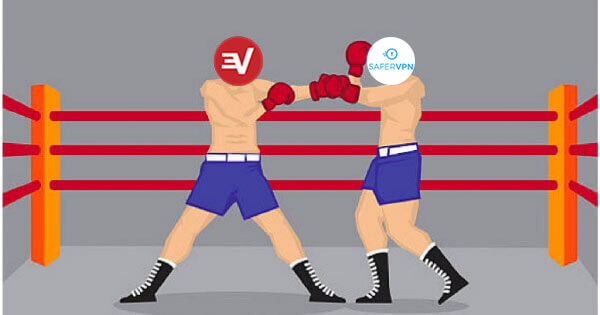 The battle is on between ExpressVPN vs SaferVPN over several rounds that will eventually reveal the winner of the two. We will look at how secure these Virtual Private Networks are, the number of servers and locations, whether they can beat censorship, and much more.
Both providers offer a range of plans to choose from, plus, both offer features for you to remain anonymous online and secure along with unblocking and streaming no matter where you are. Finally, the two providers are offering easy-to-install apps, and much more.
We know choosing can be difficult so we have taken all the hard work away. So let us start with the first round, the apps and devices supported.
The Applications and Ease of Use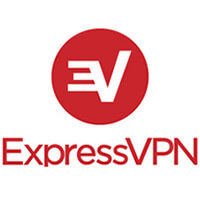 ExpressVPN supports just about every device you could want to secure using a Virtual Private Network.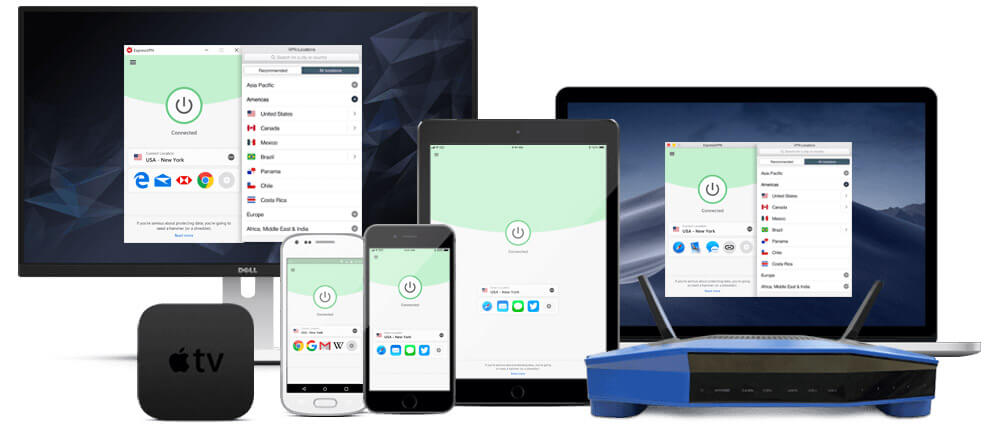 Apps are available to install on all the popular devices. There is of course an app for Windows, macOS, iOS, and Android.
While it doesn't offer apps for gaming consoles, SmartTVs, and routers, the VPN can still be used by manual installation on a router. This way, any device that connects to the router can use the Virtual Private Network.
A single plan can be used on up to five devices, which comes in handy.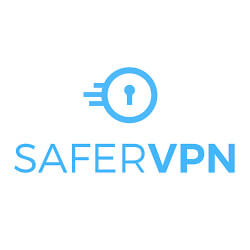 SaferVPN offers plenty of support for different devices through native apps and manual installation.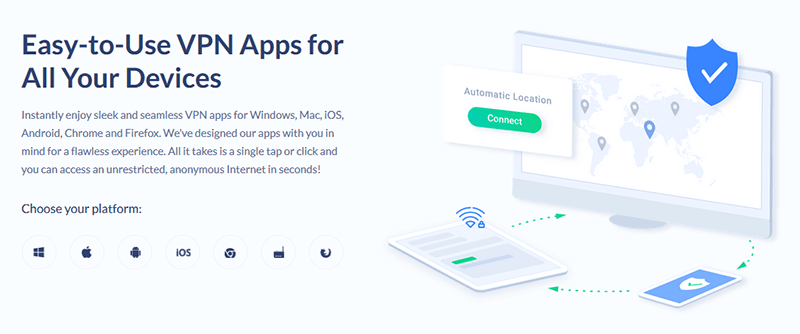 There are apps for standard devices such as Windows PC, macOS, Android and iOS, and more.
If you want to install it on any other device, you are going to have to do a manual installation on a router. You can then use it with gaming consoles, AppleTV, Amazon Fire Stick.
It offers up to 5 simultaneous connections on different devices so all the family can use it.

While both providers support a huge range of devices, including routers, in this round of ExpressVPN or SaferVPN, the former takes the win as it does offer more standalone apps.
---
ExpressVPN or SaferVPN: Which One Is the Fastest?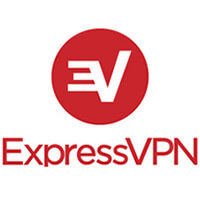 This provider is not going to let you down in regards to speed, as after all it is the fastest VPN in the world.
Without VPN (we were located in London) :

EU Server (Paris) :

US Server (New York) :

Asia Server (Hong Kong) :


This isn't something it merely brags about as you can see from our screenshots.
Servers are extremely fast in most of the locations, regardless of where you are in the world, which is no mean feat.
Along with offering fast servers, it is stable, offering 99.9% uptime.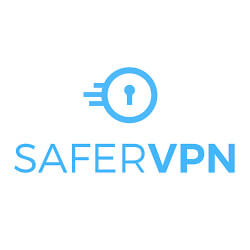 The provider boasts to offer super-fast speeds but can it actually live up to that claim or does it disappoint?
Without VPN (we were located in London) :

EU Server (Paris) :

US Server (New York) :
Asia Server (Hong Kong) :

Well, when connected to a server close to your actual location the speed offered is good.
However, the same cannot be said when connecting to servers that are a long way from your location. During testing, we had no issues with stability, which is good news.

In the speed round of ExpressVPN vs SaferVPN, there is one clear winner – the former wins. It does live up to its name of offering blazing-fast speeds, blowing the competition away.
---
Streaming: Which One Should You Choose?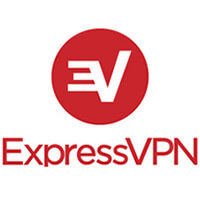 If you are after a VPN to unblock and stream content from all around the world, you are not going to be disappointed.
We tested ExpressVPN with US Netflix and it connected and streamed with every server we chose without issue.
The next test on the list was whether it could stream BBC iPlayer. We chose a UK server and once again, we managed to connect and watch any program without issues.
We then moved on to test it with a range of other streaming servers. We found it unblocked with success Hulu, HBO, Amazon Prime Video, and more. So, you will have no issue whether you want to stream live sports or watch Disney+ wherever you are.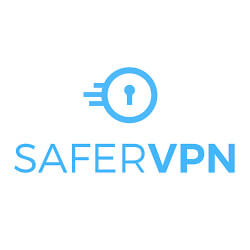 Next in the spotlight is SaferVPN, so how good is it for streaming?
It is possible to unblock and watch Netflix with its VPN but you might have to take some time to find a server that works.
When testing with BBC iPlayer, we were surprised to find that we could not connect and stream using a server from the UK, which was a disappointment.
We were also disappointed to find that we could not access Hulu from outside the US. However, we did have better luck with Amazon Prime Video, HBO, and YouTube. All-in-all, SaferVPN is disappointing if you want to unblock streaming platforms.

Thanks to it having no trouble unblocking every streaming platform we put to the test, the winner in this round of ExpressVPN or SaferVPN is the former.
---
Torrenting: ExpressVPN or SaferVPN?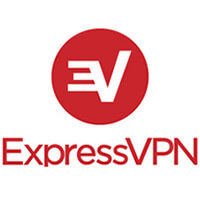 If you like to torrent, you should know that without a VPN, you risk your ISP (and the government) finding out what you do online.
Using ExpressVPN, you can torrent anonymously and the provider has no issue with this. In fact, it provides you with information.
To ensure your safety and anonymity online, a Kill Switch is offered to stop the internet connection if the server connection drops.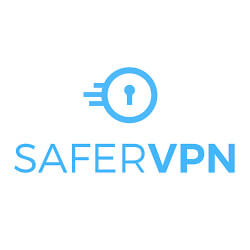 So, what is the stance of the provider in regards to torrenting and sharing P2P files, is it allowed?
While it does not openly boast about it, you can use the service for downloading torrent files but not with all servers.
Servers are limited and the only ones available for file sharing are in Canada, Spain and the Netherlands. A Kill Switch is also offered.

ExpressVPN takes the win in this round as you can use all servers. Plus downloading is fast and it offers advice on how to use the VPN perfectly.
---
Bypassing Censorship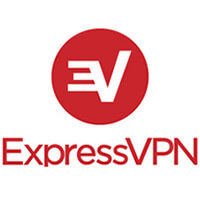 ExpressVPN is able to beat censorship even in China, one of the strictest countries, one of the most difficult things to do.
It offers servers that use the obfuscation protocol to bypass the Great Firewall of China easily. This means you can use any of the hundreds of apps and sites that are generally banned in the country.
The VPN also works in other countries with high censorship. Censorship in schools, colleges, and the workplace poses no threat as the servers can easily overcome any blocks.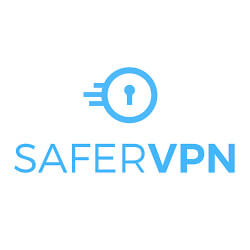 SaferVPN is not the best choice of VPN if you want to unblock censorship in countries such as China and others.
The Great Firewall blocks the apps of this VPN making it impossible to bypass blocks. Some users did report it worked by manually configuring the service using OpenVPN but it is far from reliable.
But you should note that it is possible to use it to bypass censorship in Turkey, Saudi Arabia, and Iraq.
Along with this, you can bypass censorship imposed by schools, the workplace and colleges using the servers.

With ExpressVPN being able to bypass censorship in even the strictest of countries, China, it is the winner in this round of our comparison ExpressVPN vs SaferVPN.
---
Security: Which One Is the Safest?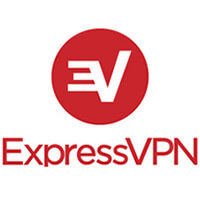 Is ExpressVPN a secure service? That is the next thing most people want to know, so let's find out.
It has its base in the British Virgin Islands. This is great news as the country is not part of the intelligence agencies and therefore does not have to share data if asked.
It also means that it doesn't have to follow the data retention rules of the United States or the DRD laws of the EU. It does have a solid no-log policy in place and only collects the bare minimum of data to help resolve any technical issues that occur.
Moreover, it does not log IP addresses or how customers use the service.
The provider offers AES-256 bit encryption along with the OpenVPN protocol. This keeps your online activity and personal details away from hackers.
Protocols include OpenVPN, PPTP, SSTP, and L2TP/IPSec. Finally, for additional security, DNS leak protection is included to stop the internet if the server connection drops.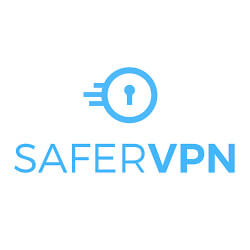 Now, let's take a look at what security measures are on offer and where it is located.
The company is located in Israel, which should send out warning bells because Israel is among the countries that help the 5 Eyes intelligence agency. This means you should be wary from the start. However, it doesn't mean that it is all bad news.
It does seem to have a no-log policy and it does state that SaferVPN does not collect data of users or share data with anyone.  It does collect connection logs, however, so keep this in mind.
AES 256-bit encryption and OpenVPN are offered, which is the most secure form available. So, your personal information is safe.
IKEv2, PPTP and L2TP/IPSec are also here. DNS leak protection is included in plans for additional security to ensure the ISP cannot find your true location if the connection stops.

While the security round of ExpressVPN VS SaferVPN has been a close-fought battle, in the end, the former does take the round thanks to a solid no-log policy that has been independently audited.
---
Servers and Countries Coverage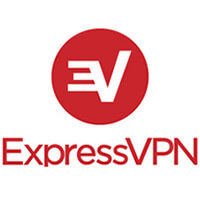 A huge range of countries along with many thousands of servers around the globe are covered, all of which are blazing-fast.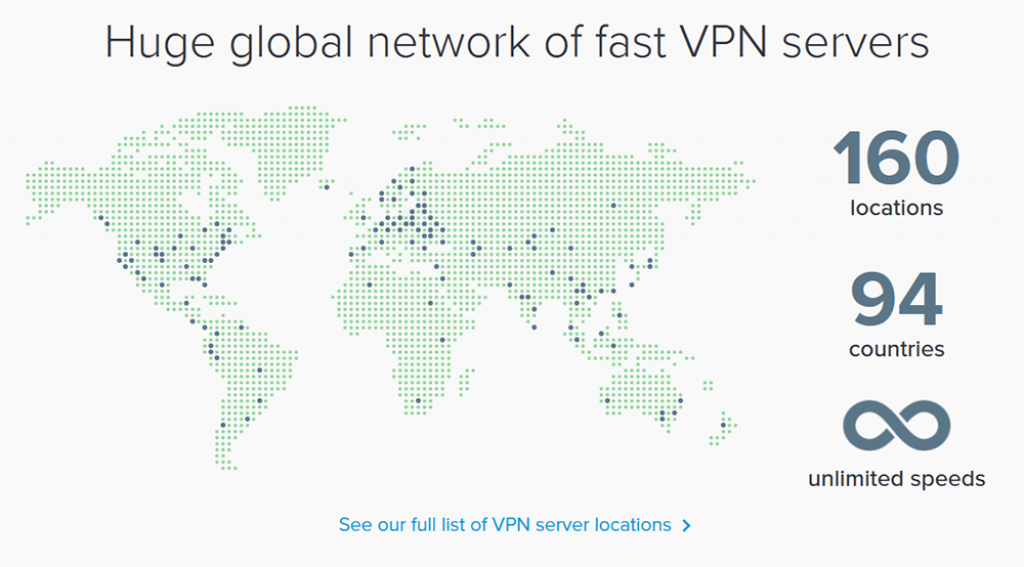 It has servers in more than 94 worldwide countries and 160 server locations.
Along with servers offered in the US, UK, and Canada, it supports South America, Africa, Turkey, Vietnam, plus many more.
With so many servers offered in so many countries, there is sure to be one in or close to your location.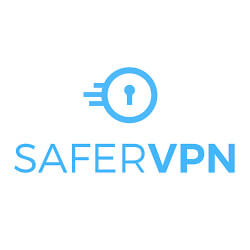 The provider does not offer as many servers or cover as large a part of the world as its competitor, ExpressVPN. In fact, it is a very small network.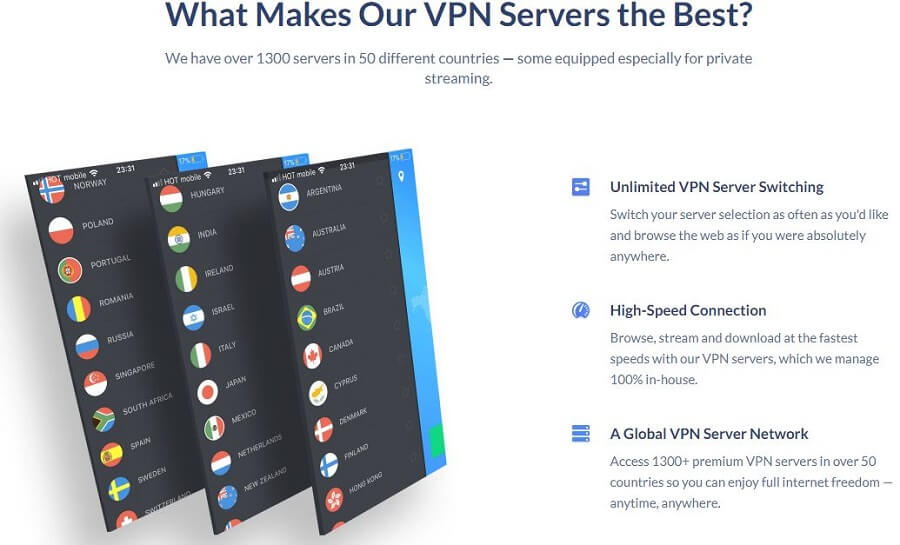 It only offers around 1,300 servers, which are spread out in just 50 countries worldwide.
It does offer servers in the United Kingdom, United States, Canada, Australia, Europe, South America among others.
There are specialist servers available for streaming. However, the choice is not overly impressive. With few choices of servers and not all parts of the globe covered, you could struggle by choosing SaferVPN.

ExpressVPN comes out well ahead in this round as it offers thousands of servers spread out globally, something which its competitor, SaferVPN, cannot match.
---
Client Support: Which One Is the Best?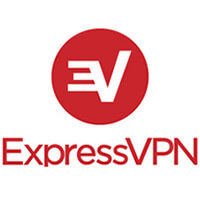 If something goes wrong and you need help, is the provider there to offer that help?
Actually, it does and it offers it in a variety of different ways. First, there is live chat and this is available 24/7. What's more, you generally don't have to wait more than a few seconds for someone to begin chatting.
Other options include contact forms and email, which are obviously not as fast as live chat.
The provider also offers a huge range of tutorials and FAQs on the website. This includes troubleshooting guides and videos. Without a doubt, the customer service is superb and doesn't disappoint.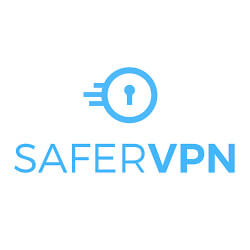 So, what types of customer support does SaferVPN offer, if any?
Actually, it is pretty impressive for support offering a few options. The best option for getting help is the live chat which is available 24/7, so you should not be left waiting for long to find a solution to your issue.
There is also a ticketing option, but don't expect to get a fast reply as you could be waiting 24 hours or more.
It also offers a page dedicated to help by way of FAQs and tutorials. There are plenty of easy-to-follow guides covering a range of topics. If you need help and support, it is not going to be far away thanks to a good choice.

Both providers offer a range of options for customer support but in the end, ExpressVPN comes out ahead in this round thanks to an outstanding level of support.
---
Pricing of ExpressVPN and SaferVPN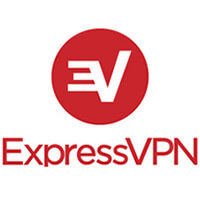 Now let's check out the pricing: a choice of three plans is on offer.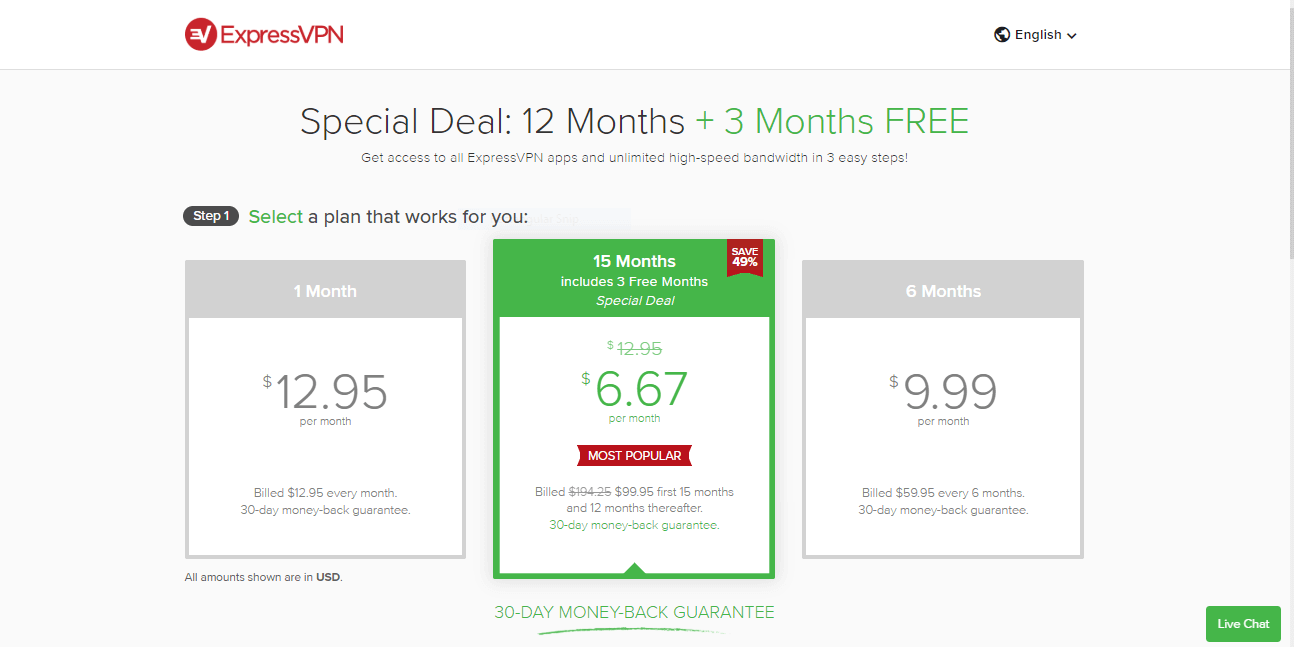 There is a monthly plan if you don't want to commit to a long-term plan and this is $12.95 per month. You can get a 6-month plan for the equivalent of $9.99 per month billed at $59.95.
However, the biggest savings of 49% are made when taking out the 12-month plan. This is the equivalent of $6.67 per month and is billed at $99.95 every year.
All plans come with an unconditional 30-day money-back guarantee.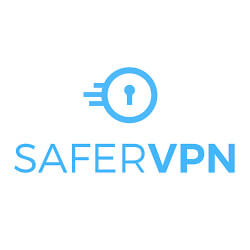 The provider offers a choice of three plans and again all come with the same features.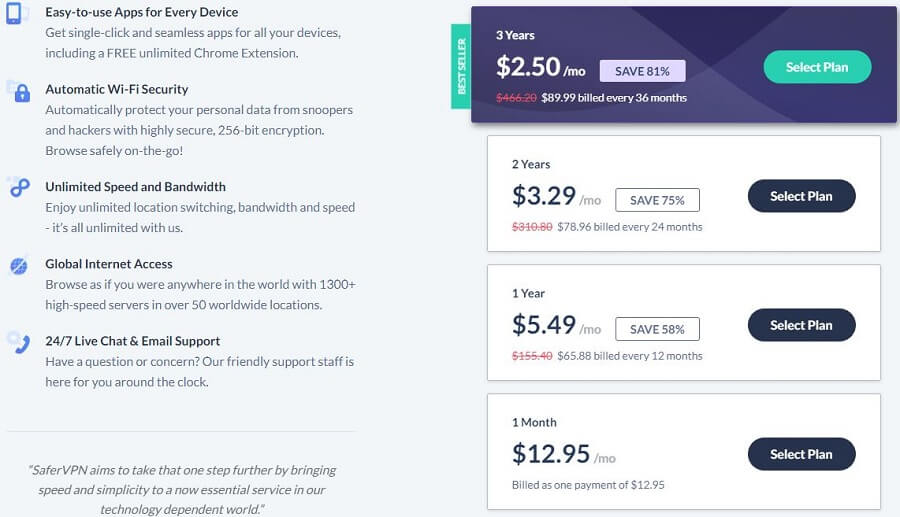 The 1-month plan is $12.95 per month and of course, this is payable on a month-to-month basis.
A 1-year plan is available for the equivalent of $5.49 per month, billed at $65.88. Finally, there is a 3-year plan for the equivalent of $2.50 per month and this is billed every three years at $89.99 every 36 months, savings you 81%.
You have nothing to lose as a 30-day money-back guarantee is offered on all plans.

In the ExpressVPN or SaferVPN pricing round, the latter wins with lower-priced plans.
---
Conclusion: ExpressVPN Wins Against SaferVPN
With ExpressVPN taking every round but the pricing round, it is the clear winner in this battle and comparison of the best.
The provider simply cannot be beaten in regards to the number of servers offered and countries covered, plus blazing-fast speeds. It is perfect for overcoming censorship and streaming any content in HD.
Plus, it offers military-grade encryption for security and 100% anonymity while browsing the Internet.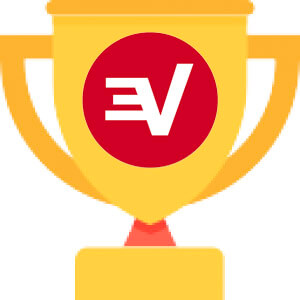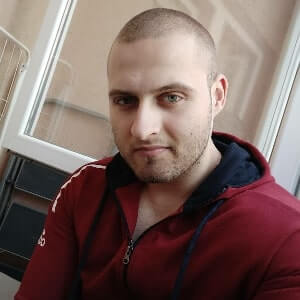 A professional writer with a Master's degree in Mechanical Engineering. Since his youngest age, he loves everything related to internet, technology, fitness, games, and dogs! He joined our team in order to bring his deep knowledge in security services, among which VPN is of course a key component.