Two choices of very popular VPN providers are going head to head in a battle where only one can come out victorious. Will it be CyberGhost or Hotspot Shield that has the glory? Both are popular with a large number of subscribers and both offer plenty of superb features. It can be incredibly difficult choosing a VPN, as there are many factors to be taken into account.
No worries, as we have looked into just about everything you could need or want from a provider and pitted the two against each other. By the time you have read this side-by-side comparison, you will have no doubt which to choose if you are comparing the two.
The Applications and Ease of Use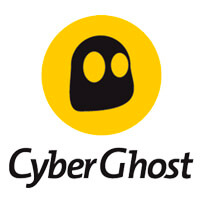 So let's take a look at the devices supported and apps offered by CyberGhost in this first round.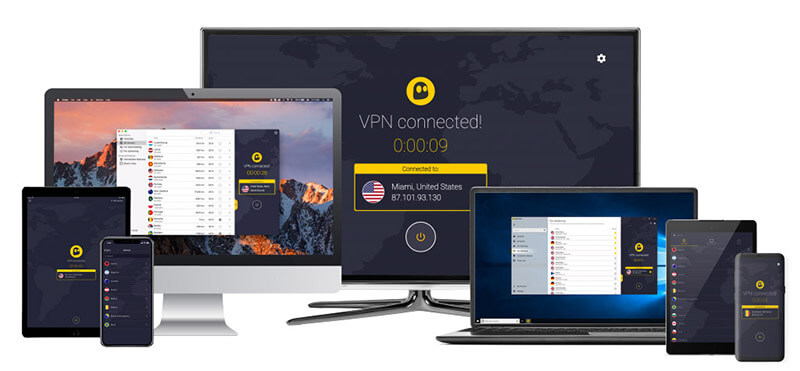 The provider offers support for a huge range of devices. In fact, thanks to having support for OpenVPN, it covers any devices compatible with the software.
Apps that are easy to install for devices such as Windows PC, macOS, iOS, Android, and FireOS. Chrome and Firefox web browsers are also covered.
With one plan, you can cover up to 7 devices at the same time, which is enough for all the family to enjoy protection. As you can see, everything is perfect in regards to that aspect!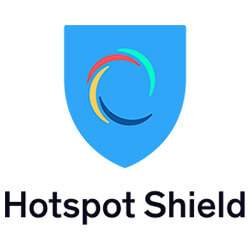 Now, let's turn our attention to the devices covered by Hotspot Shield to see what it offers.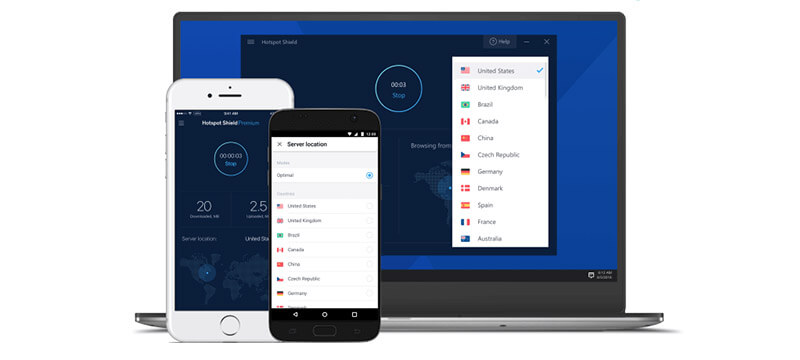 The provider offers apps for a range of devices and again they are easy to install and use. Devices covered this way include Windows, macOS, Android, and iOS.
The Android version can be downloaded from the Apple App Store and the Android version from the Google PlayStore. There is also support for the Chrome web browser. But nothing on Firefox
If you are using the paid version of Hotspot Shield, you can use the plan on up to five devices at the same time. If you want to find our full test thoughts about the provider, check it out.

CyberGhost comes out ahead in the first round of its duel against Hotspot Shield as the provider supports routers and its competitor does not.
---
CyberGhost or Hotspot Shield: Which One Is the Fastest?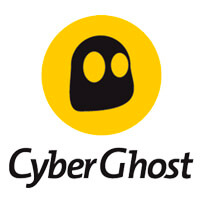 A VPN needs to offer fast speeds as people use it for unblocking and streaming in HD and downloading, so is this one fast enough?
Without VPN (we were located in London) :

EU Server (Paris) :


US Server (New York) :

Asia Server (Hong Kong) :


We were pleased with the speeds during our tests as they showed good results when connecting to different servers, even distant ones.
The speed you get is going to depend on several factors, these include the chosen server, the users connected to that server, and your typical speed without using a VPN.
We found CyberGhost offers speeds good enough for streaming in HD and downloading. Plus, the servers are very stable.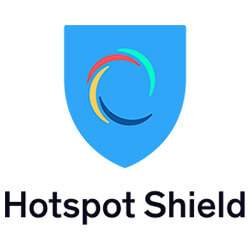 Next, we moved our attention to Hotspot Shield to determine just how fast the server speeds are, and here are the results.
Without VPN (we were located in London) :

EU Server (Paris) :

US Server (New York) :
Asia Server (Hong Kong) :


We were pleased with the speeds offered when testing several servers. Generally, speed is affected by the distance to the server but this was not the case.
Hotspot Shield servers are also consistent and during testing, we did not have issues with stability. All servers we connected to remained connected.
We also didn't find any issues with uptime and the provider states this as being 99.9%, with the only downtime being for maintenance.

This round is a closely fought one but in the end, we think CyberGhost just takes the lead for speed, so we choose it as the winner in the speed round of CyberGhost or Hotspot Shield.
---
Streaming: Which One Should You Choose?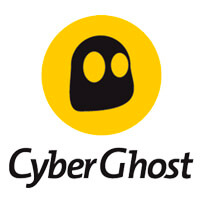 One of the toughest streaming services to get around is Netflix so first let's take a look at whether you can unblock it using CyberGhost.
We didn't have any issues connecting to US Netflix from our location by choosing servers from the US. We also tried connecting to UK servers to access BBC iPlayer and it worked like a charm.
Then, we moved on to other streaming services, these included Sky, HBO, Amazon Prime, and more. So, we can safely say that the provider excels in regards to unblocking streaming services.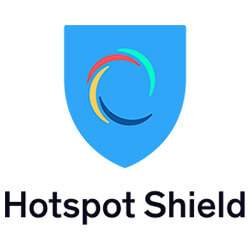 It was then time to see what Hotspot Shield had to offer when going up against Netflix and other streaming services.
Sad to say Hotspot Shield doesn't have what it takes, as we could not access Netflix in the US, UK, or Canada.
We then turned our attention to BBC iPlayer. Again, this was a washout, failing to connect.
So, does it do better with other streaming services? The provider failed again when trying to connect to HBO, Amazon Prime, and YouTube. However, it was better news with Hulu as we managed to connect and stream on it from outside the US.

In the streaming round of CyberGhost vs Hotspot Shield, there is one clear winner, CyberGhost. The provider unblocks Netflix, Amazon Prime, and BBC iPlayer with ease – and even more.
---
Torrenting: CyberGhost or Hotspot Shield?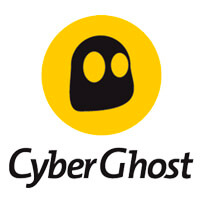 The Romanian-provider does support torrenting and they are proudly bragging about it on their website, saying that you can torrent anonymously.
The provider makes it easy to connect to servers based on specific uses, including torrenting. Just click on the Torrent Anonymously button using the Windows app.
This is the best way to use a server for torrenting with the provider as not all servers support P2P file sharing. CyberGhost also offers a Kill Switch to stop traffic if the server happens to disconnect.
To conclude, it is a great choice to get around the DMCA notices you get without using a VPN.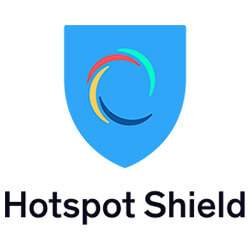 Hotspot Shield also offers support for torrenting, as do most Virtual Private Network providers, but they don't brag about it.
Bear in mind that the company is located inside the USA, so it is a part of the intelligence-sharing agencies known to spy on torrent users.
If you look at the help pages, you will find a comprehensive guide into how to remain anonymous and torrent using Hotspot Shield.
For added security, the provider has also included a Kill Switch to stop traffic. Again, the provider could be a suitable option for ensuring the ISP doesn't know what you do online.
But it's clearly not the best in that matter.

The torrenting battle between CyberGhost and Hotspot Shield is a close one but in the end, CyberGhost wins, as it provides a one-button solution to servers that support torrenting. And of course, a very friendly jurisdiction.
---
Bypassing Censorship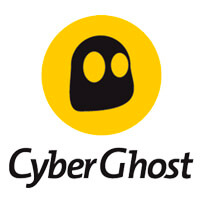 In this round, we will look at whether CyberGhost can bypass censorship.
China is notorious for strict censorship laws and CyberGhost is one of the many providers that cannot get past the Great Firewall.
The same applies to other strict censorship countries, but the provider continually works to update the service and servers. So, maybe one day, you will be able to use it in that regard.
With this being said, you can use CyberGhost to bypass censorship closer to home in schools, colleges, and the workplace without any issues.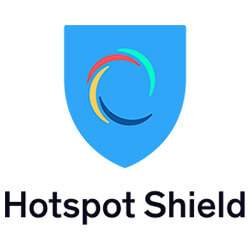 If you want a VPN to overcome censorship in China Hotspot Shield is NOT the best solution.
The provider is honest and opens stating that it does not work in high censorship countries and this includes China.
Other countries where the service does not work include Oman, Saudi Arabia, UAE, Turkey, Pakistan, and Iran.
But, the service can be used to bypass censorship in the workplace, schools and colleges very easily.

As neither of the providers is able to bypass censorship in China and other countries where censorship is high, we will call this a draw.
---
Security: Which One Is the Safest?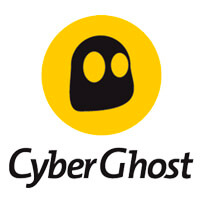 CyberGhost is located in Romania, which is a good country for VPNs, as it doesn't fall under the intelligence agencies that share information.
This means that the provider does not have to share any information. Not that it has any to share since it has a no-log policy in place.
The policy states that no user behavior is collected, nor communication or websites visited.
AES-256 encryption is offered and OpenVPN protocol is used on all but iOS, which is the most secure of all the protocols.
For additional security, CyberGhost offers DNS leak protection, which works well. Plus, there's a WireGuard protocol for Linux and iOS.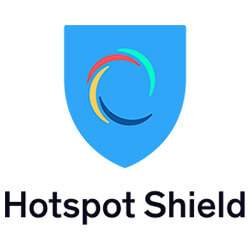 Hotspot Shield is located in the USA which does give us some cause for concern, as it is under the eye of the intelligence-sharing agencies.
This may mean that, if asked, it would have to share information. The provider does have a no-log policy but they do collect some information.
Information collected includes the OS version, what browser you use, mobile network information, and more.
Hotspot Shield has AES 256-bit encryption and uses a protocol of its own called Catapult Hydra.
Additional security measures include DNS leak and IPv6 leak protection.

Thanks to CyberGhost being outside of the intelligence agencies' watchful eye, it comes out ahead in this round versus Hotspot Shield.
---
Servers and Countries coverage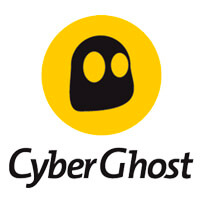 The provider brags it has more than 6,700 servers, which constantly changes, and covers a huge part of the world.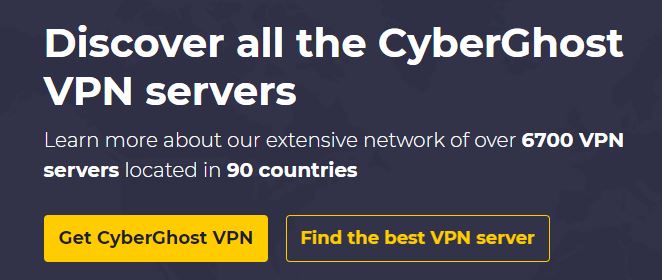 It supports more than 100 server locations and around 90 countries worldwide, which is a huge amount.
Locations of servers include Kenya, South Africa, the UK, the USA, and plenty more.
CyberGhost does offer specialized servers for such as streaming and torrenting, which means finding the perfect server is easy.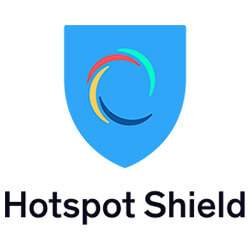 Hotspot Shield doesn't fare as well as its competitor in regards to the number of servers offered and countries supported.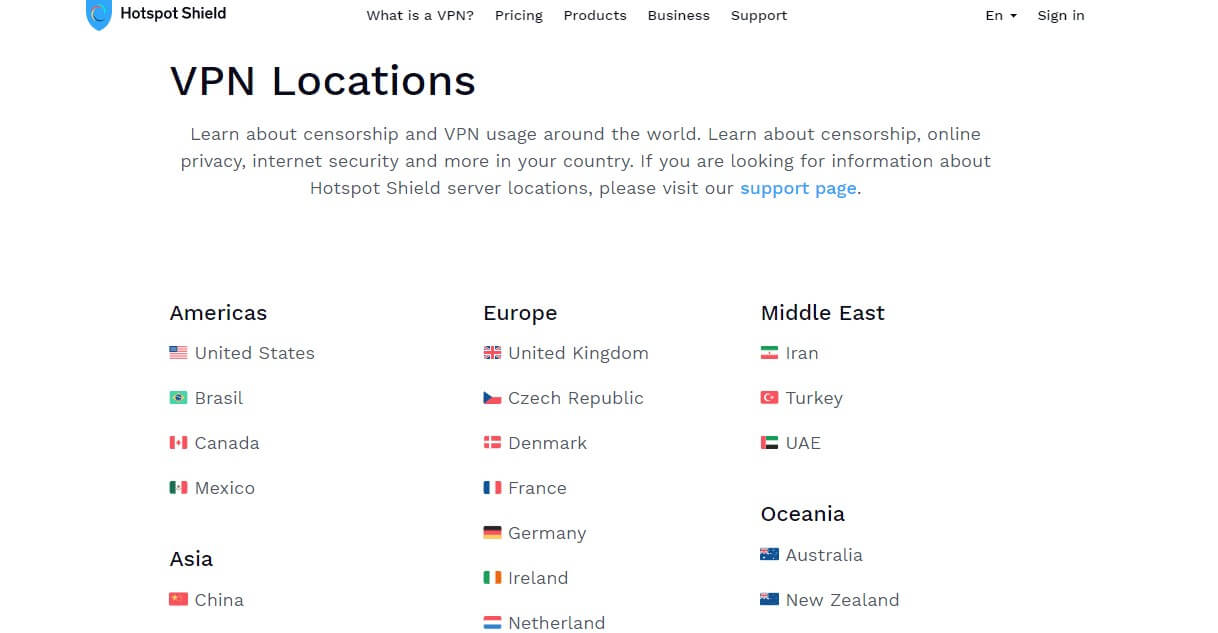 The provider has servers in only 25 countries, which is a huge let-down compared to other providers.
Servers cover the UK, USA, Oceania, Asia, and the Middle East. Brazil is the only country with servers in South America and Africa is not covered AT ALL. Also, note that servers are optimized for secure browsing using the fastest routing possible, so you should not have issues streaming.
We wrote "should" as it is not always the case – unfortunately.

CyberGhost offers users thousands of servers spread out all over the globe and specialist servers for torrenting and streaming. Therefore, in this round of its duel against Hotspot Shield, it wins.
---
Client Support: Which One Is the Best?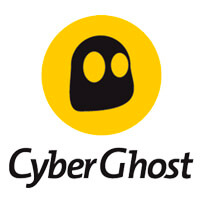 If something happens and you need help, what kind of support does CyberGhost offer?
Actually, you are in good hands with the provider as it offers a huge range of options for customer support.
By far the fastest way to obtain help is using the live chat feature, which is available 24/7. You should have to wait no longer than just a few minutes using this feature.
Other choices include articles, tutorials, guides, and FAQ, where you can obtain help on a wide range of topics.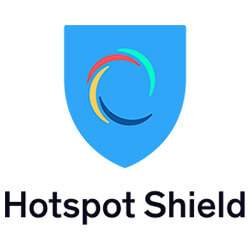 Now, onto the options of customer support open to you if you choose Hotspot Shield as your VPN provider.
The provider doesn't offer as many options as its competitor, and in fact, there are just two main ones.
The first is the ticket system, which can take a while before help is received. The second is the live chat. As you can imagine, live chat is the quickest way to go but still much slower than its competitor.
Also on offer is a knowledge base. This is home to FAQs, guides, installation guides, and step-by-step instructions.

As CyberGhost offers a huge range of options for help, the provider is slightly ahead and so it takes this round in this battle versus Hotspot Shield.
---
Pricing of CyberGhost and Hotspot Shield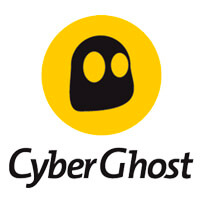 The last round is the pricing round so let's take a look at the plans offered by CyberGhost.

The best value for money is the three-year plan costing the equivalent of $2.75 per month. Paid every three years at $99. A two-year plan is offered at the equivalent of $3.69 per month, billed every two-year at $88.56.
Finally, there is a monthly plan, the most expensive option, for $12.99 per month.
All plans are offered with a 45-day money-back guarantee (except the 1-month subscription).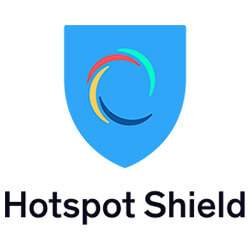 So how do the plans of Hotspot Shield compare to those of its competitor? Let's check them out.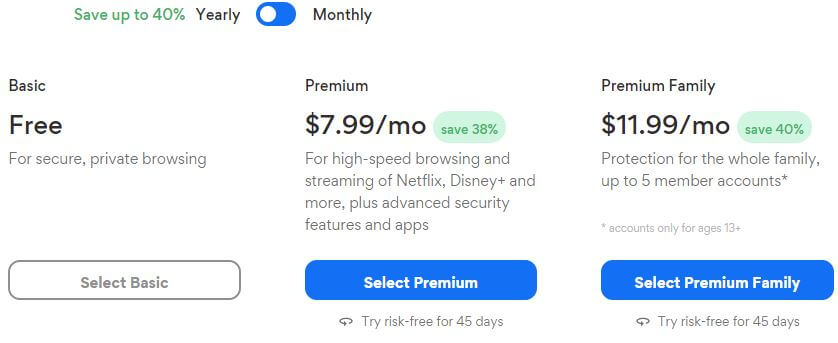 As we can see, Hotspot Shield offers a free plan that is very popular. However, the paid plans are here, as well. For instance, we have a Premium plan at $7.99 a month, or if you want, a Premium Family plan at $11.99 a month.
Needless to say, Hotspot Shield is indeed very expensive.
It is worth noting that all plans come with the same features.

In this final round of CyberGhost vs Hotspot Shield, the first one named is the winner as its one-year AND three-year plans are cheaper than the one offered by its competitor.
---
Conclusion: CyberGhost Wins Against Hotspot Shield
So, we have now come to the end of the battle between CyberGhost and Hotspot Shield – which provider comes out on top?
CyberGhost is the ultimate winner as it took wins in eight rounds. Hotspot Shield managed a draw in one round but did not win any, even though it offers a free version.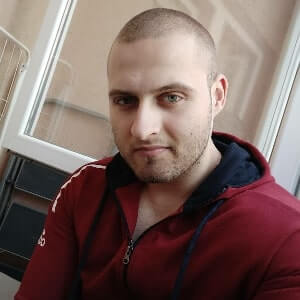 A professional writer with a Master's degree in Mechanical Engineering. Since his youngest age, he loves everything related to internet, technology, fitness, games, and dogs! He joined our team in order to bring his deep knowledge in security services, among which VPN is of course a key component.