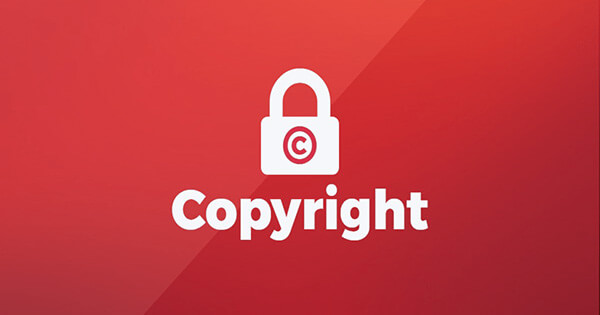 If you are located in the United States and you like to use torrent sites to download music, movies, and TV series, you are at risk of a DMCA notice. If you have never used a torrent client before, you might be wondering what we are talking about. Here we aim to clear up all aspects of a DMCA notice and how to avoid DMCA notices when torrenting.
We have also found you some of the best VPNs for torrenting and aim to explain what the notice is and what you should do about it. Along with this, we will show you step by step how to avoid DMCA notices in the future.
What Is a DMCA Notice?
DMCA is the Digital Millennium Copyright Act. It is a law in the United States put into place in 1998. Your ISP sends out the notice as they have eyes on everything you do online.
You may receive a single notice, or, if you are continually downloading torrents, you might receive several notices.
The law does not affect internet users who just use the service to browse the internet, stream content, or check emails. However, it can apply to anyone who downloads online content and more so when torrenting.
While there are many legitimate reasons why you might use torrent sites, if you do so and download copyrighted content, you are breaking the law. You are also at risk of receiving a Digital Millennium Copyright Act Notice.
Of course, if you download torrents but you are downloading freeware, this is perfectly legal and you will not be at risk of receiving notices.
What Is Included in a DMCA Notice?
The DMCA notice will usually include the following:
Any material you have downloaded illegally online
The company or individual's name that owns the material
Date and the time you downloaded the content
The IP address of the device you used to download
The section accused of violating. This is usually the Copyright Act, Title 17, United States Code Section 106(3).
It can be frightening to receive such a notice and you might wonder what to do about it. Well, the first thing is to stop downloading illegal content. The second is if you want to continue to torrent, to learn how to avoid DMCA notices when torrenting.
Use ExpressVPN to avoid troubles >
Am I Being Charged With Something?
Upon receiving their first notice, many people get into a state of panic. However, at this stage of receiving notice, it is important to bear in mind that you are not being charged with anything.
In most cases, it is simply the ISP warning you and showing that they know what you are doing online.
Therefore, no further action is taken against you, more so if this is the first time you have received a DMCA notice. However, repeat offenders can receive fines and/or be taken to court.
How Does Your ISP Know You Are Torrenting?
Often, the first question on the lips of someone given notice is how the ISP knows what they do online. This is, of course, a very good question.
However, it can easily be explained, there is nothing mysterious about it. They are not standing over your shoulder looking or spying on you through a telescopic lens or camera.
Quite simply, the ISP knows when you torrent and download something illegal as they know your IP address. Not only do they know that you downloaded illegally, but they also know what you download.
They also know the time you downloaded and more. Yes, it is as though they were standing by your side watching your every movement but not in a physical form.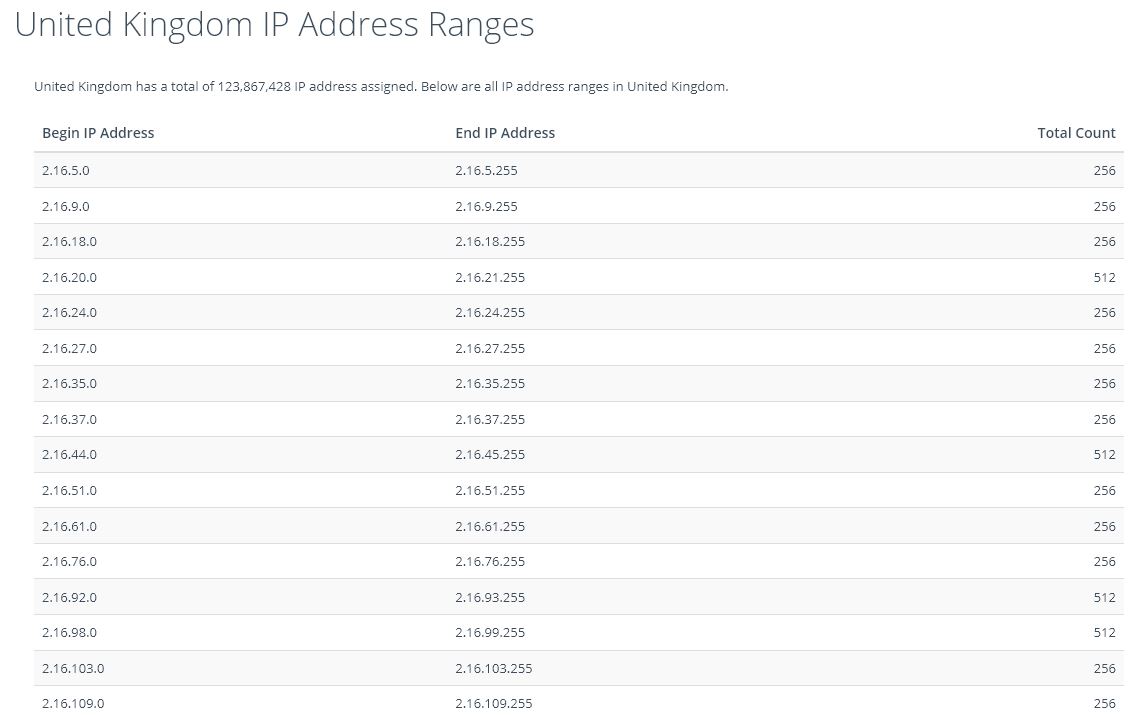 Each device has its unique IP address and all countries have a range of IP addresses. This means that the internet service provider can trace the IP address to your device and country.
When the ISP sends out a notice, they will state your IP address on the notice.
This brings us to the question of how to avoid DMCA notices when torrenting. Providing of course, that you want to continue downloading using torrents, which is not something that we advocate.
However, if you sign up with a VPN, you can torrent without the risk of your ISP finding out.
How Does a VPN Help?
To understand how a VPN can help, the first thing you need to know is what is a VPN and how does it work.
A VPN is a Virtual Private Network. You can take a plan out with a provider by paying month to month or paying upfront.
You can use this kind of application for many reasons, including streaming, overcoming geo-restrictions, and remaining anonymous. The latter is the most important part regarding torrenting.
You get a notice, as the ISP knows your IP address. Change your IP address and you remain anonymous. Not even your ISP will know what you are doing online.
Change your IP address with ExpressVPN now >
How to Avoid DMCA Notices Using a VPN?
To learn how to avoid DMCA notices when torrenting, you can follow the steps below.
Step one – Sign Up With a Provider
The first step is to choose and sign up with a Virtual Private Network provider. In this example, we chose ExpressVPN, for numerous reasons.
The cheapest plan with the provider is a one-year plan with three free months of use, making a total of 15 months. By paying upfront, you save 49%, compared to paying monthly.
Step two – Choose and Install Apps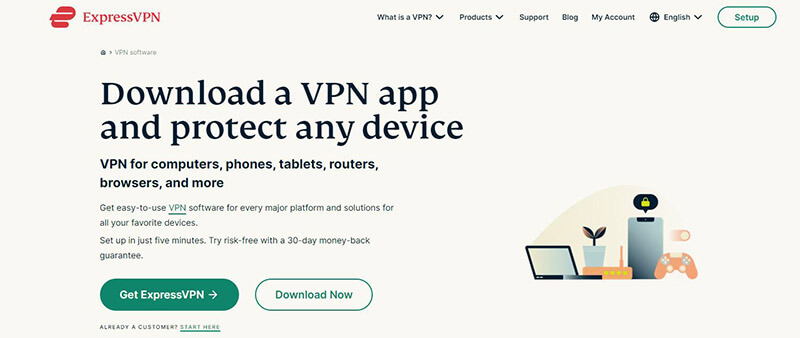 Next, go to the downloads page and choose any apps that you want to install on devices you use torrent clients on.
Providers support a wide range of devices and there is no limit to the number of apps you can install. So just install the app and go on to the next step.
Step three – Launch the App on Your Device
Launch the app on the device you want to learn how to avoid DMCA notices when torrenting on and a dashboard will appear once you have signed in. For our example, this is the dashboard of ExpressVPN.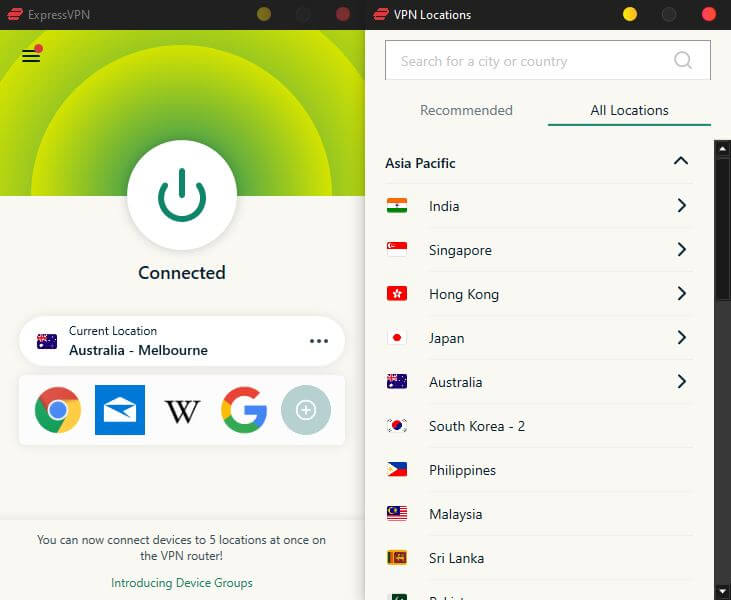 Choose any server from the drop-down list or take the one recommended by the provider. Choosing a server close to your actual location often leads to the fastest speed. Connect to the server and your IP address is masked.
You now have one from whatever server you connected to and you will remain anonymous online.
5 VPNs We Recommend for Torrenting
There are a couple of things to consider when choosing a VPN provider when torrenting. First, you need to choose one that supports P2P sharing. Secondly, you should pick a VPN that does not keep any logs.
This way, no one can ask the provider to share information about what you do online.
Now let's take a look at the top five Virtual Private Network providers we recommend for avoiding DMCA notices when torrenting.
1.     ExpressVPN

We have put ExpressVPN in the first place, as there is a lot to like about this premium provider.
ExpressVPN offers plans backed up by 3,000 servers located in 94 countries around the world. This means there is no shortage of servers to choose from, whether you want to connect to a server close to you or halfway around the world.
Connecting to a server means you take on an IP address from that country so you can download and browse anonymously.
Servers are blazing-fast with unlimited bandwidth. This is a benefit when downloading because the faster the servers the faster the download speed. Unlimited bandwidth also means your download will not reach halfway, then come to a stop as you have used all your bandwidth.
ExpressVPN is also a great choice of provider for anyone who wants to overcome geo-restrictions and access US Netflix and more. ExpressVPN has a no-logs policy, which means that, even if asked, they cannot pass on any information.
The provider includes military-grade encryption in all plans. This helps to make sure that your personal information remains safely encrypted until reaching its destination.
Enjoy fast Torrenting speeds with ExpressVPN now >
2.     NordVPN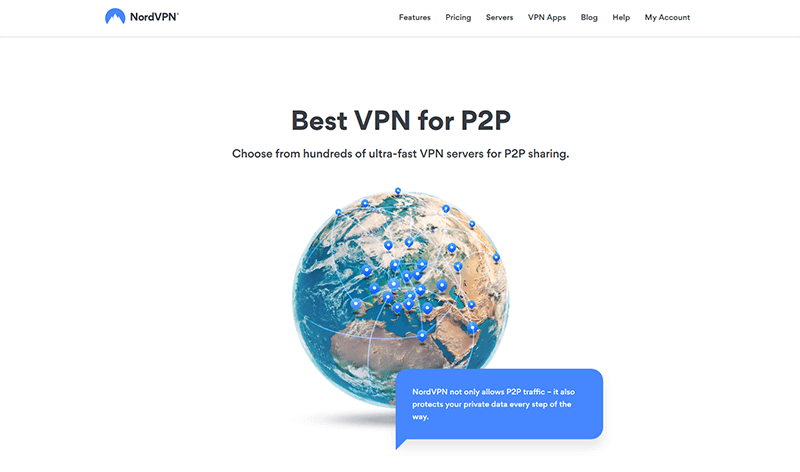 NordVPN is also a good choice of provider when wondering how to avoid DMCA notices when torrenting. The provider has 5,200+ fast servers perfect for downloading and streaming.
One of the stand-out features providing extra protection is called Double VPN. With a double VPN, users connect to two servers, which, of course, doubles the encryption.
First, you take an IP address from the first server and data is encrypted, then you go through a second server, and your information is encrypted once more.
Encryption is military-grade. This means that hackers, the government, and anyone else, including your ISP, cannot read it.
NordVPN also offers an additional security feature, which they call CyberSec. It helps to stop malware in its tracks before it reaches your device, along with blocking ads and malicious sites.
With a strict no-logging policy, DNS leak protection, Onion over VPN, and automatic Kill Switch, NordVPN is a worthy contender to avoid DMCA notices.
Stay safe when Torrenting with NordVPN now >
3.     CyberGhost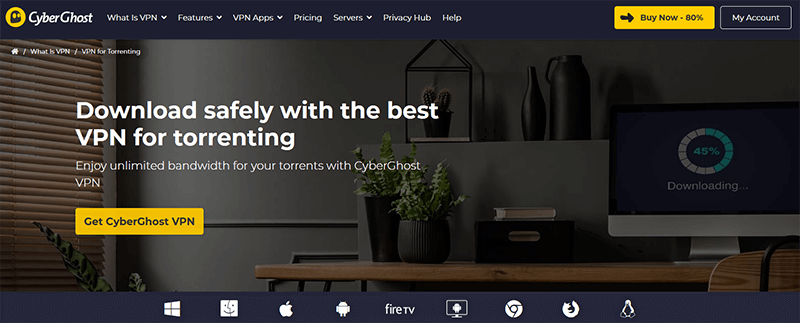 CyberGhost is another provider you might consider as the answer to how to avoid DMCA notices when torrenting. The provider not only has 7,400+ servers but it also offers No Spy servers. CyberGhost offers supreme data protection through independently operated servers.
The provider built servers to isolate them from third parties. Servers are located in Romania and feature 256-encryption. As they are located in Romania, there is no data gathering, allowing the VPN to maintain a zero-log policy.
Being operated independently, the servers offer the highest security with minimal risk of interference from external sources.
CyberGhost also offers servers dedicated to torrenting, which come with a Kill Switch to disconnect the internet automatically if the VPN connection is lost.
When masking your IP address with CyberGhost, your ISP can't track your online activity and discover that you are torrenting. This is great for downloading any kind of content from torrent sites – yes, even the copyrighted ones, which we do NOT encourage and condone!!!
Get a CyberGhost plan with dedicated servers for Torrenting>
4.     Surfshark

Surfshark supports torrenting, offering 3,200 servers in 65 countries so that you can hide your IP address. The plans work great alongside many of the most used P2P clients.
This makes it a good choice when you want to avoid DMCA notices when torrenting. Surfshark offers zero throttling and some of the highest bandwidth speeds out there for fast downloads.
You can use your favorite torrent client knowing that your ISP is not going to know what you do online. You can also enjoy many other benefits offered by the provider. These include overcoming geo-restrictions and gaining access to Netflix, Amazon Prime Video, and BBC iPlayer in any country.
The provider offers super-fast servers with a Kill Switch for automatic disconnection if the server loses the connection. In addition, Surfshark has a strict no-logging policy.
Torrent with Surfshark with zero throttling>
5.     IPVanish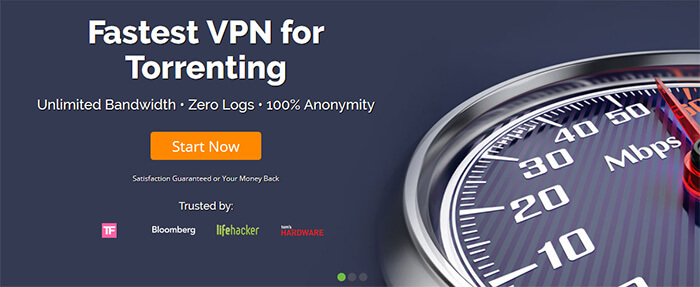 IPVanish offers its users fast speeds, thousands of servers, and freedom to do what they want online without prying eyes watching.
Simply connect to any of the servers located in any of the countries worldwide and your IP address is masked. IPVanish has a strict no-logging policy ensuring what you do online remains your business.
The provider offers plenty of features and benefits. This includes overcoming censorship and of course, safely downloading your favorite content. IPVanish takes pride in its fast servers, and as of now, there are 1,900+ of them in 75 locations.
IPVanish supports 256-bit AES encryption, unlimited bandwidth, unlimited server switching, and various protocols, including OpenVPN and WireGuard.
Torrent in safety with no logging from IPVanish now >
In Summary
We have shown you how your internet service provider spies on you and knows what you are downloading. We also showed you how you can avoid DMCA notices and which are the best providers out there.
Therefore, the answer to how to avoid DMCA notices when torrenting is to sign up with one of the reputable VPN providers on our list.
Choose a Virtual Private Network provider that supports P2P sharing, one that does not log, and choose a fast VPN for fast download speeds. All of the providers we have recommended offer all of these features, and more.
FAQ
❓ What is DMCA?
The Digital Millennium Copyright Act (DMCA) is an American law. The purpose of this text is to provide a means of fighting copyright infringements. It aims to establish intellectual property legislation adapted to the digital age.
Among the provisions contained in the text, there is the possibility of explicitly prohibiting the circumvention of technologies used to protect documents subject to copyright.
Thus the law prohibits the misappropriation of copy protection but also, the distribution or the provision of processes that allow this diversion.
? Should  I be worried about a copyright infringement notice?
If you have downloaded P2P files protected by copyright without the authorization of the copyright holder, then yes, you risk sanctions in many countries (including the USA).
? Is a VPN the best way to avoid DMCA?
Yes, VPN is the best way right now to avoid receiving a DMCA notification. It will hide your real IP address and encrypt your Internet traffic, making you invisible to the authorities. However, be sure to equip yourself with a quality VPN, as many are not capable of ensuring your confidentiality.
In this context, we recommend ExpressVPN, the best VPN for downloading torrents.
? Can I use a free VPN?
No, don't use a free VPN. Simply because they are unreliable, will restrict your Internet speed and will especially risk exposing you during P2P downloads. Really favor a paid VPN that offers a Kill Switch as well as a strict policy of not keeping logs.
Quentin is the co-founder of the-bestvpn.com. With several experiences as a System and Network Engineer, he is very knowledgeable when it comes to VPN, cybersecurity and the risks of using the Internet nowadays.