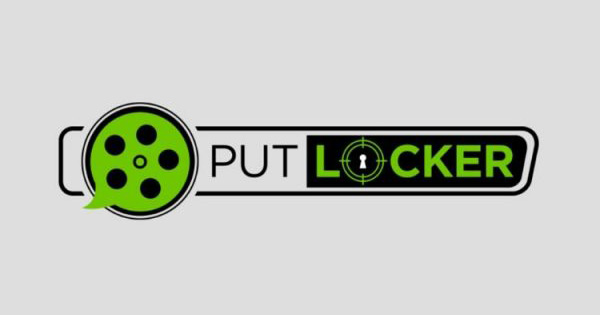 Free streaming sites are extremely popular due to their ease of use and freebies. With sites like Popcorn Time, Flixtor, and Putlocker, it's easy to get your hands on your favorite shows and movies. However, these sites are often geo-restricted and unavailable in certain countries. What to do if Putlocker isn't working anymore for you? Well, you can look for other options, and to save your time, we offer you exactly that – scroll down to find out more about our Putlocker alternatives.
Best Alternatives to Putlocker – 5 Picks That WORK in 2023
We're all about making your time as useful as possible, so we aren't going to waste it. Right of the bat, we're going to give you our 5 best Putlocker alternatives that work in 2023.
And if you're interested in reading more about staying safe while using them, we recommend staying with us until the end.
1. 123Movies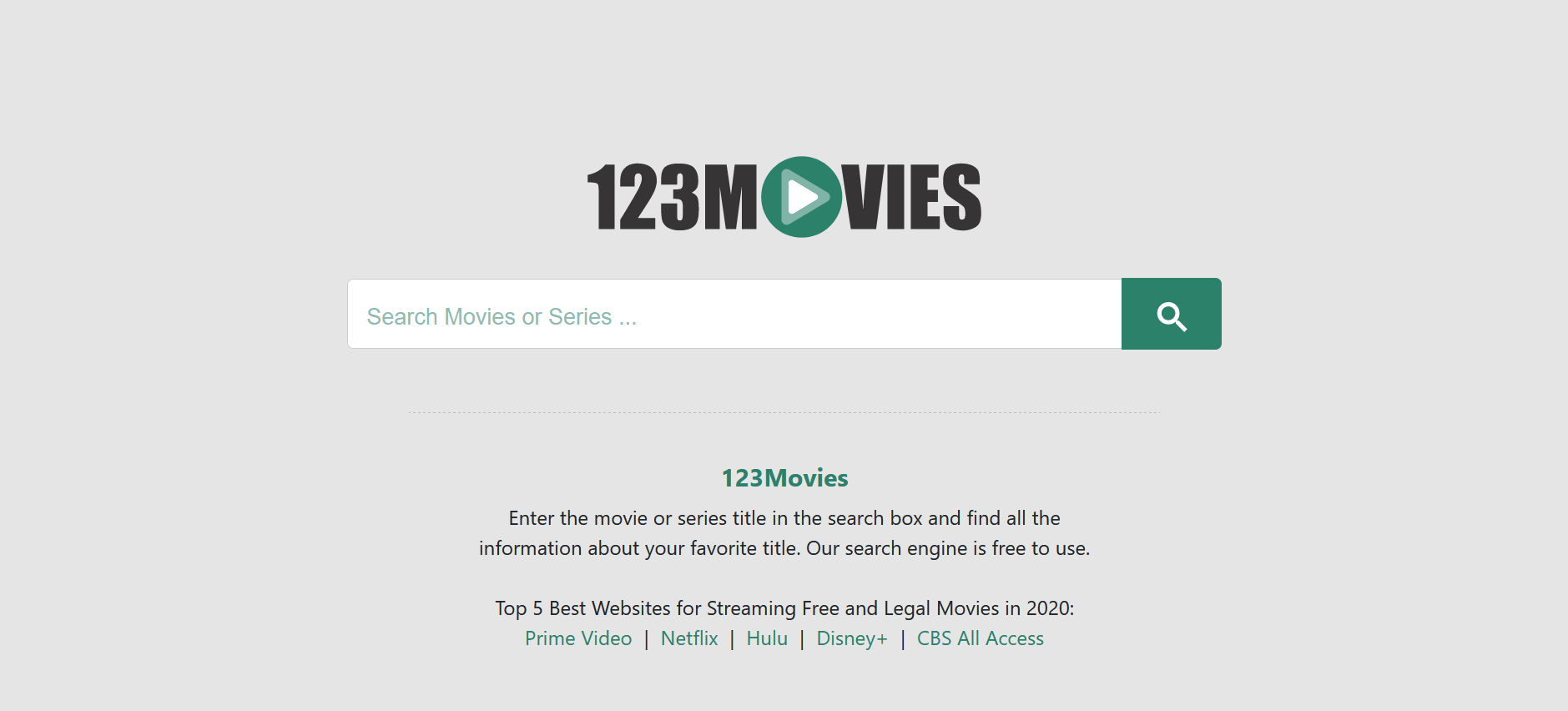 If you want an extensive library of movies and TV shows, look no further than 123Movies. This streaming site gained huge popularity in recent years because of its intuitiveness and the ability to watch your favorite content in high resolutions.
Its interface is very well organized, with all the movies and shows split into several categories. You can sort them out by the year, country, genre, and even Anime, which makes it great for cartoon junkies.
The main thing about this site is that it's mainly focused on movies and not TV shows. For some users, that might be a bit of a turn-off, but if you prefer movies, you'll enjoy the hell out of it. We like the addition of a search bar that lets you search for a specific movie or show you want.
Moreover, the site doesn't require registration. You just need to visit 123Movies, click on the content you want, and start watching. Sure, there are some ads here and there but that's to be expected from a free streaming website.
After all, you can just slap an ad-blocker extension over your browser and avoid them altogether.
2. SolarMovie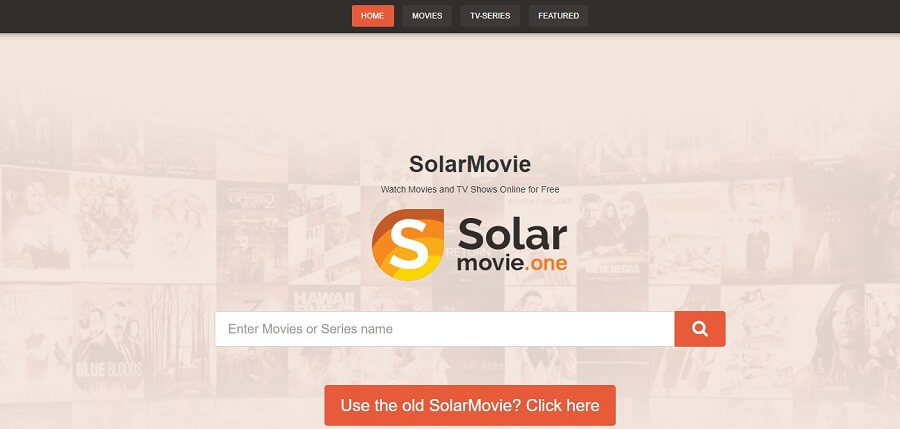 SolarMovie is another movie-oriented website that does a lot of things right. It has a very simple, minimalistic interface, that allows for easy navigation and finding the movie you want in seconds.
Despite its self-explanatory name, SolarMovie actually offers TV shows as well! You can filter them out via several categories, such as genres, country, and Top IMDB. Of course, you can choose to search for movies or TV shows, depending on your preference.
Speaking of searching, SolarMovie's search function is one of the best out there. It's accurate and will let you find the movie or show you want easily. Much like the previous option, it doesn't require registration to function. But, that comes with some downsides.
Users who aren't registered can't request the content they want to see. Also, you can't add favorite content to your list, making it impossible to personalize your feed. While its catalog isn't as compelling as 123Movies, you'll still find a lot of material.
Just be sure to register and unlock the website's full potential.
3. Watch Series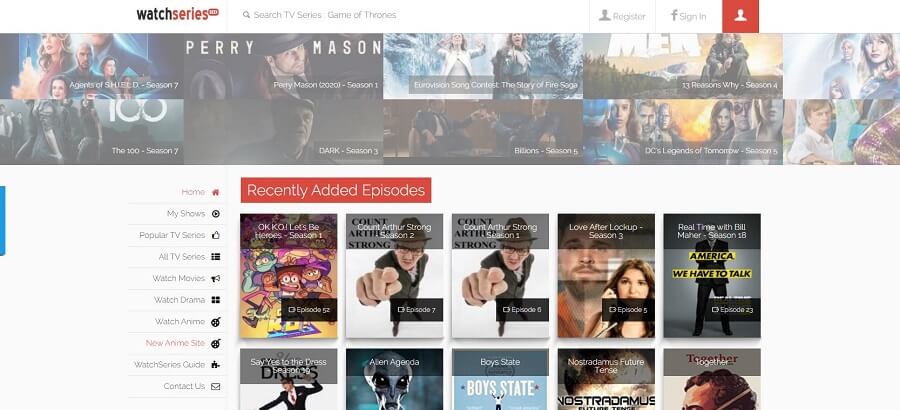 Tired of movies already? Then you'll like Watch Series, which brings a breath of fresh air among all the movie-focused websites. Its dark tones are great for taking care of your eyes but also pushing you through midnight binging marathons.
Sadly, no movies are available but the good thing is that there's no shortage of TV shows. You can take advantage of its great search function or do filtering by yourself. Watch Series lets you check out the newest episodes or TV networks, to make sure you find the show you want quickly.
The site doesn't require registration and that it offers pretty much all of the shows in HD resolution. But, a downside of this Putlocker alternative is that it doesn't host its shows. Instead, when you click on it, you're transferred to a third-party website, which isn't very safe.
Furthermore, the site is littered with ads, and without a doubt, they'll annoy the hell out of you! Luckily, a proper ad-blocker extension will get rid of them. Or you can use NordVPN's CyberSec to unblock the site and make the ads go bye-bye!
4. MoviesJoy
MoviesJoy has that simple interface that offers more than it meets the eye. At the top, a huge search bar resides, where you can type the name of the movie you want and access it in a matter of seconds.
Much like SolarMovie, MoviesJoy offers TV shows as well, which you can filter by genre, country, and IMDB ratings. You'll like that the website isn't abandoned and is constantly filled with new, fresh, and quality shows and movies.
Surprisingly, the site doesn't have many ads, and even without an ad-blocker, streaming will be uninterrupted for most of the time. MoviesJoy won't sport much international content but if you're into US cinematography, you're in for a treat.
With a simplistic interface and easy navigation, MoviesJoy will be a great site for those who want to go for a quick binge-watching session or enjoy movies without hassle.
5. Popcornflix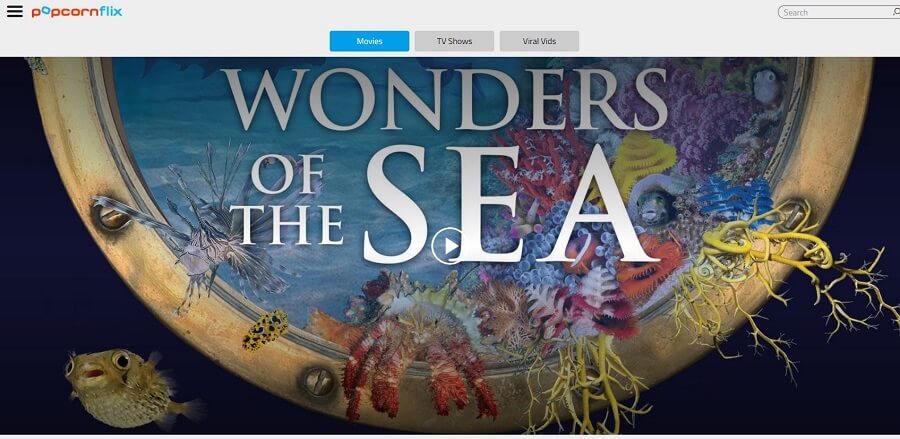 Popcornflix sounds like an unborn child of Popcorn Time and Netflix. But in reality, it's a bit different. Popcorn Time and Netflix offer both shows and movies, whereas, Popcornflix is focused on movies.
That's not a bad thing, right? Well, as long as the movie database is extensive, which is thankfully the case. The site's interface isn't minimalistic but it gets the job done. You can filter the movies by different genres and years, but also use the search function to search for the ones you like.
This great alternative to Putlocker offers older movies as well. If you're into cult classics, you'll love it, especially if you want to watch something with your dad to remind him of good old times. To make things better, Popcornflix isn't an ad minefield… or adfield?!
Some ads will pop up from time to time but it's nothing alarming. Mobile users will be happy to know that Popcornflix is perfectly optimized for both iOS and Android systems. This will grant you a great streaming experience on the fly!
Why You Should Use a VPN on Free Streaming Websites?
Free streaming websites and alternatives to Putlocker are great for fetching your favorite show or movie for free.
But, little do you know, they can be very dangerous if accessed without a VPN. Let's see why having a Virtual Private Network is obligatory for Putlocker alternatives.
Avoiding Legal Issues
Legal issues are unavoidable if you're streaming on these sites. If you haven't experienced them yet, it doesn't mean you won't. Due to government surveillance, your ISP is encouraged to monitor your online activities and report them to the government.
Free streaming is essentially violating copyright, which is, in some countries illegal. When the government finds out that you've violated copyright, it can take legal actions and force you to pay a hefty fine.
To hide your online activity from your ISP, simply connect to the VPN server and enjoy anonymous web browsing. It will obfuscate your IP address, making it impossible for anyone to track your browsing habits.
Bypassing Geo-Restrictions
Some of the websites from the list may not be available in your country. However, with the help of a VPN, you can unblock them. To do so, you need to connect to the server in another country and get a new IP address.
This will allow you to access geo-restricted websites freely, and enjoy your favorite shows and movies.
Avoiding ISP Throttling
ISP stands for Internet Service Provider, and yes, these are the guys that give you internet access. The same exact guys will sometimes slow down your internet speed if they notice that you're consuming large chunks of bandwidth.
When streaming, your ISP can intentionally slow down your connection, which will result in constant buffering and stuttering. The ISP can't impose any limits if it doesn't see you online, however.
You can achieve this effect by obfuscating your IP with a VPN and enjoy browsing the web to your heart's contempt.
Blocking Ads and Trackers
Last but not least, you want to stay away from annoying ads and trackers. They'll infest your browser with a hijack code, which allows them to follow your online activities and tailor the ads to your "needs."
Not every VPN can help you in this regard, but some of them will. CyberGhost has an ad and tracker-blocker and NordVPN has its version of it called CyberSec. With these functionalities, you'll be safe and secure when enjoying any Putlocker alternative.
Best VPNs to Use on Putlocker Alternatives
Don't know what VPN to get for accessing Putlocker Plus or any other alternative? Here are our recommended options for free streaming:
1. ExpressVPN

ExpressVPN is a great VPN for Roku, Apple TV, Windows, Android, iOS, and other platforms. This provider is so versatile that it offers custom apps for every platform, making it easy to install it and apply protection within a matter of minutes.
It will also provide the fastest speeds around, which is great for streaming on sites like Putlocker. ExpressVPN has 3,000+ servers in 94 countries around the globe and is able to bypass any geo-restriction. Whether it's 123Movies, Netflix, Hulu, or Popcorn Time – all of the platforms will be at your hand's reach!
The important thing about the provider is that it uses 256-bit AES encryption and a kill switch for security. Moreover, the provider is from the British Virgin Islands, hence it maintains a clear zero-logging policy. This is essential for free streaming and torrenting.
ExpressVPN allows for up to 5 simultaneous connections on a single account. Plus, with unlimited bandwidth, you can enjoy streaming day and night, without worrying that you'll cross any limits.
Finally, there's a 49% discount and 3 months free for an annual plan. If you don't like it, its 30-day money-back guarantee is here, but you probably won't need that!
Enjoy Putlocker Alternatives With ExpressVPN >
2. CyberGhost

CyberGhost is an affordable VPN that offers nothing less than premium-grade performance. Don't believe us? Well, what about its 7,000+ servers in 90 countries? Or perhaps, the fact that it's as fast as NordVPN and ExpressVPN?
That's just the tip of the iceberg! CyberGhost is great at keeping you safe and secure online but also unblock free streaming platforms. Thanks to its stable connections, you'll be able to enjoy hassle-free streaming on Putlocker alternatives or unblock favorite Netflix catalogs if you want.
The addition of dedicated servers for streaming and torrenting is a welcome one. They're really good at making these two activities smooth and safe. Like its competition, it comes with 256-bit encryption and offers a kill switch for every platform.
The icing on the cake is its 7 simultaneous connections on a single account. This, coupled with a 45-day money-back guarantee is going to make you think better before going for another provider. Its 3-year plan is dirt cheap and with 2 months free on top of it, missing out on this deal is plain stupid!
Watch Movies and Shows on Putlocker Alternatives With CyberGhost >
3. NordVPN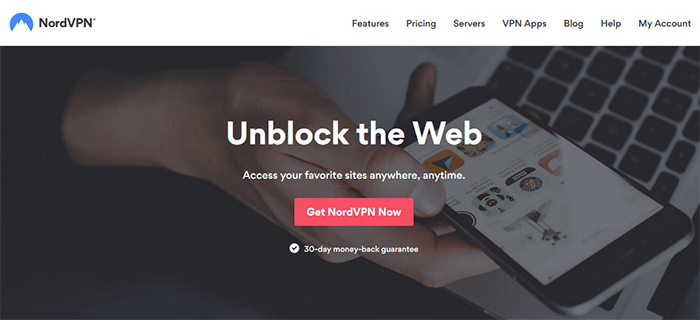 Another great option is NordVPN and not recommending it would be foolish. NordVPN boasts 5,600+ servers in 60 countries, which is a very impressive server count. All of the servers are blazing-fast, offering stable connections that are great for streaming.
The provider secures your connection with military-grade encryption and uses IP/DNS leak protection for superb security. As mentioned, its CyberSec feature is going to block ads that are typical for free streaming sites, allowing you to enjoy streaming seamlessly.
What we like is the ability to use obfuscated servers. These are great for bypassing the Great Firewall and allow Chinese users to watch some of the platforms we mentioned. NordVPN offers easy-to-use apps for all platforms, accompanied by unlimited bandwidth, which only makes things better.
While not the cheapest option, its long-term plans are the real deal. You can get a 3-year one with a 70+ percent discount and save a lot of cash. Yet, in the process, get the premium performance and up to 6 simultaneous connections.
Access Sites Like Putlocker With NordVPN >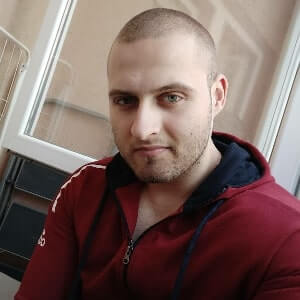 A professional writer with a Master's degree in Mechanical Engineering. Since his youngest age, he loves everything related to internet, technology, fitness, games, and dogs! He joined our team in order to bring his deep knowledge in security services, among which VPN is of course a key component.