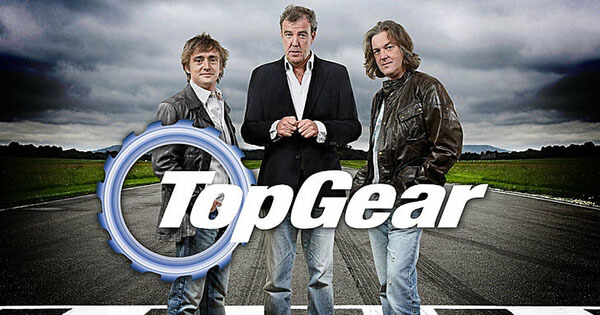 Those who love the smell of petrol-laced air and burning tires will be pleased to know that Top Gear is now available on Netflix. However, being a platform that bases its catalogs on geo-locations, not every catalog has this show in its roster. Today, we're going to see how to watch this enticing show on Netflix from anywhere in the world.
Top Gear – Which Netflix Catalogs Is It Available On?
Despite its popularity, we're talking about the show that some of you probably didn't watch. The reason being is because it's not available in every country around the globe. Whether you're a newbie or a Top Gear fanatic, we need to go over all the seasons that the show has.
Below is a small list of all the seasons available, and next to each entry, we listed Netflix catalogs on which you can find them:
Top Gear (2003): Netflix France, Germany, UK, Italy, Portugal, Spain, and Switzerland
Top Gear: The Perfect Road Trip (2013): Netflix UK
Top Gear: Extra Gear (2016): Netflix France, Germany, Italy, Portugal, Spain, and Switzerland
For those who don't know, Top Gear is a UK TV show. However, we can see that not all shows are available on Netflix UK. Two of them are, though – 2003 and 2013. Basically, whatever country you're in, you'll miss on at least one show or season.
How to Unblock & Watch Top Gear on Netflix?
You don't have to move to the UK or Germany to enjoy all the Top Gear series on Netflix. In fact, even if you do so, you won't be able to find every season on this streaming platform. The way you can do it is by getting a Virtual Private Network.
A VPN is a service that allows you to connect to a server located in the UK, Germany, or any other country, thus bypass geo-restrictions. Modern VPNs have thousands of servers worldwide, making it easy to unblock your favorite sites and services.
To accompany this fantastic effect, this software encrypts your connection, making you invisible to the prying eyes online. Simply put, you can watch Top Gear simply by connecting to the respective server.
Let's see how to do it:
Get a VPN provider of your choice. Our recommendation is ExpressVPN, due to its speeds and the ability to unblock many Netflix catalogs.
After subscribing, download and install the app you're going to use.
Open the app and sign in with your credentials.
Under the connection button, click on the country to open the server list.
Now, depending on which show you want to watch, connect to the country where it's available. For the 2013 season, you must connect to the UK, and for the other two, choose the country you want.
Visit Netflix and type in "Top Gear" in the search bar to find the show.
Click on it to start watching.
Best VPN to Watch Top Gear on Netflix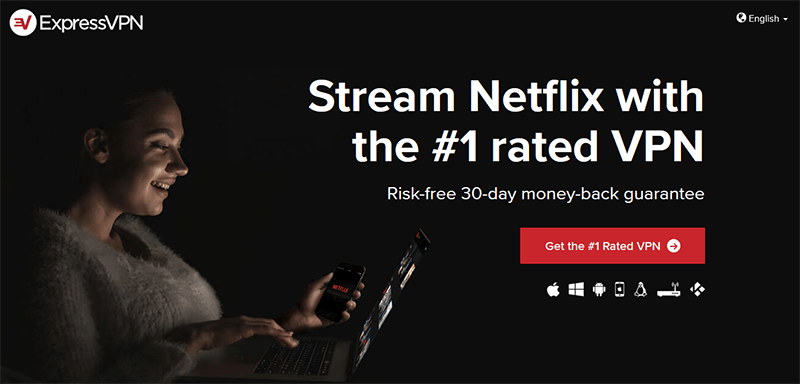 The main trick with Netflix is that it's on the market for very long, thus it learned all the tricks that users implement to unblock it. In other words, using a VPN to unblock this platform can sometimes be an impossible task.
What you need to do is just follow our guidelines from above. We said that ExpressVPN is the recommended option and we'll say that again. Why?
Because it EASILY unblocks Netflix catalogs in a single click. You just need to connect to the server you want, open the site, and you're done. ExpressVPN has 3,000+ servers in 94 countries, making it perfect for bypassing geo-restricitons.
Do you want to watch the Formula One season live? No problem. You can unblock 10Play from Australia, as well! Moreover, the provider unblocks Hulu, Prime Video, and Disney+ if you connect to the US server.
Those worried about security will be glad to know that ExpressVPN uses 256-bit AES encryption and a kill switch. Therefore, it's impossible for hackers to intercept your traffic. One thing we touched on shortly is the speed, where ExpressVPN takes the title of the fastest.
Having lightning-fast speeds, it gives you a buttery-smooth streaming experience. If you want to watch Top Gear on multiple devices, that's an easy thing! ExpressVPN supports up to 5 simultaneous connections and offers unlimited bandwidth!
Lastly, there's a 49% discount and 3 months free for an annual subscription plan. And if it's not to your taste, you can use the 30-day money-back guarantee. You can read our full review of ExpressVPN service here to know this provider even more.
Watch Top Gear on Netflix With ExpressVPN >
Can I Use a Free VPN on Netflix?
Before we call it quits, let's quickly glance over free VPNs. When something is free, it's rarely a good deal, and so are free solutions. Free providers offer limited bandwidth, very slow speeds, and no ability to unblock Netflix.
Even if a certain free provider manages to unblock it, the other two issues will put you in your place, preventing you from fully enjoying Top Gear on Netflix. Not to mention that they're not secure and don't care about your privacy.
It even goes as far as collecting and selling your personal data for revenue, violating your privacy altogether. For those reasons, we suggest getting a premium provider like ExpressVPN or even NordVPN and CyberGhost.
They won't cost you a fortune but you get a true VPN experience and you can watch Top Gear anywhere in the world.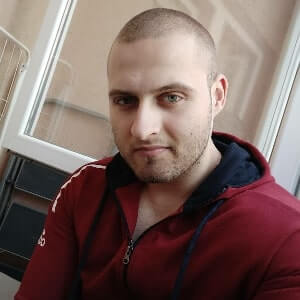 A professional writer with a Master's degree in Mechanical Engineering. Since his youngest age, he loves everything related to internet, technology, fitness, games, and dogs! He joined our team in order to bring his deep knowledge in security services, among which VPN is of course a key component.