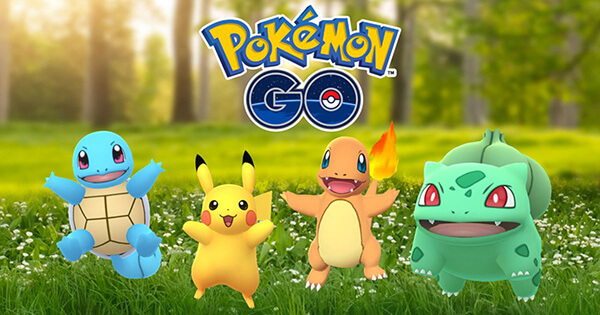 Pokemon Go took the world by storm by implementing augmented reality into a fun gameplay loop. Namely, it has you wandering around town, searching for, and collecting Pokemons. However, your location can drastically impact the level of fun you have with this game. As a result, you'll struggle to find Pokemons or be unable to do so. But, today, my task is to show you how to change your location in Pokemon Go and fix this issue easily. So, let's get to the nitty-gritty of the topic.
Why You Should Change Your Pokemon Go Location?
Okay, so first things first. Pokemon Go is a great game for those living in urban areas and cities. Basically, the application picks up your location thanks to your GPS coordinates, and also your IP address. That way, it sees your exact location, and as you move in real life, your character in the game moves as well.
However, the real issue is if you live in rural areas or villages. In that case, finding Pokemons will be very hard, if not impossible, making the game barely playable. For that reason, people are looking to change location in Pokemon Go, which is, in this case, the only solution.
But, Pokemon Go isn't a game you can easily trick this way. It has certain measures that we must address before guiding you through the steps.
Pokemon Go Spoofing Hack – Things to Consider
As said, the game uses both GPS coordinates AND your IP address to determine your location. Let's say you're not using any tricks to spoof your location in Pokemon Go. In that case, your GPS coordinates will surely match the location of your IP address and you'll start playing immediately.
But, what if your GPS and IP are in a mismatch? In that case, you will most likely get an error message in the game, which will prevent you from playing. Moreover, if the game detects such tricks, the developers might ban your account – either temporarily or permanently.
So, to digress, you must change BOTH your IP address and GPS coordinates and they should match, all while preventing Pokemon Go from detecting that you're using this trick. Beware that most VPNs won't be able to spoof your GPS, so in many cases, you'll need to use a third-party solution.
But, for this Pokemon Go spoofing hack, that's not going to be the case, as I've made it as simple as possible.
Change Your IP and Location With Surfshark >
Pokemon Go Spoofing – How to Change Pokemon Go Region?
To change your Pokemon Go location, you need (in this case) two things – a really good VPN and Mock Mock Locations Module. You see, Pokemon Go is great at detecting GPS spoofing.
So, even if you perform this trick and match your GPS coordinates with the new IP, the game can still detect that something's not right. That's why you need to use Mock Mock Locations Module to mask your location change, which you can download by using this link.
By the way, this application requires your phone to be rooted (Android) or jailbroken (iOS), so do it at your own responsibility.
Once you download it, you'll need a VPN, and for this case, I recommend Surfshark. Surfshark has an in-built GPS spoofing feature that will automatically match the GPS coordinates with your new IP, so you don't need a third-party solution.
With these steps completed and your Surfshark subscription in place, also make sure to download Surfshark to your phone. Then, follow these steps to change the Pokemon Go location:
Geo-Spoofing in Pokemon Go – A Step-By-Step Guide
Open Surfshark on your phone and connect to the VPN location you want. If you want to catch Pokemons in London or Berlin, for example, you should connect to a VPN server located there.
Go to Settings in Surfshark, choose VPN Settings, and then click on Advanced Settings. Here, make sure that "Override GPS Location" is turned on.
Now, open Settings on your phone and enable Developer Options.
Open Developer Options and find the setting called "Select Mock Location App."
Open it up and choose Surfshark.
Now, your IP address will match your GPS coordinates, but Pokemon Go will see that you're performing this trick. So, if you have a rooted phone, you need to open the Mock Mock Locations Module and it will hide the fact that you're spoofing your location.
Once you do that, open Pokemon Go and you should be able to see yourself in the location you've chosen in Surfshark.
Beware that, if Pokemon Go detects your geo-spoofing, it will give you an error message, saying that it failed to detect your location. This happens if you don't use the Mock Mock Locations module and your geo-spoofing is detected.
For this exact reason, you should mask it, and this should make the game work properly.
Surfshark – The Best VPN for Pokemon Go Spoofing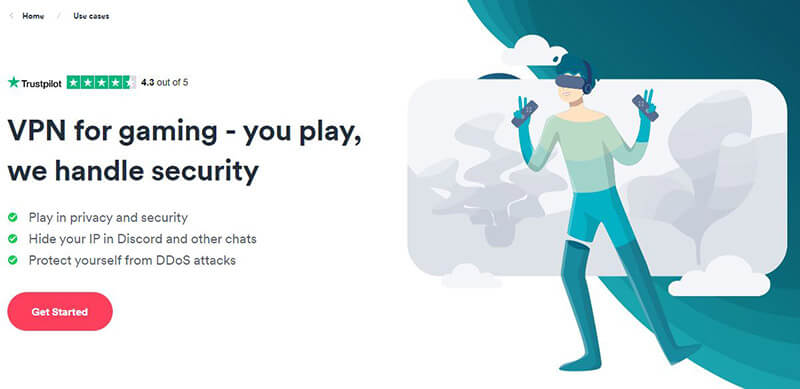 For me, the best VPN for Pokemon Go is Surfshark. If you're planning to change your location and perform the spoofing trick, using this VPN, you'll be able to do it in a few minutes. However, Surfshark offers much more than that.
Namely, this VPN comes with 3,200 servers in 65 countries globally. Moreover, it offers solid performance and speeds, which is crucial for enjoying gaming lag-free. Perhaps the most impressive thing about Surfshark is the number of simultaneous connections.
It offers unlimited simultaneous connections, letting you protect as many devices as you want at the same time. On top of that, it offers native clients for iOS and Android, as well as Windows, macOS, and Linux, which makes it very versatile.
Surfshark is also pretty secure. Apart from military-grade encryption and WireGuard support, Surfshark has a zero-logging policy audited by Cure53. This guarantees maximum privacy while you play Pokemon Go or browse the web.
I also must point out that this is the cheapest VPN of this caliber. Therefore, you'll be able to enjoy its subscription for less than three bucks a month, and you get a 30-day unconditional money-back guarantee for all subscription plans.
For this price, Surfshark has all you need. It allows you to perform Pokemon Go spoofing but also unblock Netflix, download torrents safely, and browse the web anonymously. Don't be afraid to click on the button below – we prepared the cheapest deal on Surfshark that you can claim this way. ?
Change Your Pokemon Go Location With Surfshark >
FAQ
Before wrapping it up, let's answer a few frequently asked questions.
Is Pokemon Go location spoofing possible with a free VPN?
Yes, it is.
Does that mean that you should use a free Pokemon Go VPN instead? Not exactly.
Free VPNs come with painfully slow speeds and limited bandwidth, which is detrimental to your gaming experience. Moreover, due to weak security and encryption, they're easily detected by the game.
Once the game detects that you're using a VPN to spoof your location, it will display an error message or terminate your account. This makes free VPNs useless for Pokemon Go and brings us to a premium VPN like Surfshark that remedies all of these issues.
Not to mention that free VPNs pose a security threat. With no money from subscriptions, they tend to collect and sell user data, violating users' privacy in the process. If you ask me, you should avoid them at all costs.
How to change my GPS location in Pokemon Go?
Changing your GPS location is easy with Surfshark because of its GPS spoofing feature. However, if you use ExpressVPN or NordVPN, let's say, you'll need to use a third-party solution like Fake GPS or Mock Locations.
By using a solution like this, you'll only need to click on the location you want on the map. After that, you need to select a different mock application from the developer options, and instead of Surfshark, choose Fake GPS, Mock Locations, or any other application.
Beware that you still need to use the Mock Mock Locations Module. Otherwise, Pokemon Go will still detect your geo-spoofing and display an error message.
What is the best VPN for Pokemon Go?
The best VPN for Pokemon Go is Surfshark – if spoofing is your priority. But, I also like to use ExpressVPN for this game. It's faster than Surfshark and offers more server locations, albeit, it doesn't have GPS spoofing functionality.
All in all, as long as you're using a premium VPN like ExpressVPN, CyberGhost, and Surfshark, you'll have no issues enjoying this game.
Change Your Pokemon Go Location With Surfshark >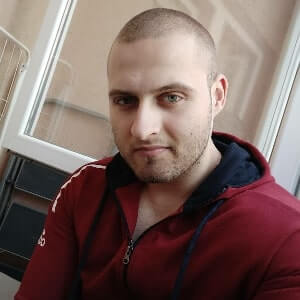 A professional writer with a Master's degree in Mechanical Engineering. Since his youngest age, he loves everything related to internet, technology, fitness, games, and dogs! He joined our team in order to bring his deep knowledge in security services, among which VPN is of course a key component.