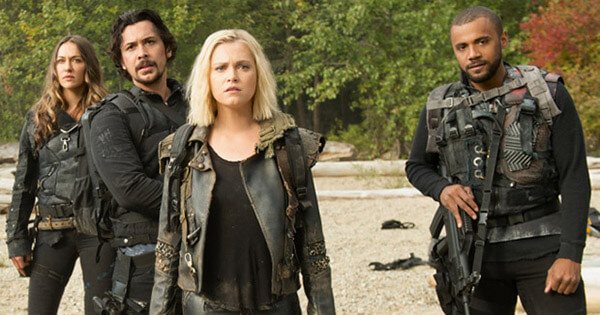 Fans of apocalyptic movies and series will be happy that The 100 Season 7 is finally on Netflix. After some delays, lovers of this amazing show are finally satisfied, as the new season sports 16 episodes of pure awesomeness. However, not all existing catalogs have this season, so it's quite hard to find it. Except if you're really lucky. Today, we aren't going to rely on luck to fix this problem. Instead, we'll show you how to watch The 100 Season 7 on Netflix regardless of your location!
Where to Find The 100 Season 7 on Netflix?
Generally speaking, this show is very popular worldwide, and as such, you can find it in a total of 30 countries. For obvious reasons, we aren't going to go through all of them. In this guide, we're focused more on the 7th season, which can be found in much fewer catalogs.
Those who want to watch the whole show from start to finish can rely on the catalogs mentioned below, as all of them have all seasons and episodes. So, where can you find The 100 Season 7 on Netflix?
Here are the eligible catalogs:
Belgium
Canada
Czech Republic
India
Japan
Lithuania
Netherlands
Poland
Portugal
United States
As said, there are many more countries, but these 10 are the ones you need to watch Season 7.
Video showing you how to watch The 100 Season 7 on Netflix from anywhere in the world:
https://www.youtube.com/watch?v=ijWLQnOr2Nc
How to Find The 100 Season 7 on Netflix?
If you live in any of the countries we mentioned, congrats – you don't need our solution to watch this show. However, if you're from any other country, accessing the 7th season will be impossible. And before you stop reading in disappointment, hear us out.
There IS a solution and it comes in the form of a Virtual Private Network, also known as a VPN.
A VPN lets you change your online location, thereby "fooling" the website you're visiting into "thinking" that you're from another country. Let's say you live in Germany, where this show isn't available. Then, you open a VPN and connect to an American server.
Get ExpressVPN to watch The 100 on Netflix >
Now, when you visit Netflix, it will show you the US catalog where The 100 Season 7 can be found and watched. As a result, you can watch it freely, without any limits (given that you have a premium provider!).
Interested in knowing how to do so? Here's our guide:
Get a VPN subscription. For this purpose, we recommend ExpressVPN.
Once you do so, download the app on your device and install it.
Open the app and sign in using your email and password provided during the registration process.
Now, open the server list and find the desired country from the list above. We recommend choosing the one closest to you to avoid speed losses or at least minimize them.
Double-click on the country to connect to the server in that country.
With your new IP address, visit Netflix and search for The 100 Season 7. You should be able to find it instantly.
Sit back, relax, and enjoy streaming! Oh, and pat yourself on the back – you did a good job.
Best VPN to Watch The 100 Season 7 on Netflix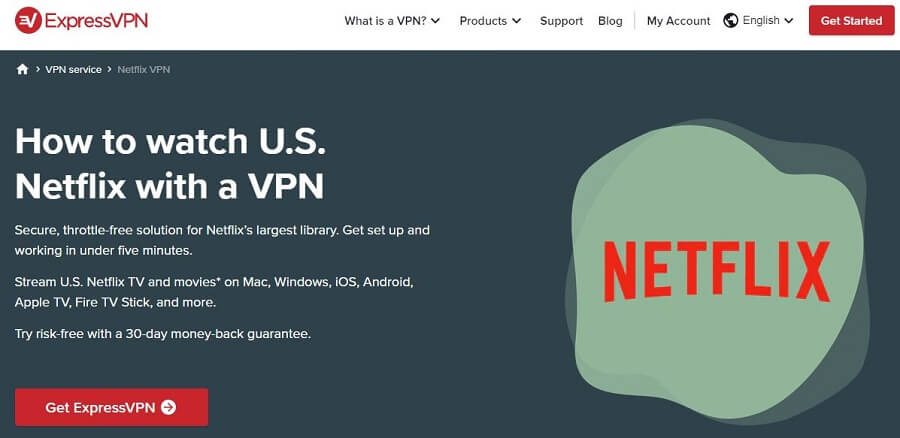 The best VPN to watch The 100 Season 7 on Netflix is ExpressVPN.
ExpressVPN has the best speeds around, letting you enjoy streaming even in the 4K resolution. Moreover, its 3,000 servers are well scattered across 94 countries, including the ones we mentioned above. These servers are blazing-fast and offer stable connections, which is a key component.
Other than that, the provider focuses on security and privacy, above all. You get 256-bit AES encryption, a kill switch, and DNS and IP leak protection. On top of that, ExpressVPN made sure to audit its zero-logging policy via PwC, drastically boosting its trustworthiness.
Apart from this platform, ExpressVPN unblocks Hulu, Disney+, HBO Max, and even DAZN. Plus, you get P2P support and compatibility with pretty much every device. Not to mention its 5 simultaneous connections which are more than enough for most people.
Now, about the price. Some say it's very expensive but we disagree. With a 49% discount and 3 months free for an annual plan, saying that's too expensive doesn't make any sense. What's more, there's a 30-day money-back guarantee if you don't like it.
This means that you can get a full reimbursement and regain all the money you gave if it doesn't fulfill your expectations. But, that's highly unlikely to happen!
Watch The 100 Season 7 on Netflix With ExpressVPN >
Quentin is the co-founder of the-bestvpn.com. With several experiences as a System and Network Engineer, he is very knowledgeable when it comes to VPN, cybersecurity and the risks of using the Internet nowadays.