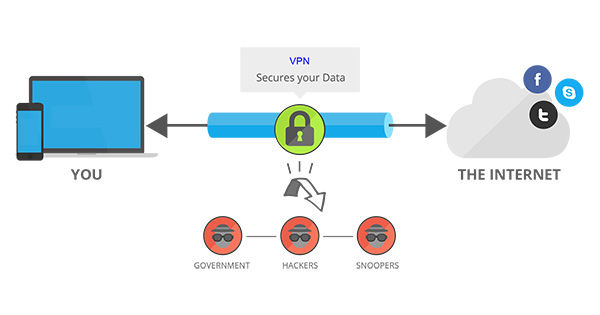 The title of this guide says it all! What is a VPN? We are going to explain exactly what a VPN is, how one works, the many uses it has and why you should use one. So to find out more about what this service offers read on.
What is a VPN?

A VPN is a Virtual Private Network. It is a service that users subscribe to by paying a small monthly or yearly fee. In return, the user is able to connect to the service when using the internet.
A subscription to this kind of service does not mean you do not need an internet connection. You still need your ISP to provide that connection.
What it does mean is that the Virtual Private Network provider offers tools that put a virtual "tunnel" between your computer and the World Wide Web. These tools increase privacy and security online, along with other things.
A VPN not only creates a virtual tunnel but it also masks your true IP address and allows you to take on one from the server of your choice, anywhere in the world.
Now we will move onto how this application works and the various scenarios in which you might use the service.
How Does a VPN Work?
What is a VPN? How does it work? Well, this type of application has many uses, depending on how you use the internet. From one single plan, you can:
Gain access to any content that is geo-restricted.
Browse the internet anonymously.
Have peace of mind of security with military-grade encryption.
Make savings when purchasing online.
First, let us look at the very basics of how to use a Virtual Private Network.
Using a VPN
To enjoy everything that a Virtual Private Network offers, you first have to choose a provider, and three that we highly recommend are ExpressVPN, CyberGhost, and NordVPN.
When you have chosen a provider, go ahead and take a look at the plans offered. Providers allow you to pay month by month or pay upfront and this is one of the best ways to save money.
For instance, if you choose ExpressVPN, they offer 49% savings if you choose to take out a plan over the year and pay upfront.
This is, in comparison to paying the monthly fee over the year, and with the 12-month plan, will give you three months free. Essentially, this means you are getting a 15-month plan for the price of a 12-month one.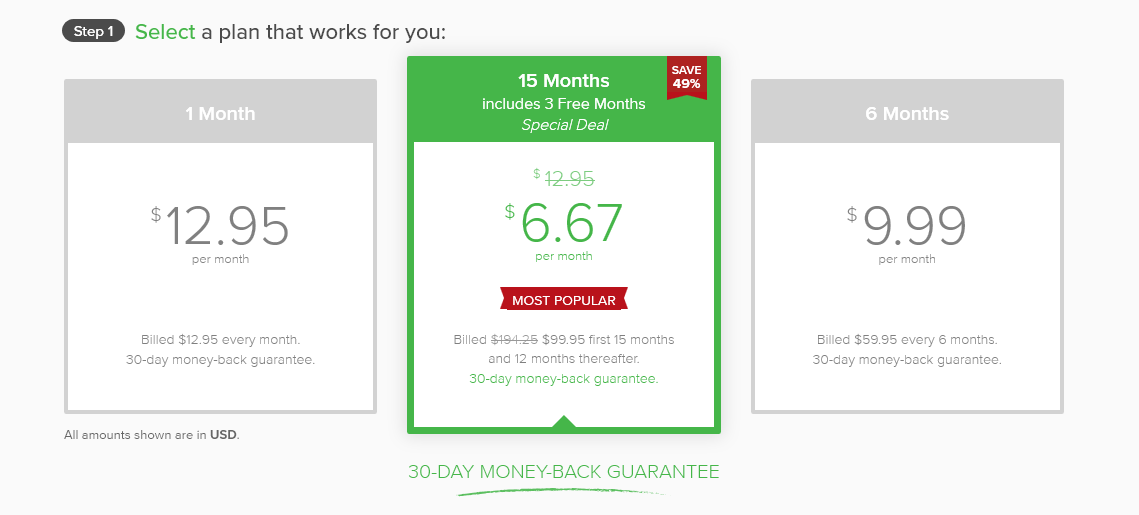 Once signed up, you can go ahead and choose apps for devices supported by the provider. There are numerous ones. Apps are typically offered for Windows platform, macOS, Android, iOS, Routers, and many more.
Besides, you should know that ExpressVPN has the best VPN for iPhone.
Download and install the apps onto your device or devices, and then launch the app.
You will then be presented with a dashboard similar to the one below. We have chosen ExpressVPN in our example, so your dashboard might be slightly different. However, the same principle will be behind it.
It allows you to connect to a server offered by the provider.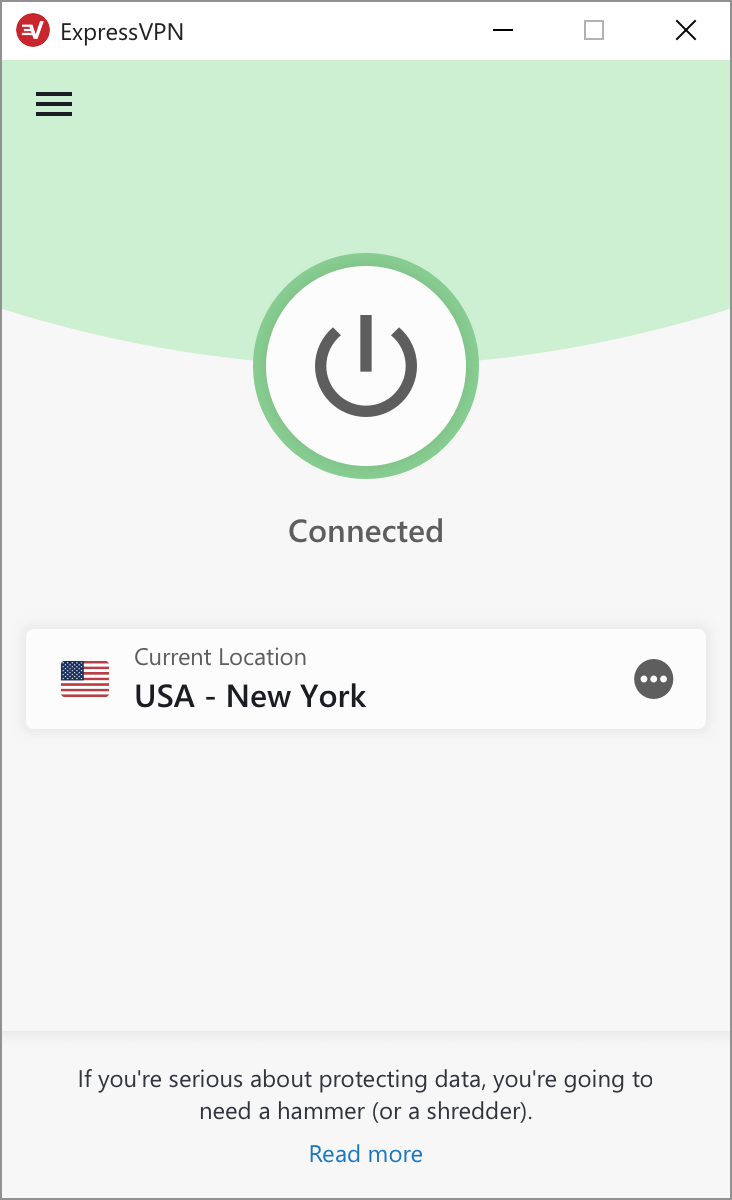 Choose a server from the list and connect to that server by pressing the "Connect" button.
You have now fulfilled the basics of learning how to use a VPN and you can continue browsing the internet just as you always have, but with added security and many other benefits.
We will continue our "what is a VPN?" guide below by taking a deeper look into the many benefits you get from the service.
For streaming restricted content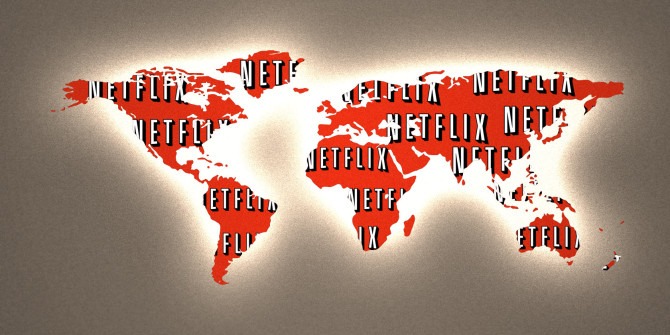 One very popular use of a Virtual Private Network is to unblock geo-restricted content.
Geo-restricted content may be websites that are not available in the country you are located in, or it could be streaming portals such as Netflix.
For instance, if you are located in the USA, you will enjoy the full catalog of the content offered by Netflix. However, if you take a trip outside of the states, you can only gain access to local content, which is severely restricted.
So, what is a VPN? In this case, it is a service that allows you to connect to a server offered by the provider, allowing you to overcome the restrictions. The application does this as you can choose a server from the country whose content you want to watch.
For instance, you might actually be located in London but want to watch the full catalog offered in the US.
Stream Netflix with ExpressVPN now >
Therefore, you would choose a US-based server. After connecting to it, your own IP address is masked and you would take on an IP address from the USA. When you visit the Netflix site, the site believes you are located in the USA and you gives you full access to the content.
To browse anonymously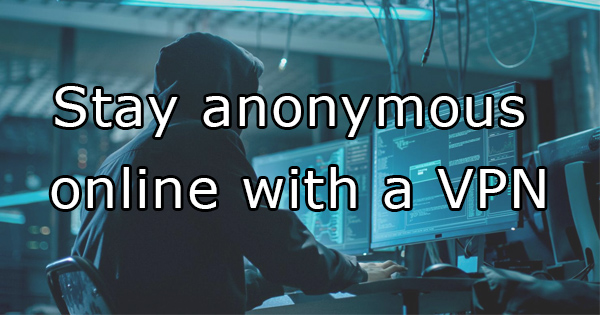 You might not realize it but your Internet Service Provider watches over everything you do online.
They have eyes on you and if you like to use torrent software to download the latest copyrighted movies, music, or software, they can catch you in a heartbeat.
If, or when, they catch you up to no good, they will send out a letter warning you to cease your activities. If you continue, they can restrict or cease providing you with internet service and in the worst-case scenario, you could receive a fine or be given jail time.
With a VPN, you can browse the internet anonymously and use torrent software if that is your thing, without the ISP knowing what you are doing.
The service does this by allowing you to connect to a server of your choice offered by the provider, masking your IP address, and providing you with an alternate one.
Therefore, the answer to what is a VPN in this case is providing a service that allows you to remain anonymous online.
For providing security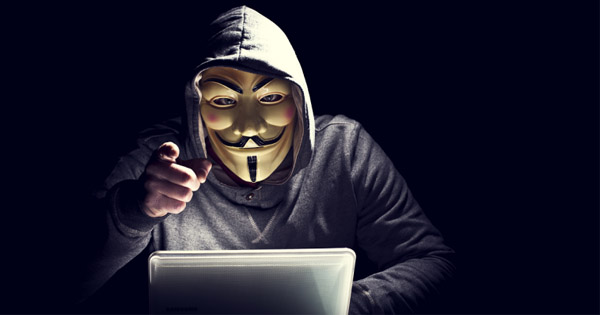 A Virtual Private Network comes into its own working in the background on a daily basis on your computer to provide security and protection.
Once connected to a server, your own IP address is masked and you take on an alternate one. Along with this, a virtual tunnel is put between your computer and the internet.
Any information that leaves the computer is encrypted in the tunnel and then goes out onto the internet.
Get military grade encryption with ExpressVPN >
As it is encrypted, the information is garbled so even if someone were to come across it, they would not be able to read it.
Once the information reaches its destination, it is decrypted. This allows you to remain secure all the time, whether undertaking online banking, streaming, or chatting with friends and family online.
To help you save money
Finally, you can use a VPN to save money online. This is possible as comparison sites base prices on your location using your IP address.
Mask your own IP with such kind of application and take on one from the server in a state or country where the cost of living is lower. You may be surprised at how much you can save on flight tickets, hotel rooms, and car rental.
Is It a Good Idea to Use a VPN or Not?
What is a VPN? In short, an all-round tool that provides you with numerous security and privacy benefits.
So, is it a good idea to use this type of application or not? We will let you decide.
Without one in place, you risk your information being stolen by hackers. Anyone who shops online or undertakes online banking should give some serious thought to safety.
You do have to pay a small sum of money to subscribe to a provider. However, there are affordable plans. What you pay for is going to be a lot less than what you stand to lose if your computer is hacked and your credit card information or bank account details get stolen.
 You might want to take the risk of torrenting or downloading illegally without a VPN in place. Again, this can be a risk as the ISP can see what you are doing.
A Virtual Private Network provides tools for you to remain anonymous, something that you might also consider if you value freedom of speech.
These are just two of the scenarios in which this application can prove to be valuable. So, ask yourself – is it a good idea to use a Virtual Private Network or not?
Just as with anything, there are pros and cons, so let us look at them below and weigh them up.
Pros of using a VPN
We have already talked about most of the pros of using a VPN above, they are:
Provides a layer of additional security when browsing online
Allows you to browse the internet anonymously
You can overcome geo-restrictions gaining access to blocked content
Save money online on hotel rooms, car rental, flights etc
Download torrents anonymously
Bypass censorship and unlock blocked sites
Cons to using a VPN
So, are there downsides to using a VPN? Yes, but they are minor.
Slowdown of your internet connection – this is one thing people worry about and while some Virtual Private Networks may slow your connection, if you choose providers such as ExpressVPN they offer blazing-fast servers that won't slow you down
Some websites and streaming platforms block Virtual Private Networks – again this may be true for some providers. However, ExpressVPN is one of the providers who manage to even get around the technology of Netflix (it is also the case for NordVPN or CyberGhost)

The server connection keeps dropping – This may be something that happens with some bad quality providers but if you choose a provider who offers a "Kill switch" feature you will be protected against connection drops as your internet connection will be disconnected. Even better, choose a provider that offers reliable connections.
While there may be some downsides to a Virtual Private Network, these can be overturned, providing you choose a reliable provider.
Providers You Should Really Consider – Top 3 Choices
With the above in mind, we have chosen three reliable Virtual Private Network providers all offering a great level of service and reliability.
1. ExpressVPN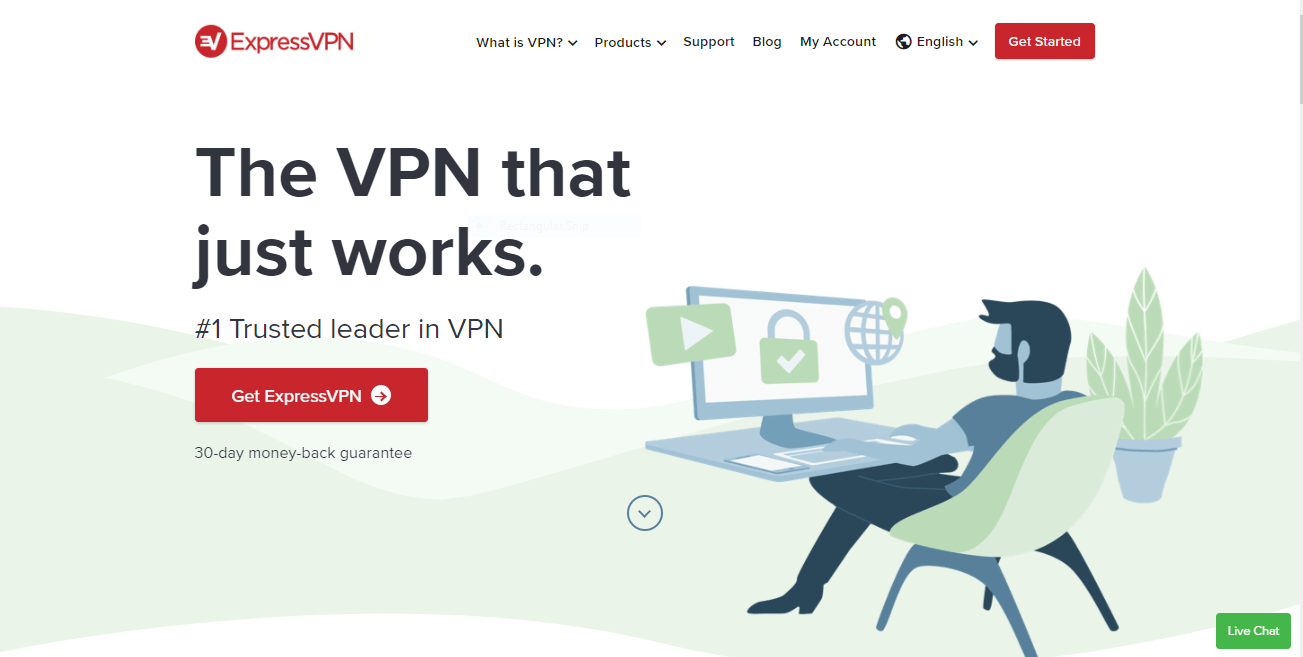 ExpressVPN is a premium Virtual Private Network service, and while they may not be the cheapest out there, you do get what you pay for.
The provider is among the few that can help you to overcome geo-restrictions that Netflix put into place.
They offer blazing-fast, fully-optimized servers with 3,000+ to choose from, based in 94 countries around the world. All servers offer a reliable connection and bandwidth is unlimited.
ExpressVPN has software for numerous devices, with multiple connections at the same time and apps are easy to install and use.
Along with this, the provider offers military-grade encryption so you can be sure your data remains safe and secure.
PROS:
The best speeds
Unblocks Amazon Prime Video, Netflix, Hulu, etc
Perfect security and guaranteed anonymity
24/7 client support via online chat
Compatible with all major platforms
94 countries covered
Easy-to-use app
CON:
Prices are a bit expensive
Visit ExpressVPN to get the best service >
---
2. CyberGhost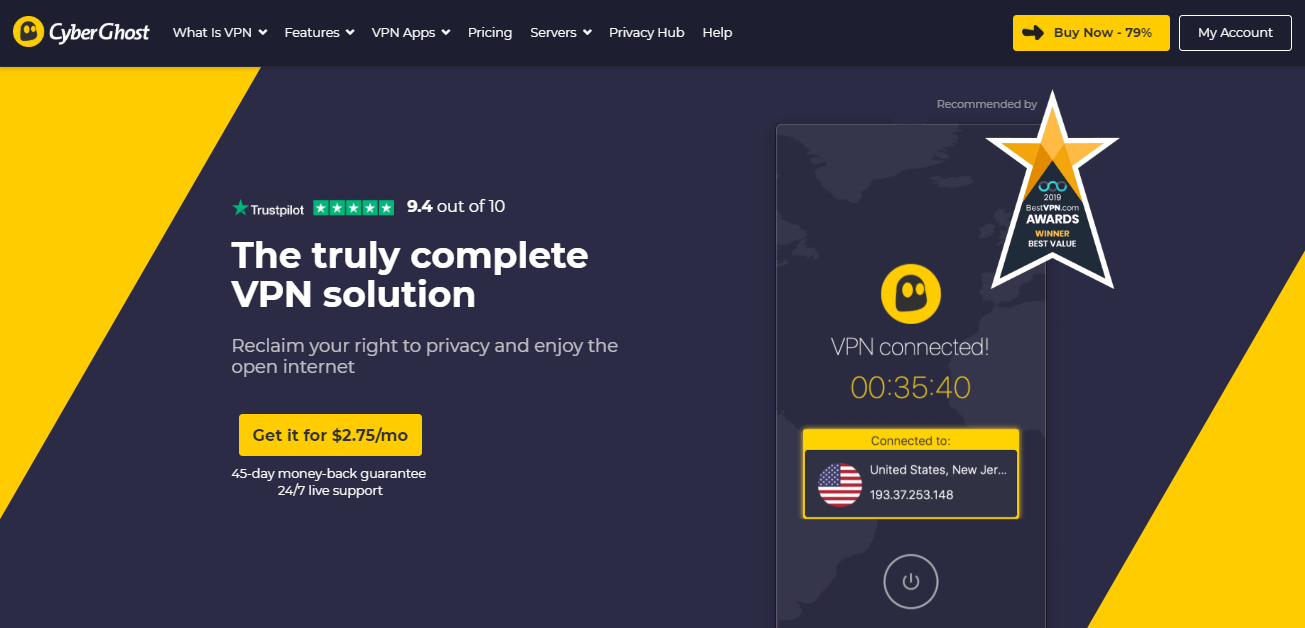 Now that you know what is a VPN, you should also know that CyberGhost is another great choice offering a one-click setup. With its app, the provider gives you access to the best servers automatically, for a range of streaming services, including Netflix.
They also have servers that are fast located worldwide and have built-in technology to block malicious websites, ads, and trackers on websites as you browse.
CyberGhost offer DNS leak protection and automatic HTTPS redirection for added security. Of course, you also get a virtual tunnel between you and the internet to encrypt your data.
PROS:
A zero-log approach
Can unblock Netflix with ease
State-of-the-art privacy protection
7 simultaneous connections
Wide network coverage
45 days money-back guarantee
CONS:
It is not the fastest in its category
It does not work in China
One-click Netflix streaming with CyberGhost >
---
3. NordVPN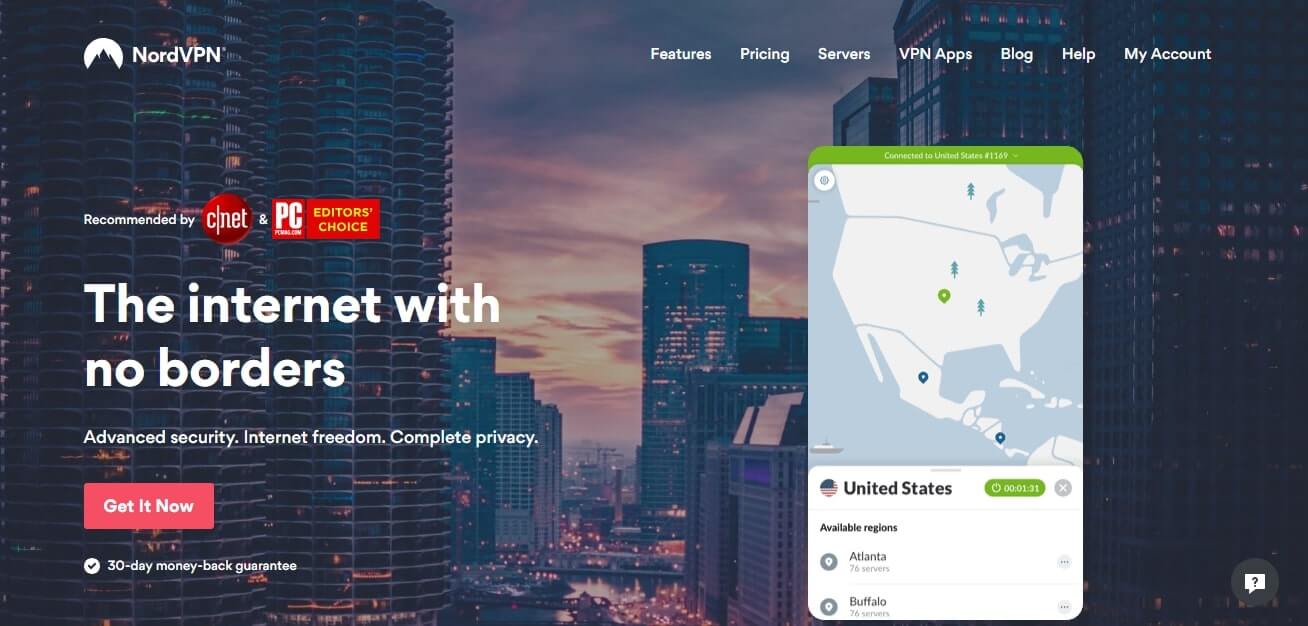 NordVPN also offers technology to block malware and ads automatically. The provider has "SmartPlay" technology that connects to the best server for streaming and keeps you safe whilst doing so.
Users can also connect up to six devices simultaneously, so family members can take full advantage of the plan. Needless to say, 256-bit AES encryption is here, as well as the ability to unblock many geo-restricted websites.
NordVPN has an impressive network of servers, with 5,400+ of them in 60 countries. The servers are blazing-fast, giving you the possibility to enjoy torrenting, streaming, and even browsing the Darkweb.
All in all, it's a super-useful solution for staying on the anonymous side of the internet.
PROS:
Double VPN
Strong encryption
Tor-over-VPN and ultra-fast TV
Excellent support
Unlimited bandwidth
P2P allowed
CONS:
Expensive on short-term plans
Beat geo-restrictions with NordVPN>
---
In Summary
We hope we have answered your question of what is a VPN. You should now know how to use one, what they can be used for and why you might want to subscribe.
Along with this, we chose three of the best providers out there, so the only question now is – will you be protecting yourself online and gaining all the advantages a Virtual Private Network has to offer?
We hope you will – for your own sake!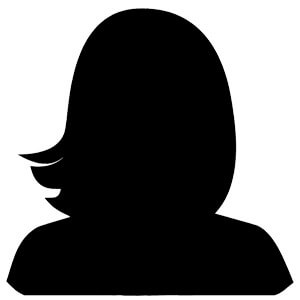 Alison has joined the team in the early stage because she wanted to share with us the experience she had while using VPNs over the last few years. As she's travelled a lot, she tested many VPNs and wanted to share this with you. Alison cares about staying anonymous and not leaving any footprints on the internet. Therefore, you won't have the chance to see her face ;).