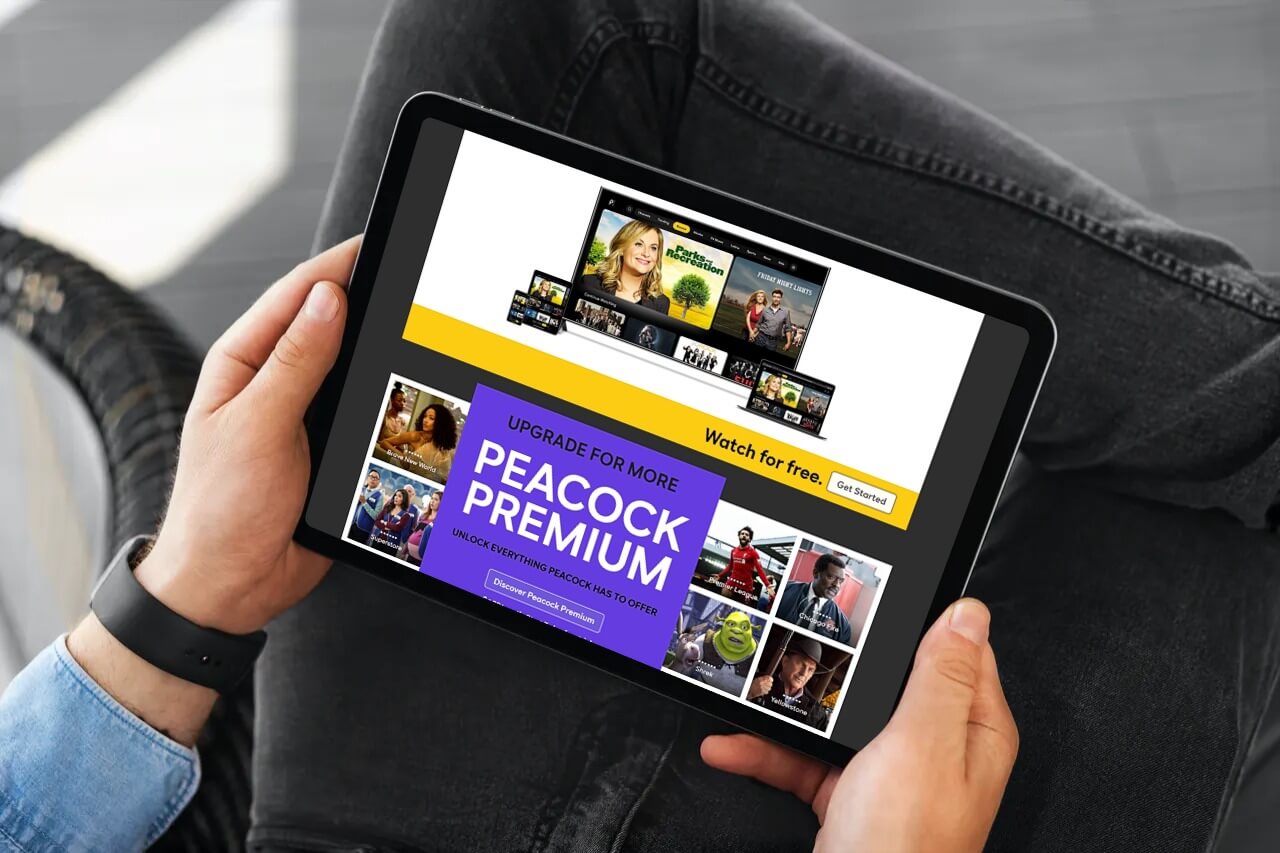 With the rise of the popularity of streaming platforms, new services grow like mushrooms each month. The US is arguably the largest catalog of streaming platforms, including Netflix, HBO GO, Hulu, and many others. Recently, a new service emerged from NBC Universal studios, called Peacock. Peacock is a pretty big deal in the streaming world, offering varied content but only for US residents. Can you watch it abroad, though? Yes! Let's see how.
What is Peacock?
Apart from being one of the prettiest birds around, Peacock is a popular streaming platform from the US. It's quite strange to say that it's popular, given its short life span at the time of writing this guide.
NBC Universal made this streaming platform available in April 2023, but only for Xfinity customers. However, later that year, in July, the platform became available for US customers in general.
That's definitely good news for US people, but not for people worldwide, who would like to get their fingers on this streaming giant. The reason behind its sudden popularity lies in its content variety.
Unlike Netflix or Amazon Prime Video, Peacock offers not only shows and movies, but also sports events, talk shows, and morning news. In short, it's a platform that will satisfy your need for information and entertainment, making it one of the most versatile services in the world.
So, if you want to watch sports events live or enjoy shows and movies, you better keep reading. In the next section, we'll present our short solution for people abroad that still want to access Peacock (and that include also Americans on vacation).
How to Unblock Peacock Outside the US?
Peacock, like many other streaming platforms, is geo-restricted. This means that the website restricts its availability based on the geographical location of the user trying to access it.
To enjoy this platform, you MUST be located in the US (thanks to your IP address), even if you're a US resident abroad. For instance, you can live in this country and buy a subscription there. Should you travel abroad, the platform will lock you out, despite your subscription being active.
Needless to say, this will make you waste your money on the subscription you're not going to use. To remedy this issue, we recommend using a Virtual Private Network. We have the definition of a VPN on our site, so you can take a look at it if you're not sure what it is.
Get ExpressVPN and Watch Peacock Outside the US >
In short, it lets you change your online location and bypass geo-restrictions. You do so by getting a new IP address (to change virtually your location) and an encrypted connection, which makes you safe, secure, and anonymous online.
Here's how to unblock and watch Peacock abroad:
Subscribe to a VPN provider. Our recommended choice is ExpressVPN.
Download and install the respective apps.
Open the app and sign in with your credentials.
Under the connection button, click on the country to open the server list. Find the US server and connect to it using the connection button.
You now have a US IP address, making it easy to watch Peacock TV. Do so by accessing the website using your web browser.
As you can see, it's quite simple. After installing the provider VPN app, you just have to use the last two steps, which will take you less than 15 seconds to do.
Best VPNs for Enjoying Peacock TV Abroad
Despite being a new name on the market, Peacock TV is held by NBC Universal. This company knows all about VPNs and what they do, so it introduced some beefy anti-VPN measures.
That being said, not every provider can help you unblock and watch this service, but we found 3 of them that will surely work. Our top choices are below:
1. ExpressVPN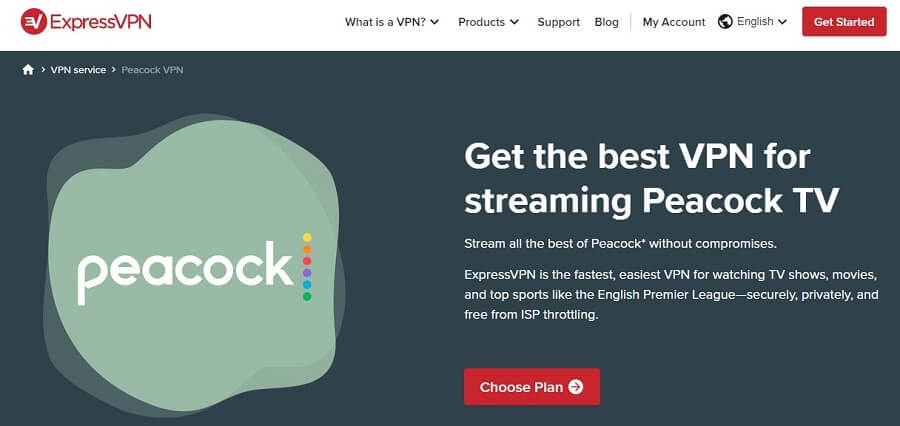 ExpressVPN is our recommended choice due to how easily it unblocks streaming platforms. It can bypass every geo-restriction, giving you access to a multitude of shows and movies. This provider has 3,000+ servers in 94 countries, of which hundreds of them are in the USA.
Connecting to a server is a breeze, even if you use your VPN on Android, thanks to its intuitive apps. Our tests showed that ExpressVPN has the fastest speeds around. This will greatly impact your streaming experience, especially when watching some content in full HD.
Apart from Peacock, the provider successfully unblocks Netflix, HBO GO, Hulu, Prime Video, Disney+, and even DAZN. Furthermore, it has impeccable security, thanks to 256-bit AES encryption and a kill switch. Users worried about privacy will be glad that ExpressVPN stores no logs.
Finally, the provider gives 5 simultaneous connections on a single account. And if it's the price that worries you, ExpressVPN offers a 49% discount and 3 months free for an annual subscription plan. In other words, it's more affordable than ever!
Enjoy Binge-Watching Peacock Content With ExpressVPN >
2. NordVPN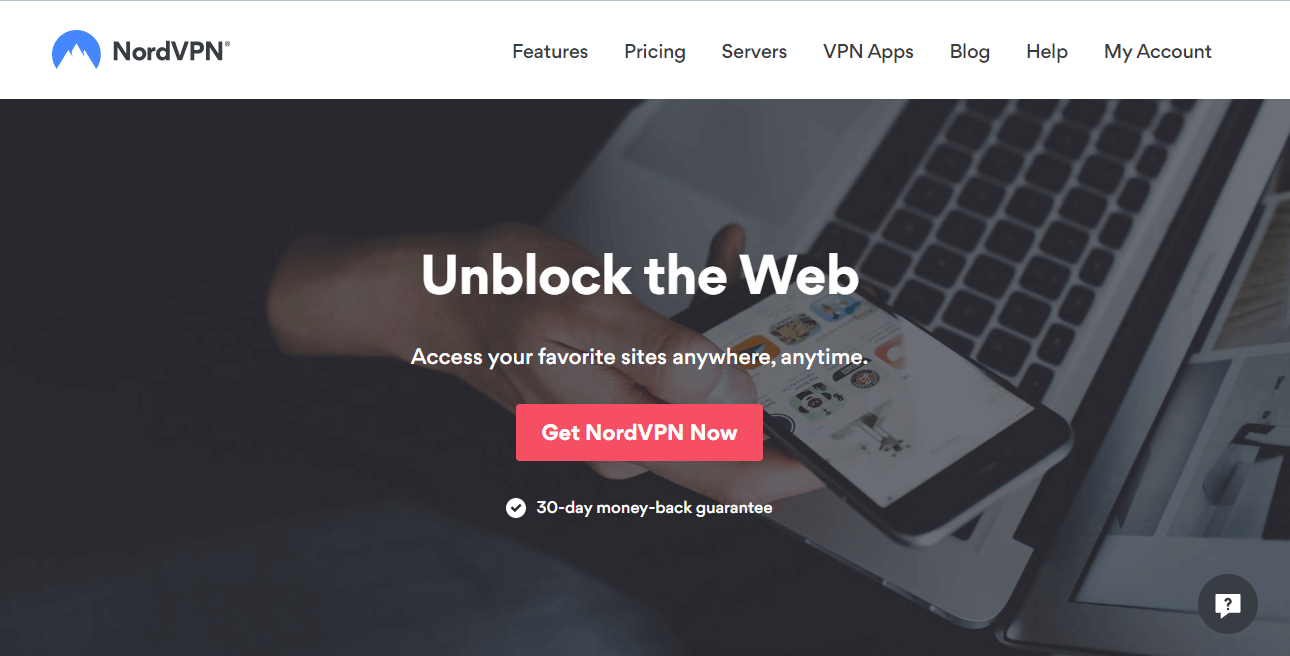 NordVPN is a provider focused mainly on security. However, it does everything well, making it noticeable. With it, you can browse the Darknet in complete safety or enjoy Peacock or Netflix – it's all yours!
An enormous server network of 5,600+ servers in 60 countries will surely many you smile. NordVPN's serves are of exceptional quality, delivering astonishing speeds, all while keeping maximum security over your connection.
Speaking of connection, NordVPN uses military-grade encryption with a kill switch and DNS/IP leak protection. This will ensure that you're always anonymous and secure while surfing the web. In terms of streaming, the provider offers a lot of things to look forward to.
You can unblock US Netflix, as well as ABC, CBS, and other streaming sites you like. For the price, it's impressive that you get 6 simultaneous connections on the same account. As an icing on the cake, there's 24/7 customer support available through live chat, that will fix the potential VPN-related problems in no time.
Unblock Peacock Abroad With NordVPN >
3. CyberGhost

Now that we mentioned pricing, we can't go on without CyberGhost. This is a really affordable provider that doesn't cut any corners. And if you think that's impossible, you should try it as soon as you can.
CyberGhost packs 7,000 servers in 90 countries, which makes it the largest provider in this regard. Among them, more than 1,000 servers are located in the US, allowing you to unblock Peacock with ease.
Speed-wise, the provider is almost on the level of ExpressVPN, which is quite impressive, given that it's much cheaper in long-term deals. It's guaranteed that your streaming experience will be blissful, regardless of the server you're using.
CyberGhost uses the same security features as the other providers – that's all but bad. To spice things up, there's an ad-blocker accompanied by OpenVPN, WireGuard, and IKEv2 protocols for added safety. Being from Romania, it doesn't store logs, letting you use the internet however you want.
Should you decide to buy the provider, we recommend a 3-year plan. It will let you save the most and get a huge 45-day money-back guarantee.
Will Free VPNs Unblock Peacock from Abroad?
With all the affordable options we gave above, you still might think about getting a free VPN. Or perhaps, you skipped the entire section and now, you're reading this. Whatever your case is, know that free VPNs are rarely a good deal, and here's why.
For the start, free providers offer limited bandwidth of just a few gigabytes a month. Is it enough for day-to-day streaming? No.
Furthermore, these providers aren't capable of unblocking streaming platforms, such as this one. And to make things worse, they have really slow speeds that will make streaming a chore and not enjoyment.
They're basically useless for streaming and keeping things safe and secure. Security on free VPNs is inferior to the premium providers, offering weaker encryption and sometimes, no IP or DNS leak protection.
In many cases, though, free VPNs will store your browsing history or even personal data. To make revenue, they sell the info to third parties, compromising your privacy with a snap of a finger.
For Peacock, having a free VPN is not a good idea. With no proper protection in place, the site will easily detect your VPN usage, preventing you from watching your favorite content.
Is Peacock Free?
Yes, Peacock is free but only to a certain extent. Users from the US and abroad (with a VPN) can watch the platform totally FREE. However, they need to bear in mind that the free version is not as extensive as the paid ones.
You get approximately only half of the catalog, with advertisements that will hinder your streaming experience. What about the paid plans? Well, they're accessible but not every user will want to get them.
There are two paid plans available – Premium with ads and Premium without ads. The plan with the ads costs $4.99 a month, which can also be $50 per year, depending on how you pay for it.
The plan without ads is much better but also more expensive – $9.99 a month or $100 a year. Both plans offer a full catalog, but only one of them doesn't have ads and commercials.
Is There a Free Trial?
Yes, Peacock offers a free trial as well, but it applies to the premium subscription – obviously. The website offers a 7-day free trial for those who would like to see how good the premium plan is.
Conversely, you can get an extended free trial through October 15 if you register using your Android phone.
FAQ
? Why is it impossible to watch Peacock outside the US?
Because of TV rights. It's as simple as that. Peacock has the right to distribute its contents only to persons located in the United States. To determine your geographical position, the streaming platform is using your IP address.
So if you want to watch Peacock when abroad, you need to get an American IP address thanks to a quality VPN like ExpressVPN.
? What channels will be on Peacock?
There won't be proper TV channels available on Peacock. Indeed, the streaming platform is more like Netflix at this level. You will find movies, series, sporting events, but no classic channel like NBC for example.
⚠️ Can I use a free VPN to watch Peacock abroad?
No, totally free VPNs are completely ineffective when it comes to giving you access to Peacock to watch shows when outside the United States. They are all detected and blocked.
It will therefore be necessary that you acquire a quality (and paid) VPN. With this in mind, we can recommend ExpressVPN, CyberGhost but also NordVPN.
❓ Can I use Peacock on Roku?
Yes, you can! Adding this channel to Roku is very simple. First, follow this link. If you're already signed in, just click on "+Add channel" and it'll be in your channel library.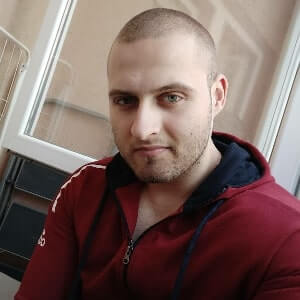 A professional writer with a Master's degree in Mechanical Engineering. Since his youngest age, he loves everything related to internet, technology, fitness, games, and dogs! He joined our team in order to bring his deep knowledge in security services, among which VPN is of course a key component.