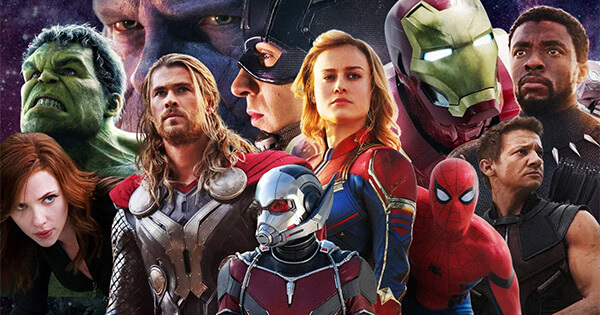 Superhero lovers are delighted to know that their favorite Marvel movies are on Netflix. Whether you like DC or Marvel more, you can't dispute the sheer quality that these companies produce. Unfortunately, not every Marvel movie is available in every Netflix catalog, so you'll miss out on some great titles. The silver lining is that we have a solution to this problem, and if you stay with us, you'll see how to start your superhero binge-watching adventure today on Netflix!
Marvel Movies on Netflix – Where to Find Them?
So far, this movie production company has recorded 20 movies and you can find 19 of them on this streaming platform. The movie that you can't find here is Dr. Strange, but with all the other high-caliber titles, that might not be a cardinal fault.
The trick with each of these movies is that they're available in different regions. Therefore, we're going to list all of them, along with Netflix catalogs they belong to, starting with the newest ones.
Ant-Man and the Wasp – US, Canada, Mexico
Avengers: Infinity War – US, Canada Mexico
Black Panther – US, Canada, Mexico
Thor: Ragnarok – US, Canada, Mexico
Spiderman: Homecoming – UK, Japan, Canada
Guardians of the Galaxy 2 – UK, Germany, Israel
Captains Avengers – Civil War – Israel
Ant-Man – France, UK, Israel
Avengers: Age of the Ultron – Israel, France
Guardians of the Galaxy – France, Canada, Israel
Captain America: The Winter Soldier – Israel
Thor: The Dark World – Israel
Iron Man 3 – Germany, Israel
The Avengers – Israel, Canada
Captain America: The First Avenger – Israel
Thor – Israel
Iron Man 2 – Israel, France, Germany, Canada
The Incredible Hulk – UK, Japan, Germany, Canada
Iron Man – Germany, Israel
As we can see, these movies are scattered throughout many different Netflix catalogs. Even if you're from Israel, for example, you won't be able to watch the newest movies, as they're not available in this country.
Access Specific Netflix Catalogs With ExpressVPN >
You surely don't want to travel around the world for this purpose. Instead, you can get a VPN for watching specific content on Netflix without having to leave your house. Just get cozy, watch some superhero movies, and imagine being one of them!
How to Unblock and Watch Marvel Movies on Netflix?
Having a VPN by your side gives you an enormous amount of online freedom. You can unblock geo-restricted platforms, stay anonymous, browse the Darkweb, and do whatever you want. Of course, the service will save your privacy, preventing hackers and ISPs from following your trail.
Marvel movies on Netflix are abundant, as we've seen, and thankfully, this service will let you change your online location. Why is this important? Simply put, because you can connect to servers in different countries and access different Netflix catalogs.
For instance, connect to a German server and you can watch The Incredible Hulk and Iron Man. Or perhaps, you connect to the Israeli server and access the Avengers and Thor: The Dark World.
Here's how to use a VPN to gain access to your favorite movies on this platform:
1. Get a VPN Subscription
To be able to use this service, you must get a subscription. We recommend ExpressVPN for this purpose, as it's an ultimate provider for bypassing geo-restrictions like these.
2. Download and Install the Apps
Do you need a Windows VPN? In that case, download the app for this, or any other platform you want to use. ExpressVPN will allow you to do so once your subscription is active. Open the app, sign in with your credentials, and proceed to the next step.
3. Connect to the Respective Server
Now, depending on the movie you want to access, you need to connect to a respective server. To do so, open the server list, find the country you want, and double-click on it.
After a few seconds, your connection will be established, which will give you a new IP address.
4. Enjoy Marvel Movies on Netflix
With everything in place, visit Netflix and start watching a movie of your choice. Pretty simple – as we promised!
Best VPN to Watch Marvel Movies on Netflix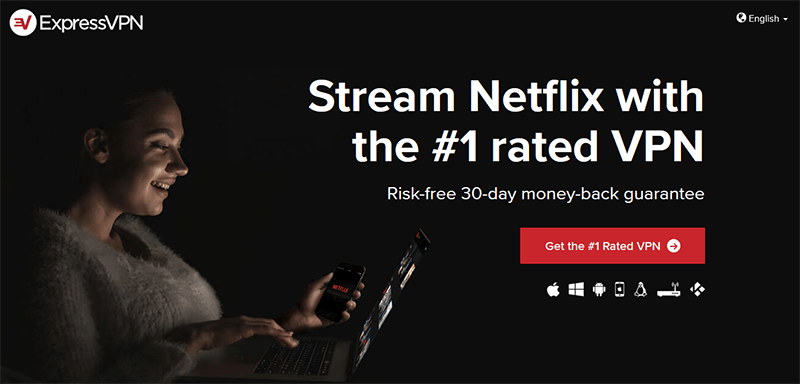 For streaming purposes, there's no better option than ExpressVPN.
ExpressVPN is our favorite provider to use for this purpose, and there are many reasons for that. First, it has the best VPN Android app, letting you watch movies on your phone. In today's day and age, this is a pretty big deal.
Another reason why we like it so much is its speed. Speeds are crucial for streaming and with this provider, you're perfectly settled. However, the most important thing is that it's the best provider for Netflix, generally speaking.
We tested it with multiple catalogs, where ExpressVPN unblocked a majority of them, including the ones we mentioned in the list. This will let you access any Marvel movie in a snap of a finger, for a smooth and enjoyable streaming experience.
Users will also like ExpressVPN for its security. It uses 256-bit AES encryption and a kill switch, to make your connection protected from potential online threats. Moreover, the provider has a zero-logging policy that screams privacy.
Connectivity-wise, the provider has apps for every platform including routers, and lets you protect up to 5 devices simultaneously. A provider of this caliber isn't the cheapest around, but its 49% discount for an annual plan will put a smile on your face.
On top of that, you get 3 months FREE and a 30-day money-back guarantee.
Watch Marvel Movies on Netflix With ExpressVPN >
Is Endgame on Netflix?
Endgame came out in 2019 and was a pretty big title for all Marvel fans. This movie saw a massive amount of critics, both good and bad, mainly for its ending. However, it remains a relevant movie, marking the end of a big franchise.
The question is if you can find it on Netflix.
Well, we hate to bring you sad news, but you can't. In fact, you won't be able to find many Marvel titles on this site, probably very soon. The reason for that is Netflix's broken deal with Disney, a company that hosts these movies.
As a result, in the future, no Marvel titles will be on Netflix. So far, a few of them left the platform and as we speak, the choice is shrinking further. Users who'd like to enjoy all the aforementioned movies will have to switch over to Disney+ very soon.
It's obvious that Disney+ plans to spoil Netflix's plans and in this regard, it succeeded. Although it's still a better platform, Disney+ will be a better site for those who like this sub-genre of movies.
Should I Use Free VPNs for Netflix?
Accessing Netflix and watching Marvel movies using a free VPN is rarely possible. Free VPNs are incapable of unblocking geo-restrictions, and on top of that, they often come with very limited bandwidth.
For example, TunnelBear offers 500 MB a month, while Windscribe comes with 5 GB by default. Both of them won't suffice if you want to watch movies daily, making them pretty much useless for this purpose.
Furthermore, these providers are far inferior in terms of security. Maintaining VPN servers is very expensive and providers must earn some way. That way is usually by collecting your personal information and browsing history, to then selling it to third parties.
Needless to say, this will violate your privacy and ruin the whole purpose of the service. You want to avoid that at ALL COSTS by getting a premium offer, such as ExpressVPN.
It will let you watch all Marvel movies on Netflix as well as stay safe and secure online. As they say, two flies with one hit – bang!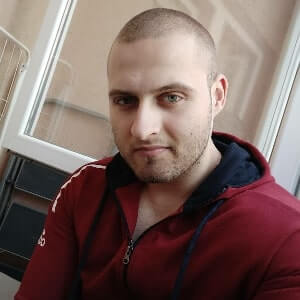 A professional writer with a Master's degree in Mechanical Engineering. Since his youngest age, he loves everything related to internet, technology, fitness, games, and dogs! He joined our team in order to bring his deep knowledge in security services, among which VPN is of course a key component.