If you're a fan of crime TV shows, you've probably heard about Luther. This TV show started back in 2010, and since then, it managed to keep its fanbase thrilled and excited for new seasons.  The good news is that it's available on Netflix, but not on every catalog, which some users might find confusing. Which Netflix catalogs have this TV show? And most importantly – how to access them? Let's find out below!
Where to Find Luther on Netflix?
With its initial release in 2010, Luther doesn't have many seasons as many older shows do. In total, there are 5 seasons, each having a few episodes. Usually, when shows are available on different Netflix catalogs, not every catalog has every episode.
However, in this case, all of the catalogs have each of the 5 seasons, which makes it great if you want to binge-watch through the whole thing. Now, for the main question – where can you find Luther on Netflix?
Here are the Netflix catalogs where Luther TV show can be found:
Belgium
France
Iceland
Italy
Netherlands
Portugal
Spain
Sweden
Switzerland
Turkey
As you can see, only 10 countries are licensed to display this show, and surprisingly, the US and UK aren't some of them. Why are these countries important? Pay attention to the next section to find out.
How to Unblock and Watch Luther on Netflix?
To unblock and watch any Netflix catalog, you need the help of a VPN. This service allows you to bypass geo-restrictions and access pretty much any website, including Hulu, HBO GO, Disney+, and many more.
You do so by connecting to a VPN server in another country, after which you obtain a new IP address.
Moreover, this service is crucial for your online security. It encrypts your connection, making you invisible to hackers and other threats online. Yeah, we know it sounds like rocket science but it's very easy to setup a VPN.
Here's how to catch Luther on Netflix with this service:
1. Subscribe to a VPN Provider
To take advantage of this service, it's crucial that you get a subscription. You need to pay for it, but don't worry – the price is just a few bucks and you get your money's worth.
We recommend ExpressVPN for this purpose.
2. Download and Install the Respective Apps
When you subscribe, the provider will let you download the app you want to use. If it's a Windows app, download it and open the app. Sign in with your credentials and proceed to the home screen.
3. Connect to One of the Servers from the List
On the home screen, you'll see a connection button that looks like your PC power button. Click on the country under it to check the server list. Now, depending on your location, connect to the nearest country from our list.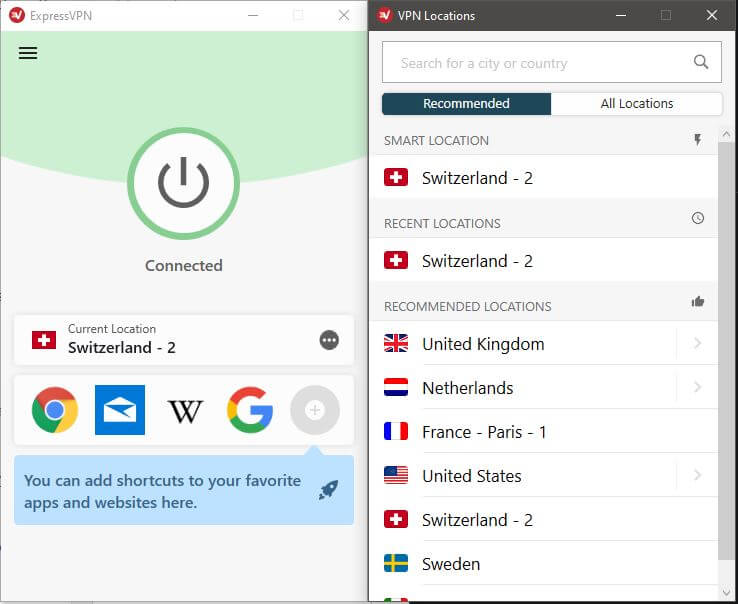 For example, if you're from Germany, you can connect to Belgium, France, Portugal, and so forth. By doing so, you minimize speed losses that often come as a result of using a VPN.
But, this speed loss is very small, yet you get impenetrable security and privacy.
4. Watch Luther Without Restrictions
Already connected? Good! Visit Netflix, search for Luther, and enjoy your late-night limitless streaming!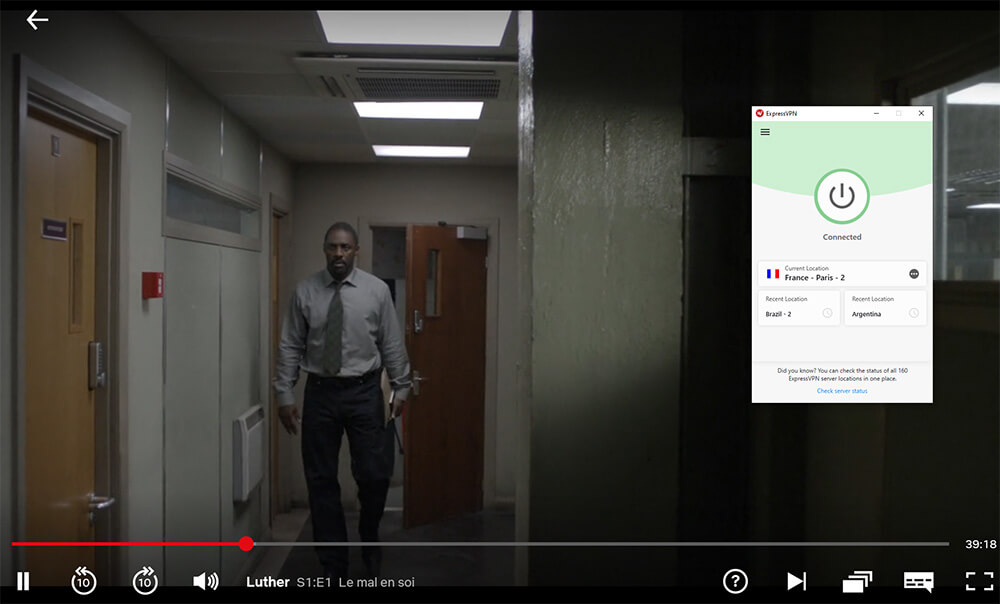 Best VPNs to Watch Luther on Netflix
Netflix is very skilled at blocking VPNs, so don't expect every provider to work flawlessly. For that reason, we've come up with a list of the top 3 providers for this purpose. Scroll down to find out more!
1. ExpressVPN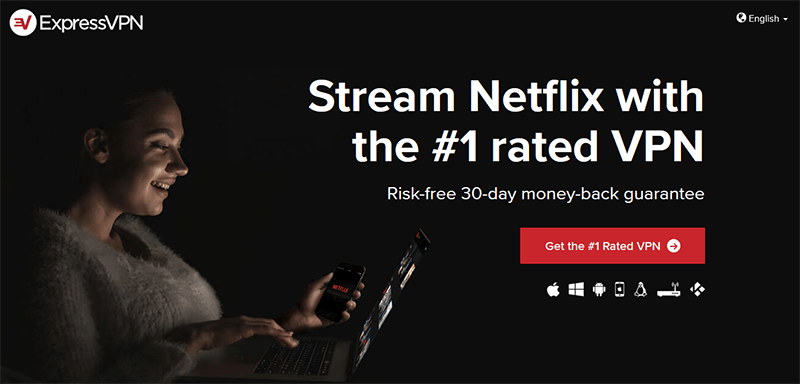 With its 3,000+ servers in 94 countries, ExpressVPN is exceptional when it comes to unblocking websites. You'll be able to watch Luther on Netflix, as well as thousands of amazing shows on different streaming platforms.
Another great thing about this provider is its performance. The speeds are exceptional, making it easy to enjoy bandwidth-hungry activities online. Apart from everything we said, ExpressVPN is an epitome of safety and security.
You get 256-bit AES encryption as a means of protection, and a zero-logging policy to take care of your privacy. ExpressVPN offers 5 simultaneous connections, which is great for the price and allows you to watch Luther on Netflix even on a smartphone or tablet.
What's also awesome is its 49% discount that you get for an annual plan. To top it all up, you also receive 3 months FREE, resulting in 15 months' worth of subscription.
Watch Luther on Netflix With ExpressVPN >
2. CyberGhost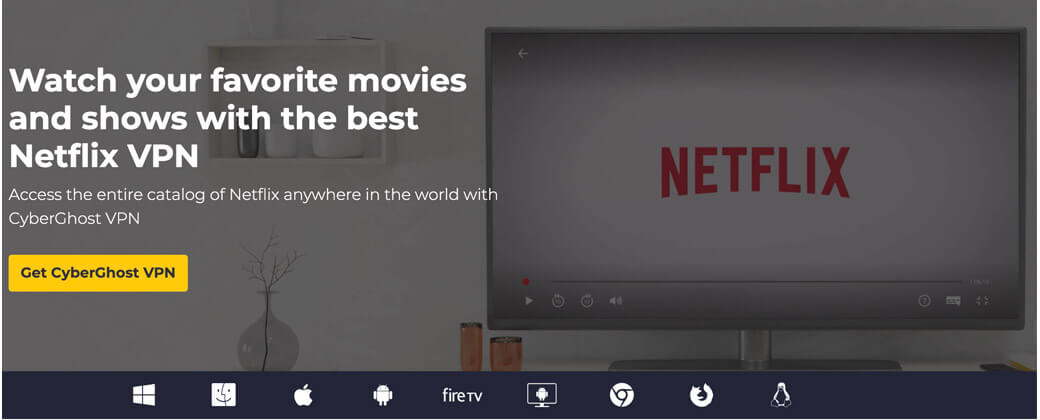 Looking for a cheap VPN for Netflix? Here's a good pick – CyberGhost. This provider boasts a huge server network of 7,000 units in 90 countries, which will come in handy for unblocking Netflix.
A good portion of these servers is dedicated to streaming, which enhances its site-unblocking capabilities. As a result, bypassing geo-restrictions is a breeze, regardless of your location. In terms of speeds, CyberGhost is nearly at the level of ExpressVPN.
It's pretty fast across the board, with stable connections that won't leave you hanging during important scenes. What's worth mentioning is that you get 7 simultaneous connections, which is slightly higher than the industry standard.
On top of that, CyberGhost offers apps for all major platforms, effectively covering every existing and potential user. For a very affordable price, security is pretty tight. There are military-grade encryption and an automatic kill switch for keeping things strictly private.
If you're thinking about getting it, we recommend its 3-year plan that comes with a 45-day money-back guarantee.
Get CyberGhost for Unblocking Luther on Netflix >
3. NordVPN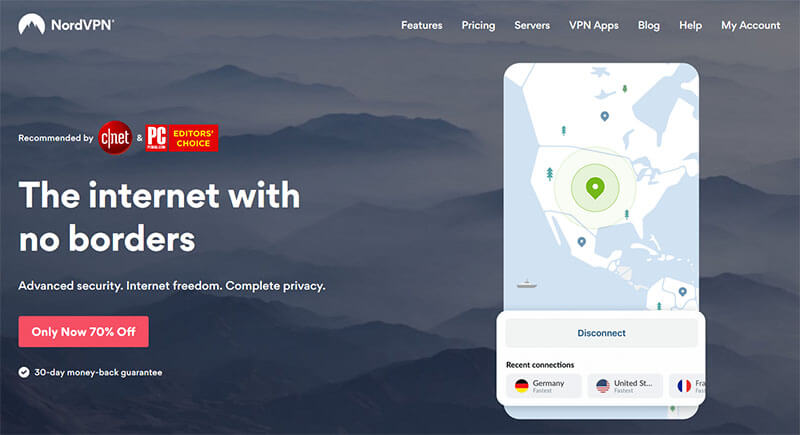 NordVPN is our last pick for watching Luther on Netflix, and regardless of that, it's an awesome VPN. It has 5,600+ servers worldwide, allowing for fast speeds and reliable connections on every device.  To accompany its server network, the provider is very efficient at unblocking Netflix.
Every catalog we've mentioned will work just fine, letting you watch Luther in a blink of an eye. NordVPN is supported by many platforms, including Windows, iOS, Android, Linux, and macOS. Therefore, unblocking your favorite sites will be a breeze.
NordVPN's superiority is reflected in its security, which is easily one of the best on the market. The Panamanian jurisdiction allows it to maintain a zero-logging policy, all while using military-grade encryption to keep you safe.
If you want to get it, we recommend a 2-year plan for long-term protection. It's the cheapest on a monthly basis and has huge savings that are wallet-friendly.
Enjoy Luther Series on Netflix With NordVPN >
Quentin is the co-founder of the-bestvpn.com. With several experiences as a System and Network Engineer, he is very knowledgeable when it comes to VPN, cybersecurity and the risks of using the Internet nowadays.