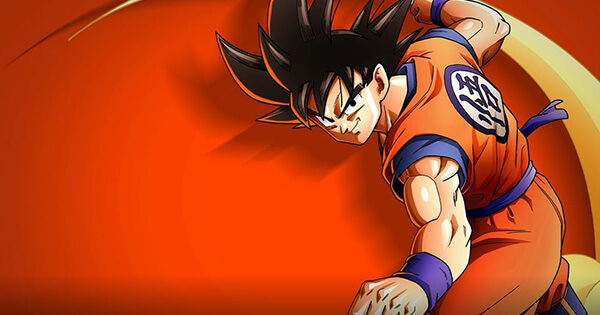 Dragon Ball Z is perhaps one of the most influential anime of all time. With its inception in 1988, the anime series quickly took the world by storm, winning the hearts of millions of viewers worldwide. In 2023, you can watch it on Netflix, but not in every country or catalog. That's why we're going to see how you can easily watch Dragon Ball Z on Netflix from anywhere in the world.
Which Dragon Ball Z Movies Are Available on Netflix?
Before we delve deeper into the guide, we need to see what movies are available on this streaming platform. This is a pretty big franchise, with shows ranging from the early 1990s to the late 2010s.
Every movie begins with the same title – Dragon Ball Z, so the list you see below is comprised of the subtitles of each entry. Also, we added the Netflix catalogs in which you can find all of the entries, making it easier to follow our guide in the next section.
The Dead Zone (1989): Netflix Japan
The World's Strongest (1990): Netflix Japan
The Tree of Might (1990): Netflix Japan
Lord Slug (1991): Netflix Germany & Japan
Cooler's Revenge (1991): Netflix Japan
The Return of the Cooler (1992): Netflix Germany & Japan
Super Android 13 (1992): Netflix Japan
Bojack Unbound (1993): Netflix Japan
Bio-Broly (1994): Netflix Germany & Japan
Broly – Broly Second Coming (1994): Netflix Japan
Fusion Reborn (1995): Netflix France & Japan
Wrath of the Dragon (1995): Netflix France & Japan
Battle of the Gods (2013): Netflix France, UK, Italy, Japan, Portugal & Spain
Resurrection 'F' (2015): Netflix France, Germany, UK, Japan, Portugal, Singapore, Spain & Switzerland
Since we're talking about a Japanese series of movies, you can find each entry on Japanese Netflix. However, not all of our readers are from this country, so the other countries from the list might be an option.
Bear in mind that you won't be able to watch every movie in the franchise if you're not located in Japan. This means that you're going to get less than half of the experience, with only a few movies available. But that's without counting on the trick that will follow!
How to Watch Dragon Ball Z on Netflix?
Watching Dragon Ball Z on Netflix is very easy with a VPN. Are you wondering what is a VPN? Well, you should check our in-depth guide on that! For now, we'll be brief. A Virtual Private Network is a service that allows you to browse the internet anonymously and bypass geo-restrictions.
Access All Netflix Catalogs With ExpressVPN >
When you connect to a VPN server, you get a new IP address in another country, which allows you to access that country's sites and platforms. If you're not from any of the countries above, or Japan, and you want to enjoy every movie on the list, this service will help you.
Here's how to enjoy your favorite franchise in a few simple steps:
Subscribe to a VPN service. Our recommendation is ExpressVPN.
When you subscribe, download the apps for the platforms you're going to use.
Open the app, sign in with your credentials, and proceed to the home screen.
Under the connection button, click on the country to open the server list.
Scroll down, find Japan (or France/Germany but they have fewer Dragon Ball Z movies), and connect to the server in this country using the connection button.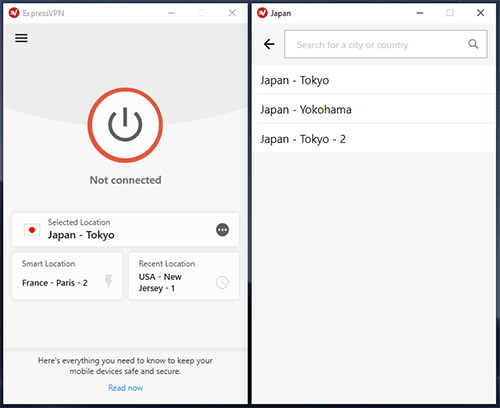 After the final step, wait for a few seconds to establish a connection. Once it's done, visit Netflix and enjoy Dragon Ball Z.
Best VPN to Enjoy Dragon Ball Z on Netflix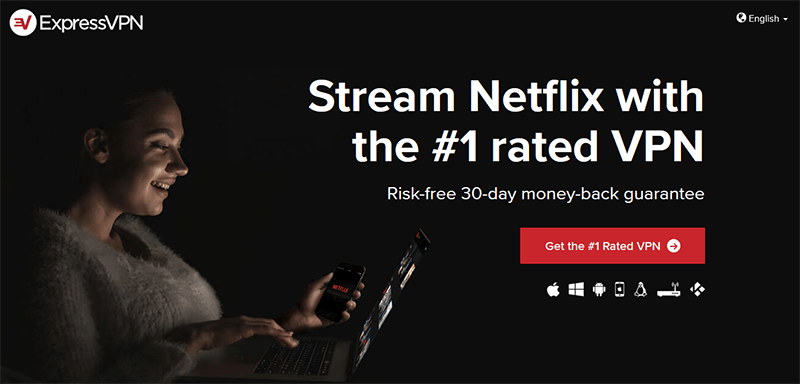 The trick with this streaming platform is that not every VPN provider can unblock it reliably. Furthermore, you need a provider that offers both fast speeds and the ability to unblock Netflix, which will give you the best possible streaming experience.
A provider that ticks every box is ExpressVPN, therefore, it's our recommended choice.
ExpressVPN works great for streaming, thanks to the fastest speeds on the market. This is the best provider your money can buy, offering 3,000+ servers in 94 countries worldwide. With plenty of servers in Japan, you'll find it easy to watch every episode of Dragon Ball Z that is available on Netflix.
On top of that, ExpressVPN will open the way for other platforms as well. You will be able to unblock HBO GO, DAZN, Disney+, and Prime Video. If you're a streaming addict, this should be your go-to option.
Enjoy Dragon Ball Z on Netflix With ExpressVPN >
Security-wise, the provider uses 256-bit AES encryption for protecting your connection. It has apps for Windows, macOS, iOS, Linux, and Android, allowing you to protect all of the devices simultaneously.
Speaking of which, ExpressVPN allows for up to 5 simultaneous connections on a single account. With this functionality, you can enjoy Dragon Ball Z on whatever device, whether it's on your laptop, smartphone, tablet, or desktop PC.
Users who decide for this service will get a 49% discount and 3 months free for an annual plan. This makes ExpressVPN much more affordable, which will save you a lot of money in the long run.
Will Free VPNs Allow You to Watch Dragon Ball Z on Netflix?
No, they aren't, and here's why.
Free VPNs are going to do more damage than actually give you something to look forward to. They're very bad at unblocking sites like Netflix, so you can forget about streaming on it. Moreover, the vast majority of them offer limited bandwidth.
This will limit you to a few gigabytes a month, which is all but enough to binge-watch movies and shows from Dragon Ball Z. Not to mention very slow speeds that won't hold up for full HD streaming.
For us, the worst part about them is that they lack security and privacy. They'll usually use weaker encryption with the lack of a zero-log policy. In other words, they'll store your personal information and sell it to third parties for revenue.
Maintaining VPN servers is very expensive and since they give you their services for free, they must earn somehow. The least you can do is avoid free VPNs at all costs and focus on the premium options.
Premium options will have much better performance and unblock the streaming platforms you want. We recommended ExpressVPN for this purpose, but providers like NordVPN and CyberGhost will suffice as well.
Just be sure to follow this guide from start to finish and watching Dragon Ball Z movies/series on Netflix will be a breeze.
Quentin is the co-founder of the-bestvpn.com. With several experiences as a System and Network Engineer, he is very knowledgeable when it comes to VPN, cybersecurity and the risks of using the Internet nowadays.