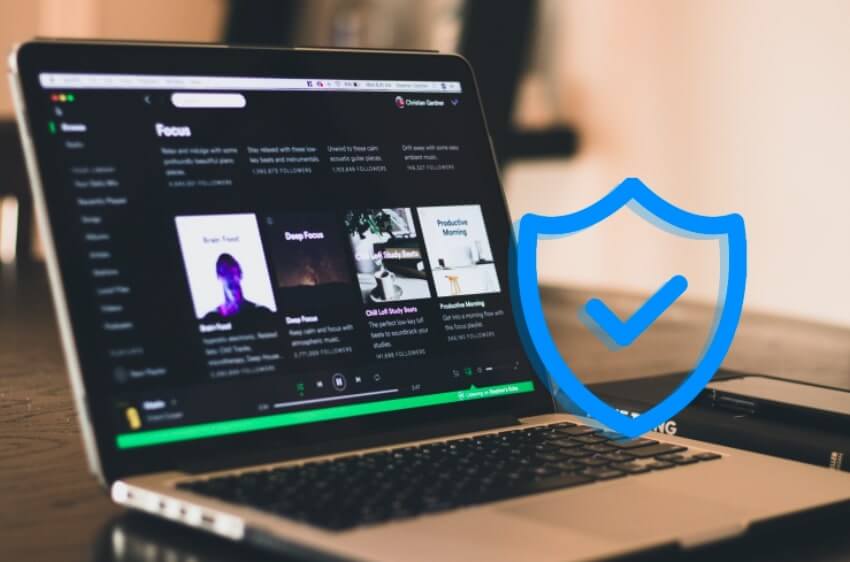 In recent years, there's been a drastic change in the way everyone listens to music. We used to carry large vinyl records around, but we can now have access to thousands and millions of songs in our pockets. Nowadays, the most cost-effective and easiest way of listening to music is digital streaming. Meanwhile, you can't talk about digital streaming without mentioning Spotify.
Boasting millions of users across the world, this is a music-streaming service that has totally revolutionized our way of enjoying music. However, the platform is not available to everyone, despite its widespread reach and accessibility.
It's currently available only in 78 countries worldwide, while it's blocked in numerous jurisdictions. Besides, many organizations restrict access to the platform.
Luckily, there're ways of getting past these limitations. Whether you are residing in a country that doesn't support the service or you can't use it because of a network restriction, you can use a VPN to gain access.
By disguising your IP and securing your connection, a Virtual Private Network can get you around access problems. Probably you might not be sure, but there're many reasons why you may need to use a VPN for the streaming platform.
Ranking for the best VPN to use with Spotify (2023):
ExpressVPN
NordVPN
CyberGhost
Surfshark
IPVanish

What Is Spotify?
Founded in 2006, the way Spotify has rapidly become a massive player in the world of music has been nothing short of sensational. The company works by streaming copyrighted music files to browsing devices.
Rather than directly downloading songs to your browsing device, the service just transfers data in real-time. Therefore, you don't need to pay for individual songs or even waste valuable space.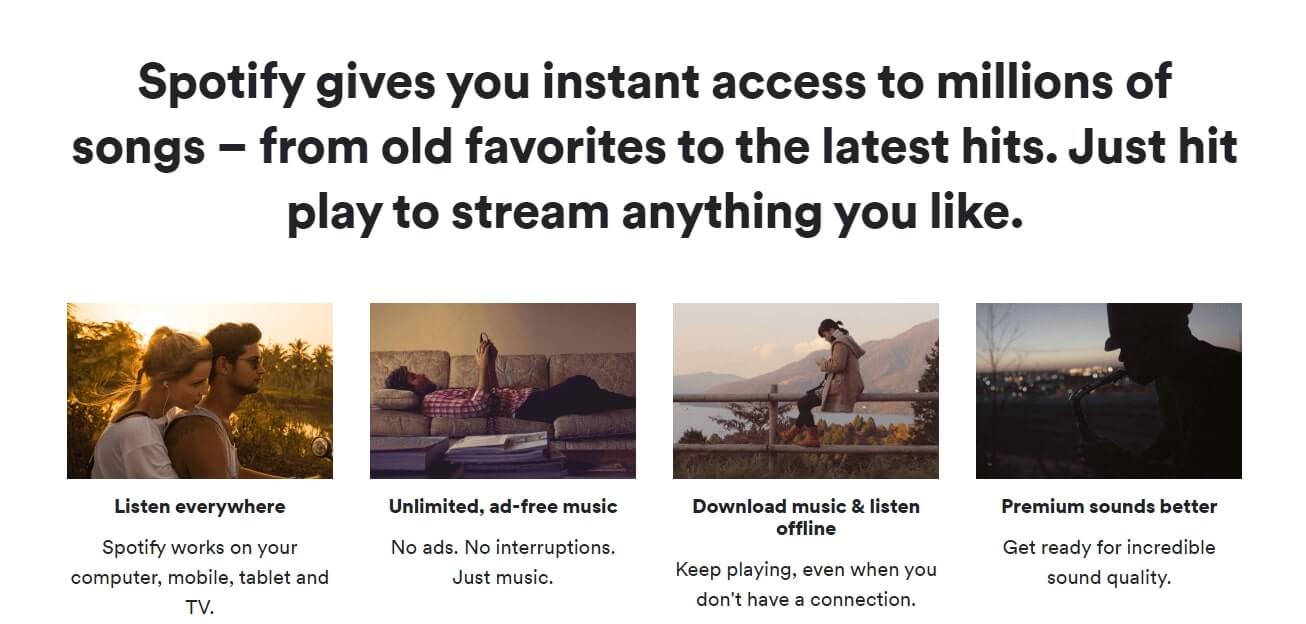 At the moment, the service operates primarily in two ways. The first one involves you paying a fee every month to enjoy ad-free music. On the other hand, you can create a free account that is littered with annoying commercial breaks.
However, the free plan is probably why the company has become what it is today. The platform currently has more than 210 million users worldwide, and it's available for basically every device connected.
This ranges from regular Windows computers to set-top Kodi boxes and streaming dongles.
Why Is It Unavailable in Some Countries?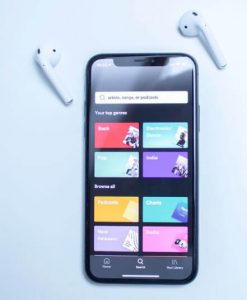 Sadly, the streaming service is unavailable in some countries around the world, due to licensing contracts and copyright laws.
Even though music consumption has seen a lot of advancements, licensing is still fairly old-fashioned. Before a song could be made available to you, the streaming company must have been licensed to play a song in your particular country.
Meanwhile, these licenses are not available to every nation, which is unfortunate. Instead of that, it is done on a basis of region-to-region. It's the same for people who want to try to watch Youtube everywhere in the world.
In fact, Spotify could still be available in your region and you wouldn't still be able to listen to every song, album, or artist that the company offers. That's because content licensing regulations may restrict availability in some countries.
In fact, although the American library is the biggest, you won't be able to access it if you don't live in the United States.
Why Should I Use a VPN for Spotify?
Having discussed what Spotify is and why it's not available in some countries, we will now talk about the reasons you may actually need to use a Virtual Private Network to stream on the streaming platform. While this section is short, the information therein is very important.
To bypass geographical restrictions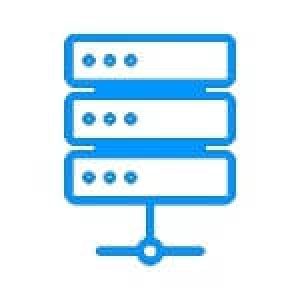 As you probably even know already, your IP is connected to your device and location. Virtual Private Networks are capable of getting around geographical blocks and providing access to Spotify by giving you a new, fake IP address instead of your original IP.
Typically, providers have servers located around the globe. In fact, some of the biggest companies like ExpressVPN and NordVPN have thousands of servers that you can connect to. So, when you choose a server that is not located within your country, they will give you a new IP address from that region you've chosen.
Subsequently, the site will think that you are trying to access their service from that region. Thus, you can use your VPN in India and be showing as though you're in the United States. While it may seem simple, it is a very smart workaround that is unbelievably effective for bypassing geo-restrictions.
A very good thing about this is that you'll be able to save money on your Spotify subscription using a VPN. Just go to a country where it is cheaper!
To get past network restrictions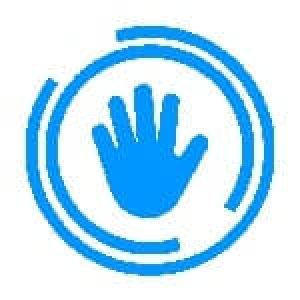 Another problem that users often face is network restrictions. It is commonplace for network administrators to prevent Spotify access for one or two reasons.
This act of filtering is common in places of business and schools. Basically, network settings block your ability to stream any digital content.
Fortunately, Virtual Private Networks are capable of handling these restrictions. When you connect to a server, whether it is in your country or located in another country, everything you do is first of all sent to that VPN server.
Apart from the fact that your connection is encrypted, your data is transferred to the server before being sent to the service. It may look like it's nothing to you but this additional hoop can get you past network filters effectively.
As far as your school or employer is concerned, you are using some random website that is not blacklisted.
What's the Best VPN to Stream on Spotify?
While there're many VPN providers around, only a couple of them can work for the streaming service. To prevent you from choosing one of the options that don't work, we have compiled and reviewed the best ones for the streaming service here.
ExpressVPN
With its ability to seamlessly combine lightning-fast speed with military-grade encryption, you'll be hard-pressed to find a provider that is better than ExpressVPN.
Besides, setting the application up is very easy as it has a minimalist, functional design that functions without glitches. The provider also has over 3,000 servers spread across 160 locations in 94 countries, giving you a wide range of servers to pick from.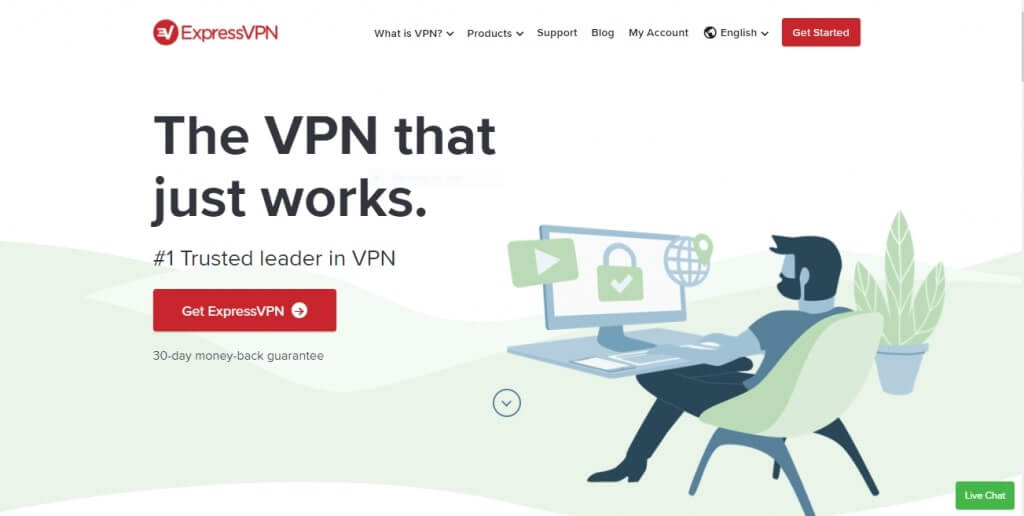 In terms of encryption, this provider offers the best encryption standards in the business. As a default, the provider leverages OpenVPN with military-grade AES 256-bit. Of course, these are engineered to keep your data totally secure.
People who're keen on privacy will be glad to know that this service keeps bare minimum data. In fact, most of the pieces of information it keeps are servers used by users and the timestamps. They don't record individual IP addresses.
For extra security, ExpressVPN also features a Kill Switch feature that blocks internet access temporarily if the connection drops unexpectedly. A single account gives you access to five devices simultaneously.
Plus, applications for both iOS and Android are available, along with clients for macOS and Windows. This provider is not the cheapest on the market though, but you'll get enough value for money. Plus, the company offers mouth-watering incentives and discounts.
One of the incentives is a 30-day money-back guarantee, which means you'll get your money back if you're not pleased with the service within 30 days. This even means you could use it as a Free VPN for your iPhone for 30 days.
PROS:
A wide network coverage
Super-fast connections with no restrictions
High-grade encryption
Easy to use clients for all platforms
Connect up to 5 devices simultaneously
CONS:
Not the cheapest in terms of price
---
Alternative VPNs
While ExpressVPN is the best provider for streaming music on Spotify, there are some worthy alternatives you may choose in its stead. We've reviewed some of them below to give you many options to choose from.
NordVPN
Boasting more than 5,000 servers spread across 60 countries around the world, NordVPN is a provider we recommend for power users.
Apart from offering a wide range of customizable options tailored to handle certain aspects of your streaming experience, this provider also delivers stability, speed, and ease of use, all in a very affordable package.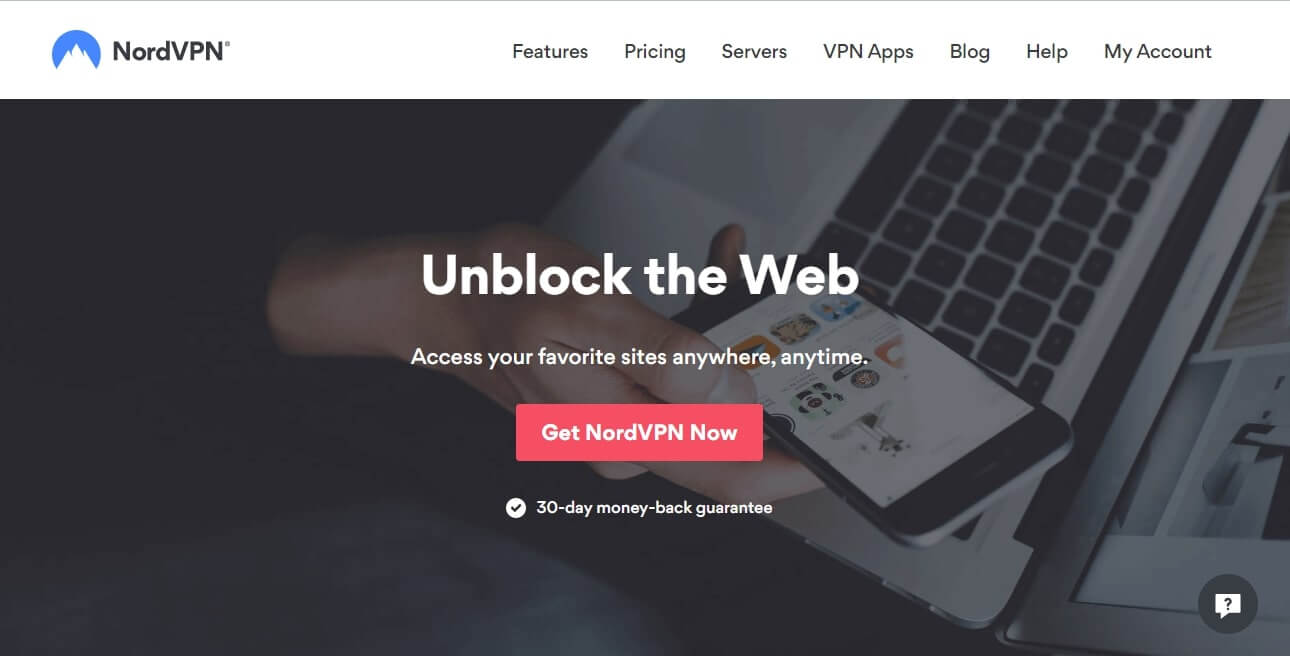 Like ExpressVPN, NordVPN also maintains a strict no-logging policy. The no-logging policy has prevented many attempts by authorities to identify the users of the company. Since the company wasn't keeping any logs, the authorities couldn't just find any data to help with their investigation.
While authorities aren't likely to be on your tail for just using a VPN to stream music on Spotify, it's still wise to stay connected. The provider encrypts data via AES 256-bit encryption and 2,048-bit DH keys.
It also uses the NordLynx protocol, which is one of the safest and fastest protocols around. In terms of simultaneous connections, it allows you to connect six devices at the same time.
The service also does not disappoint when it comes to the server network. There are more than 5,000 servers to choose from, spread across 60 countries around the world.
You can choose a server based on your preference, like anti-DDoS, torrenting, ultra-secure privacy, and video streaming. They also offer native clients for Windows, macOS, iOS,  and Android.
PROS:
A very large server network
Uses solid encryption and protocols
Sufficiently fast to stream High-definition content with no interruptions
Provides native clients for the most popular platforms
Maintains a strict no-logging policy
CONS:
The monthly plan is quite expensive
---
CyberGhost
CyberGhost is another excellent option on our list, and it's especially suitable for people who want to stream on Spotify with a budget-friendly service.
While it doesn't have loads of options like ExpressVPN or NordVPN, it delivers excellently on the fundamental standards of encryption protocols and speed. Since the firm is based in Romania, it doesn't have to comply with any compulsory data retention laws.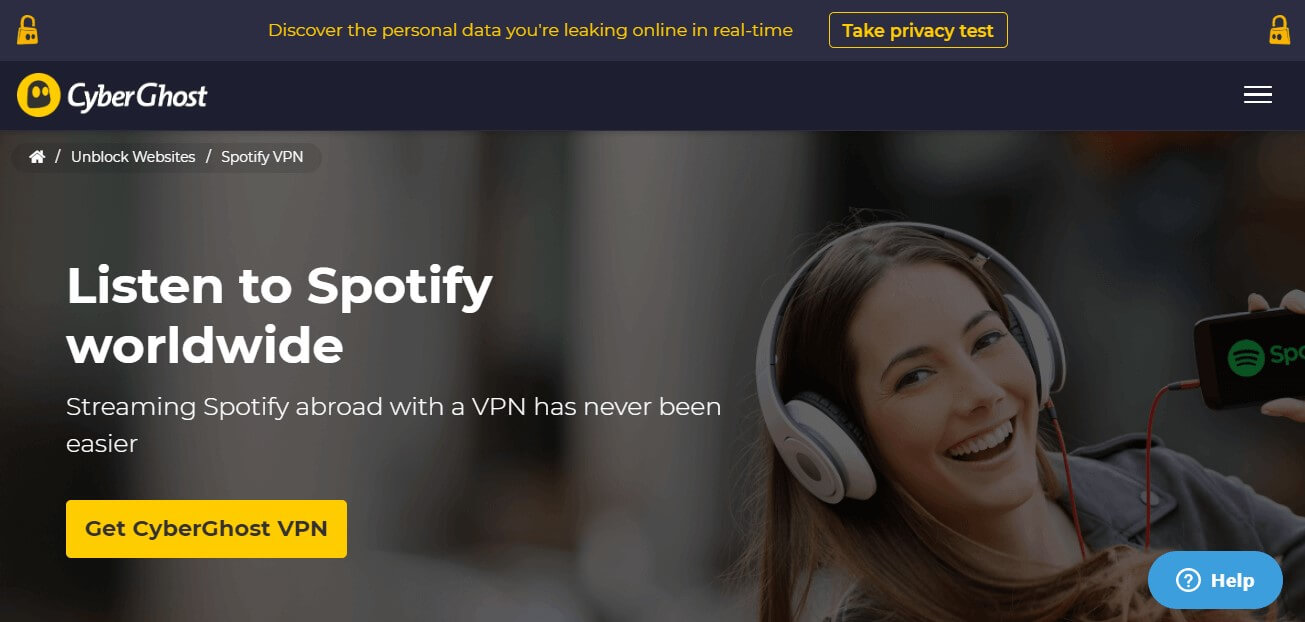 Also, the firm maintains a strict no-logs policy, which allays any privacy concerns you might be having. This means that even if a government agency tries to compel them to hand over the data of their users, they wouldn't have any data to hand over.
Furthermore, CyberGhost uses top-tier encryption standards. By default, it uses military-grade AES 256-bit encryption on OpenVPN with SHA256 authentication and 2,048-bit RSA keys.
To prevent leaks, it also features a Kill Switch, which helps to shut down your internet if you lose your VPN connection.
In terms of server coverage, the VPN operates more than 6,800 servers, spread across 90 countries around the world. Thanks to the broad server network, the provider can easily unblock Spotify and let you stream your favorite songs.
The provider grants 7 simultaneous connections on a single plan, which should be sufficient for the numerous devices you own. The company also provides native clients for the most popular platforms in the world, including iOS, Android, macOS, and Windows.
However, the service doesn't work in China, which may be a huge drawback to residents of China.
PROS:
Maintains a fairly large server network
Excellent platform support
Uses strong encryption protocols
Maintains a strict no-logging policy
Discover CyberGhost's servers now >
---
Surfshark
Any list of the best VPNs wouldn't be complete without Surfshark, thanks to its solid encryption and unlimited simultaneous connections. If you want a VPN that would give you Spotify access in a place where the service is blocked, this is one of the first options that you must first consider.
The company's 3,200+ server network seems extraordinary, and have servers in "important" places. Furthermore, Surfshark delivers decent speeds, which is nothing out of the ordinary, but good enough to stream effortlessly.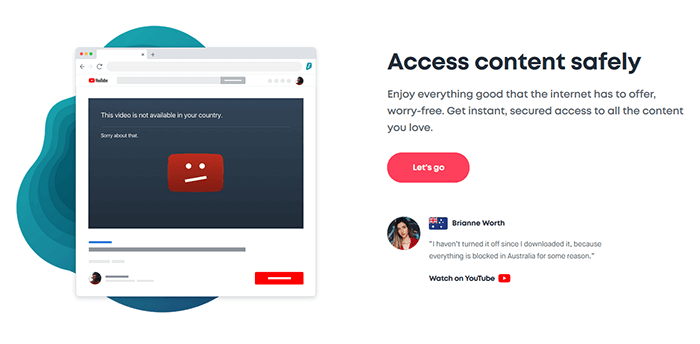 Besides, the privacy protection and online security of the company are peerless, offering an ad-blocking feature, military-grade AES 256-bit encryption, and kill switch.
Additionally, the VPN doesn't retain any type of logs and accepts Bitcoin payments as well. Offering native clients for some of the most popular platforms around, the platform support of this service is above average. It supports platforms like Amazon Fire TV, iOS, Windows, Linux, macOS, and Android.
Thus, if you're struggling to decide which service to use for your Amazon Fire TV, then this could be the right one for you. As if that wasn't enough, the provider also offers browser extensions for Firefox and Chrome.
On top of that, it's compatible with routers as well, which makes sense if one of your devices doesn't have a native client.
Now, we'll talk about what Surfshark is most popular for, which is its unlimited number of simultaneous connections. This is a very impressive feat that is worthy of note, especially considering that the market standard is five.
PROS:
An unlimited number of simultaneous connections
Excellent platform support
Military-grade encryption
Doesn't retain any logs
Streams effortlessly without buffering
CONS:
Average connection speeds
---
IPVanish
Shipped with solid encryption standards, IPVanish is a provider that somehow combines affordability and high-performance. It will efficiently do its job with no lags while you stream on your Spotify account.
The fact that this provider doesn't keep any logs at all is also a massive plus, especially considering that it's based in the United States.
With the US being a country that's renowned for its invasive privacy laws, it means that they wouldn't even have anything to hand over to any authority that comes knocking.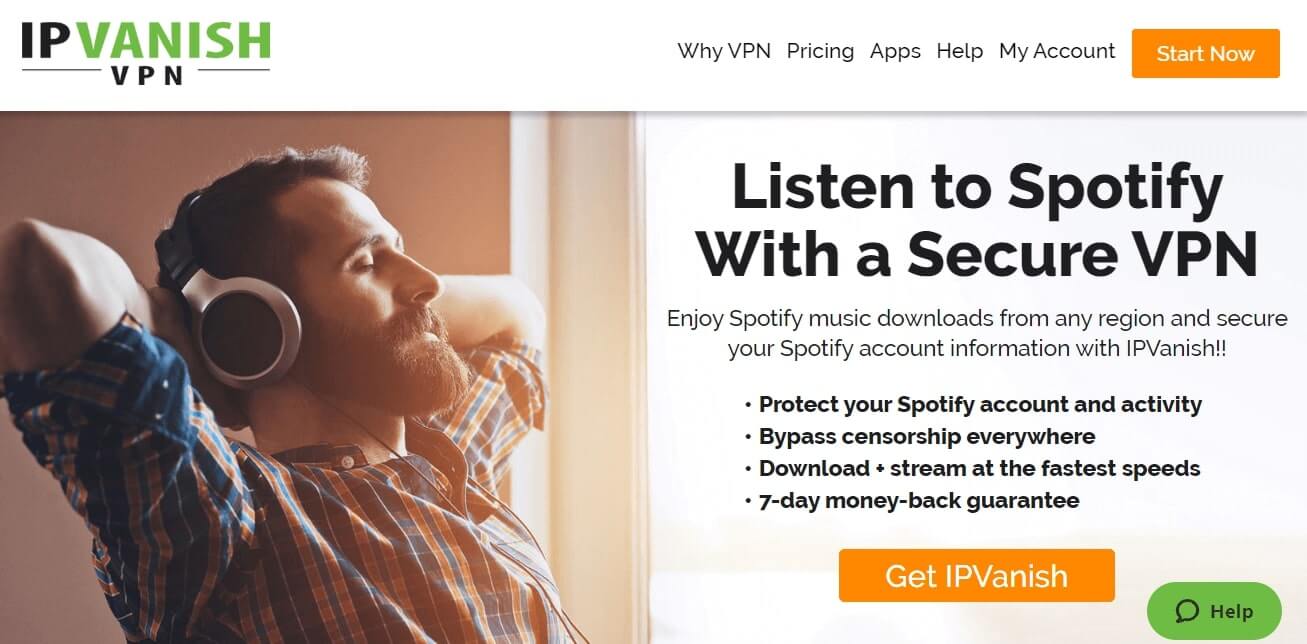 In fact, this provider is so committed to privacy that they included an internet kill switch. This feature helps terminate all internet traffic if there is a loss in the VPN connection. As regards encryption standards, the service uses AES 256-bit encryption on OpenVPN by default.
Then, it uses a DHE-RSA 2,048-bit key exchange and SHA512 authentication with perfect forward secrecy. This means that even if your account is ever compromised, malicious hackers won't be able to decrypt your past sessions.
In terms of server coverage, there are more than 1,500 servers to choose from around the world. While this is quite average, it's not the worst, especially since the servers are distributed excellently.
This VPN also allows up to 5 simultaneous connections, which while being average, allows you to split the cost amongst friends.
The service also has great platform support, offering native clients for iOS, Android, macOS, and Windows. A lot of people find it ideal for Kodi as it enables them to directly download the APK to their devices.
Plus that, the interface is remove-control-friendly for Kodi devices that have no mouse or keyboard.
PROS:
Keeps no logs whatsoever
Impressive speeds
Great platform support
Solid encryption protocols
CONS:
Based in the United States
Troublesome past
---
Final Thoughts
Being one of the biggest music-streaming platforms in the world, it's understandable that a lot of people are always looking for ways to unblock Spotify. While there're many ways to unblock the streaming service, using a VPN is the most effective.
Obviously, that's the essence of this article.
Having reviewed the best providers for this task, we hope you'll be able to stream your favorite songs wherever you are. We recommend only the best on The-bestVPN.com, so we assure you that you can always follow our lead.
FAQ
⚠️ How to use Spotify with a VPN?
This is extremely simple since you just have to connect to a VPN server. Once connected, you will just have to use Spotify as if nothing had happened.
? How to change Spotify Country?
By connecting to a server located in a country other than your own. For example, by connecting to a server located in the US, you will make Spotify believe that you are in the United States … Do you understand the principle?
That is why we recommend ExpressVPN. This VPN service offers servers in more than 94 countries around the world.
? Can I use a free VPN?
Free VPNs are not effective AT ALL on Spotify. This is why it is better to avoid them at all costs! Go for a paid VPN for this purpose. ExpressVPN, CyberGhost, or NordVPN are all excellent choices.
? How to download Spotify using a VPN?
Simply connect to a VPN server located in a country where Spotify can be downloaded. Once connected to the server, you will only have to download the Spotify application. It's as simple as that!

Michael is a talented writer who has dedicated a lot of time into making sure that everyone around the world can use the internet securely. Being an avid traveler, he has acquired a lot of experience while using different VPNs on his travels. When it comes to doing comprehensive "how to tutorials" or testing some VPN functionalities, he's always the best pick ! He's here to help you solve your VPN-related issues.