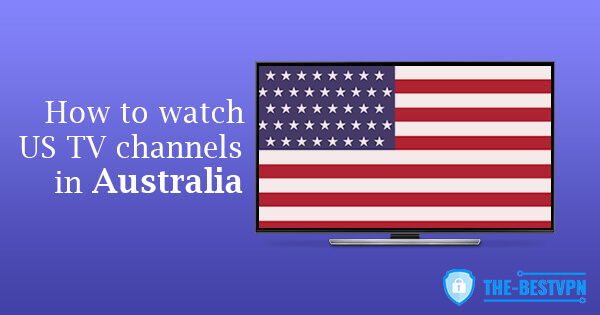 If you're an American residing in Australia, it's safe to assume that you already know that you can't watch your favorite American shows in the country. However, if you're an American who's traveling to Australia for the first time, either to vacation or for business, it's important you know that you won't be able to access or stream American TV services while abroad.
Of course, your inability to stream US channels isn't a consequence of any feud between the two countries. It's because of geo-restrictions, often placed on American television channels to prevent people outside the US from accessing them.
With that said, you may be wondering "how can I unblock US TV in Australia?" So, we've designed this article to teach you how to access or watch American television services in the Australian nation.
Why is US TV Blocked in Australia?
US TV channels are often blocked outside the United States for different reasons. Usually because of licensing or censorship issues. Whatever their reason may be for blocking their channels, the ban means that you can't watch or access those channels in another country without unblocking them.
How Do They Know I Am Outside the US?
Every computer or browsing device in the world has an address referred to as the IP address. When you connect to any website on the internet, they will be able to see your computer's address.
From your computer's IP address, they can easily tell where you're located. Therefore, when you try to unblock, watch, or stream American channels from Australia, they find out you're outside of the US and instantly block you.
How can I prevent them from detecting my location?
This is usually where a Virtual Private Network comes into the picture. VPN providers have their servers in different locations around the world. So, when you utilize a VPN to unblock US TV, you're connecting to one of the servers of the VPN company that is located in the US.
So, rather than seeing your real IP address, the website you're trying to access or stream from will see the IP address of the server you've connected to and believe you're in the United States.
Basically, a VPN allows you to deceive the website into believing you're connecting from the United States.
3 Best VPNs to Watch US TV in Australia
If you want to learn how to unblock American streaming services, using a VPN is the only method we recommend.
But how can I know the ideal VPN provider for me? We've done the hard work for you. Below, we've reviewed the three best VPNs to stream American television whenever you're in the Australian nation.
1. ExpressVPN

With 3,000+ powerful servers spread across 94 countries around the world, ExpressVPN is basically everywhere. You can always rely on this VPN to help you watch, access, or stream US TV in Australia. Secure, fast, and operating great customer support, it's not surprising that millions of people around the world regard ExpressVPN as the number one VPN provider.
When it comes to security, ExpressVPN offers you impeccable security. With its encryption provided via firmly implemented OpenVPN, there is no security breach with this VPN.
It also has a verified no-log policy, which means the provider doesn't store any of your internet activities while you unblock, access, or stream US TV websites.
The VPN also features sophisticated VPN features such as a kill switch, stealth mode, DNS leak protection, and auto-connect. It offers apps for all platforms and allows you to unblock and watch American television in Australia and on five devices simultaneously.
How can I reach the company when I need help, though? Well, the company offers excellent customer support, providing an awesome 24/7 live chat. With the live chat, you will always find an agent to teach you how to get out of your problems.
While the VPN is a bit pricey, it offers excellent incentives such as a 49% discount and a 3-month free subscription on every 12-month plan you buy. There is also a risk-free 30-day money-back guarantee which you can activate if you're not satisfied with their service.
Claim the 49% discount with ExpressVPN now >
2. CyberGhost

CyberGhost is another household name in the VPN industry. Currently operating 6,300+ super-fast servers scattered across 90 locations around the world, CyberGhost has everything to help you unblock and stream US TV from the comfort of your home in Australia.
For people who aren't tech-savvy, CyberGhost has an extremely user-friendly app. The easy-to-use app allows you to easily navigate the interface and access US TV whenever you want. By just clicking a button, you can connect automatically to servers specifically configured for your needs.
For optimal streaming, CyberGhost provides dedicated profiles, thereby allowing you to unblock and watch your favorite channels with the utmost ease.
Despite how easy it is to use, the VPN utilizes advanced technology. With the advanced technology it uses, it guarantees your safety while you stream US TV in Australia. The additional features that make CyberGhost an outstanding VPN include a built-in kill switch, DNS and IP leak protection, ad-blocking, and concurrent connections for up to 7 devices.
The security features of the VPN are very competent. For instance, Online Tracking Blocker eliminates the tracking elements from the code of the website. This ensures that your online activity won't be spied on while you unblock, access, or watch American channels like CNN in Australia.
With the company's 7-day free trial for Android or iOS users and a risk-free 45-day money-back guarantee, it's easy to see why this VPN provider is one of the most reliable options around.
Get CyberGhost for US TV in Australia
3. NordVPN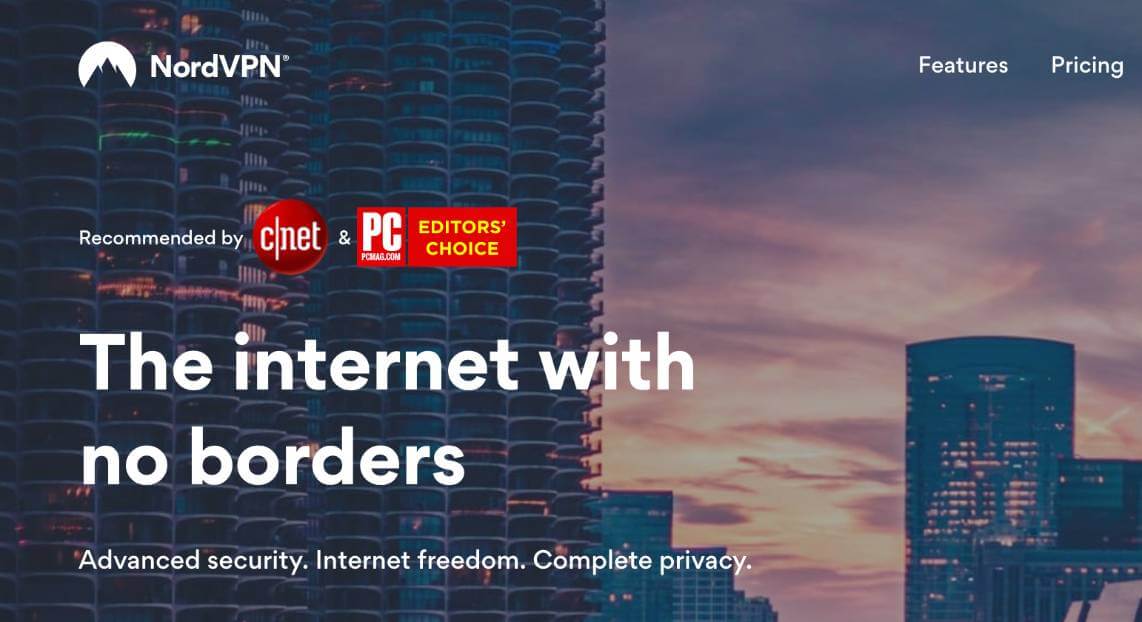 NordVPN comes with a decisive no-log policy and 5,600+ powerful servers around the world. Simply put, it's one of the crowd's favorites, but also one of the few VPNs that can consistently unblock and access US TV channels like Hulu and ACM.
For DNS leak protection, the VPN manages its own DNS servers. Besides, it supports all protocols, including OpenVPN and NordLynx. The fact that it's based in Panama means that it's outside the watch of the countries in the 14 Eyes and isn't restricted by any law.
Top that off with double encryption, a kill switch,  and Tor Over VPN, and you can effortlessly stream in Australia.
NordVPN allows you to enjoy P2P torrenting, HD video streaming, and gaming, powered by unlimited bandwidth and super-fast speeds. Understandably, the double encryption means it can be slower than the AES 256-bit encryption while you access US TV websites, but nothing too alarming.
In terms of compatibility though, NordVPN is one of the best. It offers apps for every major platform like Windows, Mac, iOS, and Android while allowing you to connect on up to 6 devices.
The VPN's multiple-connection support means your friends and family can also unblock, watch, or stream the shows they also desire in Australia.
Watch US TV in Australia With NordVPN
Final Thoughts
While Australia TV also offers a lot of entertainment, it's nothing compared to US TV, in the minds of US ex-pats at least. With all the tips we've provided in this guide, we hope you now know how to keep a tab on your favorite TV channels while you're out of the United States.

Michael is a talented writer who has dedicated a lot of time into making sure that everyone around the world can use the internet securely. Being an avid traveler, he has acquired a lot of experience while using different VPNs on his travels. When it comes to doing comprehensive "how to tutorials" or testing some VPN functionalities, he's always the best pick ! He's here to help you solve your VPN-related issues.