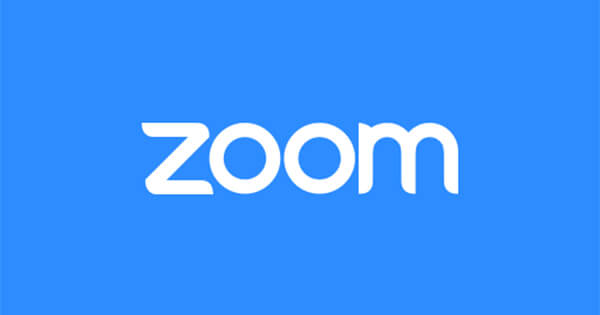 When it comes to teleconferencing apps, Zoom is one of the fastest-growing, especially in 2023. While the VoIP apps still get millions of users each day, some of them, including this one, are blocked in certain countries. Needless to say, this platform doesn't work in dozens of countries, so you'll need an easy workaround to fix this issue. By using a VPN, you can unblock it in a few simple clicks. Let's learn how!
Why is Zoom Blocked in My Country?
The first question is, obviously – why is Zoom blocked in your country? Well, blocking different VoIP is a pretty common thing that's been going on for ages. For example, the UAE does this, as well as Qatar and Saudi Arabia, for reasons unknown to us.
The same applies to China, which blocks even WhatsApp and Skype.
Furthermore, the app needs a license to work in particular countries. If it's licensed to operate in, let's say, Germany, the app will work for German people without using a Virtual Private Network. As of 2023, this is a well-known online conference app that works in most countries, although not all of them.
Whatever the reason for the block in your country might be, including the one we mentioned, there must be a way to circumferent this annoying issue. Keep reading to find out how.
Is Zoom Blocked Anywhere Else?
Your country isn't the only country where this platform is unavailable. There are at least 15 more countries where you can't access it. Some of them are China, Cuba, North Korea, Iraq, Central African Republic, Somalia, Ukraine, Venezuela, and so forth.
In case you're not sure about your country, feel free to check the full list here.
Interestingly, Kuwait and Qatar aren't on the list. As some of you know, these two countries, more or less, follow the UAE's rules regarding VoIP services, so there's a chance that Zoom also isn't going to work there.
How to Unblock Zoom Using a VPN?
With this out of the way, let's see how to unblock Zoom in your country, using a Virtual Private Network.
1. Buy a VPN
The first step is to get a subscription from the provider of your choice. In our tests, ExpressVPN was the most consistent one, unblocking this platform easily with a multitude of servers. For that reason, this is our recommended option.
It also offers a 49% discount and 3 months free for an annual subscription plan.
2. Install the App(s)
When you get it, install the app on the platform you're going to use. Sign in with your credentials and proceed to the next step.
3. Connect to a Server in a Country Where Zoom Works
Before choosing a server, we suggest taking a look at the list of unsupported countries that we linked above. You need to choose a server where Zoom isn't blocked. It can be Germany, Italy, the UK, the US, and so forth.
The best solution is to use the server that's closest to your country, to maximize your bandwidth and avoid this geo-restriction easily.
Open the server list underneath the circular button, choose the country, choose the server from the country, and use the button to establish a connection.
4. Access the Platform and See if It Works
Connect to Zoom and see if it will work. You should now be able to make calls and use it as if you were outside of your country.
Top 3 VPNs for Unblocking Zoom in Your Country
Let's check what are the best VPNs for Zoom in 2023. Here's our list:
1. ExpressVPN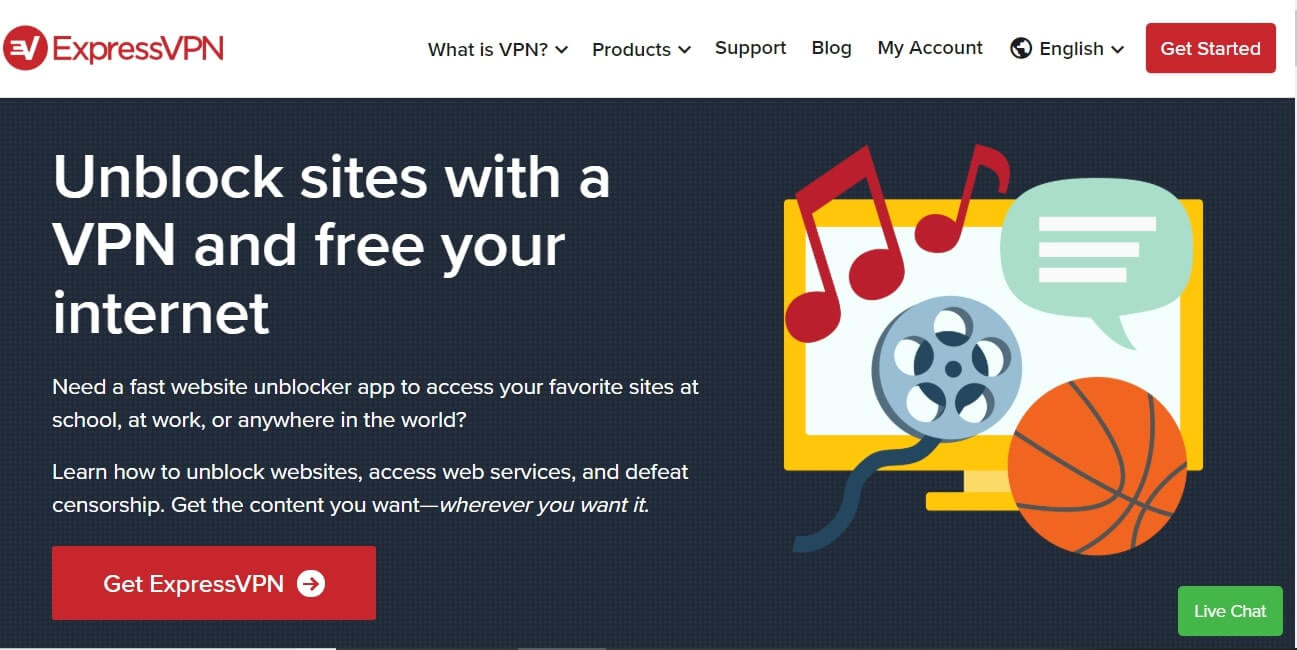 ExpressVPN comes with 3,000+ servers in 94 countries worldwide. It's best known for its fast speeds and rock-solid security, that even the most experienced users will admire. When it comes to Zoom, it works flawlessly with this provider, on any of the servers we tried.
Due to its solid speeds, our call quality was always high and we didn't encounter any stuttering. ExpressVPN also has 256-bit encryption for keeping your traffic secure, and there's a no-log policy that will grant you 100% privacy.
In case you want to enjoy streaming, it can unblock Netflix even in the UAE. Gaming or torrenting with this provider is also going to be enjoyable. With unlimited bandwidth and up to 5 simultaneous connections, ExpressVPN is a force to be reckoned with.
Unblock Zoom Easily With ExpressVPN >
2. Surfshark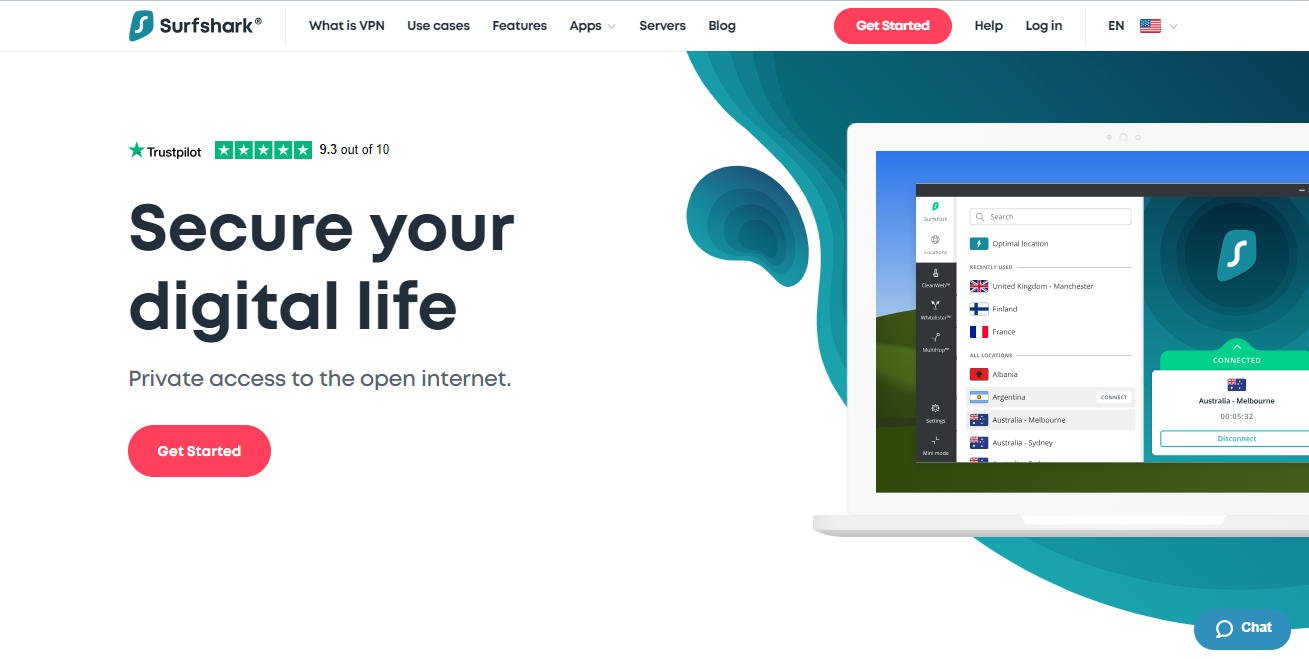 Surfshark is ExpressVPN's neighbor, as it's located in the British Virgin Islands. It has 1,040+ servers in total, but what it doesn't have in quantity, it makes up in quality. The provider has very good speeds and offers tons of security features that will help you enhance your call quality on Zoom.
For example, there's a NoBorders mode for bypassing censorship but also MultiHop, for routing your traffic through multiple VPN servers. Furthermore, Surfshark has CleanWeb, a feature for removing annoying ads and trackers.
It also doesn't store logs, thus preserving your online identity perfectly. We reviewed this provider recently and it pleasantly surprised us!
Make Calls on Zoom With Surfshark >
3. CyberGhost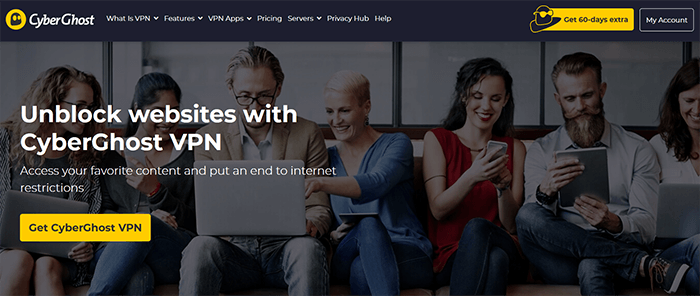 CyberGhost is a giant in every sense of that word. With 7,000+ servers in 90+ countries, who dares to say that size doesn't matter? Nobody? Okay. Many people are suspicious if this provider will work in the UAE but in our tests, it worked flawlessly.
What's even better is that we managed to unblock Zoom on every server we tested it. Thanks to its solid speeds, our calls were quality and we had no problem hearing our testers from abroad. In case you want a VPN for all intended purposes, CyberGhost has you covered.
It's good for streaming, as it unblocks Netflix, Hulu, HBO GO, and Amazon Prime Video. Being from Romania, it's also very secure. We had no IP and DNS leaks with it, and its zero-log policy is crystal clear.
For saving some hard-earned money, CyberGhost is a great option. It's simple to use and won't break the bank.
Unblock Zoom in With CyberGhost >
Should You Use Free VPNs to Unblock Zoom?
No, you shouldn't. Free VPNs rarely work properly and it's pointless wasting time on them. Plus, if we factor in the limited bandwidth and slow speeds you get, you'll be quite disappointed in the performance.
The deal-breaker for us is that they store logs and even sell them to third parties for revenue! Compromising your privacy is the last thing you want, so stay away from free solutions and buy a premium VPN from our list.
FAQ
? Is Zoom free?
Yes, there is indeed a free version of Zoom. Note, however, that it is limited in terms of the number of participants and the duration of the call.
⚠️ Is it dangerous to use the Zoom app?
A few months ago, Zoom was in the eye of the storm after revelations regarding the improper use of user data. But since then, it seems that the company has made many changes to make a difference. Currently, Zoom seems to us to be safe.
⛔️ What is the reason behind the block of Zoom in certain countries?
Countries that block the use of Zoom application do so because they want to control the VoIP applications that their citizens can use. The goal is obviously to force everyone to use "local" applications for better control of what can be said and done.
? Can I use a free VPN?
No, do not use a VPN to unblock Zoom. For the simple reason that they are ineffective and come with a lot of limitations (regarding your data consumption, your Internet speed …).
Our recommendation is to take a paid VPN like ExpressVPN. In this way, you will be sure to be able to unblock and make calls via Zoom.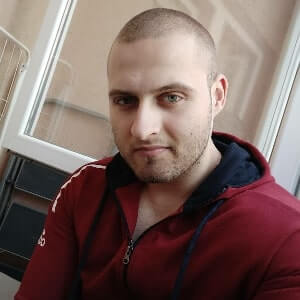 A professional writer with a Master's degree in Mechanical Engineering. Since his youngest age, he loves everything related to internet, technology, fitness, games, and dogs! He joined our team in order to bring his deep knowledge in security services, among which VPN is of course a key component.