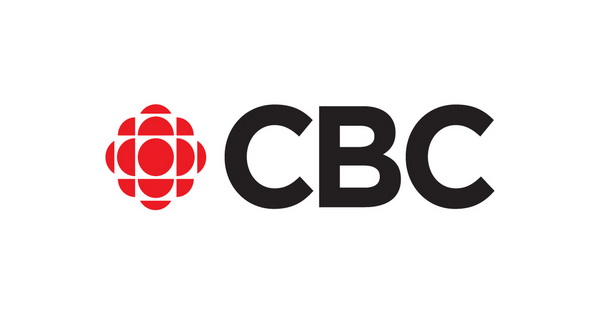 Anyone located in Canada can stream and watch programs on CBC TV live using the Gem CBC website. However, if you take a vacation abroad and want to continue watching the shows you love, you encounter what's called a geo-restriction. The same applies if you live outside of Canada and want to watch shows from CBC. So, the question we are going to look at here is how to unblock and watch CBC live outside of Canada. It is possible but you need the services offered by a VPN provider.
Why Are Blocks in Place?

The first thing you might be wondering is why blocks are in place. You are a resident of Canada so why can't you simply go to the website and stream content wherever you are?
The answer is because of your IP address. The website knows by your IP address that you are not currently located inside the country.
Get a Canadian IP address from ExpressVPN to stream CBC live now >
Countries all have a specific range of IP addresses with all devices assigned a unique address. If you are currently located in the United Kingdom, you have an IP address that falls within the range for the UK.
If in China, you have one that falls within the range for that country, and so on.
Wherever you are in the world, if your IP address does not correspond with you located in Canada, you see a webpage telling you the service is not available in your country.
This means you have to find an alternative solution to watch CBC outside of Canada.
The same would apply if you wanted to watch all US TV channels outside of the US. Your IP address is noted and you would be restricted. However, a VPN can help you to overcome the restrictions so that you can unblock CBC live abroad.
How a VPN Helps?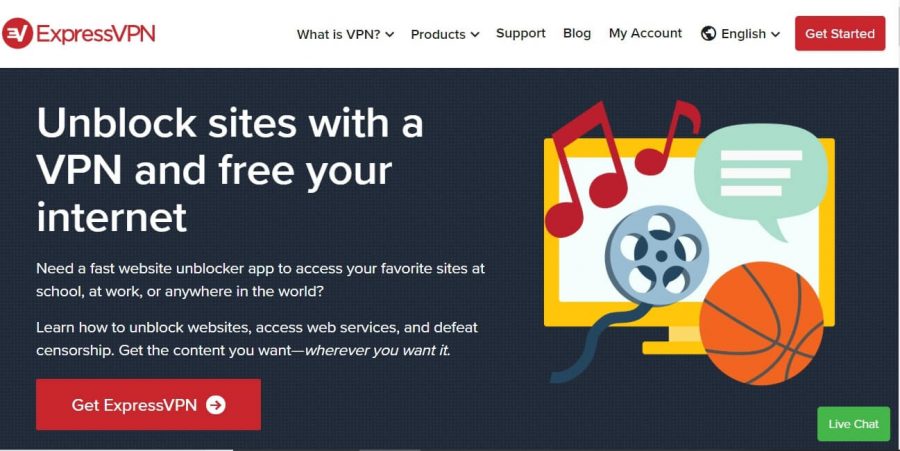 Now, let's move on to the question of how to unblock and watch CBC live outside of Canada using a VPN.
You know that if the site picks up a Canadian IP address, you can stream. Therefore, the answer is to change your IP address. However, how can you do that without physically relocating?
You can do it using a VPN.
Steps to Unblock and Watch CBC Live Outside of Canada
You can check out the steps below to find out how to unblock CBC live abroad and stream from whichever country you are located.
Step one – Choose your provider
The first thing you need to do is choose a provider and sign up with the provider. We recommend you use ExpressVPN to overcome restrictions and access streaming websites. Alternatively, you might consider NordVPN or CyberGhost.
Save 49% on plans from ExpressVPN now >
ExpressVPN has the ability to unblock restricted content worldwide and you can pick up a yearly plan with savings of 49% and get an additional three months free.

Step Two – Download an app
The next step is to go to the download page and download apps for your devices. There are many to choose from including Windows PC, macOS, iOS, Android and there is even a VPN for a router.
Step Three – Install and launch
To unblock CBC live outside of Canada using a VPN, you now have to install the app then launch it on your device and sign in. This will provide you with access to the software so you can connect to a server.
Step Four – Choose a server in Canada

Use the dashboard of the app to choose any server based in Canada and click on the connection button to connect to that server. ExpressVPN offers numerous servers in Canada.
Once you have connected, your IP disappears as if by magic and you have one from Canada. This is the answer to how to unblock and watch CBC live outside of Canada.
Step Five – Go to the CBC website and stream
Now, all you have to do is visit the CBC website and stream live wherever you are located in the world.
More VPN benefits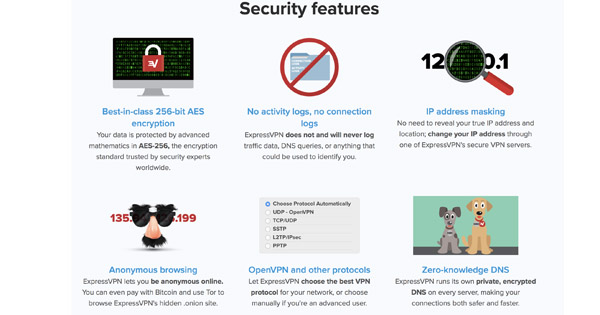 Now you know how to unblock and stream CBC live abroad by overcoming geo-restrictions, you might be wondering what else you can do with your plan. Actually, there are plenty of benefits.
Get ExpressVPN now to enjoy numerous benefits online>
Bypassing censorship is another good use of a VPN.  This is why some people in Australia need a VPN as hundreds of sites are censored by the government and ISPs.
China and other countries also have strict censorship and ExpressVPN provides servers to get around these blocks.
Remaining anonymous online is another good reason to use a VPN. More so if you like to speak your mind openly on forums and social media. You can also ensure your ISP cannot see what you are doing, including torrenting.
You can even save money online when using a VPN. Connect to a server in a country with a lower standard of living. Then compare prices for hotel rooms and save hundreds of dollars.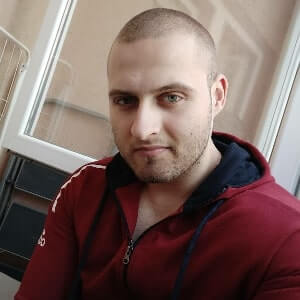 A professional writer with a Master's degree in Mechanical Engineering. Since his youngest age, he loves everything related to internet, technology, fitness, games, and dogs! He joined our team in order to bring his deep knowledge in security services, among which VPN is of course a key component.