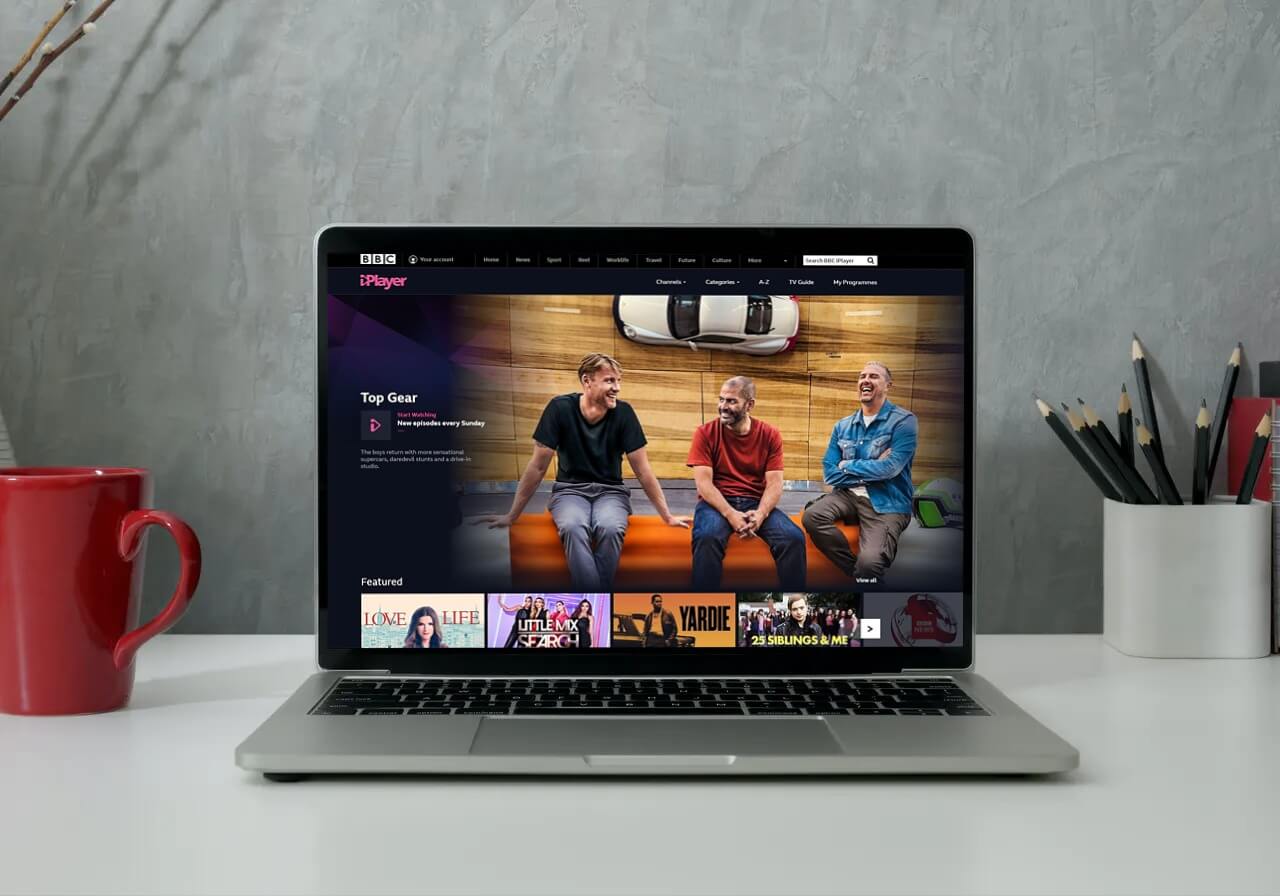 BBC iPlayer is a very popular streaming portal that allows residents of the United Kingdom to stream content ranging from TV series and movies to live sport. This is good news if you are located in the UK, but travel outside and you do not come across the content you expected, but a screen telling you that content is unavailable. Therefore, what's the answer to the question of how can I unblock and access BBC iPlayer abroad?
The good news is that there is a way to gain access to the content that you want to stream while away from home. This answer is to sign up with a Virtual Private Network service. One provider that we recommend due to its lightning-fast servers is ExpressVPN. Alternatives are CyberGhost and NordVPN.
What's in this article? Understand in 30s!
1. If you want to access BBC iPlayer abroad, you won't be able to unlock the content, due to geo restrictions. Using your IP address, streaming platforms know that you are not in the UK, and block the programs.
2. But with a VPN, you can change your location and fake being in the UK. You will have all the content you want again, simply by connecting to one of the servers of your supplier.
3. To do so, you have to choose one of the best VPN providers. They will be presented with all their characteristics later.
What is It With Restrictions?
What is it with those annoying restrictions? Surely if you reside in the UK, have an account with BBC iPlayer, and a TV license, you should be in a position to watch content even abroad. Well, sadly, this is not the case.
BBC iPlayer only allows streaming in the United Kingdom and it's all down to licensing laws. Hence the need to find out how to stream BBC iPlayer outside of the UK.
How Restrictions Are Enforced?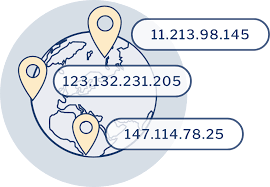 Ok, so licensing rights are why content cannot be shown outside of the country, but how are the restrictions enforced? Surely, the streaming portal cannot track you and know that you have moved outside of the country – right?
Wrong!
In fact, they can, and they do. It's not too difficult to find out exactly where in the world you are located as it is all down to the IP address of the device you use to connect to the internet.
That IP address comes from a server and each address is specific to your device. Not only this. All countries have a specific range of IP addresses. This results in the question – how can I watch BBC iPlayer abroad?
How to Beat Restrictions
As said, the IP address stops you from gaining access to the content you want to stream while away from home. Change it and you overcome the restriction. The easiest way to change your IP address is to sign up for a Virtual Private Network.
A VPN provides the tools that you need to be able to change your IP address to one of the ranges of the UK and you can do it with just one click. We are about to show you how to access BBC iPlayer abroad in easy steps.
In this guide, we have chosen ExpressVPN as our demonstration VPN.
By taking on an alternative IP address when connecting to a server based in the United Kingdom, the streaming portal believes you are located in that country. It allows you to sign in and stream content, even though you might actually be halfway around the world.
The good news is that this is legal and you cannot get into trouble for hiding your IP and taking on a different one.
This is what you'll use if you want to watch Sky Atlantic abroad or watch five abroad. You just have to change IP and it only takes you 10 seconds!
Now, on the steps needed to obtain a new IP address from the UK so you can stream your content while abroad.
Step 1 – Choosing a plan
The first step in learning how to unblock BBC iPlayer outside of the United Kingdom is to take a plan with the provider.
ExpressVPN offers different plans, so there should be something to meet the needs of everyone. If you take a 12-month plan, there are terrific savings. This plan gives savings of 49% in comparison to paying monthly and you get three months added for free.
So, choose your plan, go ahead, and sign up using the secure payment system.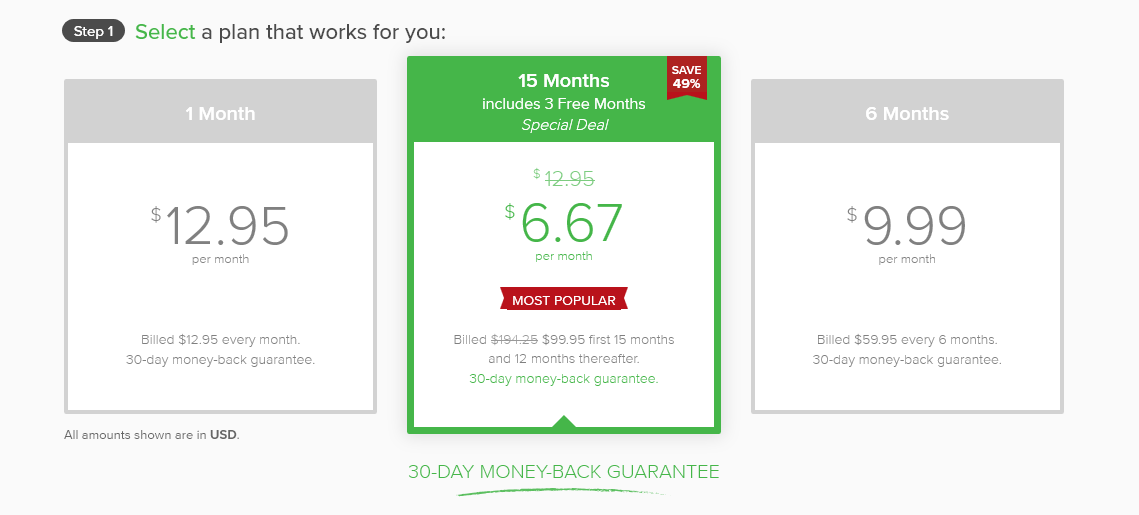 Step 2 – Downloading
To be able to acquire a new IP address, you need to install software from ExpressVPN onto your device. Software is available for a wide range of devices. Therefore, you are not restricted to just downloading and installing the client on one device.
In fact, you can use this guide to discover how to access BBC iPlayer abroad on any device that you use for streaming.

Step 3 – Install
After downloading the software, locate it on your device and install it. The installation will leave an icon. Click on the icon to open the software and gain access to the dashboard.
Step 4 – Change your IP
You have now done the hardest part and you are on the final step to be able to stream your favorite shows abroad.
First, choose a server from the UK to connect to, which in return, provides you with an IP address from that country. This answers your question of how can I unblock and access BBC iPlayer outside of the United Kingdom.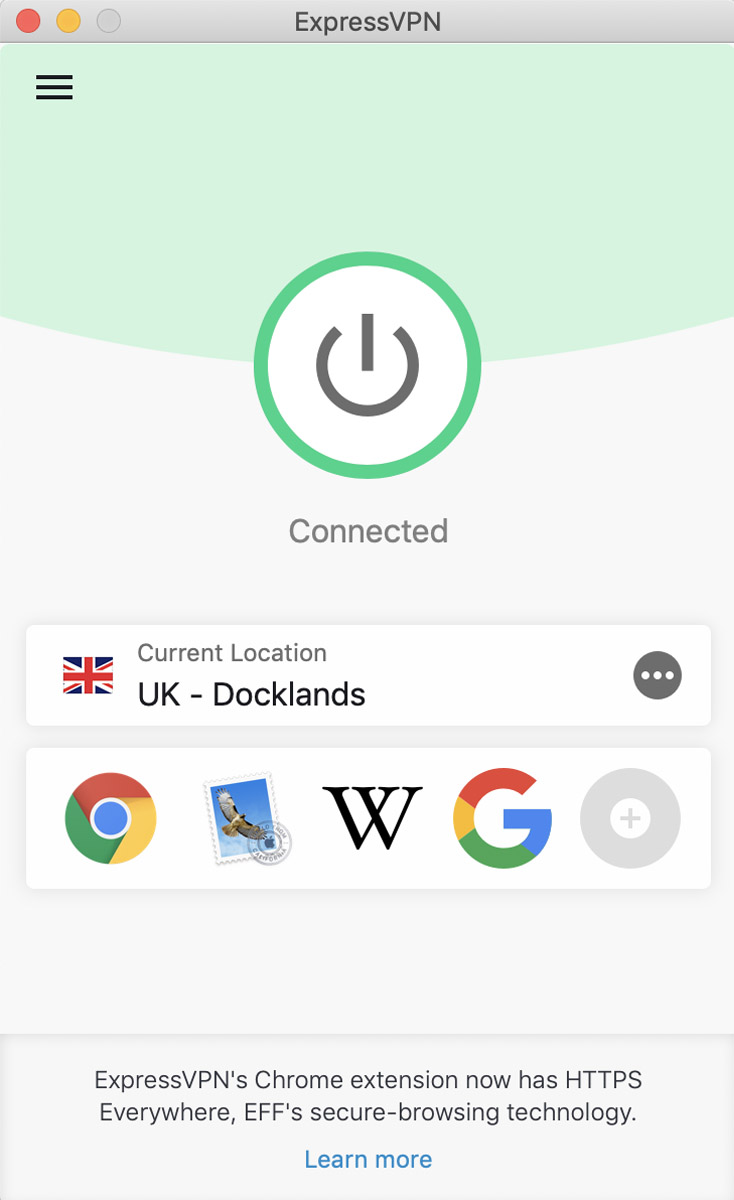 When you open the dashboard, you will see a drop-down box and a button above this to connect. The key to overcoming restrictions of blocked content from the UK is choosing a server from that country.
You will see many servers offered, but in this instance, as you want to stream from the United Kingdom, a server based in that country is needed.
You should now be able to login to the BBC iPlayer on your device, sign in, and stream all your shows wherever you are in the world.
The same principles for how to stream BBC iPlayer abroad will work on any restricted content from any country. All you have to remember is to choose a server from the country you want to stream from.
For example, if you want to stream from HBO Max abroad, choose a server based in the United States.
Why Choose ExpressVPN?

There are numerous reasons and benefits to choosing ExpressVPN as your provider. These include the fact that they offer blazing-fast servers, with all of them optimized and suitable for streaming HD content.
Another benefit of ExpressVPN is that it not only provides you with the answer to how can I unblock and access BBC iPlayer outside of the UK, but it also works with most of the popular streaming services. If you're looking for a VPN that can unblock Netflix, look no further!
Couple the above with the fact that the provider offers enhanced security via state-of-the-art encryption and you can see why ExpressVPN is a popular choice. Oh, and we almost forgot to point out that there is a 30-day no-condition money back guarantee on all plans.
PROS:
3000+ servers in 94 countries
Incredible speeds
No-log policy
Client support 24/7/365
30 days money-back guarantee
Can also unblock Netflix or Amazon Prime Video
Stream your content now with ExpressVPN >
---
Why Choose CyberGhost?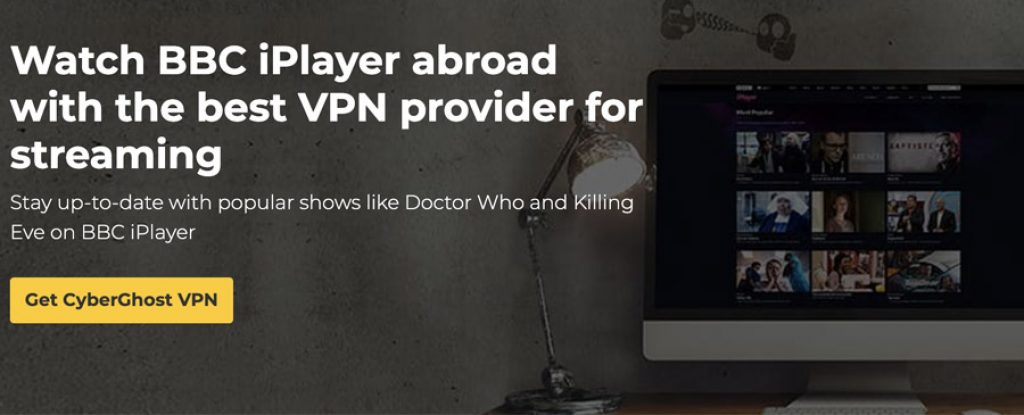 CyberGhost is another popular choice for streaming content in HD, thanks to the provider offering unlimited bandwidth, which means no slowing down or stuttering.
The provider offers access to 6,300+ servers from around the world. Plus, superb encryption technology to ensure you remain secure online, whether browsing, reading, or replying to email or finding out how to unblock BBC iPlayer abroad.
PROS:
Value for money
Dedicated servers for streaming and torrenting
Client support 24/7/365
45 days money-back guarantee
7 simultaneous connections
CONS:
1 month plan expensive
Slow speeds from time to time
Unblock your access with CyberGhost >
---
Why Choose NordVPN?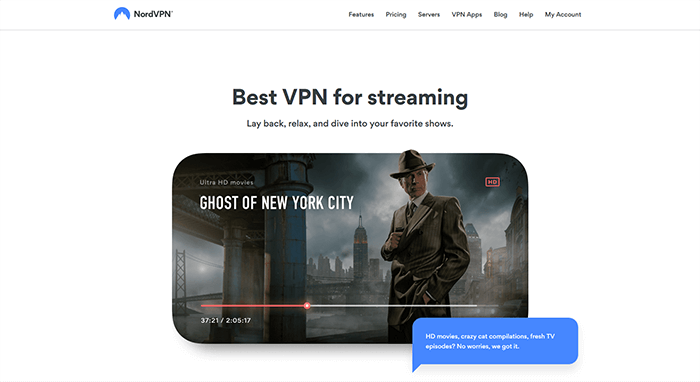 NordVPN offers all that is needed to be able to stream blocked content. The provider also offers 256-bit encryption to keep you safe online along with software to install on numerous devices.
It doesn't have dedicated streaming servers as CyberGhost does. However, its servers are already fully optimized for this task. Needless to say, streaming BBC iPlayer with it will be a breeze, thanks to sublime speeds and outstanding performance.
PROS:
More than 5,800 servers
Double VPN
Client support 24/7/365
Strict no-log policy
Cheap 3 years deal
CONS:
Not adapted to slow internet connection
Sometimes struggle to connect
Unblock BBC iPlayer everywhere with NordVPN >
---
More VPN benefits
A Virtual Private Network is an excellent tool to use for streaming geo-restricted content. This is due to it providing you with an alternative IP address, therefore answering the question of how can I unblock and access BBC iPlayer outside of the UK.
However, along with this, with a VPN in place, you have enhanced and powerful additional security measures behind you. When connecting to the VPN a tunnel exists between your device and the internet.
Any information, such as banking details, credit card details, and passwords are encrypted using powerful encryption methods.
Even if hackers managed to get to the information, they would be unable to read it. While this applies when you are at home on the internet, it becomes even more valuable when mobile or traveling and using internet cafes to connect to the internet.
As you can see, a Virtual Private Network provides so much more than just being the answer to how to watch BBC iPlayer abroad.
Finally, when considering your next trip abroad, you might be interested to hear that savings on such as airline tickets are possible. Airline operators offer different prices based on different countries.
In return, if you take on the IP address of a country that has a low cost of living, you might be able to purchase cheaper tickets.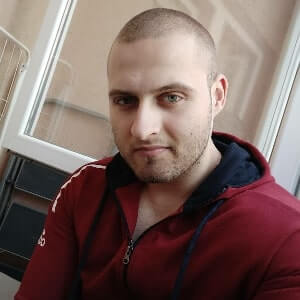 A professional writer with a Master's degree in Mechanical Engineering. Since his youngest age, he loves everything related to internet, technology, fitness, games, and dogs! He joined our team in order to bring his deep knowledge in security services, among which VPN is of course a key component.