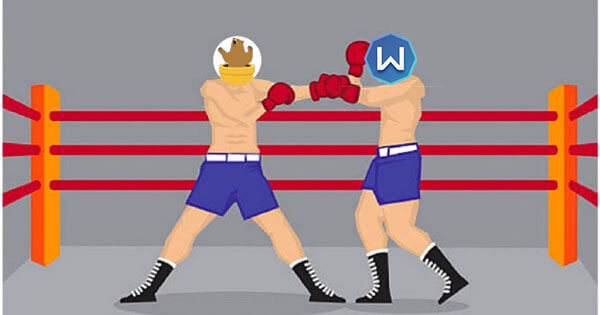 TunnelBear and Windscribe are two popular choices of Virtual Private Networks and they both offer a free and paid service. It isn't easy trying to differentiate between the two but we are doing the hard work for you by putting both against each other to find out which comes out on top. So here we go, TunnelBear or Windscribe, which one is the best choice?
Both of them are among the best free VPNs that we've tested so this is going to be quite some battle between the two. So without any further ado let's move on with the battle by taking a look at the applications offered and devices supported.
The Applications and Ease of Use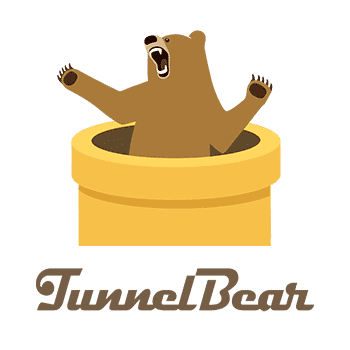 The provider with the bear covers all the standard devices that all Virtual Private Networks support including Windows, Mac, Android, and iOS.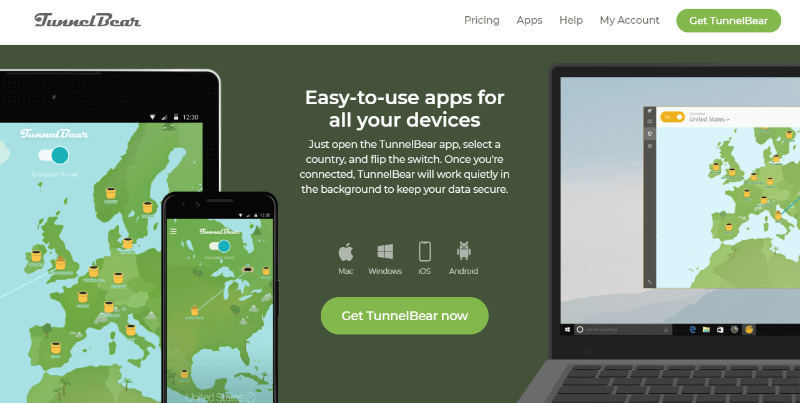 It also supports web browsers such as Chrome, Firefox, and Opera.
However, it does not offer apps for routers, game consoles, e-readers, or Windows mobile, which is a real shame.
Apps are easy to install and use, packed with plenty of features. So, our feedback is good overall!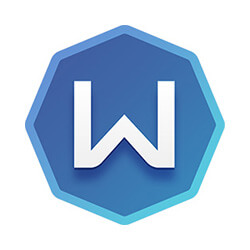 Windscribe, on the other hand, covers a much larger range of devices. Of course, they also support Windows, Mac, Android, and iOS.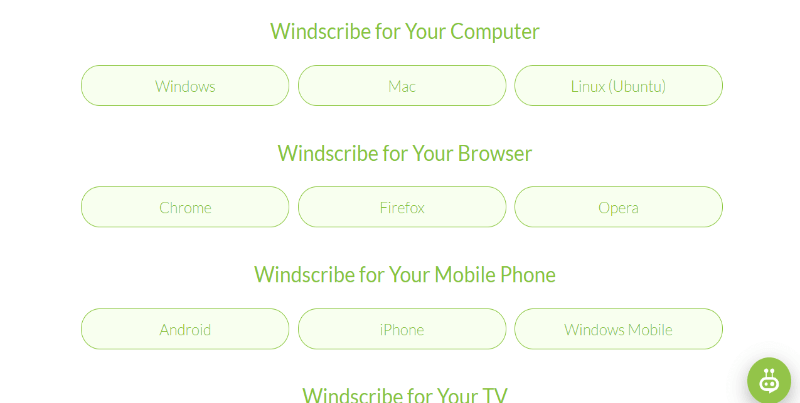 Popular web browsers are supported – these include Firefox, Opera, and Chrome.
Along with this, Windows mobile, Linux, Tomato routers, games consoles, DD-WRT routers, and more are also supported.
The apps are easily installed, with clean looking interfaces and intuitive design.

The winner in the device compatibility category between TunnelBear vs Windscribe has to be Windscribe due to support for just about every device.
---
TunnelBear or Windscribe: Which One Is the Fastest?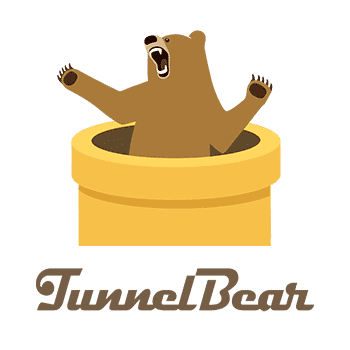 TunnelBear is not the fastest VPN out there, despite the fact that the company behind it claims to have worked on the infrastructure to maximize speed.
When using any VPN, some speed is lost, so we expected a drop and you can see the difference in our speed tests below.
Without VPN (we were located in London) :

EU Server (Paris) :


US Server (New York) :

Asia Server (Hong Kong) :


While the speeds leave something to be desired, the good news is once you make a connection it is stable with 99% uptime.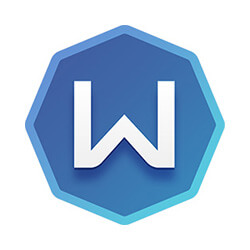 The speed of Windscribe is going to depend on several factors, including the server you connect to and whether you use the free or paid version.
Using a subscription plan during our test the speeds were above average. However, on the free version, they were a little bit below which is quite normal.
Without VPN (we were located in London) :

EU Server (Paris) :

US Server (New York) :

Asia Server (Hong Kong) :

Servers were stable during testing, even with the few servers on the free plan. And the last thing is that the provider is able to guarantee a 99% uptime.

Windscribe takes the win in this round of our TunnelBear or Windscribe duel as the speeds did come in above average.
---
Streaming: Which One Should You Choose?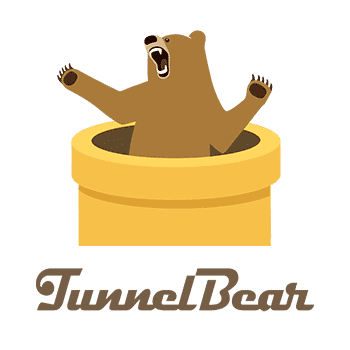 Many people rely on a VPN for streaming content from numerous services. So, how does TunnelBear do?
We tested Netflix straight off, as this is one of the most popular streaming services. Sadly, the provider does not have what it takes to get around strict restrictions.
We tried numerous servers and all failed to let us sign in and stream.
BBC iPlayer is another popular streaming service and we had issues when trying to access it from outside the UK. We did have better luck with Amazon Prime Video and Hulu however.
As it cannot be used to stream from Netflix, this casts a huge shadow over the provider.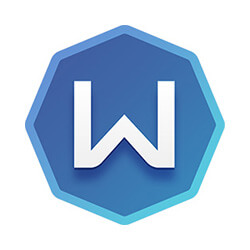 Next, it was the turn of Windscribe to impress us so we attempted to try and stream from Netflix.
The paid plans cater to Netflix users as they offer specialized servers for streaming (called Windflix). We used these to stream and managed to bypass the proxy messages.
It is important to note that even "regular" servers can be used, too.
While Windscribe does have specialist servers, we were not able to unblock BBC iPlayer. However, HBO, Amazon Prime, and Hulu can be unblocked.
It is really easy to unblock Netflix as long as you're using the right VPN, such as this one!

The winner in the streaming round of our TunnelBear vs Windscribe has to be Windscribe as it offers specialised servers that you can use to stream Netflix.
---
Torrenting: TunnelBear or Windscribe?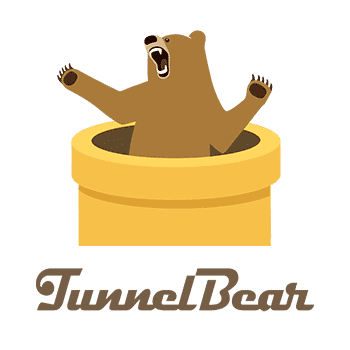 If you are looking for a VPN that can help you torrent safely, should you consider this one? Well, let's take a look.
We visited the website during our testing but could find no mention of torrenting or P2P file sharing. Then, we checked the Terms of Service and found that you cannot use the service to download copyrighted content.
As many people who torrent do download copyrighted content, this suggests the provider is not a great choice for this particular activity.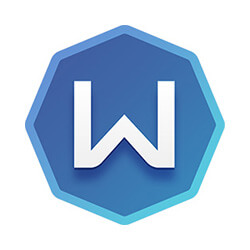 Windscribe is not behind the door in letting people know that it does support torrenting.
While the good news is that it is supported, there are no specialist servers to do so. It is also important to note that not every server is allowing P2P. They also provide users with some resources specifically aimed at using the plan with some of the most used torrent clients.
Due to this, we can safely assume that the provider is a good choice if you like to download torrent files.

In this part of our TunnelBear or Windscribe battle, the second one is the clear winner as it does support torrenting and even provides help to do so.
---
Bypassing Censorship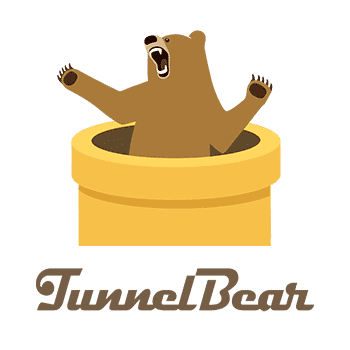 The provider offers a unique take on bypassing censorship courtesy of a feature called GhostBear. This literally means you can ghost your presence online to beat restrictions.
GhostBear allows you to bypass censorship in countries including Iran, Saudi Arabia, and many more countries. The feature is included for all devices except the iPad and iPhone.
On the downside, while the feature is good, it does not bypass the Great Firewall of China.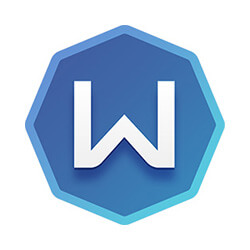 The second Canadian provider also offers a feature dedicated to bypassing censorship in countries with strict rules. This feature is called Stealth mode and is enough to get around even the strictest of blocks.
The Stealth mode works superbly in countries such as Korea, Iran, Russia, and Saudi Arabia. It even has what is needed to be able to break through the Great Firewall.
It is also a good choice for overcoming restrictions in schools and colleges.

This round is very close but the fact that Windscribe is working in China is definitely at its advantage in this comparison with TunnelBear.
---
Security: Which One Is the Safest?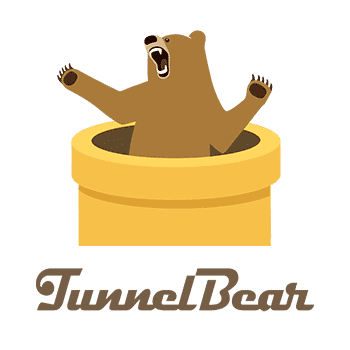 A good VPN needs to be secure. The provider is located in Canada, which is a member of the intelligence agencies.
On a more positive side, it does have a no-log policy in place. This means it does not log how you use the service so cannot pass any information on.
TunnelBear does offer numerous security benefits including a range of protocols. These include OpenVPN, L2TP/IPsec, and IKev2.
Military-grade AES-256 bit encryption is offered as standard. Which is very good news as it is one of the most secure out there.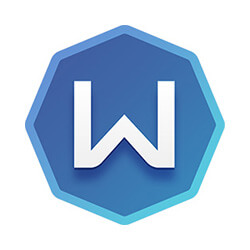 Windscribe is also based in Canada, which as you know by now is one of the countries under the 14 Eyes Intelligence Agency.
The provider does state it has a no-logging policy. However, how strong that policy is, remains to be seen as the website does state that some logs are kept.
It does offer superb security measures, which include a range of protocols, including OpenVPN.
AES-256 bit encryption is used to keep data secure, along with 128-encryption cipher on traffic. Leak protection is also offered. So there is really no bad aspect to note about the security offered.

In this round of TunnelBear vs Windscribe we put TunnelBear slightly ahead as its competitor does collect some data.
---
Servers and Countries Coverage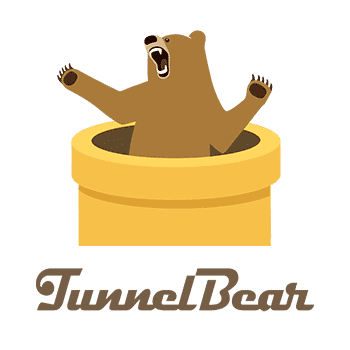 TunnelBear offers around 1,000 servers spread out over 23 countries around the globe.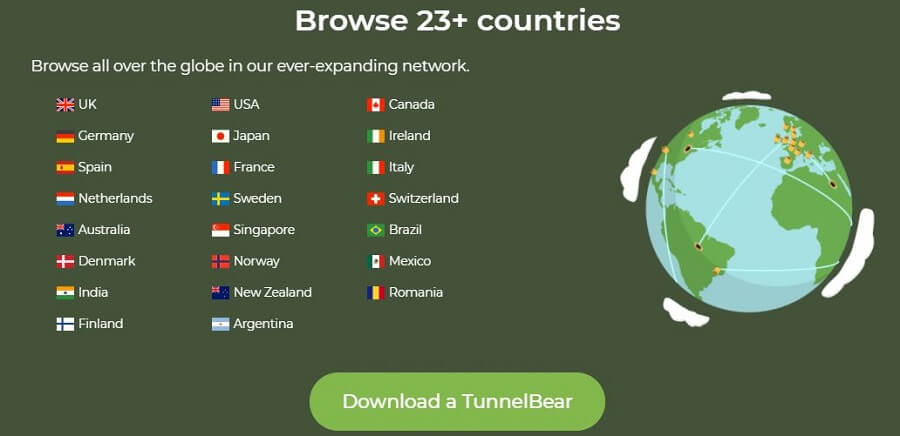 This is not a huge range of servers as other providers offer thousands in hundreds of countries.
The provider does have servers located in Europe, the US, Canada, Australia, and many other regions but we would have liked to have lots more from which to choose.
Plus, the provider does not offer any servers in the Middle East and Africa, and coverage in South America is sparse. To conclude, we did like the fact that only physical servers are used… and not virtual.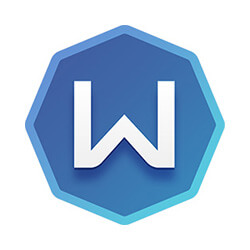 Windscribe claims to have around 500 servers in 63 countries worldwide, which is only half of its competitor (server-wise).

Again, competitors out there offer thousands so offering just 500 is relatively poor in comparison.
If you are using the free plan of the provider, you only get access to a couple of servers. Paid plans offer servers in the UK, US, Canada, Germany, France, and many others.
Windscribe also offers servers in South America, including Brazil, Argentina, and Colombia among others. Africa is covered sparsely along with the Middle East… just like its competitor.

There is not much to choose between TunnelBear or Windscribe in this round so it is a draw. The former offers more servers while the latter offers specialized servers for Netflix.
---
Client Support: Which One Is the Best?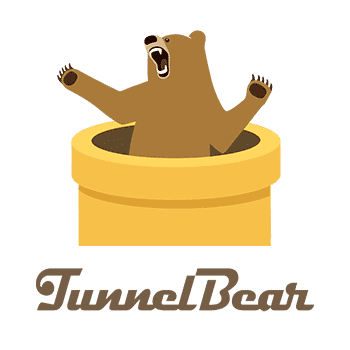 There may be times when you come across an issue and need help. With this in mind, TunnelBear is perhaps a poor choice of provider.
While other providers typically offer a range of ways to get help, this time around the only solution is via email.
There is no live support, no phone number or anything else offered apart from sending an email. In short, this lets the provider down greatly.
It might be quicker to check the "Help" section of the website to find help yourself than sending mail.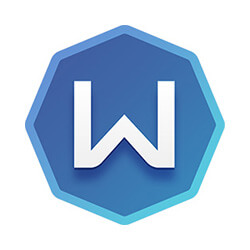 Windscribe also doesn't offer a wide range of support. They justify this by saying users should not need much help, as everything is clear and simple.
Again, there is no live chat option for immediate help. Instead, there is a "bot". This just gives answers to some commonly asked questions.
There is a ticketing system on the website and when we tested out the system, it took just a few hours for a reply.
The provider also offers a knowledge base on the website along with FAQs and a section with setup guides.

Both providers fail miserably in the support round, so we are going to have to class the round as a draw.
---
Pricing of TunnelBear and Windscribe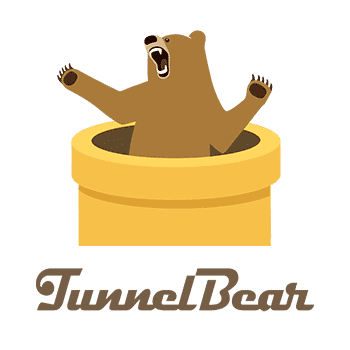 TunnelBear offers three different plans, baby, mother and papa bear. So, are they good value?

TunnelBear offers three different plans, baby, mother, and papa bear, but are they good value for money?
The free plan is of course free and it offers just 500 MB of data a month.
There is a one-month plan and this is $9.99 per month. It offers unlimited data, 5 simultaneous connections, priority customer service, and a 30-day money-back guarantee.
The yearly plan is $4.99 per month billed yearly, which comes with the same features as above. Payment for plans can be made using Bitcoin, Credit, and Debit card.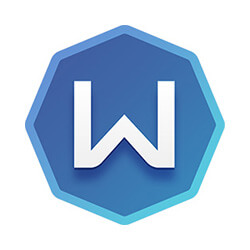 Windscribe offers four choices of plans; there is a free option, a monthly, yearly, and the choice to build your own plan.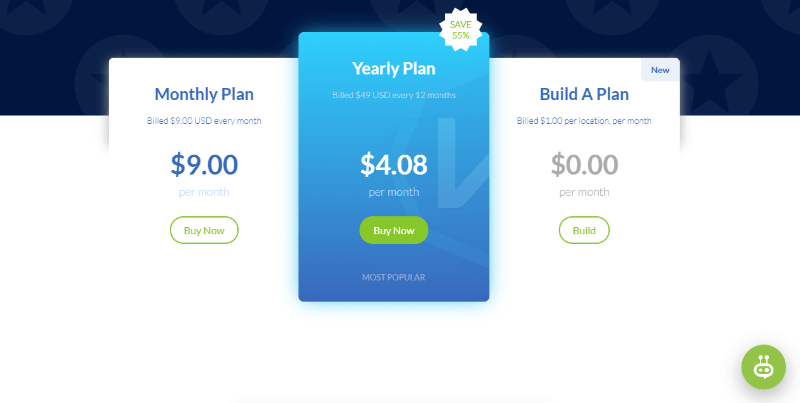 The free plan costs nothing and offers a huge 10 GB of bandwidth. Plus, you get unlimited access to servers in 10 countries.
The monthly plan costs $9.00 per month and offers the full range of servers supported. There is a yearly plan, which comes in at the equivalent of $4.08 per month billed yearly. This includes port forwarding, split tunneling, firewall, and more.
Finally, there is the choice to build a plan billed at $1.00 each month per location.
Payments accepted include PayPal, Bitcoin, Paymentwall and credit cards.

Our TunnelBear vs Windscribe round is a close fought battle but in the end, Windscribe comes out slightly ahead offering more bandwidth in the free version.
---
Conclusion: TunnelBear Wins Against Windscribe
So there you have it, the results of our battle of two of the most popular free/paid providers. Incidentally, if you liked this duel, you might also want to read NordVPN vs TunnelBear to find out which provider comes out ahead.
In this battle of the best both offer some great features and benefits but there has to be a winner out of the two.
In our opinion, Windscribe comes out as the final winner in the battle against TunnelBear. The provider won six rounds and drew three rounds, with TunnelBear taking only a single win!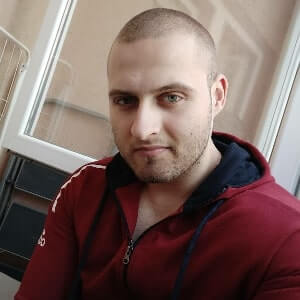 A professional writer with a Master's degree in Mechanical Engineering. Since his youngest age, he loves everything related to internet, technology, fitness, games, and dogs! He joined our team in order to bring his deep knowledge in security services, among which VPN is of course a key component.