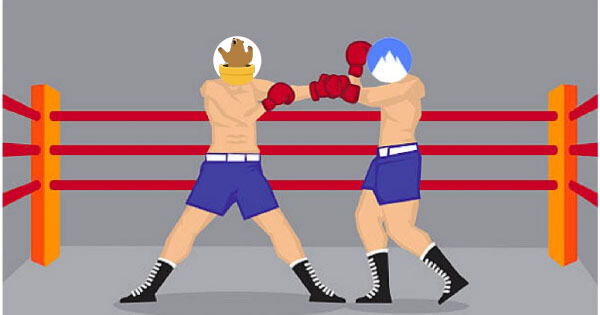 Today we are focusing on a battle between TunnelBear VS NordVPN to find which provider comes out ahead. NordVPN is one of the leaders in the world of Virtual Private Networks and TunnelBear is a popular free and paid VPN. But how do they fare when they come up against each other? Read on to find out.
Throughout this comparison to find the ultimate winner, we are taking some of the most important components of a Virtual Private Network into consideration. These are features that make or break a service. We will declare the winner of each category and finally, the ultimate champion.
The Applications and Ease of Use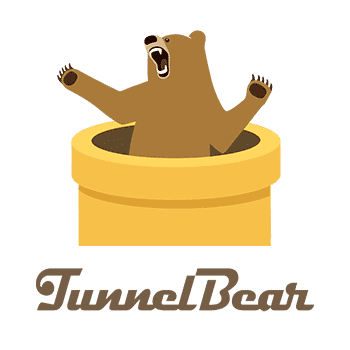 The first important category is the supported devices, so let us look at device compatibility for TunnelBear.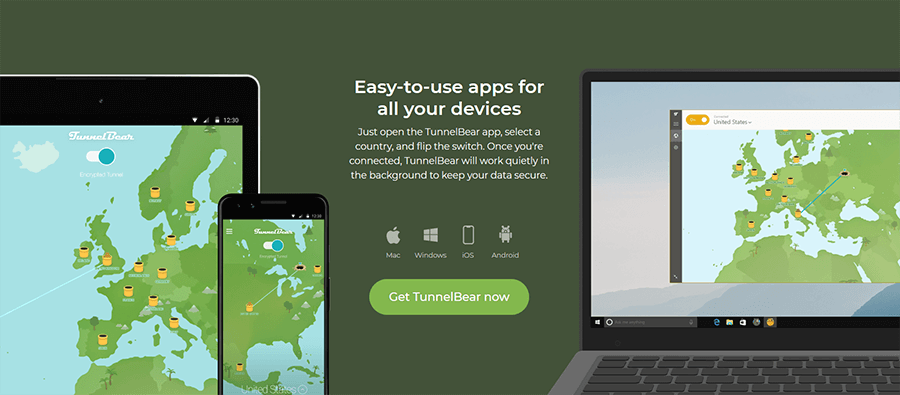 You are going to be somewhat limited as to how you use TunnelBear because it does not offer as many apps as its competitor. It supports Windows, Mac, Linux, Android, and iOS but very little else.
It is possible to download and install extensions for Firefox, Chrome, and Opera browsers but there is no support for routers, games consoles, or Smart TV.
Finally, you should know that you can use a single plan on up to five devices simultaneously.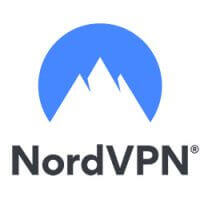 Does NordVPN fare any better with the number of devices it supports? The answer is – yes, it does.

NordVPN supports a huge range of devices, so you have a larger choice. Windows, macOS, Linux, and Android, and iOS are supported, along with Firefox and Chrome, but it doesn't stop there.
The provider also supports SmartTVs, consoles and you can even set your VPN up on a router to enjoy full protection on your network.
NordVPN allows users to use the same plan on up to six devices at the same time.

This first part of our duel between TunnelBear VS NordVPN ends up in favor of NordVPN. With a better coverage and more simultaneous connections offered, there is really no debate!
---
TunnelBear or NordVPN: Which One is the Fastest?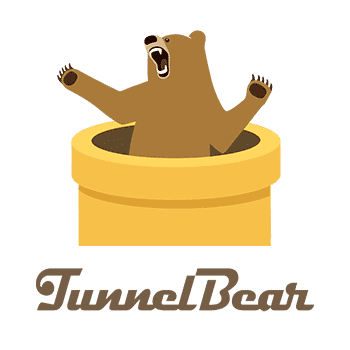 Fast server speeds and reliability is essential for a good VPN, so what does the provider offer by way of speed?
Without VPN (we were located in London) :

EU Server (Paris) :


US Server (New York) :

Asia Server (Hong Kong) :


Speed is not one of the areas where TunnelBear stands out. We think that this could have something to do with the limited number of servers. The provider claims to offer maximum speed but this is far from true.
There is always some speed drop with a VPN but when carrying out speed tests, we found that speeds were only around average.
On a more positive note, the provider does guarantee 99.9% uptime, so stability should not be an issue. We did not notice any downtime when testing.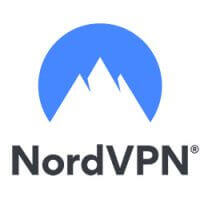 How does NordVPN compare for speed? Well, we tested the provider out and the results are shown below.
Without VPN (we were located in London) :

EU Server (Paris) :

US Server (New York) :

Asia Server (Hong Kong) :


NordVPN is not the fastest out there but the speeds are fast and you can do anything you want using servers without much of a slow-down. This means you can stream without buffering in HD easily.
Again, there will be some speed drop but this is barely noticeable and it certainly is not going to have any effect on what you do.
NordVPN offers superb stability with a promised 99.9% uptime, so it's no surprise that our NordVPN review is very positive overall.

In this category of the TunnelBear vs NordVPN battle, NordVPN come out well ahead due to super-fast speeds perfect for streaming in HD.
---
Streaming: Which One Should You Choose?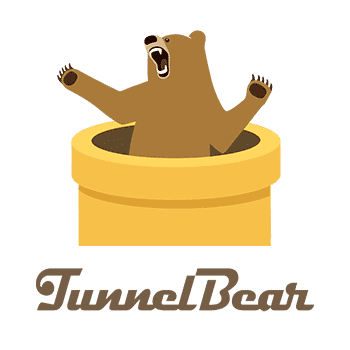 Netflix is one of the main streaming platforms out there and is the one that every VPN is judged on, so can you use TunnelBear to stream Netflix?
Netflix has some tough anti-VPN measures in place to block servers and it seems that the servers of this provider do not fool it. We tried numerous times and failed each time.
We also attempted to unblock other streaming services including BBC iPlayer, iView, HBO, Sky, and more, but each time, we got the same results: blocked.
The only sites we managed to unblock and stream were YouTube, Hulu, and Amazon Prime Video. This is not enough for us, to be perfectly honest.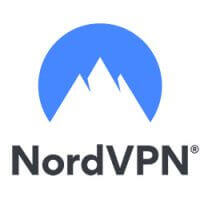 We were keen to find out if the servers offered by NordVPN were able to do better than those offered by its competitor, so can they? Check out the results below.
NordVPN did not let us down and this may be partly due to the SmartPlay technology. This technology allows you to stream easily from a wide range of services.
With servers specifically dedicated to unblocking, we were not too surprised to find that we could unblock and stream from Netflix and BBC iPlayer, too.
The servers also worked with Hulu, HBO, iView, Sky and many more streaming services.

Thanks to NordVPN being able to unblock and stream all of the streaming services we tried, we are going to consider this a knockout blow and the provider wins this round easily.
---
Torrenting: TunnelBear or NordVPN?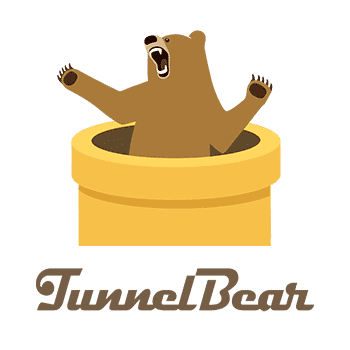 There is no clear policy stated on the website of TunnelBear regarding torrenting. However, this is not unusual as the same applies to many VPN sites.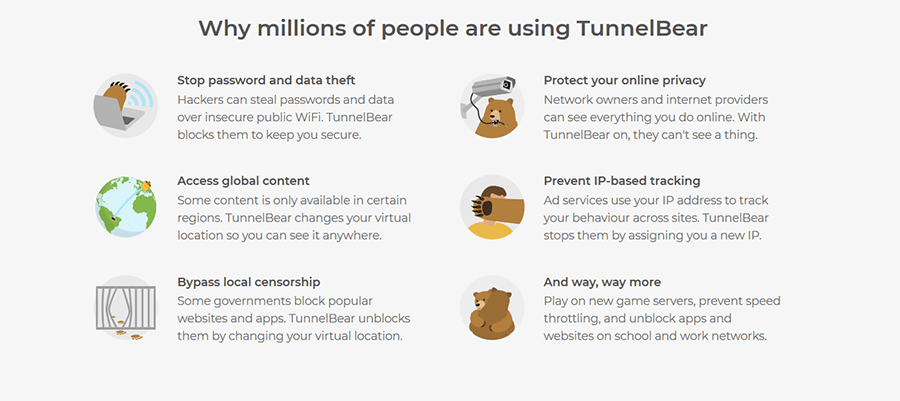 Many VPNs do support P2P file sharing, so it is assumed that TunnelBear does fall under this category.
One thing we would like to point out is that, in the terms and conditions, it states that users cannot distribute copyrighted material. Many torrents fall under this category.
Also, TunnelBear does offer a Kill Switch feature for safety when file sharing, this is called VigilantBear. But overall we were not really convinced by its service for P2P, as it was, most of the time, slow.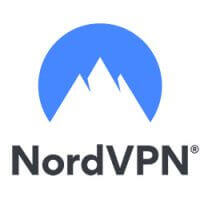 NordVPN, on the other, firmly states that P2P file sharing is supported by the provider. However, it does not specifically state torrenting.

Not only does it say you can share files, but the provider also brags that it is the best VPN for P2P file sharing.
The provider offers several hundred P2P friendly servers spread out around the globe. Popular locations of servers included the United States and the United Kingdom.
NordVPN also have a system to detect if you are file sharing and automatically connect you to the best server around!

As NordVPN offers specific servers aimed at P2P file sharing and connects you automatically, it takes the win in this TunnelBear or NordVPN battle category.
---
Bypassing censorship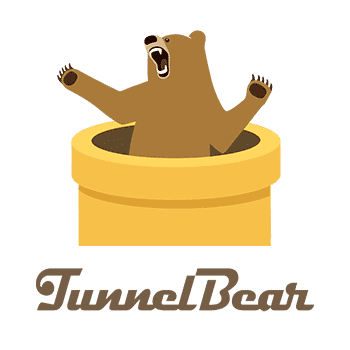 TunnelBear does come with features aimed at overcoming censorship, mainly thanks to a feature named GhostBear.
The GhostBear feature is used to beat censorship. It is found in all apps apart from iOS, but you might not want to use it all the time, as we found that it can cause a drop in speed.
Sadly, TunnelBear is not good for unblocking websites and apps in China, a country where censorship is extremely high. The GhostBear feature cannot break past the Great Firewall.
On the good side, the VPN can help you to beat censorship in schools, the workplace, and college.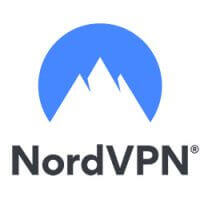 NordVPN works particularly well for beating censorship as the provider does include numerous tools for anonymity.
The tools of the provider which include military-grade encryption, DNS leak protection, and Kill Switch all make the provider a great choice if your main use is to beat censorship.
China censors thousands of websites and apps, including Google products, Twitter, Facebook, and more. However, with NordVPN, you can easily unblock these and more.
As NordVPN has no problem with the Great Firewall, it can easily be used to unblock sites more closely to home. Or in countries such as Saudi Arabia, Turkey, and Russia.

As NordVPN can break down the Great Firewall of China to overcome censorship along with blocked apps at home, the provider is the winner in the censorship round of TunnelBear or NordVPN
---
Security: Which One is the Safest?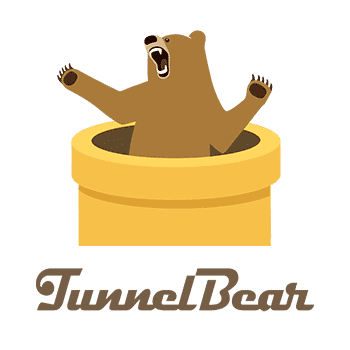 Security is a huge part of a VPN, so we were interested in finding out how secure this provider is.
The provider is located in Canada, which means it does have to hand over data if the government asks for it, which is not good for anonymity. However, American company McAfee has taken over TunnelBear, so there is the worry that it might fall under the intelligence agencies for data sharing.
Thankfully, there is a no-log policy in place, which should mean the provider does not collect data. On the downside, it seems some data is collected and stored, so be wary.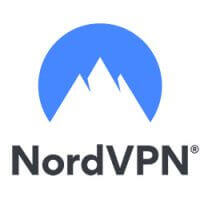 NordVPN is based in Panama, which is good news for those who don't want anyone snooping.
Panama does not fall under the intelligence agencies and does not have to hand over information to local authorities. This should bring peace of mind to anyone who wants to remain anonymous. More so if you want to use the service to torrent and download copyrighted content.
Even though no data retention laws apply to the country, NordVPN still offers a no-log policy. The only information kept by the provider is the username of the client, email address and payment.

NordVPN is the clear and easy winner in this round of TunnelBear versus NordVPN as they are not under the intelligence agencies eyes, nor does the provider log information.
---
Servers and Countries Coverage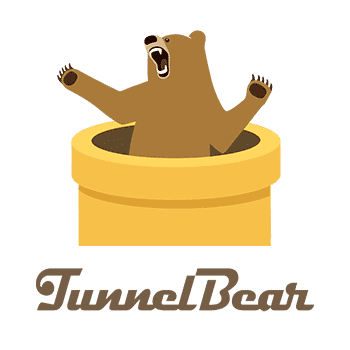 Without ample servers, a VPN is nothing, so this is an integral category to win in this battle for the best.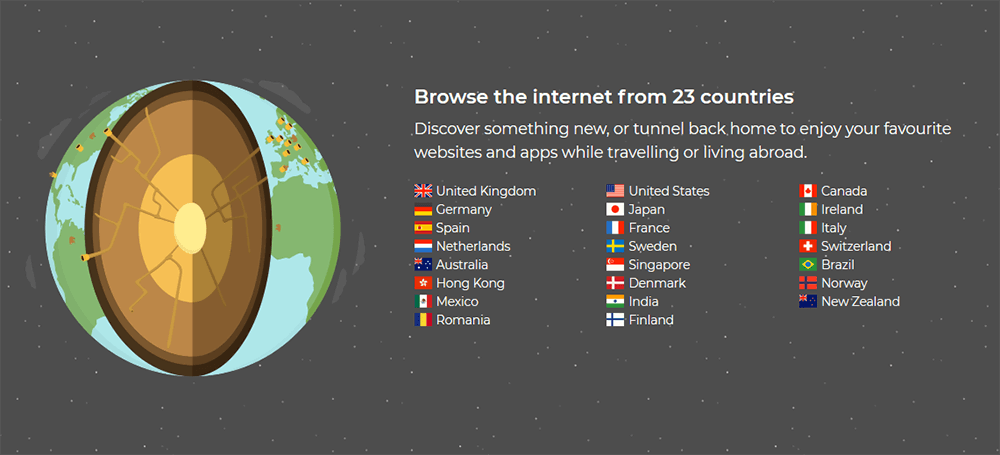 TunnelBear offers servers in more than 20 countries around the world and in total, offers around 1,000 servers.
Servers are important for beating censorship and geo-restrictions and one thousand servers in only 20 countries are not very impressive.
The provider has servers located in countries including the USA, Canada, Japan, Mexico, and Hong Kong. There are no servers in the Middle East or Africa and only a limited few in South America.
There are no specialized servers available for streaming or P2P file sharing. You can learn everything about this VPN provider in our in-depth TunnelBear review, so why not check it out?
There is no need to tell you that our point of view for this part of the TunnelBear service is not very good.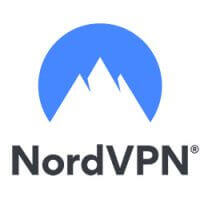 So, what about the servers of NordVPN, do they have plenty to offer spread out over numerous countries around the globe?

The provider does offer a wide range of servers, in fact, more than 5,400 of them spread out in 60 countries.
Servers are spread out in Europe with more than,2400 servers. They are located in the UK, Germany, Sweden, Belgium, France, and more.
In America, you can find servers in the US, Canada, Brazil, Chile, Costa Rica, and more. Africa and Asia are also covered. In addition, NordVPN offers specialized servers for P2P sharing.
NordVPN is extremely difficult to beat in regards to servers and countries offered. Even going the extra mile to offer specialized servers to make connecting and overcoming censorship that much easier.

NordVPN takes this round too, easily, due to the provider offering thousands of servers spread out in many worldwide countries. It also offers specialized servers.
---
Client Support: Which One is the Best?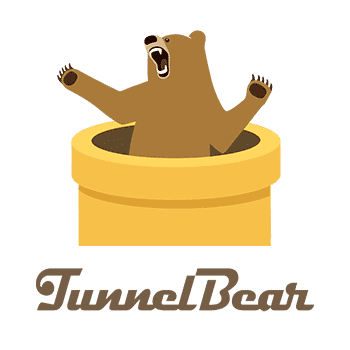 Good customer support is essential for any VPN provider. So, let's look at the ways to get help if you need it with TunnelBear.
While many providers offer several ways of obtaining help, such as live chat, email, ticket support, telephone, and social media, this provider is the exception.
The only way to get support is through email. As you might have guessed, this is extremely slow, so do not expect to get a response within minutes. It could be several hours or more.
This is a huge disappointment for a service that you are paying for, or even getting free. In other words, it's a disappointment nonetheless.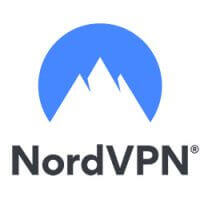 Now, let's move on to NordVPN and the ways the provider offers help if needed. It is not going to be difficult to beat its competitor.
The provider offers a multitude of ways for getting help. Plus, help is just minutes away thanks to live chat being available among many options.
Alternative options are submitting a support ticket, contact through social media, and email. Along with these options, there is also extensive self-help through a huge number of tutorials and FAQ pages on the website.
All in all, NordVPN offers a superb level of customer support.

There can only be one clear winner in this round of the battle between TunnelBear and NordVPN. And yes – it's NordVPN due to the huge range of help choices offered.
---
Pricing of TunnelBear and NordVPN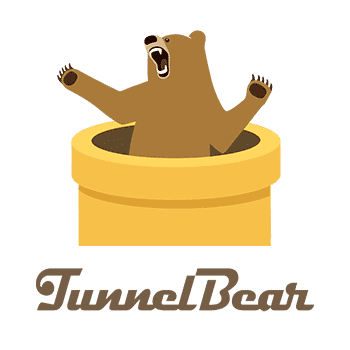 Now let's move into the final round, pricing. TunnelBear offers three plans, one of which is free but is very limited.

The free plan is extremely limited as you can only use 500 MB of data per month. It should be considered as more of a trial and upgrade later.
TunnelBear offers a three-year plan for the equivalent of $3.33 per month, billed every three years at $120. A one-year plan is the equivalent of $4.99 per month, billed at $59.88 every year.
Finally, a one-month plan is billed each month at $9.99… which is very expensive, to be honest.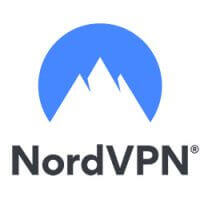 NordVPN offers three plans and while none of them are free you do get a 30-day money-back guarantee.

The first plan is a two-year plan for the equivalent of $3.71 per month. This is billed for the first two years at $89.
The six-month plan is the equivalent of $4.99 each month, payable at $54 every two years. You can also go for a monthly plan, which is, to be honest, very expensive. At $11.95 per month, you aren't getting much value.

Once again in this TunnelBear vs NordVPN battle, NordVPN comes out as the winner. While the plans are a little more expensive, they do offer better value and come packed with features.
---
Conclusion: NordVPN Wins Against TunnelBear
Even though it is an interesting free VPN provider, TunnelBear doesn't have what it takes to beat NordVPN in a head-to-head battle.
NordVPN took all the rounds in this duel to find out the best provider. Therefore, it thoroughly deserves the win thanks to the many features offered, competitive pricing, and superb level of customer support.
It is definitely the best choice you can make if you are hesitant between NordVPN and TunnelBear!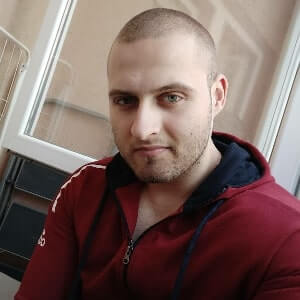 A professional writer with a Master's degree in Mechanical Engineering. Since his youngest age, he loves everything related to internet, technology, fitness, games, and dogs! He joined our team in order to bring his deep knowledge in security services, among which VPN is of course a key component.