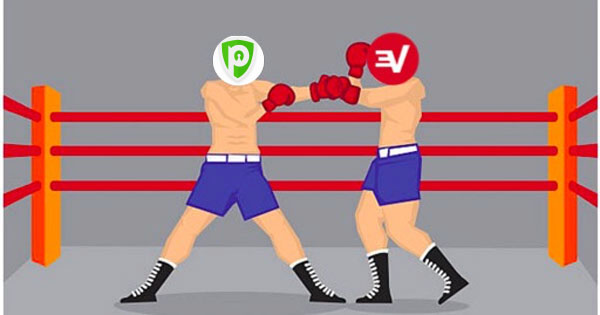 PureVPN or ExpressVPN? That is the question we are pondering over as the two VPN providers are put to the test in a battle to find the winner. One is an outstanding provider who is the fastest out there and the other claims to be one of the best. So, which provider will we proclaim the best, read on to find out!
ExpressVPN is one of the leading VPN providers on the market, so PureVPN is going to have to come up with something outstanding if it is to come out on top.
Check out our extensive battle of the VPNs to find out which we declare the winner in this nine-round duel. Plus, if you want to find out more about VPNs, you can find an easy-to-understand definition of a VPN here.
The Applications and Ease of Use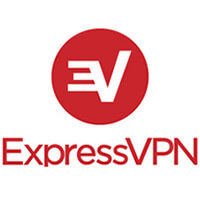 The first round in this battle is support for devices and first, we start with ExpressVPN.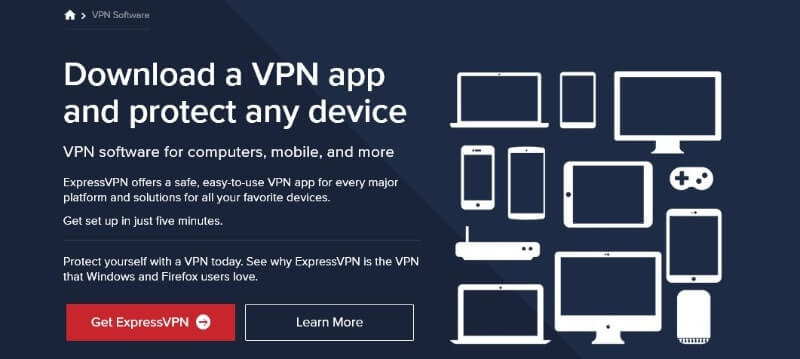 The provider supports a huge range of devices with just about every device you could think of included.
Windows, Mac, Android, and iOS are all supported. In fact, it offers a really great VPN for Windows PC that is easy to use.
ExpressVPN also covers web browsers, Smart TVs, routers, and even gaming consoles. You are going to be hard pushed to find a device that is not covered.
However, if you can't find an app for your device, install it onto your router, and connect your device.
All apps are easy to install and use with numerous tutorials for manual installation.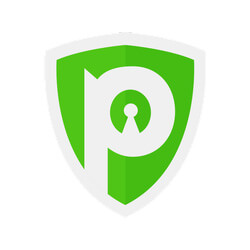 Now let's take a look at what PureVPN offers by way of support for devices and ease of use.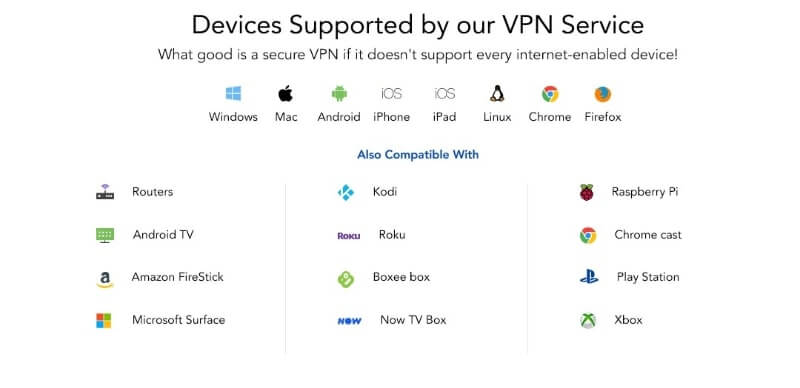 A large number of devices are supported, with apps being available on the website or PlayStore for easy download.
The usual range of devices is covered with the support of Windows PC, Mac, Android, and iOS.
Web browsers including Chrome and Firefox have extensions available for download and installation.
Support for routers is offered with manual installation, which means you can protect any device through the router.
Finally, gaming consoles, Android TV and Amazon Firestick can also be protected by this VPN.

In this round of PureVPN or ExpressVPN, it is a close battle but in the end, ExpressVPN pips its competitor to the post and takes the win due to the sheer number of supported devices.
---
PureVPN or ExpressVPN: Which One is the Fastest?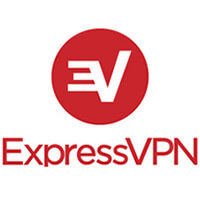 ExpressVPN claims to be the fastest VPN on the market and as you can see from the screenshots below, they are telling the truth.
Without VPN (we were located in London) :

EU Server (Paris) :

US Server (New York) :

Asia Server (Hong Kong) :


The provider does offer blazing-speeds in all locations around the world and there are plenty of them.
Not once during testing were we disappointed, therefore, we got superb performance on servers a long way from our location.
The provider offers a Smart Location and the results are extremely impressive. With speeds like these, streaming in HD is a real pleasure, with no buffering.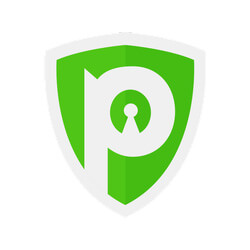 So now, let us move on to the speeds offered by PureVPN. Can they match or exceed its competitor?
Without VPN (we were located in London) :

EU Server (Paris) :

US Server (New York) :

Asia Server (Hong Kong) :


When we began testing, we were not expecting the speeds to be lightning-fast and we were not disappointed.
As you can see from the speed test results servers are very slow. Another disappointing aspect was the performance.
Connections to servers were unreliable when reviewing them, with slowdowns and this is one of the reasons why our PureVPN's review is not so positive.

It goes without saying that ExpressVPN has easily taken the win in this round of PureVPN vs ExpressVPN, as the server speed is blazing-fast and perfect for HD streaming.
---
Streaming: Which One Should You Choose?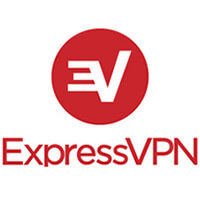 Does ExpressVPN offer what is needed to be able to unblock and stream from some of the biggest streaming services?
Netflix is the biggest streaming service and we can reveal that the provider can indeed unblock and stream US Netflix. There are very few providers that can actually bypass Netflix.
The provider will also give information about the best servers to use for beating geo-restrictions and streaming Netflix.
ExpressVPN has no trouble in bypassing restrictions of streaming services, including BBC iPlayer and Amazon Prime Video.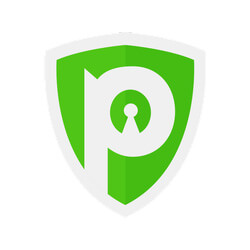 Now let's look into whether PureVPN can offer servers that can bypass the strict regulations of Netflix.
The provider does proclaim it is a superb choice for those who want to bypass restrictions and stream. However, when we were undertaking testing, we found that they are not entirely being truthful.
We connected to numerous servers supposedly optimized for use with Netflix but only one of those servers worked.
We were also disappointed when trying to stream BBC iPlayer but managed to get access to Amazon Prime and Hulu.

As ExpressVPN is able to unblock US Netflix and many other streaming services with no issues, including BBC iPlayer, it takes the win in this round of PureVPN vs ExpressVPN.
---
Torrenting: PureVPN or ExpressVPN?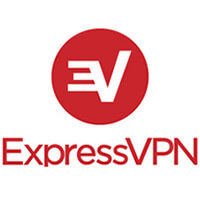 Does the provider support torrenting, aka P2P file sharing? This is something we tested and you can find the results below.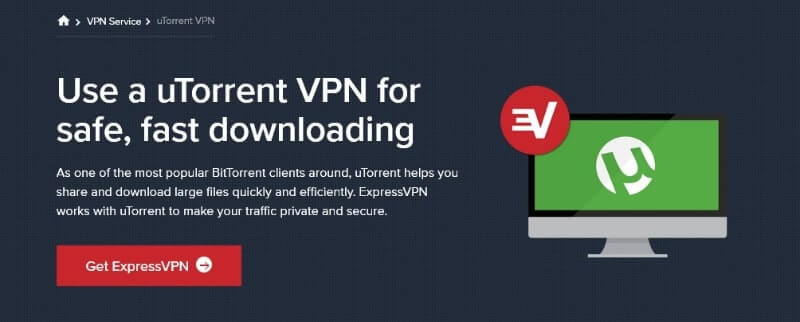 While many VPN providers shy away from talking about torrenting, ExpressVPN welcomes it. They even offer help on how to set up the client for use when torrenting.
One benefit of choosing the provider for torrenting is the blazing-fast speeds, perfect for downloading.
The provider includes a Kill Switch in plans, which helps to stop ISPs from finding out what you are doing online if the server connection stops.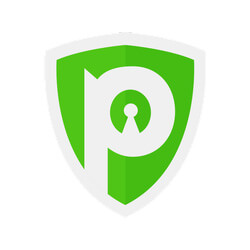 Next, we took a look into whether PureVPN supports torrenting and any benefits offered by the provider for file sharing.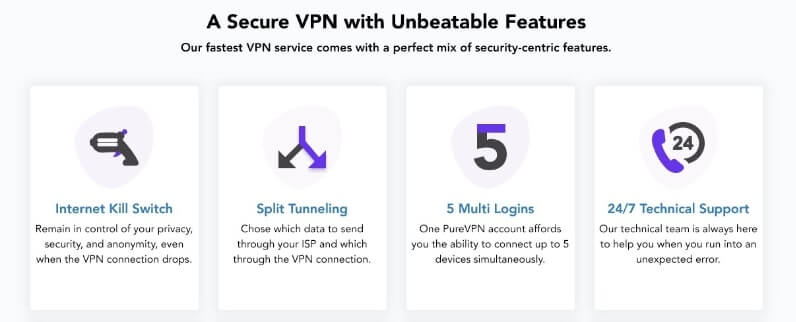 The provider does support torrenting and P2P file sharing but they do not brag about it on their website. However, torrenting is not supported on all servers.
Countries with servers for torrenting include British Virgin Islands, Bermuda, Belgium, and others.
A Kill Switch is also available for the majority of devices but if you are using the iOS app, you are out of luck. It should be implemented in the future.

The winner in the torrenting round of our PureVPN or ExpressVPN battle is ExpressVPN as any servers can be used for torrenting and speed is lightning fast.
---
Bypassing Censorship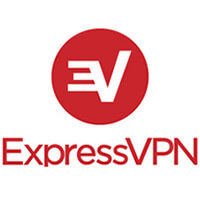 ExpressVPN is a superb choice of provider to choose if you want to overcome censorship, even in the strictest countries.
The provider even offers servers that can bypass the strict censorship of China breaking through the Great Firewall with ease. So, if you need a VPN that is working in China, you'd better check here.
Specialized servers are offered that use a special protocol to disguise traffic, allowing users to bypass the censorship.
ExpressVPN can also be used to beat censorship of blocked sites in schools and colleges.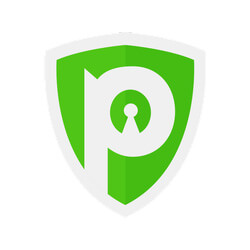 PureVPN is another provider to consider if you want to bypass censorship and it even works in China.
We were surprised to find the provider works in high censorship countries as very few providers manage to do so. There are servers in Beijing, Shanghai, and Guangdong, all suitable for bypassing censorship.
However, it may take some time to be able to connect to a server in China and you might have to try a few before success.
The provider also unblocks censorship in colleges, the workplace and schools with ease.

While this round was a close battle due to both being able to overcome censorship in China, we think ExpressVPN has the edge, so the provider wins as it offers specialised servers.
---
Security: Which One is the Safest?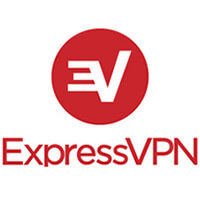 Security is key for any VPN provider, so what about ExpressVPN? What does the provider have to offer?
The provider is located in the British Virgin Islands and this is good news for privacy as it is a self-governing country known for solid data secrecy and privacy. This means the provider does not share personal information.
A strong no-logging policy is in place, which means very little data is collected and this is only to identify technical issues.
ExpressVPN has excellent security measures in place for users with AES-256 bit encryption. OpenVPN is a secure protocol and this is used with either UDP or TCP. Other protocols are offered, as well, including IKEv2 and PPTP.
Finally, ExpressVPN offers built-in DNS leak protection to stop leaks.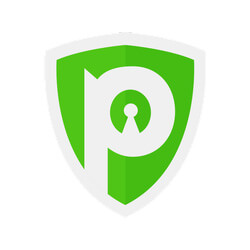 We will now turn our attention to PureVPN and take a deep look into the security measures put into place.
The provider is based in Hong Kong and you might think this is not good news. However, it is not watched over by any intelligence-sharing agencies and so does not have to share any data.
A no-log policy is in place but this has been called into question in the past, as it seems that the provider does keep some logs.
AES-256 military-grade encryption is used for protection, keeping personal data safe, and you cannot get any better. The provider also uses the OpenVPN protocol, the safest protocol out there. L2TP and PP2P are also present.
DNS leak protection is included in plans for additional security, to stop ISPs finding out users do online.

While both providers in our PureVPN or ExpressVPN duel have superb security features, only one has an iron clad no-logging policy. Therefore, ExpressVPN wins.
---
Servers and Countries Coverage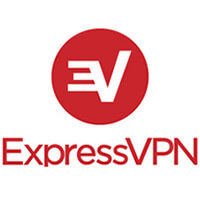 The more locations and countries covered the better your VPN experience.  And ExpressVPN does not disappoint!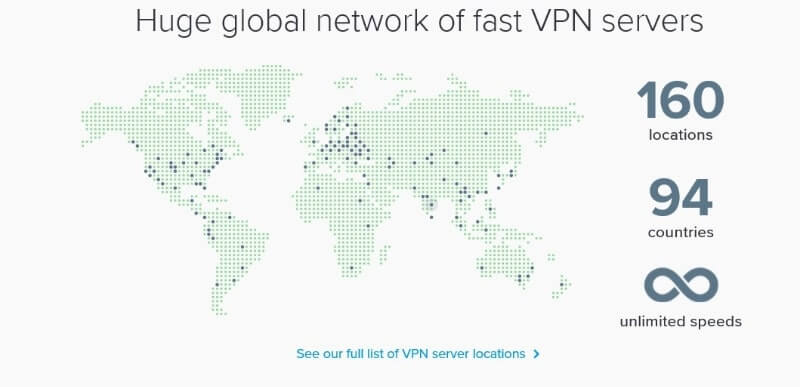 More than 3,000 servers are offered located in 94 countries and 160 locations around the world.
The provider offers servers in numerous countries throughout the Americas, Europe, Asia Pacific, and the Middle East. This means you should be able to find a server in your location, if not very close to it.
Servers come with unlimited bandwidth. And you can even find which one is the best for yourself thanks to a Speedtest function included in every app.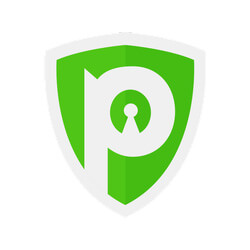 PureVPN also offers a wide choice of servers around the world, so you should have no trouble finding one.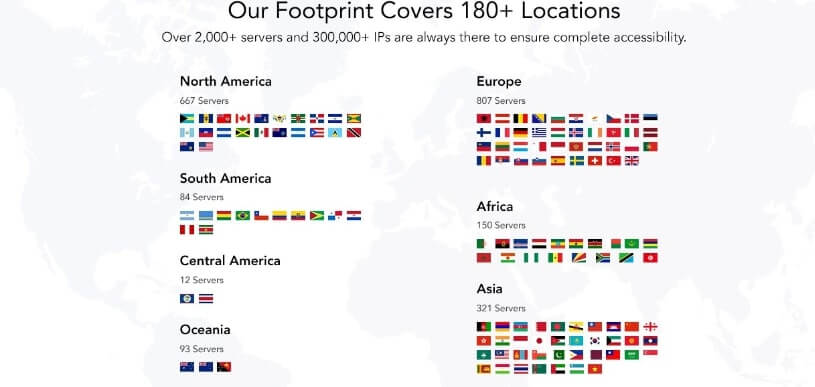 The provider offers 2,000 servers located in over 140 countries, with many of the most popular ones covered.
Servers are located in countries that include North America, Europe, Central America, South America, Oceania, Asia, and Africa. The biggest number of servers are located in Europe and North America.
The provider also offers servers aimed at torrenting along with streaming. However, during testing, we did have issues when trying to unblock and stream on Netflix and other services, as mentioned before.

ExpressVPN offers the biggest number of servers spread around the world and servers have no issues in unblocking any streaming services. Therefore, in this PureVPN vs ExpressVPN battle, it is very easy to guess the winner.
---
Client Support: Which One is the Best?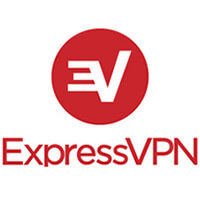 There may be times when you need a helping hand. And there are no worries if you have chosen ExpressVPN as your provider, as help is offered in many ways.
By far, the easiest and fastest way to get support is through the live chat feature. Within a minute or two, you can contact a knowledgeable staff member who will provide a helping hand.
Other ways of getting help include a contact form on the website, email, and a large page dedicated to tutorials and FAQs.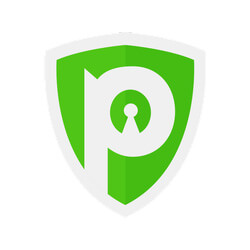 PureVPN also offers many different ways to obtain help so you should not be stuck if you do have any issues. However, it has issues of its own.
The provider offers live chat on the website and again you should not have to wait long before receiving help this way. One downside was a lack of native English speaking staff, leading to misinterpretations.
Finally, you can also check out the large number of tutorials, FAQs, and setup guides on the website.

In the customer support round of this PureVPN vs ExpressVPN duel, ExpressVPN takes the round due to the knowledgeable staff on the live chat system.
---
Pricing of PureVPN and ExpressVPN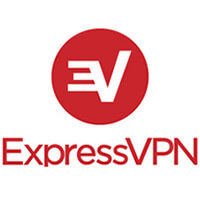 Now onto the final round: pricing. ExpressVPN offer three choices of plans.

You can make the biggest savings of 49% if you choose the 1-year plan, which comes with three months free. The plan costs $99.95, the equivalent of $6.67 per month.
The provider offers a 6-month plan billed each six months and this is $59.95, the equivalent of $9.99 per month.
And finally, a 1-month plan comes in at $12.95. You should finally know that all plans are offered with a 30-day money-back guarantee.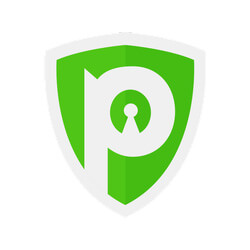 PureVPN also offers three plans that come with savings, so let's check them out.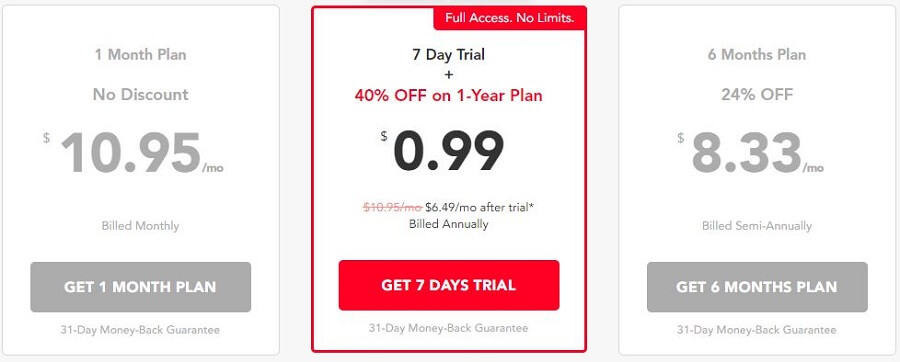 The provider is offering a good deal on a 1-year plan with savings of 40% off the normal price. The plan works out at the equivalent of $6.49 per month, which is not good value for the money.
You can get a 6-month plan for $5.81 per month, which is cheaper than its competitor is.
The last plan is billed each month and will cost you $10.95 per month. All plans come with a 31-day money-back guarantee.

The winner in this round of PureVPN or ExpressVPN is ExpressVPNVPN as the prices are very similar, yet, ExpressVPN brings so much more to the table. After all, ExpressVPN is a premium provider and this reflects in the pricing.
---
Conclusion: ExpressVPN wins against PureVPN
While both providers have a great deal to offer and plans come packed with features, ultimately, PureVPN was not a match for ExpressVPN.
We crown ExpressVPN the winner as they took each round, including pricing. While this round almost went to its competitor because of two cheaper plans, it has to be said that ExpressVPN does offer a great deal for the monthly price tag and great discounts are offered.
So, there you have it, in the battle between PureVPN vs ExpressVPN, the latter wins hands down!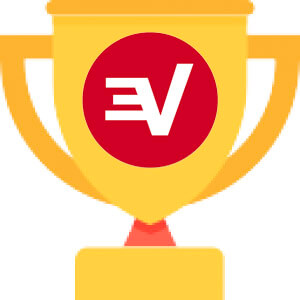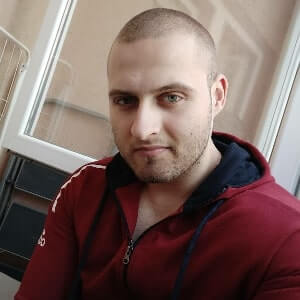 A professional writer with a Master's degree in Mechanical Engineering. Since his youngest age, he loves everything related to internet, technology, fitness, games, and dogs! He joined our team in order to bring his deep knowledge in security services, among which VPN is of course a key component.